No, turbocharging thankfully doesn't ruin the Cayman driving experience
Overall Score 85/100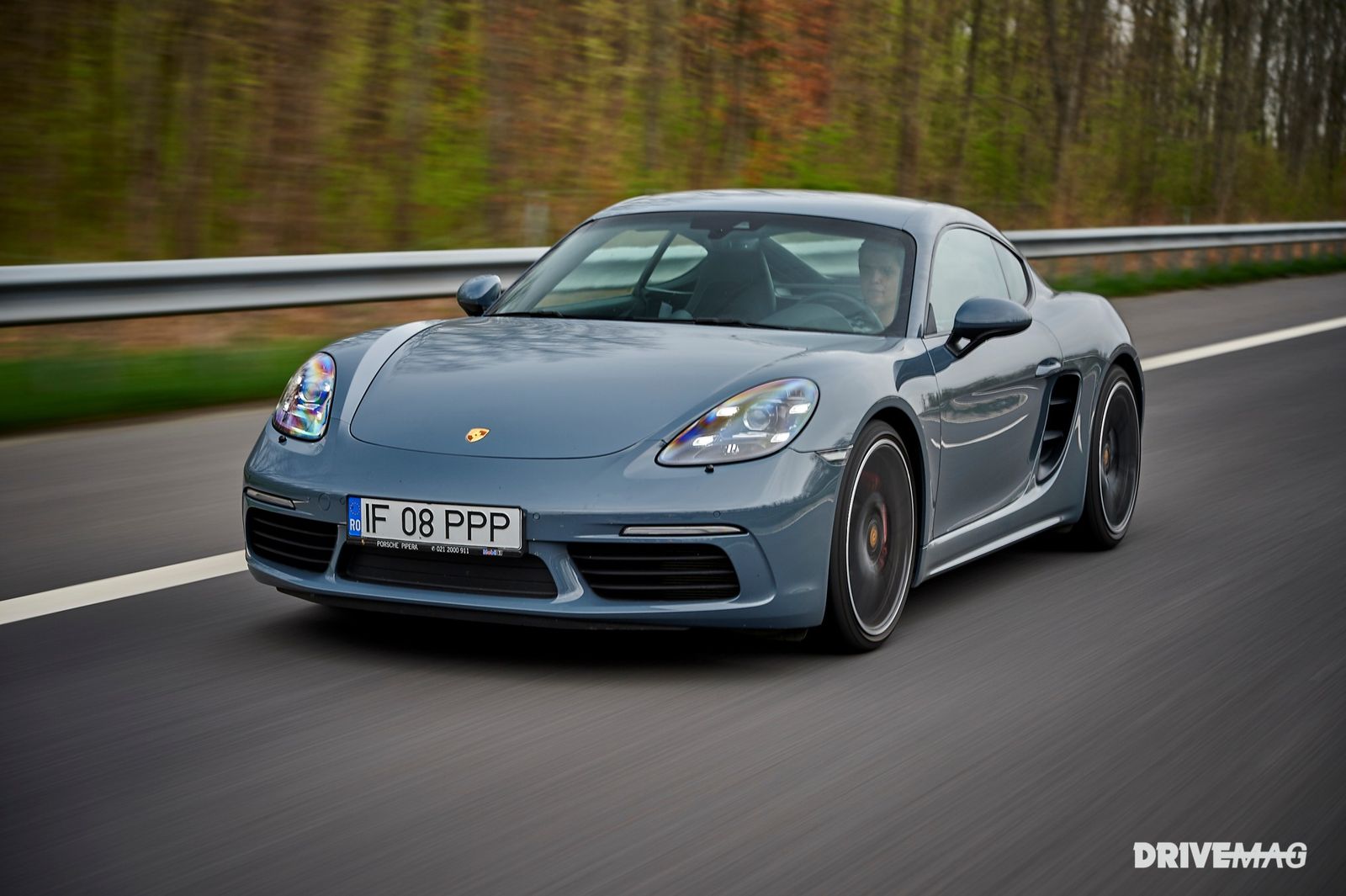 Driving a mid-engined, turbocharged Porsche sports car is definitely an event, and the 718 Cayman S doesn't fail to deliver, in fact it's better than you initially think it's going to be.
Having watched all reviews of the car prior to driving it, I listened to opinion after opinion about how its new four-cylinder turbocharged 2.5-liter engine is worse than the non-turbo six-pot it replaces. However, from the second you turn the key, it comes alive like a proper Porsche should.
Sure, it has lost something in giving up the savage scream of the six, but the amount of usable performance now offered is impressive; this 718 is much faster than its predecessor, especially in-gear and most evidently low in the rev range.
But enough about the engine, as it's not the main Cayman S attraction – that distinction goes to the handling and body control and the way it makes the driver feel. It's also the first rear-driven car I've tried that builds your confidence from the get-go, encouraging you to really push into corners not long after you've set off.
On top of that, its suspension is compliant over longer journeys, even on less than perfect roads, and the seats are amazing in their mix of support and comfort. Oh, and it looks really pretty now after the facelift, with the subtle tweaks they've done to it making it not have a single bad angle to speak of.
---
IN BRIEF
RECOMMENDED FOR:
Driving Nuts, Young And Single
CREATED FOR:
Track, Urban Driving, Winding Roads
HATS OFF FOR:
Comfort, Engine Power, Ergonomics, Road Handling
BANG FOR THE BUCK:
Excellent
---
DRIVE
Powertrain 9/10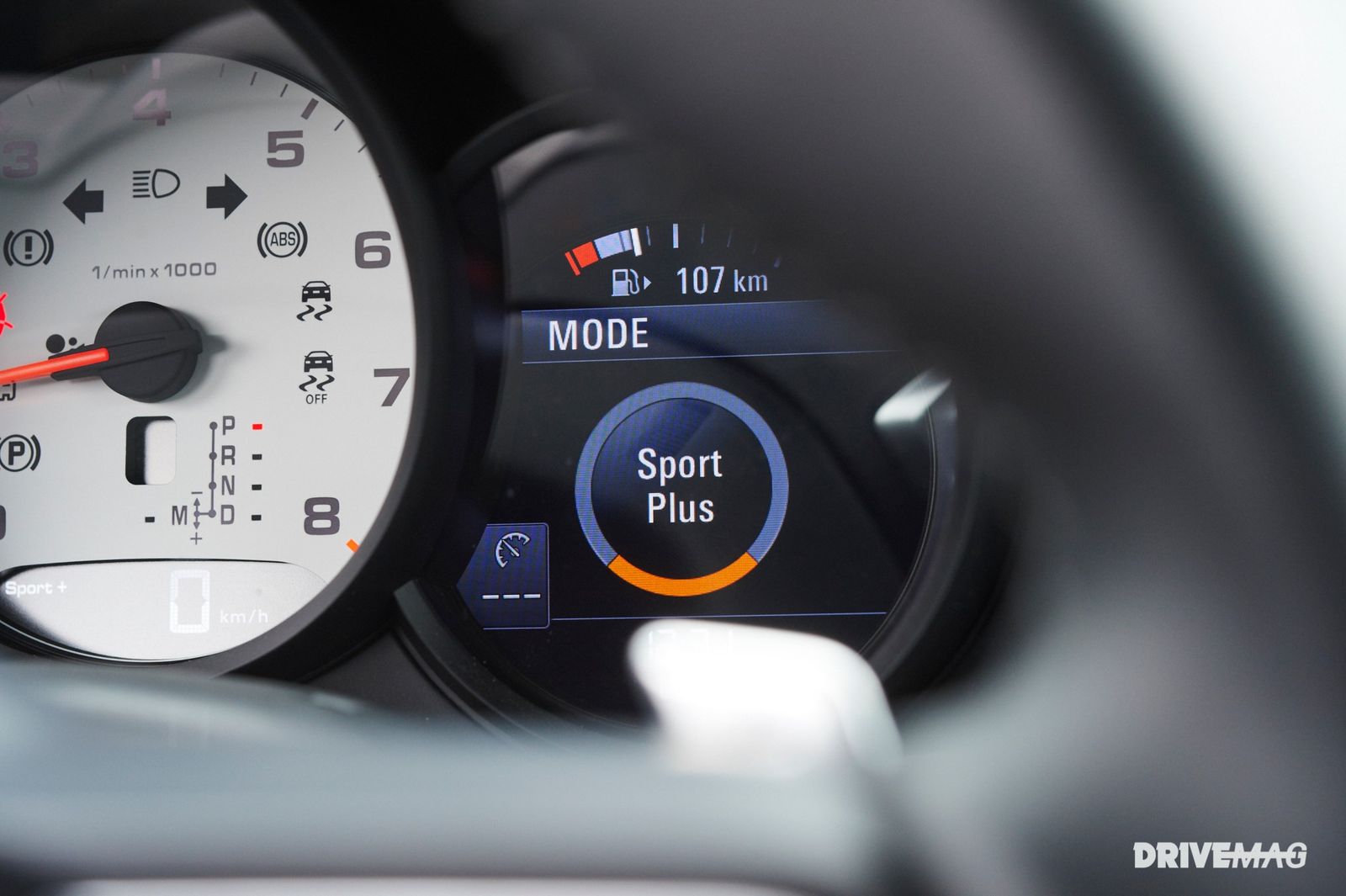 The big talking point with the 718 Cayman and Boxster is the new engine. In the S models it's a bigger 2.5-liter unit with four horizontally-opposed cylinders and one turbocharger makes 350 PS at 6,500 rpm, as well as 420 Nm torque between 1,900 – 4,500 rpm.
Now peak power may arrive at 6,500 rpm, but the red line is placed nearly 1,000 rpm higher than that, and you'll be happy to note the power doesn't taper off after peaking, and the engine seems to love being thrashed upward of 7,000 rpm – it just keeps pulling.
It also marks a difference in driving style compared to previous naturally aspirated models in that you can just ride the wave of torque and just waft along.
Another point worth mentioning is the efficiency: sure, if you thrash the engine, it will be as thirsty as you expect a 350 hp sports car to be, but if you don't and just drive it like a normal car, you can genuinely get close to what the manufacturer says it ought to use on the combined cycle – on the highway, I saw a steady 6.5 l/100km while doing a constant 120 km/h.
---
Handling 10/10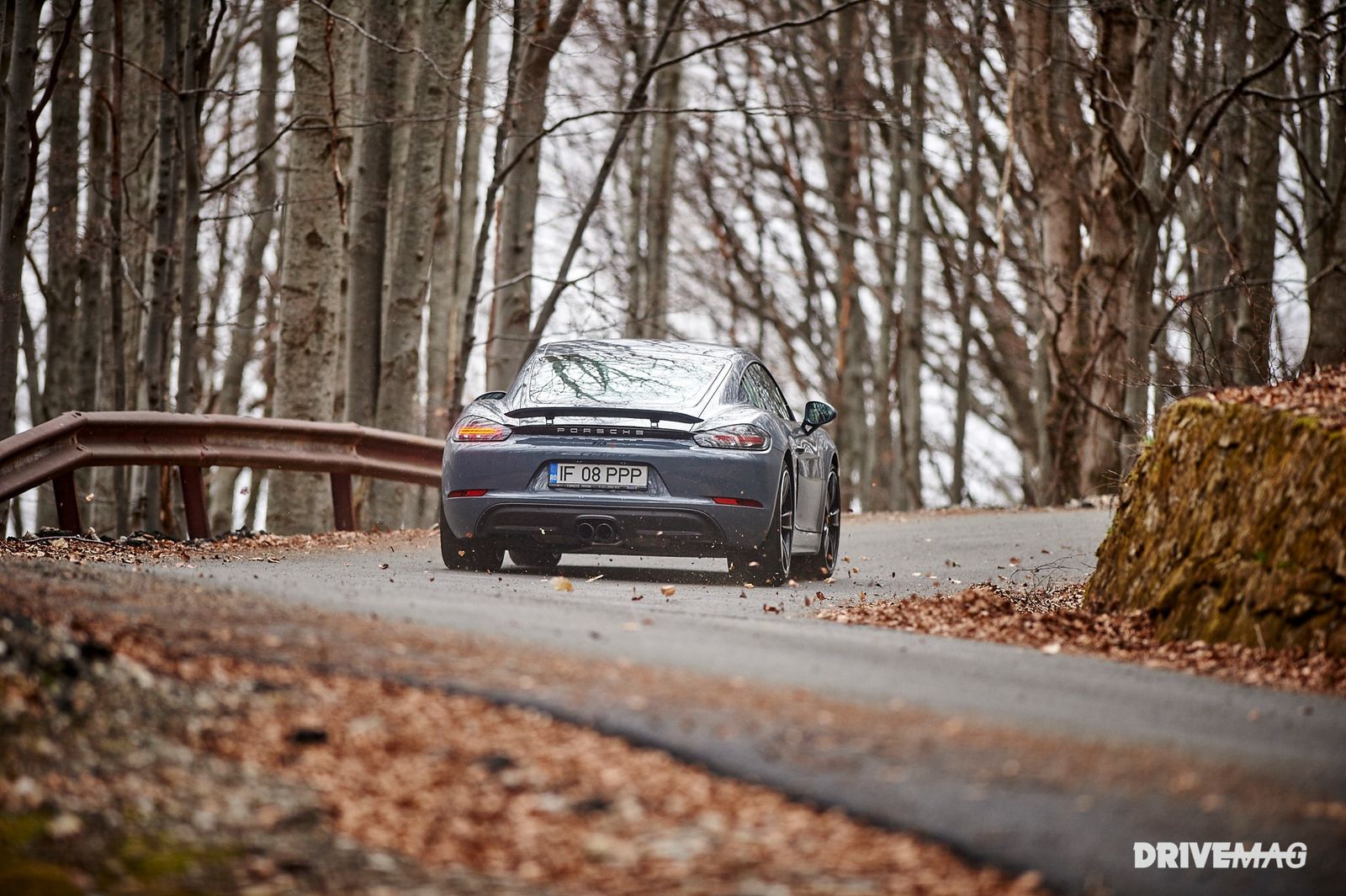 While the 718 can't really be called the most exciting car on the planet – it is a chemically-sharpened scalpel to other manufacturers' nitro chainsaws – its precise handling is a constant source of joy. You can't not like steering that's this direct, this well weighted and feedback-infused. It gives you a feeling of complete control, it boosts your confidence and nudges you on to try out more of the car's cornering capability.
One thing you immediately feel upon taking a fast corner in the Cayman S is just how low its center of gravity is and how this translates into negligible body roll, even when the stiffest damper setting is not selected. The car just sticks, it almost never understeers and it just dispatches corner after corner with absolutely no fuss.
And it doesn't rely on electronics to achieve this composure – it's all chassis.
---
Safety 8/10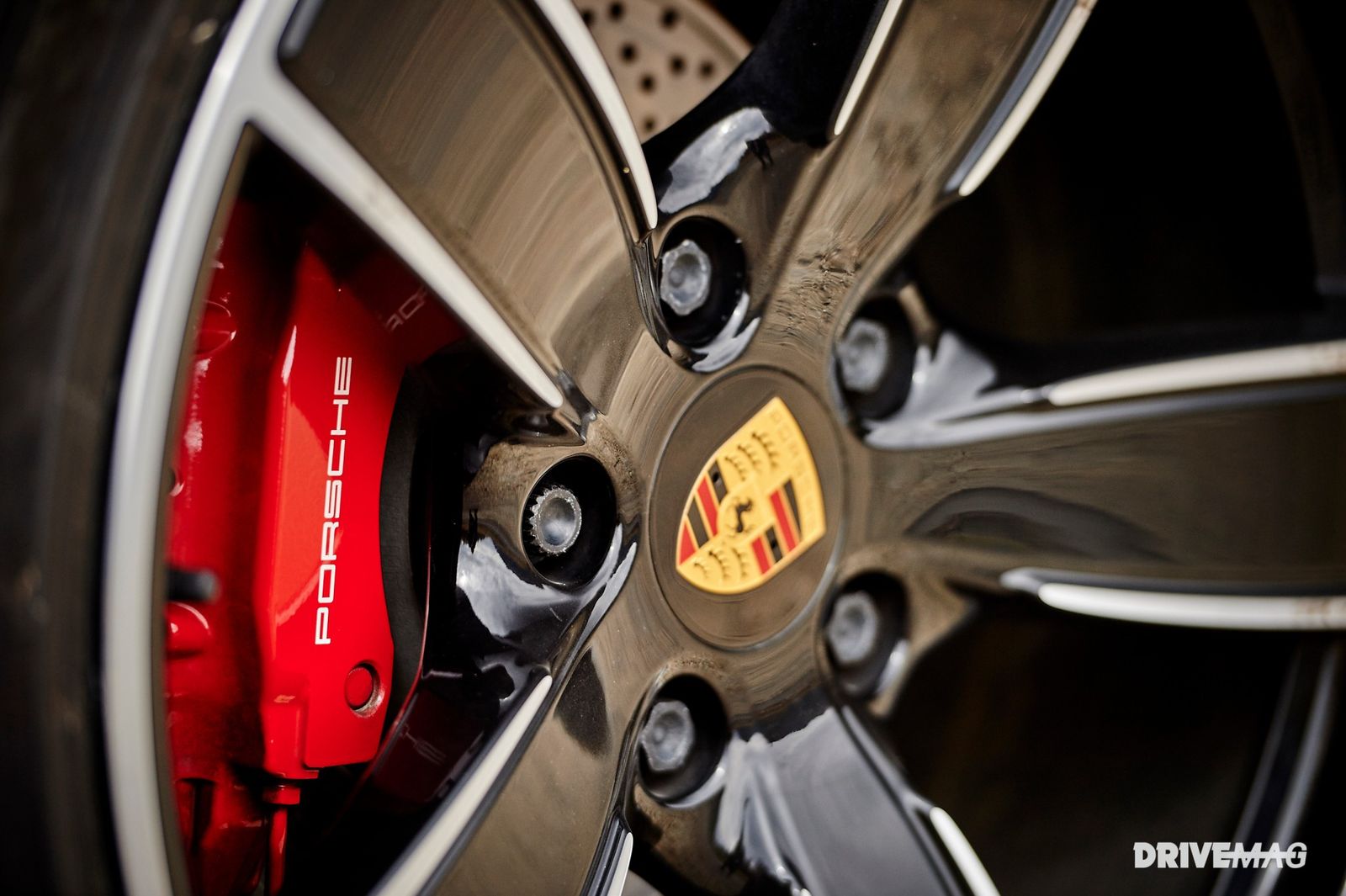 The Cayman S' main safety feature are its brakes which have been borrowed from the larger 911 as part of the refresh. Rely on them as they will save your life, and this applies for the handling in general.
Airbags are there, as you'd expect, six of them – you can find them in the steering wheel and dash, the exterior seat side bolsters and doors.
Unlike most modern cars, though, the 718 has no active crash-culling tech to speak of. It doesn't predict crashes and apply the brake for you or show you pedestrians, although adaptive cruise control is available as an option.
---
INTERIOR
Comfort 8/10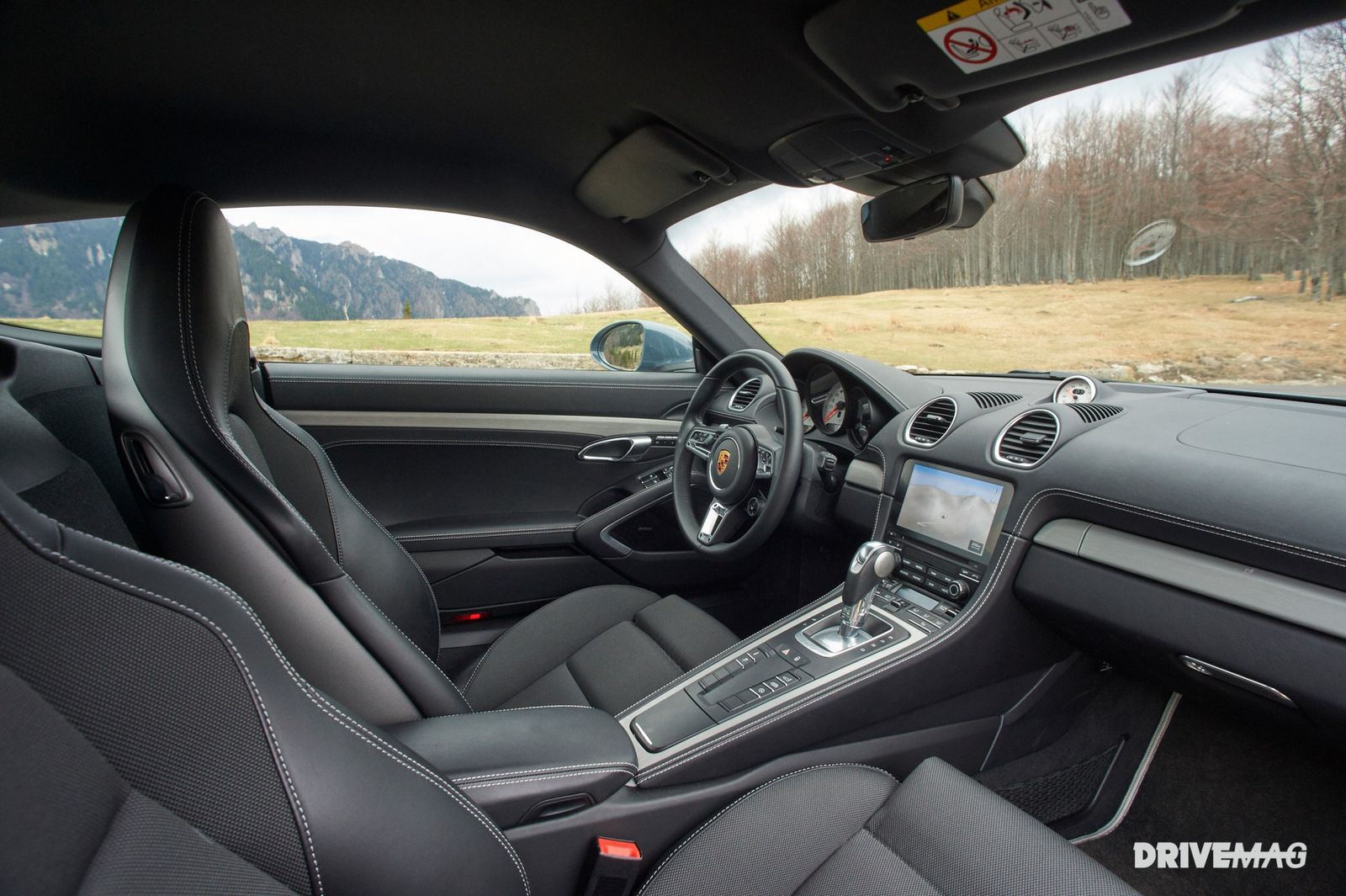 The 718 Cayman S is surprisingly comfortable for a sports car. Its ride is more than bearable because its firmness is lessened by its superb dampers. Our tester had the optional adaptive dampers which when slackened off give a surprisingly plush ride.
This, in conjunction with the excellent electrically-adjustable part-leather seats make it worthy for journeys much longer than you'd expect. Oh, and the driving position is absolutely spot on.
---
Quality 8/10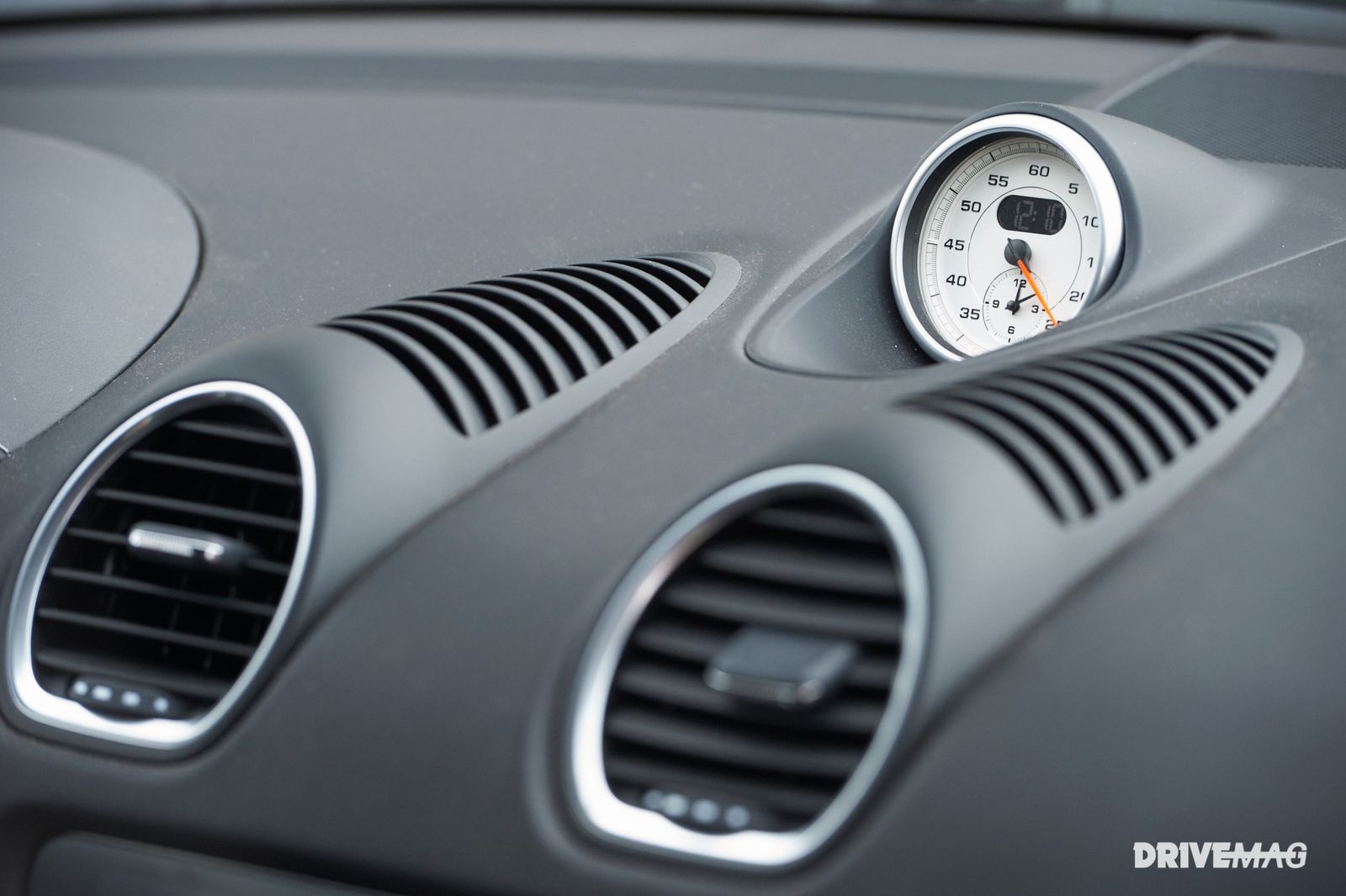 While I personally am not the biggest fan of the plastic chosen for some of the interior trim bits, as it's just a bit too scratchy-looking for my taste, the material will most likely prove highly durable, so my argument is null. Overall it looks great, especially having been restyled as part of the facelift, when it also received a new and very pleasant to use touchscreen infotainment screen.
The surfaces you touch are of very high quality and generally give plenty of pleasant tactile feedback, and, well, it feels expensive.
---
Practicality 8/10
The Cayman S has a total luggage capacity of 275 liters split between the front and rear trunks. Up front is your main storage area, with a deep compartment able to accommodate 150 liters, while the space in the back is (125 liters) is shallower and more awkwardly shaped, so some items you won't be able to put in there.
Inside the cabin there are plenty of storage options and two generous cup holders that when not needed stow away elegantly behind a bit of dash trim. The glove box is a decent size (enough to hide a big water bottle), the center armrest cubby is okay too and there are also expandable door cubbies, and yet another pair of cubbies behind the seatbelt.
For a sports car, it's actually quite practical and versatile.
---
Infotainment 9/10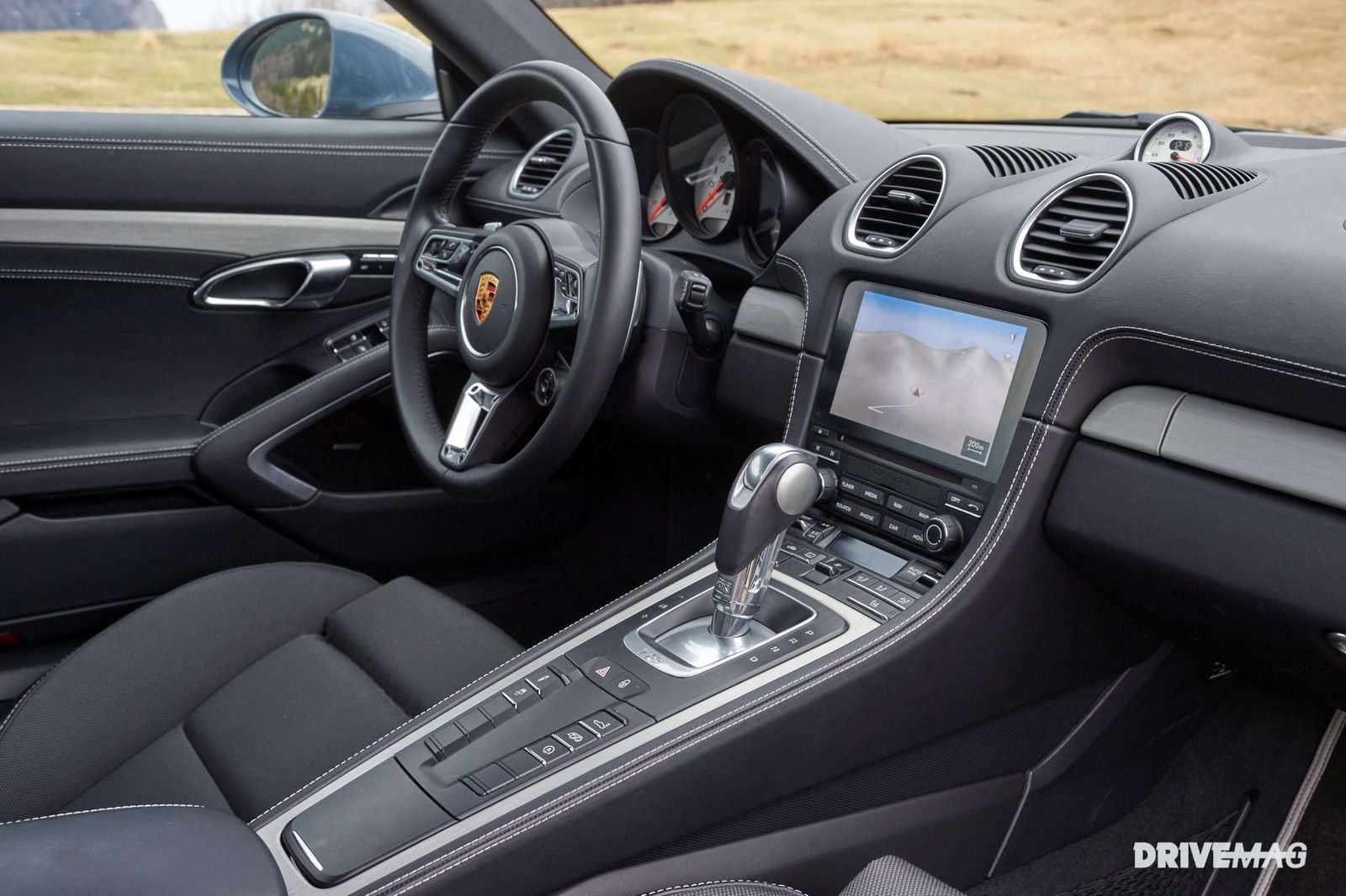 The 718 features the latest Porsche Communication Management (PCM) infotainment system that's operated through a new high-res touchscreen – like other VW group offerings, it even features a proximity sensor that makes certain icons pop up as you approach the screen with your hand.
During my time with the car, it always responded promptly, never lagged and its menu structure wasn't overly complicated so as to pose a safety risk.
---
BUDGET
Efficiency 9/10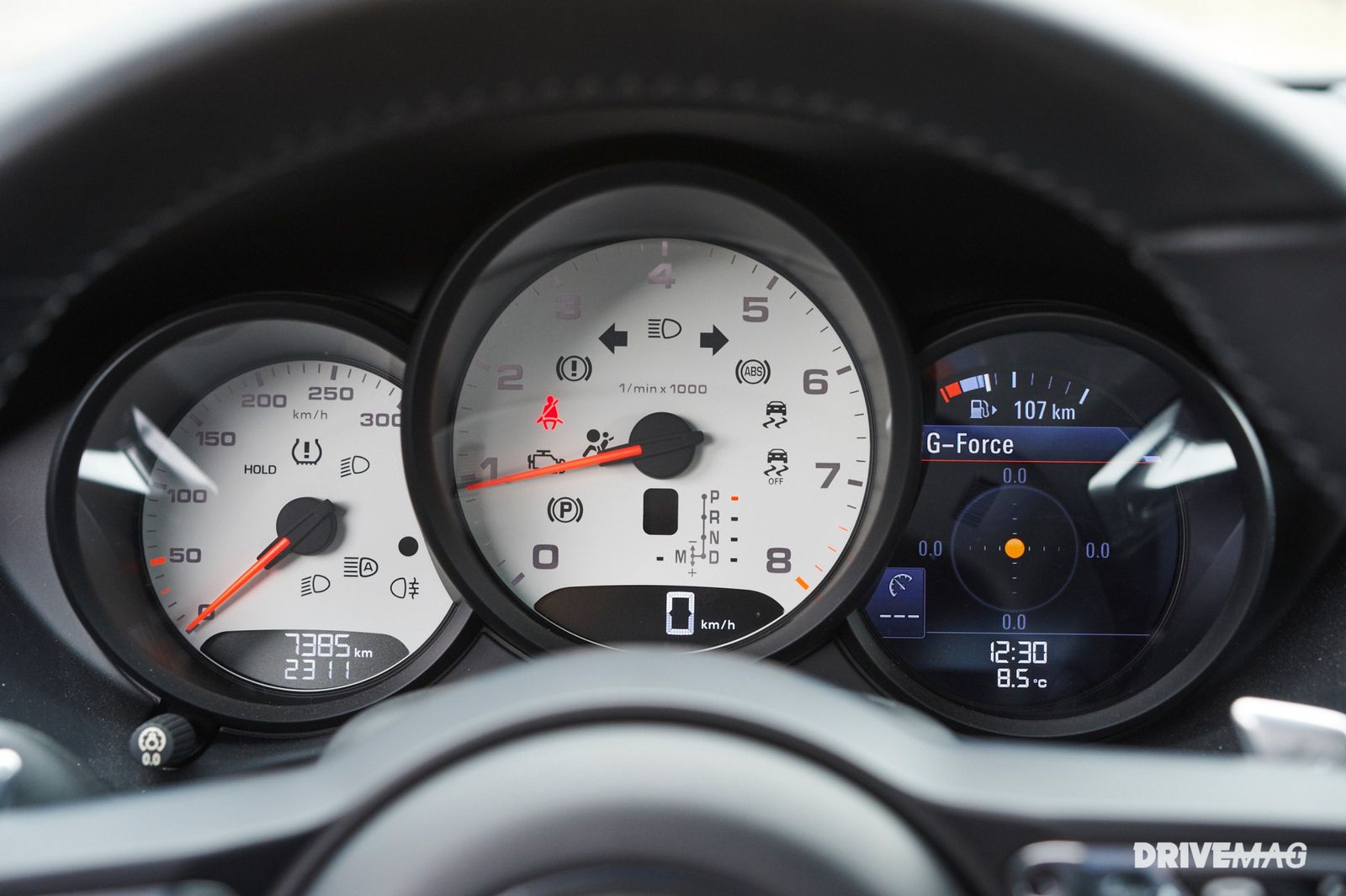 You don't normally associate a Porsche with efficiency, but the 718 is quite frugal for its 350 horses. The manufacturer claims it can average around 8 l/100km, a figure that's genuinely achievable with some concentration and anticipation on the side of the driver.
The figure quickly shoots up when you drive the car quickly, using all of the engine's revs, but if you only use a small amount of throttle you can hypermile in a 718.
---
Equipment 7/10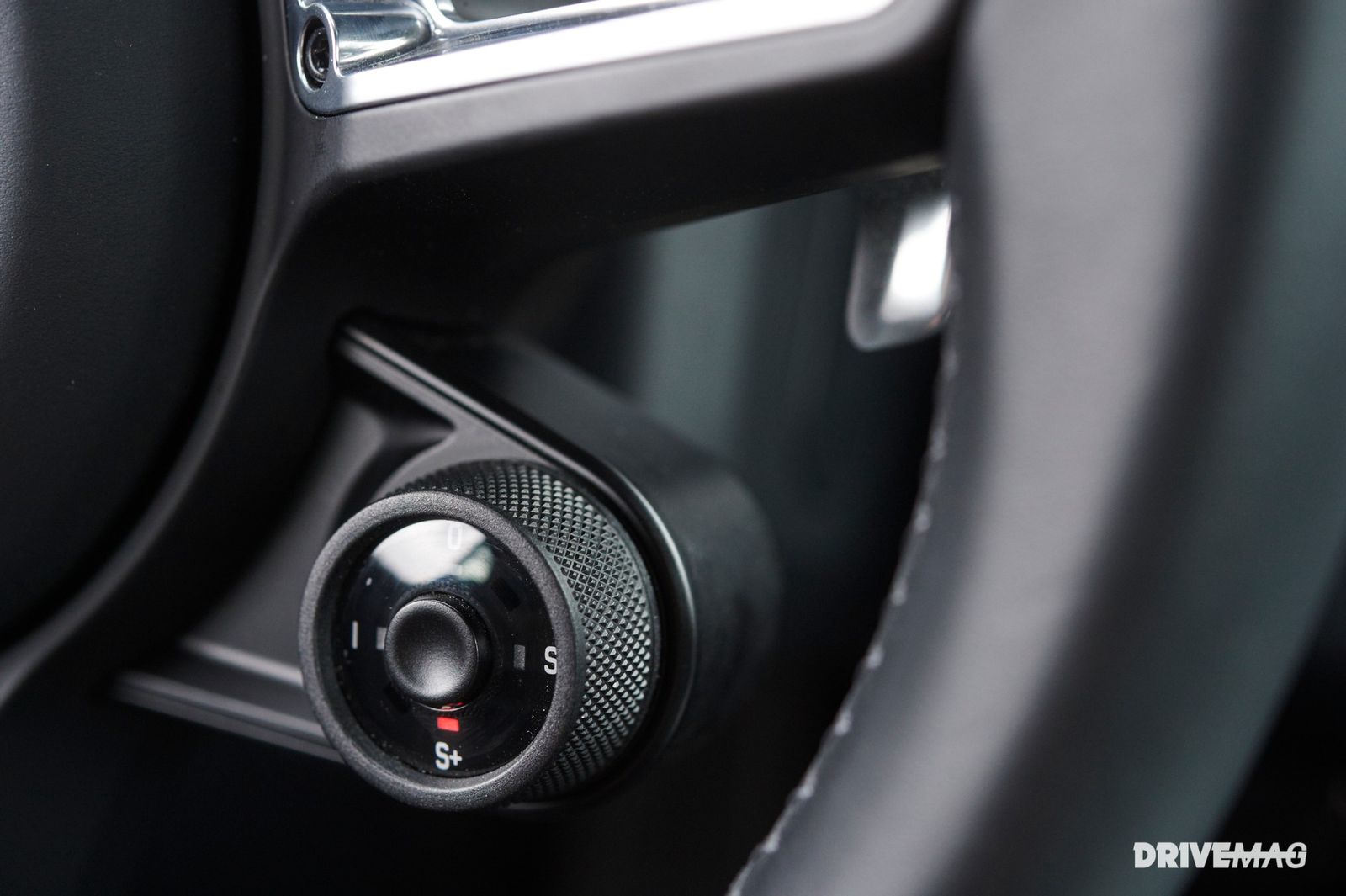 All Caymans come fairly well equipped, and you don't really have to spend too much on extras to get a decent package. The options you do want are the adaptive dampers (PASM), the slimmer heated GT steering wheel with exposed screws (that just looks and feels lovely), heated seats if you live in a colder climate, the torque vectoring rear differential, the sports exhaust and whatever cosmetic option you think will make it stand out.
---
Acquisition 9/10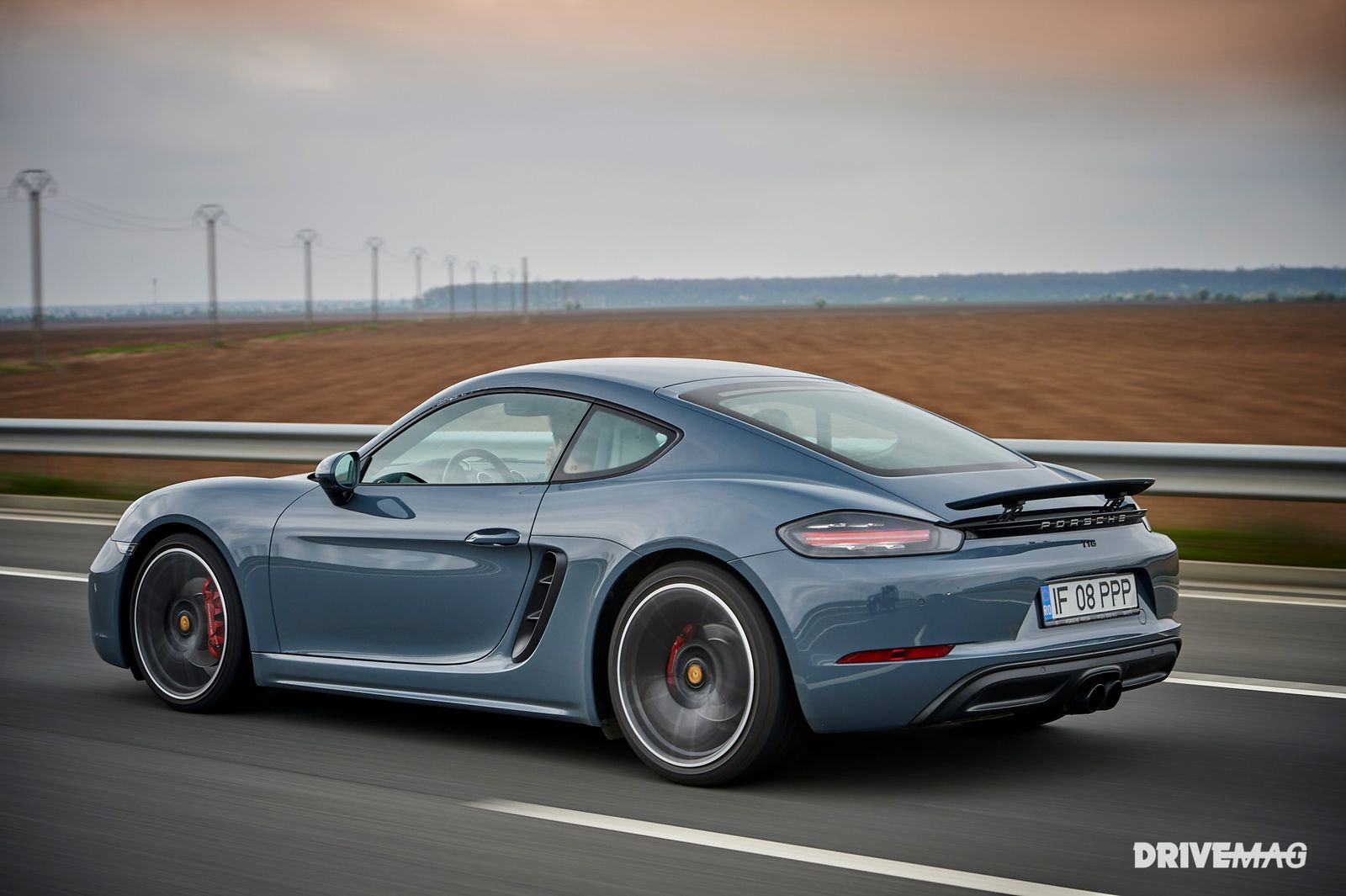 There is no shadow of a doubt: if you can get past its steep price, the 718 Cayman S is definitely a car you want to own and drive. It's not so impractical that you can't live with it every day – in fact I think it would work well in that role – and the fuel bills don't render it a money pit over time.
Don't be afraid of its new turbo engine with two fewer cylinders – it's the best sounding and feeling four-pot boxer you've ever driven and raises the model's performance bar to a whole new level compared to its predecessor.
It also looks exceptionally sexy from all angles, its interior is of very high quality and seems built to last and if you opt for the adaptive dampers and set them in comfort mode, it's a surprisingly pleasant roadtrip companion, even if some wind and tire roar makes its way into the cabin on the motorway.
What you're buying here is one of the best balanced mid-engined cars currently available. The engine makes the car really fast and muscular-feeling all the time, and its extra oomph and torque more than make up for the new four-pot sound.