2017 Renault Kadjar 1.2 TCe EDC test drive: Strained refinement
Curious of how's life with a French car that's NOT a diesel? We took the Kadjar TCe for a spin to find out
Besides the mandatory turbo-fed hot hatches, you'd hardly imagine a French car powered by a petrol engine, wouldn't you?
It's the usual choice, given the fact the PSA Group has done a great job developing frugal diesel engines, so it's natural to picture a French family car powered by a (figurative) oil burner. So why should you choose differently?
Now try and picture a big car (according to a French manufacturer's lineup, at least) propelled by a puny 1.2-liter engine. Renault Kadjar 1.2 TCe is the one we're referring to here. In theory, 1,400 kilograms — that's Kadjar's curb weight — shouldn't be that much for the 130 hp turbocharged four-pot. It's as real as it can get, and we took it for a ride just to see how it feels.
It's worth saying we weren't let down by the small, nimble powerplant but we weren't impressed either. But let's get into a more detailed view.
https://cdn.drivemag.net/images/icons/inbrief-icons.svg
IN BRIEF
Recommended for:

Created for:

Hats off for:

Bang for the buck:
Powertrain
The 1.2-liter petrol engine is the smallest offer in Kadjar's lineup, but don't be fooled by this fact: it packs as much horsepower (130) as the 1.6-liter diesel. Aaand that's where the similarities end. While the diesel comes with some decent 320 Nm of torque, the TCe has only 205 Nm prepared. It's a small figure for a (relatively) big crossover, a thing that becomes more and more visible with every extra passenger and luggage piece. On the other hand, it has a refinement you'll never get on any of the dCi versions.
---
Handling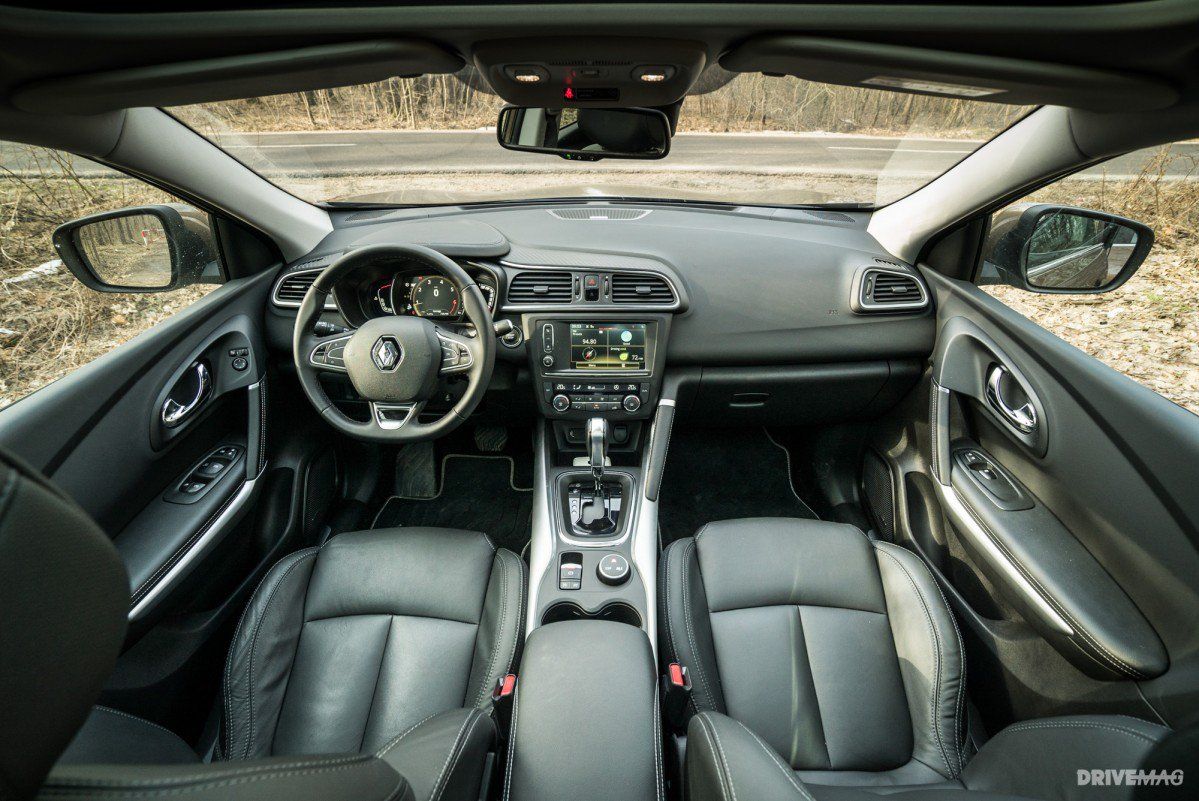 With the small TCe unit, the front axle has few kilograms laid upon, which, by car-loving folks, is a good thing. The not-so-good part is that you won't say — ever — that your 1.2-liter Kadjar corners sharper now. Its suspension setup in comfort-prone, so nothing inside or underneath the car will encourage you to push it hard.
---
Safety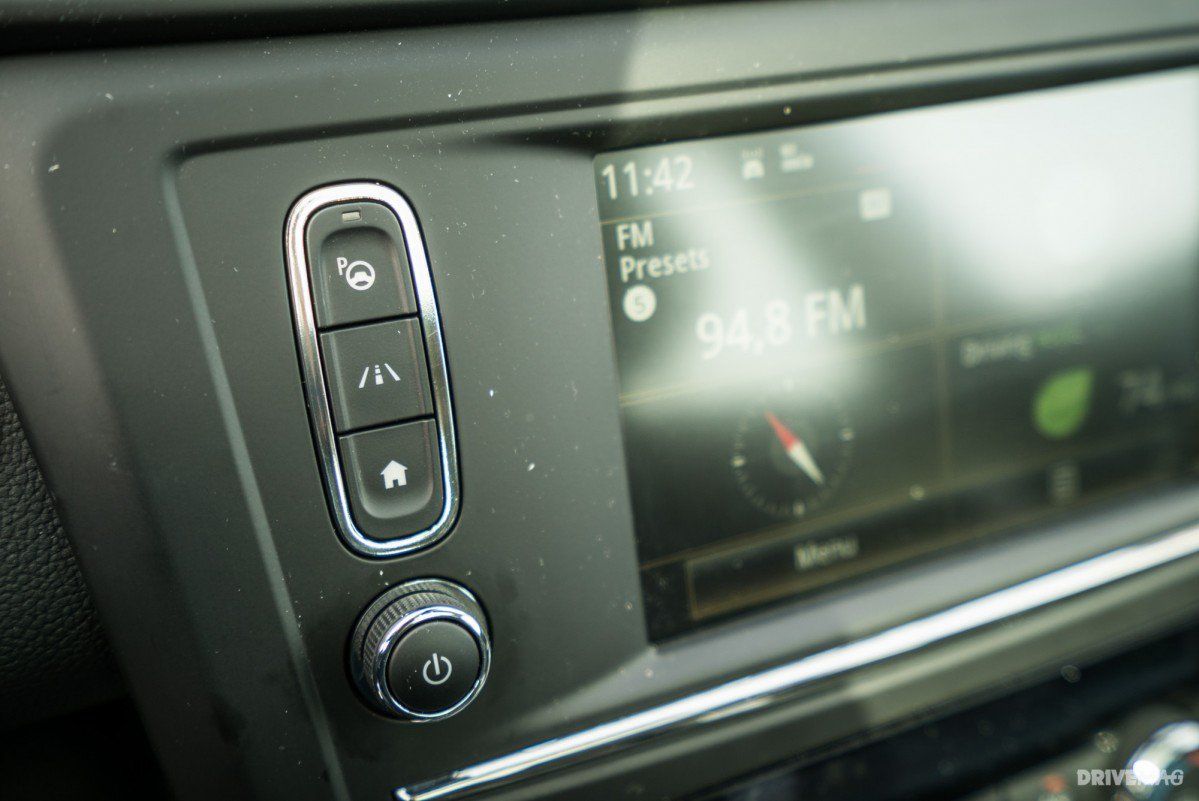 The safety package is one area in which Renault didn't make any compromise. You get front, side, and curtain airbags, along with fancy electronic assists such as traffic sign recognition, automatic parking, lane departure warning and the like.
Comfort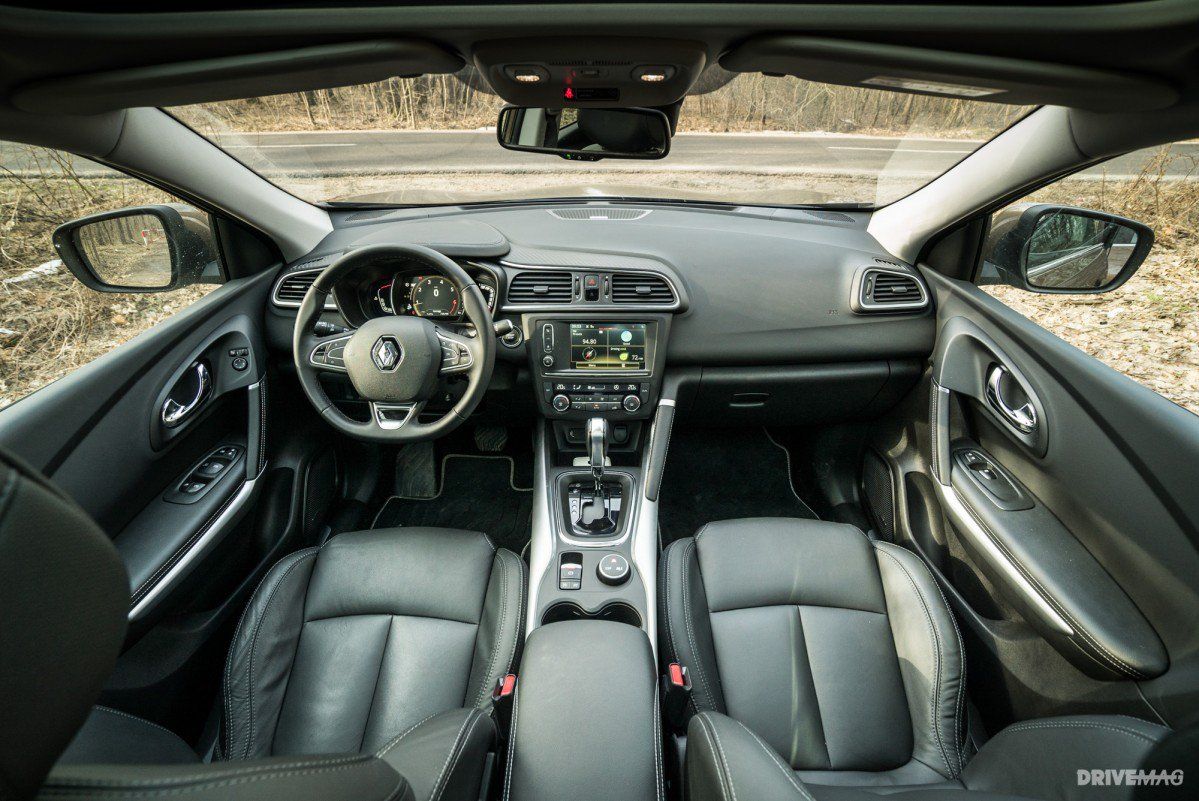 When it comes to an enjoyable long ride, the Kadjar is one of the cars I'd do it in. It's not for that "sweet spot" driver seat positioning — because you don't get such a thing here — but for its wafty suspension and cabin spaciousness (an effect of which the optional panoramic roof is responsible; you must have it). Edith Piaf's "La Foule" should also be a must-have in any trip, playing at high volume, so you can't hear the small engine yelling every time you overtake.
---
Quality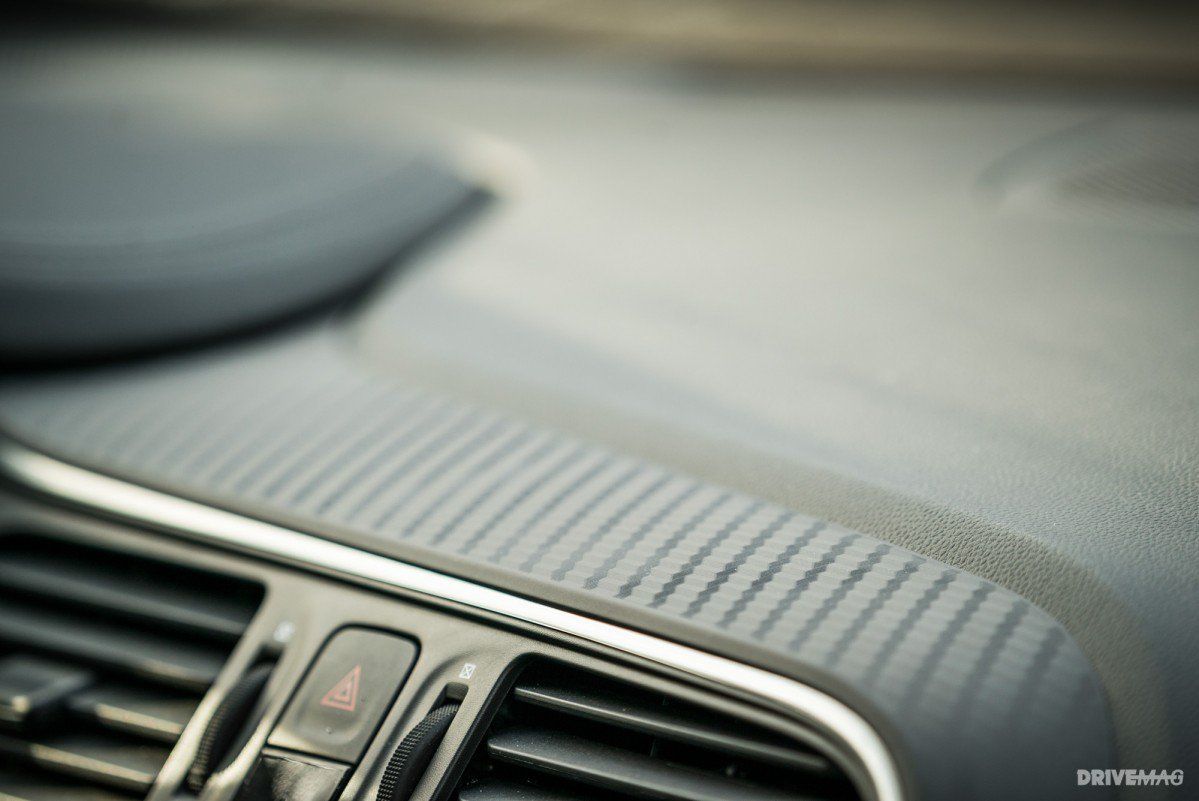 Actually, a longer playlist would be a better idea. Not only the Kadjar is not as silent as its Japanese sibling known as the Qashqai, but its upmarket-looking interior will start to squeak after several thousand miles of irregular asphalt — as most countries have, at large.

As for the materials, there is an unpleasant haptic contrast regarding the materials found in the cabin. It looks good, and for the most part, it feels decent, but there's always the risk of finding something that'll bug you.
---
Practicality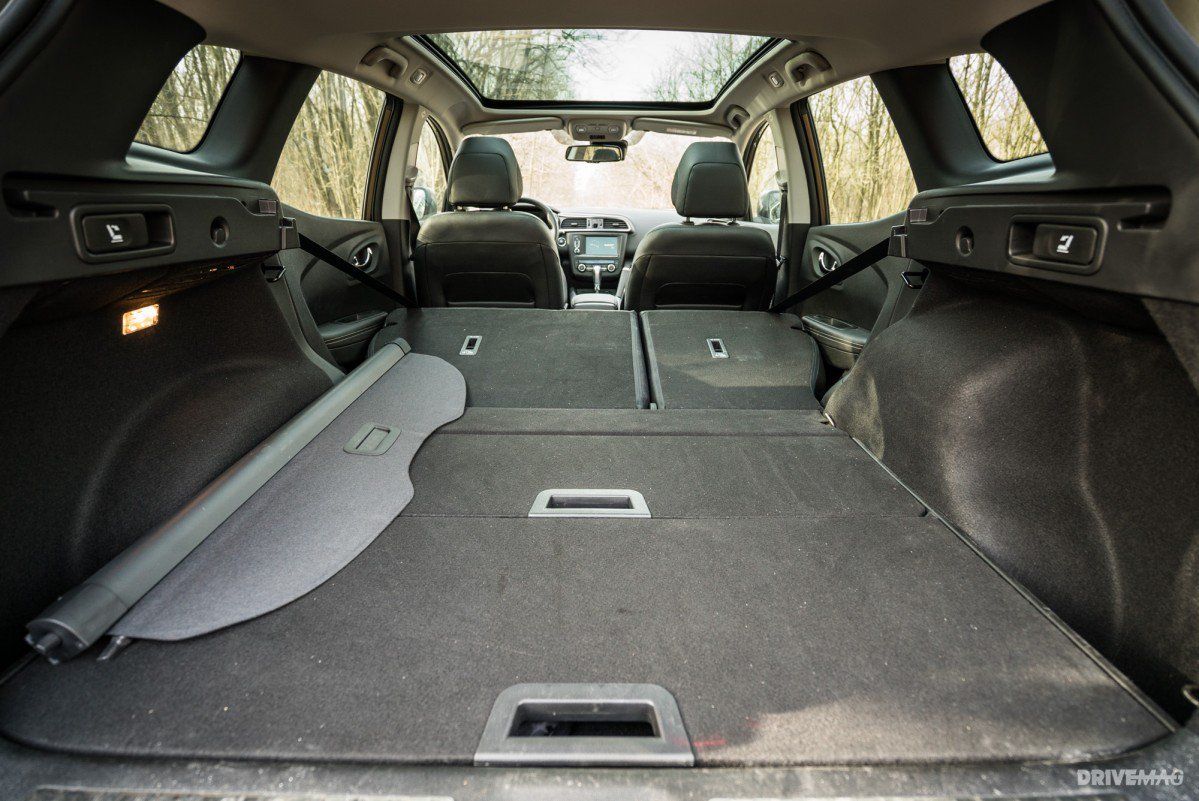 While the materials might not be top notch, the practicality bit is spot on. You'll have enough room for four to five adults in the cabin (and around 30 liters worth of cubby holes), and a 472-liter boot which can extend to almost 1,500 liters. Kadjar wins points on the modularity as well.
---
Infotainment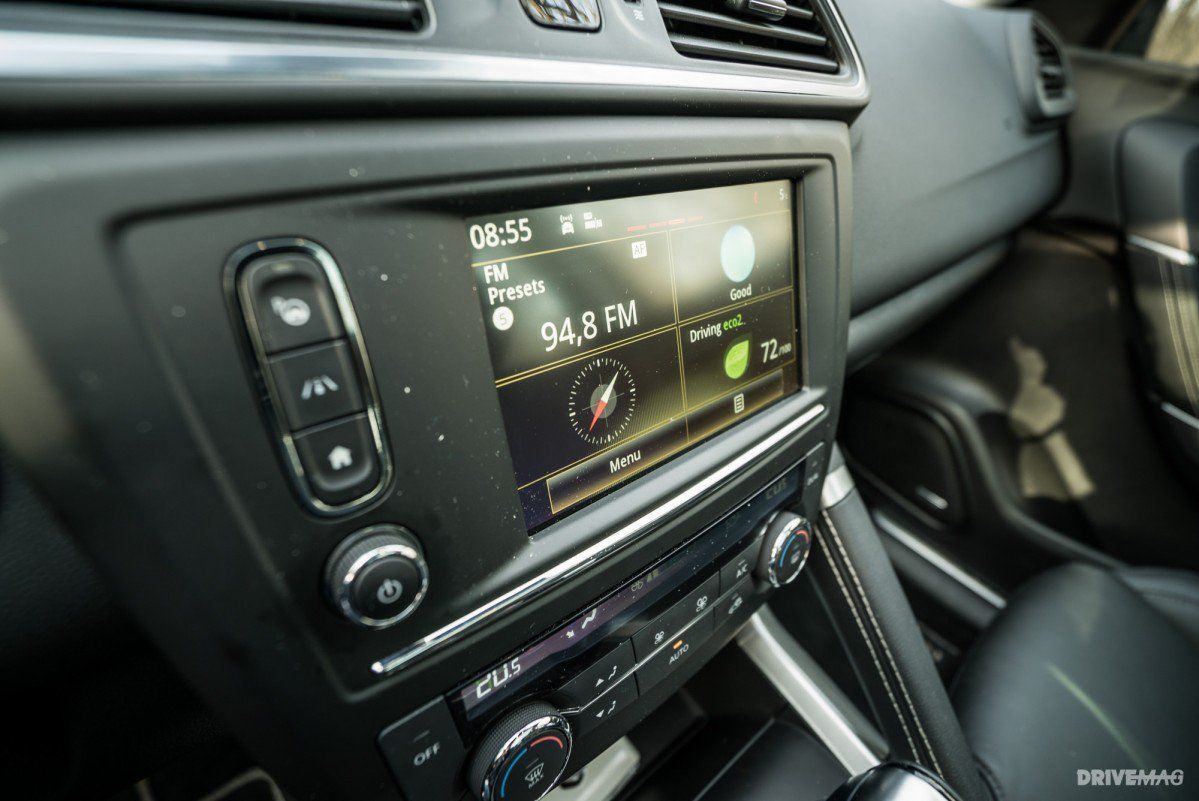 Renault's R-Link2 comes in two differently shaped setups. The Kadjar gets the 7-inch landscape-oriented one while the likes of Talisman or Mégane receive the vertical, large display. They work the same; it's just that they're organized a bit different. As for the reaction times and user friendliness, opinions might differ a bit, as it's the case with most Renault models. I find it decent, if not pleasant.
Efficiency
You've purchased a gas-powered Kadjar because you've had enough of the diesel's clattering sound, and you prioritize refinement over frugality. When it comes to fuel consumption, the 1.2-liter unit is not that bad either, as long as you travel alone. Load the car with passengers and luggage, and the small engine won't care that much about your budget plans for the vacation.
---
Equipment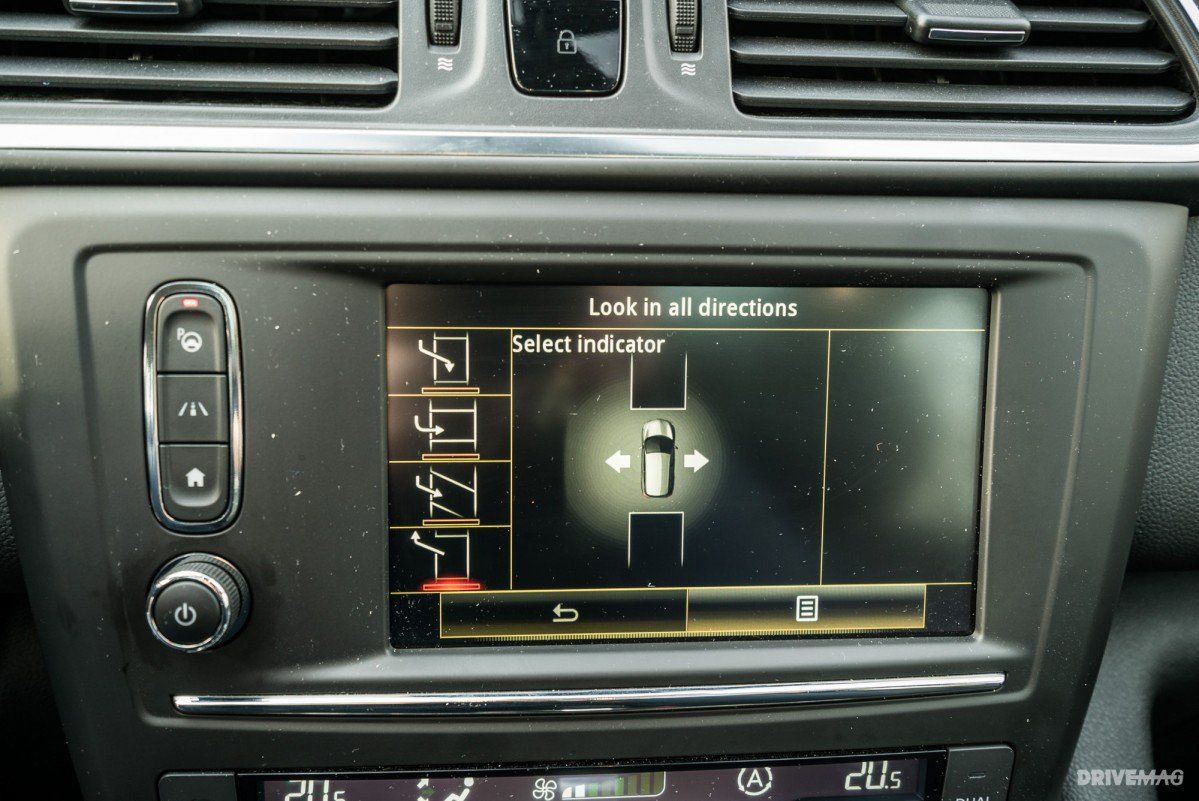 The optional features list isn't that thick, as Renault would rather create comprehensive packages instead of providing you an asterisk-marked bottom table of extras. The bad news: if you want the 128 hp TCe unit mated to the double-clutch automatic, you'll have to go higher in the trim lineup, as this powertrain setup is only available from the Zen trim upwards. The good news, you'll also get a leather-covered steering wheel, dual-zone air-con, automatic headlights/wipers, and cruise control, just to name the most important features.
---
Acquisition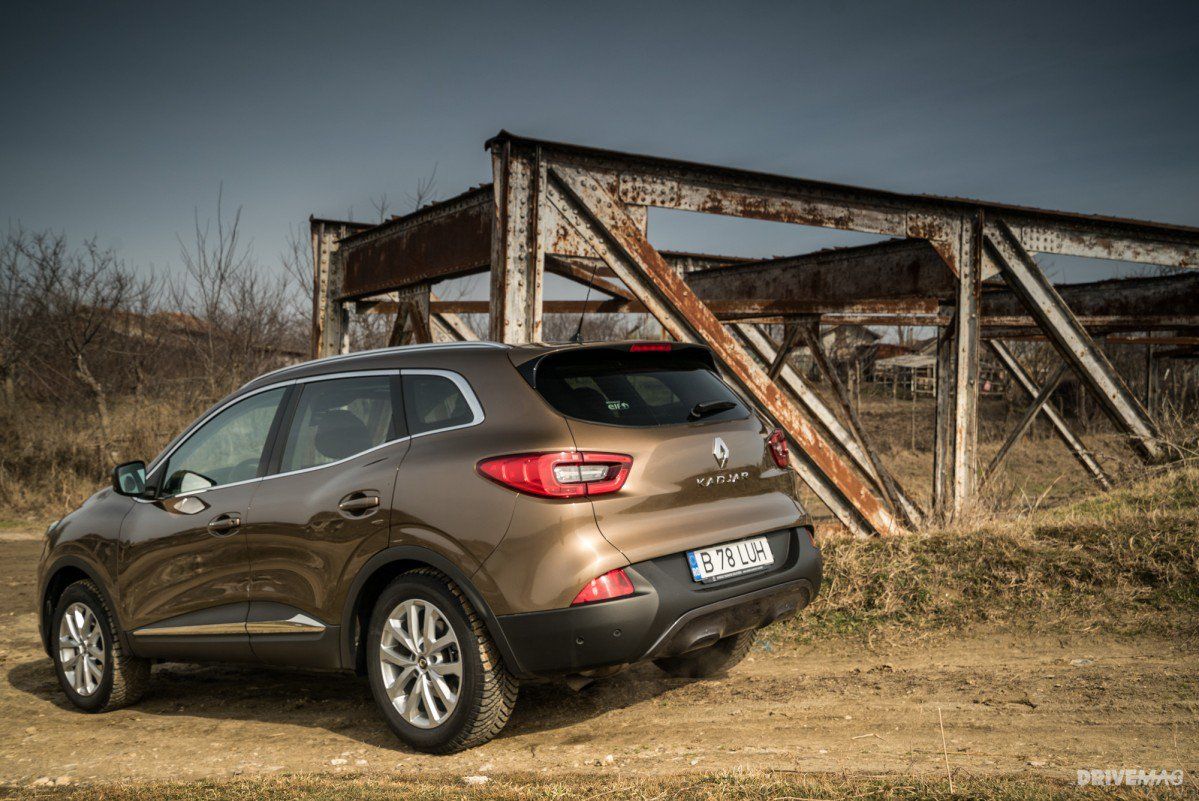 Renault wanted to make sure that Kadjar gains relevance in this hard-battled crossover/small SUV segment, so, in some markets, it has a smaller price tag than its platform sibling Nissan Qashqai. It's not the lowest-priced offer in this class, but it really does know how to convince you, with a persuasive price-equipment ratio.