2017 Renault Megane Sedan dCi 110 EDC - Relaxed Eco Sedan
Good looks, efficiency, a big boot and... good looks are what recommend the three-box Mégane
There is no denying Renault's latest Mégane is a nice looking car whichever body style you choose - the sedan is practical and stylish, with a big boot and traditional three-box shape peppered with contemporary touches throughout.
Renault sells the Mégane sedan with three diesel engines - the dCi 110 we tried is the mid-range option and it can be had with two six-speed gearboxes: one traditional manual, the other a twin-clutch EDC automatic.
There doesn't seem to be a discrepancy any more, between the Turkish-built Mégane sedan and the rest of the range which is put together in France. They seem to have sorted their supply chain too, as there's now a real sense of consistency that was missing in previous generations of Mégane, when the sedan felt like it was of noticeably lower quality than the estate or hatch variants.
The engine-gearbox combo is pretty good too, although Renault's six-speed EDC is way behind the best in the class when it comes to smoothness, swiftness and... not being a nuisance.
Photos: Andrei Nedelea
https://cdn.drivemag.net/images/icons/inbrief-icons.svg
IN BRIEF
Recommended for:

Created for:

Hats off for:

Bang for the buck:
Powertrain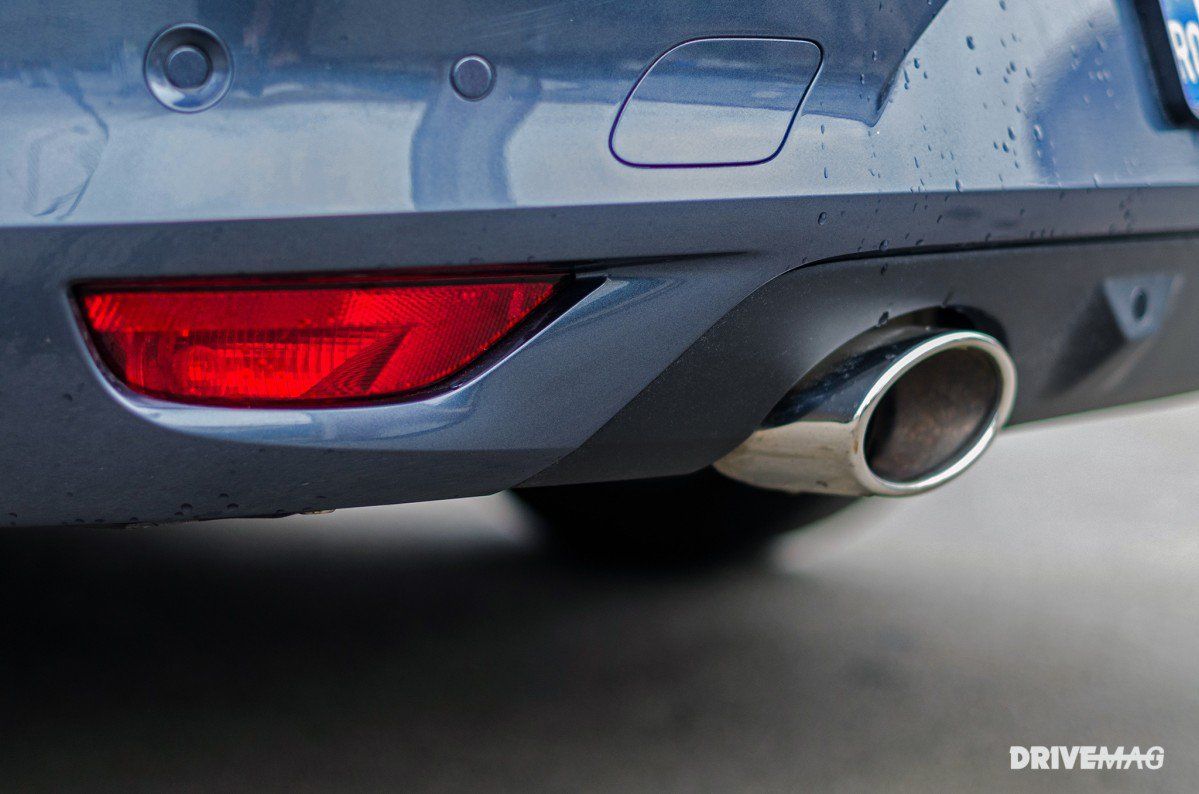 Renault still uses a development of its old 1.5-liter dCi engine in the Megane. In as-tested guise, the unit makes 110 hp / 260 Nm and feels muscular and well suited for the job, shifting the 1,320 kg sedan around without too much effort - its 0-100 km/h time of 12.5 seconds doesn't begin to tell the story of how muscular it feels in-gear, even if it's nearly one second slower than the manual.

However, the twin-clutch six-speed EDC is the exact opposite of the engine. It's often jerky, dim-witted and on a couple of occasions during my drive, it just froze... at 3,000 rpm, while I was overtaking and really needed the power.

No matter which mode you put it in, there's just a bit too much delay between when you want it to do something and the moment it gets the message. Basically, avoid this box and go for the precise manual until Renault improves its six-speed EDC.
---
Handling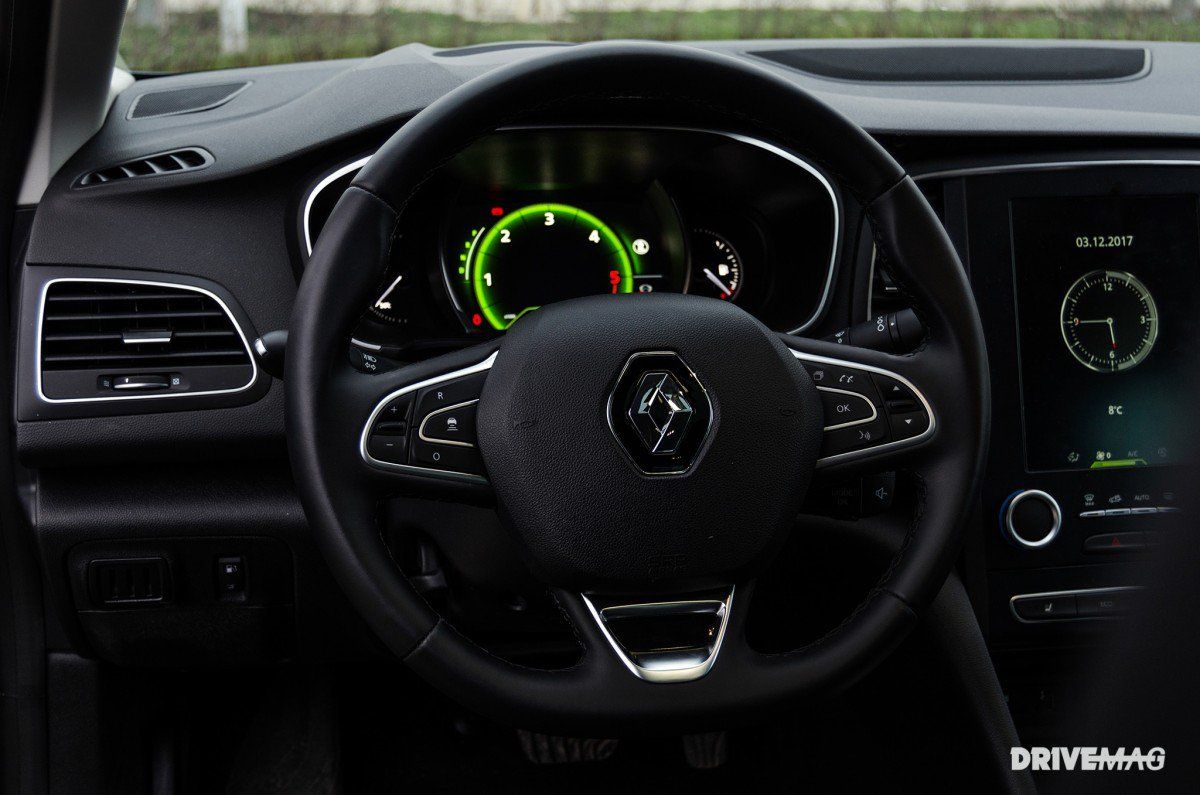 This latest Mégane Sedan is significantly stiffer and sportier than outgoing models, and you feel the lack of body roll through the corners. Comfort suffers a bit compared to previous Megane sedans, but its chassis actually gives you some confidence to push into the bends - it does eventually understeer, but there's plenty of grip before it does.

The steering is also another point where the latest sedan is better than before as its predecessors had one of the worst electric steering systems ever fitted to a car. It was utterly devoid of feel or feedback, you had no idea how much the wheels were turned and it did not encourage vigorous driving - this new system is up there with the best in class and makes driving the car swiftly enjoyable and not scary.
---
Safety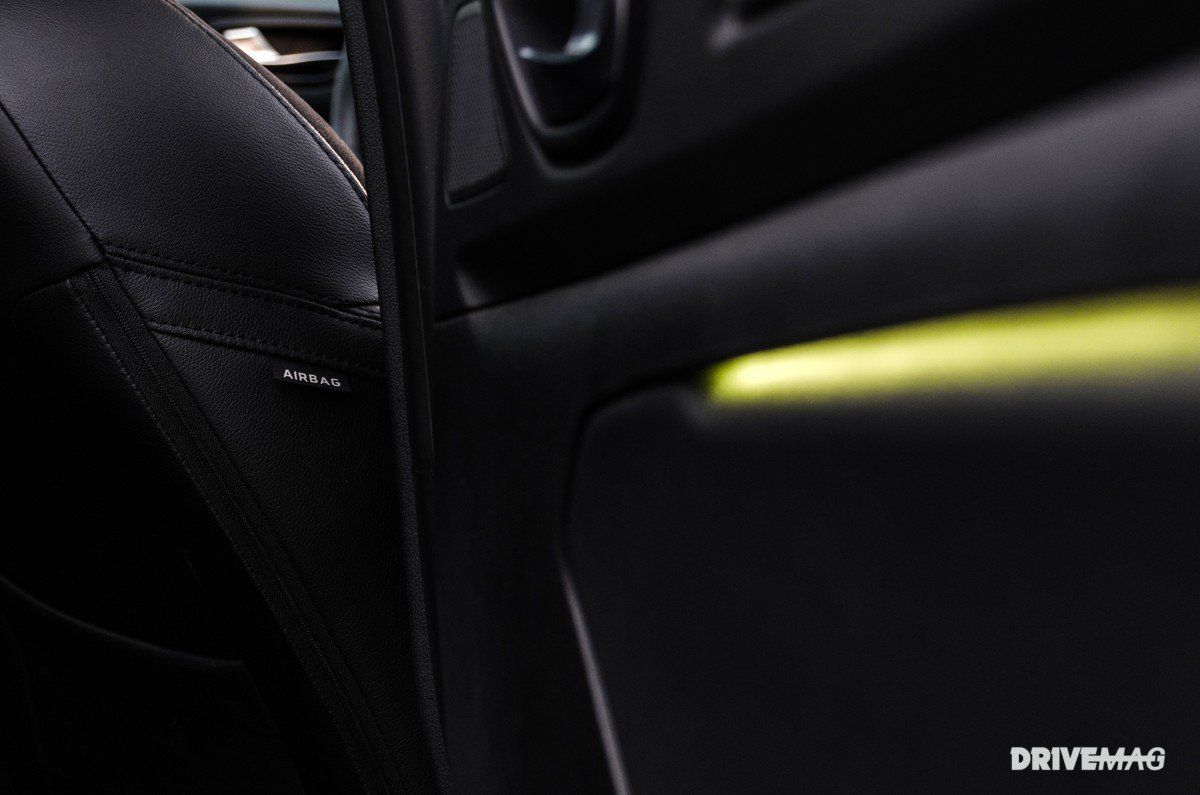 The Megane hatchback was awarded the full five-star rating by EuroNCAP, and since this sedan is three thirds identical to that car, it's safe to assume its structure is the same in key areas.

The sound structure, safe road manners and mandatory active and passive safety systems are completed by lane departure warning, lane keep assist, adaptive cruise control, autonomous emergency braking and road sign recognition.
Comfort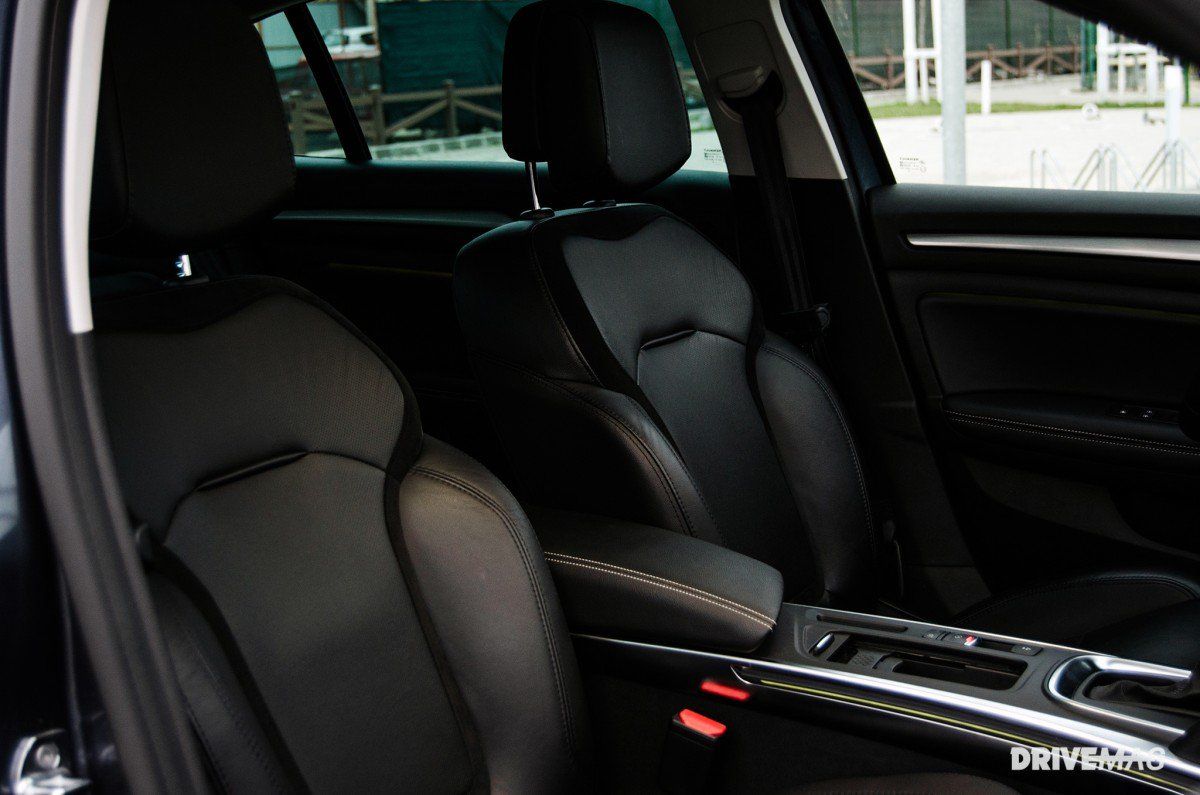 The Mégane sedan is more stiffly sprung than you'd expect and its damping is not as good as that on some rivals, but it's not what you'd call uncomfortable. It still lacks independent rear suspension, but it copes with all sorts of bumps and potholes (even really big ones) very well - all you occasionally hear is some clunking from the suspension, but its operation is for the most part hushed.
---
Quality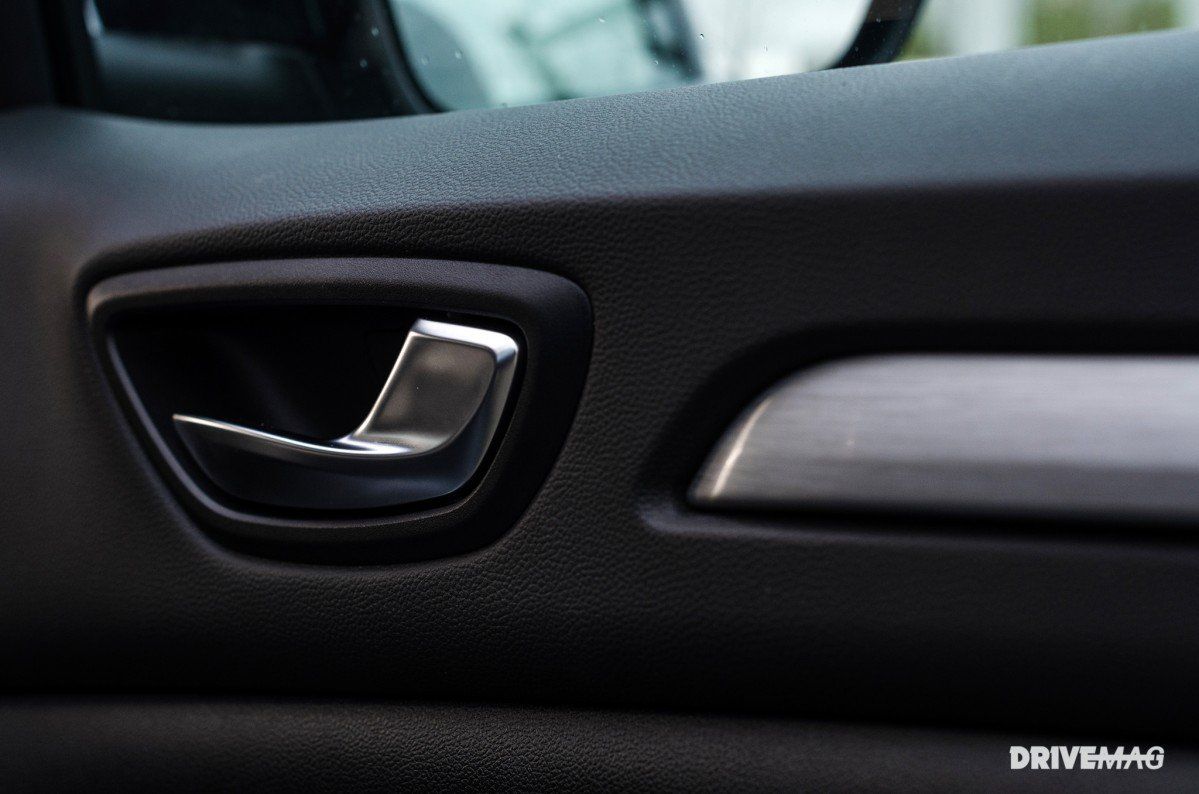 There's nothing to write home about when it comes to the Mégane sedan's build and materials quality. There's no noticeable difference between this Turkish-built model and its hatchback and estate brethren built in France.

Plastics are a mixed bag, as you'd expect from a cheap-ish car like this, but there's plenty of tactile stuff to not make you feel like you got short-changed. The padding for you to rest your elbow on the door and center console armrest was also pleasant and surprisingly plush-feeling.
---
Practicality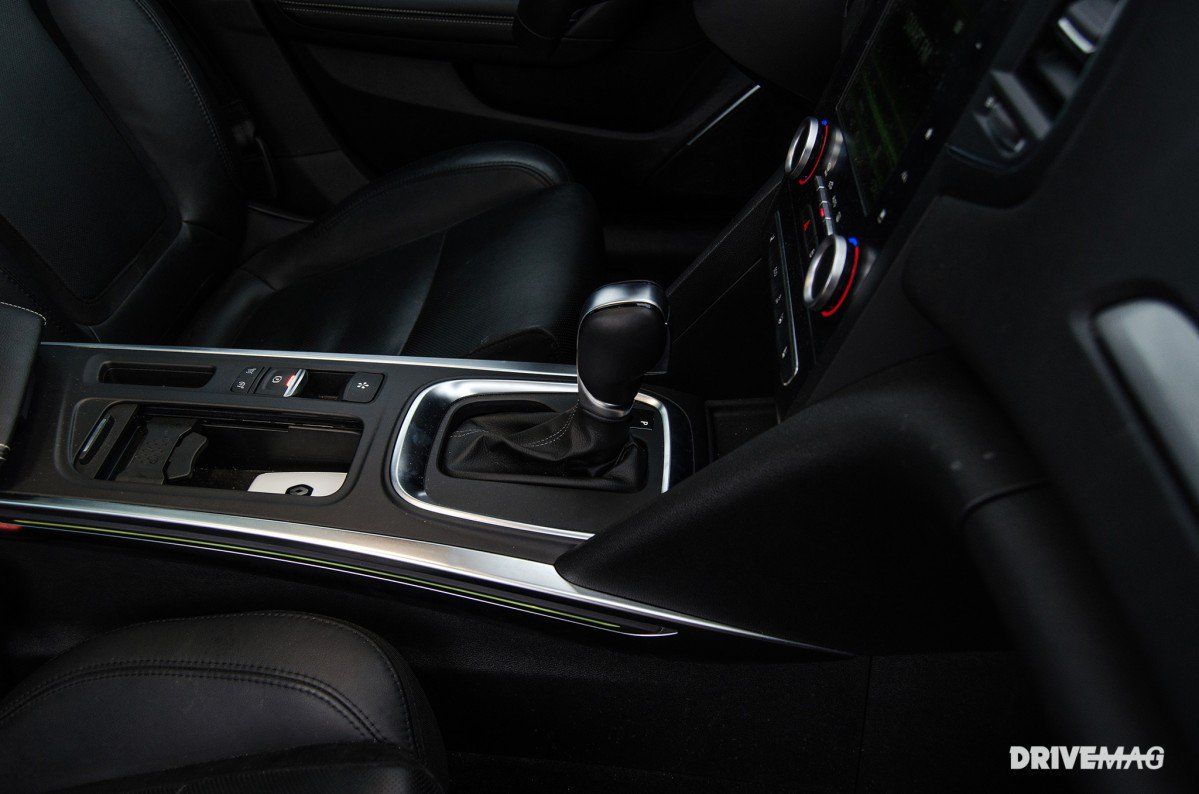 The big feature here is the cavernous 550 liter boot. The only problem is there's no release from the outside, so whenever you want to access it, you have to push a button located to the left of the steering wheel. Once you do gain access to it, you'll find there's easily enough space for a couple of Pomeranians to go for a run in there.

The rest of the interior is lifted straight from the other styles of Mégane and has plenty of cubby spaces, a decent-sized armrest compartment, big door bins and storage behind the front seats.
---
Infotainment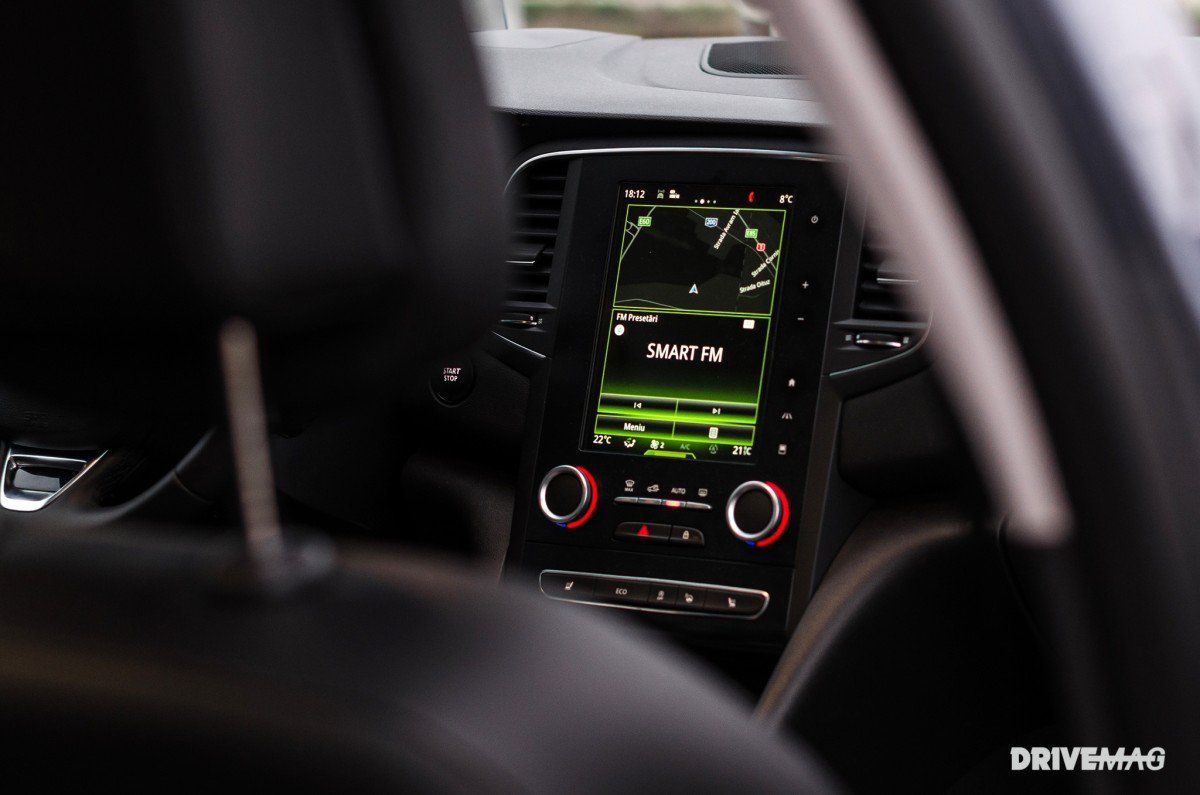 I can't tell whether it's a different 8.7-inch screen or it's just software calibration, but R-Link2 worked much better on this Mégane than it did on the Talisman we had here a while back. Touch response was better and lag significantly reduced, both of which were major points of annoyance with the bigger sedan.

It's actually a pretty good system whose only gripe is the excessive number of submenus and screens you have to rummage through in order to get to your desired function.
Efficiency
Renault's dCi 110 is famed for being a super-frugal unit, and even hooked up to the EDC it still returns a claimed 3.7 l/100km. That figure is obviously baloney, but a mixed figure of 5.5 l/100km is achievable.
---
Equipment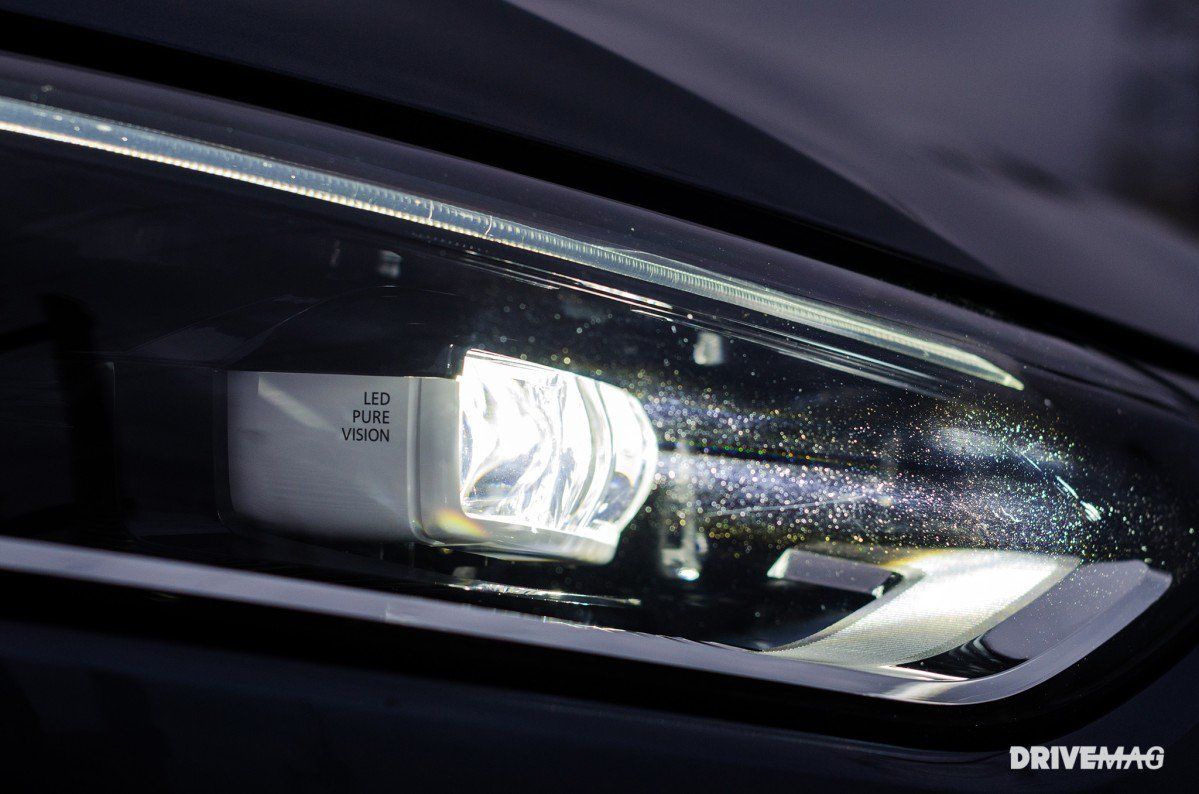 Our Intens trim level model, with the automatic gearbox and pretty much all of the extras is a decent deal at €24,330. It had full leather seats, rain and light sensors, glass sunroof, the autobox, the big infotainment with sat-nav, powerful mood lighting, head-up display, nice paint, nice 16-inch alloys and full LED lights front and rear.

It does get a bit pricey, but you could haggle a bit when buying it, as well as eliminating some of the undesirable options like the gearbox, or ones that you don't really need.
---
Acquisition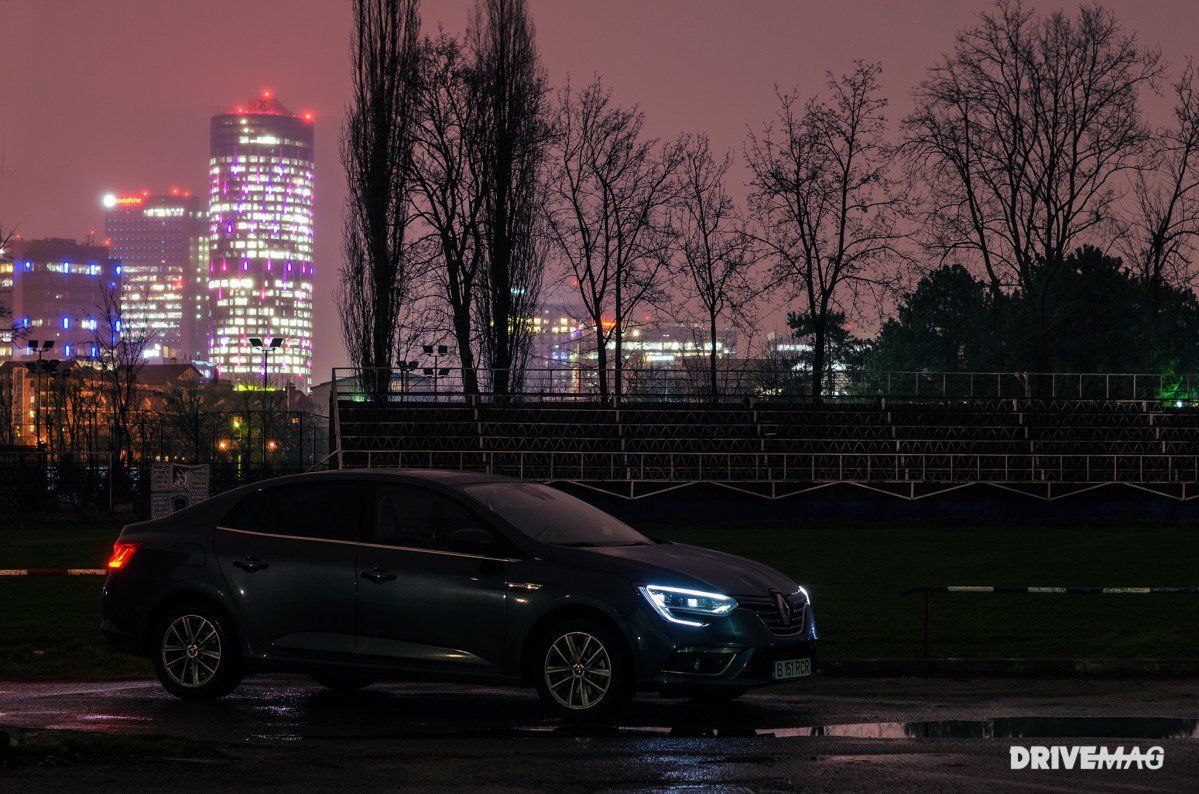 The Mégane is definitely a contender in the compact hatch-morephed-into-sedan segment, where it rivals the VW Jetta, the Mazda3 or the Ford Focus sedan. It's not class leading in any segment (aside from its looks, as it's quite a handsome-looking car), but if you ditch the automatic gearbox and just go for a manual, it can be a good long distance companion.

Its main qualities therefore are its stylish sheetmetal and exterior details, the big, practical boot, its ability to carry four adults in relative comfort and the renowned frugality of the dCi 110 engine.

It's not the enthusiast's choice, though, as there are many similarly priced and sized cars that handle and drive better, but if you don't plan to sprint down the occasional twisty mountain road and are just going to use it for in-town and highway use, then by all means, go out and try it.