The sub-premium sedan you buy if what you value most of all is a pretty face and comfy ride
Overall Score 74/100
Renault now officially makes one of the best looking sedans on the market, in the form of the new Laguna- and Latitude-replacing sedan, Talisman. It's a seriously handsome three-box shape, with some of the best proportions in the class and tasteful details – it's also obviously inspired by the best sedans Germany has to offer.
It has a generally pleasant interior which looks good, yet lacks the build quality of the best models in the class. Some of that deficit is made up for through its excellent ride and handling characteristics; it's not a sporty car in any way, but as a swift cruiser it's excellent.
Our tester's engine-gearbox combo, a 200 PS 1.6-liter turbo hooked up to Renault's EDC dual-clutch seven-speed, proved more than adequate to move the car around. It doesn't turn the Talisman into a sports car, but you can make the occasional quick getaway in it.
One highlight of the whole package, at least one featuring the optional adaptive dampers, was ride comfort which is close to what you remember French cars of old to be like.
---
IN BRIEF
RECOMMENDED FOR:
Families, Managers, Sales Agents, Seniors
CREATED FOR:
Highways, Urban Driving, Winding Roads
HATS OFF FOR:
Comfort, Luggage Space, Passenger Space, Safety
---
DRIVE
Powertrain 7/10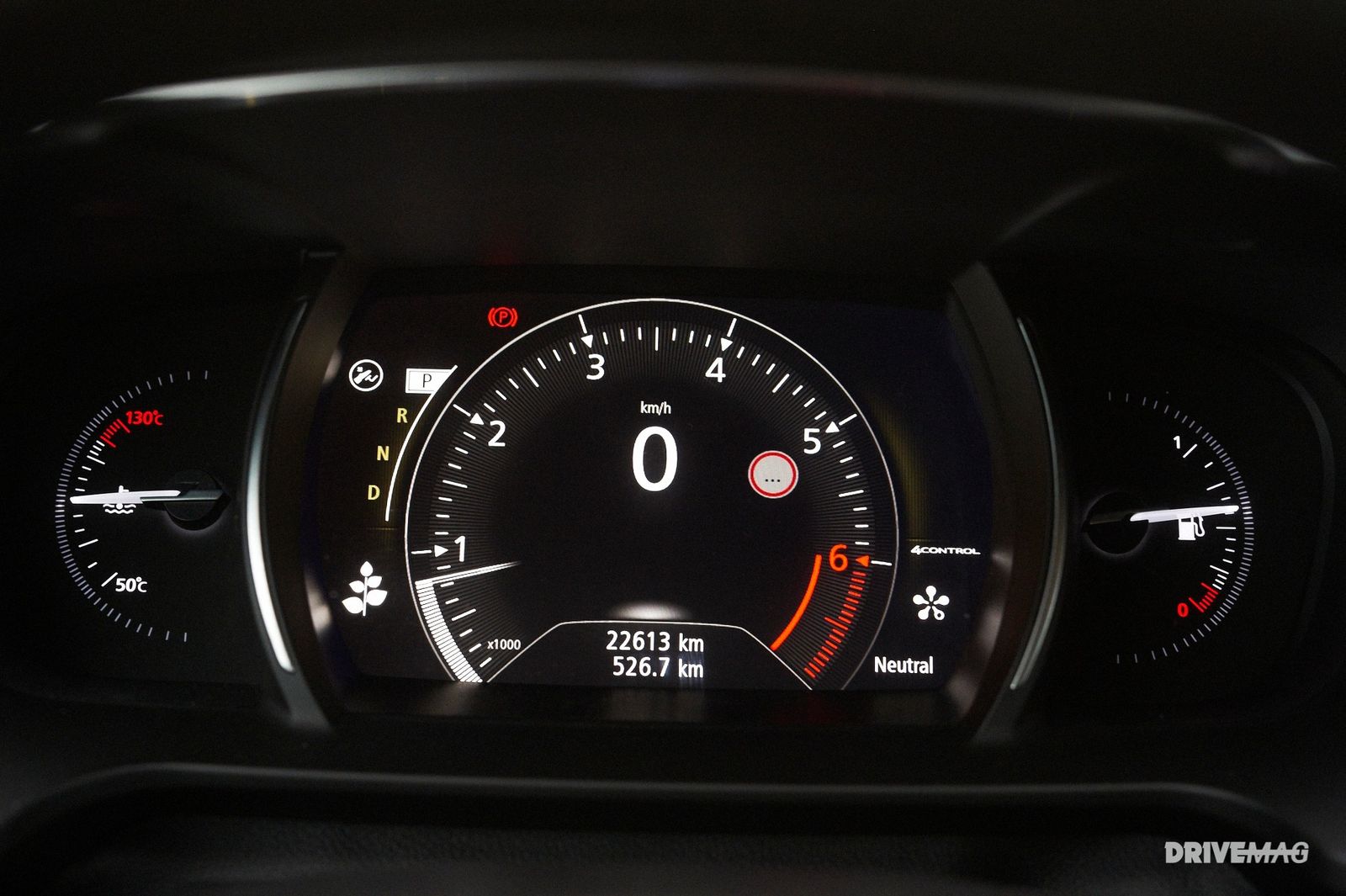 With 200 PS on tap at 6,000 rpm and not all that much torque (260 Nm at 2,000 rpm), the Talisman TCe200 feels brisk, not fast, hitting 100 km/h in just under 8 seconds and going on to a top speed of 237 km/h.
I felt the lack of torque all throughout my test drive, but since it was hooked up to the clever seven-speed EDC transmission, the car was constantly downshifting whenever more performance was requested via the right pedal.
However, if you switched the transmission into manual mode and revs dropped too much, its pickup was not on par with larger-engined rivals.
Our recommendation regarding powertrain is to go for the 1.6-liter DCi with 160 hp and the same transmission. That engine, despite being slower on paper, will be much more usable on a day-to-day basis.
---
Handling 8/10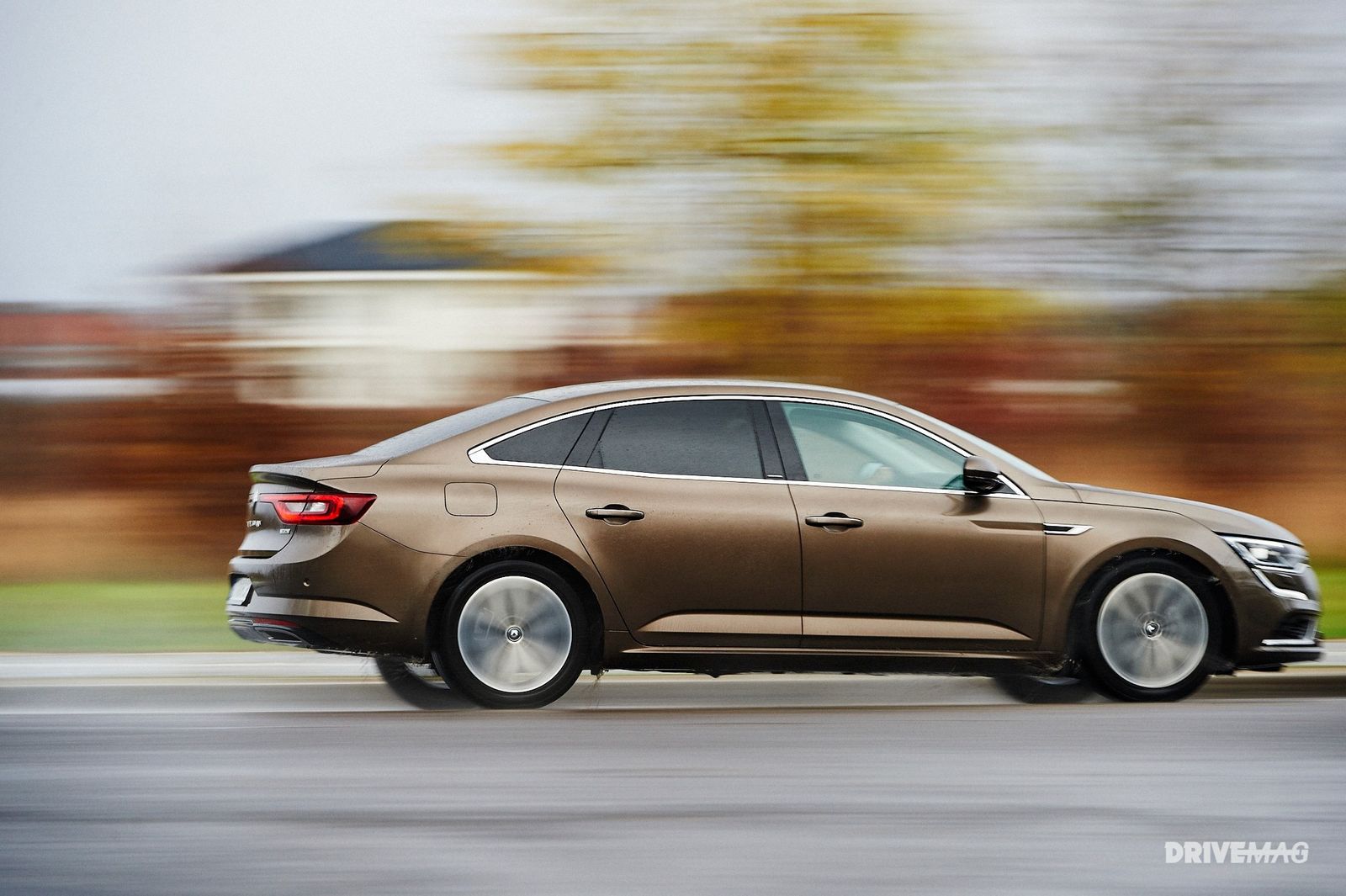 Our tester had the optional 4Control four-wheel steering which while slightly odd to get used to does come in handy. You feel its intervention decrease as speed builds, so while you're maneuvering through tight city streets you will definitely feel it shift the rear of the car sideways.
Aside from that, steering was fairly precise although devoid of feel, and even under hard cornering, the car didn't exhibit any kind of bad behavior – it neither under- nor oversteered.
---
Safety 9/10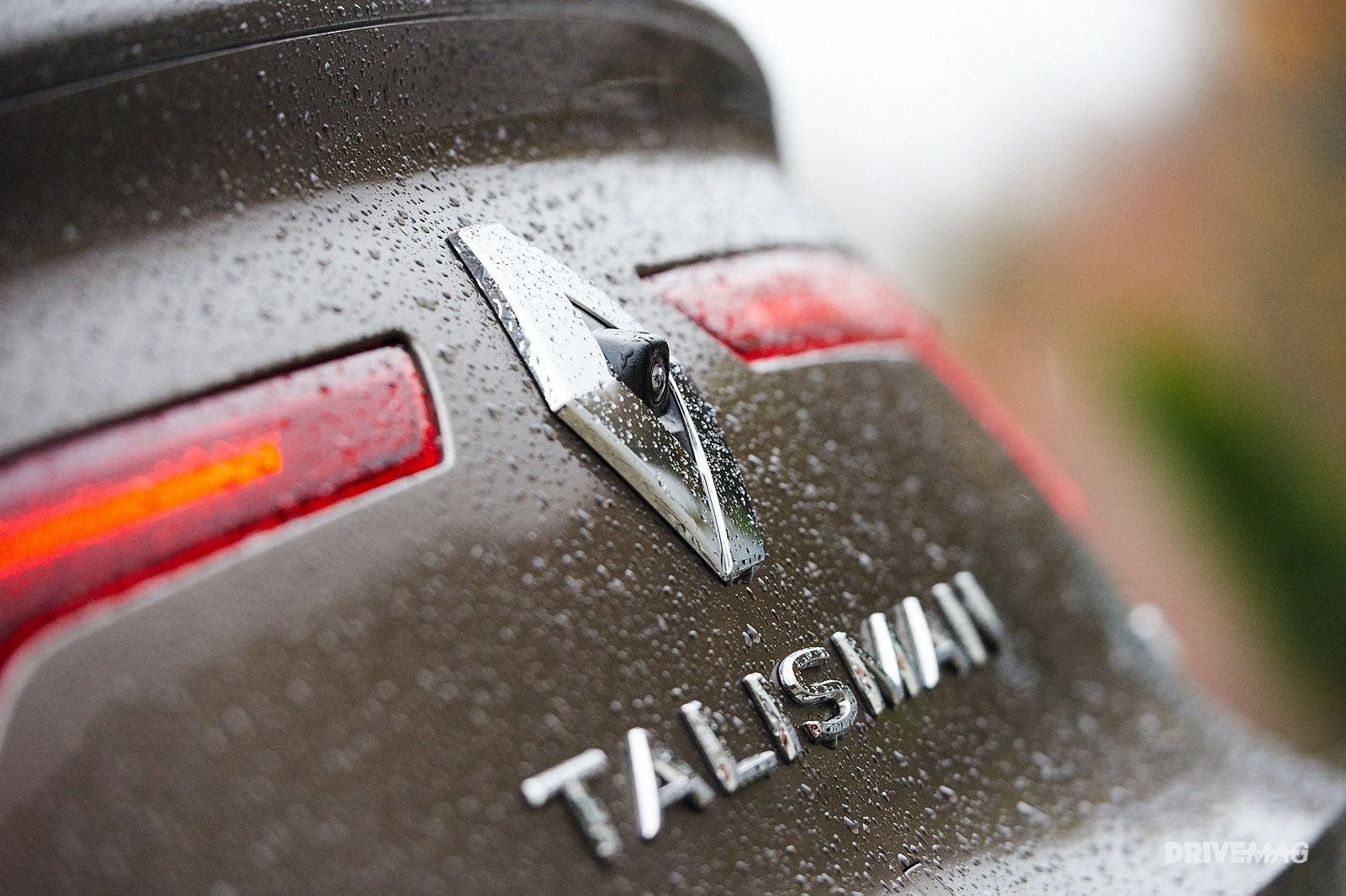 Euro NCAP tested the Talisman and awarded it the full five-star safety rating. None of the crash tests showed significant loads on dummies' body parts, so its shell was deemed very solid. It also features the usual slew of active and passive safety aids, and the only thing that seems to be missing from the list of equipment are knee airbags.
---
INTERIOR
Comfort 9/10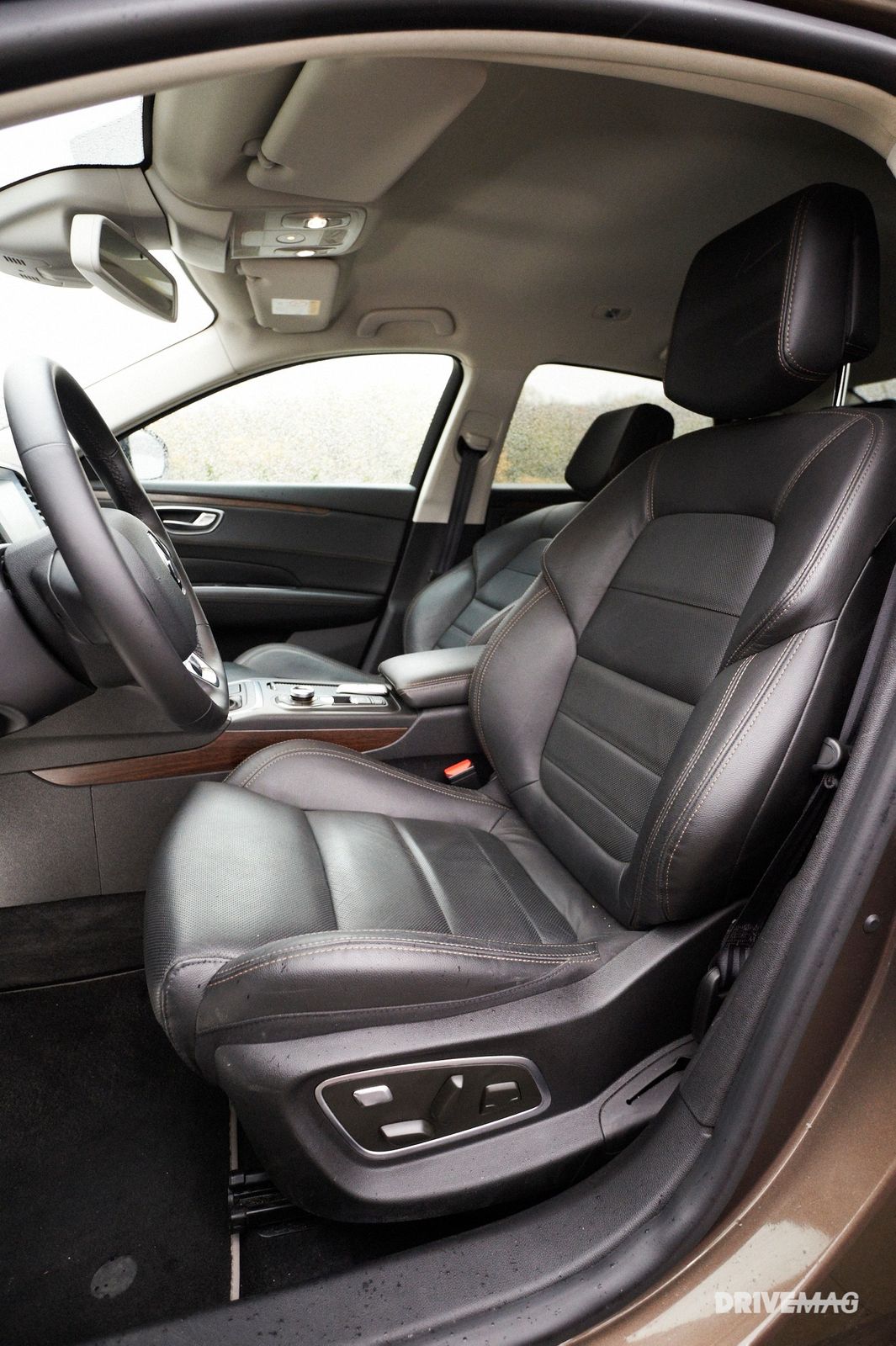 It's in the comfort department where the Talisman excels. Thanks to our tester's optional adaptive damper setup, it proved supremely comfortable in Comfort mode, a mode which you should never take it out of as any extra stiffness only makes the driving experience worse.
The seats are pretty good too, both front and back, and three people can find room to sit in the back, although preferably not on longer journeys.
---
Quality 5/10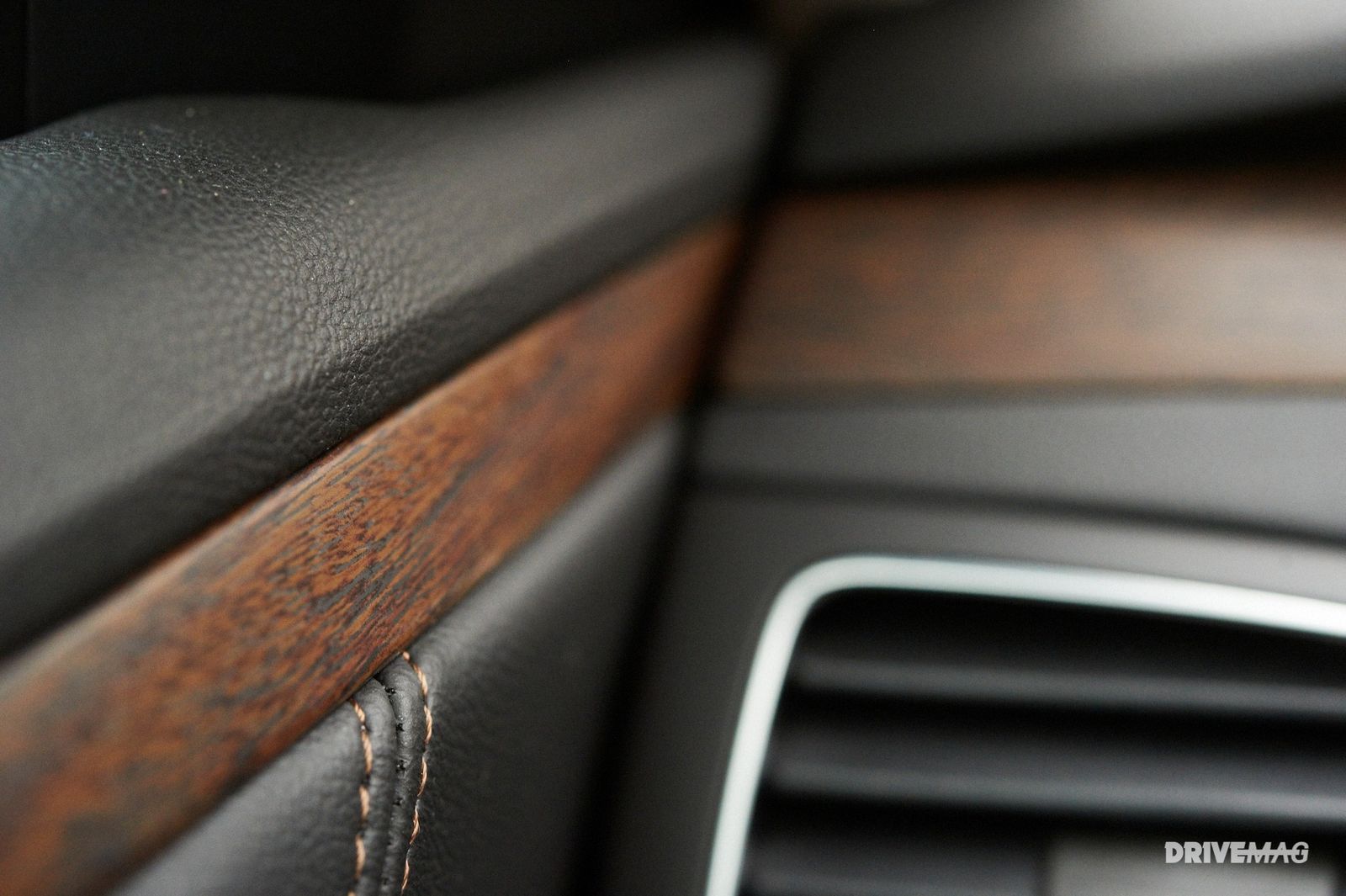 While the Talisman may appear solidly screwed together, it really isn't. Sure, it has solid areas and areas that exude quality, but for the most part it feels quite cheap and flimsily assembled. I managed to disassemble some plastics lower down in the interior with my bare hands and not a lot of force applied.
---
Practicality 8/10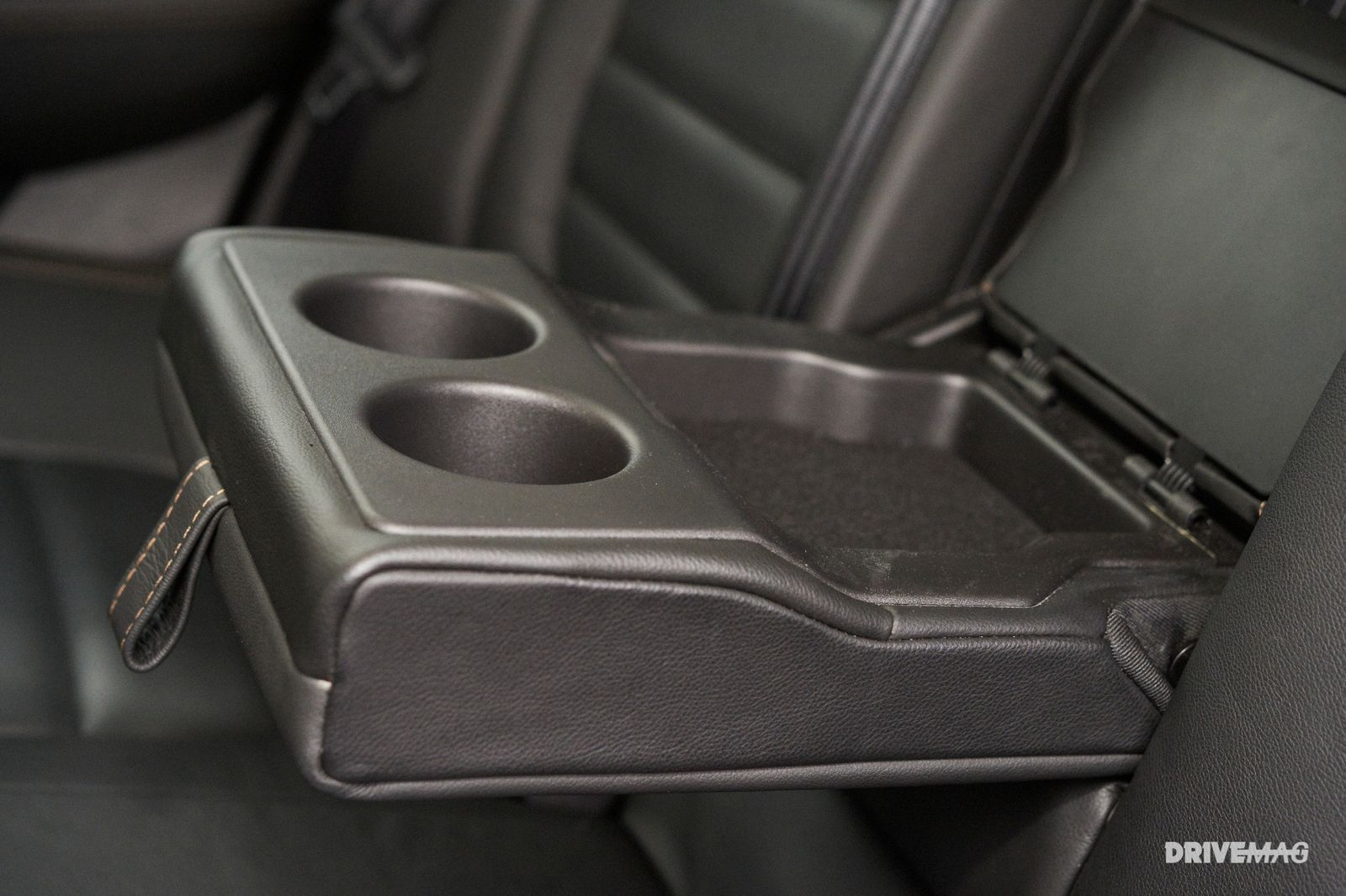 The Talisman is a modern car in the true sense of the word: it has a great array of cubbies in the cabin, a rather novel way of storing two half-liter bottles in the center armrest compartment (at 45 degrees, in a separate cooled nook).
It also has a hatch for your skis which is accessed by dropping the rear armrest, which is a neat touch; the problem is you can't really open it from inside the passenger compartment, and it seems Renault wants you to crawl through the boot in order to get it open – or you can just use your fist, like I did.
---
Infotainment 6/10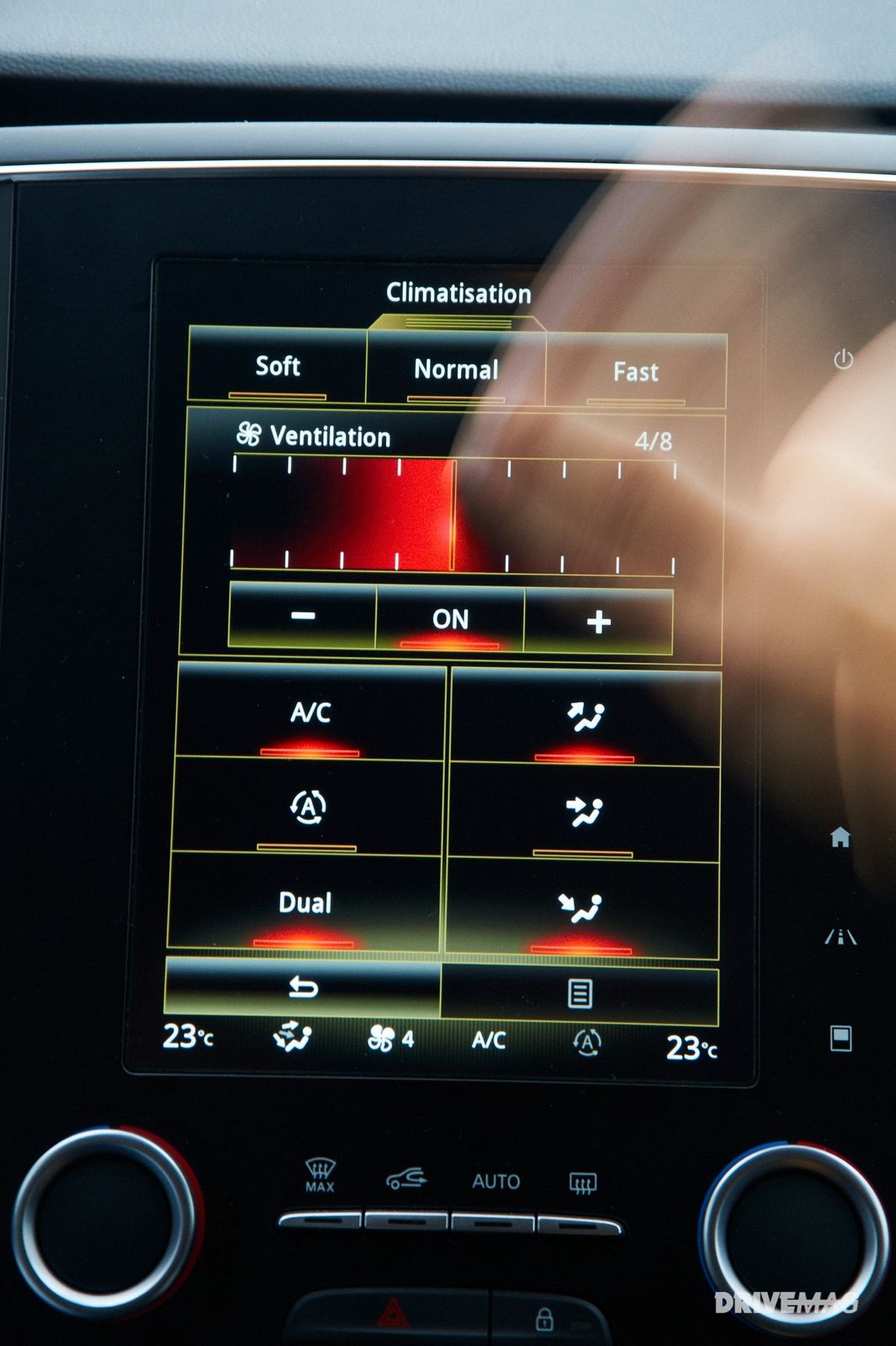 Renault's R-Link2 infotainment is horrendous. It's a shame you are forced to use it as it's a disgrace to car infotainment systems around the world. Sure the menu structure is adequate (but far from what the best cars in class can muster) yet it's nearly unusable due to its extremely poor touch response – it's probably the worst-responding automotive touchscreen unit I've ever had the displeasure of using, trumping Ford's Sync.
---
BUDGET
Efficiency 7/10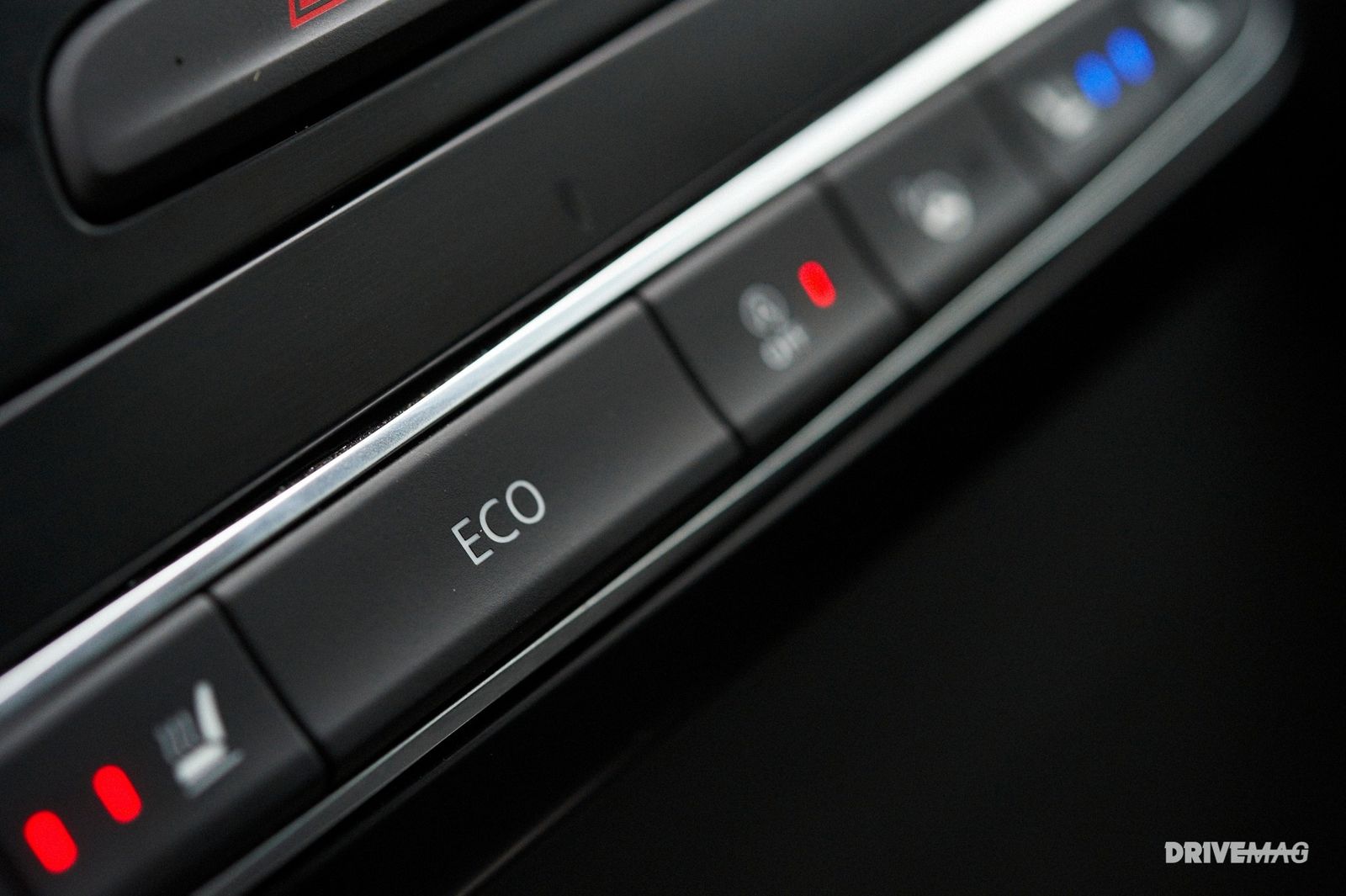 Renault claims the Talisman TCe 200 can average 5.6 l/100 km on the combined cycle. On our test drive, that figure was nearly double – we drove it both in town and on the open road with occasional squirts of acceleration to see if all those 200 horses were still there.
---
Equipment 8/10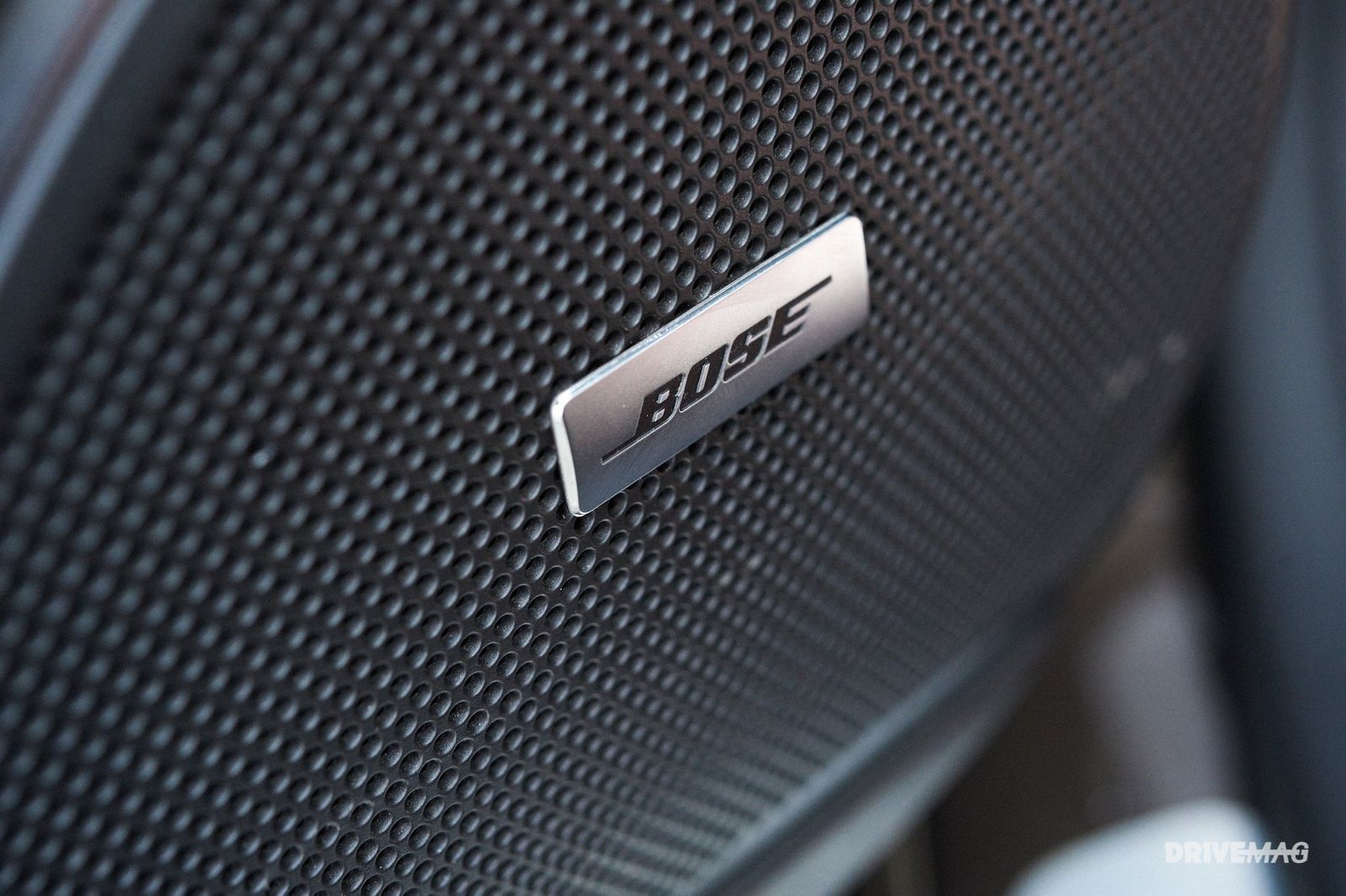 Our high-spec "Intens" trim tester came well equipped, with heated leather front seats featuring electric adjustment for the driver, a HUD, the EDC dual-clutch transmission, 19-inch alloy wheels and mood lighting. It also featured a full slew of safety aids and the 4Control four-wheel steering.
You can get a Talisman specified to a high level and since it's a Renault, even a fully-loaded example will dramatically undercut premium rivals with similar levels of spec.
---
Acquisition 7/10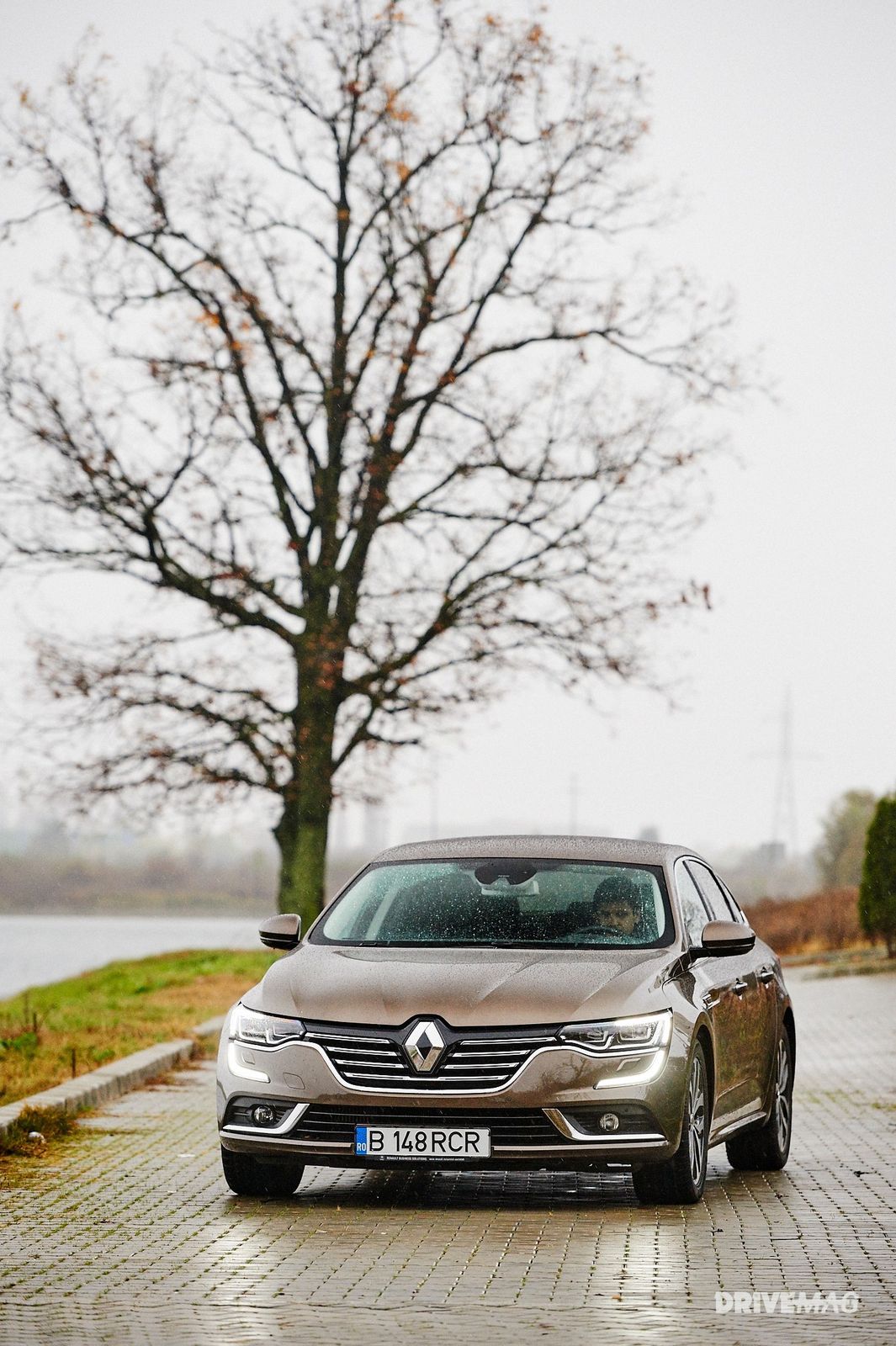 Despite the fact that the sedan is slowly dying, the market for executive three-box shapes is still competitive. The Talisman is far from being a perfect car, and maybe for some its poorly thought out solutions may be a deal breaker.
However, there is a lot to like here and I'm especially referring to the exterior styling, the efficiency of the diesel engines, its very comfortable suspension and pleasant long-legged character.
It's not a sporty sedan by any means, but it will get you noticed and in it you'll reach your destination relaxed and refreshed. That is, unless you discover one of its many niggles along the way and they get under your skin, possibly ruining what is otherwise moderately competent sedan.