We'll address the elephant in the room: Skoda facelifted the very popular Octavia and the result is not to everyone's liking
Overall Score 89/100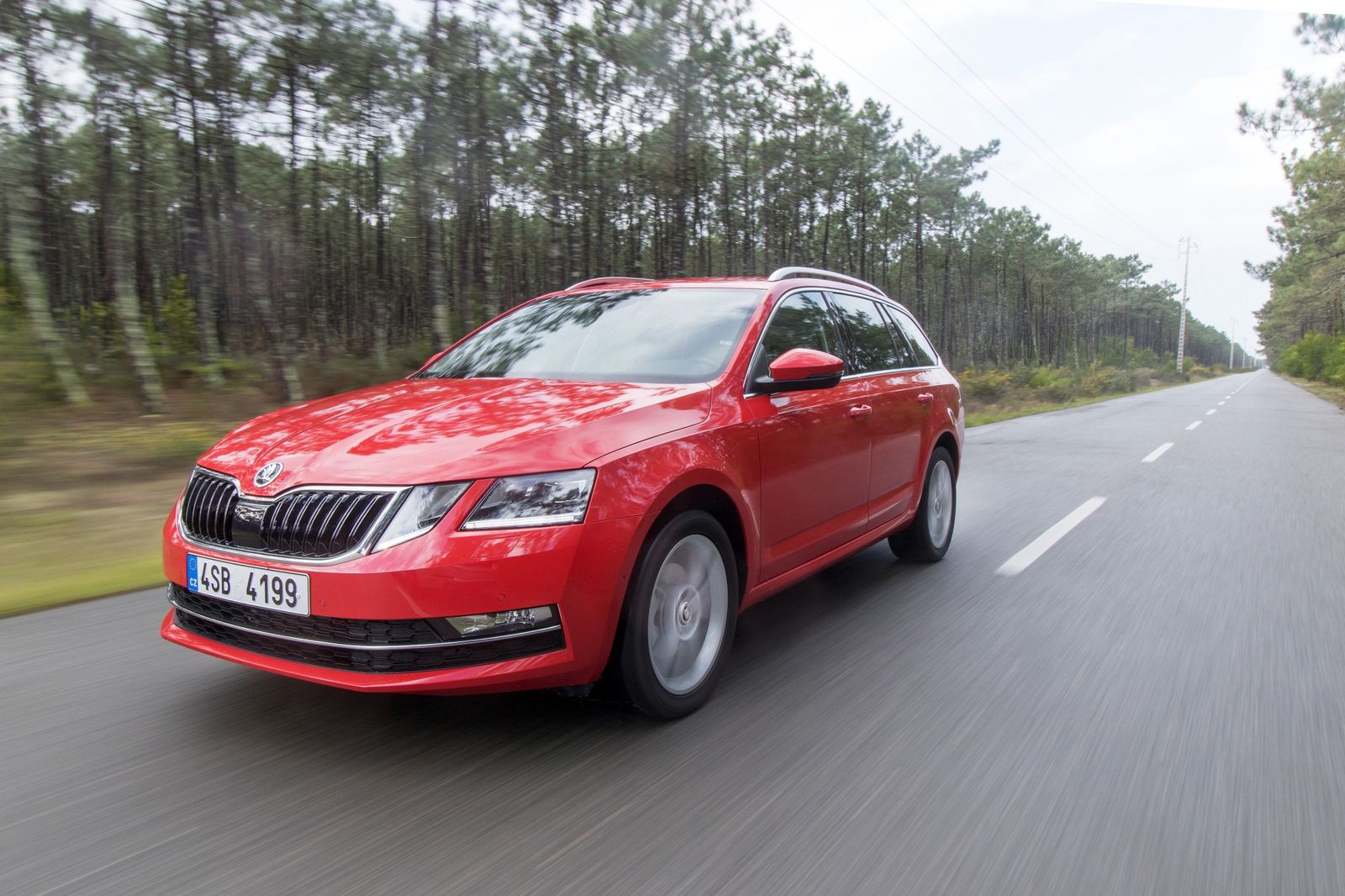 One of the best-selling cars in Europe has reached its mid-cycle refresh. We are talking about Skoda Octavia, the practical liftback and estate from the Czech Republic.
But the facelift has provoked quite a stir. The classical look has been ditched in favor of a striking four-headlight new front fascia that is reminiscent of the W212 Mercedes-Benz E-Class. A lot of the fans have dubbed the new design plain "ugly".
But it's not all bad. The car looks much better in real life than in the press photos. And it goes a little bit better than before as well.
---
IN BRIEF
RECOMMENDED FOR:
Families
HATS OFF FOR:
Luggage Space, Passenger Space, Safety
BANG FOR THE BUCK:
Excellent
---
DRIVE
Powertrain 8/10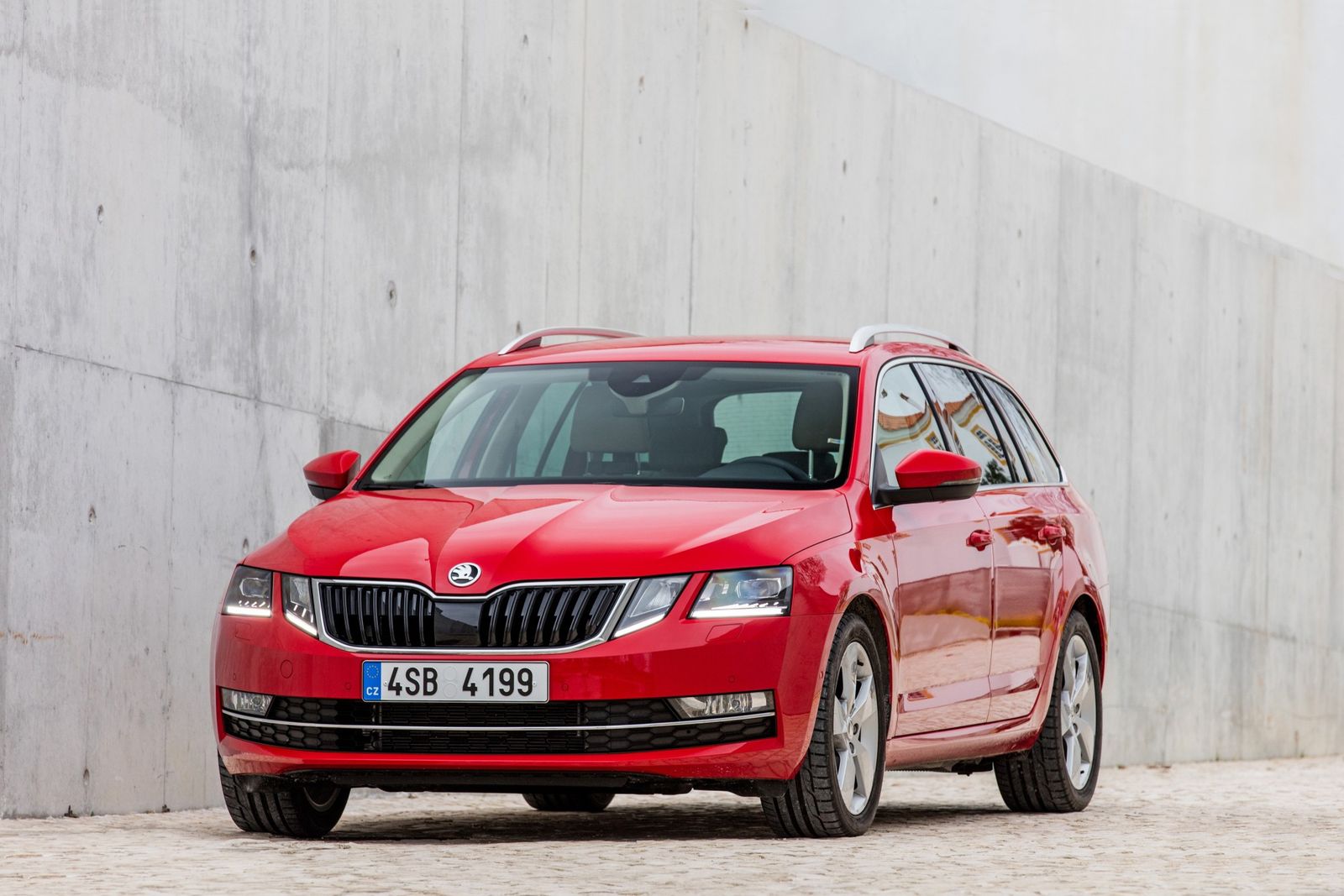 The refreshed Skoda Octavia comes with four TSI and four TDI turbocharged engines with power outputs ranging from 85 hp to 183 hp. Our first contact was with the new Skoda Octavia Combi 2.0 TDI 4×4. It was the 150 hp version, probably the most popular diesel engine in Europe for the Octavia. It's mated to a six-speed manual gearbox as standard or an optional seven-speed DSG transmission that is only available for this engine.
The engine is perfect for long haul motorway trips. It's lively, needing only nine seconds to reach 100 km/h from a standstill. The 1,968-cc engine delivers 150 hp between 3,500 and 4,000 rpm, while the torque figure is 340 Nm between 1,750 and 3,000 rpm.
---
Handling 8/10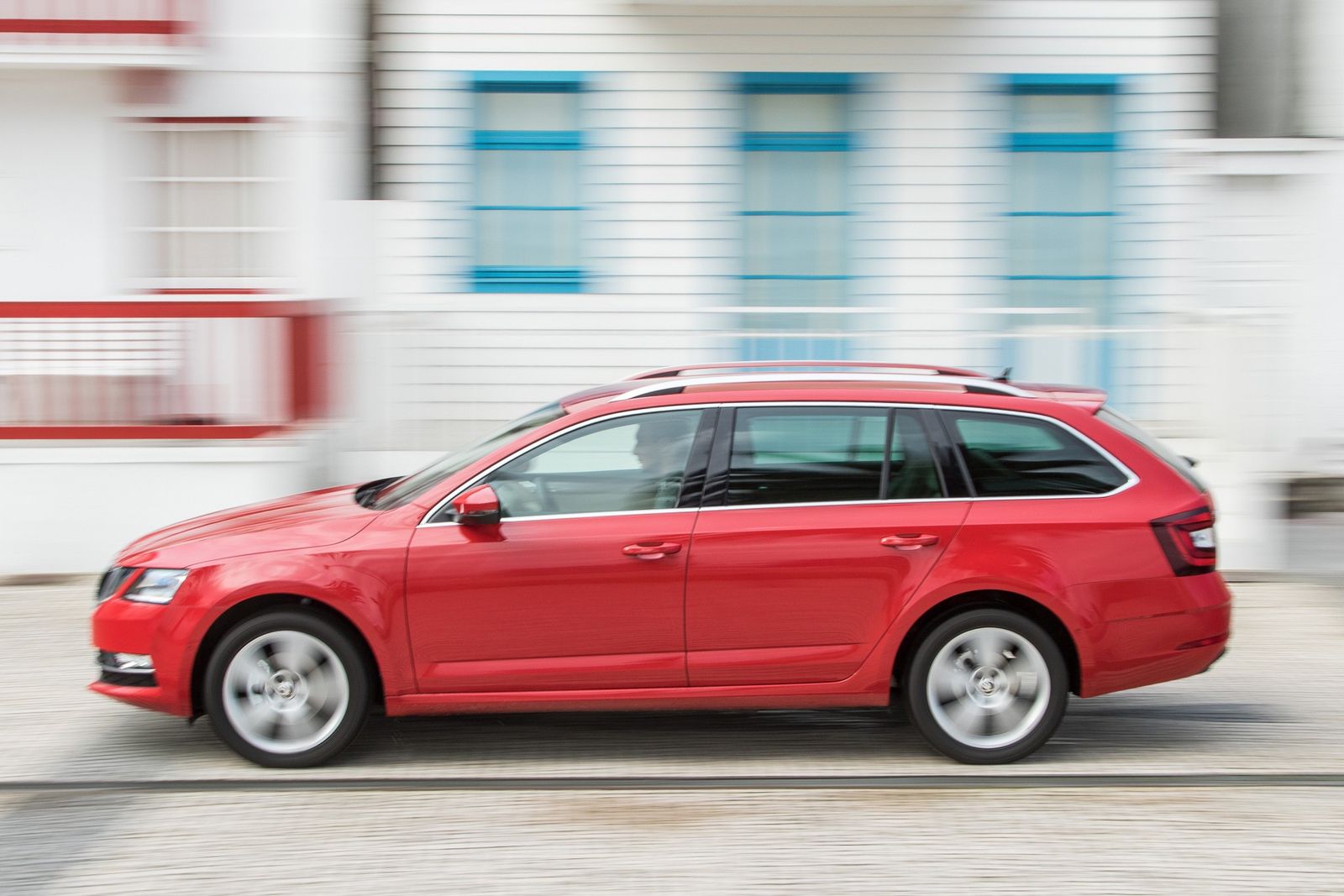 Skoda Octavia is a motorway cruiser and it's the best choice for the airport run. When the road gets twisty there are better options out there like the Ford Focus, Seat Leon or the new Opel Astra. The Octavia is tuned for comfort, so you'll have to wait for the vRS version if you need a sportier version.
The steering rack provides enough feedback to the driver, but Octavia could do more in this department.
---
Safety 9/10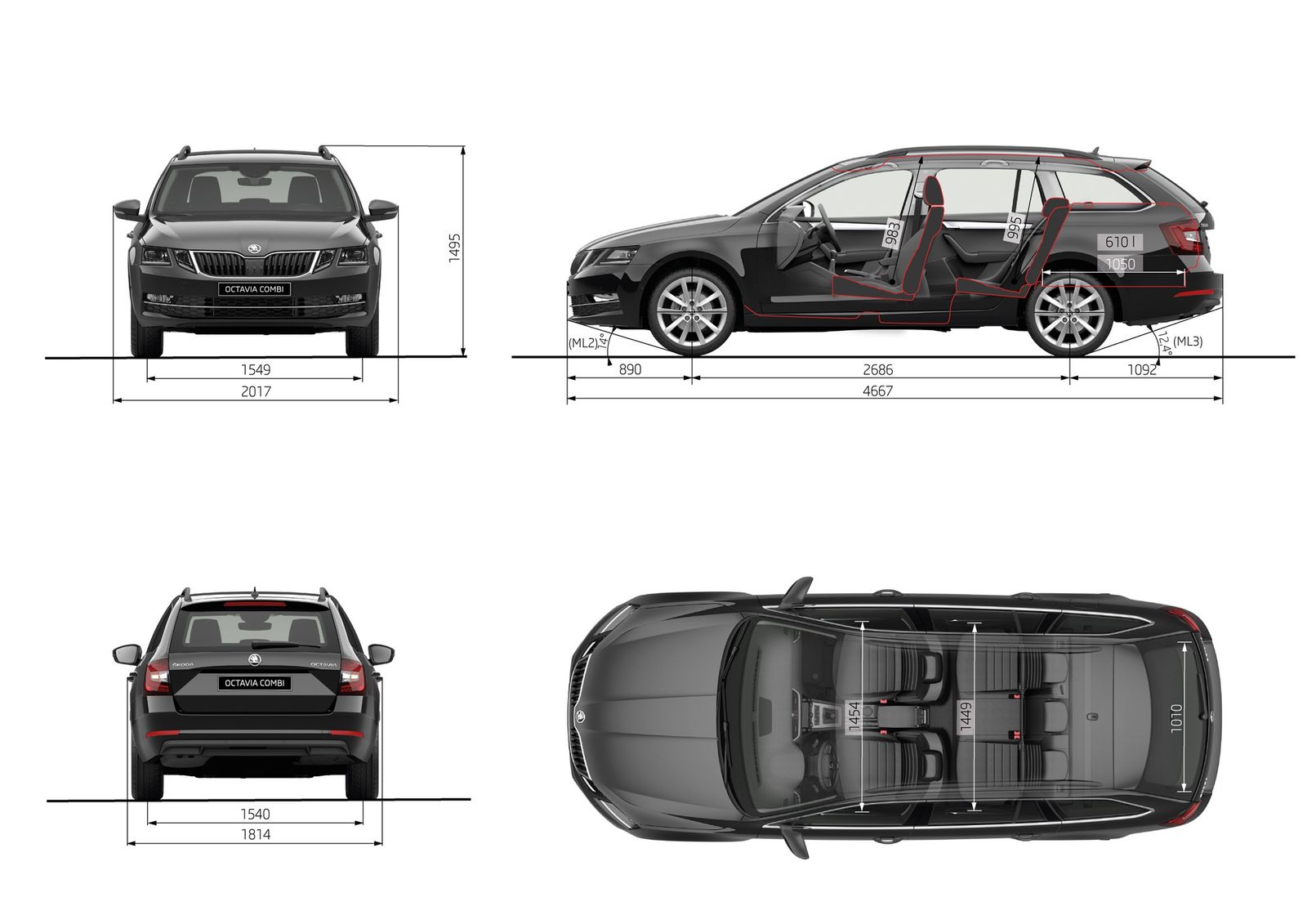 Skoda Octavia scored a maximum rating of five stars at the EuroNCAP crash test in 2013. It was the pre-facelift third-gen model, but we think this updated version will get the same result.
The Octavia is kitted with all the latest-generation active safety systems including Front Assist with Predictive Pedestrian Protection and City Emergency Brake. The system can detect an imminent crash and will warn the driver or even automatically brake if necessary.
---
INTERIOR
Comfort 10/10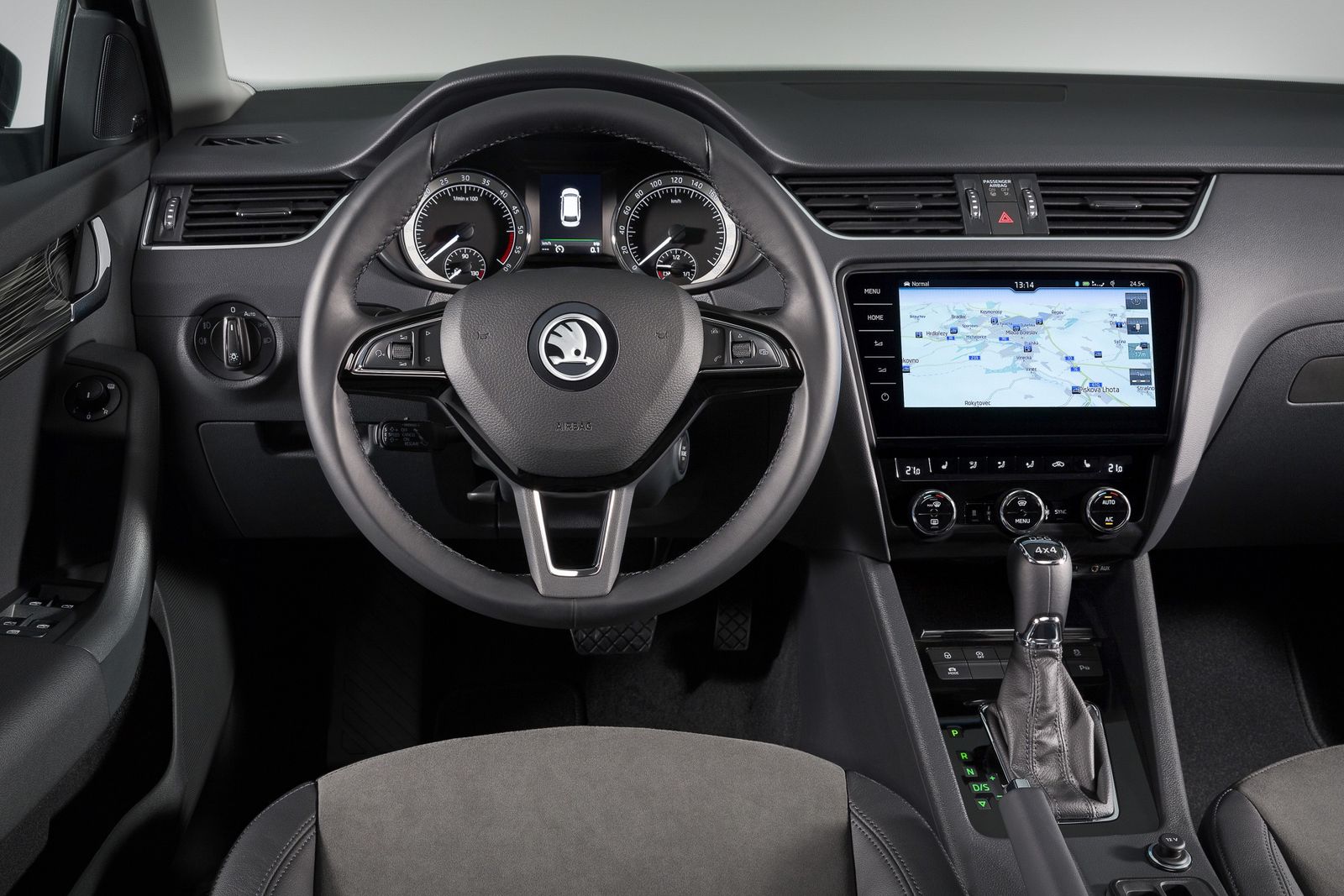 The Octavia reigns supreme for comfort and interior space. Since it's quite a long car, at almost 4.7 meters in length, legroom for rear seat passengers is abundant. Four adults and a lot of luggage can embark on a 1,000-km journey with no sweat. It's quiet too, except for a bit too much wind noise.
Beside the motorway-munching capability, you get a huge boot (610 liters for the Combi) and an overall feeling of quality.
---
Quality 8/10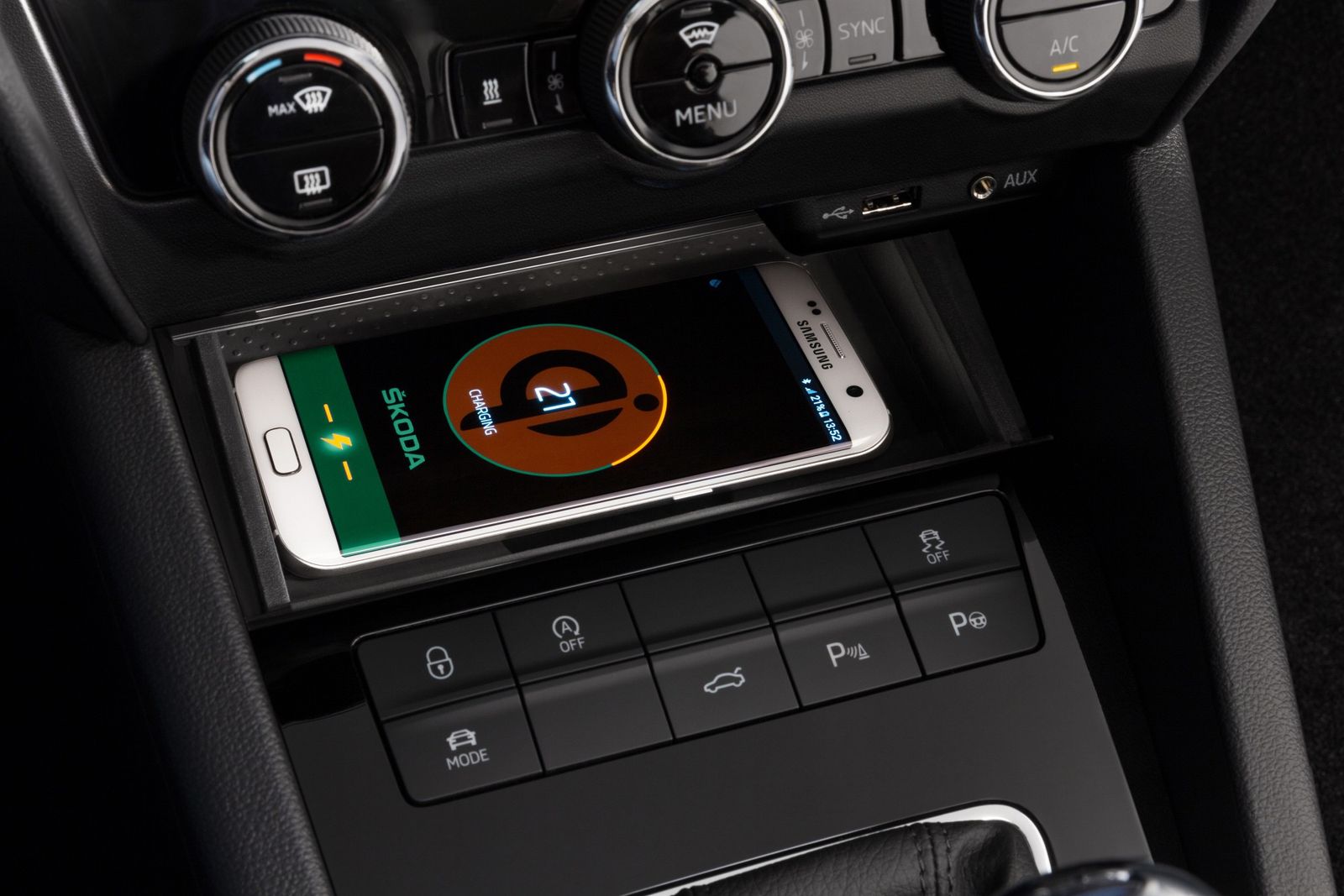 In this price range, the Skoda Octavia facelift offers excellent quality. The materials used for the interior are nice and feel durable. The level of quality isn't far behind what you can find in a Volkswagen Golf. The large dials, chunky indicator stalks, and traditional handbrake lever will satisfy almost any potential buyer.
---
Practicality 10/10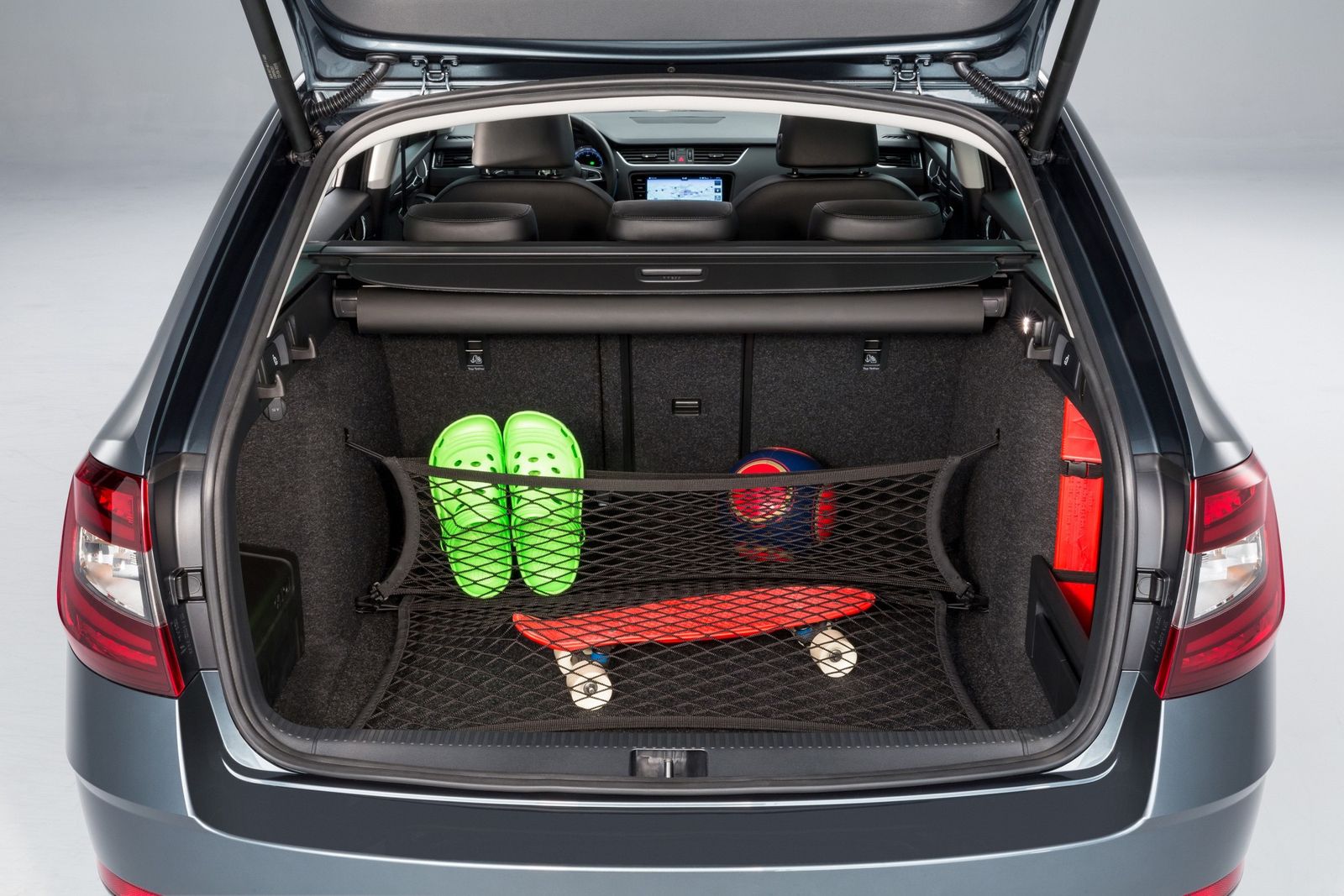 This is probably one of the most practical cars money can buy. The wheelbase of 2,680 mm allows for generous legroom and a huge cargo capacity. The Combi version has 610 liters, while the hatchback does with 590 liters. The loading capacity can be increased up to 1,740 liters and you can fit items of up to 2.92 meters in length. Also, an electrically-operated tailgate is available for the facelifted Skoda Octavia.
---
Infotainment 9/10
There are no less that four infotainment systems available for the new Octavia. The top of the range Columbus infotainment system comes with an impressive 9.2-inch touch screen and a 10-speaker Canton audio system. The capacitive touchscreen has impeccable graphics and can sense when the hand approaches the screen. There are no physical buttons and rotary dials, but the virtual buttons are responsive. The system has an LTE module that provides a Wi-Fi hotspot and you can also get the usual Apple CarPlay, Android Auto, Skoda Connect and Mirror Link to play with.
---
BUDGET
Efficiency 9/10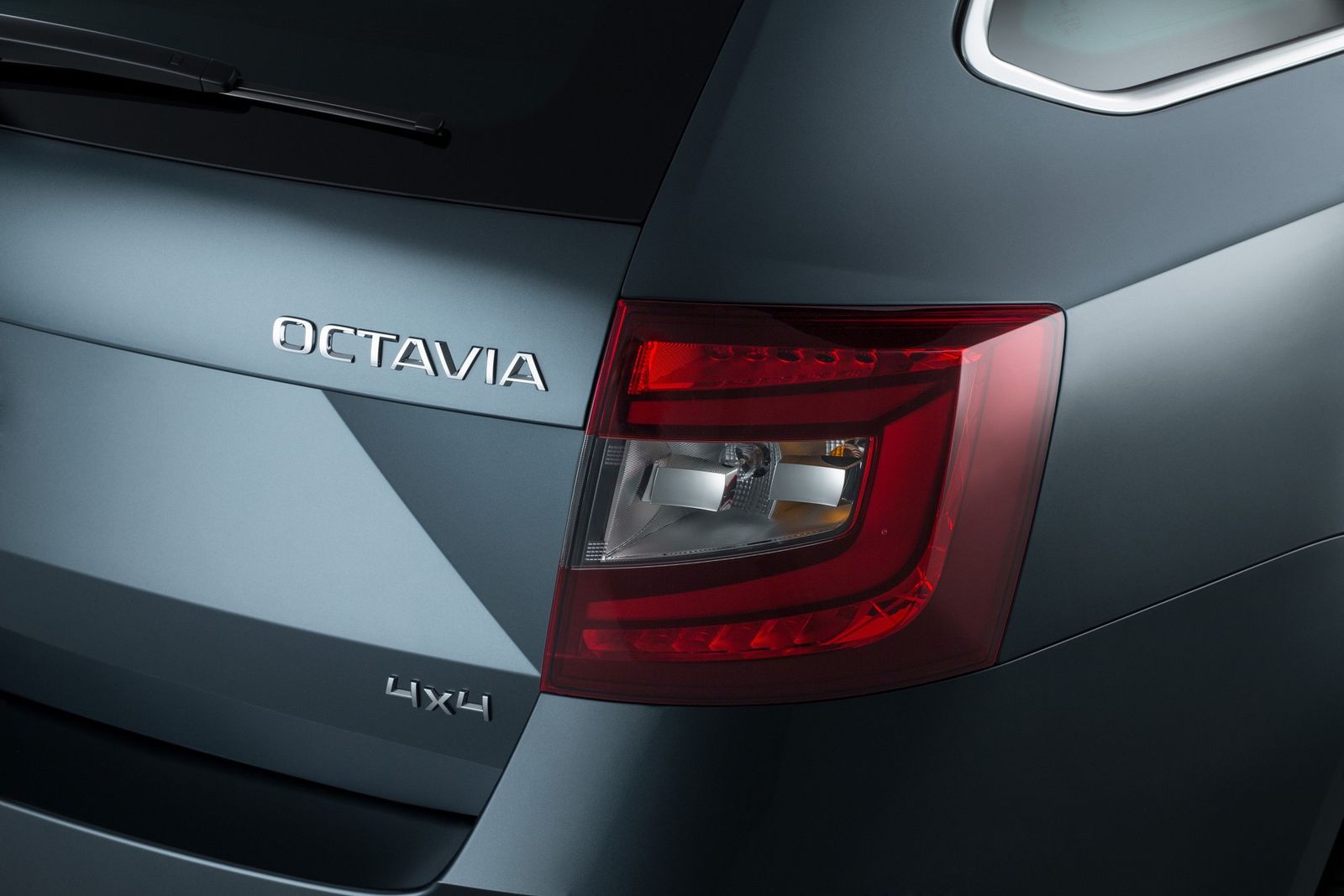 Well, the 2.0-liter TDI engine is one of the most efficient diesel engines out there. The official figures say this engine will need only 4.7 liters of fuel for every 100 kilometers. Driving the Skoda Octavia Combi on Portuguese roads we've managed a 5.3 l/100 km average. The new seven-speed DSG contributes to these excellent numbers, as it shifts the gears more efficiently than any human will ever manage.
---
Equipment 9/10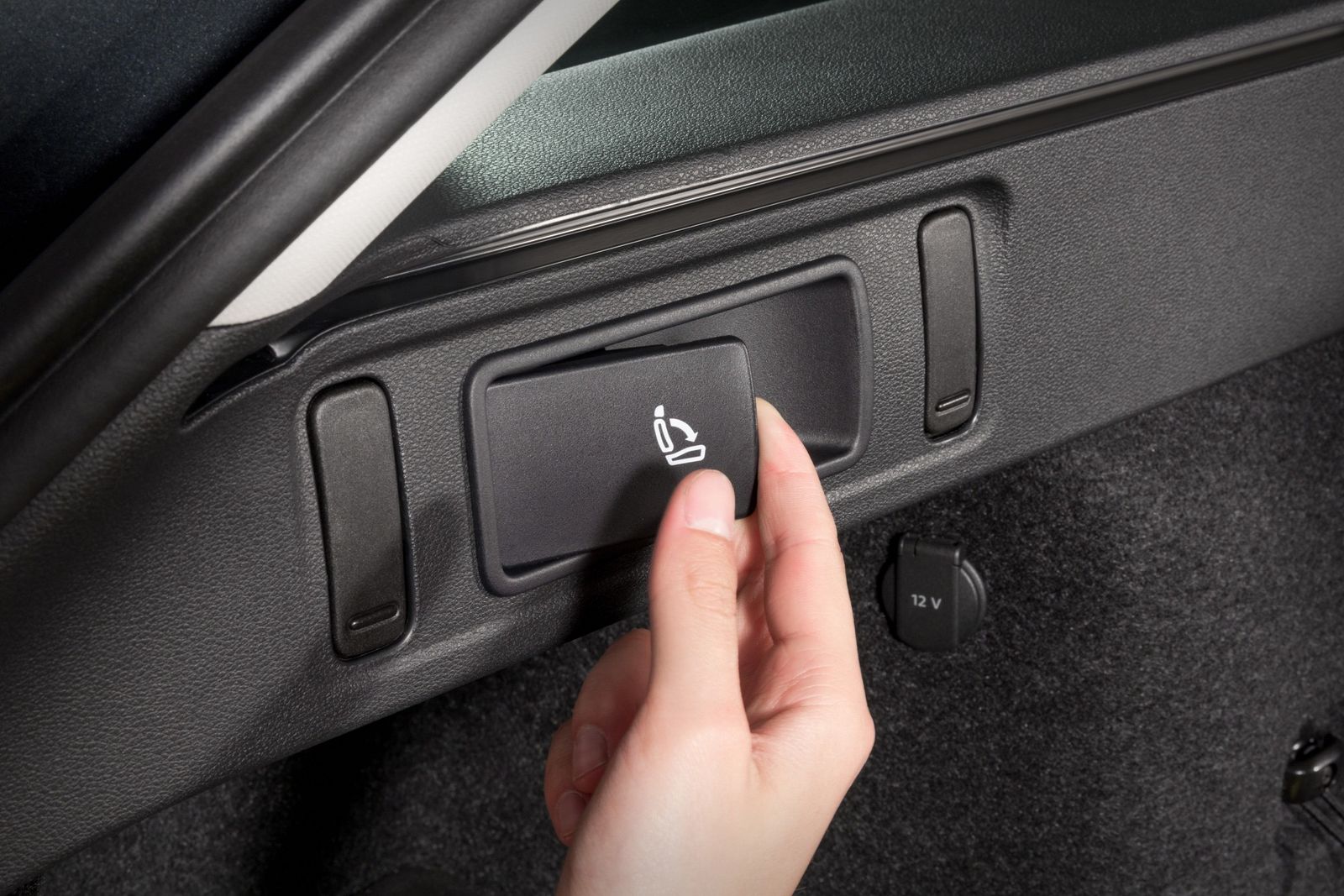 There's a lot of kit for your money, especially in the safety department. Adaptive cruise control and pedestrian protection are new features available for the facelifted Octavia. You can also add systems like trailer assist, blind spot detection and a newly-updated park assist.
Skoda prides itself with a lot of "Simply Clever" solutions: two USB ports and a 230V socket, bottle holder for single-handed opening, removable LED torch, ice scraper in the fuel filler cap, tablet holders for the rear passengers, and much more.
---
Acquisition 9/10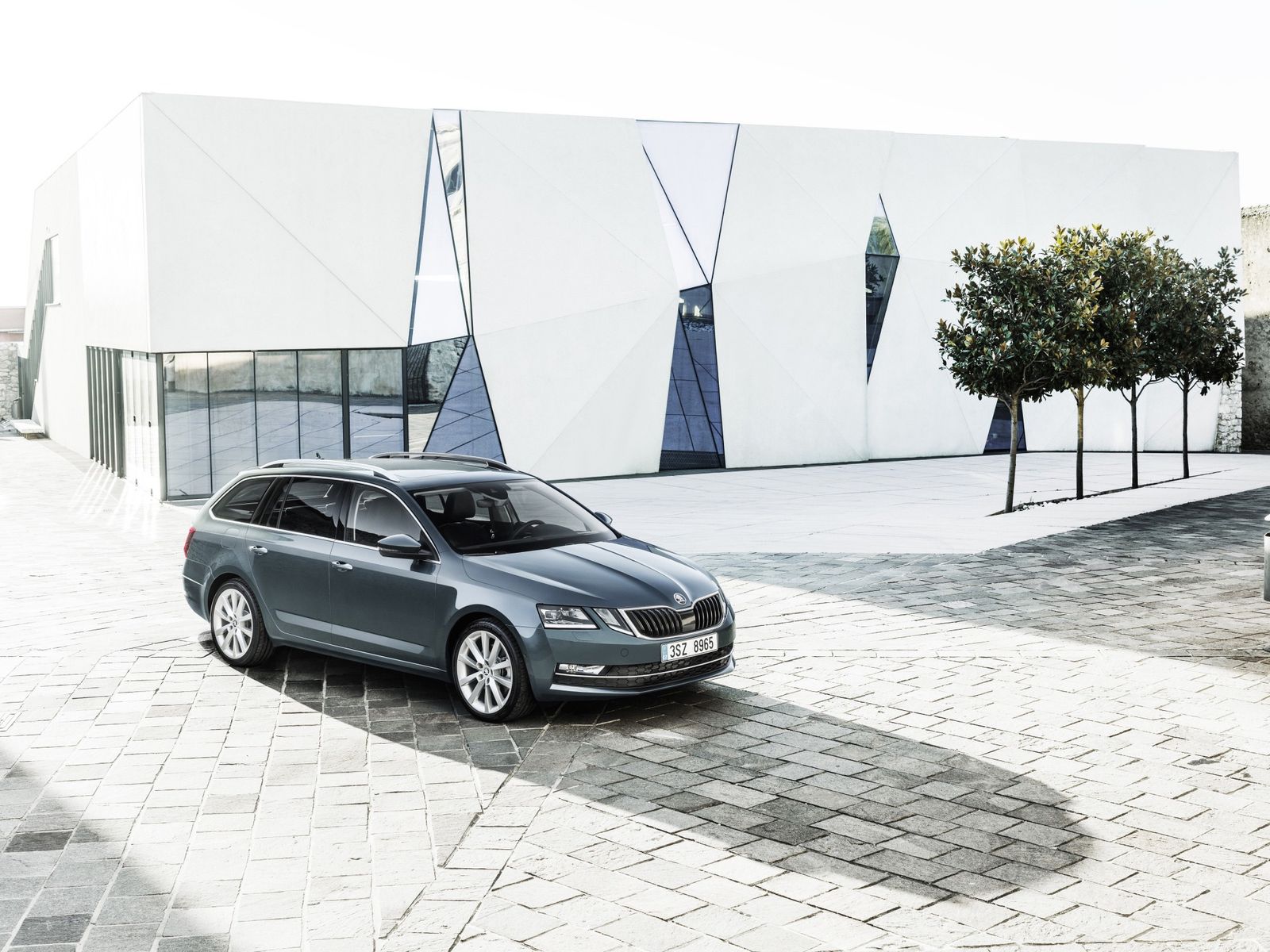 The Skoda Octavia Combi facelift 4×4 has a starting price of €18,150 in the German market. A 2.0 TDI 150 hp version will set you back between €24,590 and €33,290, depending on the selected trim level. The Octavia remains a top choice for families: it's practical, roomy, refined on the motorway, easy to drive around town, and it comes with a decent price tag.