Suzuki designers unleashed their creativity onto a mini car that feels equally at home in the city or the wild
Overall Score 80/100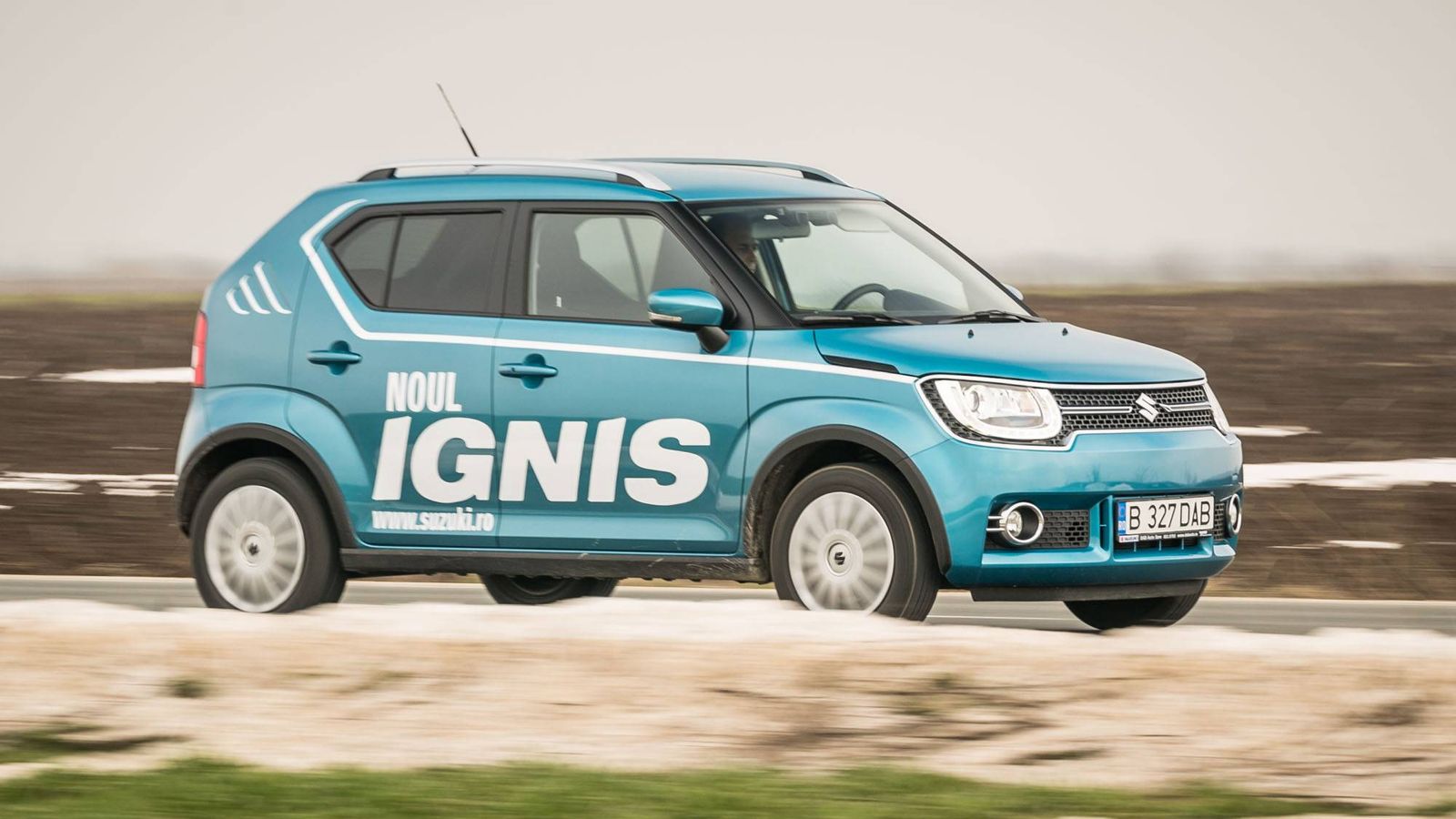 Sketching a city car has to be one of the most exciting tasks for an automotive designer right now because this class of vehicles allows for more creativity than any other market segment.
That's because city cars are bought mainly by young people (a large percentage of which are women) who want to stand out in traffic and who are most receptive to new things.
If the mini car segment is where you'll find the most creative designs in the automotive industry (besides exotic supercars, obviously), then the all-new Suzuki Ignis is without a doubt one of the most original models out there.
Launched in early 2016 in Japan and later that same year in Europe, the second-generation Ignis is a significant departure from its bland-looking predecessor. Love it or hate it, it's a vehicle you can't ignore. I for one love its funky, concept-car appearance, and I applaud Suzuki's decision to build it with minimal changes versus the iM-4 design study that preceded it.
The rear end is undoubtedly the most controversial part of the Ignis, but I think it complements the funky face and the triangular C-pillars remarkably well. By the way, the three slits on the rear pillars are a tribute to the Giugiaro-designed Suzuki Fronte Coupe from 1971.
So now that you've convinced yourself how hooked I am on the Ignis' looks, let's see what it is like to drive. The car I reviewed was an Ignis 1.2 Dualjet GLX Allgrip, which in Suzuki's marketing language designates the range-topping, all-wheel-drive model. Yes, you can have an affordable AWD mini-crossover that you can use in the city or occasionally on unpaved roads.
An interesting competitor for the Fiat Panda 4×4, especially since the Ignis has a higher ground clearance. Let's see what else plays in its favor, and what are its downsides.
---
IN BRIEF
RECOMMENDED FOR:
Sales Agents, Seniors, Young And Single
CREATED FOR:
All Terrain, Off Road, Urban Driving
HATS OFF FOR:
Modularity, Passenger Space, Safety
---
DRIVE
Powertrain 7/10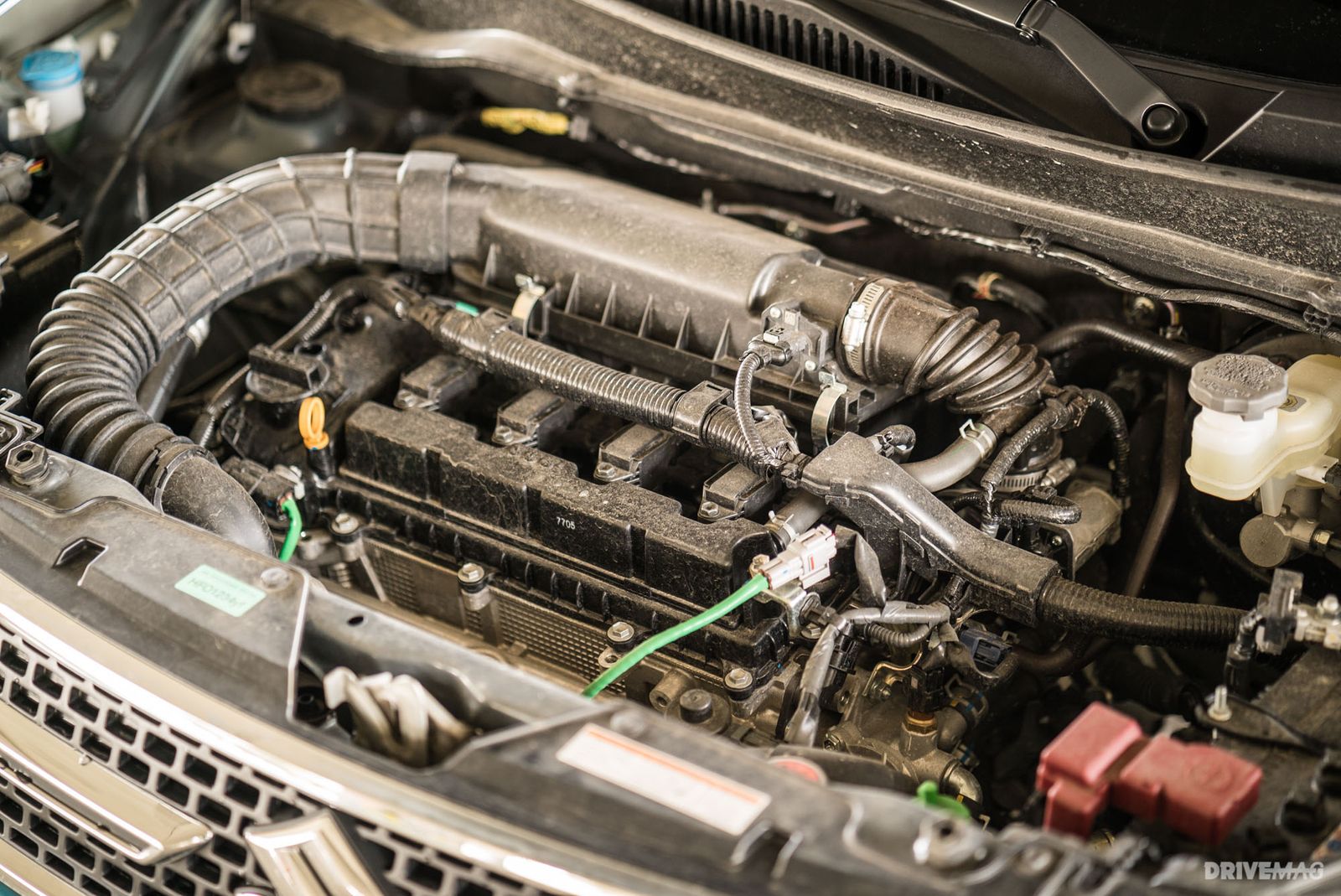 Our Ignis came with a 1.2-liter Dualjet four-cylinder gasoline engine that delivers 90 metric horsepower at 6,000 rpm and 120 Nm (89 lb-ft) of torque at 4,400 rpm. Before you laugh at those values, you should know a fully-loaded Ignis tips the scales at just 905 kg (1,995 lb) — and that's including the optional Allgrip all-wheel-drive system our car had.
Consequently, the Ignis doesn't feel slow. The claimed 0-100 km/h time is a reasonable 11.9 seconds, and top speed is 165 km/h (103 mph), making it agile enough in the city and adequate on the motorway. It goes without saying that you need to rev the naturally aspirated engine quite hard to get anything out of it, but that only adds to the charm of the Ignis. After all, aren't all automotive journalists complaining about the demise of the normally aspirated engines nowadays? You hear the engine quite a lot inside when you rev it but, unfortunately, it's not a that pleasant of a sound.
The five-speed manual transmission is precise, and its gear ratio spread is spot on, but the clutch pedal's bite point is too low, meaning you're likely to stall the engine when driving off for the first time. Thankfully, it doesn't take too long to get the hang of it.
---
Handling 8/10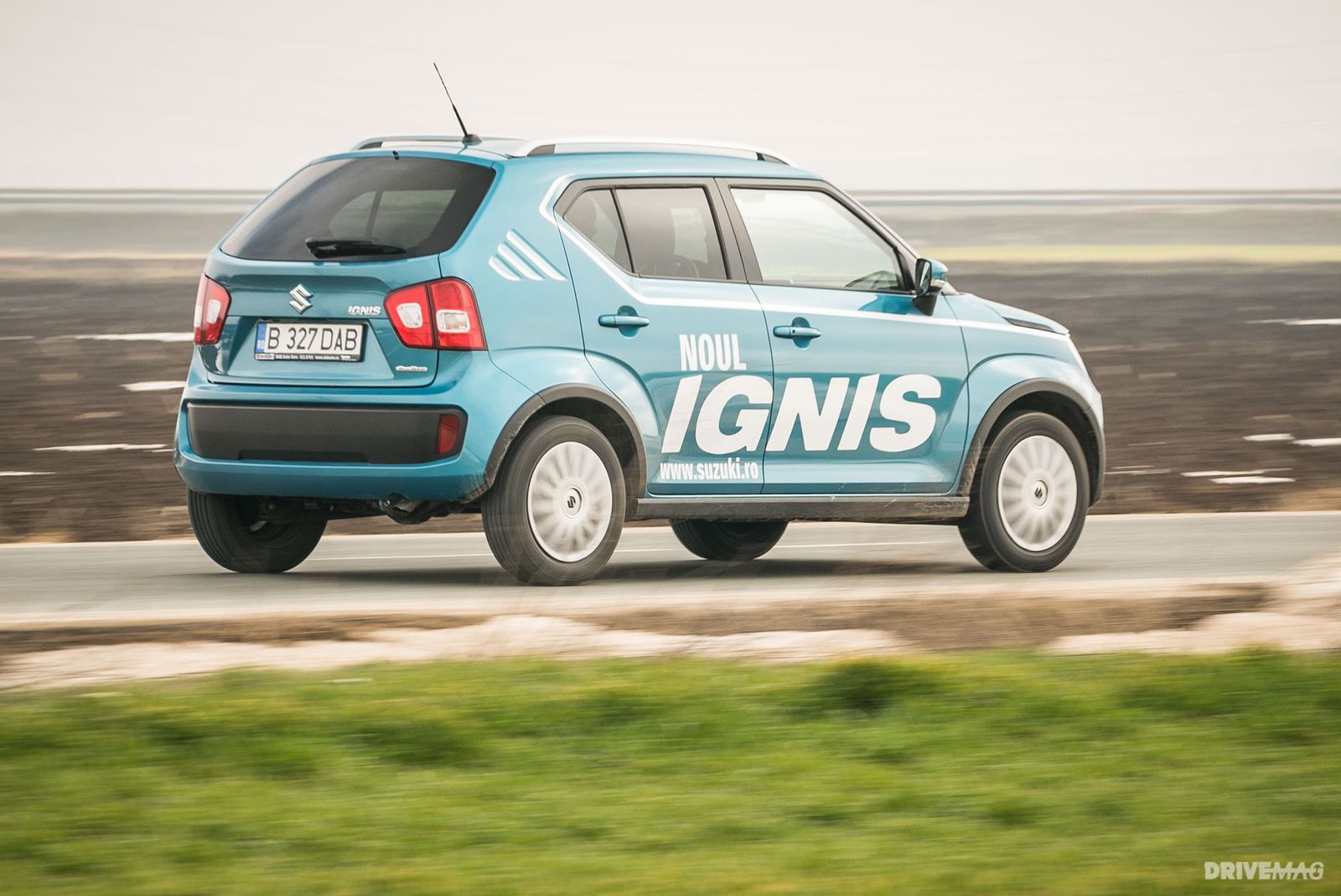 Compared to the base front-wheel-drive Ignis whose rear suspension setup consists of a torsion beam with coil spring, the Allgrip version uses a three-link rigid axle with coil spring, resulting in superior handling and comfort levels. The Ignis is quite enjoyable to drive, and that's because it feels light and nimble through turns. Sure, the relatively tall and narrow bodywork (1,595 mm and 1,690 mm, respectively), as well as the skinny tires (175/60 R16) favor body roll. However, the Ignis never leans too much in corners for its own good.
Unfortunately, the steering is one of the dumbest systems I've encountered lately. It doesn't give any feedback to the driver as to where the wheels are pointing at, and it feels over-assisted. To Suzuki's credit, the 4.7-meter turning radius makes the Ignis very easy to maneuver around town.
You can also go off the beaten track in the Ignis, thanks to the Allgrip Auto viscous coupling 4WD system that distributes torque to the rear wheels when the front wheels begin to slip. Designed for slippery roads and snowy surfaces, Allgrip Auto offers a Grip Control feature (under 30 km/h) that helps the Ignis get off to a smooth start on slippery roads covered with snow or mud. While you can't do heavy off-roading in the Ignis because of its 180-mm ground clearance and lack of low-range gearing, it will surely take you farther than you'd expect — it's even got Hill Descent Control and Hill Hold Control systems.
---
Safety 10/10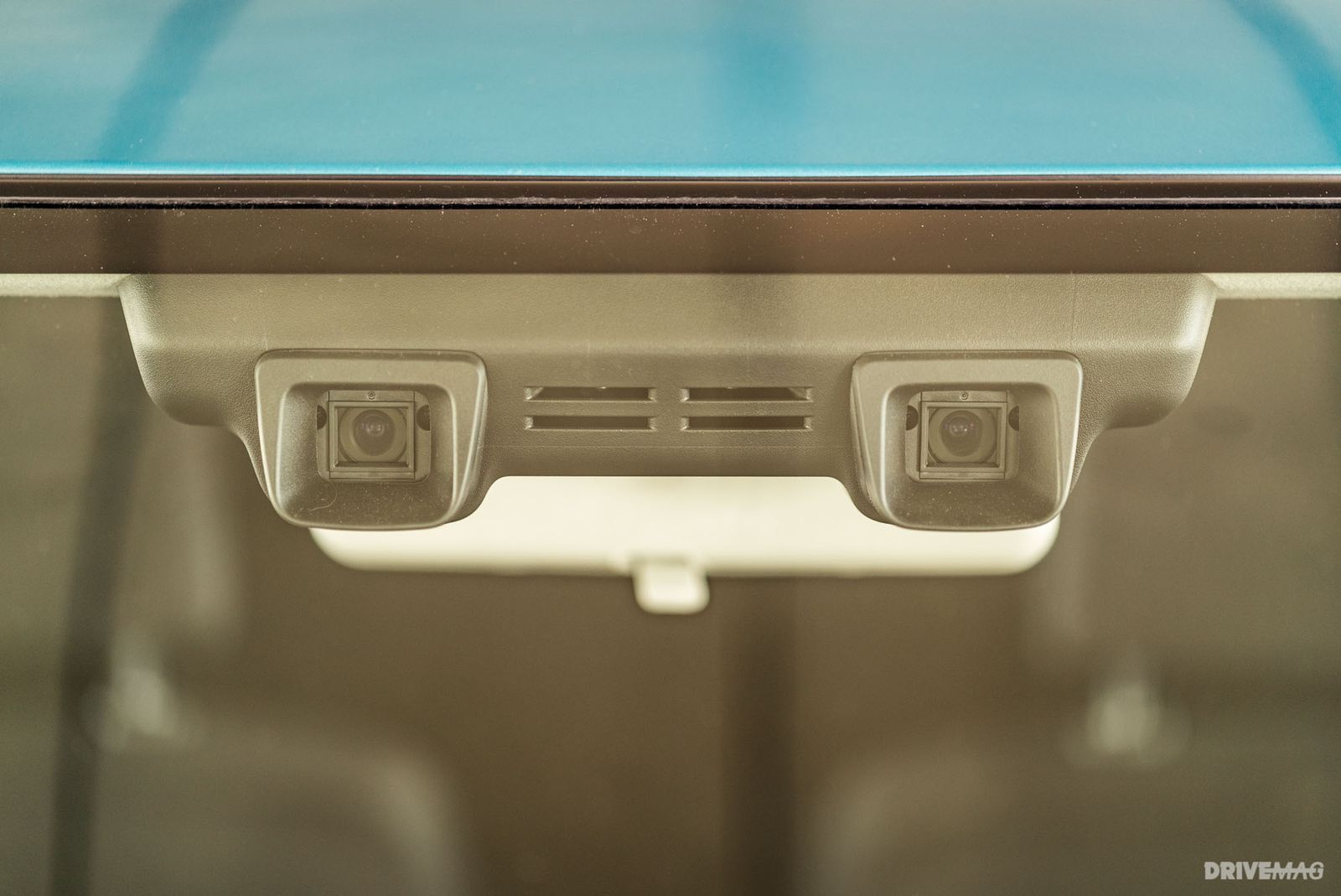 The Suzuki Ignis is one of the few cars that have two Euro NCAP ratings, and the reason for that is the organization assessed the city car both with and without the Dual Camera Brake Support (DCBS) collision-mitigating brake system that operates at speeds between 5 km/h and 120 km/h.
The standard car without the safety pack was awarded just three stars, scoring 79 percent for adult occupant protection, 79 percent for child occupant protection, 67 percent for pedestrian protection, and 25 percent for safety assist systems.
The DCBS system, which includes auto emergency braking (when it detects cars and pedestrians in its path), lane departure warning, and vehicle swaying warning, made a big difference. As a result, Euro NCAP bumped the Ignis' overall rating to five stars, with the city car deemed to offer 87 percent adult occupant protection, 79 percent child occupant protection, 77 percent pedestrian protection, and 60 percent safety assist systems.
---
INTERIOR
Comfort 6/10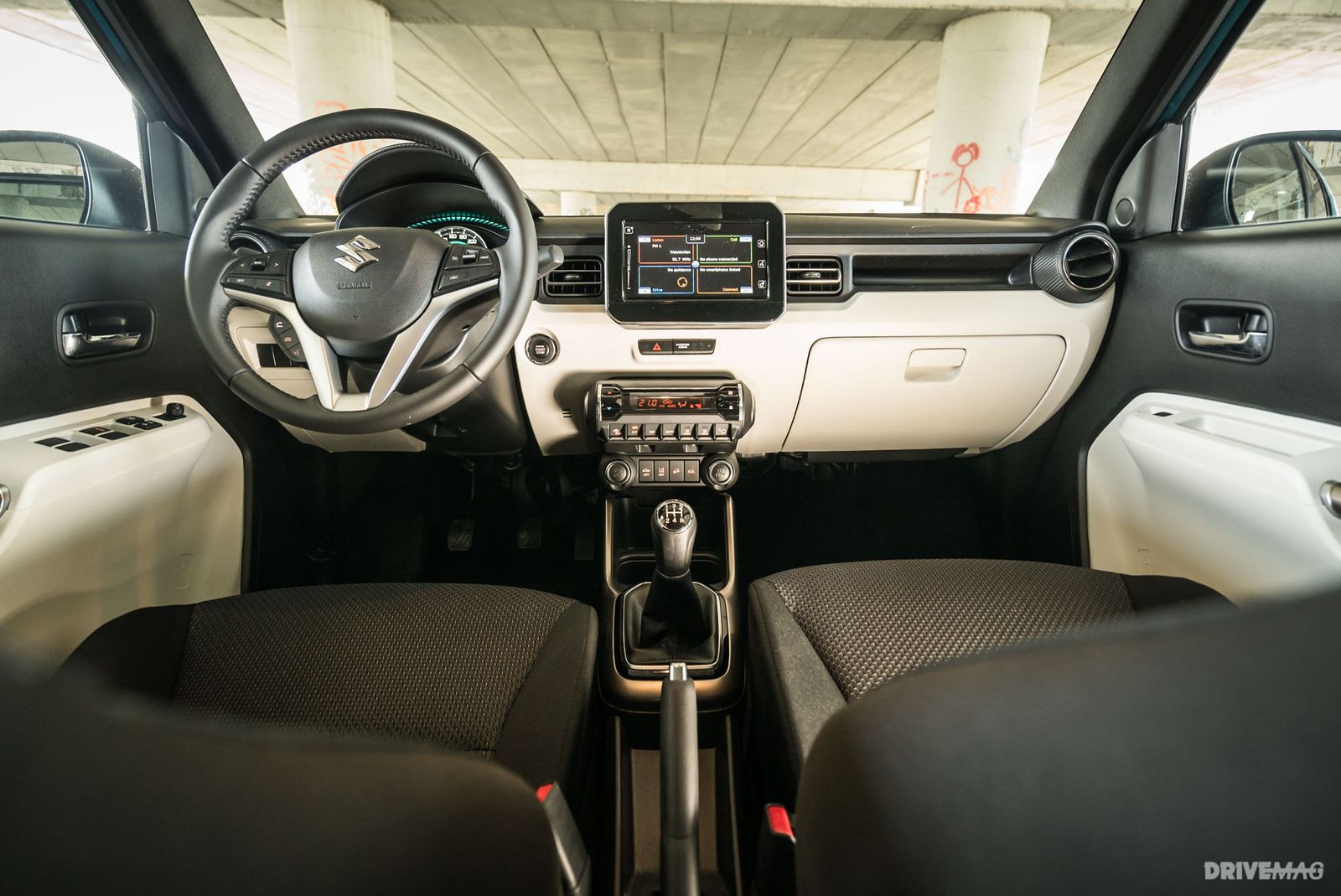 The Suzuki Ignis' suspension setup is a bit stiff for some tastes, and you realize that when driving on poor quality surfaces. Ride quality is a bit rough, and the suspension protests by making quite a lot of noise when going over potholes.
There's a bit too much wind noise in the cabin at motorway speeds, and some tire noise as well. I guess one way Suzuki managed to keep the Ignis' curb weight under one tonne was to save some money on insulating material.
The driving position is okay, but comfort is somewhat affected by the fact that you can only adjust the steering wheel column's vertical axis. The seats are comfortable and soft but do not provide much lumbar support. As for the controls, they are ergonomically laid out, but there are some annoying inconsistencies. For example, the driver's power window has a one-touch function only when it goes down, and the doors can't be programmed to lock automatically as the car gets going. Furthermore, if you lock the doors manually, you can't open them by grabbing the handle — you need to press the unlock button first!
---
Quality 6/10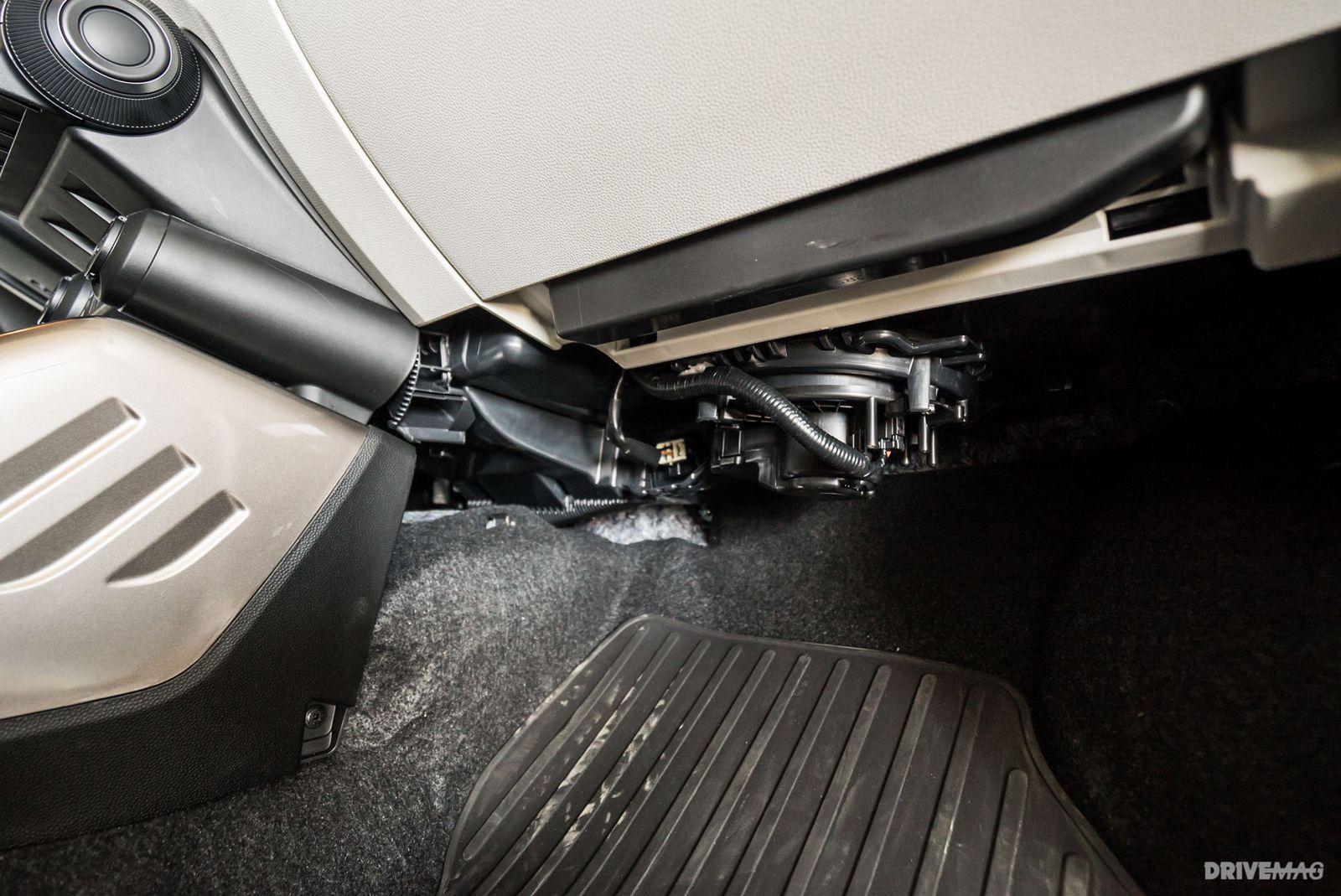 The Ignis' interior is full of hard, scratchy plastics, and that's not surprising on an affordable city car. However, Suzuki designers cleverly gave the cabin a two-tone look and colored accents that take your eyes away from the quality of plastics. The leather covering the steering wheel and the seats' soft fabric are about the only materials that feel nice to touch.
Build quality is adequate, even though details like the exposed cables and hardware in the front passenger's footwell don't make justice to the "Made in Japan" label. Fortunately, you don't hear any rattles as you drive over poor quality roads, and that's an accurate indicator the Ignis is well screwed together. The dashboard has a clean and fresh look, and the three slits from the C-pillars echoed on each side of the center console are a neat touch.
---
Practicality 8/10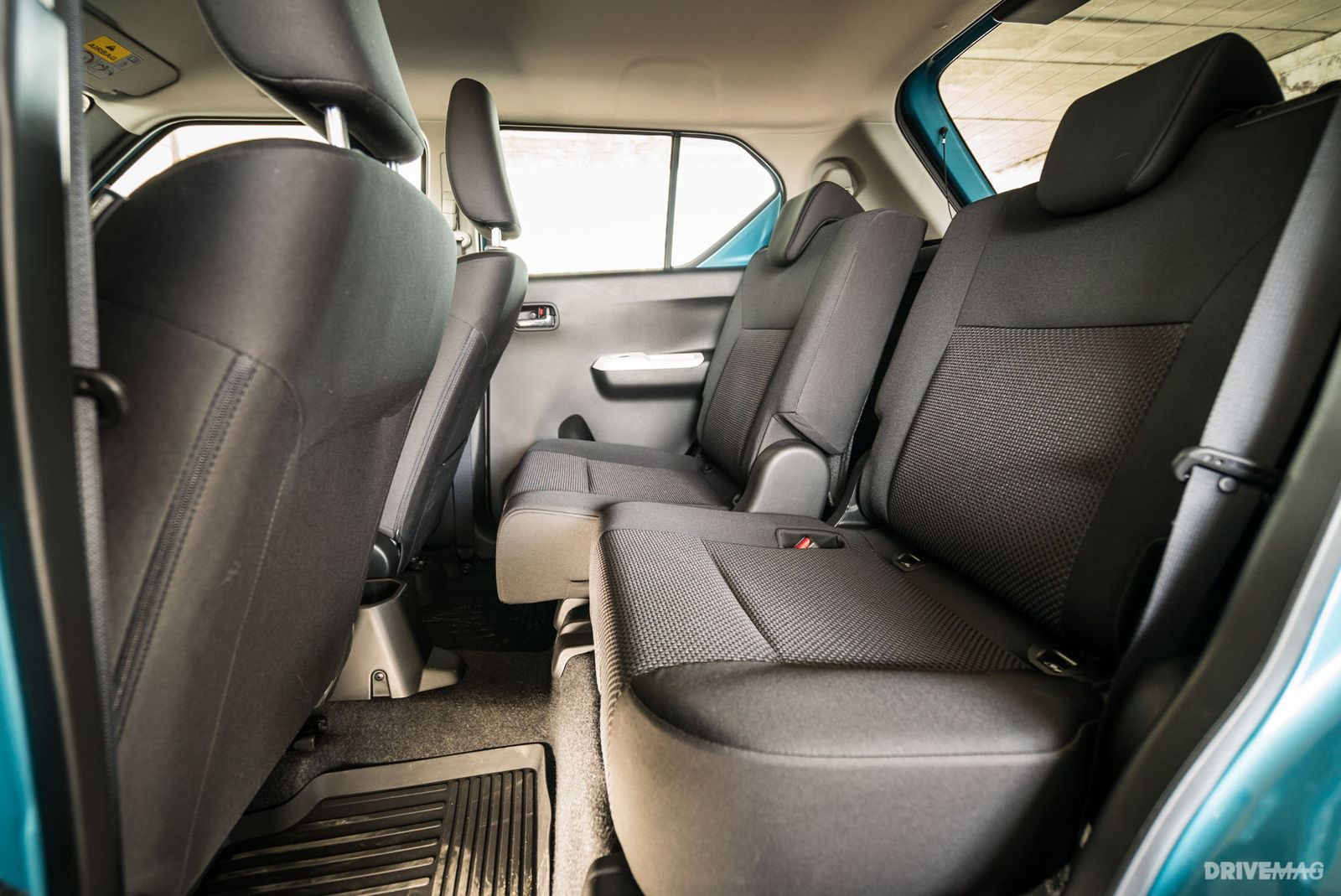 The Ignis is surprisingly roomy for a car of this size, thanks to its tall cabin and intelligent packaging solutions. Our tester featured the optional sliding and reclining rear seat, making it easy for six-foot tall (1.83-meter) adults (and even slightly taller) to find a comfortable position without their heads touching the roof. However, as with any city car, the rear bench seat is unquestionably a two-passenger affair.
The bench seat can be moved forward and aft up to 165 mm, maximizing either legroom or cargo volume. Storage spaces are decent: passengers get big door bins, two cupholders on the center tunnel, and a split glovebox. As for cargo capacity, the 4WD Ignis has a maximum boot volume of just 204 liters, compared to the 2WD model's 267 liters. However, when the 50:50-split folding rear seats are not used, cargo volume can increase to a remarkable 1,100 liters.
---
Infotainment 8/10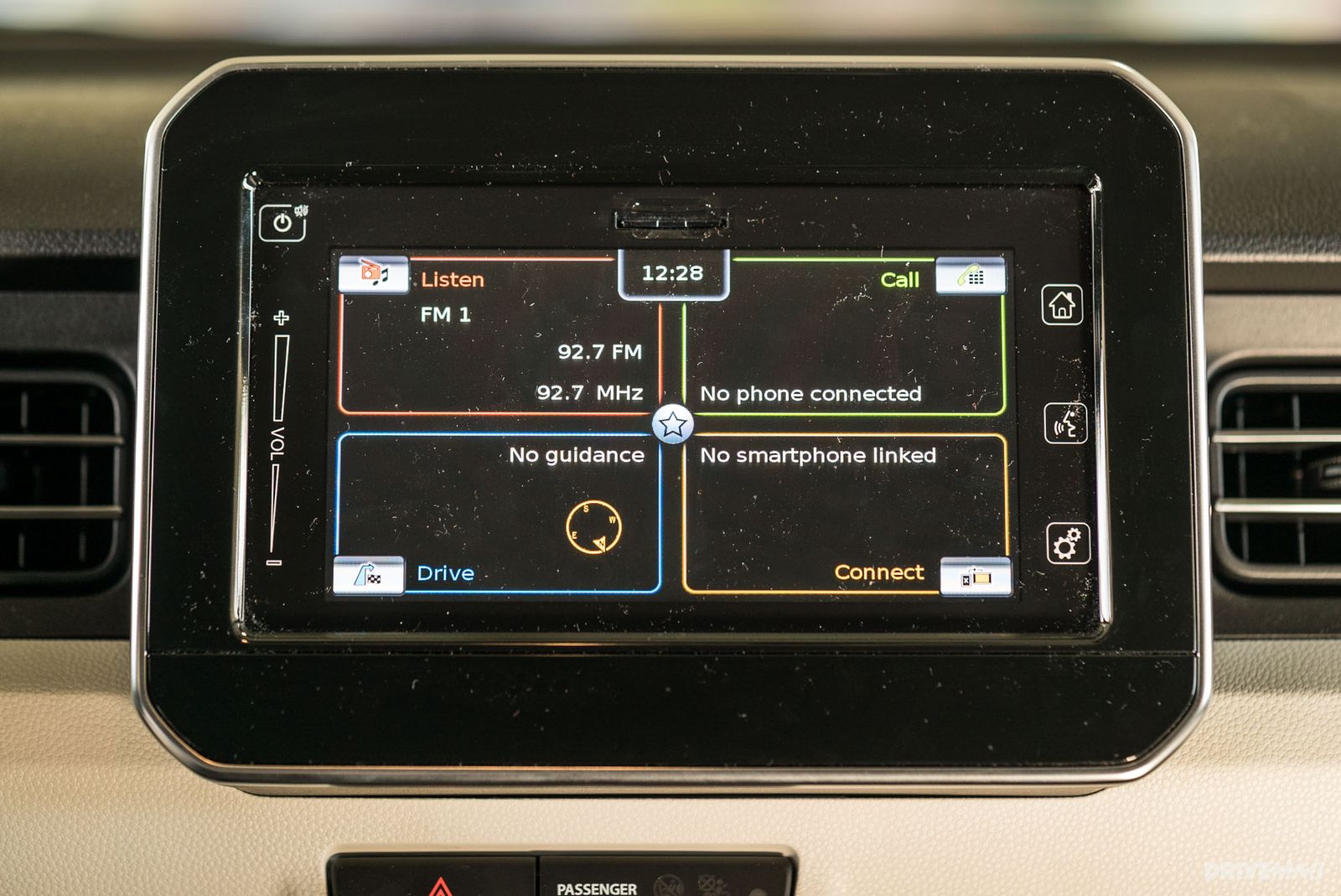 The infotainment system, developed in-house by Suzuki, is basic but it gets the job done. It uses a 7-inch touchscreen display that features four main areas on the home screen: audio, phone, navigation, and Apple CarPlay/Android Auto. The menus are logical, and the virtual buttons are hard to miss due to their size. That's likely because there are no physical buttons or secondary controllers — all the action is on the touchscreen. Of course, you could also try issuing voice commands if you wanted to get frustrated.
The inbuilt navigation is easy to use thanks to the simple menu layout, but running Google Maps on Android Auto is a much more pleasant experience — and you get live traffic updates as a bonus. Connectivity-wise, pairing your smartphone via Bluetooth is straightforward, as is hooking up Apple CarPlay or Android Auto. Overall, the interface is far from being the most attractive graphics-wise, but it is highly functional and uncomplicated to operate.
---
BUDGET
Efficiency 9/10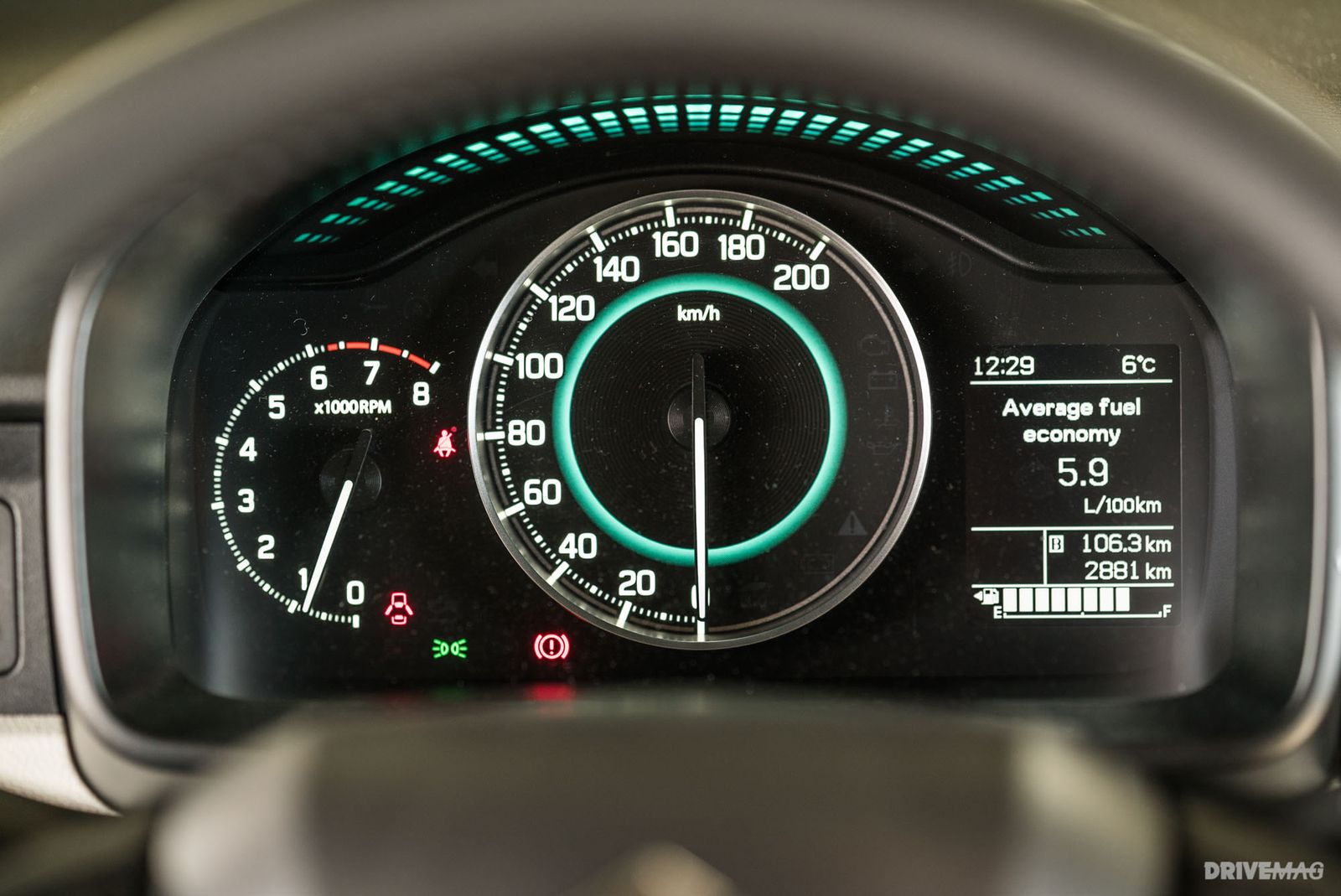 It's not every day that you come across a car that gets so close to the manufacturer's fuel economy figures, but the Ignis does just that. Suzuki claims the 1.2 Dualjet Allgrip model averages 5 liters/100 km, and during our time with the car, the trip computer displayed a combined fuel economy of 5.9 liters/100 km — despite the fact that city driving made up around half of the total distance we covered.
Fuel efficiency could have been even better if Suzuki fitted the car with a start-stop system, but our tester lacked that. If you want a more frugal Ignis, you'll have to go for the SHVS mild hybrid powertrain that pairs the same 1.2-liter engine with an Integrated Starter Generator (ISG), a lithium-ion battery, and a standard start-stop system. The good thing is you can have it with all-wheel-drive too.
---
Equipment 9/10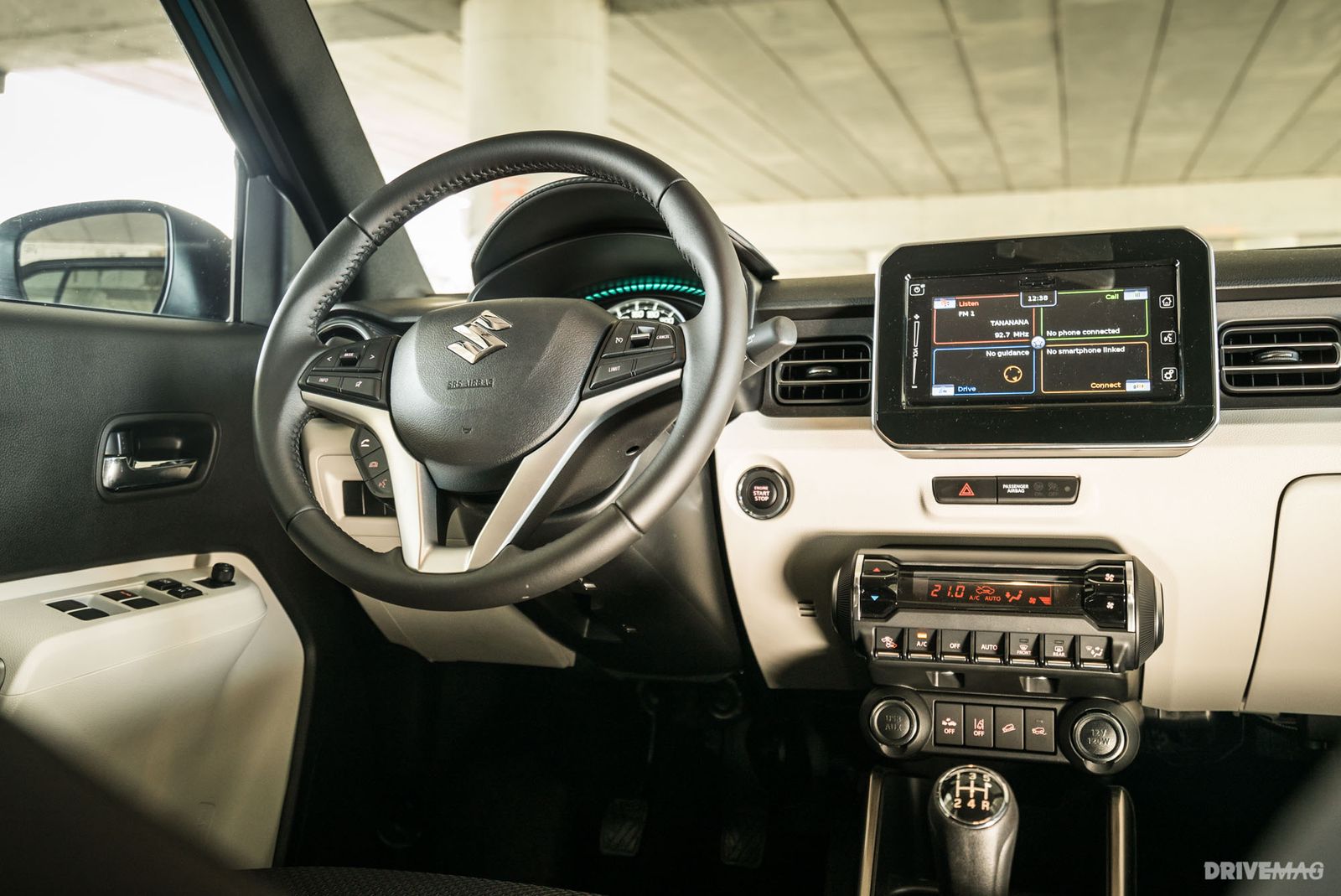 Japanese automakers like to keep things simple and not intimidate buyers with never-ending lists of optional extras. Suzuki makes no exception — the only option on our range-topping GLX model (trim level names vary depending on the market) was the metallic paint. Everything else came standard, and there was a lot of it.
Besides what I've already mentioned, equipment highlights include LED headlights and taillights, power-adjustable and heated side mirrors, power windows, heated front seats, automatic air conditioning, cruise control with speed limiter, multifunction steering wheel, keyless entry and start, a rearview camera, and 16-inch alloys. Nevertheless, at the time of our test, the car was shod with steelies and winter tires.
---
Acquisition 9/10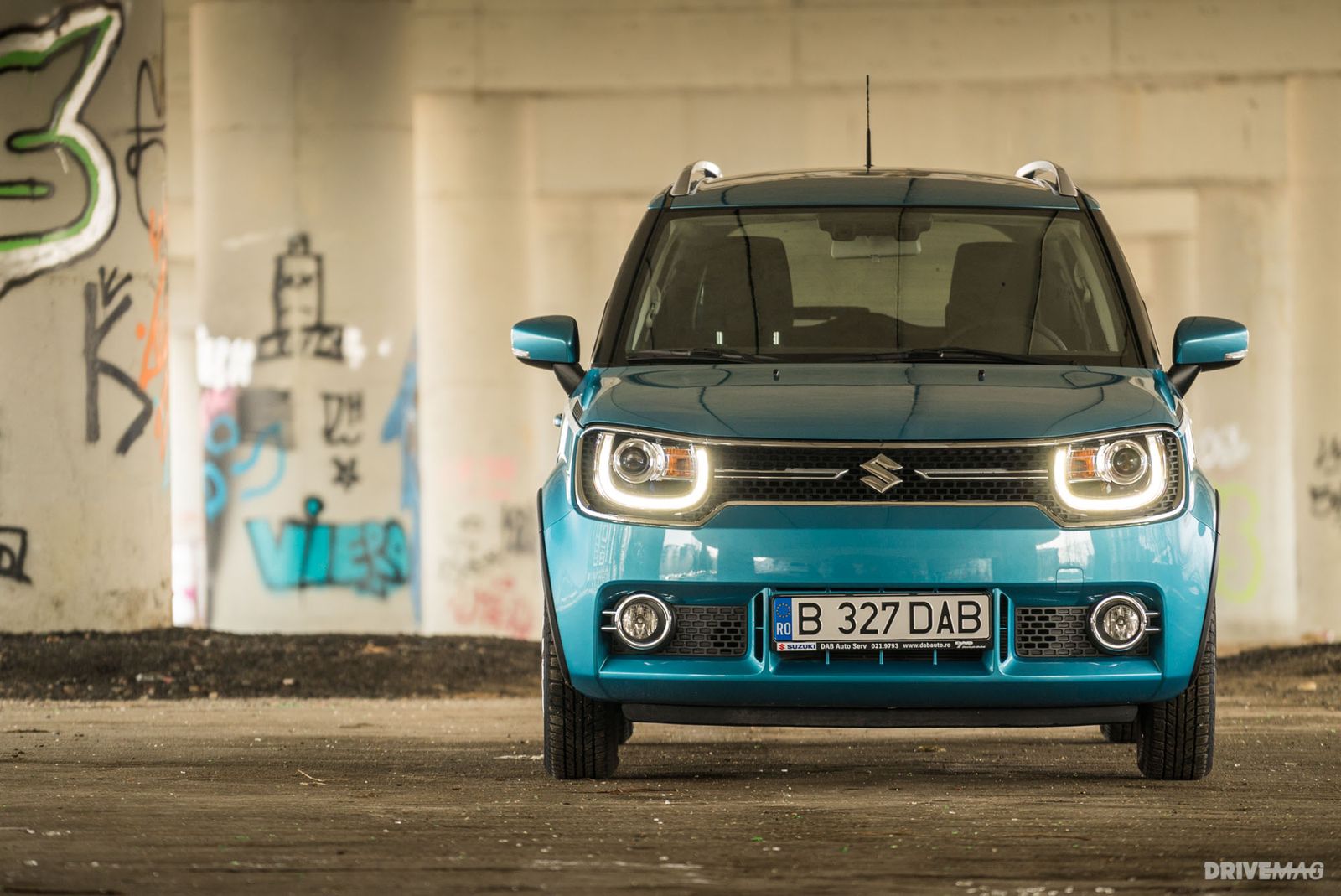 If you're in the market for a city car with all-wheel drive, chances are you'll have to choose between the Ignis and Fiat Panda. If you ask us, the Ignis certainly wins this duel because it's a newer car (the current Panda has been around since 2011), it looks better, and it offers more features — including the essential safety pack and the efficiency-boosting mild-hybrid powertrain (not to mention the famed Japanese reliability).
A base front-wheel-drive Suzuki Ignis starts from €12,740 in Germany, while the cheapest Allgrip model can be had from €16,190 (both prices including VAT). You can buy it for even less in other markets. For example, our fully-loaded Romanian-spec tester carried a price of €14,200, including VAT. A sweet deal if ever there was one.