The regular i3 but with some sporty BMW magic dust sprinkled on top
Overall Score 82/100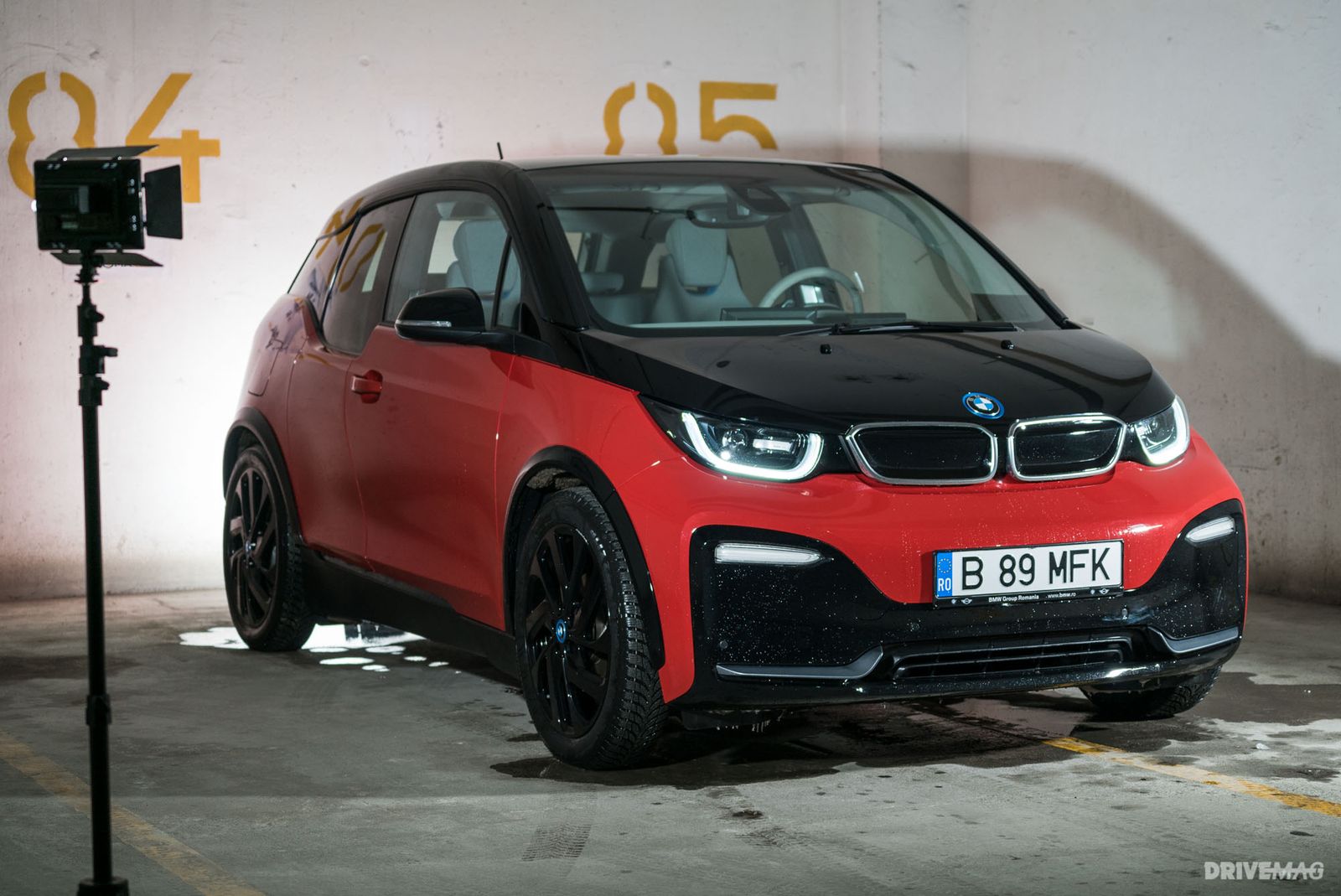 There are those who fear the onset of the electric age of propulsion in the automotive segment, thinking it's going to spell the end of fun behind the wheel. They argue that without the whir and hum of an internal combustion engine, cars will devolve to mere mobility pods designed to take you from point to point.
To a certain degree that is inevitable, but if mobility pods of the future are as much fun as the BMW i3S, then bring the future on!
It's BMW's idea of a sportier i3 (hence the S) and it promises that extra dose of speed, handling and sporty looks over the regular model. And they actually put some effort into distinguishing it from the base i3, so much so that the S even has a wider track (and obligatory fender flares).
Looks-wise, the main thing you spot to differentiate it from lesser i3 is the stance which is accentuated by the black-finished flares, which on our red tester really stood out (in a good way) – the i3 always looked a bit tall and ungainly (even though the driving experience far exceeded what you'd have expected laying eyes on it for the first time) so this emphasis on width is quite welcome.
Inside, though, BMW made no effort to distinguish the i3S from the normal i3, which is not the best thing it could have done here as there's nothing really sporty about the i3's interior to begin with. In fact, the way our tester was specced inside was far less inspired than the regular i3 we tested a while back – that had lovely eucalyptus wood trim on the dash where our i3s had truly ghastly plastic. Just be aware that trim choices have a huge impact on its inside ambiance, and the wood really helped lift the entire interior.
The i3 gets a bit of extra go (although not much) and with the sharper handling and wider stance, you really can derive enjoyment from driving it quickly. However, you can only really try to do that in warmer months, because we had it during a snow storm when temperatures fell way below freezing and this had a dramatic effect on the range…
---
DRIVE
Powertrain 9/10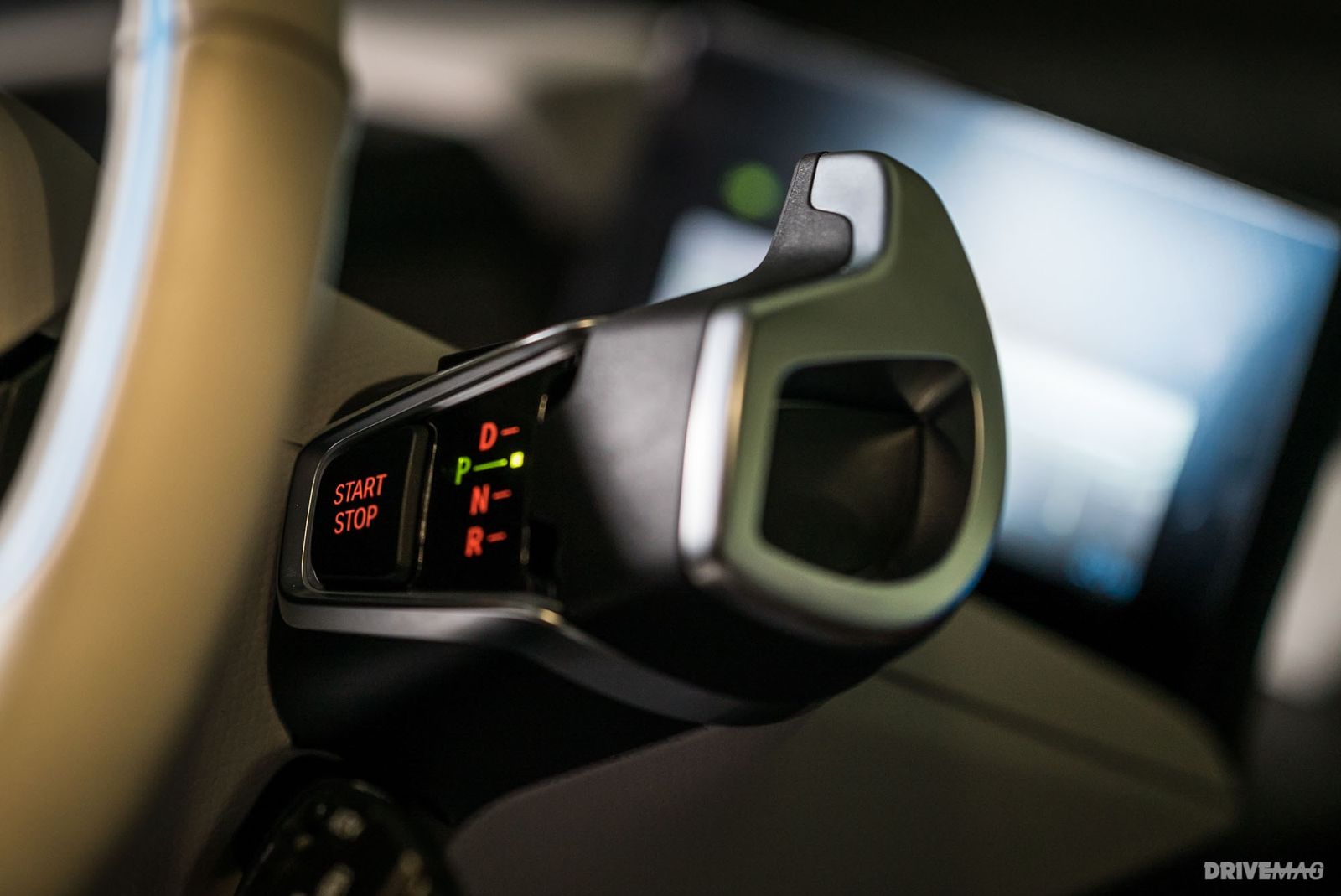 The regular i3's electric motor makes 168 hp which has been bumped to 181 hp for the i3S. Torque is also up from 250 Nm to 270 Nm and this drops the sprint time to 100 km/h from 7.2 to 6.9 seconds.
Having driven both, I can say that you can feel the extra shove, although it's not immediately obviously quicker. During my drive of the car most roads were either covered with snow or iced up, so I had limited opportunity to open the taps.
It's still just as pleasant as serene as any i3 (or any good EV for that matter) and it still feels like a vehicle geared more towards economy than actual sportiness.
---
Handling 8/10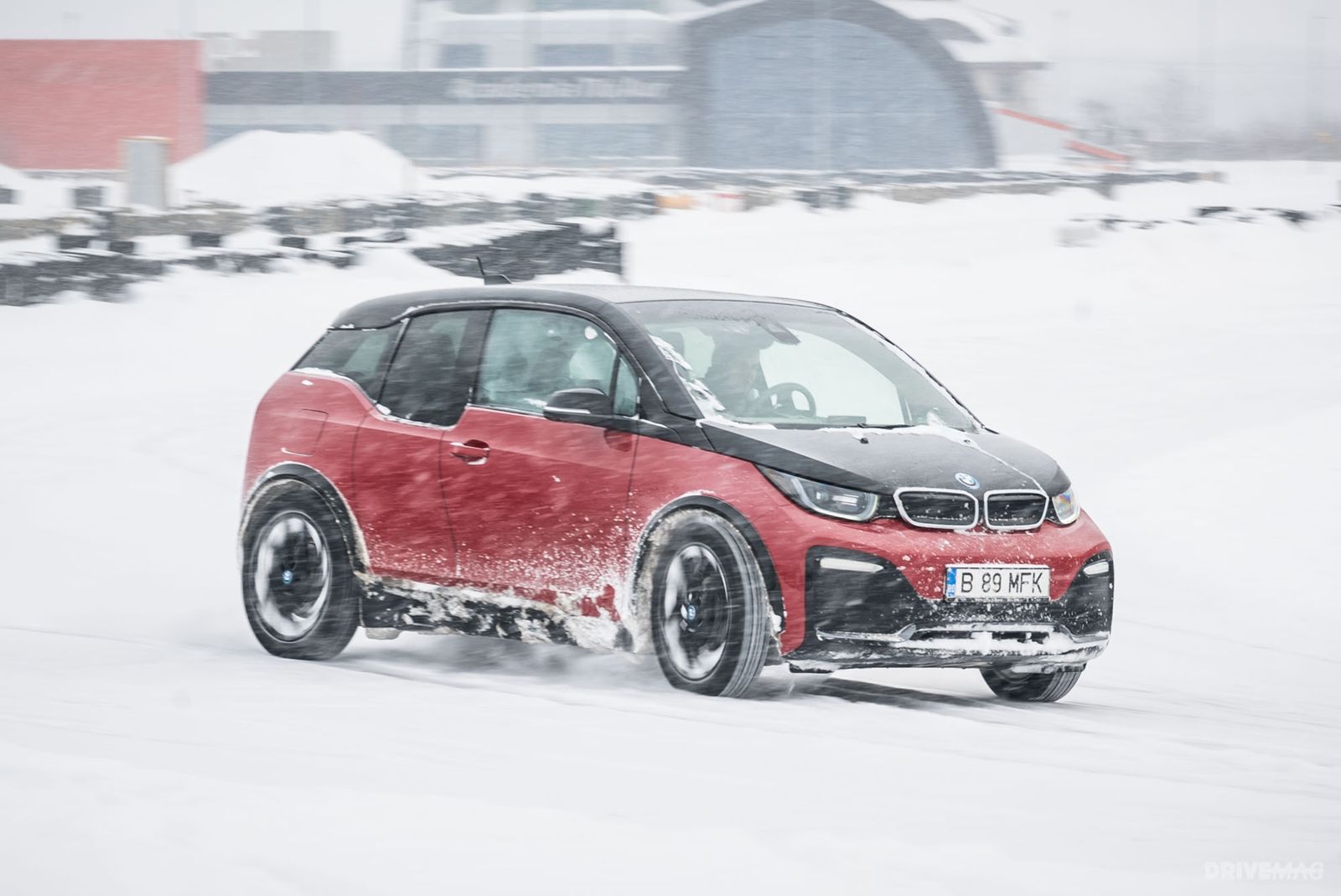 The i3s is definitely more stiffly sprung than the regular i3 and with the wider track you are tempted to throw it into corners vigorously. Body roll is minimal in the i3s and when the road is dry, grip is surprisingly plentiful – keep in mind it rides on 155-section tires all around…
Steering feel is nonexistent, though, and there is a certain disconnect felt through the steering – sure, it's quick and direct, but you literally have no idea when the limit of grip approaches; it just lets go and relies on the systems to keep things tidy.
Speaking of electronic aids, BMW has added a new traction control mode which, well, disables it (for the most part) but keeps stability control on. This allows you to slide the back around in quite a leisurely fashion, but sometimes the DTC intervenes when you don't expect it and the car starts to (safely) understeer wide.
You could probably learn to predict which situations the DTC deems "dangerous" and avoid them so that you can keep constantly sliding, but in my few days' experience with the i3 I had yet to crack this code.
---
Safety 8/10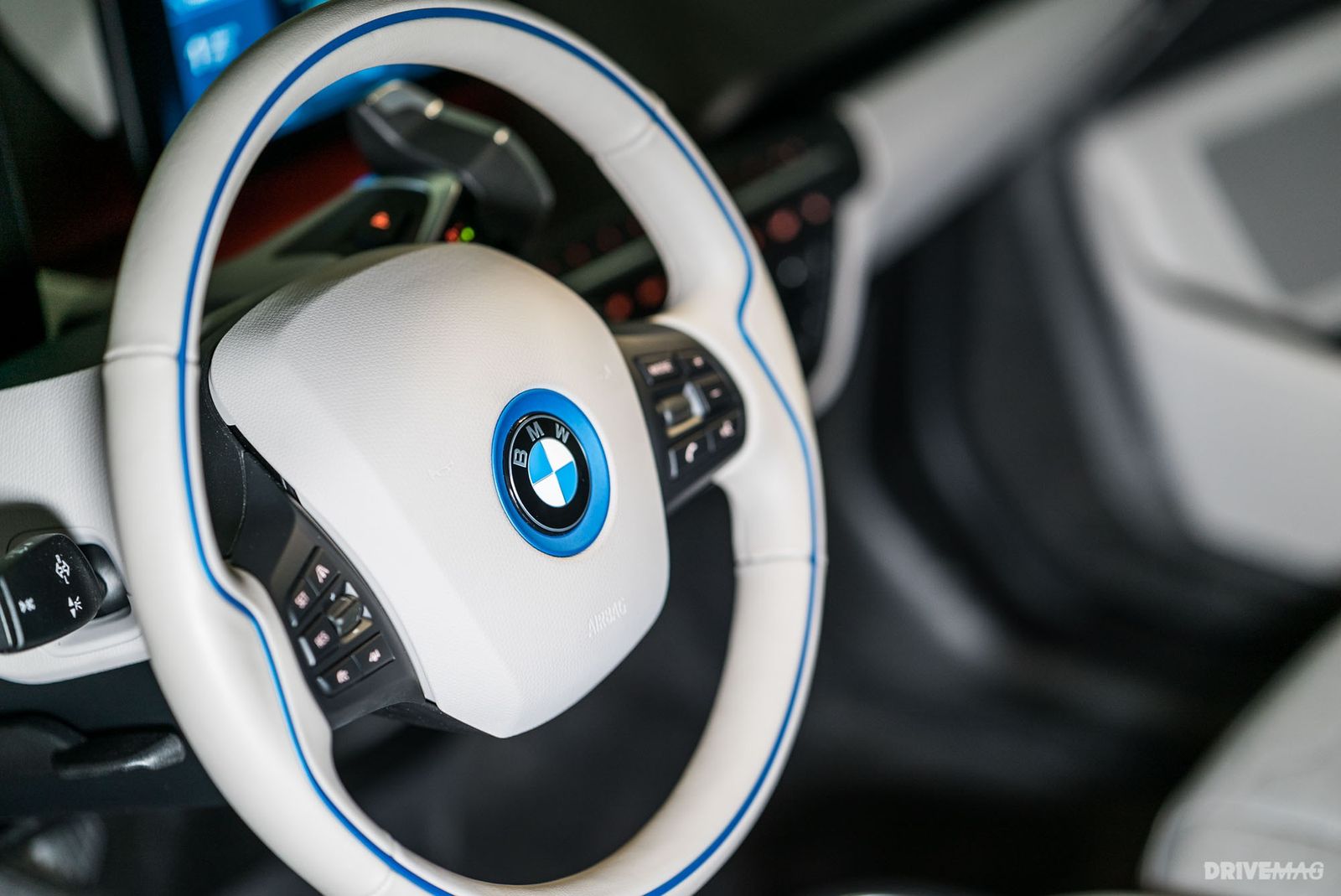 Back in 2013 when Euro NCAP tested the i3 it was awarded a four-star rating, with an occupant protection rating of 86 percent. One star was detracted for its poor pedestrian collision performance. The i3 has not been tested according to the latest crash standards, though.
Bits of safety tech on our tester included a standard HD backup camera, optional front and rear parking sensors, active park assist, lane keep assist, adaptive cruise control as well as AEB (autonomous emergency braking) with pedestrian recognition.
---
INTERIOR
Comfort 8/10
If the seats are sportier than on the regular i3, then they are imperceptibly so. They don't really do that good a job to hold you in place during cornering, but they are quite comfortable on longer journeys – I found them really easy on my back, with no annoying pressure points.
Even rear passengers are treated to good knee and shoulder room and excellent headroom. Access into the rear is also as easy as ever with the no-B-pillar approach and rear-hinged back doors.
Ergonomics are also superb on the i3 and while it may look a bit on the funky-futuristic side when you first climb aboard, it all becomes very logical very quickly – that twist gear selector is a pretty neat idea and it kind of looks like it's inspired by old Citroens which I think is pretty cool.
---
Quality 7/10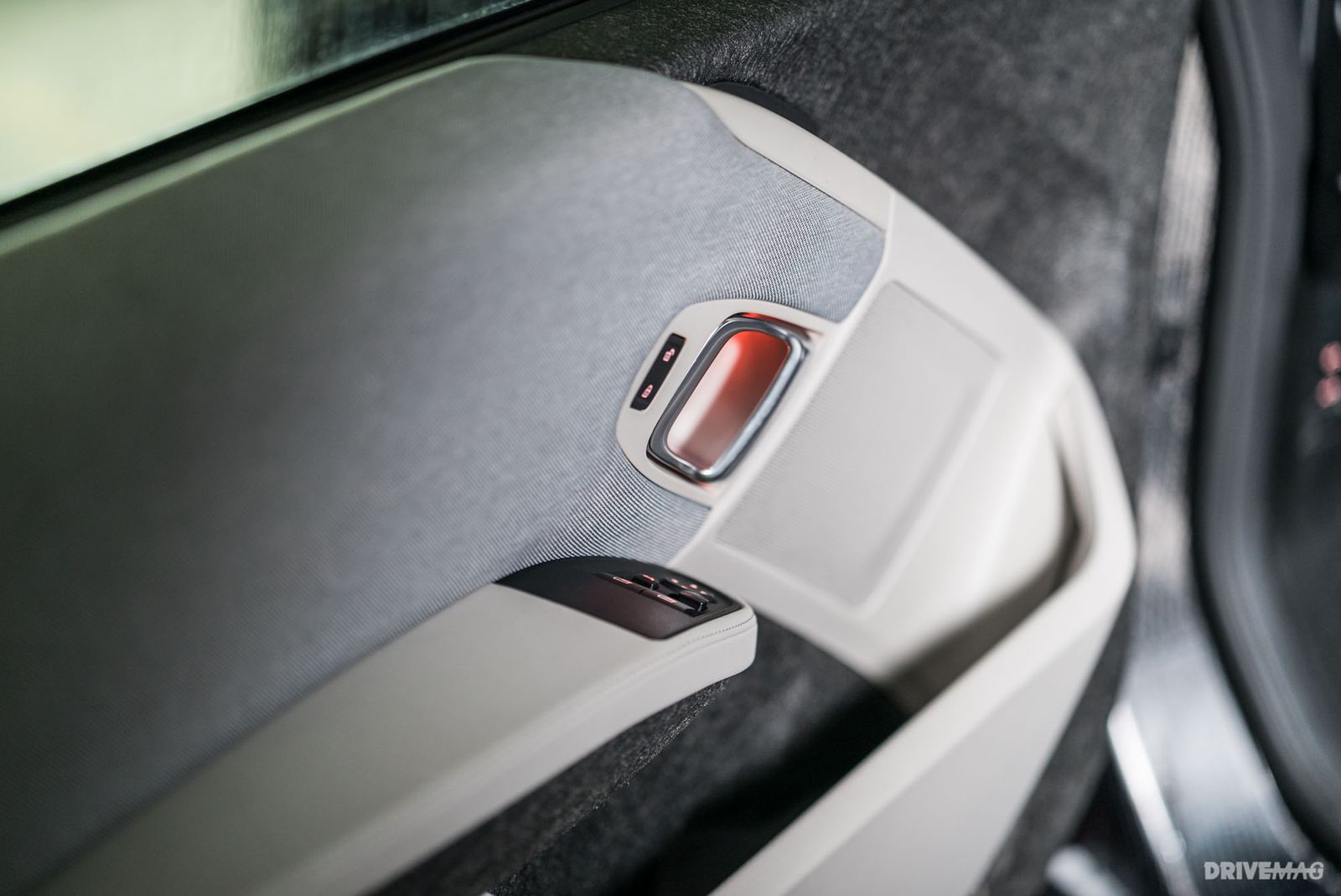 Materials and assembly quality are strong in the i3, even the one we had with the ugly plastic on the dashboard where you could have specced nice wood instead. The i3 also works with the recycled-looking plastic that makes up most of the door and upper dashboard trim – no many cars could pull it off, but in the i3 you really wouldn't have it any other way after you see the material in person; it's a nice, fitting look, I think.
Despite being one of the smallest and cheapest BMWs you can buy, the i3 still feels suitably premium inside with very few areas showing signs of cost or corner cutting. It doesn't feel overly luxurious, but for what it is it is more than acceptable.
---
Practicality 7/10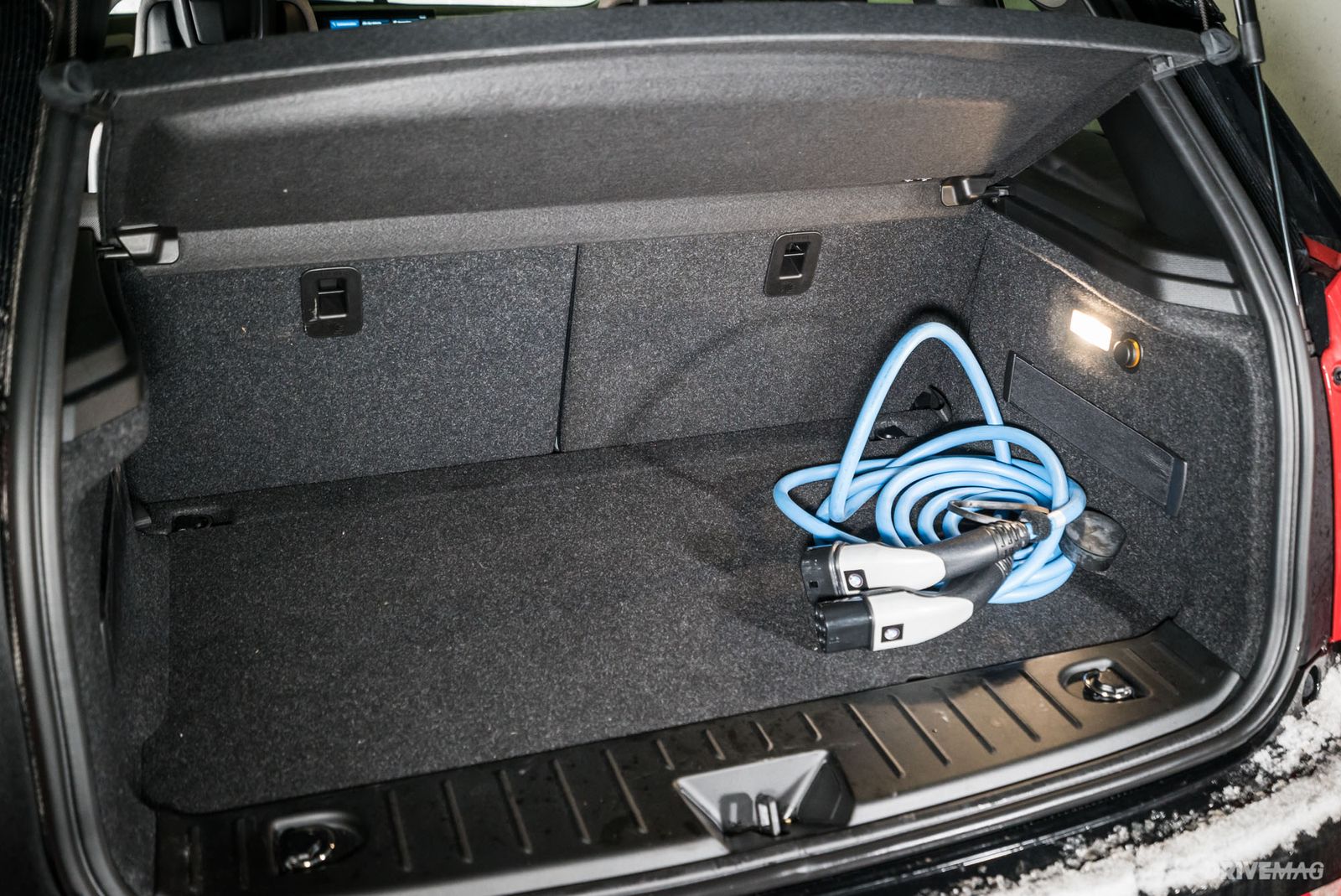 You can lose a decent number of your possessions inside an i3. It has generous door cubbies, plenty of cupholders, a surprisingly deep glove box and a nice strap underneath the center console that takes advantage of the fully flat floor – it can hold a medium sized bottle or drink quite securely.
The 260-liter boot is okay and has a flat load bay if you fold down the rear bench. However, it's not particularly deep (as the motor is housed directly beneath) and it doesn't make up for that in front storage, as there's little to no space up there – only good for storing the charging cables.
---
Infotainment 10/10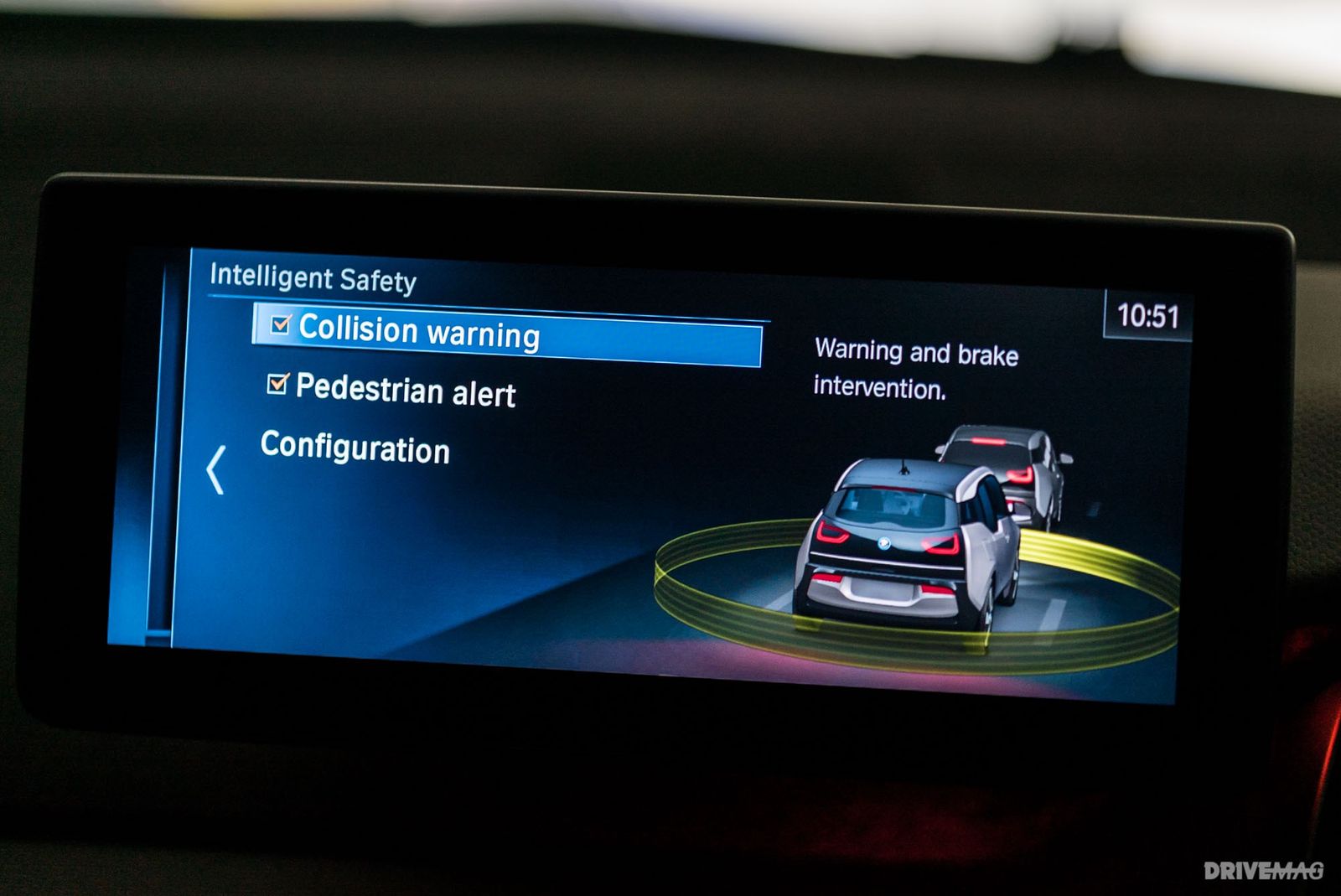 BMW upgraded the infotainment in the i3s to the latest iteration of the iDrive system which is frankly one of if not the best system on the market. It looks great, has smartly structured menus, has plenty of processing power so it doesn't lag and it allows for customization and shortcuts to your most used functions.
---
BUDGET
Efficiency 8/10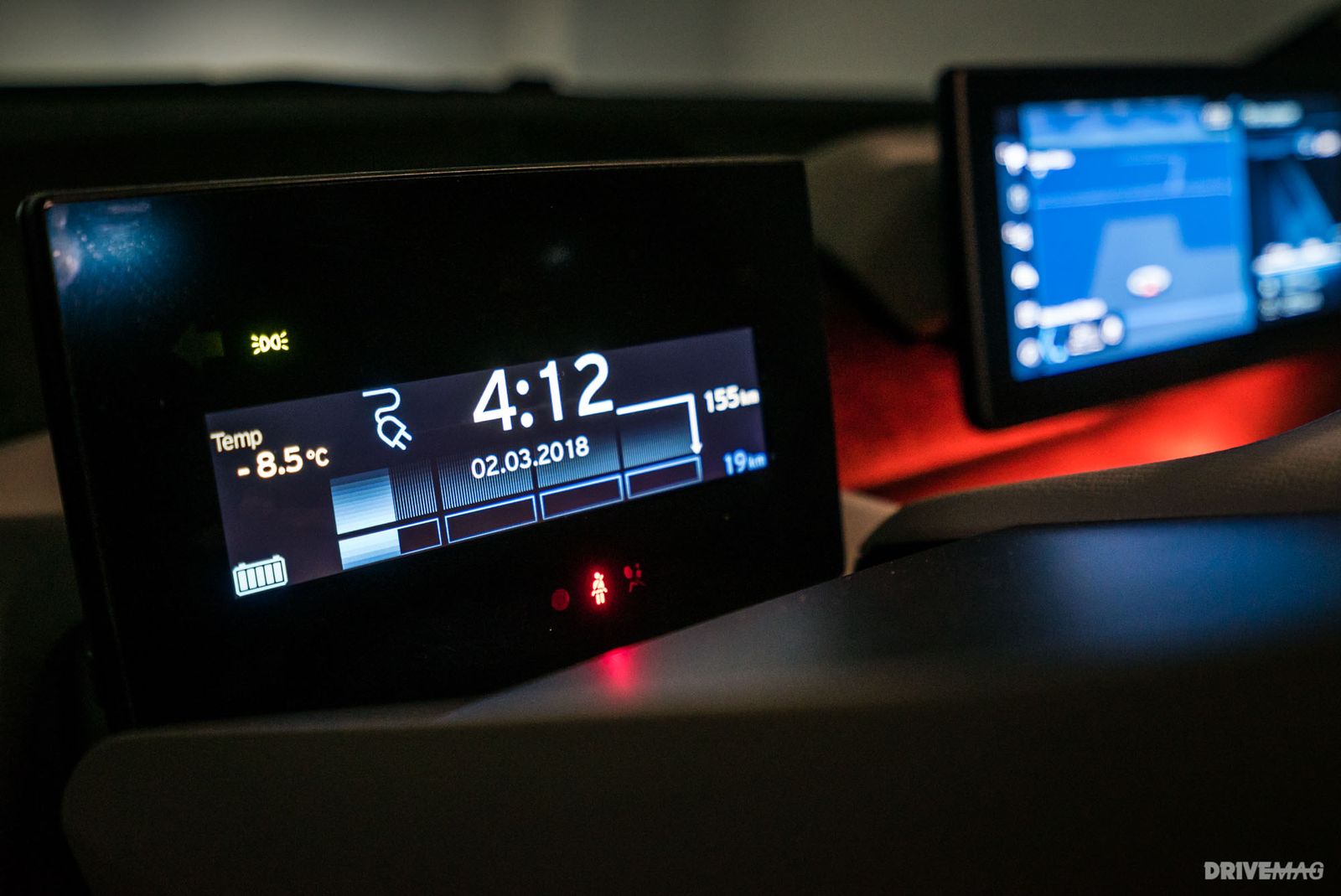 This is where the i3 and i3s still fall short of providing reliable daily transport in all seasons and conditions. In its latest version, the i3s promises 280 km of autonomy on a single charge, but that realistically is closer to 200 km and if you drive it in cold, difficult conditions like I did, then just over half that is what you're going to get.
So in winter, you need to plan your journey to be no more than 45 km in one direction in order to make sure you can return, unless you find a charger at your destination.
Maybe it's in these conditions that the range extender version would be recommendable, but really, it kind of defeats the purpose of an efficient, carbon-reinforced plastic chassis sporty electric car to lug all that motorcycle engine ballast around.
The manufacturer says it should return around 13.5 kWh/100 km, but during my cold weather road test I constantly averaged nearly twice that, hence the 100-ish km reported range.
---
Equipment 9/10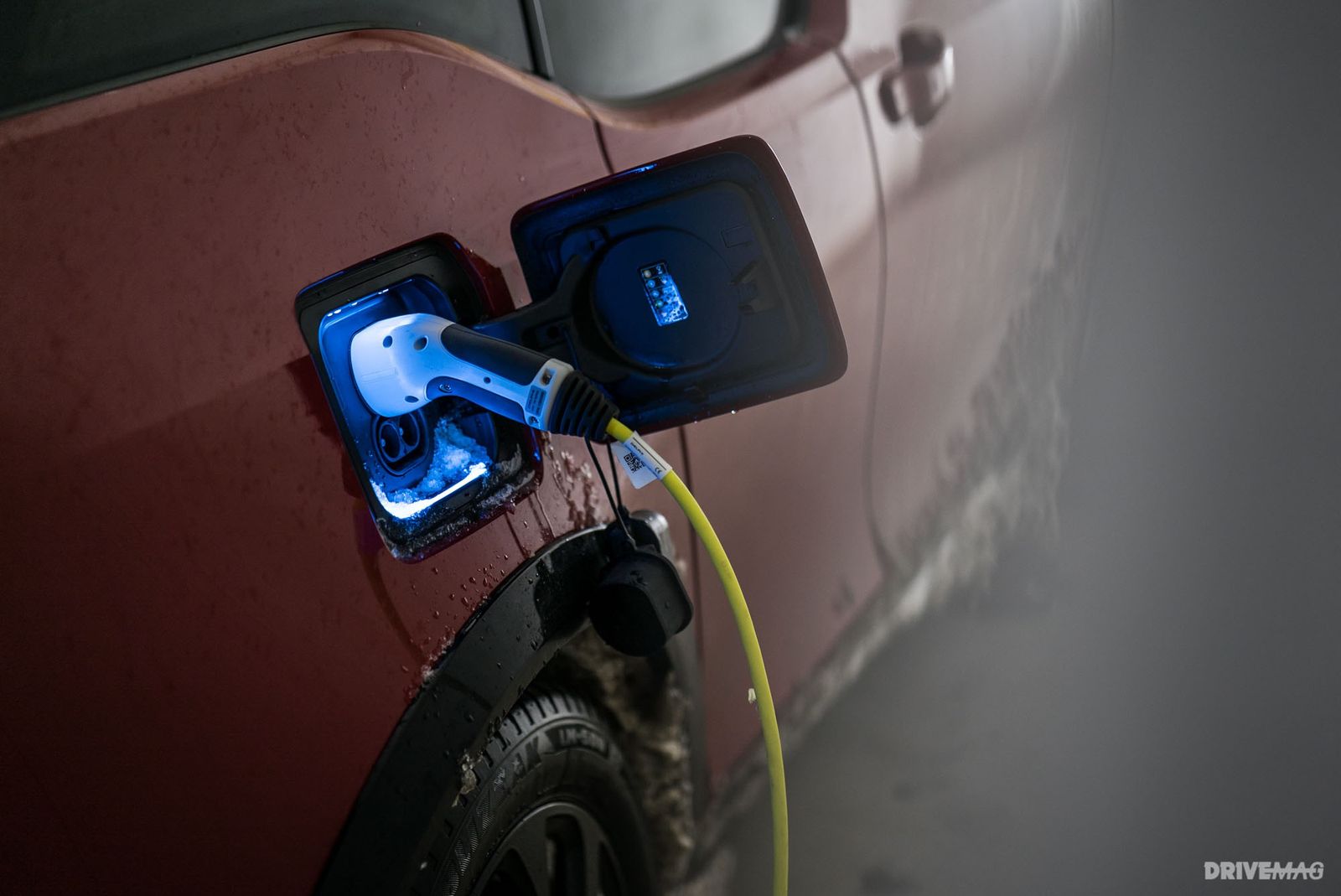 Our tester was packed with features, from the new iDrive, to a full suite of active and passive safety aids, the classy Loft trim interior, front and rear parking sensors, the excellent premium Harman Kardon audio system, multifunction steering wheel, rain-sensing wipers and automatic headlights, a front center armrest to name but a few.
It also featured the charging pack which makes the car fast charger-capable and also added heated seats, as well as a pre conditioning function (you can tell the car when your next journey will be and it will have everything ready at said time; it not only makes the interior warm, but also brings the powertrain to peak operating temperature, thus dramatically improving cold weather efficiency).
---
Acquisition 8/10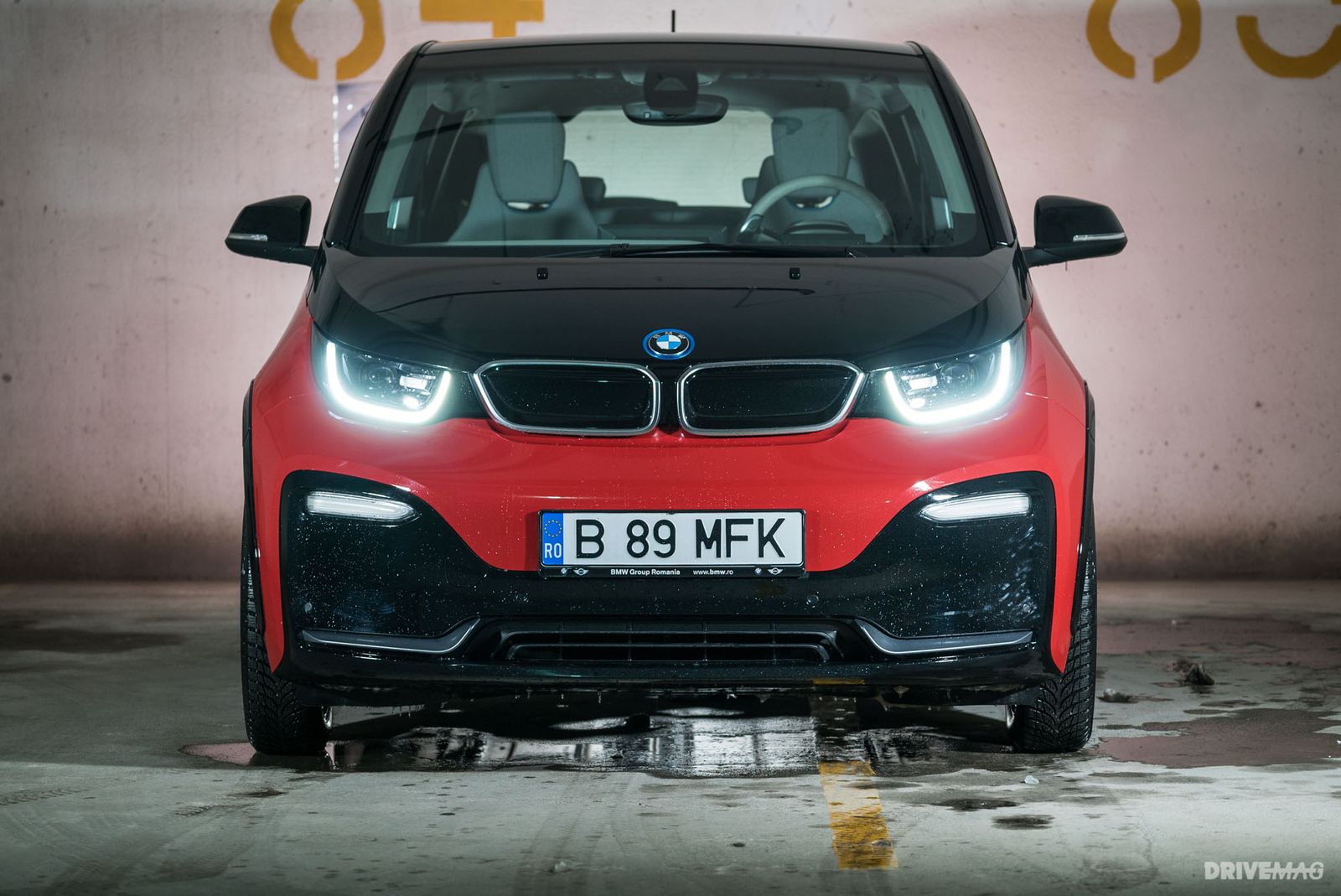 The fact that the i3s looks more distinctive than the i3 is certainly incentive enough to buy it over the regular one. This also translates into a 5 percent sportier driving experience and slightly more power.
It's still an i3 and is excellent as a result. Don't expect the i3s to be some sort of electric hot hatch, because it really isn't, especially in terms of cornering fun where an actual hot hatch would have you fidget in your seat with excitement.
Now over four years old, the i3 is still a distinctive sight on many city roads, although they've been growing increasingly common. Buying an i3s would help you stand out slightly among other i3 owners, especially if you opt for the striking shade of red we had on our tester.
The i3 is still a recommendable buy, especially now with the larger battery pack, and the i3s just adds a bit of sporty icing on top of an already quite appetizing looking carbon fiber-reinforced plastic cake; what's not to like about that?
Oh yeah, the price. Compared to regular i3 with the same spec, an i3s is around €3,500 more expensive and you need to be comfortable with spending that much on sporty options you may not need or really notice if you're not that much into cars. Our tester cost well over €50,000.