2018 Mercedes CLS400d 4Matic review - All pleasure, no pain
Smooth, sculptural and seriously swift
Mercedes is trying to recapture the style and presence of the first generation CLS launched in 2004 with its latest third-gen model. Gone are all sharp creases and edges and the overall design is one of utter smoothness and pleasantly exaggerated proportions.
The car looks striking, certainly, but time will tell if its design really is beautiful, or if it needs to be called something else. People do stop and look when one passes and while driving it I actually was allowed out of junctions where I didn't have the right of passage by other drivers who just wanted to get a look at the car.
Our tester's interior featured the two-tone Nappa leather option which clads the upper part of the interior in red leather and the lower part in beige. This makes the ambiance superb, a relaxing place where you can enjoy spending time.
And you certainly get a sporty feel when sitting behind the wheel, even if the driving experience is closer to that of the E-Class on which it's based. It's pretty good at taking corners quickly, helped by sharp and direct steering and the optional air suspension in its stiffest setting.
https://cdn.drivemag.net/images/icons/inbrief-icons.svg
IN BRIEF
Recommended for:

Created for:

Hats off for:

Bang for the buck:
Powertrain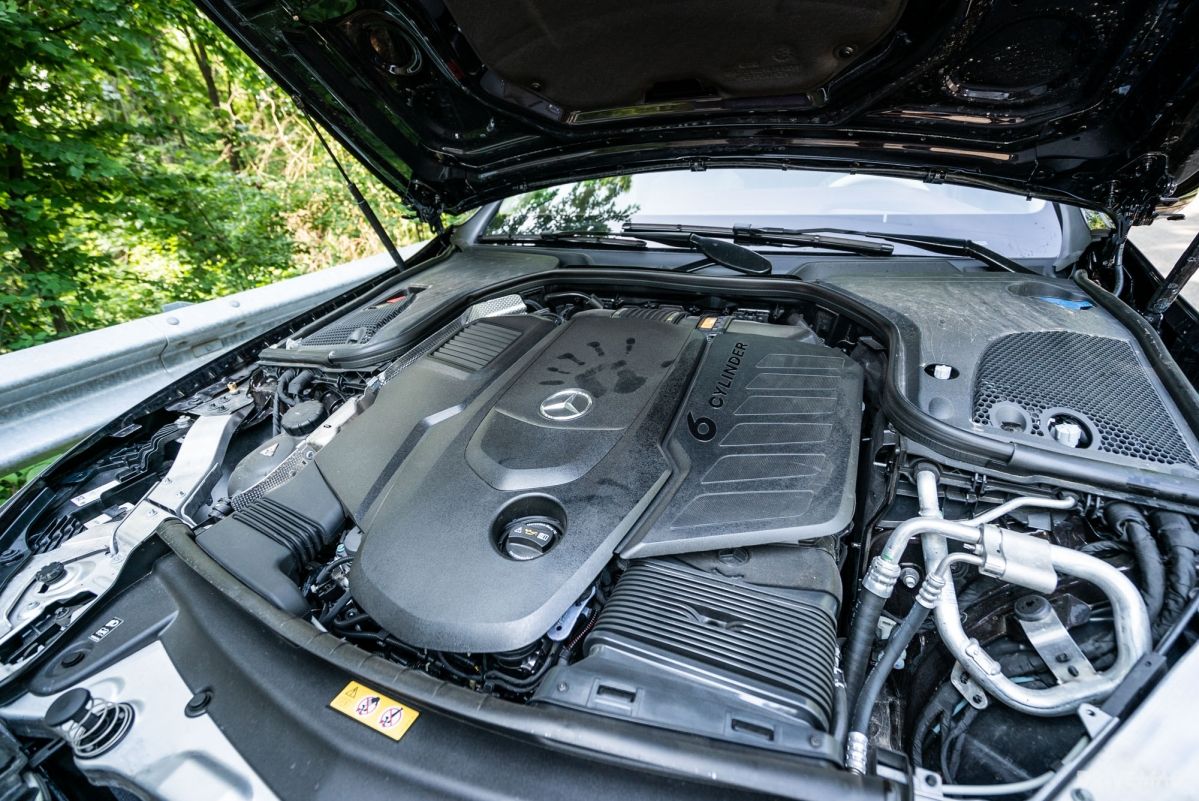 CLS400d is powered by Mercedes' new straight-six three-liter diesel engine hooked up to the firm's nine-speed automatic gearbox. The engine itself is all new and replaces previous V6 engines in the automaker's range - it sounds very good and while it's somewhat noisy at idle from the outside, inside you get absolutely none of that.

And then there's the power. This unit is the most powerful diesel Mercedes has ever fitted to a production car, packing 350 PS and 700 Nm of torque, it provides impressive performance. With 4Matic all-wheel drive, it shoots to 100 km/h in 5 seconds and it will very quickly achieve its 250 km/h top speed.

Combining such refinement with such performance means that you might find yourself way above the speed limit and not even know/feel it - that's why the speed limiter feature is highly useful with this deceivingly quick car.

I also noticed the gearbox's character change capability. In comfort mode you do not feel any cog swap whatsoever unless you're flooring it, while in its sportiest mode, you get a very pleasant, sporty jolt with each gear change.
---
Handling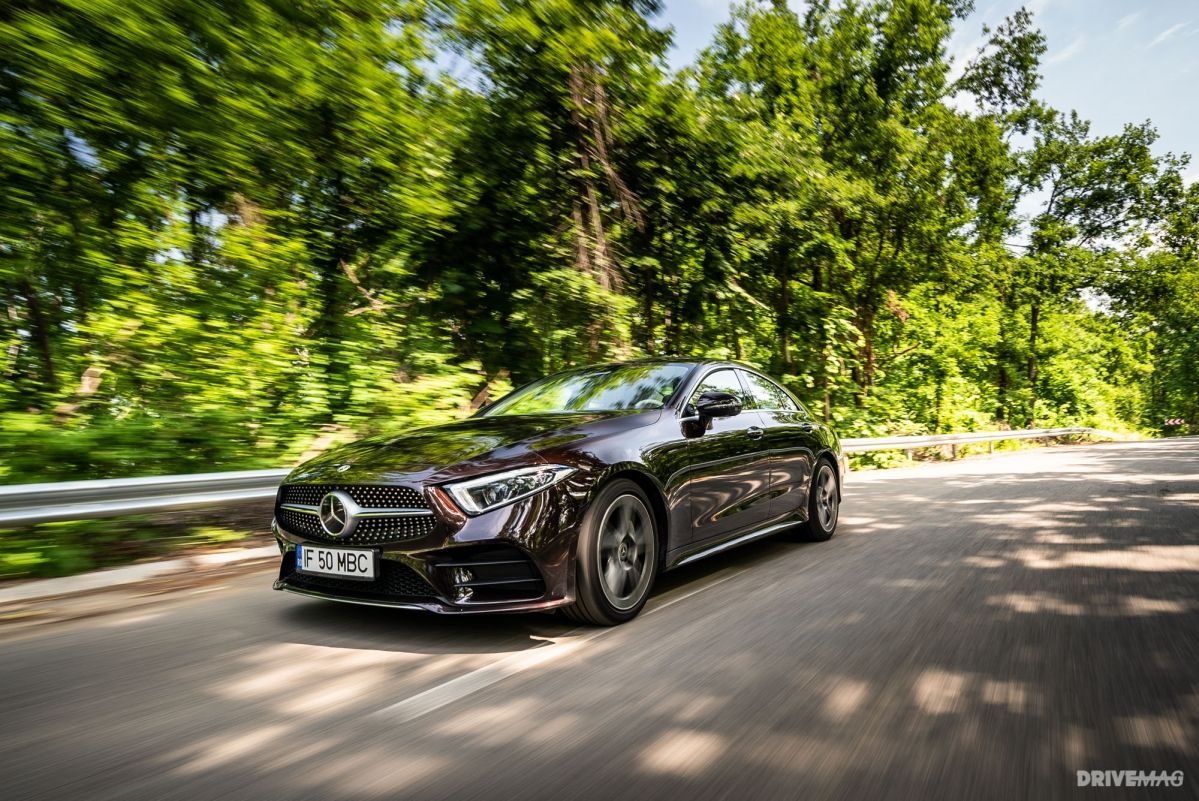 The latest CLS looks quite a bit sportier than it drives. It isn't, at close to 2 tons, a corner carver, though, noticeably shifting its mass in corners from one side to the other. With the air suspension stiffened up, roll, pitch and dive are very well controlled and grip levels are also hugely impressive - the all-wheel drive system really helps on corner exit.

It is very fun to drive, though, and it will reward a good line through corners with its accurate steering that surprisingly isn't completely devoid of feel. Just be prepared for the inertia of such a big car and the occasional skipping of the front end as power is sent to the front wheels powering out of tight corners over imperfect tarmac.
---
Safety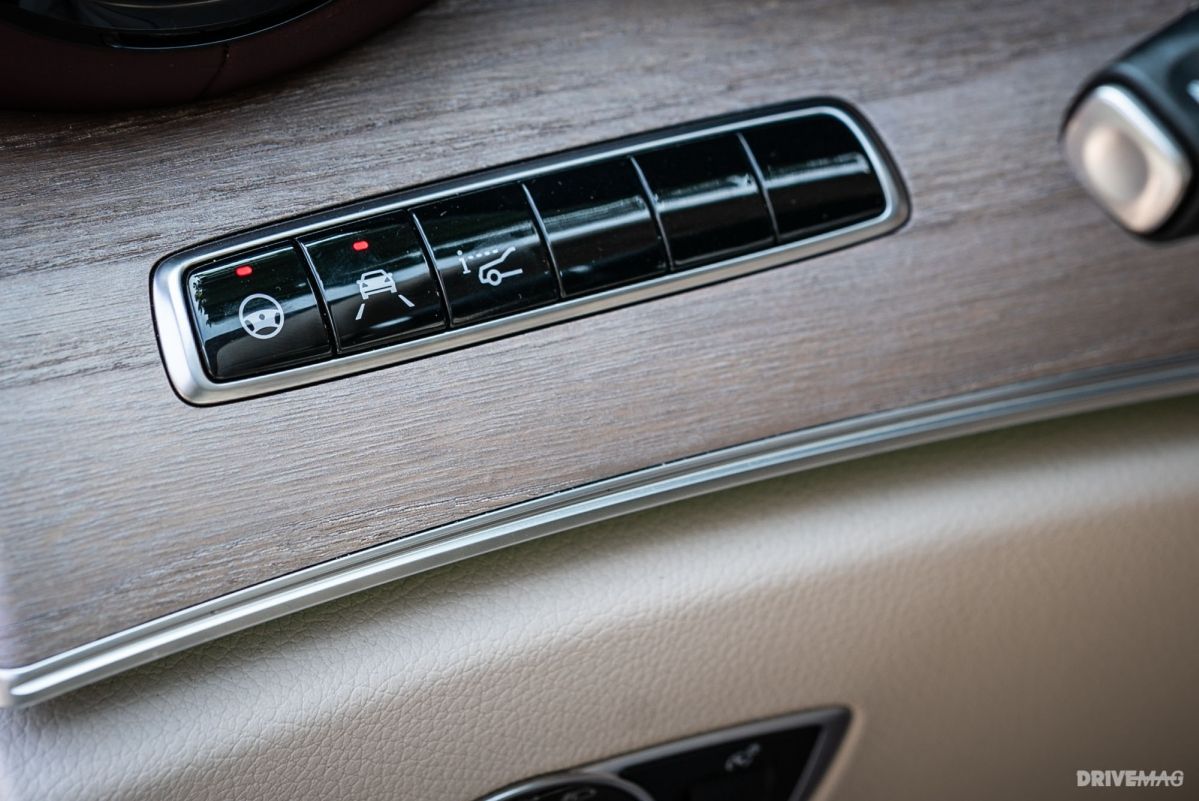 The CLS has not yet been tested by Euro NCAP or any other automotive safety authority, but when the mechanically related E-Class was tested back in 2016, it was awarded the full five-star rating.

This along with the fact that you can have the CLS with Mercedes' most advanced active and passive safety aids that offer semi-autonomous driving capability. Our tester had all the options fitted and can even change lanes on its own just by indicating. It even knows when you're approaching a roundabout or intersection and it will start slowing down for you if the active cruise control is enabled.

However, Mercedes shouldn't really allow you to buy this car without parking sensors and a 360-degree surround view system because visibility is not a strong point of the CLS. Our tester didn't have the option and the time I drove it was more stressful than it should have been due to this rather glaring omission.
Comfort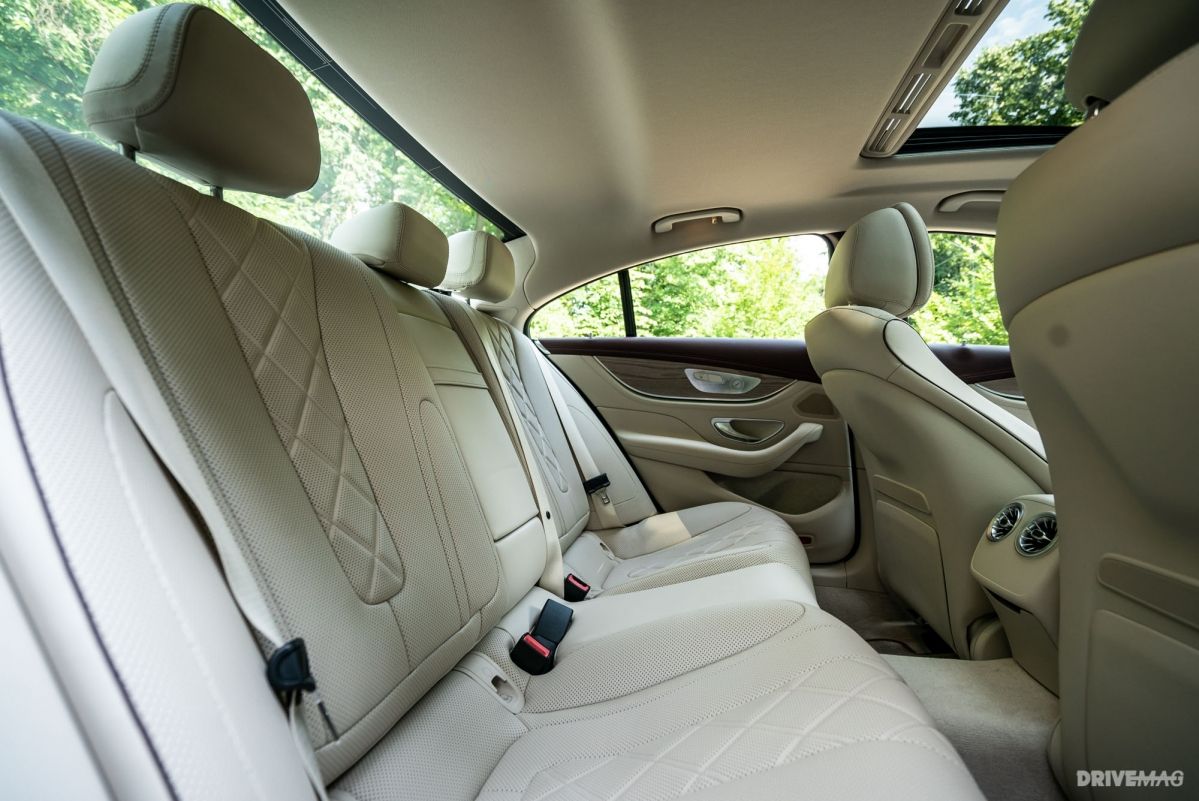 The CLS400d we tested had all the comfort feature option boxes ticked (aside from the missing center cubby cupholders that were sorely missed), so it got the air suspension and clever seats with active side bolsters that inflate to keep you in place during cornering.

Its ride comfort is definitely one of the main reasons you'd buy one of these as it's about as good as it gets at the moment, unless we're talking about super luxurious Rolls Royce or Bentley models.

In a CLS specced like our tester, you will travel in supreme comfort on long journeys, just remember it's not a car for tall people. And this is its Achille's heel, as anybody over 190 cm tall will have a hard time fitting in it (even in the front, as the rear is definitely out of the question for people over 180 cm).
---
Quality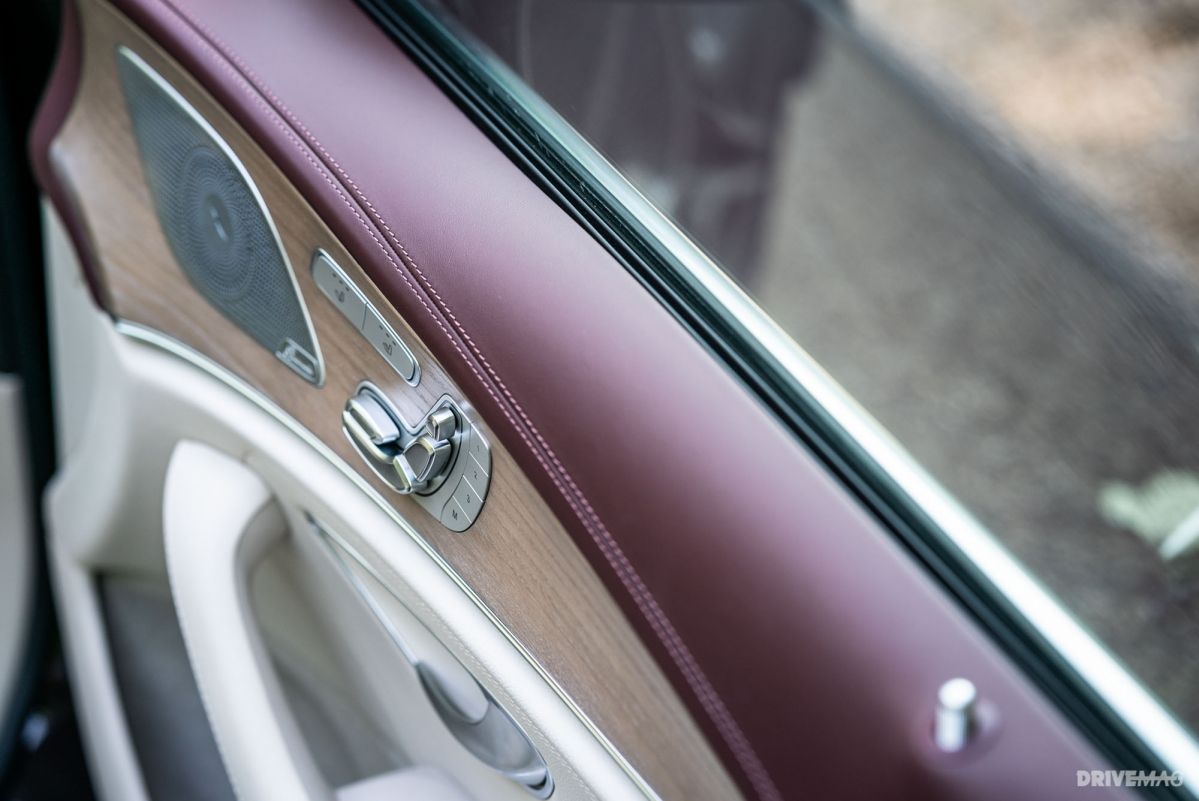 Mercedes leads the way in terms of interior perceived quality and ambiance, closely followed (and sometimes surpassed) by Audi - the CLS reflects this with its interior that is for the most part lifted straight from the E-Class coupe, another gorgeous and luxurious feeling place to sit.

Assembly is impeccable, with all gaps equal and regular and a very solid overall feeling. Plus there are all the little design detail that help the overall feeling of quality, like the LEDs that change color in the dash vents (which themselves feel of high quality), the expensive looking speaker grilles for the optional Burmester system or the way the cabin is inundated with (tasteful) ambient lighting.
---
Practicality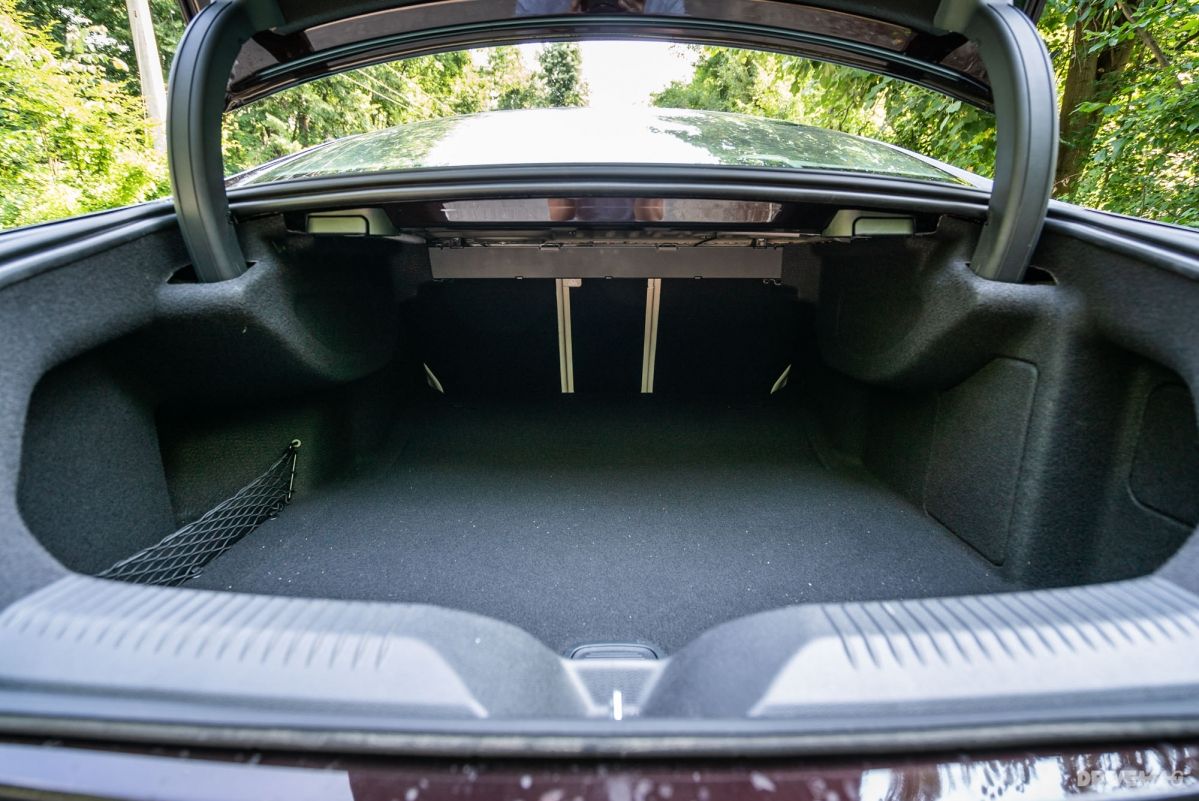 The CLS has gained a third (central) rear seat for the first time in the model's history. It's not really usable unless the passenger is really short, but it does show the manufacturer's intention to make the model just that little bit more practical.

It gets plenty of stowage space all throughout the cabin, with generous door bins and cubbies, a big glove box and also pockets behind the front seats. The boot has decent volume too, at 520 liters, but it might not be as usable as you might think given its narrow and slightly awkwardly shaped opening. Again, Mercedes has tried to up its practicality by fitting it with folding rear backrests to fit longer items through.
---
Infotainment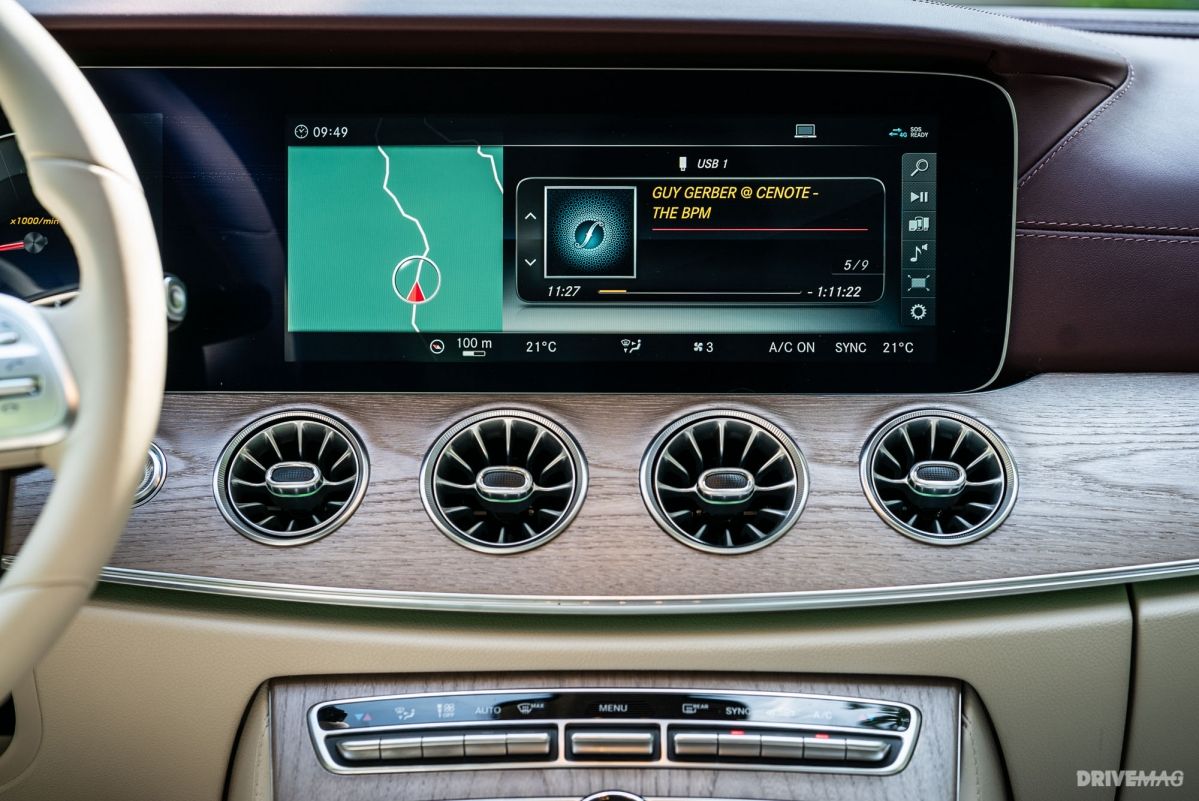 Our tester had the upgraded Command Online infotainment displayed on the optional 12.3-inch central display. It shows clear improvements over previous versions of the system, and is really about as good to use and intuitive as BMW's iDrive, although the Bavarian system has a more logical menu structure and is just ever so slightly easier to browse through.

But there's little to really nitpick about here and compared to what Mercedes offered two years ago, it's so much better and more modern looking.
Efficiency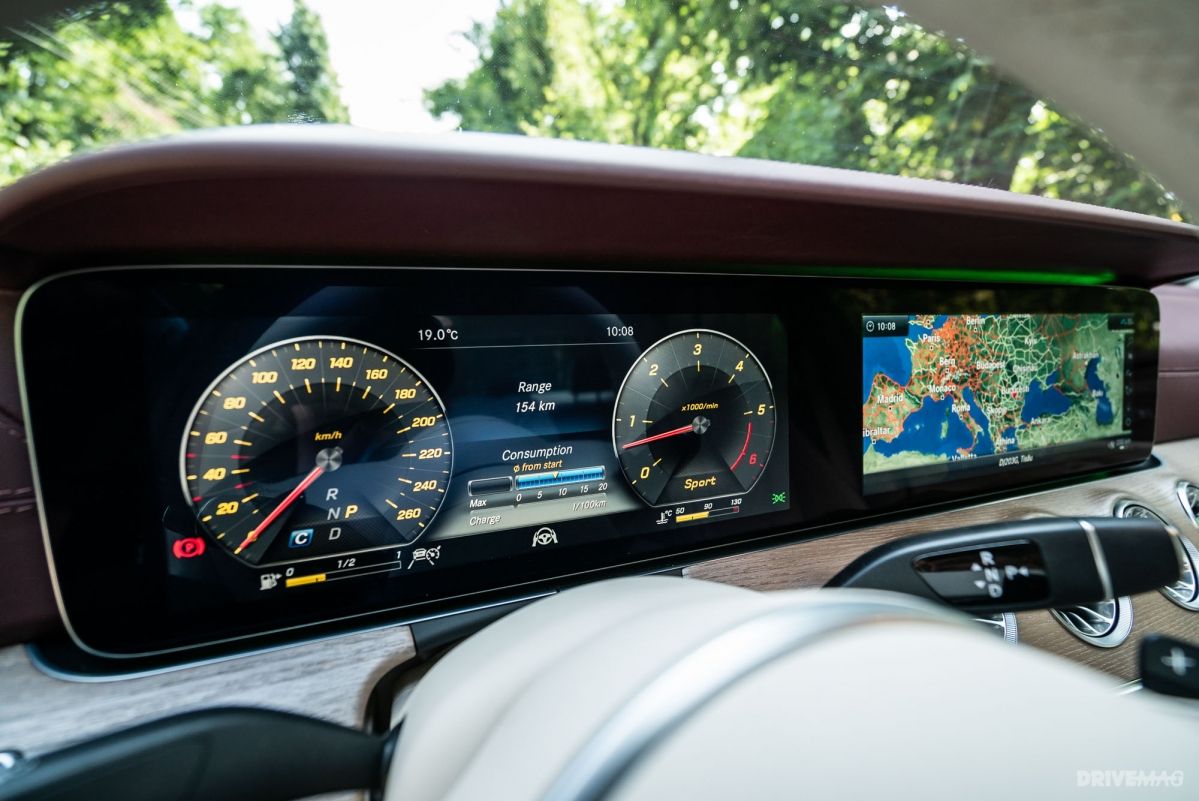 Mercedes claims the CLS averages 5.7 l/100km on the combined cycle, but if you don't drive it exclusively downhill in its eco mode, that figure doesn't seem achievable. But 9 l/100km in mixed conditions is closer to what it can actually do and that's what we achieved during our time with the car.
---
Equipment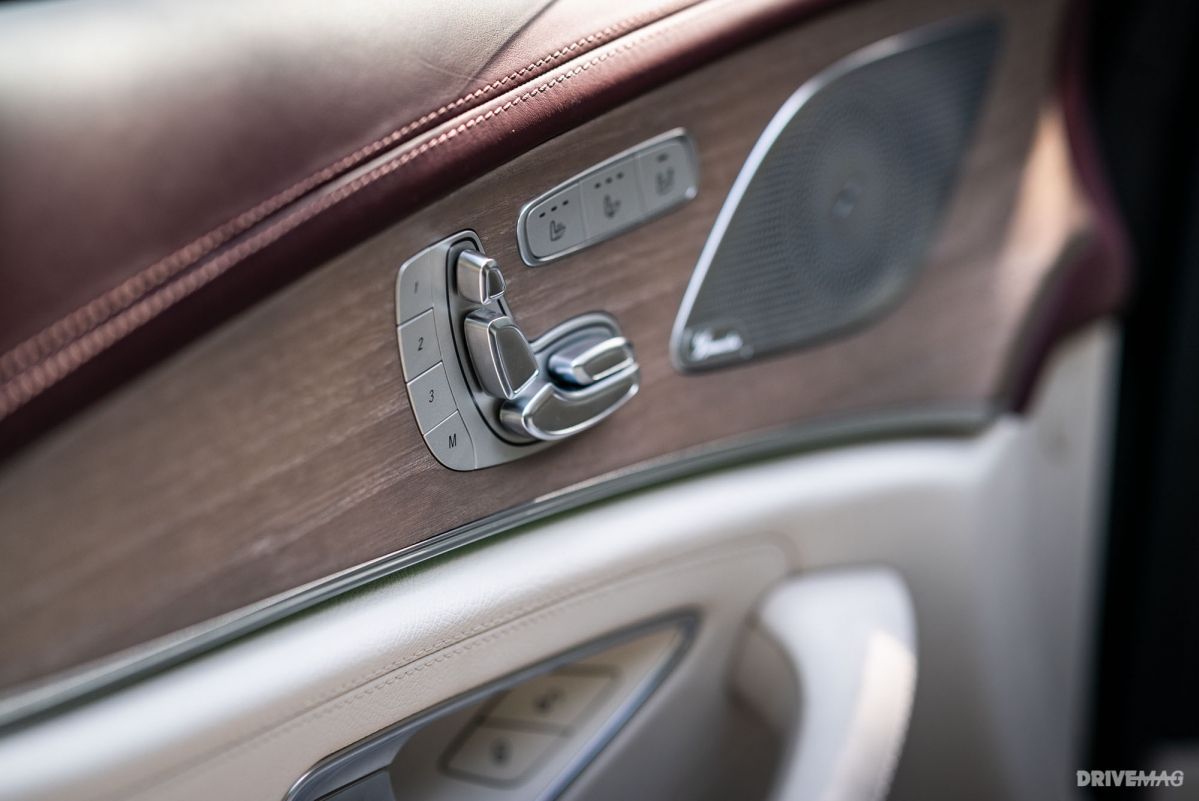 The CLS400d starts at €76,200 locally, but our tester's price was pushed closer to €100,000 with options. The single most expensive one was the two-tone soft leather interior which costs €5,831, closely followed by the two safety assistance packages which together exceed €4,000, then Air Body Control for €2,261, the optional seats for €1,892, the 19-inch rims for €1,606 and the HUD and optional Burmester sound system for another €1,000 each.
---
Acquisition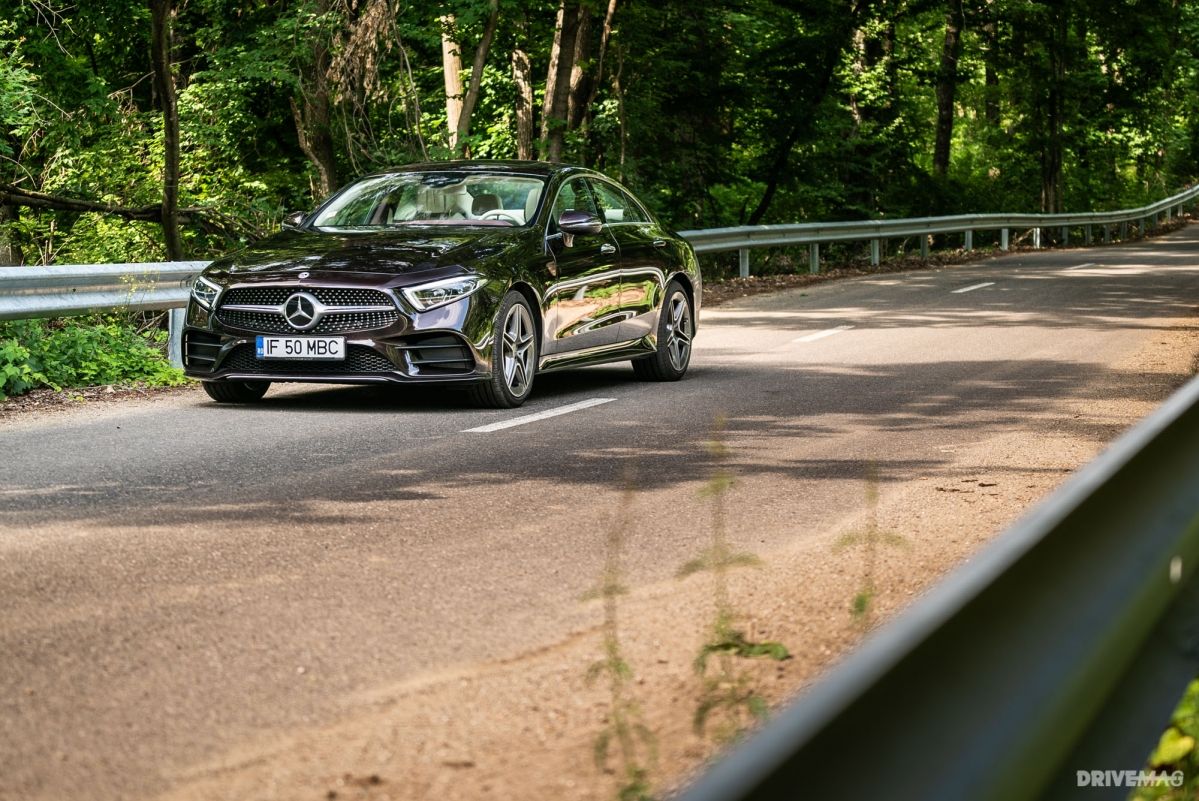 Buyers of the CLS will undeniably choose it at face value for its striking appearance and the Mercedes badge. Then, once they try it out they will discover its superb ride, the brilliant interior and its surprisingly fun to drive nature.

It offers a package that packs style and substance like no other rival and unless said buyer is really tall, the CLS won't really disappoint in any area. Just don't expect it to be as practical as an E-Class, or as fun to drive as its BMW 6-Series rival.