Opel's FWD-only Grandland X crossover is a bit late to the party, but it won't settle for the last place in the segment
Overall Score 75/100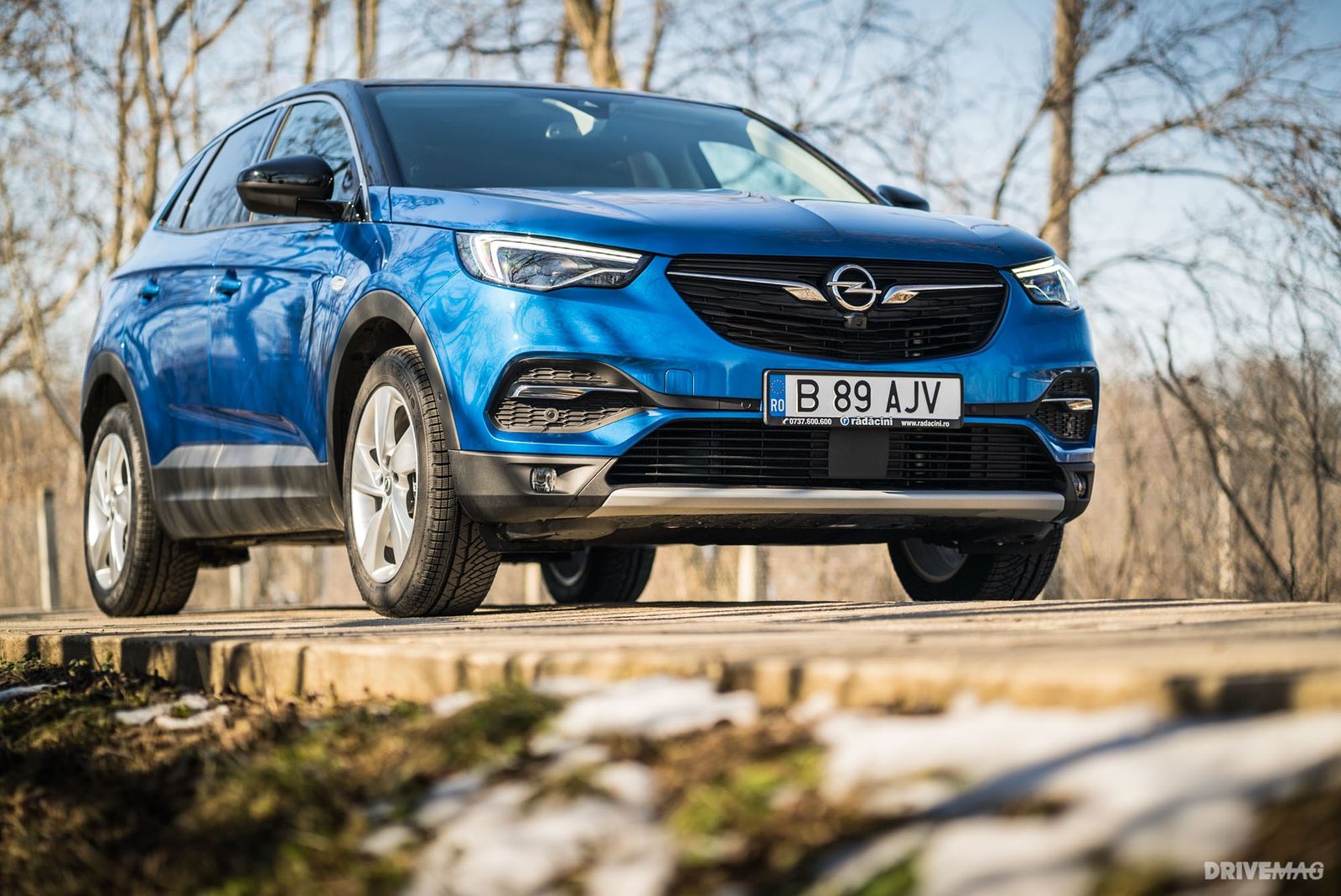 Here's the deal: Opel's recent CUV/SUV push seems triggered by a wake-up call and now they're determined not to lose the crossover/SUV train in Europe, which as it is, doesn't show any signs of easing off the accelerator.
Thus, in keeping up with the current trends, Russelsheim further differentiates its crossover/SUV range using the X badge worn by the likes of Mokka X, Crossland X and Grandland X.
Ironically enough, the only model supporting all-wheel drive is the smaller and facelifted Mokka X (that's because it shares underpinnings with the previous-gen Opel Corsa hatchback), while the other two – who share architectures with PSA's Citroen C3 Aircross and Peugeot 3008, respectively – are solely front-wheel driven.
Since we've started spilling make and models, let's have a look at the Grandland X's (long) rival list: besides its French cousin that shared the EMP2 platform, Opel's latest crossover must face off the challenges of Kia Sportage, Seat Ateca, Renault Kadjar, Nissan Qashqai and Ford Kuga, just to name a bunch.
If we are to take Opel's word for it, then the new Grandland X is a key cog in the carmaker's "7 in 17" product offensive plan which last year trumpeted it will spawn no less than seven cars in 2017 (Opel's other long-term strategy involves churning out 29 new models between 2016 and 2022).
We've got the chance to get acquainted with the 2018 Grandland X in the metal at the 2017 IAA Frankfurt Motor Show but now it's high time we detail our impressions on this new CUV market player. Head below for the complete review.
---
IN BRIEF
RECOMMENDED FOR:
Families, Seniors
CREATED FOR:
Urban Driving
HATS OFF FOR:
Comfort, Luggage Space, Passenger Space
BANG FOR THE BUCK:
Forget About It
---
DRIVE
Powertrain 8/10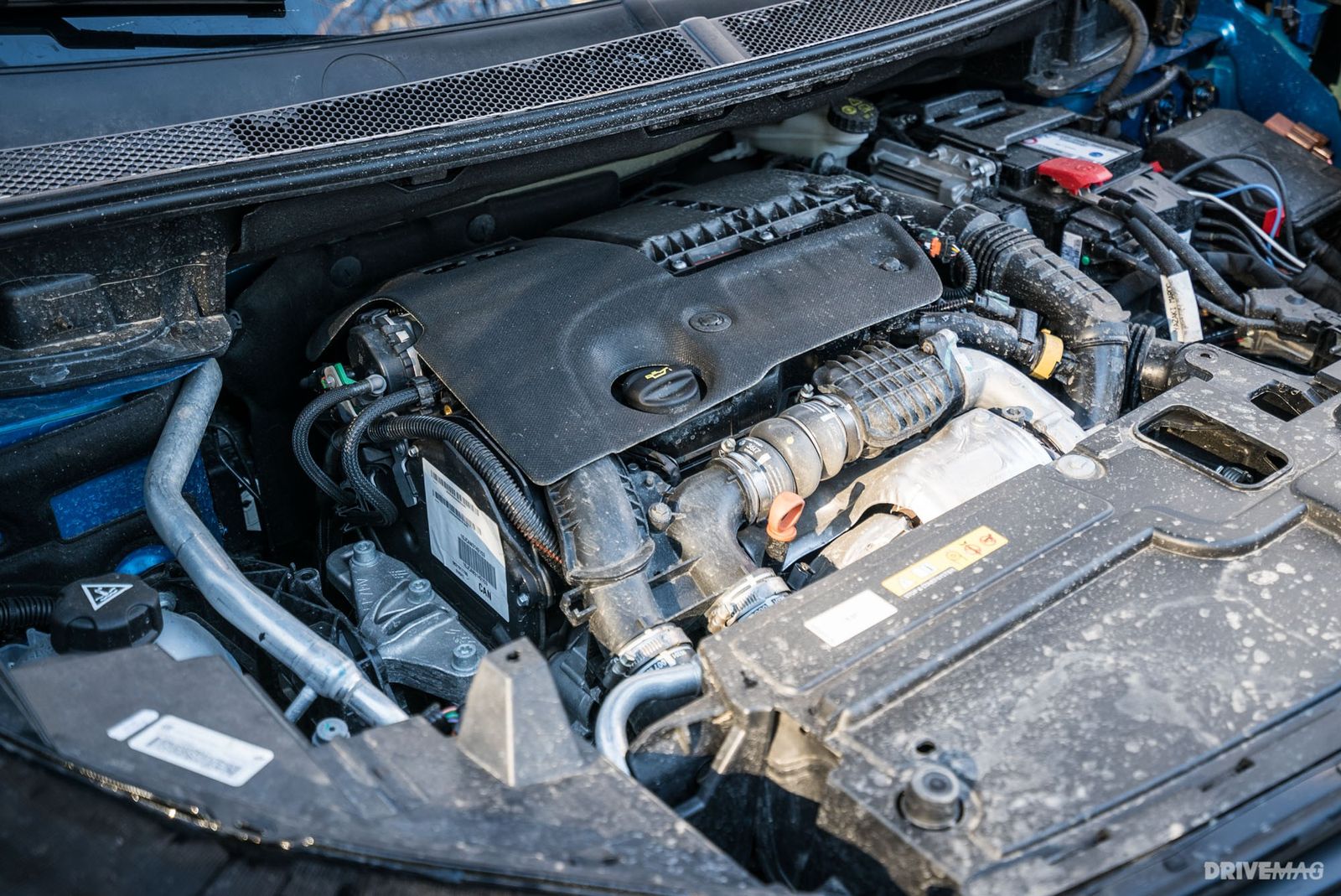 Our tester married a torquey 1.6-liter turbodiesel engine making 118 hp (120 PS) and 300 Nm of twist out of a straight-four cylinder configuration with a six-speed manual gearbox and front-wheel drive.
Far from being a fan of effervescent acceleration bursts, the engine not only provides decent levels of pull but also impresses with unexpected hush-hush factor thanks to almost unperceivable clatter even in the higher rpm range. A drawback lies in the transmission's glitchy ways which weren't completely erased by Opel's investments in this area dating back a few years ago.
The absence of AWD and the lighter setup of the manual gearbox on our tester also worked towards the engine's best interests: in the mentioned flavor, the Opel Grandland X weighs just 1,392 kilograms – that's less than most of today's modern-day midsize sedans.
---
Handling 6/10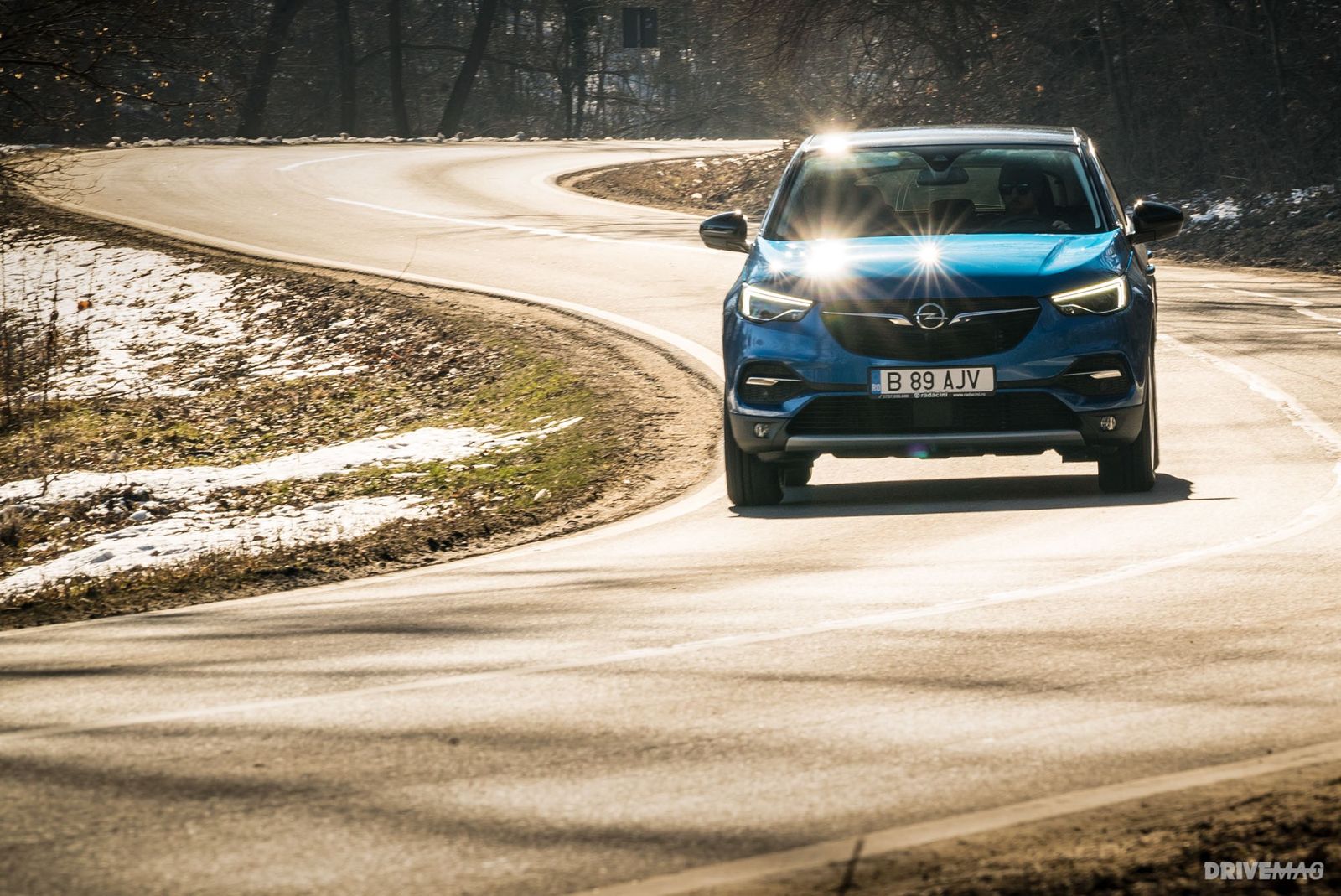 This is where Russelsheim's CUV mixes the good and the bad. On one hand, we appreciated the soft ride and how easy it is to steer the Grandland X trough urban geography, while on the other, we felt there's room for improvement when it comes to the steering wheel feedback, suspension noisiness and body roll cut down.
However, most of its rivals do not excel at spirited driving and road composure, so the lack of these two doesn't equal the end of the world.
---
Safety 10/10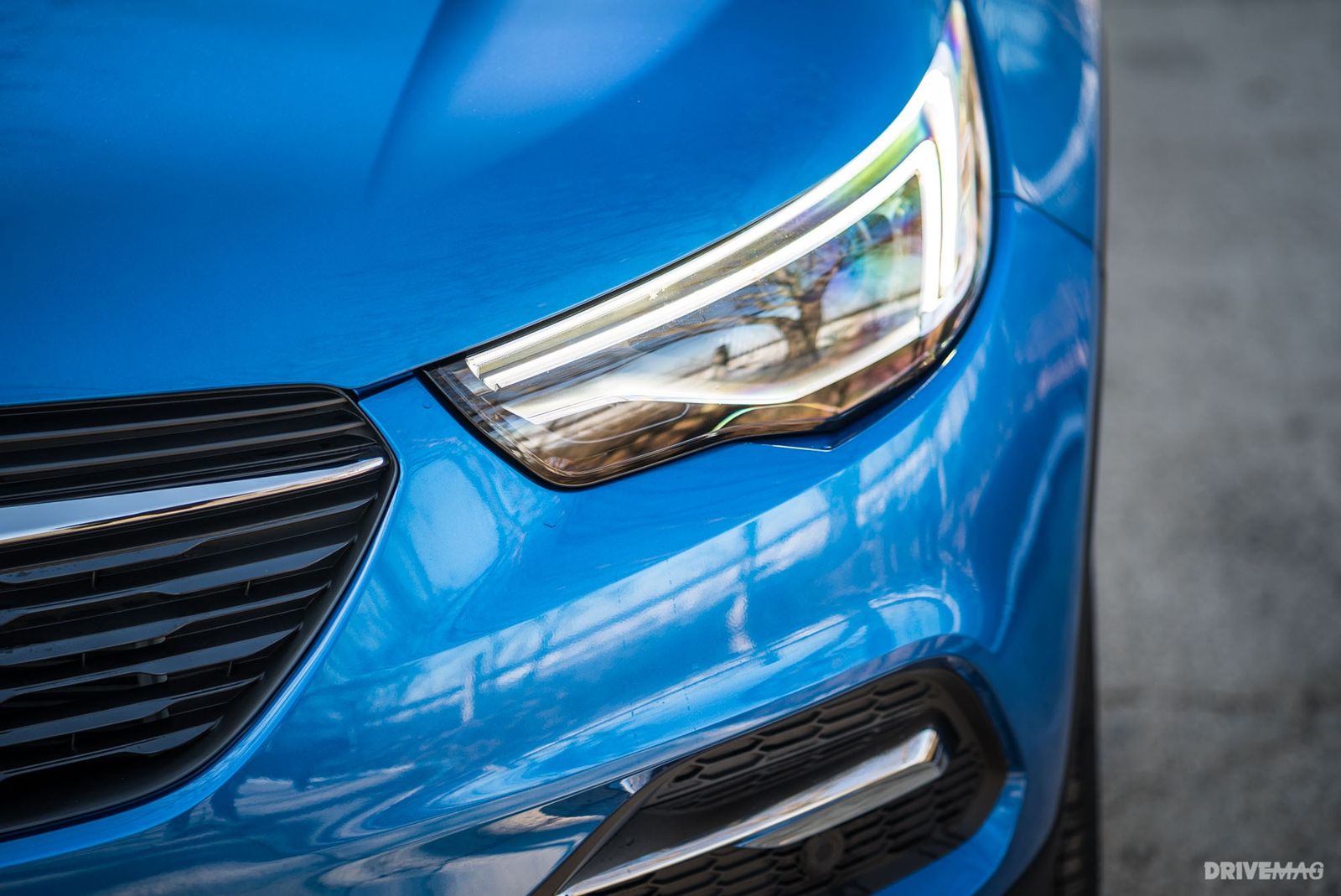 Euro NCAP crash tests led to the Grandland X getting five safety stars after scoring 84% and 87% in adult occupant and child occupant protection, respectively. Pedestrian protection was rated at 63% while safety assist came it at 60%.
Every Opel Grandland X offers driver and passenger front, lateral chest and head airbags, with the latter also being present on the rear seats. As far as safety features are concerned, Opel can provide an optional automatic emergency braking setup together with driver drowsiness alert, lane keep assist and adaptive LED headlamps just to remind a few.
---
INTERIOR
Comfort 9/10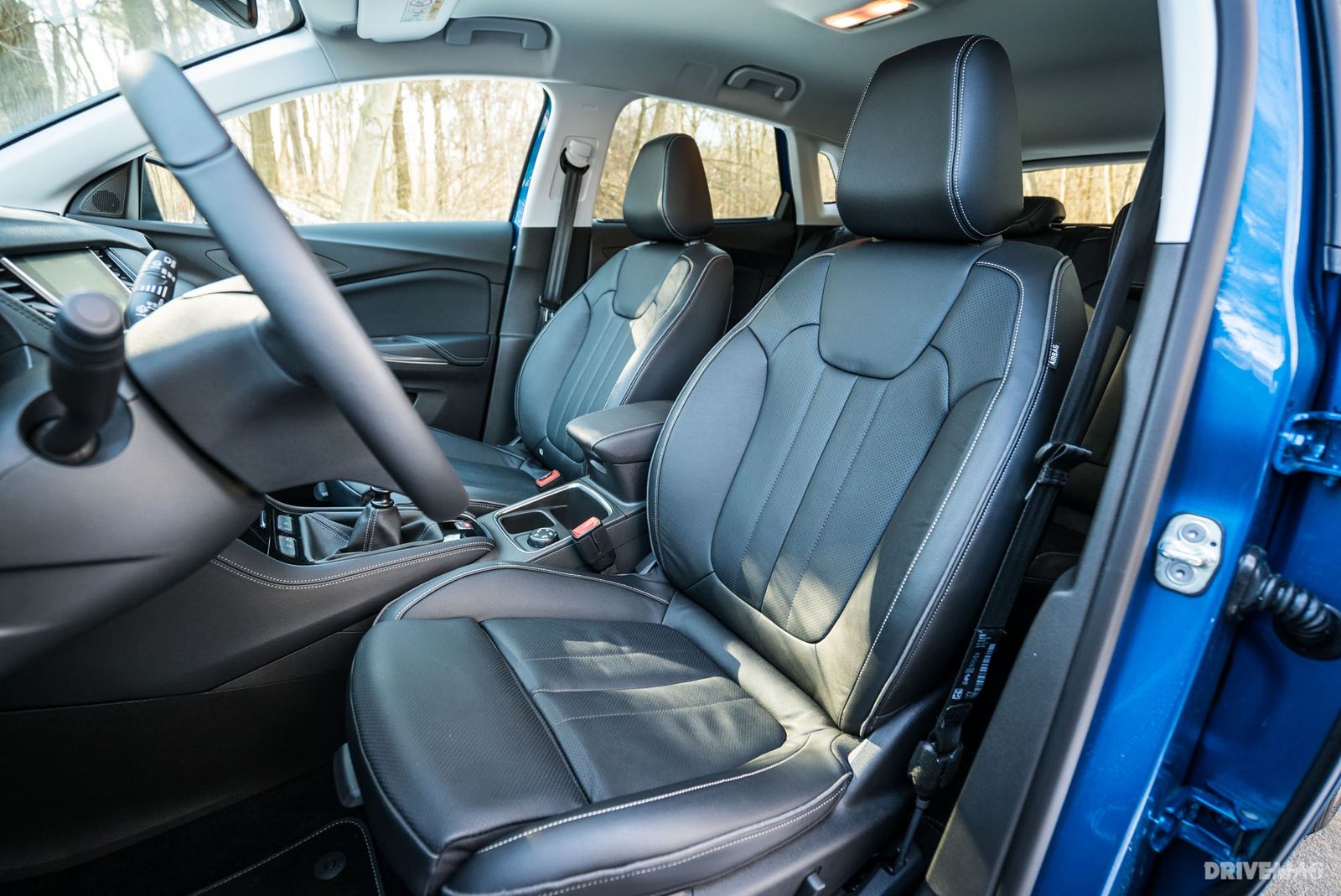 A wholehearted performance from the German when it comes to comfort: the AGR seats are top notch and tick every box from posture to softness to lateral support – but that's becoming an Opel trademark under the AGR campaign. The Grandland X is also spacious, the cabin feels airy without the presence of a panoramic roof and soundproofing is next to flawless – not even highway speeds can't mingle with your conversation.
---
Quality 6/10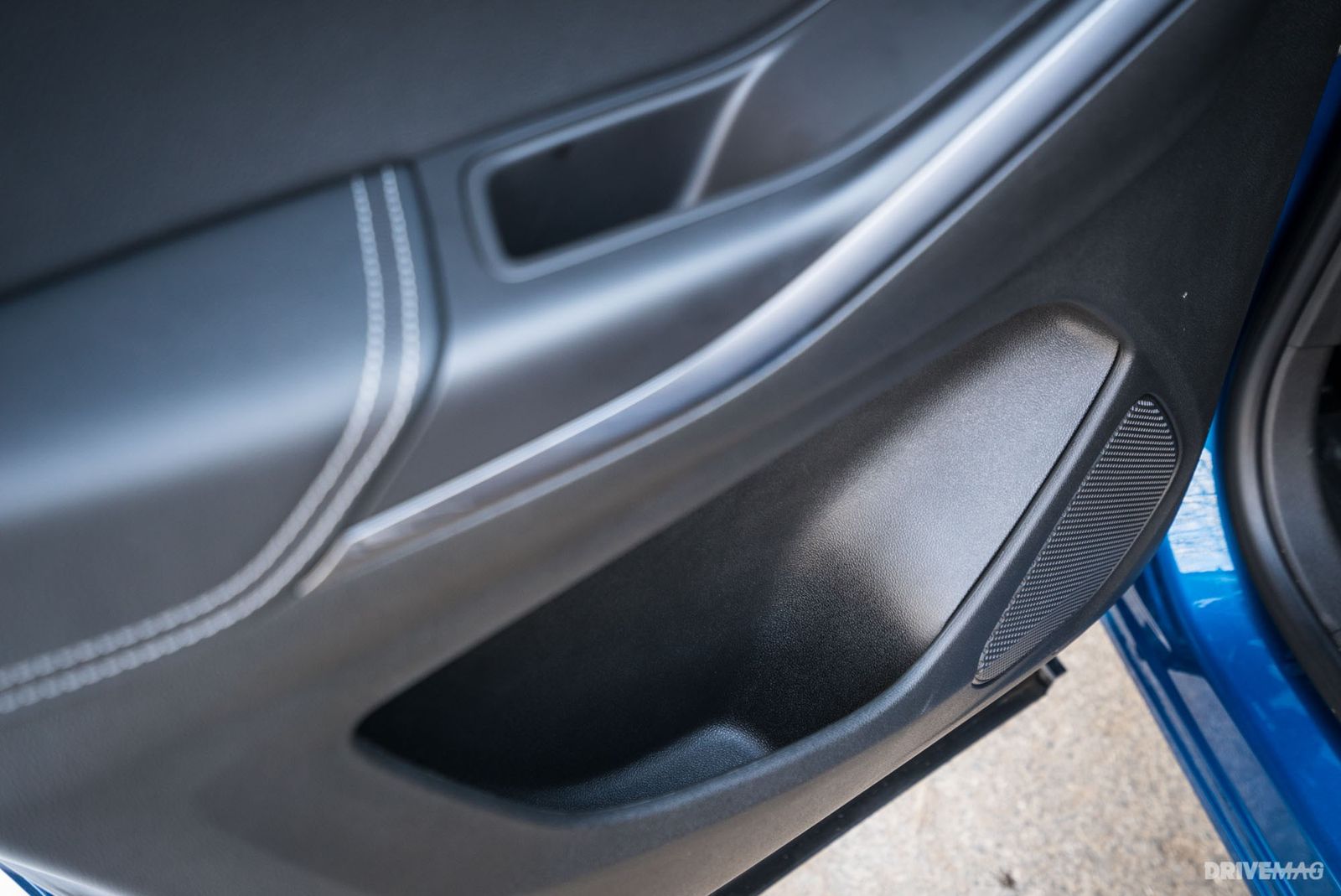 Aaand there comes the other side of the coin. Remember how we praised comfort in the section above? Of course you do. But now it's time to criticize the Grandland X's poor build. And while we're not sure whether all the Grandland X models are supposed to be fitted with seats and headrests that shake noisily at speeds of over 80-90 km/h, our tester had them.
It's a shame really: they've done such a nice job with keeping noise to a minimum and comfort levels up (even in the back, where you can fit three passengers and they'll still travel comfortably), yet the same noise sneaks back in courtesy of the very annoying passenger seat and rear headrest trepidation.
Elsewhere, you'll be greeted by soft materials – especially on and above the dashboard, but even the leather seats have a plush feel about them. But it's not all milk and honey: the inside cover on both A-pillars wasn't properly attached, leaving a small gap at the joints – again, we can't say if this happens in every Grandland X or the car we drove was an exception – but we hope it's the latter.
---
Practicality 8/10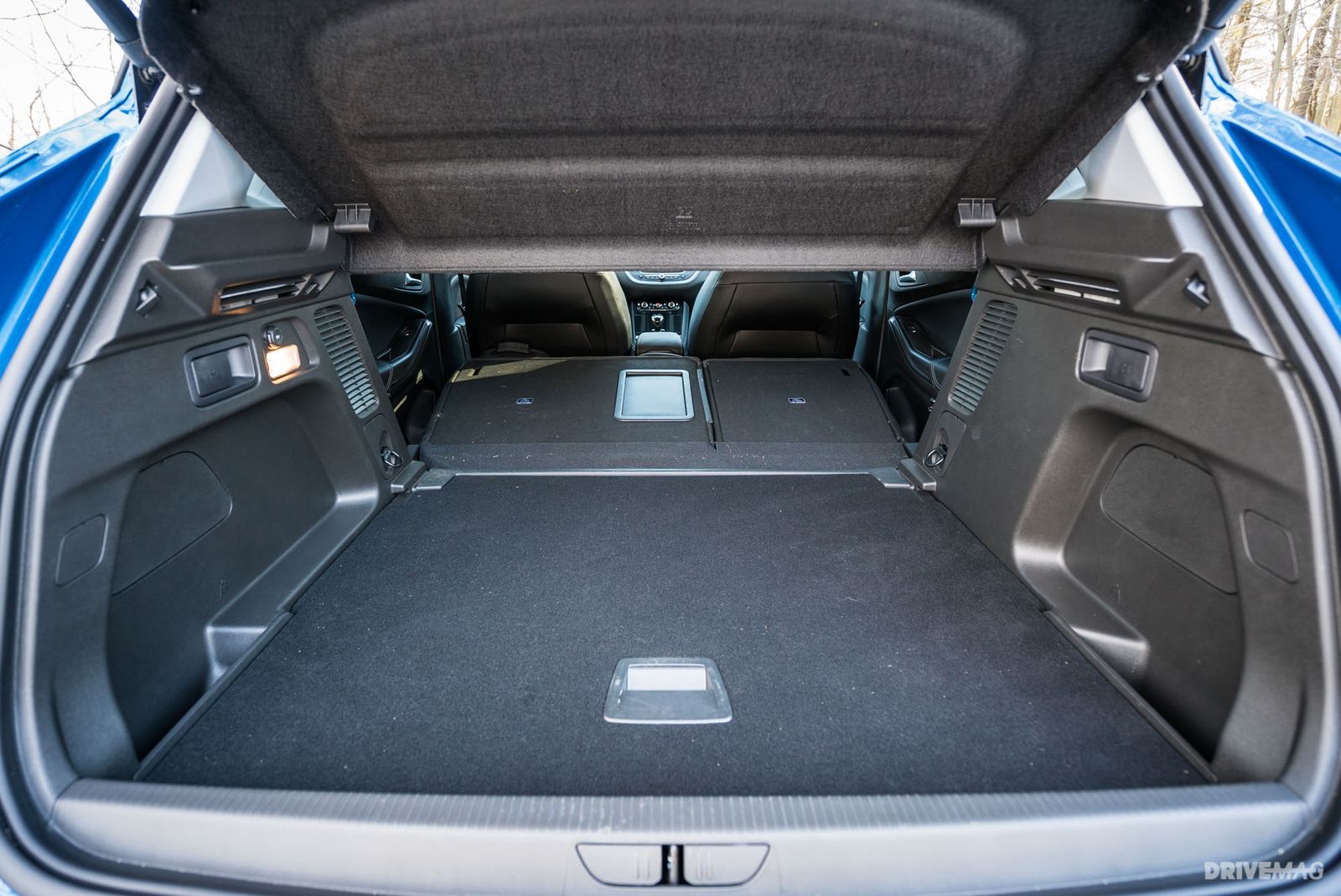 Here, the coordinates work on the Grandland X's advantage. Boot space stands at 514 liters but you can further expand that to 1,652 liters by folding the rear seats. Cabin-wise, occupants are provided with plenty storage compartments in the form of cubby holes (including a larger one between the front seats, also serving as an armrest), door pockets and other surfaces where you can fit a wallet or a smartphone.
Overall, the Grandland X is positioned mid-table as far as practicality is concerned. For example, its cousin, the Peugeot 3008 offers more boot space (520 liters), VW's Tiguan has 615 liters of space waiting to be filled with luggage. However, there are rivals who fall beneath those limits – such as the Ford Kuga (442 liters), Kia Sportage (503 liters) and Mazda CX-5 (501 liters).
---
Infotainment 8/10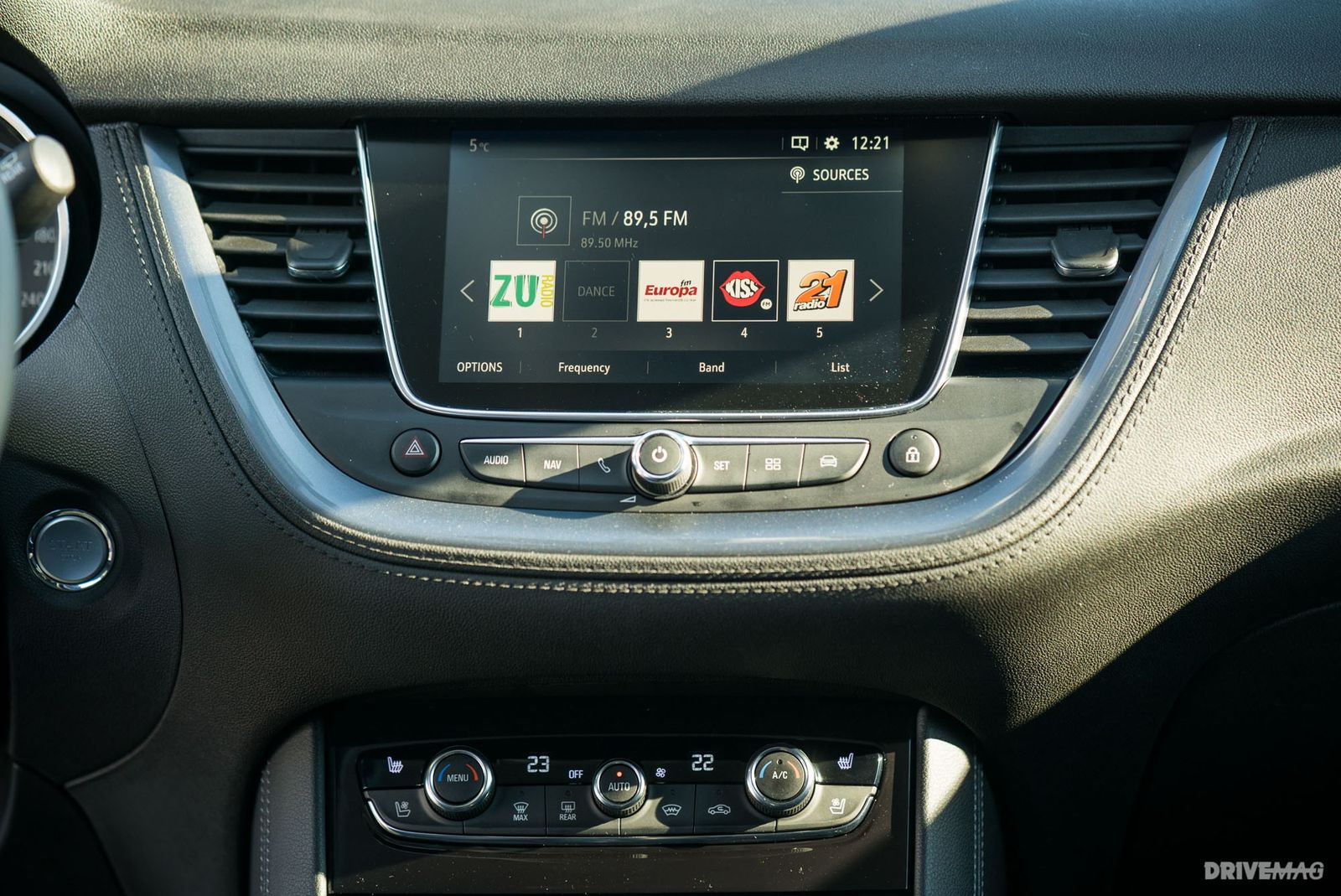 Customers can choose between the R 4.0 IntelliLink or the Navi 5.0 IntelliLink infotainment systems we've previously seen on the new Astra and Insignia. Both display neat color graphics and a glitchless interface, but smartphone users are better off with using the integrated Apple CarPlay and Android Auto features.
---
BUDGET
Efficiency 7/10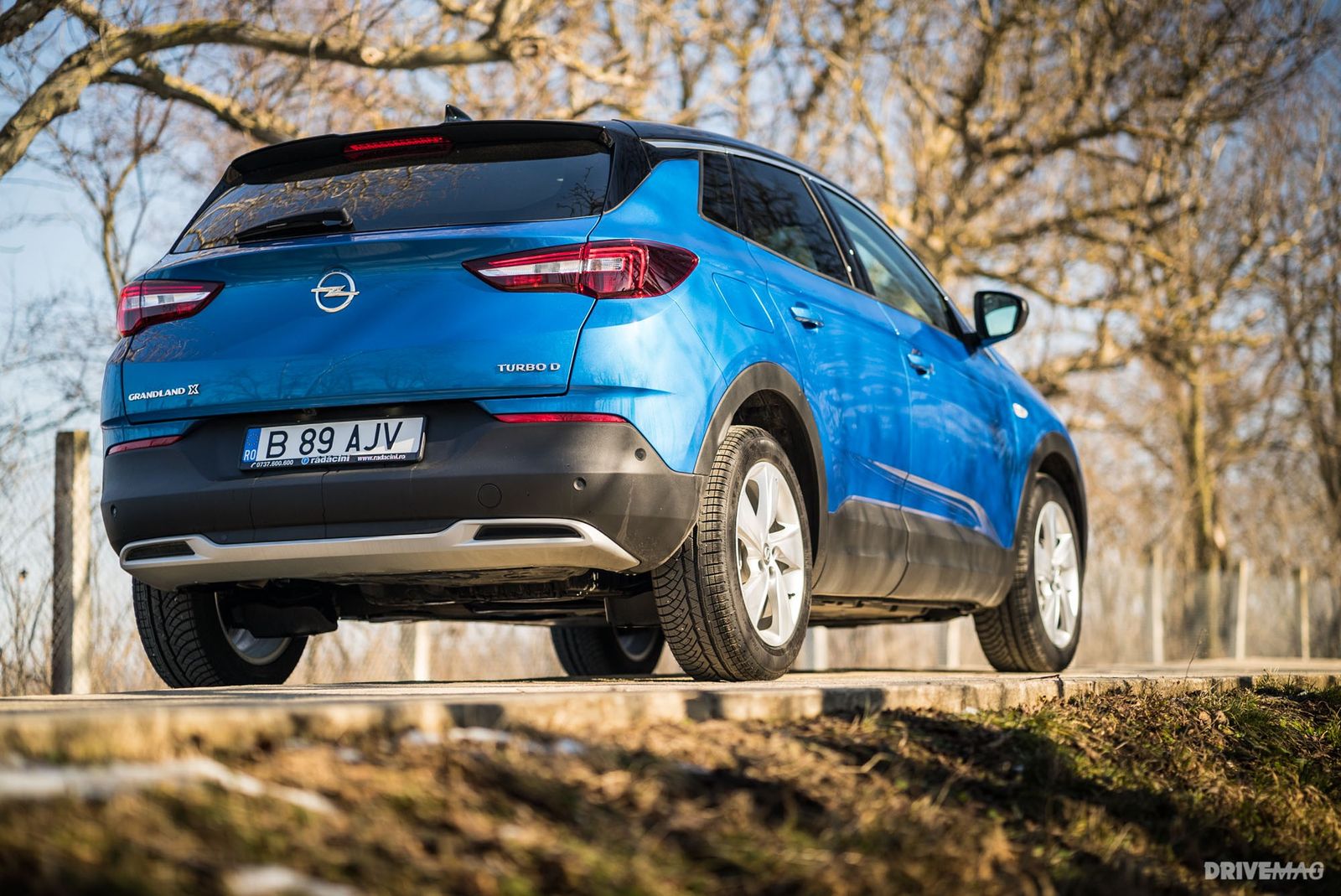 Opel's literature says the 1.6-liter diesel inside the Grandland X drinks 4.3 liters of fuel every 100 km (just short of 66 mpg), yet the average fuel consumption we got was 7 l/100 km (40 mpg). Keep in mind that we went for a balanced itinerary that married city driving with highway and B-roads.
---
Equipment 7/10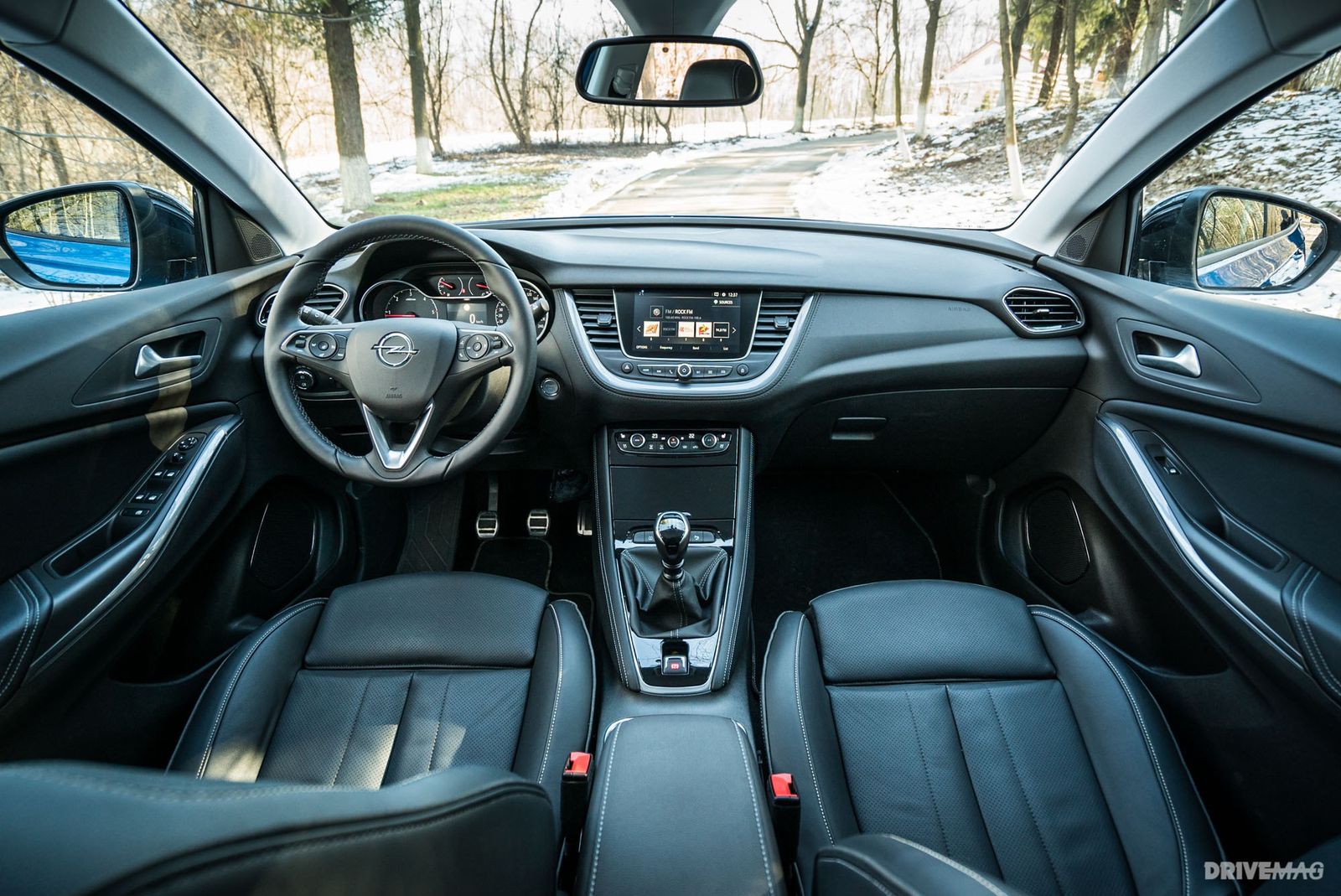 Every Grandland X has LED front- and tail-lights, lane keep assist, cruise control, the R 4.0 infotainment setup and 40:60 split-folding rear seats, 17-inch alloys, rear parking sensors, and Bluetooth, among others. Nonetheless, you'll have to climb up the trim level hierarchy to get a nicely-rounded set of features.
Optionally, customers can request the adaptive AFL LED system, IntelliGrip electronic traction control, panoramic parking view, adaptive cruise control, 18- or 19-inch alloys wheels, a heated leather steering wheel, dual-zone auto climate control, AGR seats, and keyless open and start.
---
Acquisition 6/10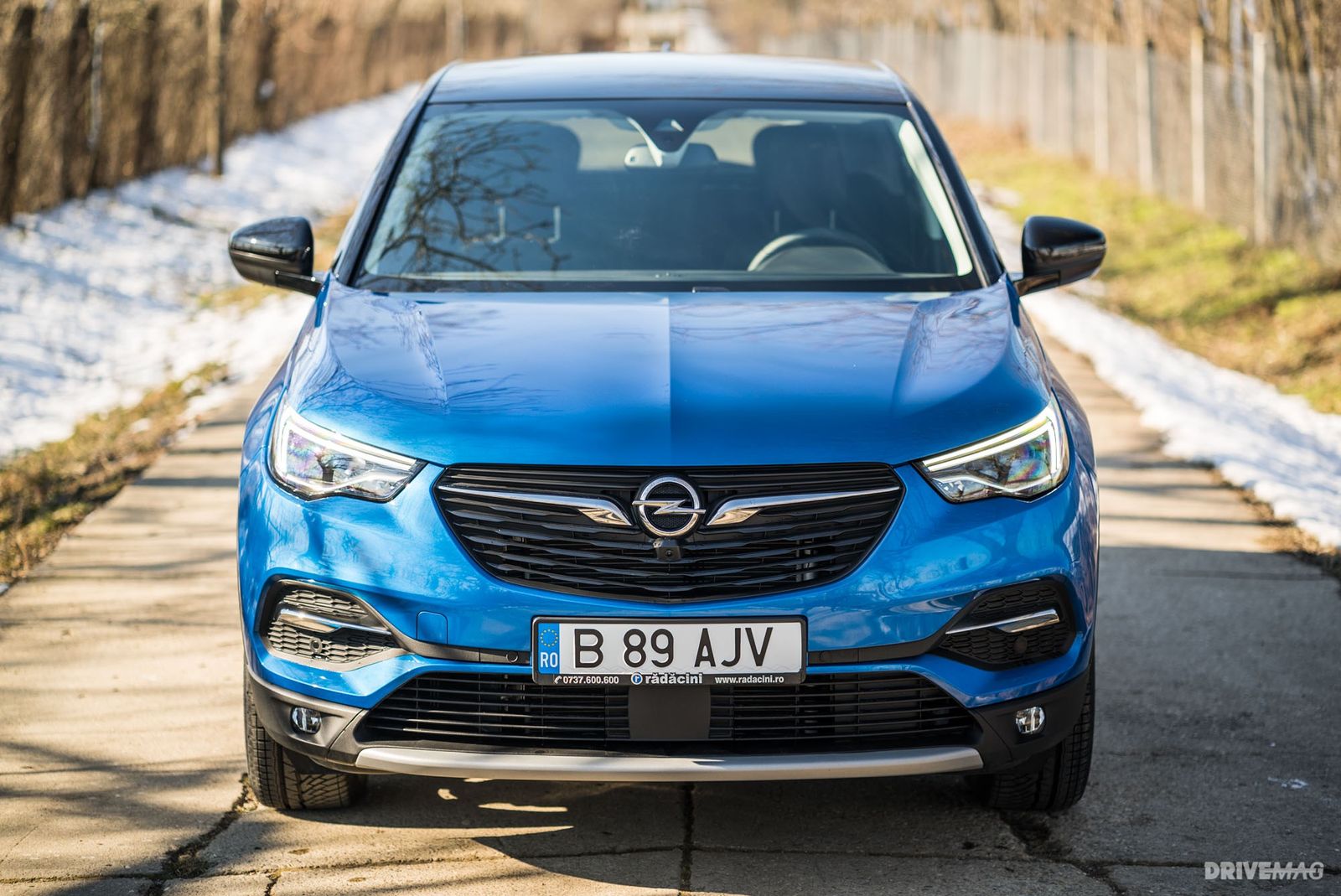 The thing is, Opel's Grandland X is far from being the segment's champion but on the other side, it's not a bad car. It simply had to suffer the consequences of arriving late at the crossover party – an already crowded room – where more established competitors are writing the laws of the game.
Still, its comfort credentials are not far from those displayed by the competition, although Grandland X loses big points when it comes to build quality and road behavior, not to mention the inexistence of an all-wheel drive version.
In Germany, the Opel Grandland X starts at €23,700, a hefty price to pay if we consider that Kia's very pertinent Sportage wears a starting sticker of €19,990 and Nissan's Qashqai starts at €20,490 (in the same market, of course).