Japanese-infused Koleos is a leap forward for Renault
Overall Score 83/100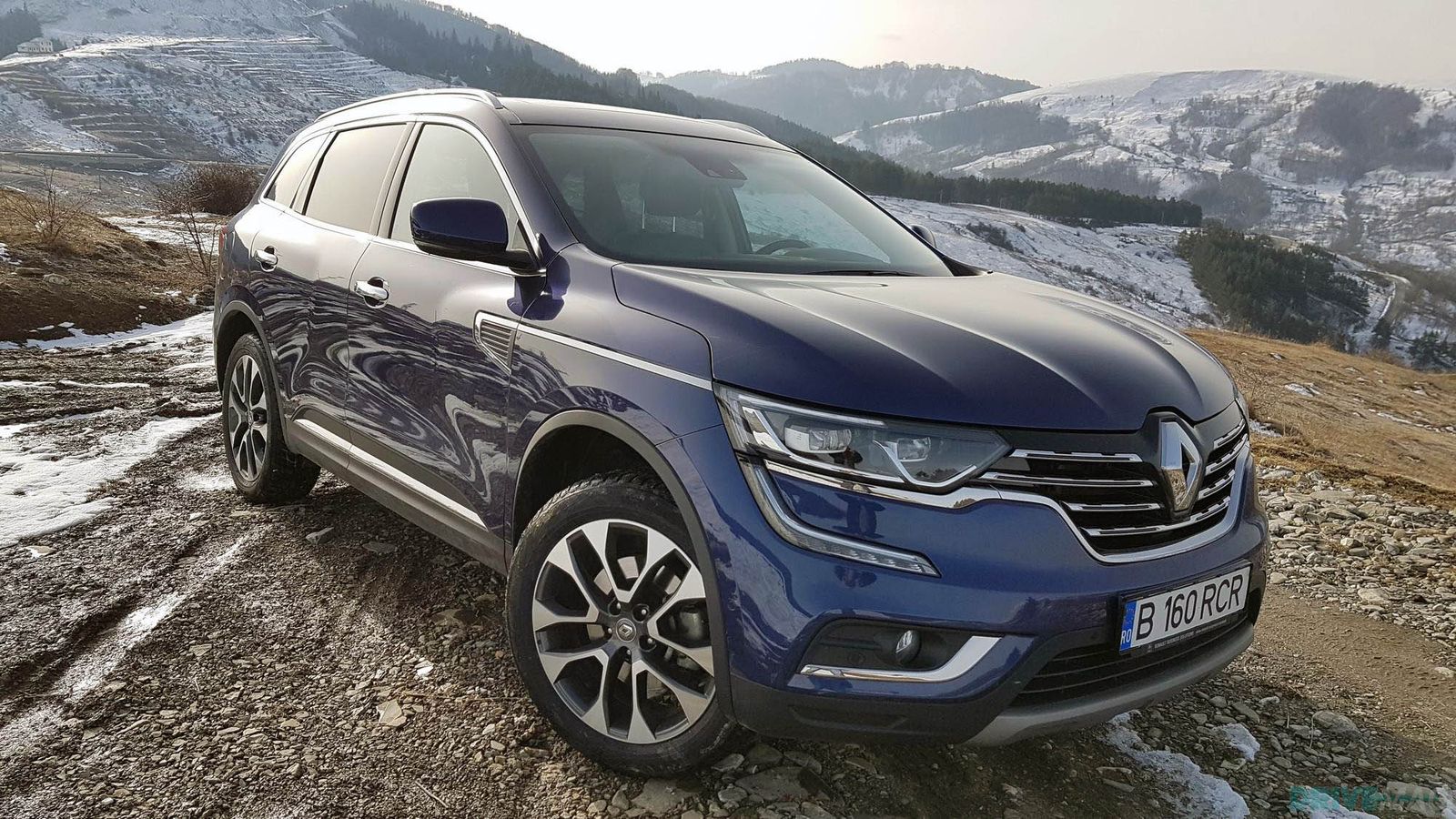 The first gen Koleos didn't quite manage to impress. It got five stars after Euro NCAP tests, but was somewhat wobbly on the road and pretty useless outside of it, while its main selling point was the posh and comfortable interior. It seldom managed to sell more than 20,000 units per year, which was nothing to write home about.
The new generation 2018 Renault Koleos tries to get rid of the old image and comes with much-improved handling, lots of gadgets and a thoroughly revised approach to what an SUV should be. It also has a new platform, the Common Module Family (CMF-CD), shared with the Nissan X-Trail and the smaller Renault Kadjar. It's not just a rebadged X-Trail, even if it shares a lot of elements with the Japanese car because Renault's designers did their best to differentiate between the two.
The exterior differences are many, and the interior is completely different, a sign that the Renault-Nissan alliance knows how to do things when it wants to create cars with their own personality, even when they share most of the mechanical parts with their cousins. Let's see if this is good news for the Koleos.
---
IN BRIEF
RECOMMENDED FOR:
Families
CREATED FOR:
All Terrain, Highways
HATS OFF FOR:
Comfort, Luggage Space, Passenger Space
---
DRIVE
Powertrain 8/10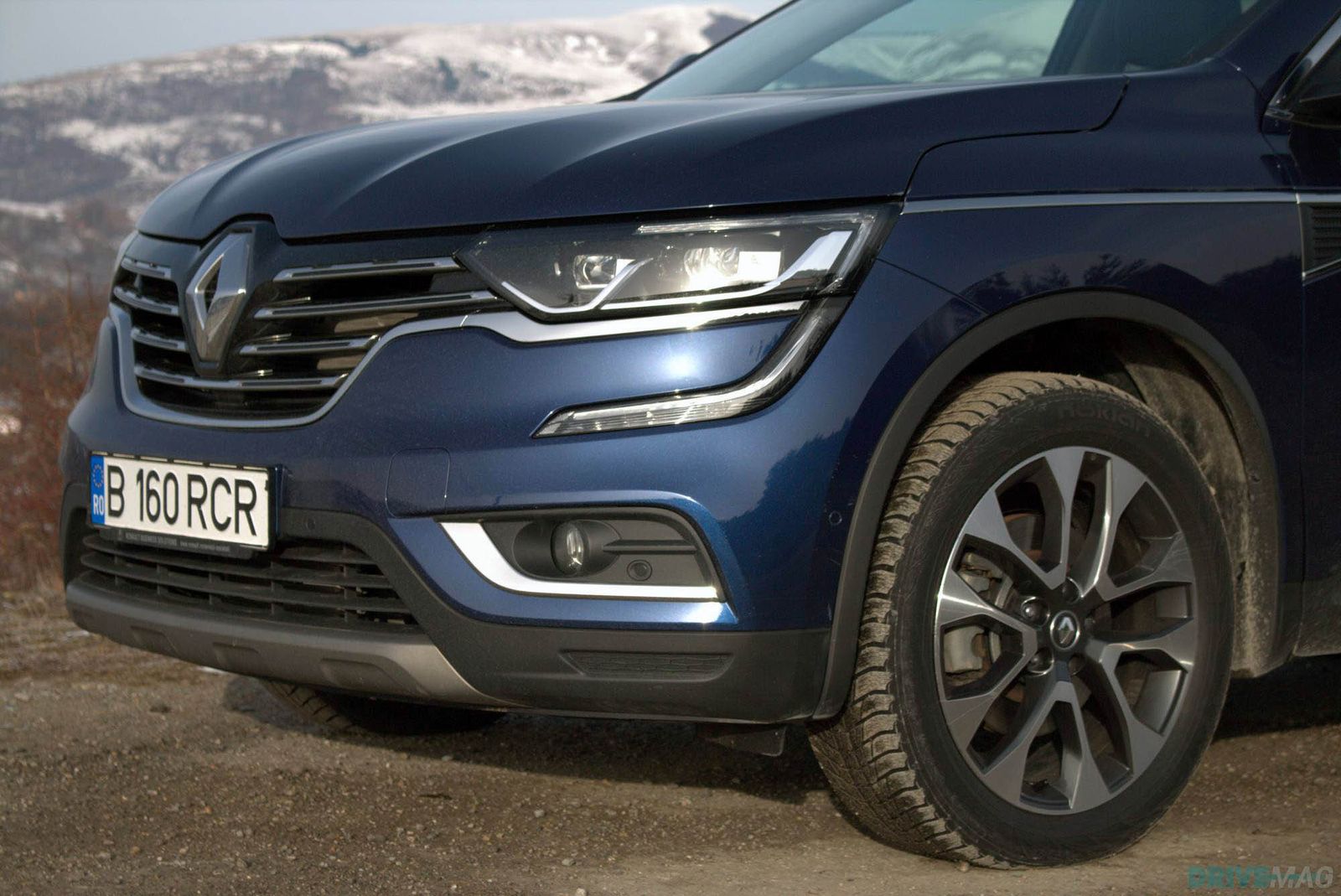 The 2.0-litre engine develops 175 PS and is quite peppy when pushed – 9.5 for 0-100 km/h and a maximum speed of 192 km/h are decent values for the compact SUV segment. Of course, don't expect a lot of sportiness, especially with the manual transmission (that needs 10.7 seconds for the 0-100 km/h sprint). The CVT is better – and more comfortable, too – but doesn't quite live up to what other SUVs offer in the segment.
You'll have 380 Nm of torque available at quite high rpm – 2000 to 3000, which means two things – you'll constantly have to hear the noisy CVT inside the cabin even when the car barely moves; eventually you'll have all the power you need to go over any kind of terrain or to overtake. Speaking of overtaking, as long as you accustom yourself to the CVT's style, you'll be alright. Please remember that this is a family-oriented SUV and not a car built for dynamic drivers.
---
Handling 8/10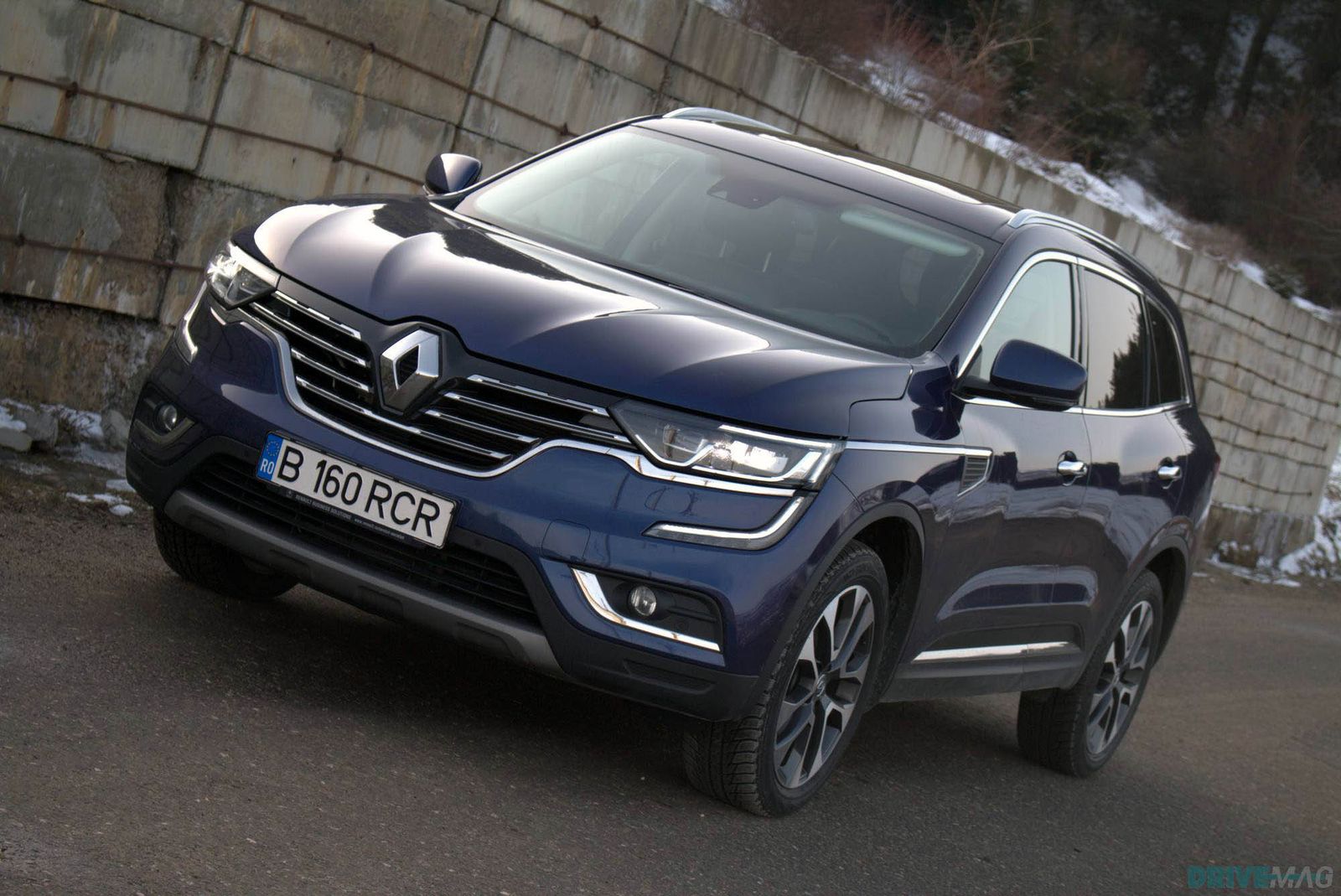 Renault just doesn't care about the driver feeling where the car's wheels are, so it didn't make any exceptions for the Koleos. The steering wheel is easy to handle, yet feedback from the front wheels is absent and you'll often find yourself correcting the car's trajectory in the corners, especially on mountain roads. You'll get used to it in the end, but don't count on the Koleos to be among the top performers in its segment.
However, the Koleos improved a lot with regard to body roll – now it's at a minimum and doesn't bother the driver as much as on the previous generation. The car remains stable even when driven over potholes and the suspension does its job very well, even when taking the car for soft off-roading. Here, things improved as well, as the new Koleos is more composed and firm when going over rocks or through mud – courtesy of the 4×4-i system it got from with Nissan.
You'll never feel sporty behind the wheel of a Koleos, but navigation through small places has improved a lot, and you can easily be the first to take off from the stoplight if you really want this, but prepare to be overtaken by others in a matter of seconds. Overall, it's a car that will satisfy most SUV buyers, especially if it will be used for highway driving and commuting.
---
Safety 9/10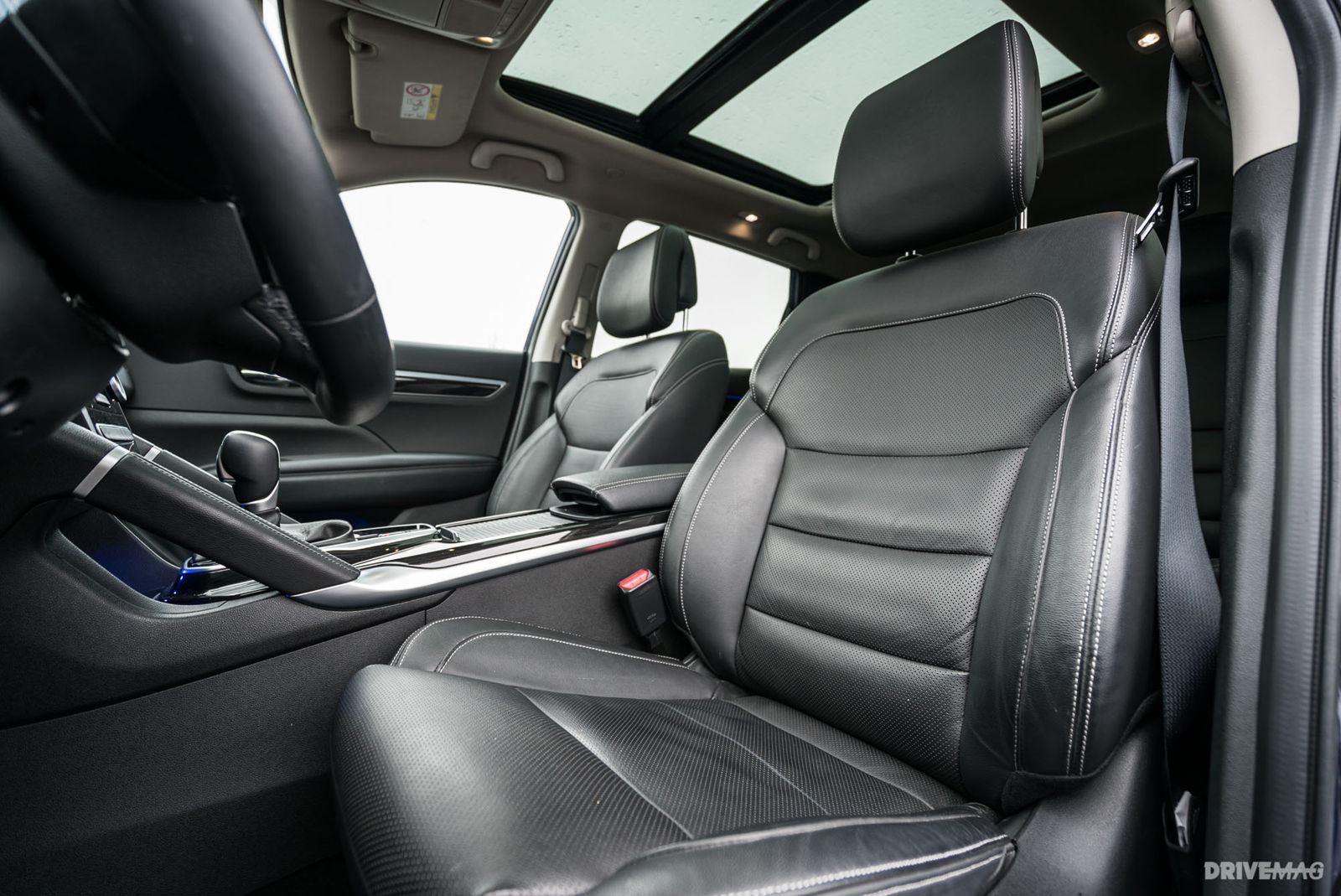 The 2017 Koleos has received five stars at Euro NCAP's crash tests, but there's more to the story than the perfect score, and you should always search within the segment to make comparisons. With the exception of the driver's right tibia and the passenger's torso, which received only marginal protection in a frontal crash, everything else was very good, so Koleos managed a perfect score.
Its Active Emergency Braking system also performed well, reducing the risk of whiplash from low-speed impacts, warning the driver if a collision is imminent, preparing the brakes and even braking the car if the driver doesn't react in time, at speeds of between 20 and 85 mph (30 and 140 km/h), or 4.34 and 99.2 mph (7 and 160 km/h), to full stop, depending on the option you choose. Do check with your dealer which system is implemented on your selected car.
You also get Lane Keeping Assist, Blind Monitoring warning, adaptive LED headlights, and drowsiness alerts. However, the Koleos lacks an automated lane keeping aid (it just warns the driver), matrix LED headlights or adaptive cruise control. What's more, visibility in corners is rather poor because of the massive A-pillars and affects handling on mountain roads and in off-road conditions. You should keep this in mind when assessing how safe the new Koleos is for you. This is why it doesn't get a perfect score in our assessment.
---
INTERIOR
Comfort 9/10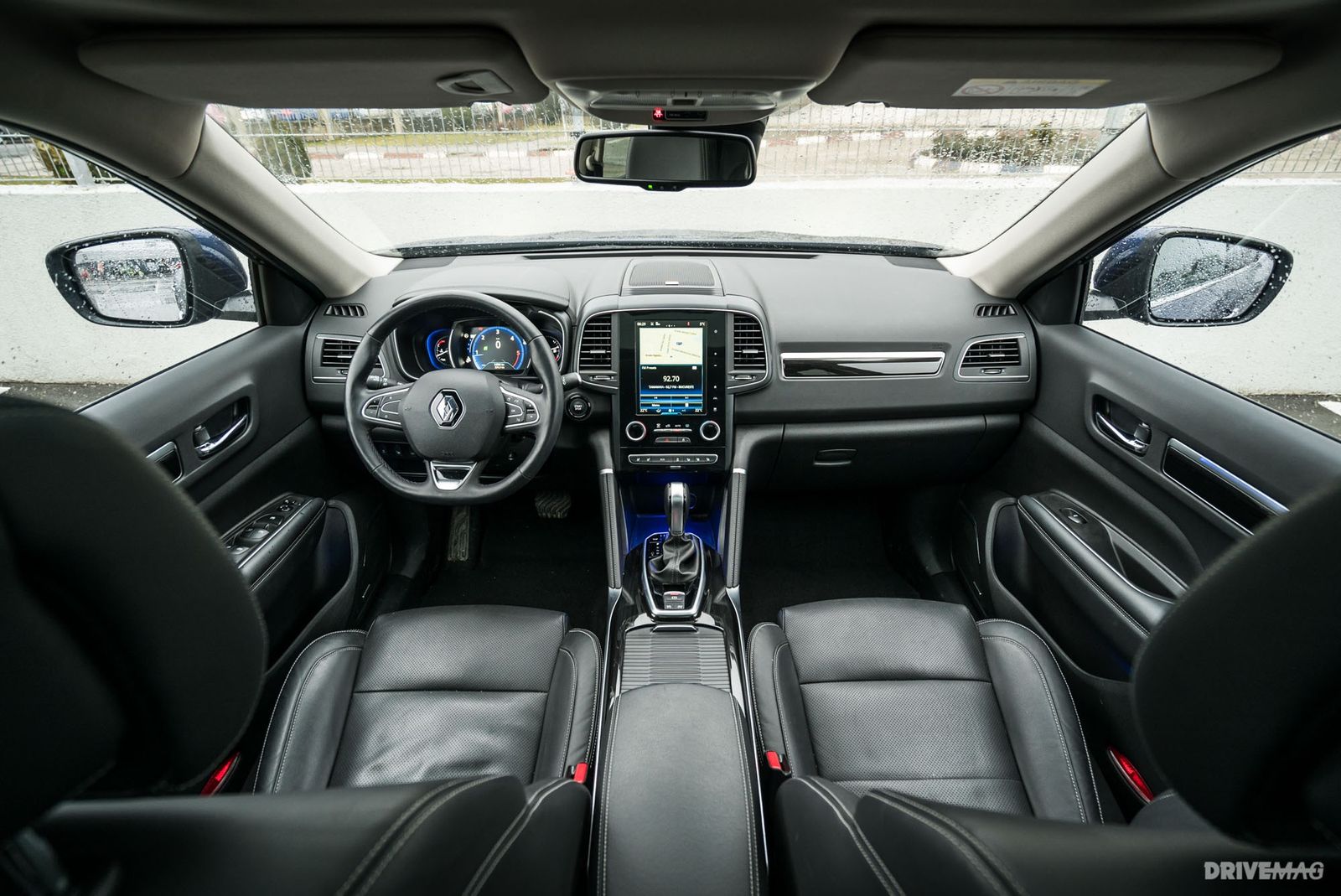 The new Koleos is a very comfortable car. Its drivetrain absorbs shocks from potholes and rail crossings, and remains comfortable even on country roads or during mild off-roading. On the highway, you can talk with the other passengers without raising your voice, as sound insulation is very good and engine noise is at a minimum.
There are some caveats here: the seats are comfy and can come with heating, ventilation, and massage, but lack proper lumbar support, so please test them carefully before deciding to buy, especially if you have back problems. The CVT is noisy, too, so in the city, you'll end up with a noisier car than the one with the manual transmission. Front seats are properly shaped for lateral support, though, and there's plenty of room for rear passengers, too. Overall, you get the expected space for its large outer dimensions.
---
Quality 9/10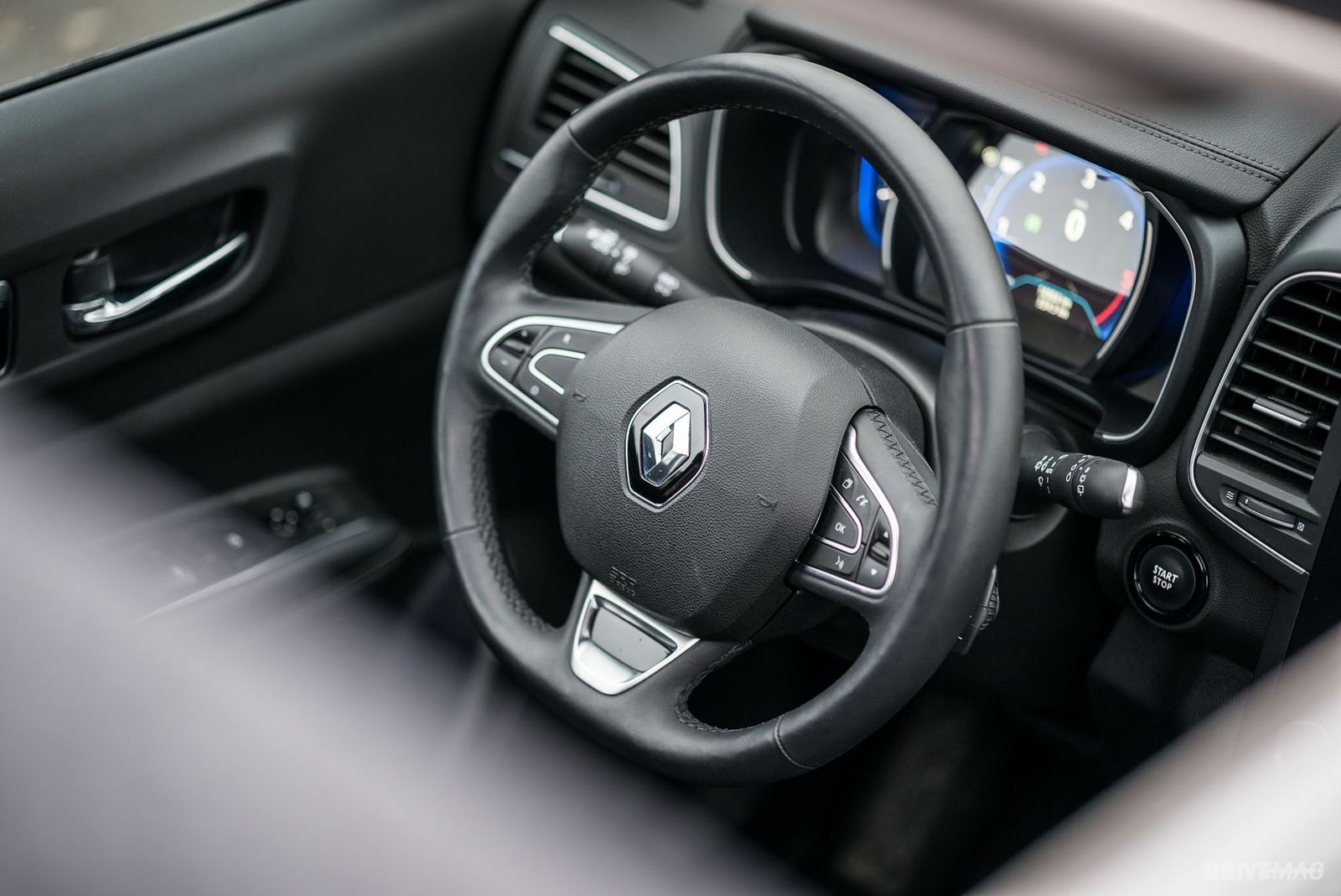 The cabin's interior, especially in the top-level Intens trim we tested, is abiding by the Japanese quality standards, so there's very little to nag about, keeping in mind its price tag and its segment. Soft plastics above the line, rugged but decent plastics below the line, you know the drill. Anywhere you'd put your fingers, you'll meet nice and soft textiles, leather or plastics, so this is a major improvement from the previous generation.
If you opt for the leather seats on the Intens trim though, don't expect the highest-quality leather available, you'll have to go for the Initiale treatment for this. It remains to be seen if the Koleos will age well, but from what we've experienced after driving it for 350 km or so, it doesn't squeak, rattle or annoy the driver in any way. Nissan's quality management shows here, if I may say so.
---
Practicality 9/10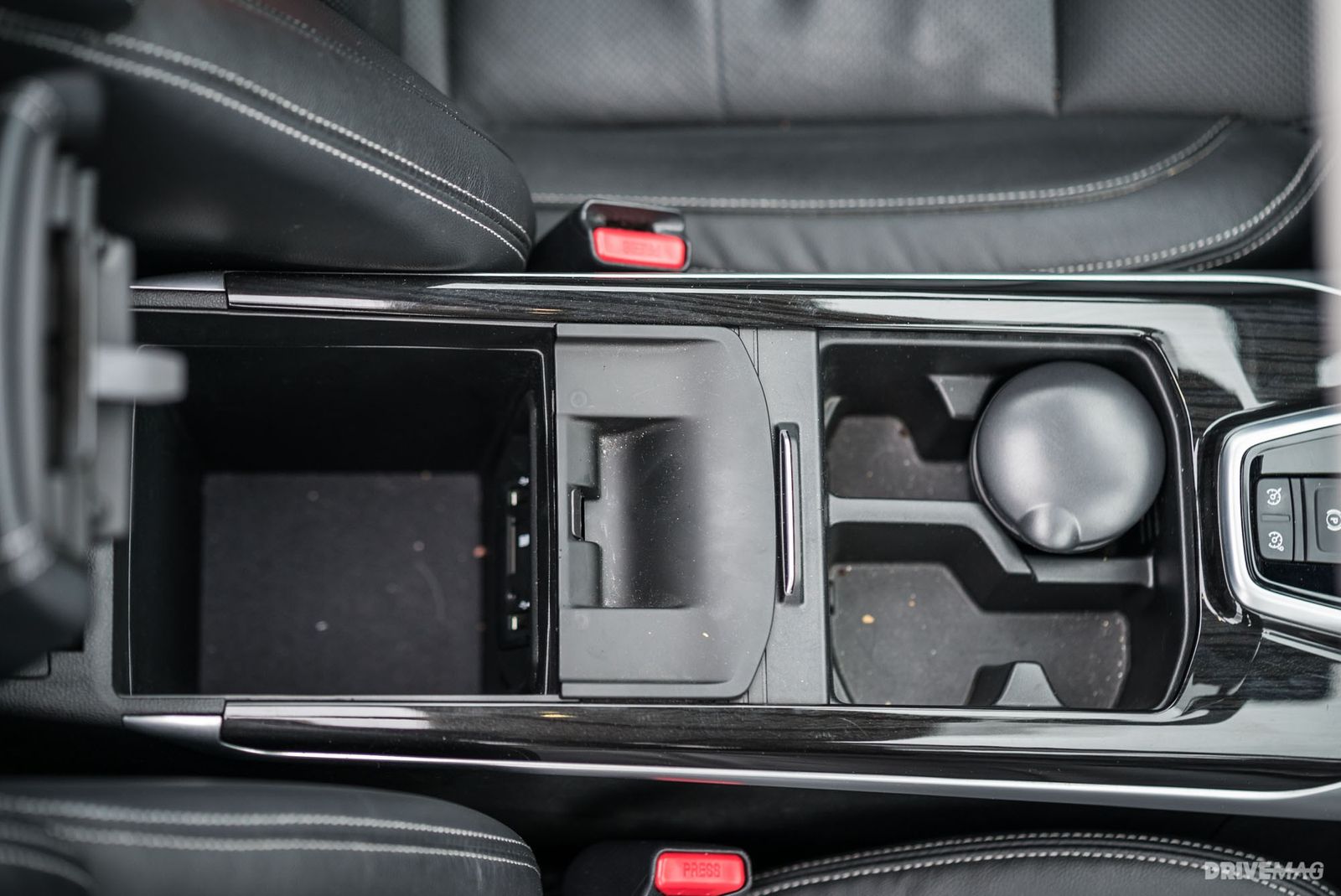 Let's say that Renault's know-how for family cars and MPVs shows everywhere in this car. You have large storage spaces in the front and back doors, in the center sliding armrest, in the glove box, and a big sized boot that offers 498 liters and can be extended to 1,706 liters. These are not the best-in-class figures, but they are enough for a family of five and their luggage.
The hatch can be opened with a foot gesture, the rear seats can be easily folded for a flat loading area and you also get some clever storage solutions through Renault's Easy Break system. Overall, the Koleos is a car built around the family, and this shows. I'd even say this is its main selling point.
---
Infotainment 6/10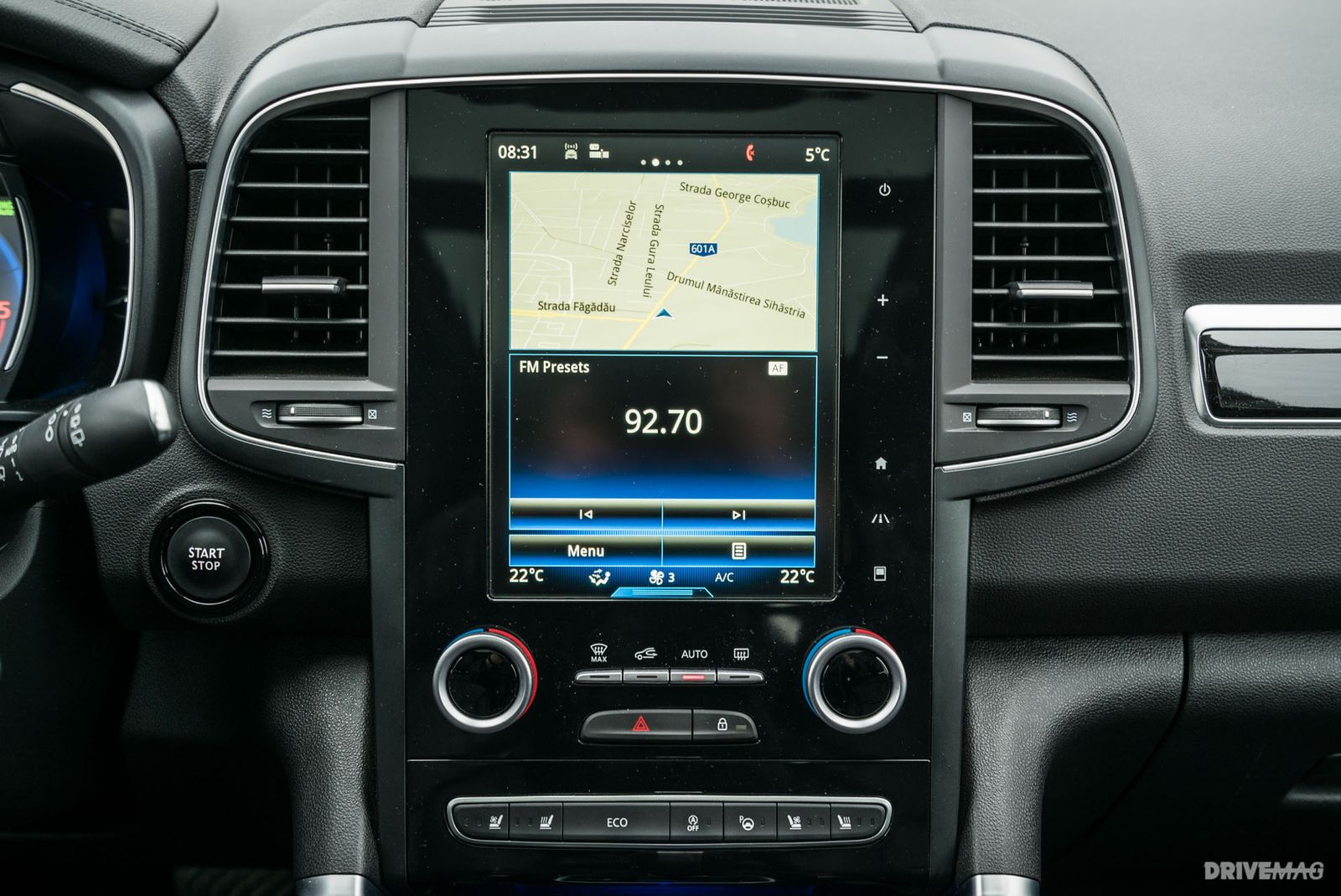 The 8.7-inch R-LINK 2 tablet is nicely fitted on the dashboard and offers access to the car's main functions in what Renault though is a straightforward and high-tech approach. I absolutely hated it, as I do with almost all "let's put all the buttons on a touchscreen" infotainment systems nowadays.
Don't get me wrong, it's fast enough and has nice graphics, but modifying even small things like adjusting the ventilation speed or selecting a specific radio channel gets unnecessarily complicated, and you will constantly be forced to take your eyes off the road to fiddle with the system and then wonder how and when you ended up in a ditch. I can understand why car designers want us to be in sync with the times, but Renault's implementation of the "look, ma, no buttons" philosophy is just not good enough – anything you want to find is buried under several layers of screens. Not that they're alone in this crazy fad. Gah!
Connectivity is OK, as the R-Link 2 comes with Apple CarPlay and Android Auto. Bluetooth connections are easy to make and I didn't experience any problem with its functionality in a seven-hour test.
On the other hand, Renault's navigation system is unfortunately not very smart, and they'd better change their GPS solutions provider or they'll soon end up at the back of the pack – it insists to send you on the wrong road even after you clearly don't want to get there and you made the necessary route adjustments. Things get much better with the BOSE sound system, which is a delight for audiophiles – just opt for the top of the line R-Link to enjoy it to the max, not for the useless nav, OK?
---
BUDGET
Efficiency 8/10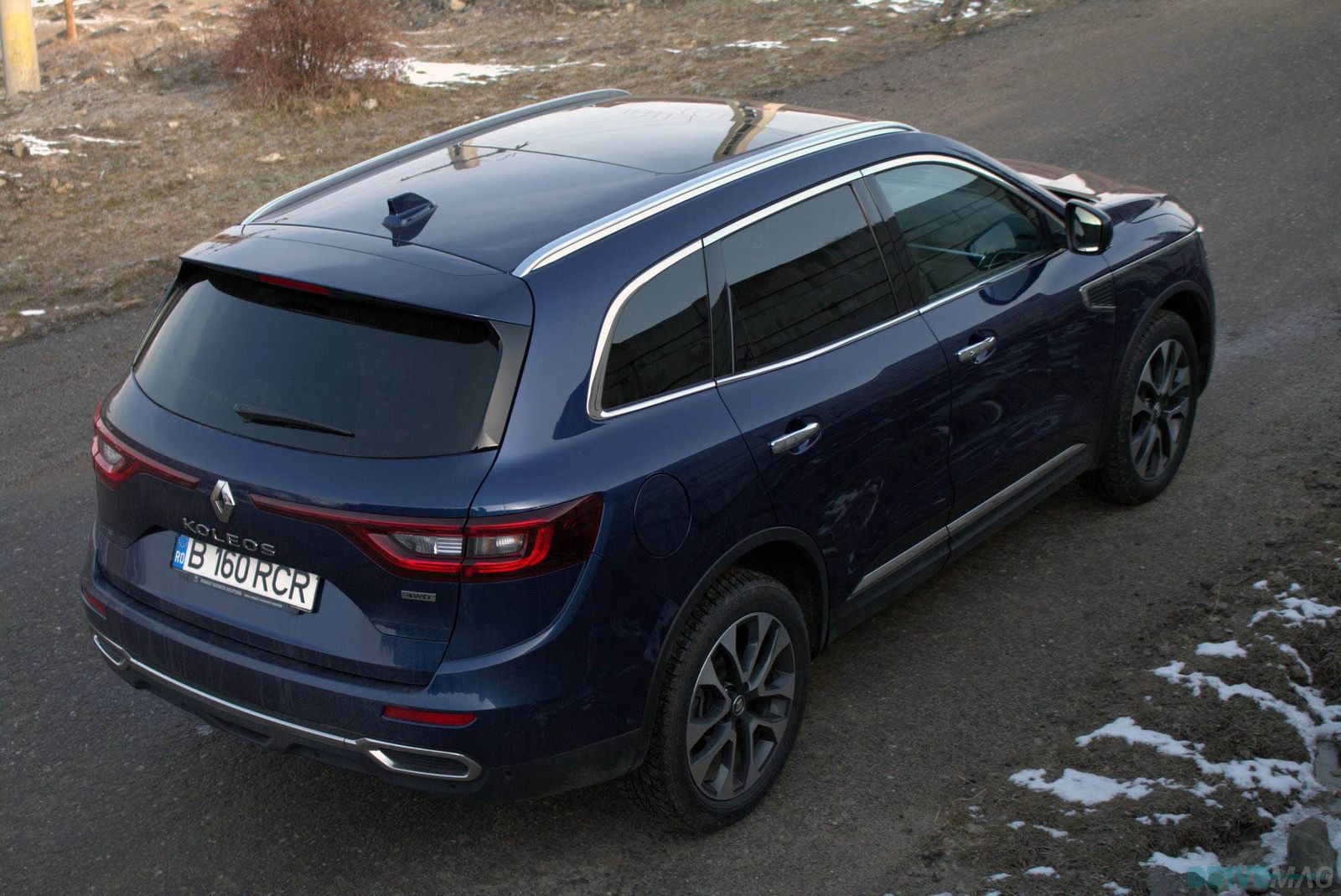 Renault boasts an average combined fuel consumption of 5.8 liters / 100 km (around 40 mpg). Of course, you will not reach this level no matter what you'll do, but our average fuel consumption was 8.7 liters / 100 km, with some 60 km driven within the city, 120 km on highways, another 160 on normal roads and some 10 km on a soft off-road track. For a normal driving style with occasional sporty sprints, and for its 175 hp and CVT transmission, it's a decent fuel economy.
The Start/Stop feature is rather slow to react and you'll find yourself wanting to deactivate it in busy city centers, but I guess you'll get used to it in the end. It saves people from cancer, so there's that, people, keep it on! It doesn't last as long as you'd need it to last on a busy day, though – the engine restarts rather sooner than expected. Another area where Renault can and should improve.
---
Equipment 9/10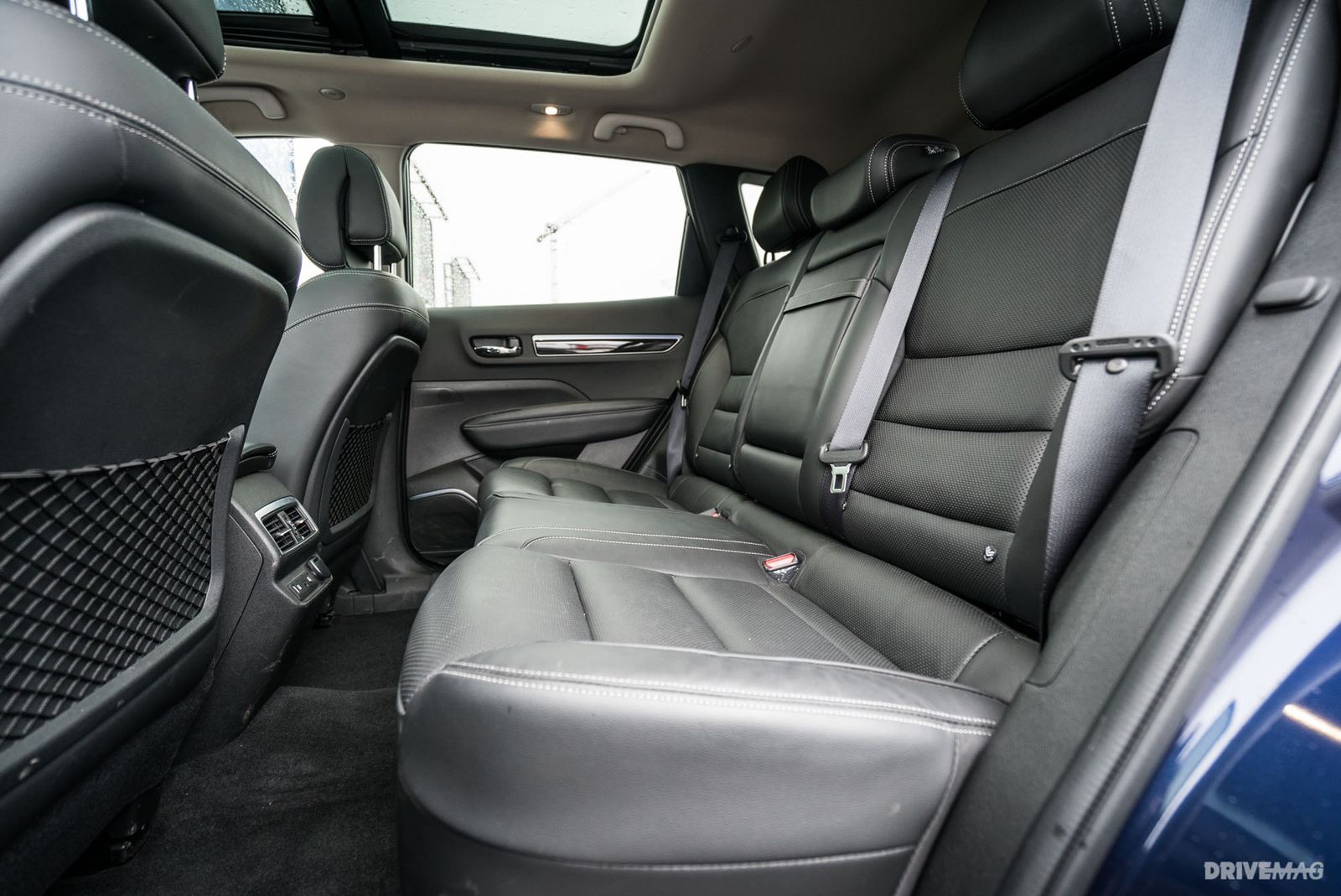 The Koleos we tested was in its top-level Intens trim. You get lots of goodies, but nothing above what you'd already expect from this busy and growing segment in 2018. Depending on the market and options you choose, you have heated and ventilated front seats with massage function, heated rear seats, a self-opening boot, dual-zone climate, Pure Vision Full LED main- and dipped-beam lights and LED DRLs, lots of chrome inserts, nice leather on the seats, customizable LED cabin lighting, chilled/heated front cup holder, the R-Link system with Apple CarPlay and Android Auto connectivity, and so on.
Few things lack for a perfect score. The ability to keep its own lane, the adaptive cruise control, a head-up display, matrix LED headlights – these are some of the features you should come to expect from a flagship in the year 2018, and the Koleos doesn't have them. Yet, at least. So, not a perfect score here, too, even if the Koleos really has an impressive feature list.
---
Acquisition 8/10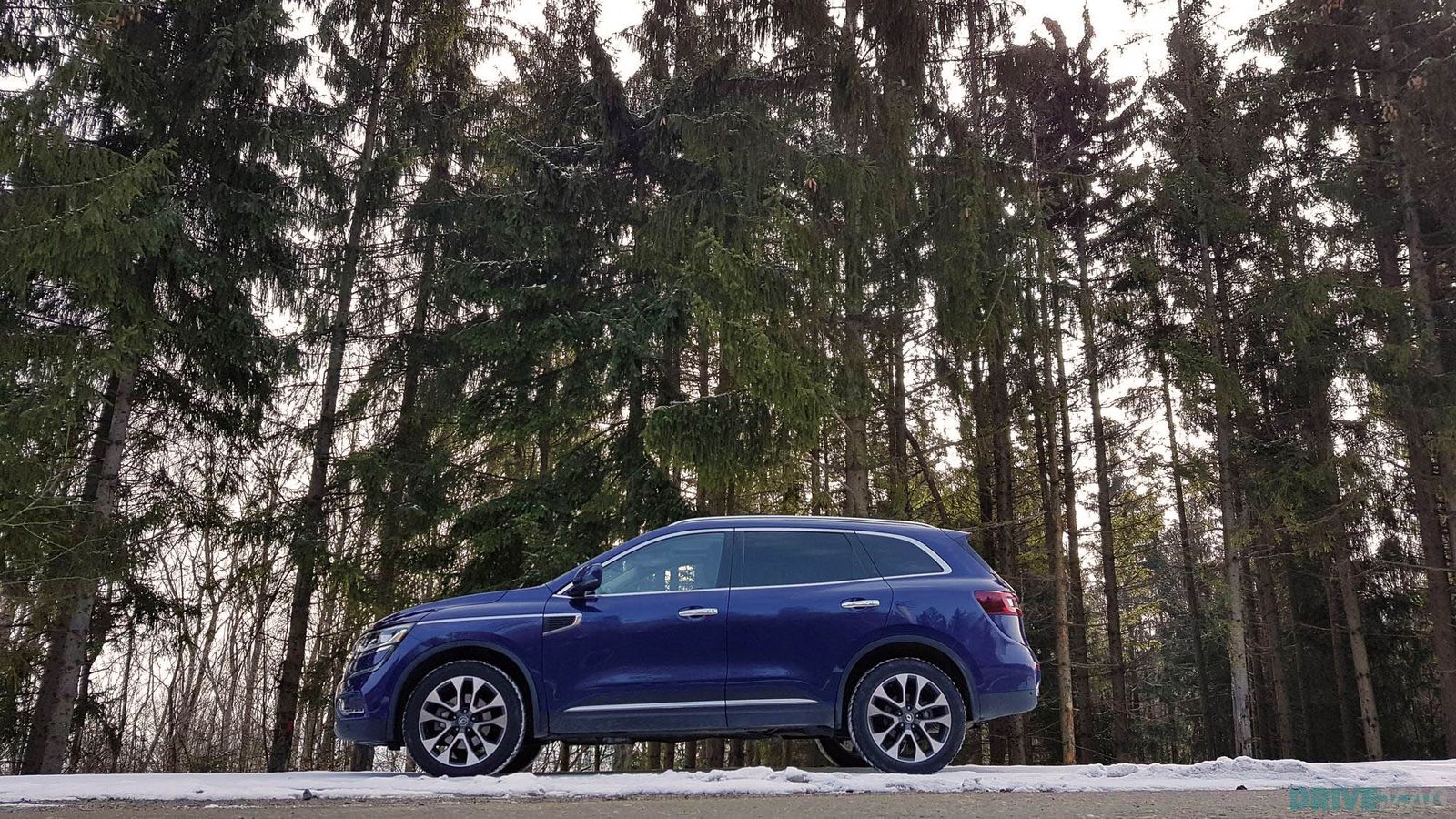 At 30.900 euros starting price in Germany, the Koleos is not the most expensive SUV in its segment. On the contrary, even the 39.950-euro Intens version we tested is still affordable. Go for the 44.500-euro Initiale version if you feel like splashing on 19-inch wheels, 12-speaker BOSE system, the self-opening boot with foot sensor, electrical front seats, and Nappa leather, but I'd advise to keep a cool head and chose the Intens version instead. It has all you really need.
Renault remains very close to a smart buy in the segment if you don't look at its South Korean competitors. However, if you want a Japanese car with French styling and feeling, by all means, go and test one. As always, you'll be the final judge. For us, the new Koleos is a big step forward. It remains to be seen if it's enough to propel it in sales, too.