2018 Volkswagen Polo 1.0 TSI Comfortline review: Pragmatisch
Ticking all the right boxes
The new VW Polo is larger, more spacious and fitted with technology meant to attract a younger client base. But what is it like to drive?
Are you in the market for a supermini? Then get your patience groove on, my friend, because in Europe, this segment is thicker than a chinchilla's fur.
Cars in this segment either look good or they're fun to drive, some are downright affordable while others are cheap to run and reliable. Yet there's one that (almost) has it all.
The VW Polo has lived through six generations and more than 14 million vehicles sold since its inception back in 1975. Its latest iteration came to market last year after 33 months of development stretching from 2014 to 2017.
It sits on Volkswagen Group's extremely versatile MQB platform (the fruition of around $60 billion worth of investments) also found underneath the likes of Seat Ibiza, Leon, Ateca and Arona but also Volkswagen Golf, Passat, Arteon T-Roc, Tiguan, Skoda Octavia, Superb, Karoq and Kodiak.
Yes, it might look like my grandfather's fishing vest, but Polo clients care more about what their car can do and not necessarily the number of heads it will turn on the street. Which is zero, but again, not the point.
https://cdn.drivemag.net/images/icons/inbrief-icons.svg
IN BRIEF
Recommended for:

Created for:

Hats off for:

Bang for the buck:
Powertrain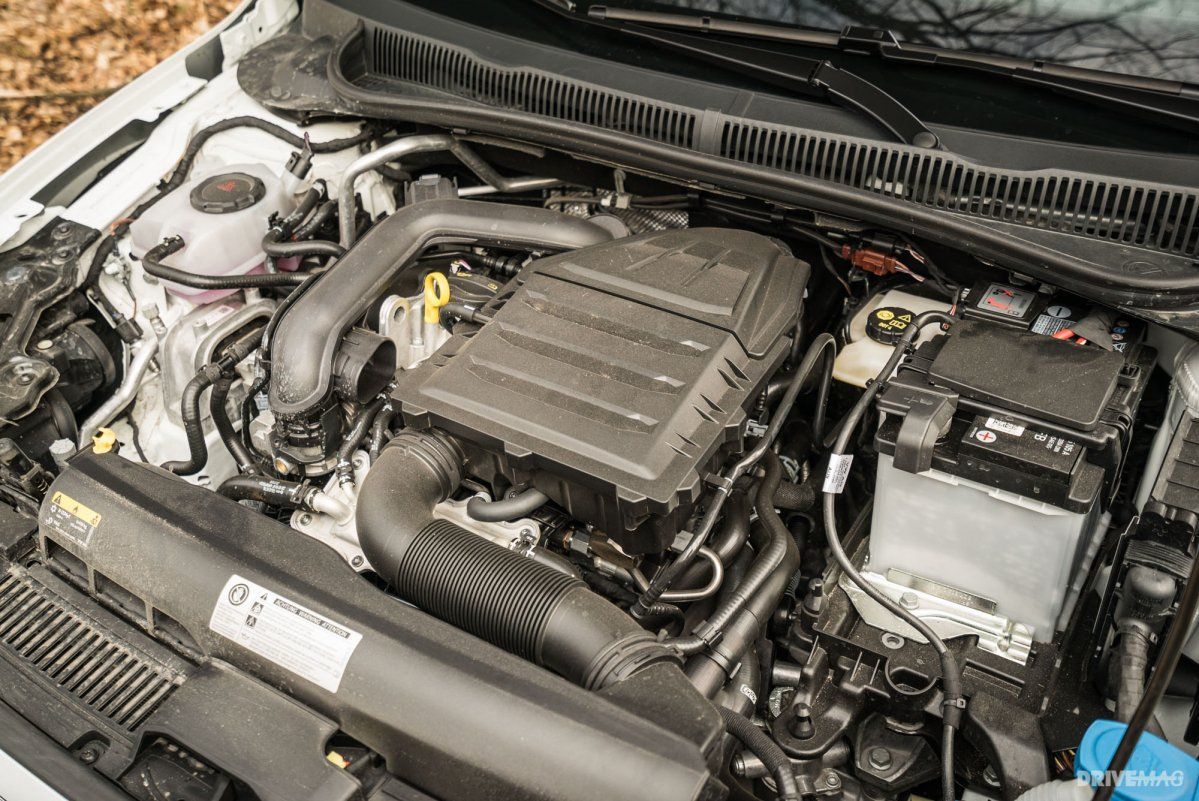 Our tester had the 1.0-liter TSI petrol engine humming under the hood, a powerplant that is the epitome of a nearly dead and gone downsizing era. Ironically, VW were the first carmaker to admit there's no point in using such small engines anymore, yet this one lives to see another day on the new Polo.

I the car we tested engine buzzed out 95 hp and 175 Nm of torque courtesy of a turbocharger and while VW's fellow manufacturers get more oomph out of similar-displacement powerplants (check out Ford's 1-liter EcoBoost mill for further reference), it made the new Polo feel zippy and energetic at times, but when pushed hard, its limitations are quick to pop up.

Despite its three-cylinder arrangement, vibrations were on a low most of the time and the crisp five-speed gearbox added its name to the bits and bobs on the pleasant surprises slate. However, some of its ratios are too long, mind you, and you might want to consider the DSG if you're not going to leave the city too often.
---
Handling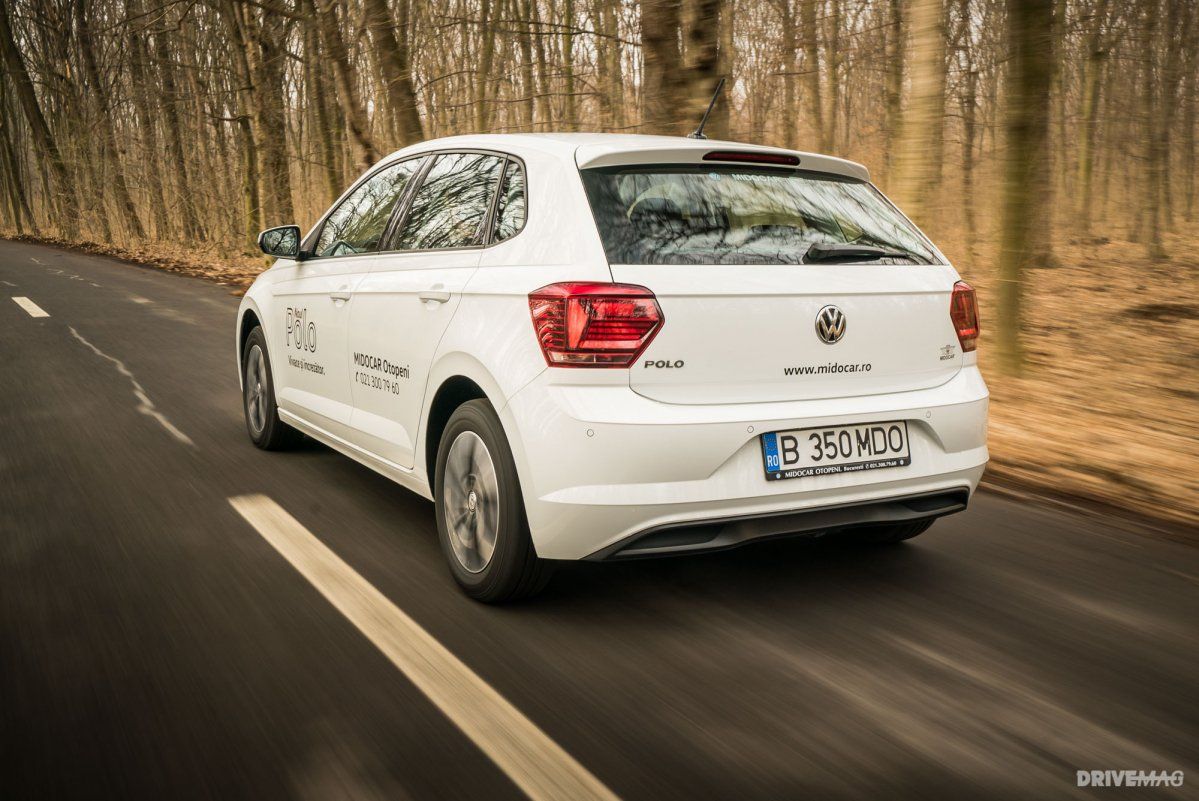 Right, suspension and chassis. From the off I want to mention the MQB's platform versatility and that it should be considered one of the best products to come out of Wolfsburg in the last decade or so. Forget the Currywurst. Forget the VW Golf. Forget VfL Wolfsburg.

The MQB architecture is not just extremely versatile and pertinent, but very efficient in balancing out comfort and road handling. This doesn't necessarily mean that there's an equal sign between VW's Polo and Ford's Fiesta when it comes to driving feel, but the German supermini is right up there with the top performers in the segment.

Yes, the steering isn't a feedback philanthropist but at least it's light enough to get you out quickly out of the city's crammed streets and parking lots.
---
Safety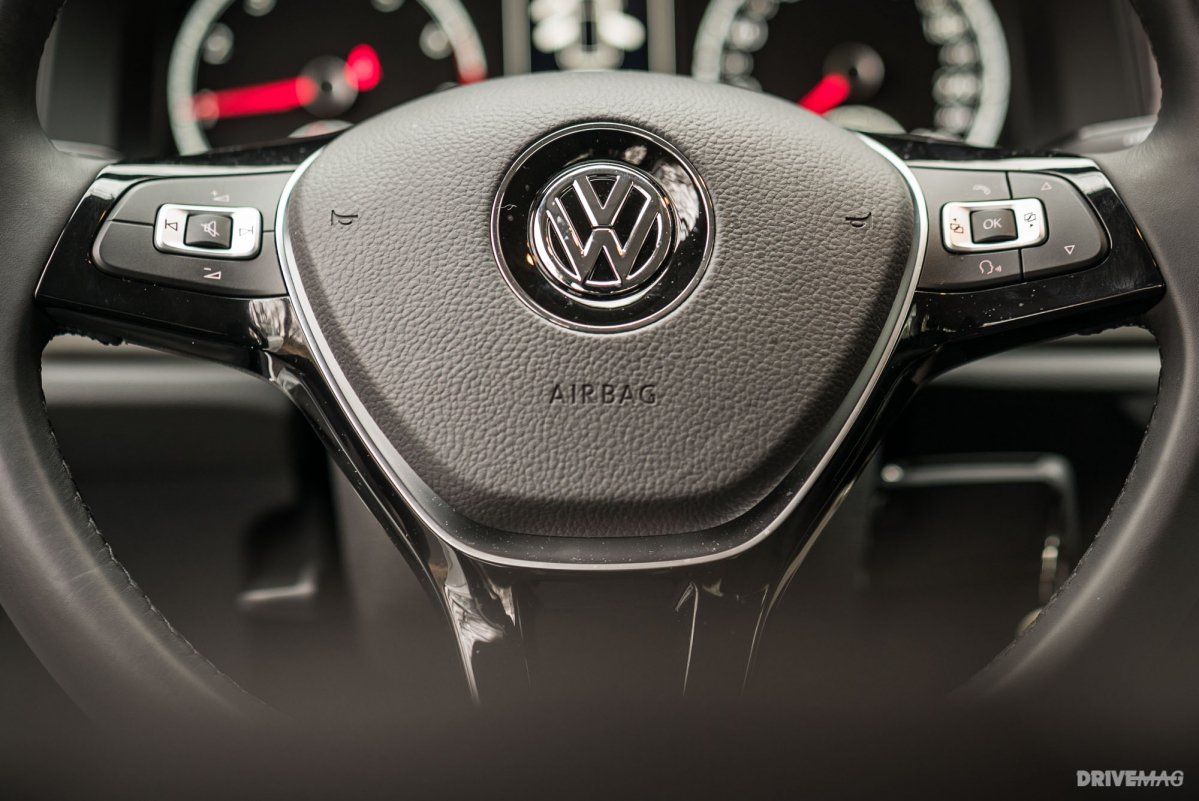 The new Polo went under the scrutiny of Euro NCAP's crash tests last year and came out with a five-star, best-in-class rating. Every new Polo packs driver and passenger front and side (head, chest and pelvis) airbags, rear passenger side head airbags, a seat belt reminder and belt pre-tensioners and load-limiters all around.

On the electronic safety assist side, standard kit includes automatic emergency braking with pedestrian detection, driver drowsiness alert and speed assistance.

Optionally, you can fit your Polo with the likes of adaptive cruise control, blind spot sensors, parking assist, rear view camera and rear traffic alert. What it lacks is, however, a lane keeping assist system and an active hood, but most of its rivals don't have them either.
Comfort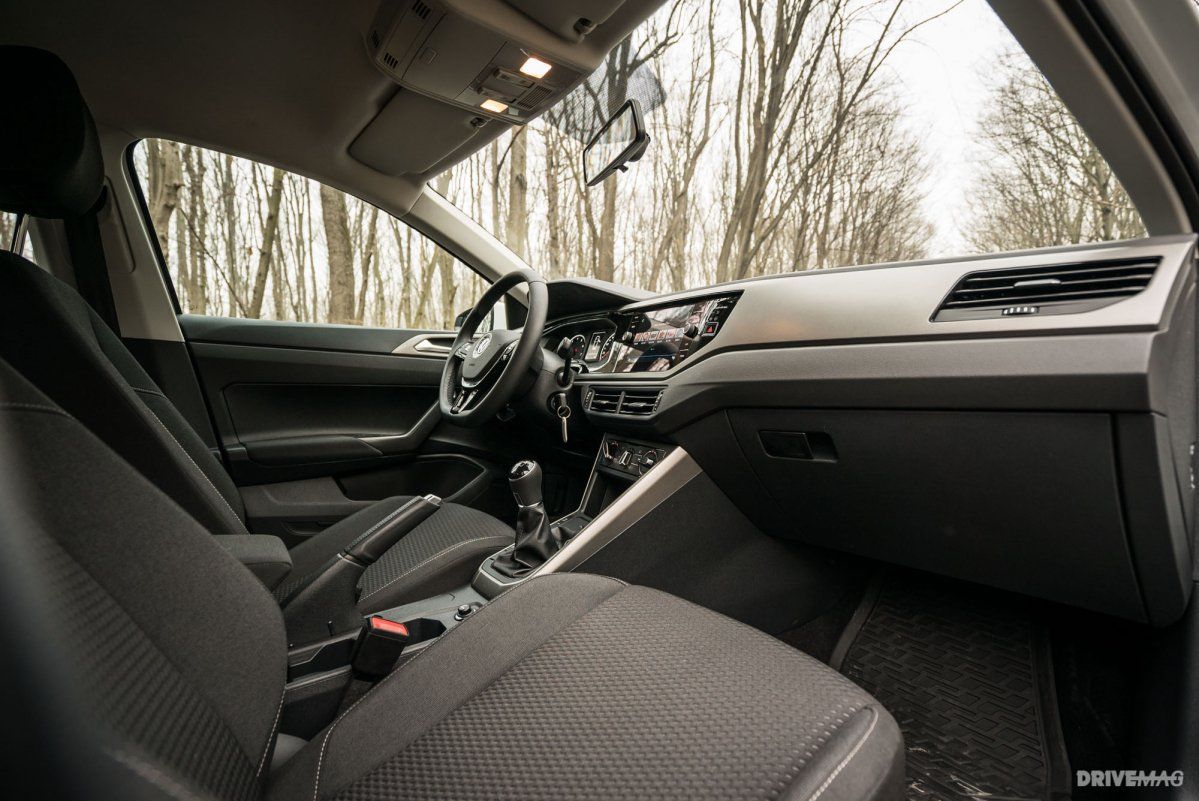 There's no secret that the new Polo is bigger and, thus, reaches new heights volumes when it comes to comfort. In fact, interior space is comparable to what you'd get inside a Mark IV VW Golf, with easy access in and out, whether you're sitting up front or in the rear.

We didn't find a problem with getting a comfy and healthy driving posture thanks to the nicely profiled front seats, but passengers sitting in the rear seats have not been ignored, as legroom, head room and shoulder room fall on the substantial side. Even so, three adults are a bit of a crowd here, so keep their number to just two especially for longer trips.

Your senses won't be stretched to the limit inside the new Polo, unless you're not a fan of VW's interior design, but we'll get there. What I am really trying to say is the cabin stands for a quiet, conversation-friendly environment even at higher speeds. There's also good visibility all around the car so the new Polo ticks the comfort box as well.
---
Quality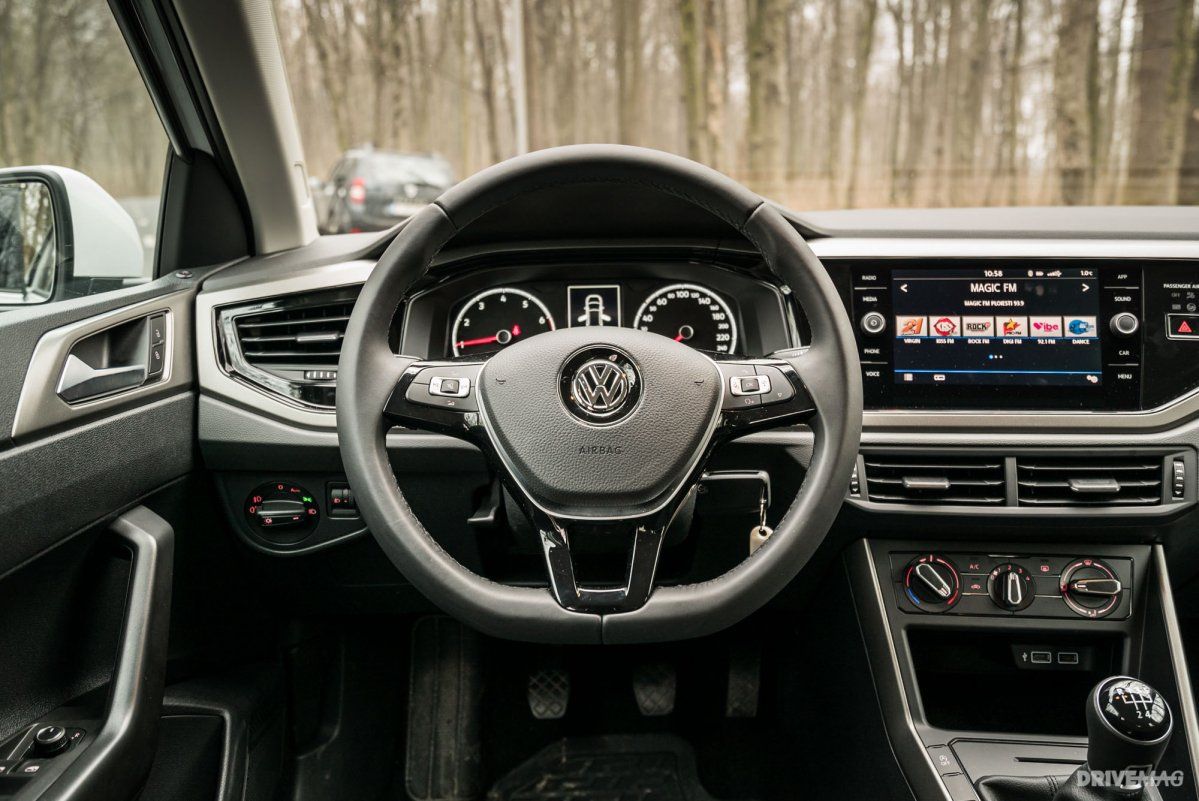 I'll start with the downsides because they're not so many. Lower plastics inside the cabin are harder and scratchier than what you get in the upper area, but this trick is also used by Polo's rivals so it's not really a problem.

We also would have liked a better quality for the textile material covering the seats, but I'm guessing they sacrificed that to get more resistance to wear and tear.

Otherwise, the whole interior gives a sense of solid build and we appreciated that the fingerprint-magnet also known as piano black was moved from the center console/median tunnel to the dashboard and around the instrument cluster, where there's little change of touching it.
---
Practicality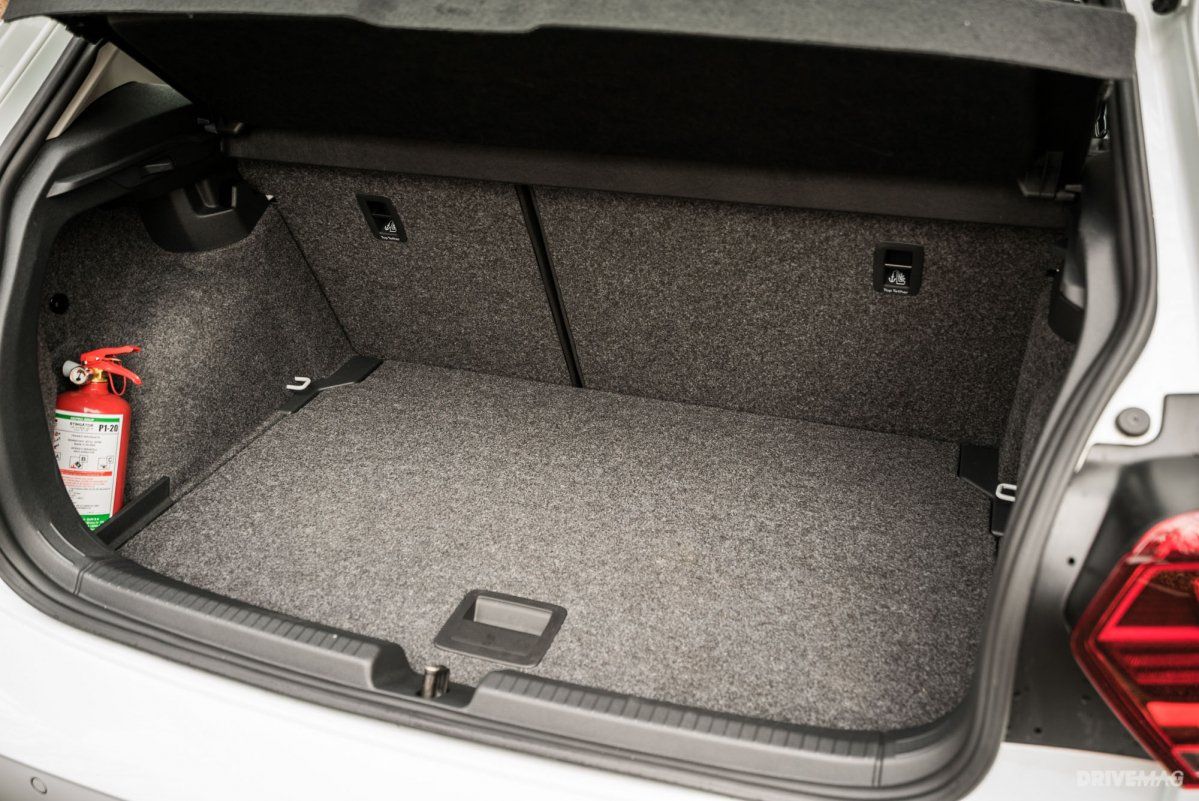 With the seat up, the Polo's boot can host 351 liters worth of cargo (up from the 280 liters of the previous generation) but that can be further extended to 1,125 liters by folding down the rear seats.

As for cabin storage, the all-around door pockets can host various-size water bottles, you also get two cupholders positioned on the median tunnel, there's a cubby hole integrated in the center arm rest and one pocket on the back of each front seat plus another compartment under the center console that can hold a smartphone or a wallet.
---
Infotainment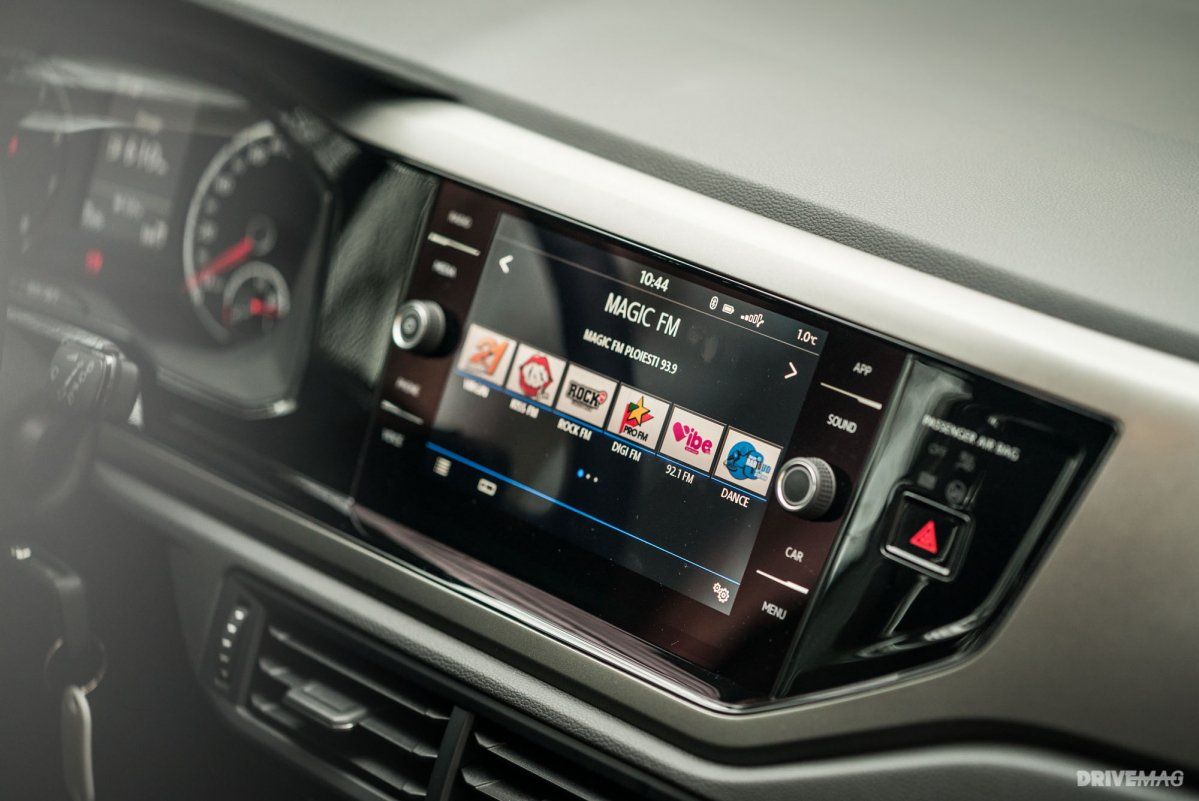 Although our tester wasn't fitted with VW's Active Info Display that completely digitalizes the instrument cluster, it had the 6.5-inch Composition touchscreen infotainment system (compatible with Apple CarPlay and Android Auto). During our time spent inside the new Polo it showed no glitches and turned out quite easy to use due to logically disposed menus and submenus.
Efficiency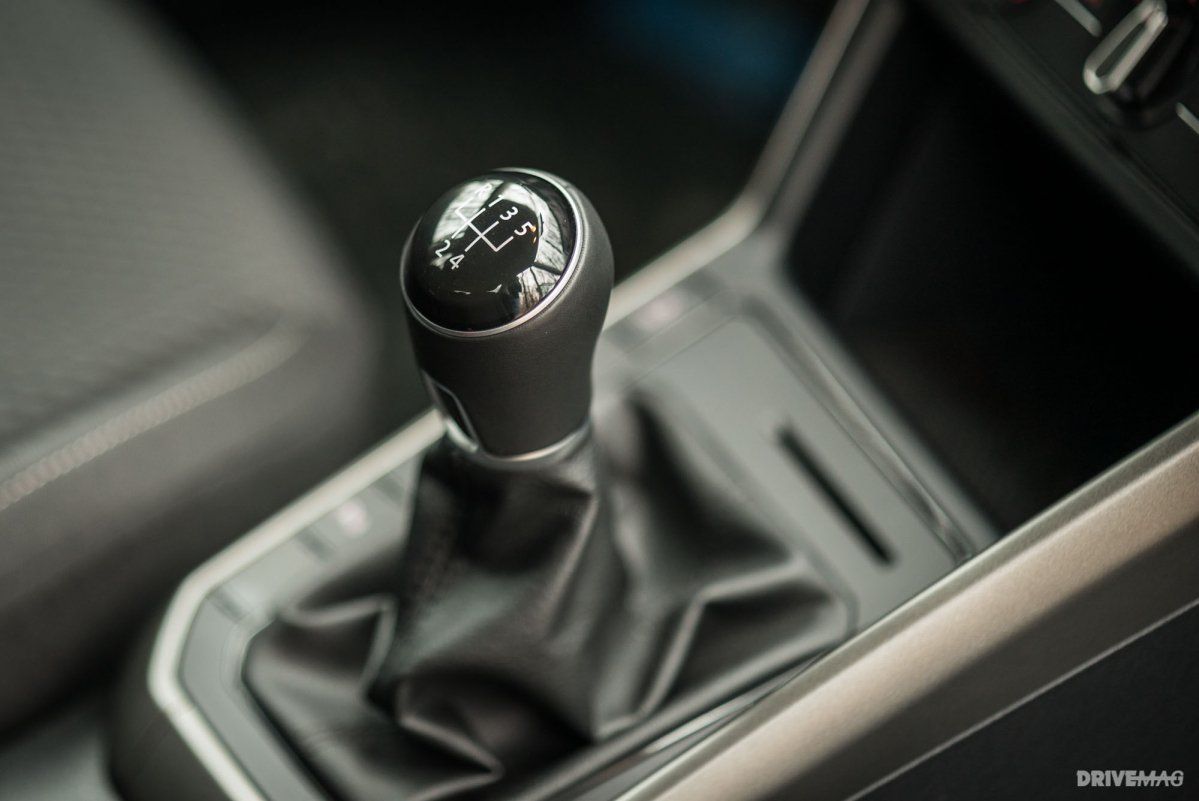 Volkswagen says the new Polo 1.0 TSI drinks 4.4-4.5 liters of petrol for every 100 km it travels. In real life, we got a combined fuel consumption figure of 6.5 l/100 km after driving on every type of road geography out there, highways, city and countryside roads alike. However, we have a hunch that the 1.6-liter TDI diesel is even more frugal in real conditions.
---
Equipment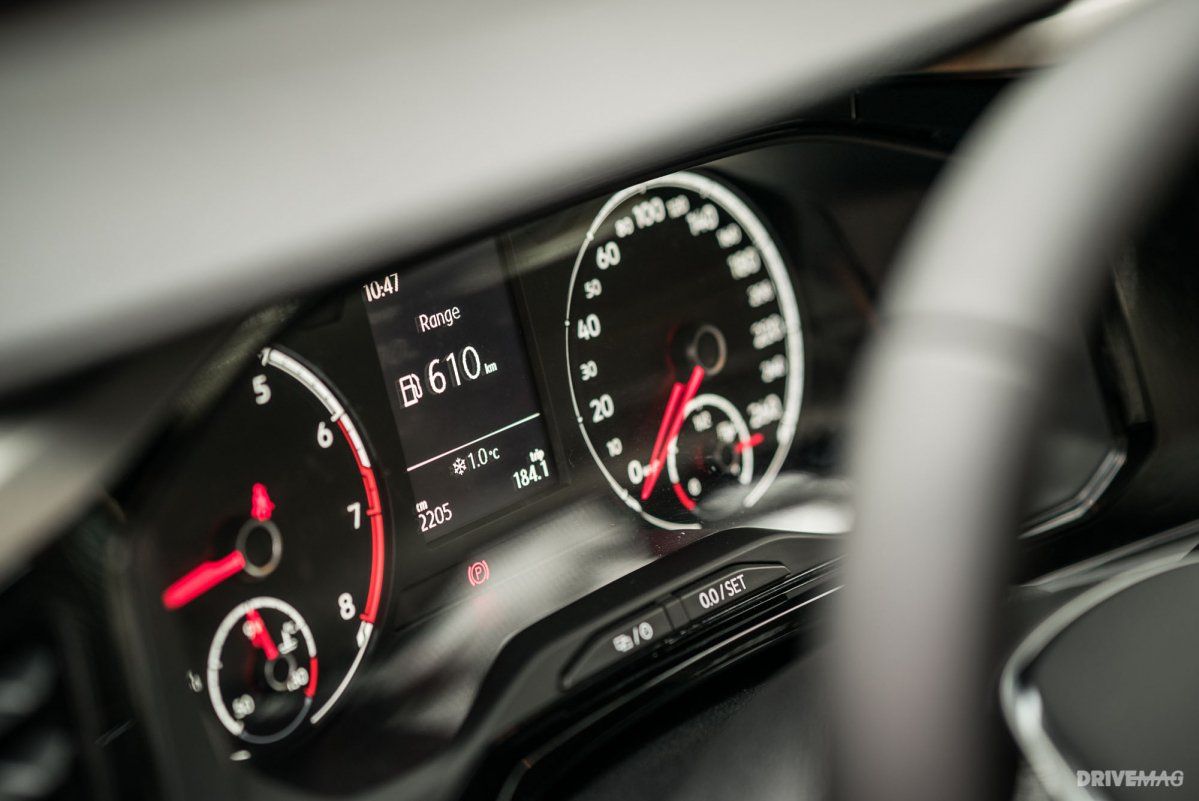 Every Polo offers 15-inch steel wheels, electrically-operated windows, manual a/c, ESC, ABS, split-folding rear seats, on-board computer, five-speed manual gearbox and LED daytime running lights.

At their choice, customers can delve into the optional features list, where they'll find the likes of Active Info Display, DSG automatic transmission, 8-inch infotainment system, alloy wheels, multi-function steering wheel, adaptive cruise control, blind spot detection and semi-automatic park assist.
---
Acquisition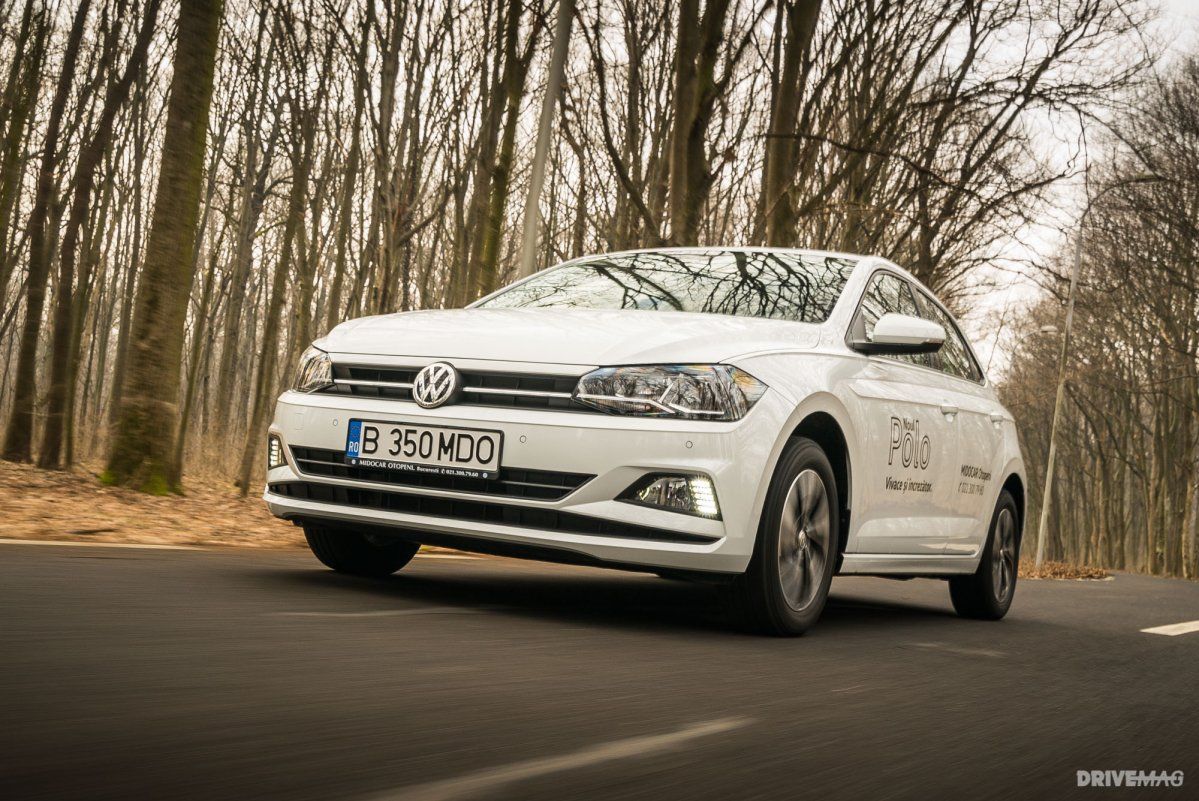 Price-wise, the new Polo falls in the superior tiers of the supermini segment. In fact, its €12,975 starting price tag in Germany places it just under the new Nissan Micra (€12,990 in Germany), which is the most expensive supermini on the market. The new Polo is followed closely by the Opel Corsa (€12,935) while at the other side of the chart sits the new Ford Fiesta (€10,900).

However, keep in mind that a top-spec VW Golf can go over the €20,000 treshold. For the bigger picture's sake, our tester had a price of €15,635 and that was only a mid-level trim with €1,000 worth of optional features.

The question here is whether the new Polo deserves its price tag and our answer is (mostly) yes. Sure, the supermini segment has less expensive models but the new Polo ticks so many boxes that it's impossible to ignore it. In fact, this is the car you want to beat or at least challenge, so those carmakers that want to mean something in the small car segment should keep that in mind.