Volvo's smallest SUV is packed with character and talent
Overall Score 86/100
Volvo XC40 could be judged on design alone, an area where it is refreshing yet simple and unpretentious. But there's so much more to it than just a pretty face, purposeful stance and impeccably imagined interior as it's a great, well thought out automobile.
I absolutely love the way the XC40 looks (and so did , and in top spec R-Design trim it looks its best, with massive 20-inch rims, gloss black details instead of chrome or matte plastic and a different grille pattern design.
My love for its looks extends to the interior where it doesn't look fussy but just exudes sophistication. Materials and assembly are quite good too, as is the overall experience of being aboard and traveling in it.
Driving is pretty competent too, with a very cushy ride (even on the aforementioned big rims) that's definitely geared more towards offering supreme comfort; this is not one of those overly-stiff SUVs with a bone jarring ride. In fact, despite the fact that it looks as good as I think it does, it's actually how it works as a car that really recommends it.
---
IN BRIEF
RECOMMENDED FOR:
Families, Managers, Seniors, Young And Single
CREATED FOR:
All Terrain, Highways
HATS OFF FOR:
Comfort, Engine Power, Ergonomics, Passenger Space, Safety
BANG FOR THE BUCK:
Excellent
---
DRIVE
Powertrain 8/10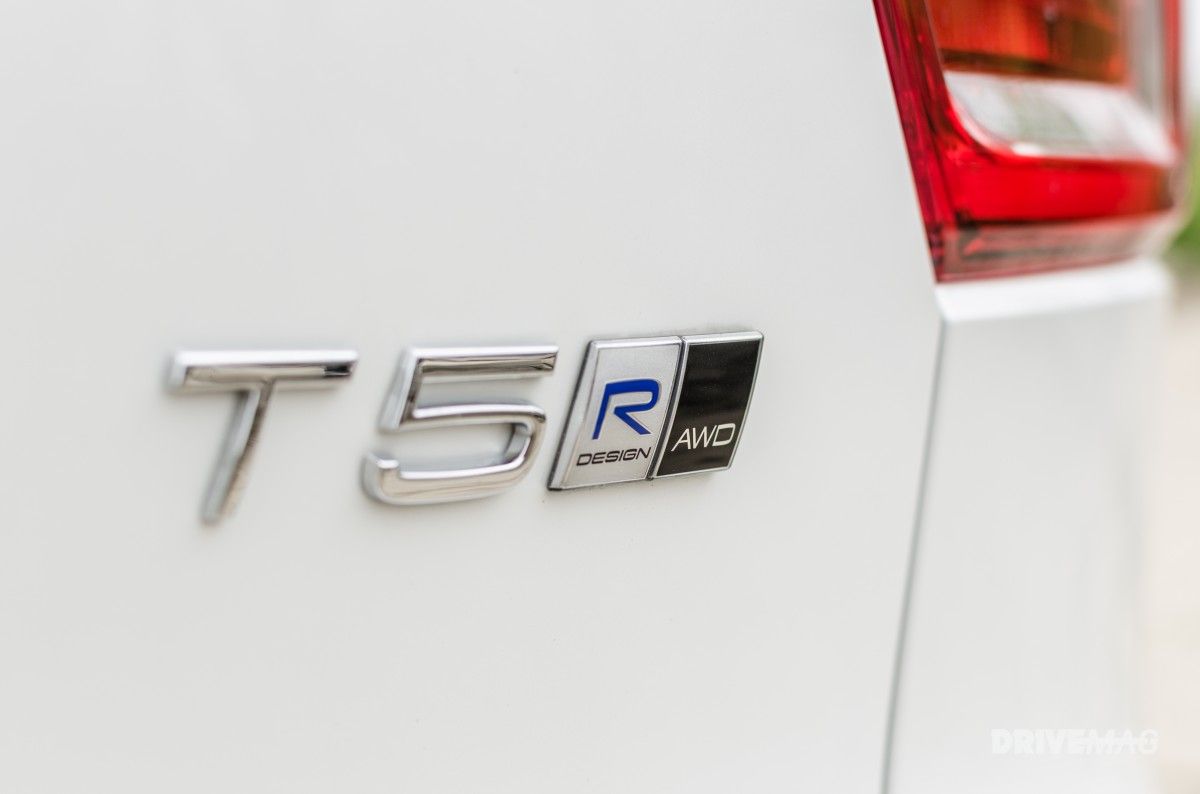 Hot hatch pace is what I'd call the acceleration provided by the 2.0-liter turbocharged petrol engine powering our top tier T5 tester. With 250 hp and 350 Nm (which is maintained between 1,800 and 4,800 rpm) it feels very muscular whenever you get on it.
The manufacturer claims it can sprint to 100 km/h in 6.5 seconds and it genuinely feels that fast from behind the wheel. Top speed is 230 km/h which can be achieved, but anything over 200 km/h seems to be a bit of a struggle for it.
Automatic gearbox and all-wheel drive are standard on the T5, and while the latter is a good system, really helping with traction on- and off-road, the eight-speed self-shifter isn't that good. It feels a bit dim-witted, often jerky and sometimes slow to react when you most need it to; it's one of the car's major weak points in this configuration.
Manual mode for the gearbox is also quite useless: you do get paddles on the steering wheel and you can move the gear selector to the side to go up or down through the gears, but it's so irritatingly unresponsive that you won't want to use it.
---
Handling 8/10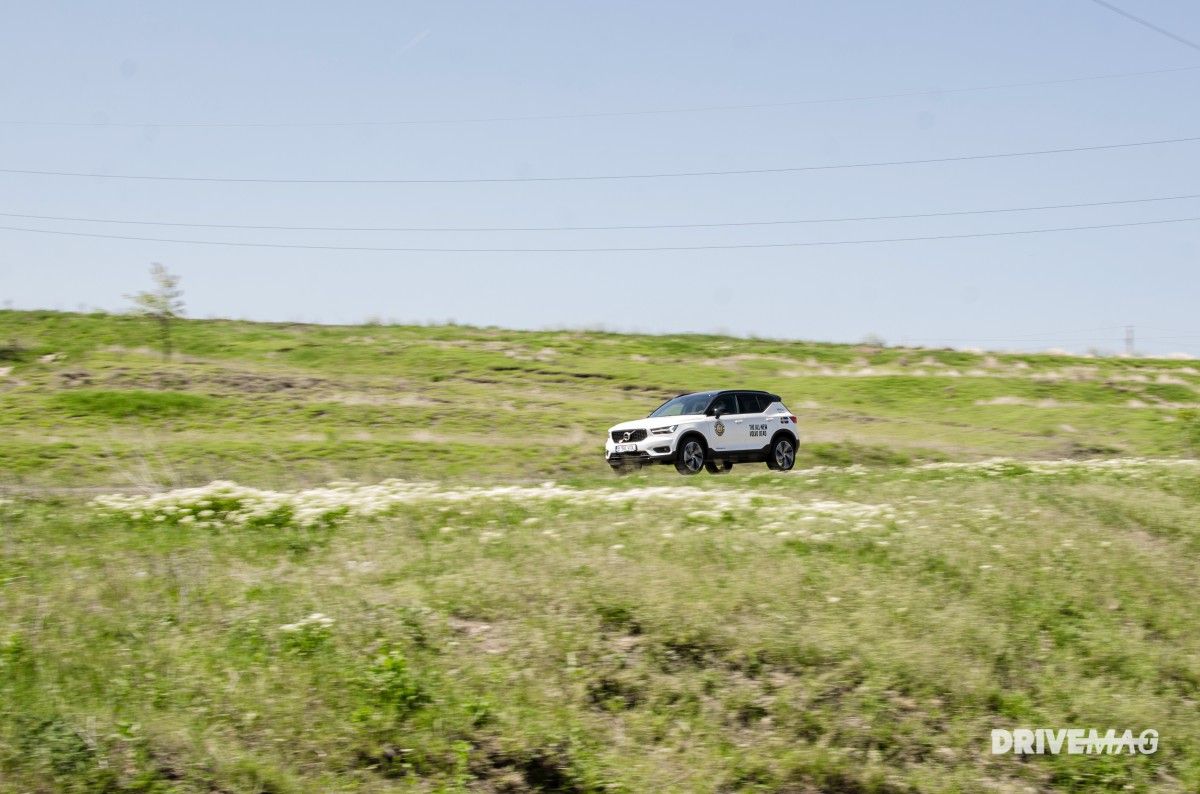 Engineers working on the XC40 were clearly briefed that they had to make a vehicle which is more comfortable than it is sporty. Even in the sportier R-Design trim, there's still quite a lot of body roll (even with the adaptive dampers in Dynamic mode) and it doesn't really inspire you to throw it into corners.
On the other hand, it's definitely fun to drive, with precise enough steering and bags of grip. And honestly, it's about as sharp as you'd want a vehicle like this to be, much better judged in this respect compared to any other rival in the premium small SUV segment.
---
Safety 9/10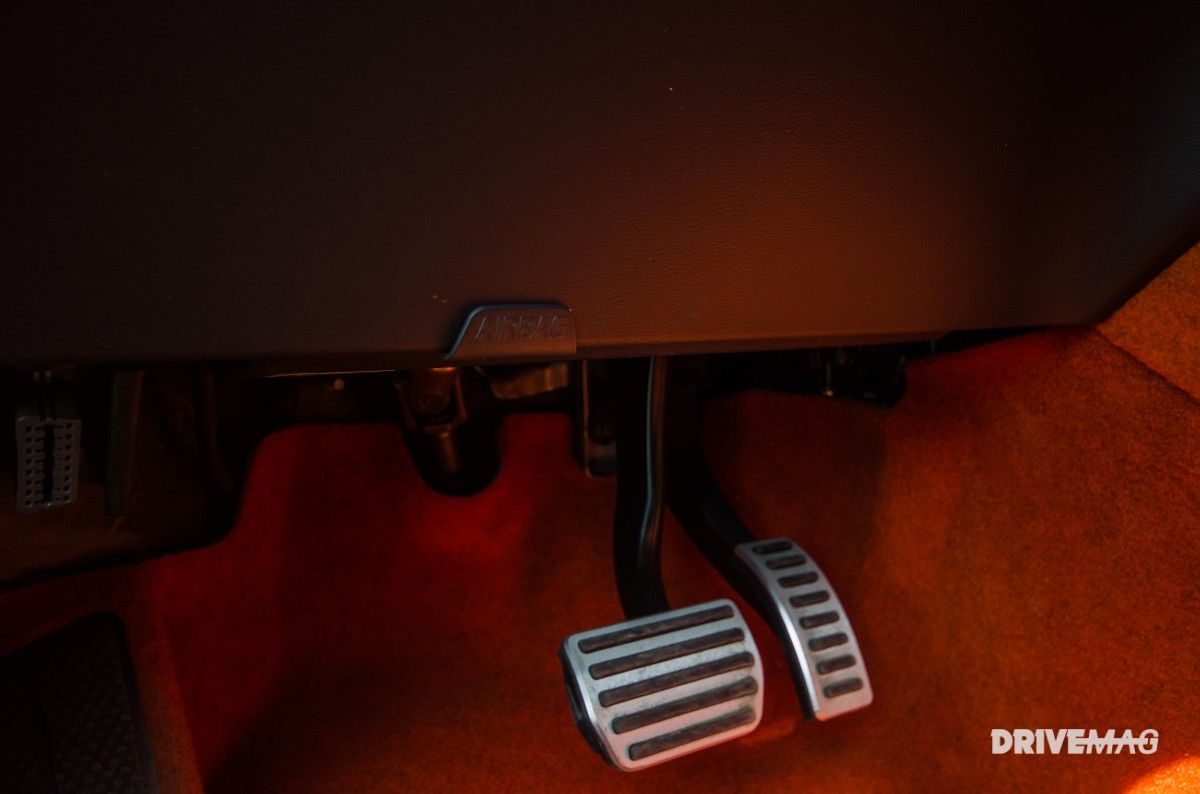 Our tester came will all the safety bells and whistles you can fit on an XC40. I won't list all of the usuals, because you expect to get them nowadays (especially in a well equipped Volvo), but let's just say it's not lacking any feature currently available on the market.
One thing I did notice, however, was just how paranoid the front crash warning system is. On several (dozen, annoying) occasions, it applied the brakes quite vigorously despite there not being any obstacle, vehicle, bicycle or pedestrian in its path – it was quite unpleasant (and inexplicable) for both driver and passengers why it got triggered.
---
INTERIOR
Comfort 9/10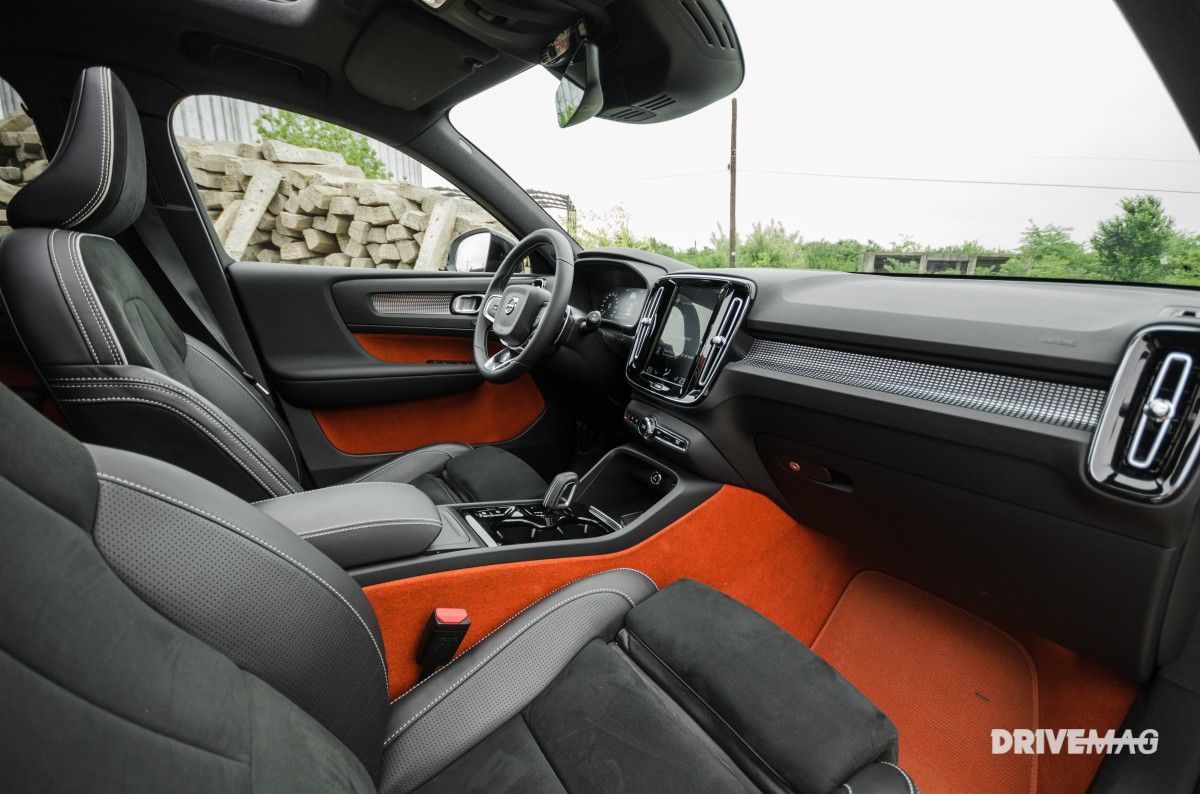 Were it not for the 20-inch rims on this car, it would have given it the highest score possible in this category. And even with the oversized shoes, it's still remarkably civilized over all types of roads.
It really feels about as good as some air suspension setups (with the inherent body roll component too, although to a lesser extent), absorbing most bumps with extreme ease. Our tester also had the "dynamic chassis" option ticked which allowed for a very soft damper setting in comfort mode.
Seats both front and rear were another highlight of this vehicle. They look extremely inviting and once you find your position you hardly even feel like you're sitting down.
I've not had this feeling in much more expensive uber luxury cars, so Volvo should be commended for achieving these levels of comfort in their entry level high rider.
---
Quality 10/10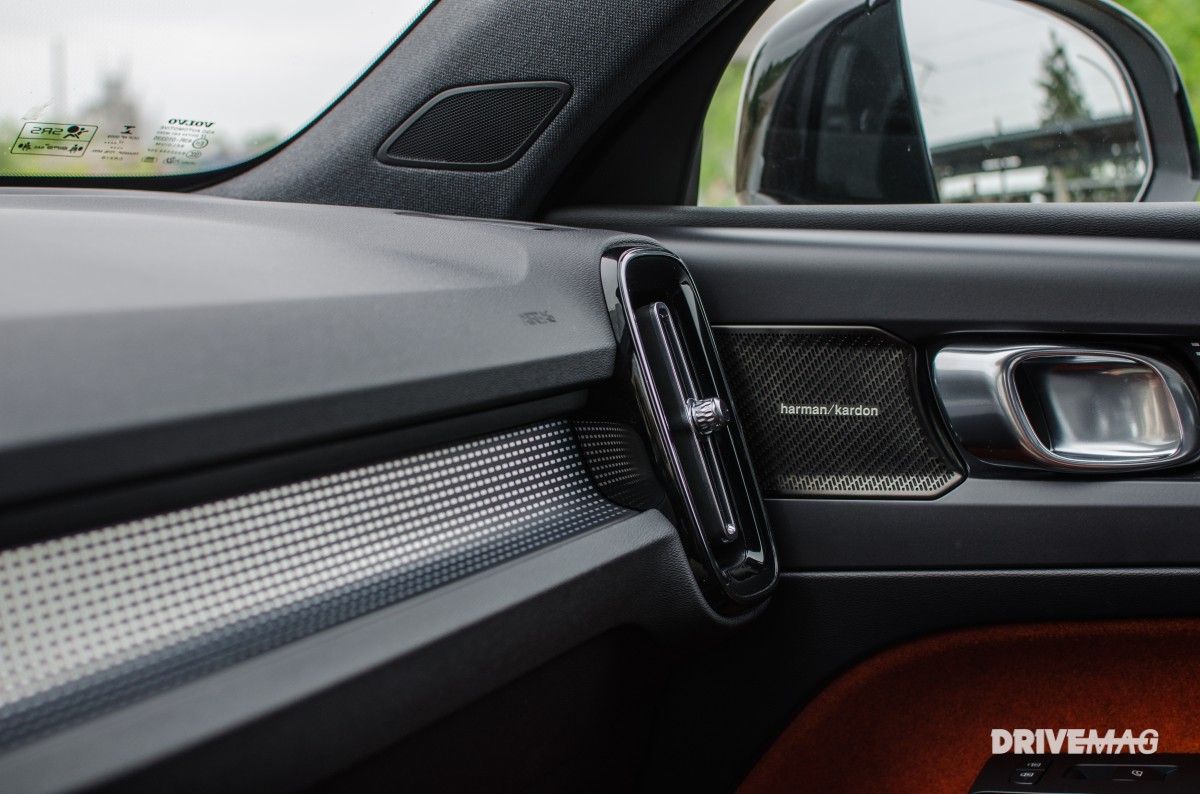 Some reviewers criticized the XC40 for its less than perfect assembly quality, but our tester exhibited none of that. I checked the exact same places said reviewers complained about and found all panels aligned and fitting flush.
Materials are decent for its segment and price bracket, and while they don't feel as expensive as those in a Mercedes, Audi or BMW, they still feel like they belong in a premium car.
Aside from the manual gear change paddles on the steering wheel, which feel cheap and nasty to use, the rest of the cabin, including switchgear, vents and details all feel quite high quality.
---
Practicality 8/10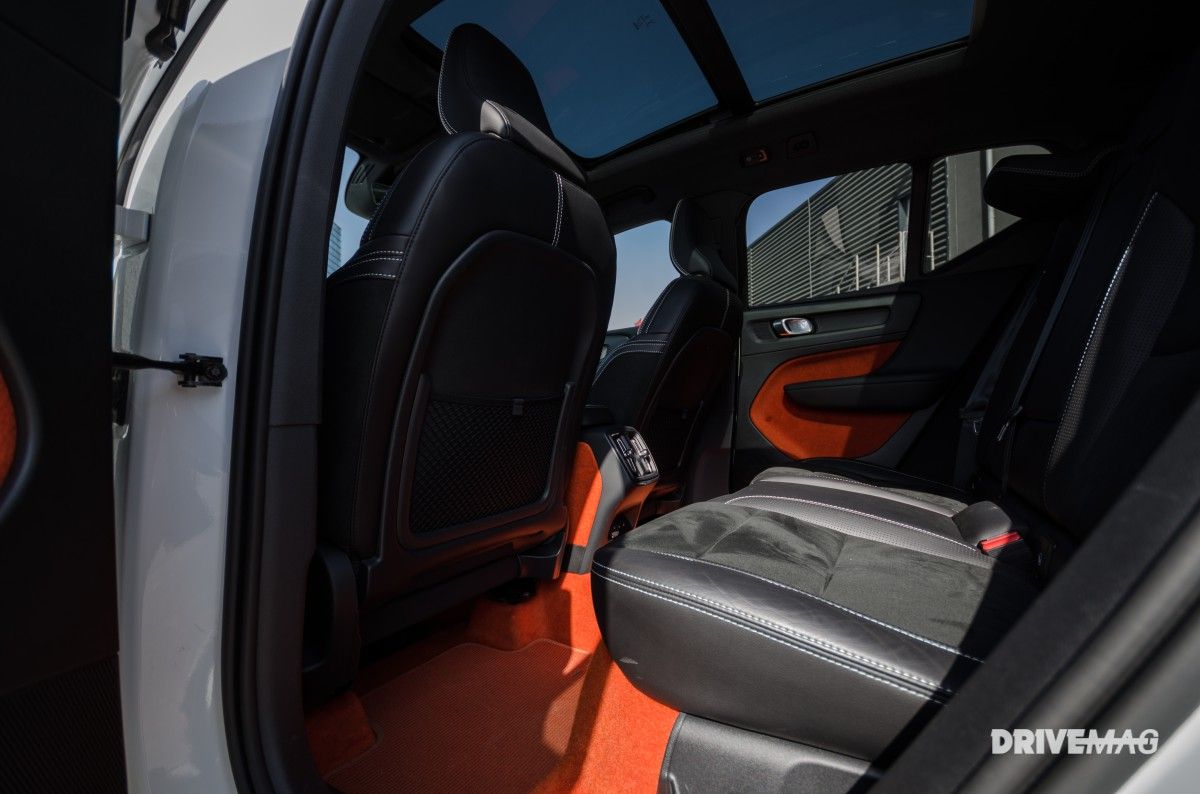 Load volume is just about average for the class, at 460 liters, and the cabin is one of the more practical ones we've seen in any car recently tested. There is a lot of space in the glove box, armrest cubby, door pockets.
Four people will travel in decent comfort on longer journeys, but one additional rear occupant isn't a huge problem – rear space is decent, and the vehicle feels quite wide inside, so shoulder room in the back shouldn't be an issue.
One slight usability issue I had with it had to do with the blind spot created by the C-pillar which is really quite thick. And the rear side windows kick up towards the rear, further reducing visibility. I found it a chore to merge main roads from smaller roads which meet the bigger roads at a sharp angle.
Our tester had an electrically operated boot lid which not only opened and closed by pressing the button, but it's also one of the fastest working ones we've ever seen (if not the fastest).
---
Infotainment 9/10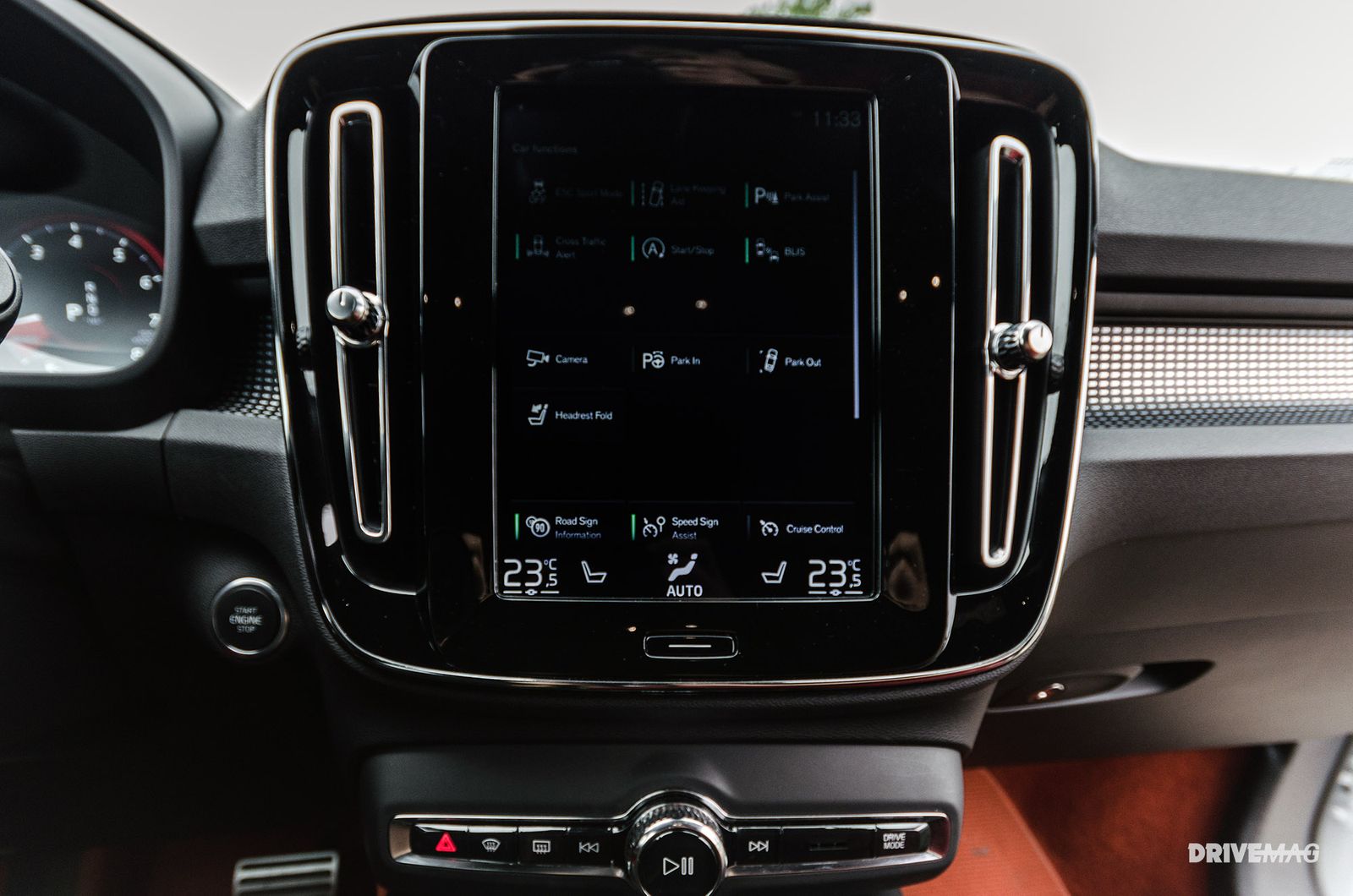 Volvo has ditched many conventional buttons and replaced them with virtual ones moved onto the car's new massive infotainment screen. Now present in all new Volvos, the 9-inch portrait style screen is responsive and has great graphics, and the Sensus infotainment has a good menu structure – it does take a bit of getting used to, but once you figure it out, it starts to feel intuitive.
Swiping left and right on the main screen reveals additional screens with various functions – one panel has all the safety related stuff, while on the other side you get multimedia and nav functions. Our R-Line tester also had the 12.3-inch digital gauge cluster (optional on lower trims) which looks absolutely glorious and displays useful information so that you don't have to look to the side at the infotainment screen.
---
BUDGET
Efficiency 6/10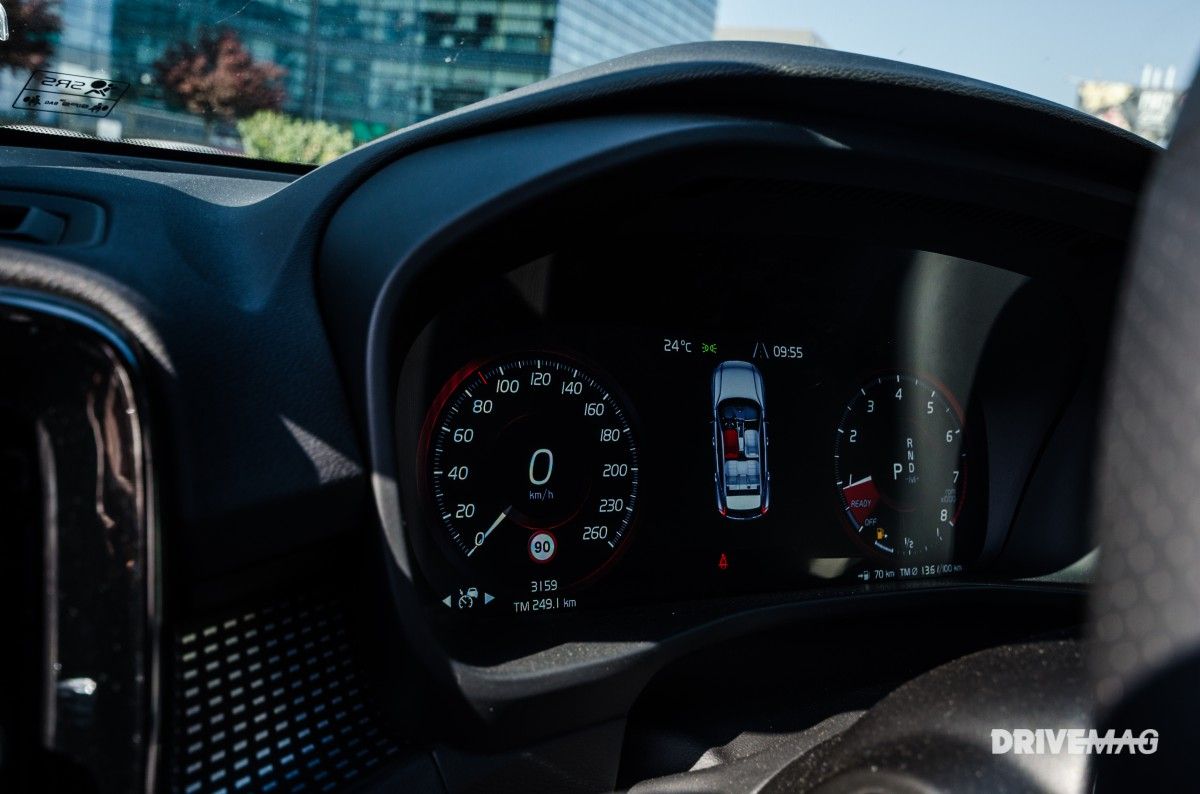 Volvo says this configuration XC40 should return an average of 7.3 l/100km, but in reality I actually achieved 12.7 l/100km. I didn't drive the car in an efficient manner, though, but even so most of my driving was done outside of town, on open, uncluttered roads where it should have been more efficient.
Don't buy the T5 model thinking it's going to be good on fuel; it isn't. The D4 diesel is a better option all round, although you will miss the T5's impressive acceleration and enjoyable engine sound.
---
Equipment 9/10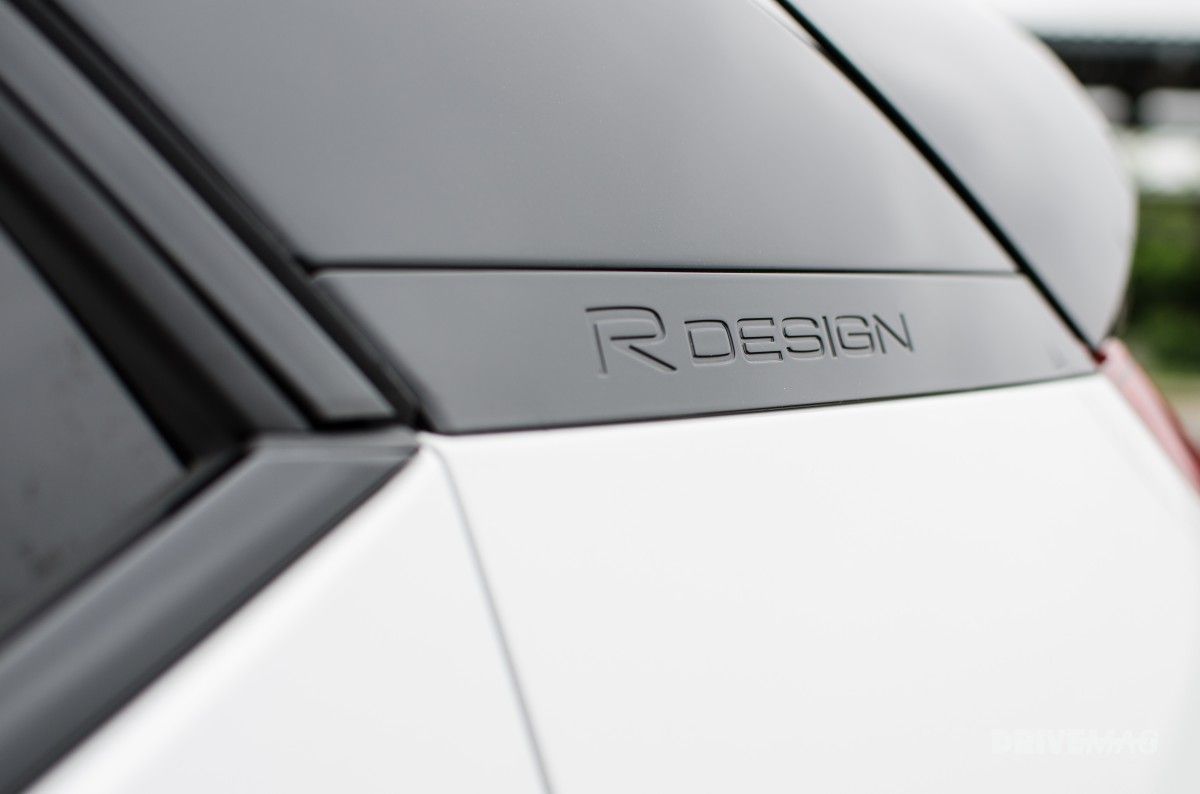 Our R-Line tester is the top of the range model in the XC40 range and it came with many features as standard, like the aforementioned digital gauges, a eight-speaker Harman Kardon sound system, adaptive dampers, keyless entry and go, all the active and passive safety systems you could think of as well as hill descent control and hill launch assist.
Paid options on our tester included the Inscription Crystal White Pearl paintjob which was €1,329, the "Lava" colored carpet and door trim for €387, heated steering wheel for €208, heated rear seats €238, heated steering wheel for €180 and an electric toe hook for €1,132.
The grand total was €55,222.
---
Acquisition 10/10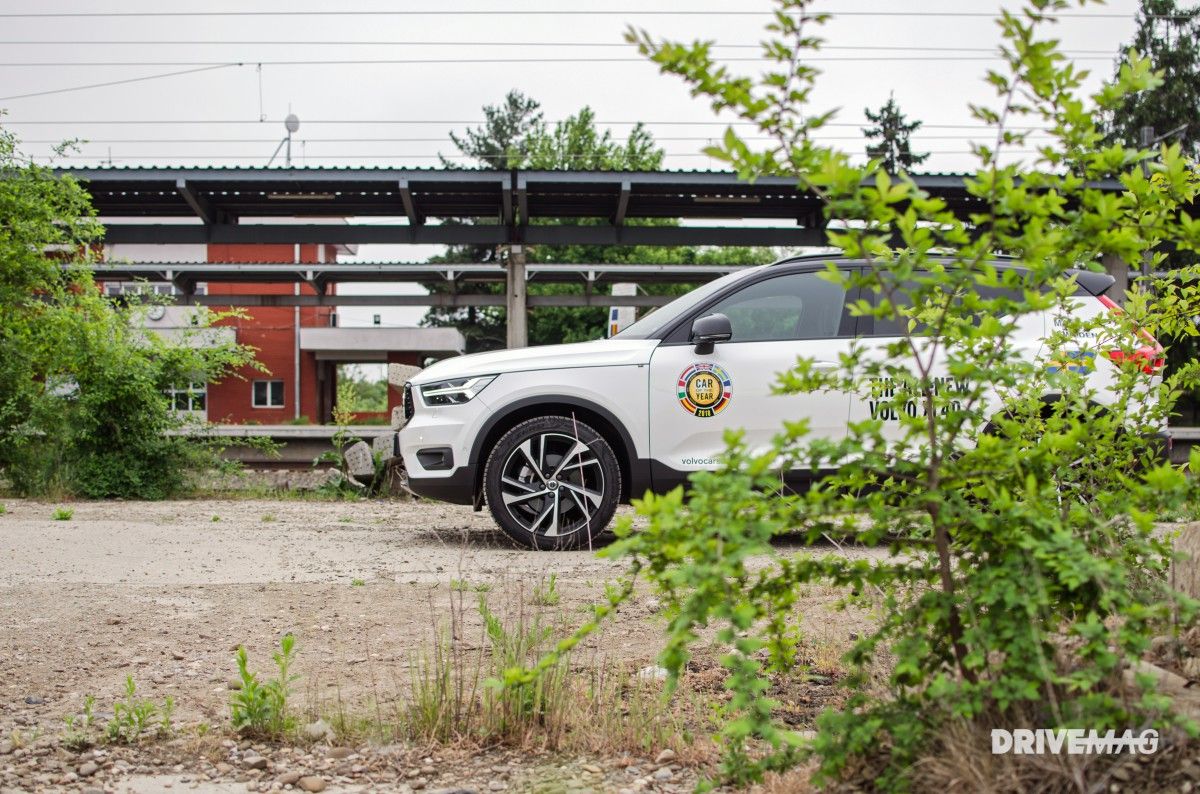 The XC40 has a lot going for it and while its dodgy gearbox and thirsty engine don't necessarily recommend it in this particular configuration, a diesel one would be much more recommendable.
It looks as good as a vehicle in its class currently can (both inside and out), it is extremely well designed, with clever, thoughtful touches throughout and it edges you to want to drive it despite not being a particularly sporty vehicle.
The T5 I tested was quite rapid at any speed, making light work of most of its eight speeds. But you're better off with a more frugal, torquier diesel which is still plenty pokey but without the efficiency penalty.
It is undoubtedly one of the better vehicles in its class, one which you have to add to your shortlist if you happen to be looking for a BMW X1, Audi Q3 or Mercedes GLA rival. It also seems to tug at the heart strings more so than competing models and is generally a more cheerful car than the more serious German models.