BMW 3-Series 320d xDrive Touring M Sport Test Drive
The family wagon that you simply cannot avoid to think of
When it comes to the BMW 3-Series facelift, "prudence" might just be the perfect word to describe it. Because when the time for modifying the best selling model of your lineup comes, you better be careful. However, some things have changed in the 3-Series, so we took it for a ride to discover them.
Powertrain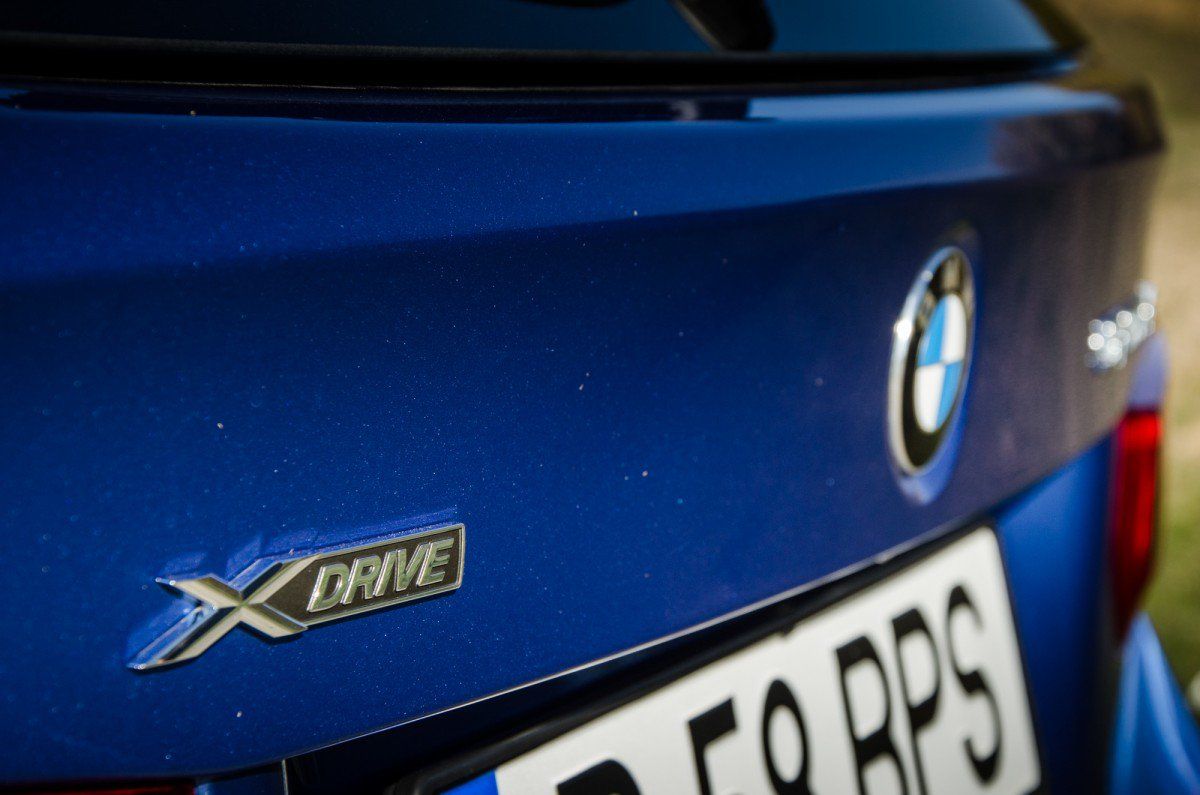 With few exceptions, the 3-Series engine lineup is built around the 500cc-per-cylinder mechanical approach. A historical first for the 3-Series is the 1.5-liter three-cylinder engine found in 318i and shared with MINI models. And then there's also the new 340i model, a six-cylinder 322hp and 332lb ft stupendously quick 3-Series.
Returning to versions that will matter (sales-wise), we tested the 320d equipped with the all-wheel-drive xDrive system. The 1,995cc four-pot turbodiesel engine didn't suffer at all during the Life Cycle Impulse (BMW's fancy words for "facelift").
That means that it remained the workhorse everyone will look after, with its 184hp, 295lb ft and 52mpg boasting numbers. Mated with an 8-speed auto and augmented with all-wheel-drive, makes the best choice for a family-biased car — especially in Touring body guise. Don't expect it to be less noisy, mind you.
---
Handling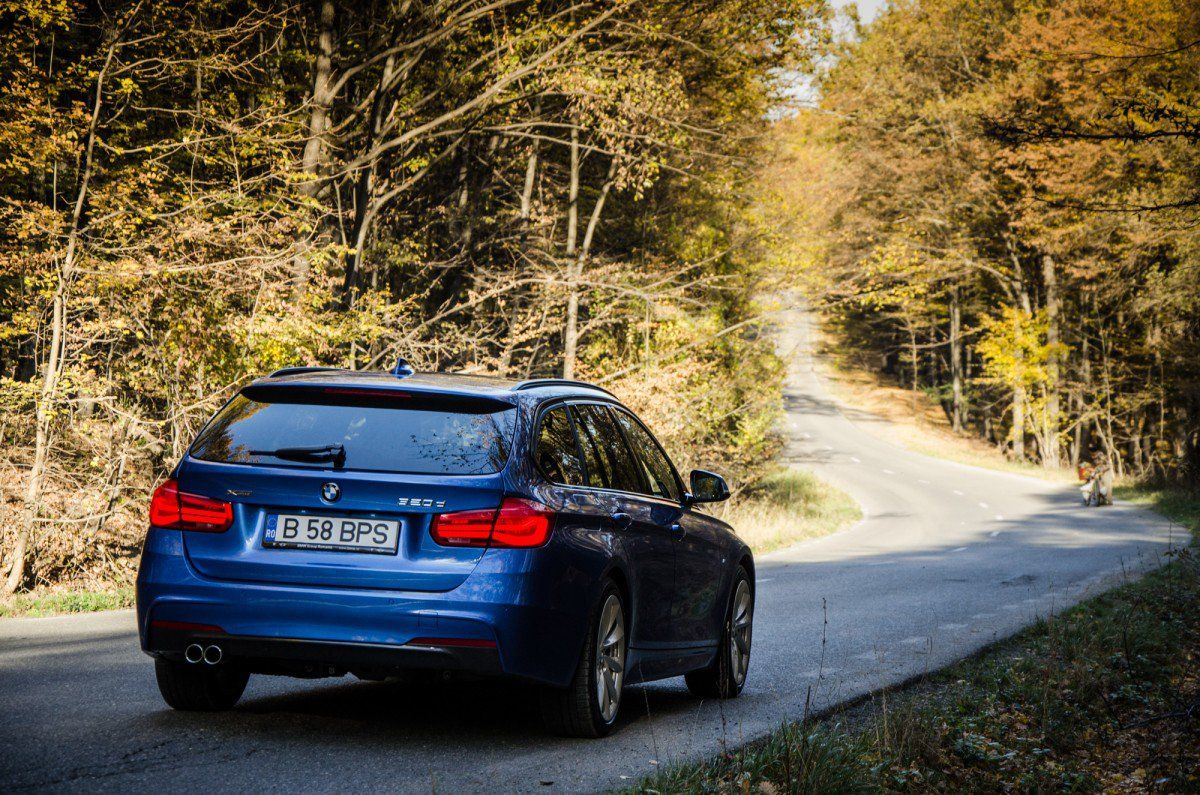 Here there are some changes worth mentioning, although are as subtle as the design queues. The 3-Series suspension system was slightly improved, with damper units receiving new valves and pistons. That measure is supposed to reduce body roll, to improve the stability and sharpen the steering.
Well, a BMW being sporty is hardly a surprise nowadays. What got us wonder, in the test session, is how well the car can absorb bumps, despite its 18" wheels (wearing run-flat tires). And the difference between Comfort and Sport modes is quite distinguishable regarding damping.
When in Sport, the adaptive suspension gets firmer, the throttle pedal tenser and the variable sport adaptive steering weightier. As a kind reminder: don't tend to underestimate a diesel 3-Series Touring. It's a 3-Series after all.
---
Safety
Regarding safety, it comes standard with driver and passenger front airbags, together with front side airbags. Worth mentioning here are the Stability Control, Cornering Brake Control and Traction Control with Electronic Differential Lock — active electronic systems that intervene promptly and efficiently whenever the situation takes an unwanted turn.
Other features — such as Lane Departure Warning, adaptive cruise control, parking sensors, surround view — are available as extras via packages.
Comfort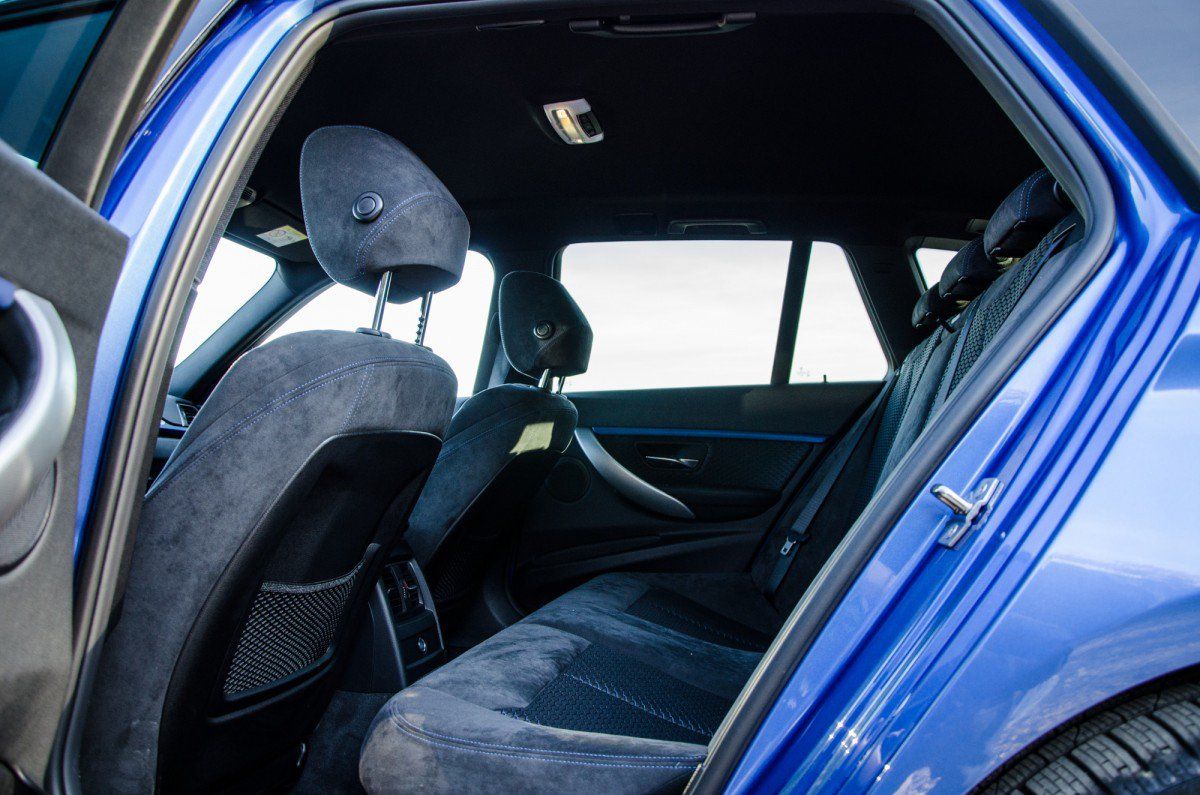 One of the 3-Series greatest features is the position behind the wheel — it is unlikely to find the perfect one for you, regardless your height or build. To eliminate any risk, opt for the power front seats with lumbar support — those come as extras, but worth every penny.
As for passenger accommodation, the 3-Series remains one remarkably good offer in BMW's model lineup, considering space-for-money criterion. That said, you can tuck in up to four adult passengers, everyone getting enough leg room and head space.
---
Quality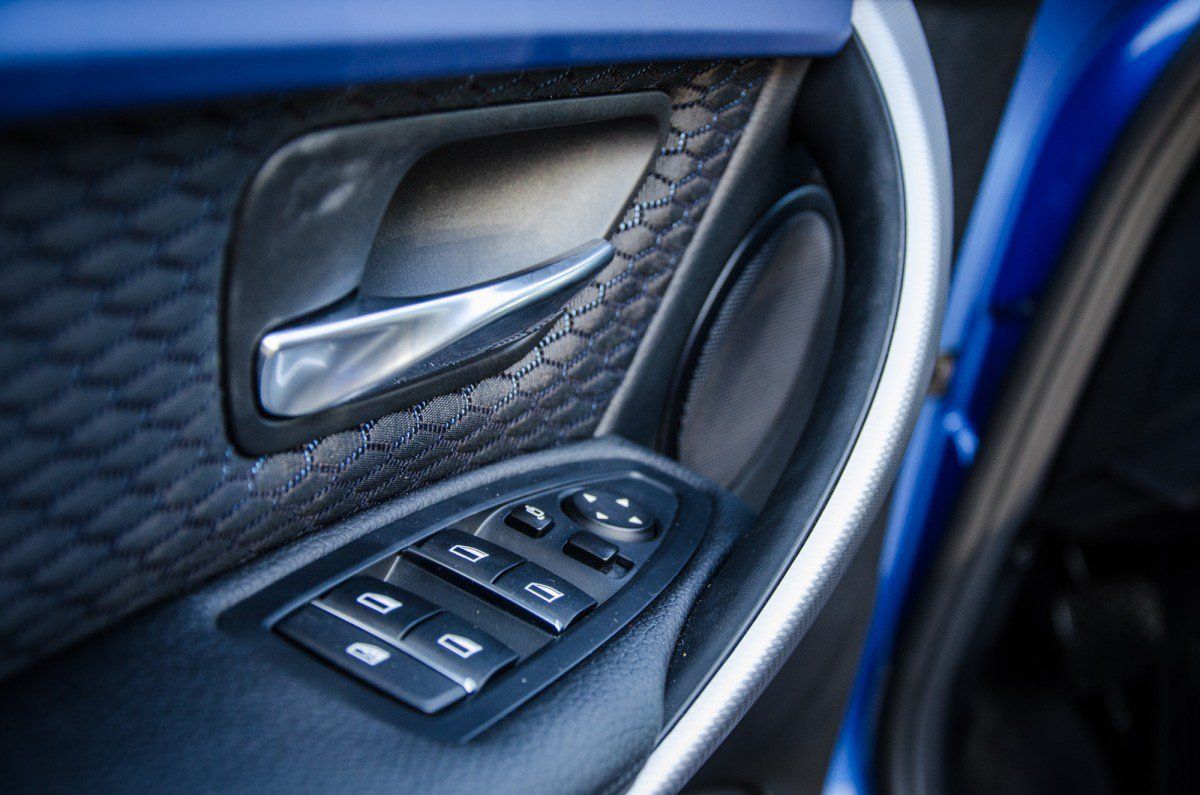 With the facelift, the 3-Series interior feels even more upmarket — there are chrome accents for dashboard controls, for example. Otherwise, even with the entry-level spec, you get a sense of a properly built product, with durable materials covering most of the surfaces and perfect gaping between interior components.
If you have money to spare, there is a series of Lines to choose from: Sport, M Sport or Luxury. Each one of these packages beef up the interior and exterior with bigger (or, at least, special design) wheels, leather and more luxurious adornments, inducing the car more character.
---
Practicality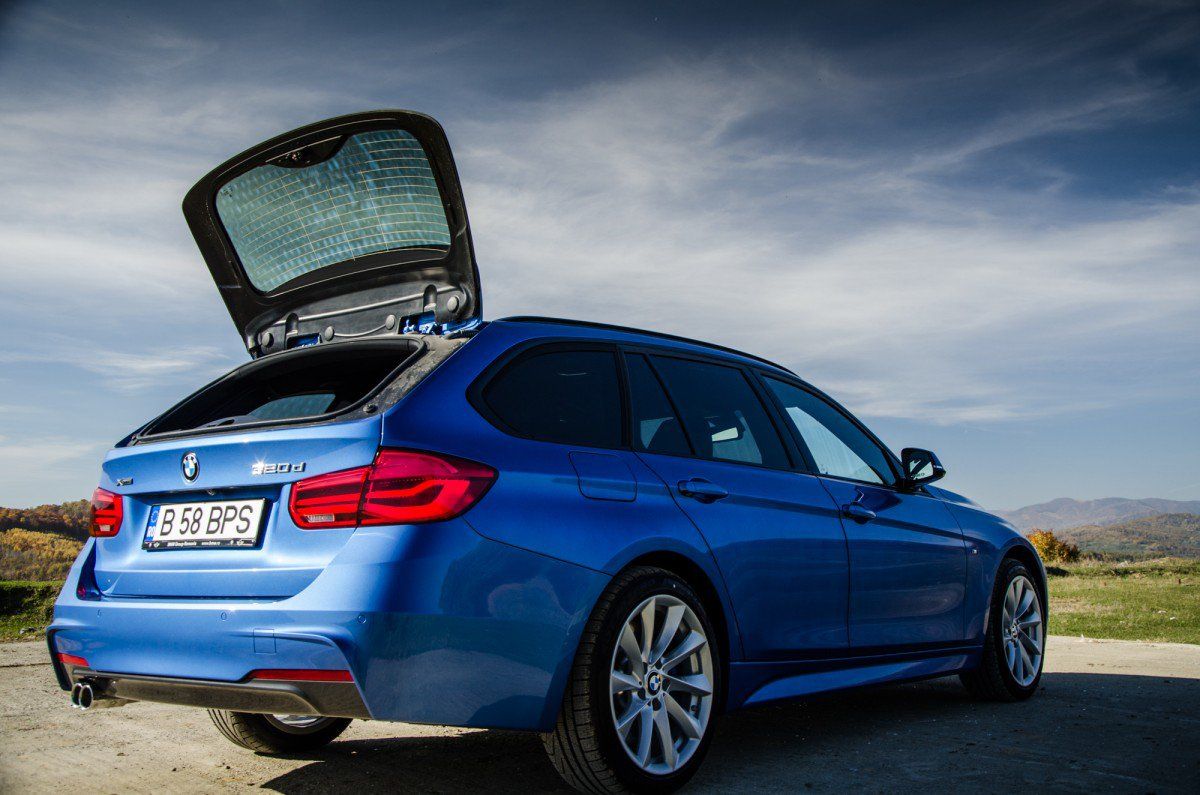 If you have carrying weaknesses, then the 3-Series Touring might just be the perfect body version for you although it being a "premium" car means that you are paying more for the quality and performance rather than space. 3-Series Touring has a 495-liter boot, extendable to a total of 1,500 liters with the back seats folded.
The backseats have a 40:20:40 modularity, ideal for optimising the loadspace while not compromising passenger space beside the purpose. And if you tick the correct options, you can have an electrically powered tailgate that opens without even touching it — just slide your foot along your rear bumper and voilà! It might sound like overkill but just think about those times you went to your boot with your hands full.
---
Infotainment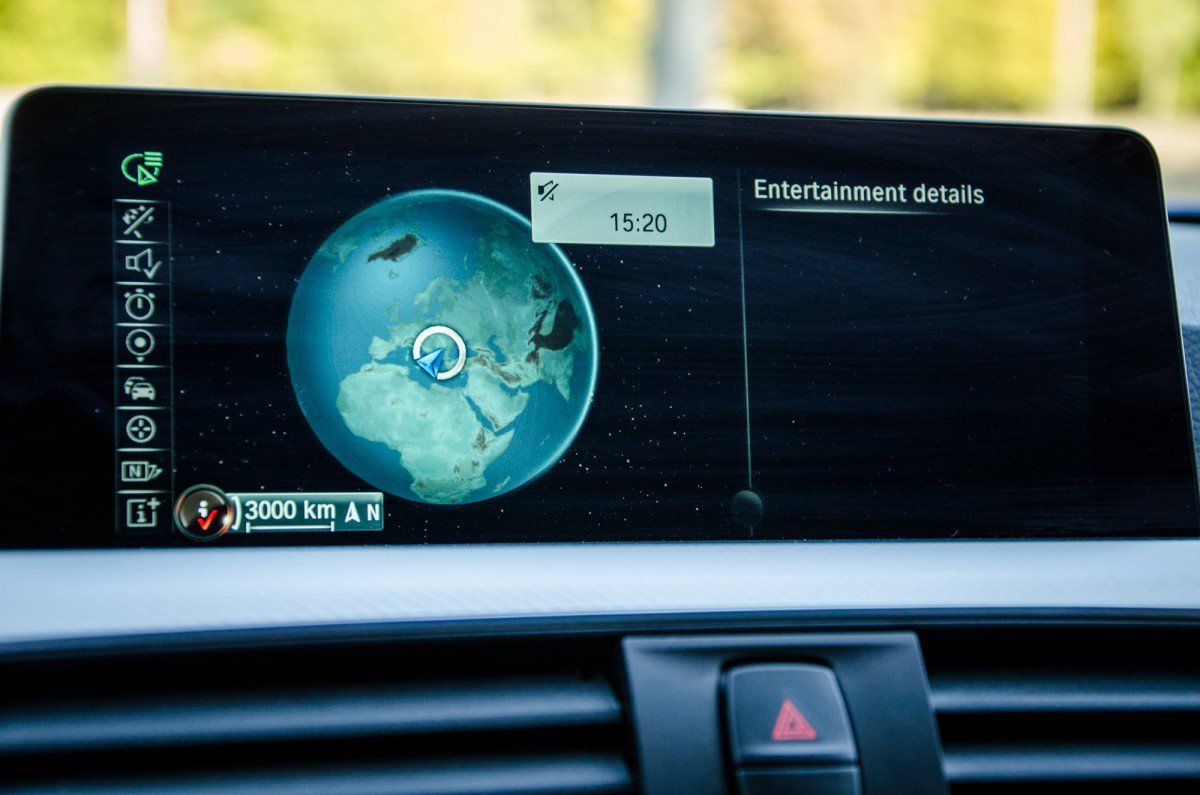 The well-known super-intuitive iDrive helps you connect with the car even more, via a 6.5-inch color display mounted on the center dash. The test car had almost all the iDrive features on, but that's reachable only after a long process of checking options boxes — a process that cost more money than time, unfortunately.
But if you want to beef your 3-Series to-the-max, it is doable: you can order a Business Navigation System, and you get an 8.8-inch display with split-screen function, along with the iDrive Touch Controller.
Efficiency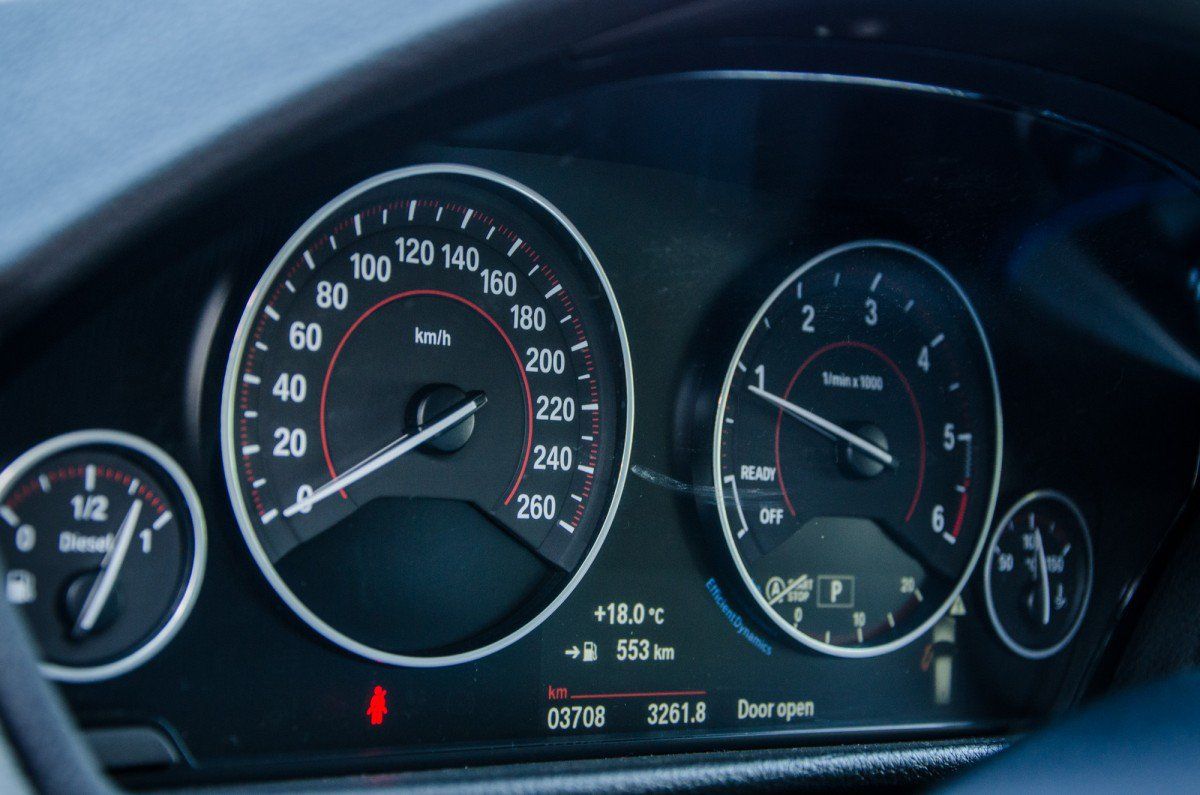 Regarding efficiency, the 2.0-liter diesel engine seems to be the perfect compromise between fuel consumption and power delivery. While it boasts 184 hp and 295 lb-ft through all of its four wheels, it can go as long as 52 mpg (4.5 l/100km), with 119 g/km CO2 emissions. The Efficient Dynamics Edition version of the 2.0-liter diesel can reach an impressive 57 mpg (4.1 l/100km) although it's only rear-wheel drive.
---
Equipment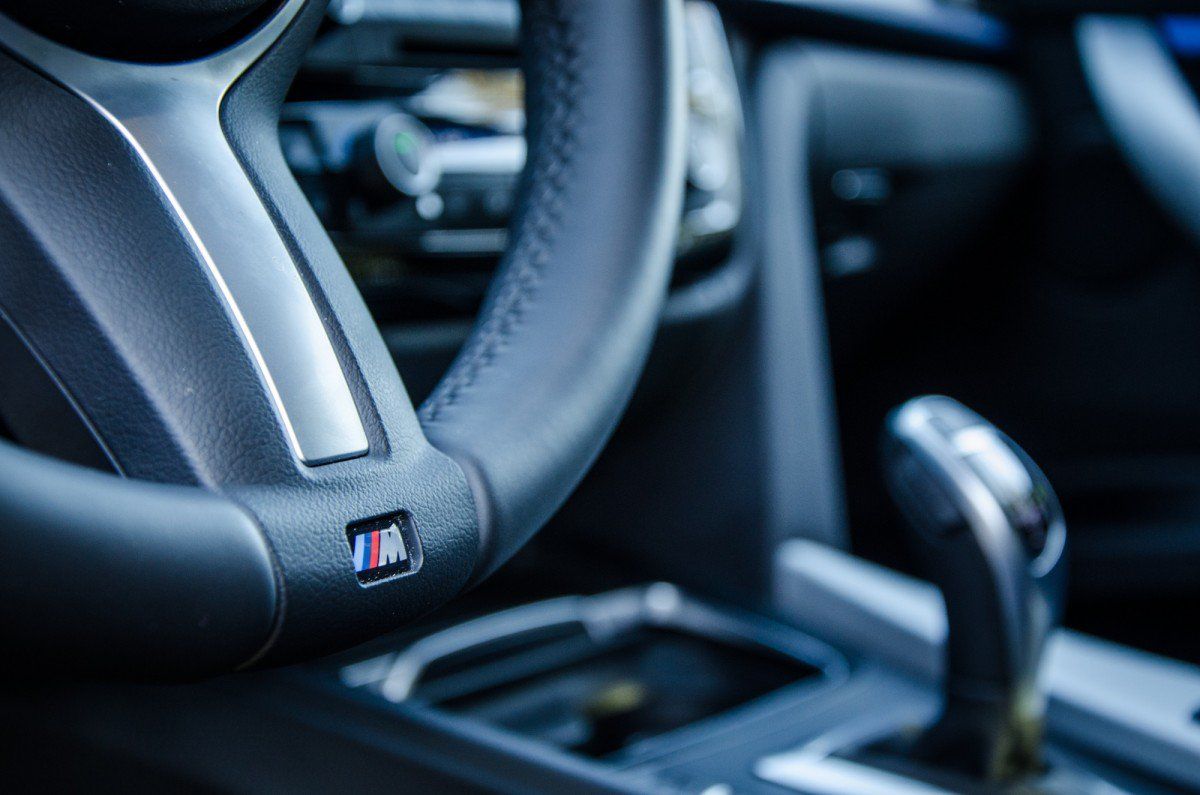 As any premium brand out there, BMW has a lot of good stuff to offer… as long as you pay for it. The entry-level 320d xDrive comes with two colors to choose from (black or white), 16" alloy wheels, fabric seats and silver accents for the interior, automatic aircon, a leather-covered sporty steering wheel and that's pretty much it. In real life, that's quite far from the BMW you want, right?
The good thing is that you can make more livable your own by checking some of the decent options — the Steptronic 8-speed automatic transmission is a must if you're looking for comfort, per se; or LED headlights, for more safety and comfort also.
---
Acquisition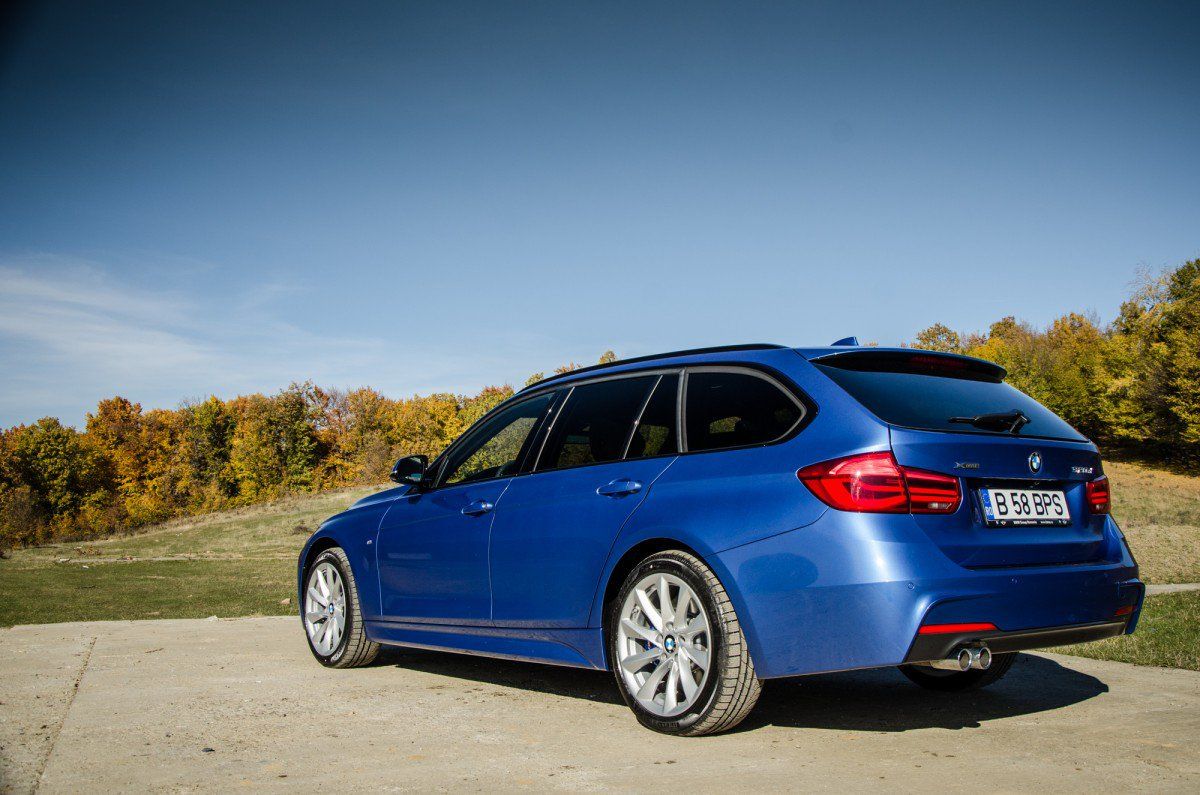 Buying a BMW that suits the needs of a family while maintaining the Bavarian cars spirit alive must be a family-biased car lover's dream. But be careful with the options list, because you can push a 3-Series price in the 5-Series territory quite quickly. Our test car had a bunch of options and a price tag of €63,600 ($70k+), for example.

But it you come prepared — knowing what you need — you can leave home with a sporty family diesel-engined car without spending more than €50,000 ($56k). Again, that might not sound easily affordable, but keep in mind that you just bought a premium family car that knows how to keep a smile on driver's face.