BMW 630d GT xDrive review - awkwardness averted
The 6 GT makes the old 5 GT look even sillier all while retaining its qualities
BMW knows the 5-Series GT replaced by the new 6-Series GT was a bit of a dog to look at and overall was not really very appealing, which is why its replacement is so much better.
Testing the 630d GT with all-wheel drive, I found a lot to like about it, although I had to channel a slightly more mature and restrained buyer than myself in order to fully understand what it's about.
Main points about the 6 GT are its much-improved styling (and aero coefficient, now 0.25Cd versus 0.29Cd) that would almost fool you it's not any higher off the ground compared to regular models (even though it is), the gorgeous and spacious cabin and the outstanding ride comfort provided by the self-leveling suspension.
I can't say whether a model with regular springs is much worse off in the ride quality department, but our tester felt as good as any flagship luxury sedan, including BMW's own, the 7-Series.
The only area where it wasn't really top notch was in the handling department. Sure, it has super-precise variable steering that makes any maneuver a doddle, but going into corners quickly you feel it want to push wide - its main at-the-limit handling characteristic is understeer, and if you keep it in comfort mode it will roll. A lot.
It's definitely not a boy racer's BMW, offering luxo barge levels of comfort with the practicality of an estate - oh, I forgot to mention, the boot is just massive and actually one of the car's best and best-implemented features.
https://cdn.drivemag.net/images/icons/inbrief-icons.svg
IN BRIEF
Recommended for:

Created for:

Hats off for:

Bang for the buck:
Powertrain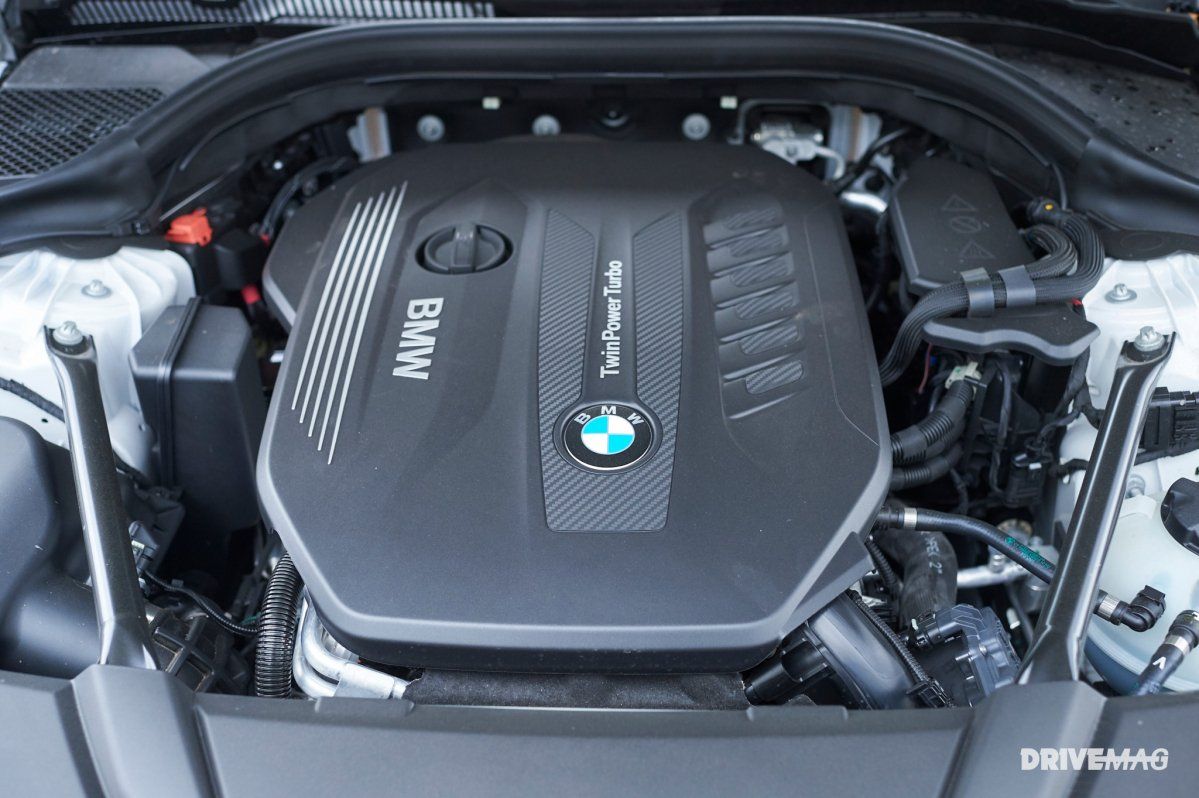 Under our tester's bonnet we had BMW's latest incarnation of the 30d powertrain which now puts out 265 PS and 620 Nm. Power is sent to all four wheels via xDrive all-wheel drive and an eight-speed gearbox by ZF.

At nearly 2 tons, the 630d GT is a heavy car, yet its strong engine made it feel like a hot hatch in terms of outright shove. And this is reflected in the car's benchmark sprint time which is about the same as most modern hot hatches - six seconds dead for xDrive equipped models.

The massive torque number results in brutal launches that may cause mild whiplash if you're not expecting it. It also means the car feels endlessly powerful at any speed or engine speed, and between the torque and the gearbox you're never left wanting more go.
---
Handling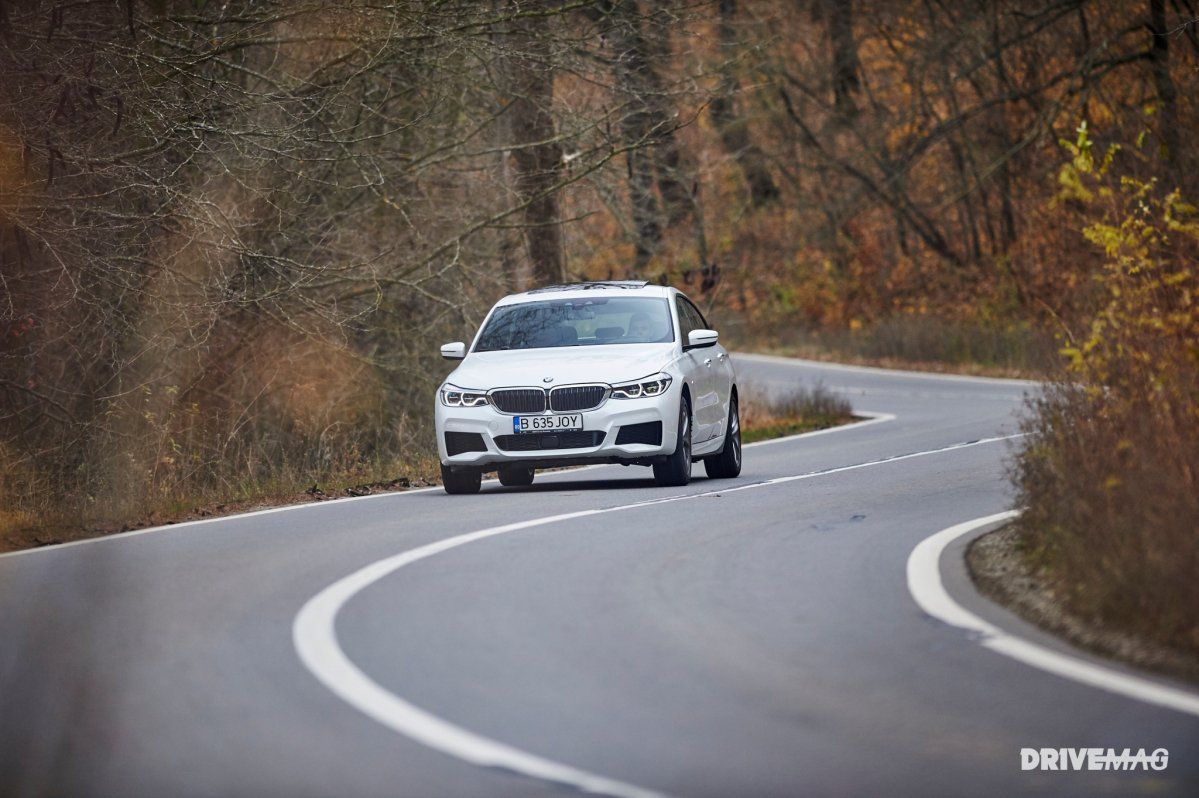 Don't buy a 6 GT thinking it's going to handle as well as a 5-Series or be stiff and ready to be taken to the track. It's actually the exact opposite of the kind of car you'd want to take to the track, although it's not ungainly especially since it's over 100 kg lighter than the car it replaces.

Throw the GT into a corner and this will immediately become apparent to you partly through its body roll and partly through its propensity to wash wide. Yes, there is a lot of grip, but once it's lost the car's rear stays put while the front tires struggle for traction.

Don't get me wrong: it is safe, rewarding and fun to drive the 6 GT quickly, but you need to do so within grip limits as it's not that kind of wayward car. This behavior may have been present as a direct result of the xDrive all-wheel drive system, but it comes in handy on corner exit where it makes the car feel like it's clawing its way out.
---
Safety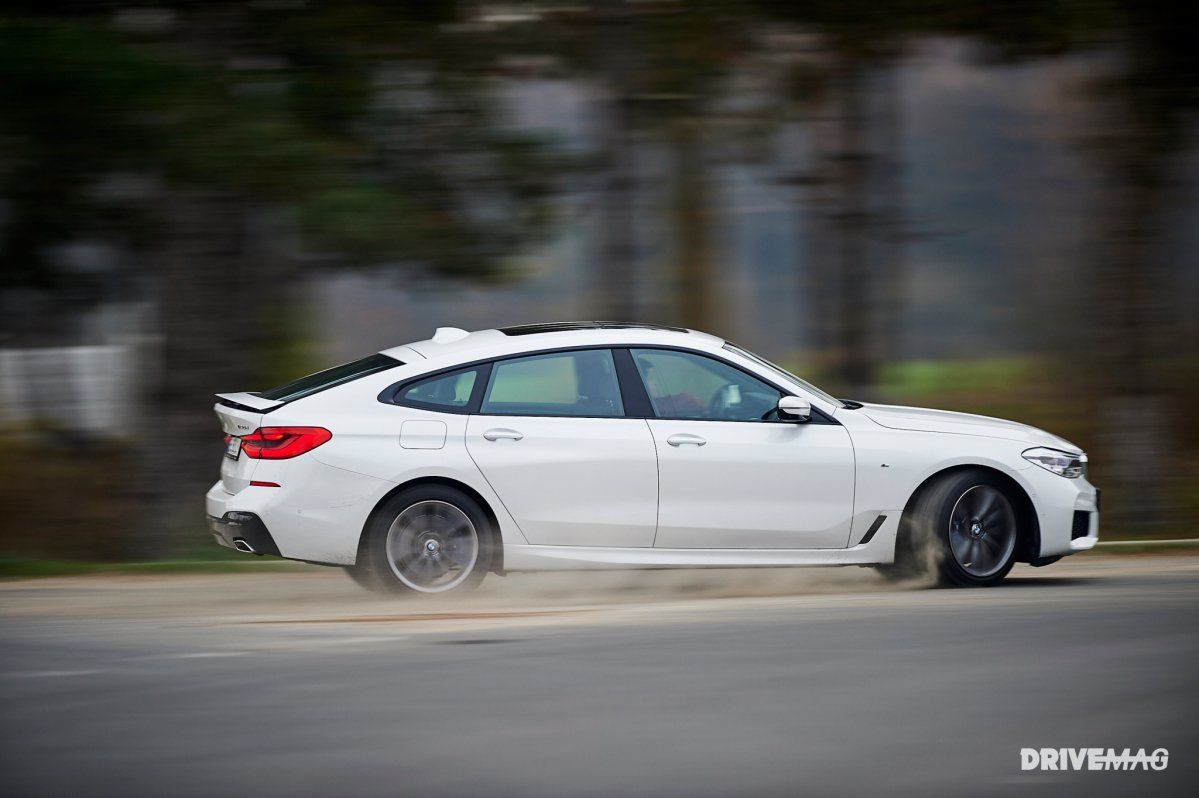 The 6 GT has yet to be crash tested, but it comes jam-packed with safety kit. A full suite of airbags, standard AEB, it also gets adaptive cruise control that maintains distance to the car in front from 0 to 210 km/h (130 mph), it also gets lane assist, blind spot warning and our tester even had the remote parking feature ticked in on the options list.
Comfort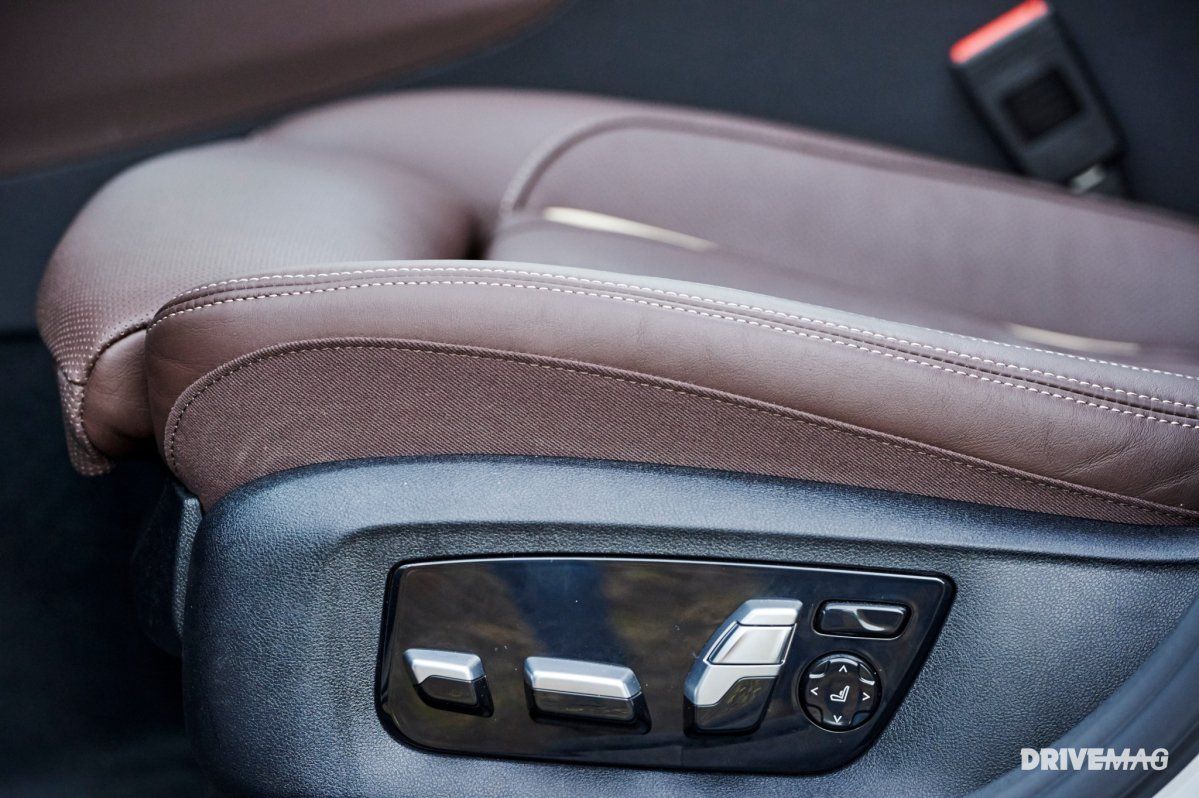 Let's just put it this way: I felt no difference between seat comfort and ride quality in the 6 GT versus the 7-Series flagship. On the move it's just as serene to travel in, seating quality is top notch and also space in the back is on par with the luxo sedan.

Relaxing is the word best used to describe the experience. Sure, you can stab the throttle at any time to unleash the 620 Nm surge, but the car won't really edge you to do that, but rather the contrary - just waft around effortlessly while being completely cosseted.
---
Quality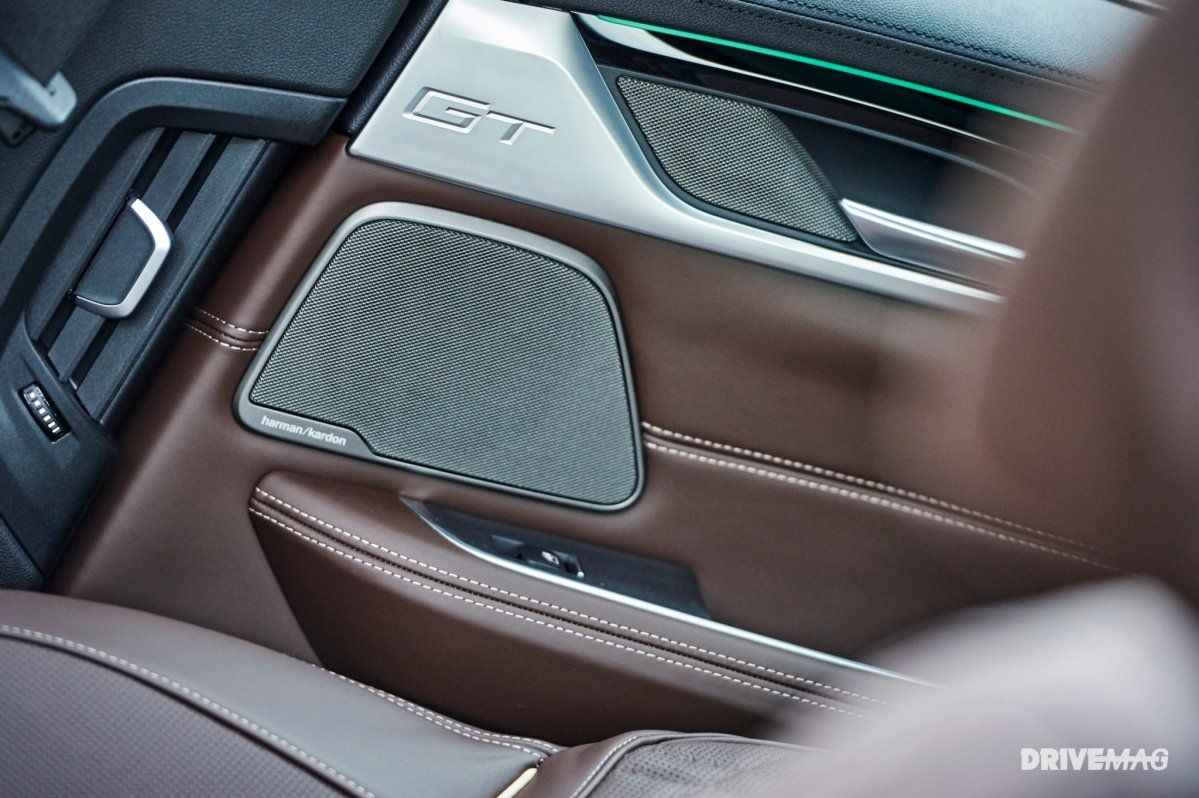 The 6 GT's interior shows the latest incarnation of BMW interiors and I tried to pick faults with it during my days with the car, but really couldn't find any. Materials are top notch, the build is rock solid no matter which part you tug at and it gives you the exact feeling you'd expect to be feeling traveling in a $100,000+ luxo wafter.

It's one of BMW's best ever interiors in all respects, and it's a pleasure to travel in whichever seat you may find yourself in.
---
Practicality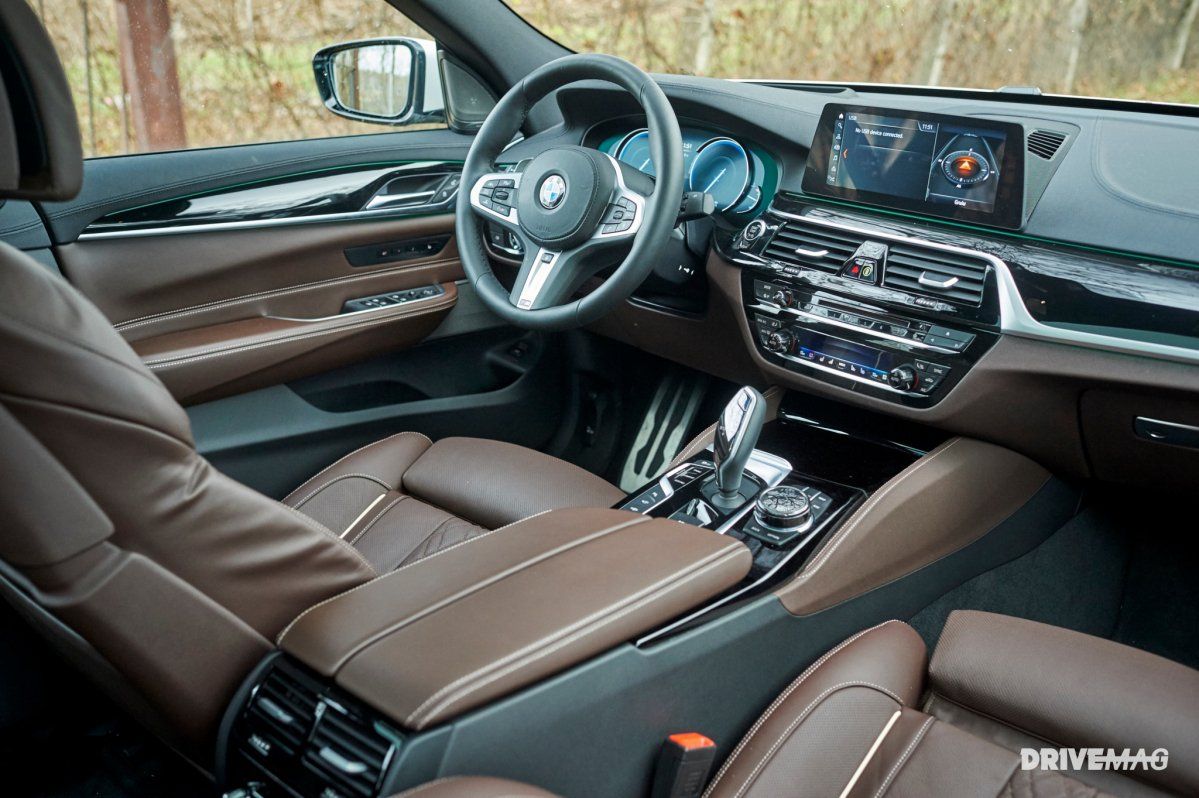 Here's another area where the 6 GT excels. Firstly, there is space for five passengers in this car and all of their bags; and it isn't an estate, but from a practicality standpoint that is essentially what it proposes: estate-like space and practicality in a stretched-wheelbase fastback package.

Its trunk capacity of 610 liters puts it in the estate-like load lugging category, and its rear seats can e folded flat into the floor, plus there's no load lip at the back. In fact, that's 40 liters more than the current 5-Series estate.

It also has plenty of storage dotted around the cabin and the rear door bins are currently the biggest I've ever seen on a car. Ever. You can fit a big 2-liter bottle in each and still have room for your phone, wallet and other similarly-sized objects.
---
Infotainment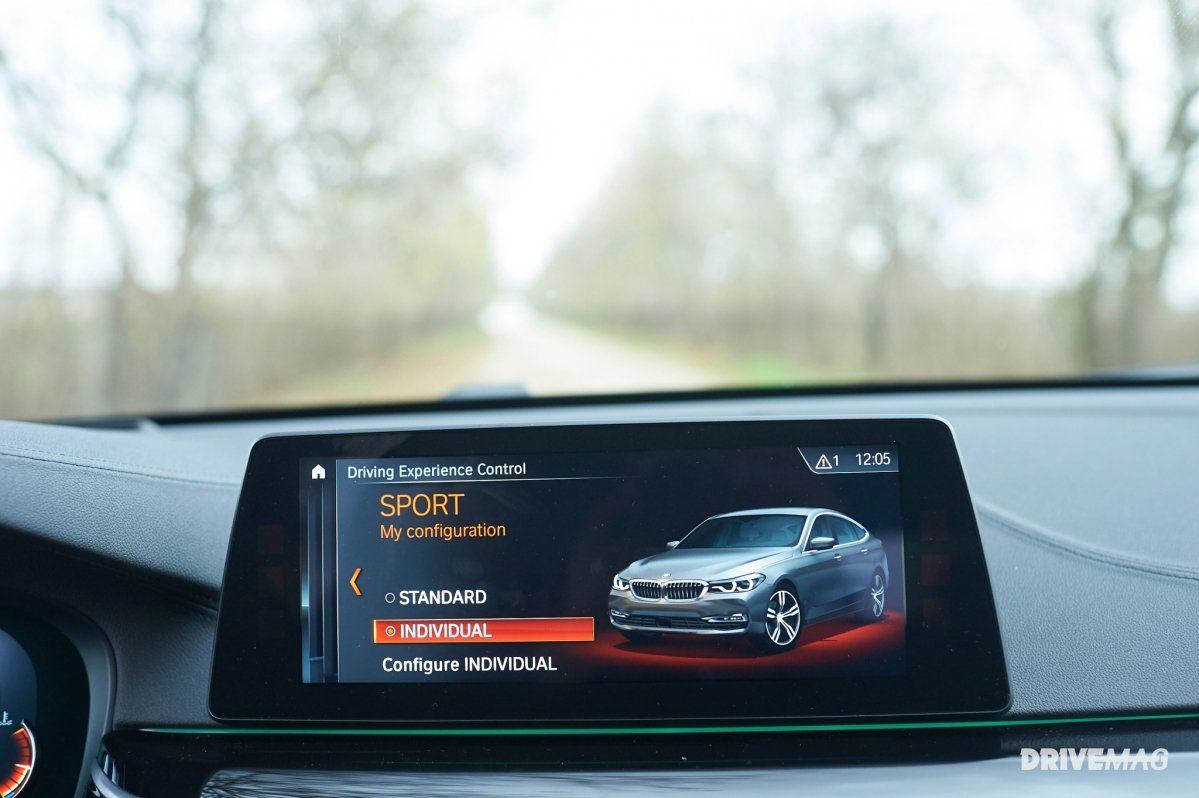 BMW currently leads the pack when it comes to infotainment and the iDrive version fitted to the latest 6 GT confirms that. The system is slick, has fewer and more logically structured menus than before and should you get tired of operating it using the wheel and shortcut buttons on the transmission tunnel, you can also just prod the screen.
Efficiency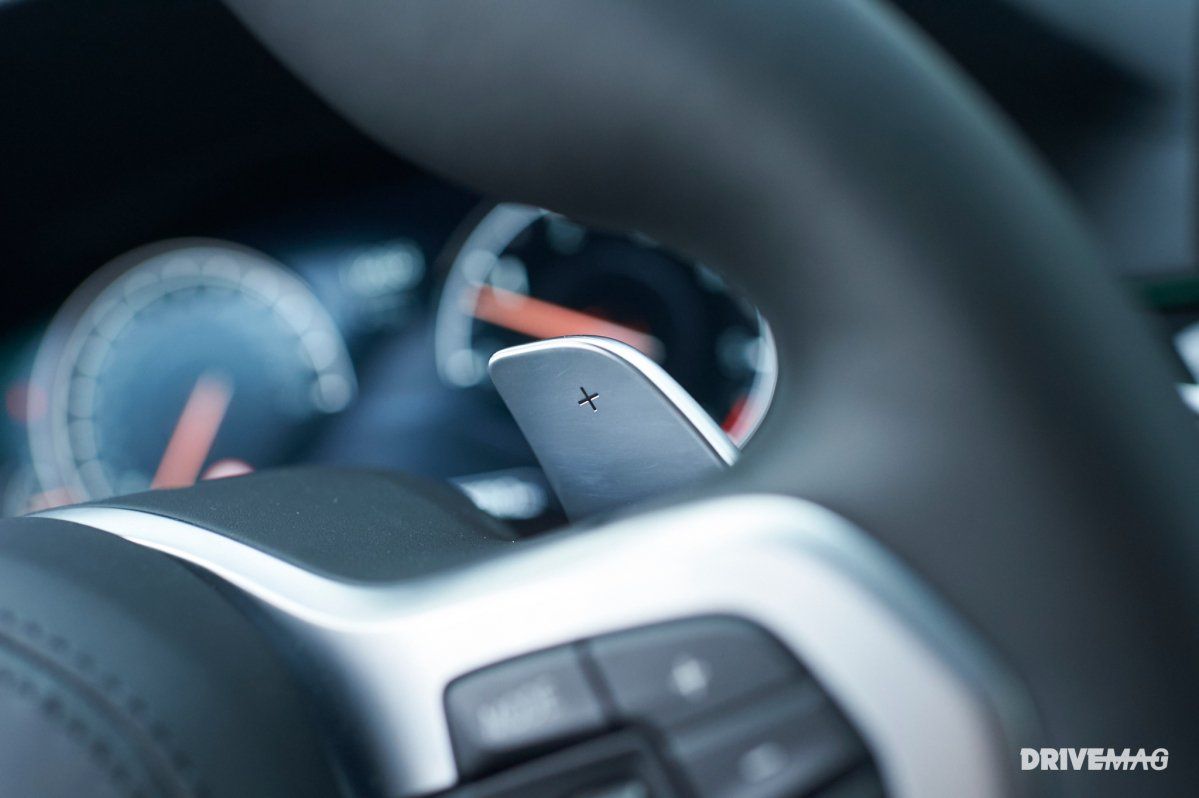 The 6 GT is a big car with a fairly big six-cylinder engine, so it won't be the most efficient thing out there. However, since it's a diesel hooked up to a gearbox that can maximize its performance and efficiency you should realistically expect a 630d with xDrive to return 10-ish l/100km on the combined cycle, with the figure obviously falling if you do more motorway miles, getting closer to BMW's claimed 5.7 l/100km on the combined cycle.

To put it into perspective, a 5-Series sedan with the same engine and xDrive returns 5.0 l/100km, while the estate averages 5.3 l/100km with the same configuration.
---
Equipment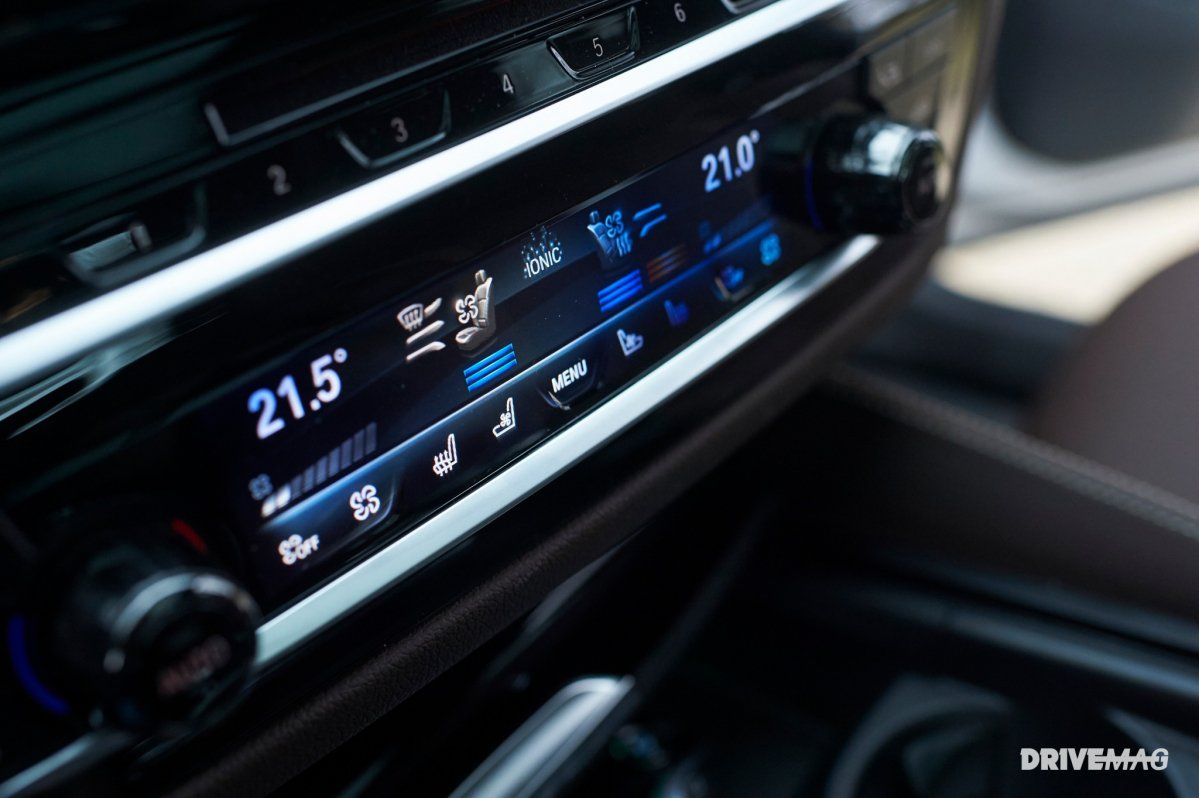 Our tester's base price of €70,507 (VAT included) doesn't really give you all that much in the way of posh kit, although it is generously equipped - it couldn't be called lavish unless you made an incursion into the glorious land of BMW optional extras.

The 630d xDrive GT we tried cost €102,970 and if you're wondering what the over €30,000 difference was spent on, allow me to list the main money hogs.

Most expensive was the M Sport pack, at €5,884, followed by the self-leveling suspension at nearly €4,000, as well as the First Class pack which will set you back another €5,013 and give you amenities like keyless entry, soft-closing doors, four heated seats (and also cooled for front occupants who also get a massage function).

More was spent on the Innovation package which adds the smart key with touchscreen, HUD and gesture controls - the pack costs €2,196.

That still doesn't add up to the grand total, but the car had far too many options to be sensible to list all of them here. And they're all kind of expensive and dramatically drive up the car's price, so points will be detracted as always for that.
---
Acquisition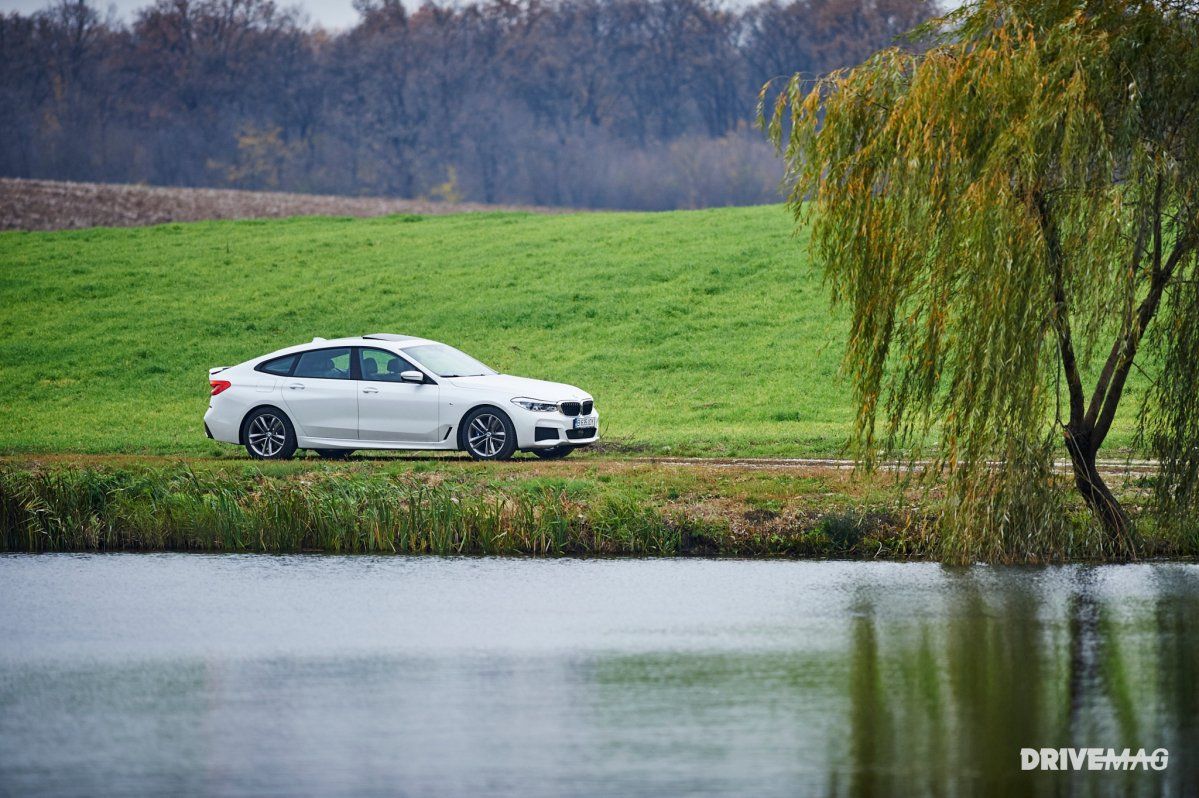 While the 6 GT is overall a great car, it still suffers from the same problem as the 5 GT it replaces: who is it for? who would find it appealing and why wouldn't they just get an SUV or an actual estate (although the latter offers less space than the 6 GT in the boot).

Well, if you're looking at the car from a European's standpoint, you're still struggling to understand where it's meant to be positioned. However, if you view it through a Chinese businessperson's eyes, it makes much more sense.

It is a big, comfy car with an already extended wheelbase and oodles of space in the back. These traits are highly sought after in China, and even though the 6 GT is sold all around the world, it will be the PRC where it is expected to prove most popular.

As a car it's really convincing (if you like the look of it that is, and chances are you will, at least much more so than its predecessor), and it really is a viable alternative to buying either an estate or a high-rider whose extra ground clearance you don't really need.

The new 6 GT is slightly higher off the ground than BMW's regular range, but lower than its SUVs, yet it looks more like a regular fastback than a high-riding SUV.

It still has a bit of an identity crisis, but the car itself has a lot to like and it just needs to find the right buyer who knows exactly what he or she is looking for. People who are going to buy this car once they understand what it is or does are going to only want this as it's a true niche proposition and in that respect it's kind of cool.

Then there will be rarity: not many will be bought in Europe and the US so it's going to be a bit of a unicorn, especially in the future when it will be eventually taken out of production.

It's definitely a recommendable car that will wow you with its luxury, comfort and space and to my mind the nearly €10,000 premium you're asked to pay over a 5-Series will be worth it for a select few buyers. Those buyer will be very-very happy with the 6 GT.