Mazda CX-5 2.5 AWD review: that premium feeling
Mazda's compact SUV is one of the best crossovers out there
Mazda's bestseller in the U.S. is a fine example of what a brand can do when it really wants to improve its products. The CX-5 currently ranks at the top of most SUV rankings and for a good reason: it looks extremely good, it has a very refined interior and an excellent bang for the buck.
In Europe, you can get it with several engine choices - the 2.0 Skyactiv-G 160/165 PS, the 2.2 Skyactiv-D 150/175 PS (the diesel one), or the 2.5 Skyactiv-G 194 PS, mated with manual or automatic transmissions.
In the U.S. you can get it only with the latter petrol engine, developing 187 hp and mated with an automatic transmission. It's exactly the same engine we tested in this review and, if some minor trim details can differ between the European and the American versions, it's exactly the same car on both continents.
One that surprised me a lot - even if, I might confess, I'm already a Mazda fan due to its excellent Mazda6 and MX-5. But I digress: here's what you need to know.
https://cdn.drivemag.net/images/icons/inbrief-icons.svg
IN BRIEF
Recommended for:

Created for:

Hats off for:

Bang for the buck:
Powertrain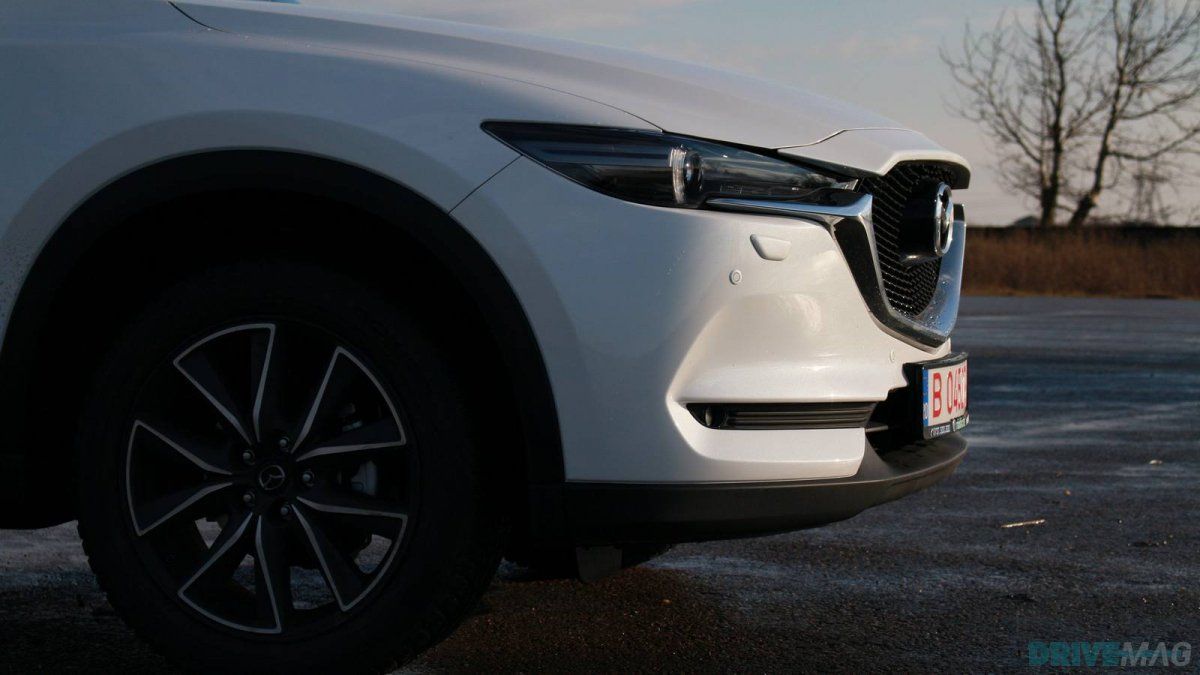 The 2.5-liter inline engine gained 3 hp since the last iteration, but it's slower in a 0-60 mph run: 8.1 seconds instead of the 7.8 it needed on the former generation (the European version needs 9.2 seconds for a 0-100 km/h sprint run, for some reason). The gain in weight (141 pounds / 63 kilos) plays a part, as the torque remained untouched at 185 lb-ft (258 Nm at 4,000 rpm).

Still, the way it accelerates from zero mph is completed by the way it responds when needed at high speeds. The 187-hp engine helps a lot when overtaking at more than 60 mph, and you have enough power reserves when you really want to floor it. The six-speed automatic will also help you be the first to get off the line at traffic lights, keeping the engine revved up as needed. It's a fast and slick gearbox you'll come to love. And if you want some more revving, just move the mode selector in Sport.

The engine also sounds very good, so you'll often find yourself pushing the car just for fun - that's a thing you'd expect in sportier SUVs, not in a Mazda!
---
Handling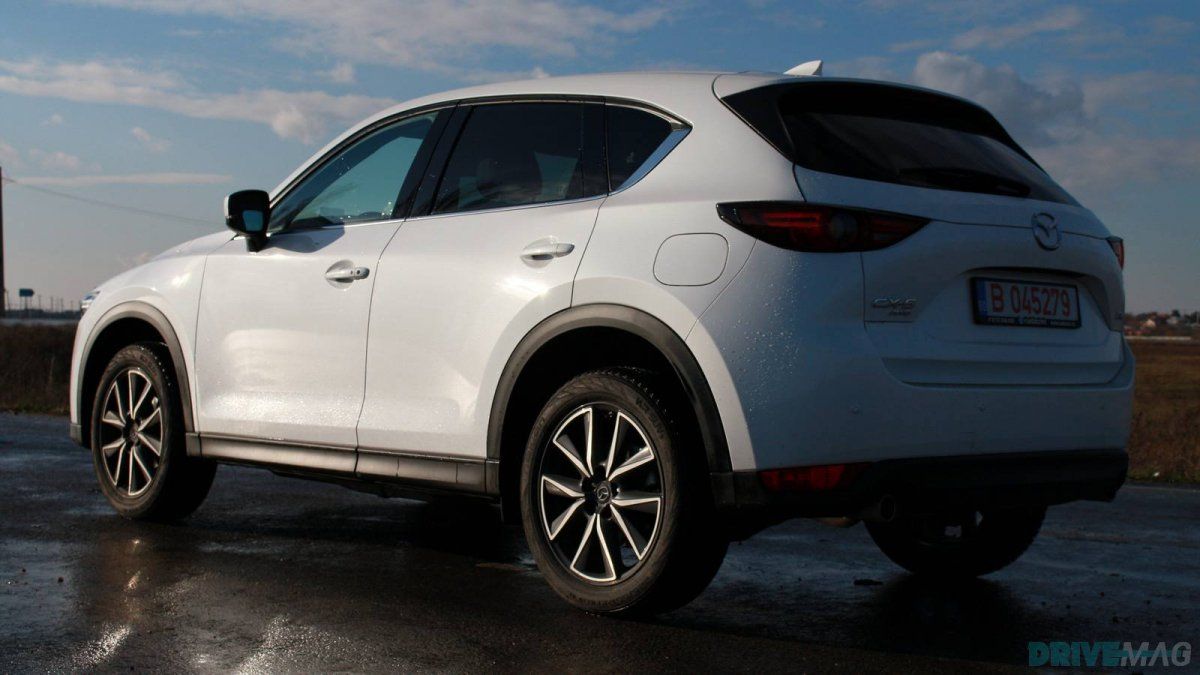 Mixed feelings here. Mazda's engineers did a fantastic job both with the car's chassis and with the i-Activ AWD system. You can throw it into corners with a lot more courage than you'd think it's possible from an SUV, due to its G-Vectoring Control system, that transfers torque between the two front wheel as needed. This makes for an exhilarating drive on winding roads, you know, the kind you'd expect in a sports SUV, not in a family crossover.

On the other hand, the steering wheel has an electric feel attached to it that will curb your enthusiasm. It's a good thing, because you're still in a family SUV, presumably with your beloved ones trying to keep from vomiting while you're driving like a maniac. I'm kidding: a more communicative steering would have made this CX-5 into a serious competitor for much more expensive and pedigreed sports SUVs out there. It's still extremely good, both for quick urban maneuvres and for enjoying mountain roads. But it lacks that `aah` that would have made it perfect.
---
Safety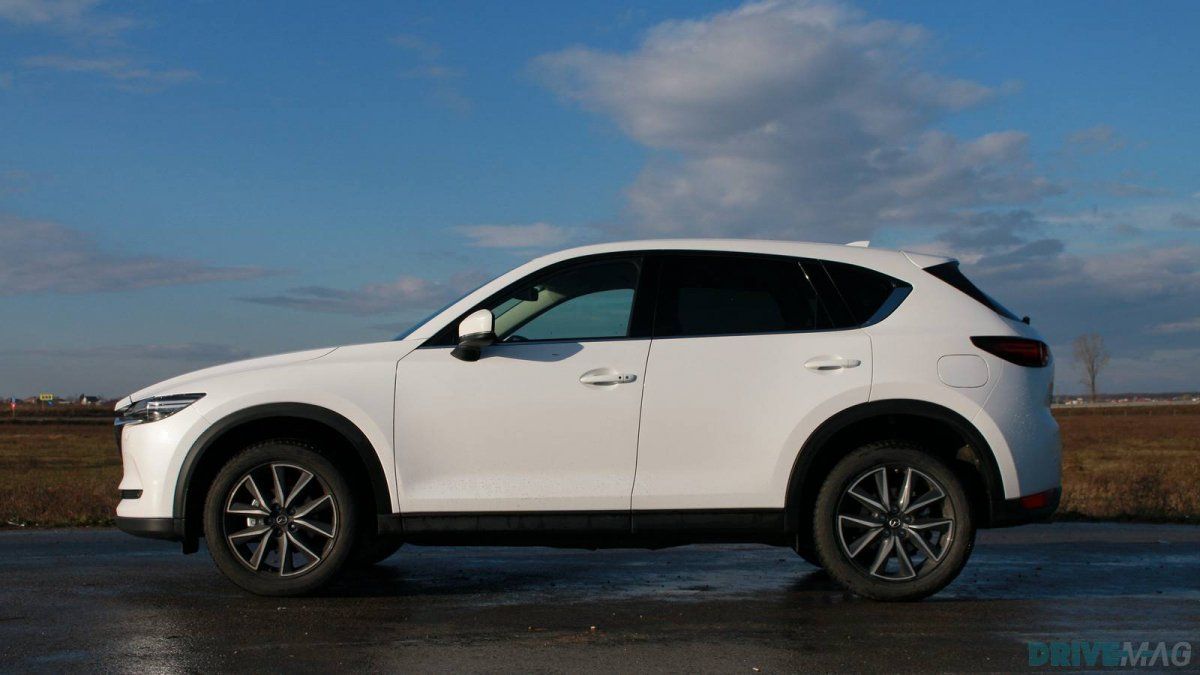 The CX-5 got five stars at Euro NCAP's safety tests, with flying colors for adult and passenger protection, but only a 59% score for assisting systems (which still is a good score for its segment). It also got a Top Safety Pick+ award from the IIHS tests, which means it's one of the safest cars out there.

Because it's 2017, having good impact scores is not enough. You'll be relieved to know that you also have blind spot monitoring, lane keeping assist (that keeps you inside your lane even if you're not paying attention), auto-braking and so on. Not as evolved as the ones you'd find on luxury cars, but still more than enough for a safe drive.
Comfort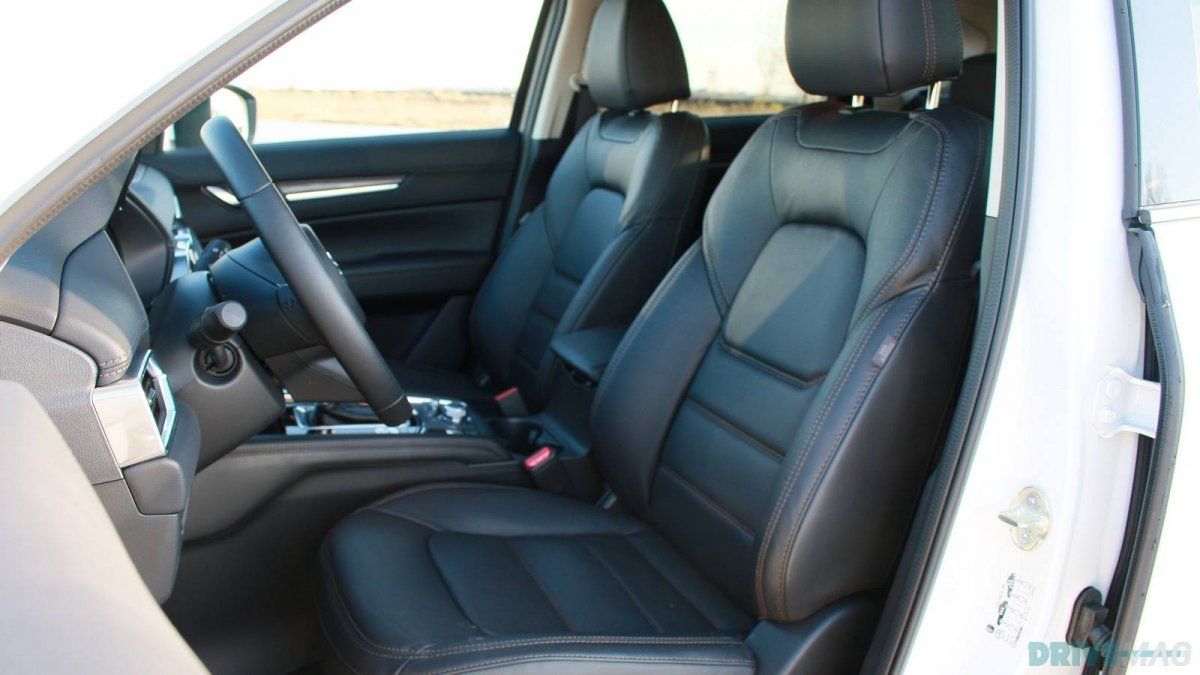 While not perfect, what Mazda's engineers did with the car's chassis is amazing. For such a sporty car, you'd expect a compromise with regard to comfort, especially on bumpy roads. Not so with the CX-5. It's supremely comfortable over any type of road and gets just a little bit annoying when you're going on gravel at high speeds.

The seats are somewhat flat for my taste, but the 8-way adjustable driver seat with power lumbar support and the 6-way adjustable passenger seat are some of the best in their class. At the back, there's enough room for two adult passengers and a child. Plenty of headroom for everybody, decent feet and shoulder space too. You're still in the compact zone, so don't expect to be treated royally, though.

Ah, and while the former gen was pretty noisy, at least some part of the weight gain went into soundproofing, with exceptional results: you barely hear the engine under 2,500 rpm, and at highway speeds, you can still talk with the others without raising your voice at all. Good job, Mazda!
---
Quality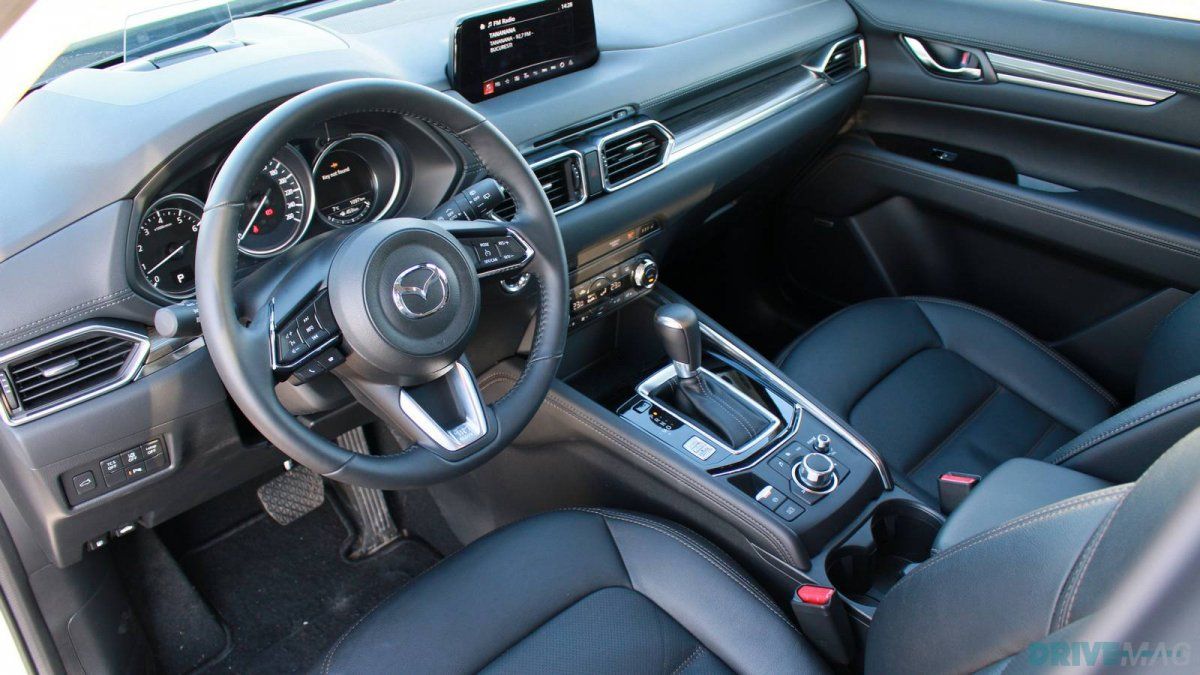 For its tag price and segment, the CX-5's materials quality is top notch. Yes, there still are some hard plastics below the line, and not everything is finished like in a luxury car. But, at least in its higher trims, you get soft leather pretty everywhere and squishy plastics where you usually put your hands. Everything is well assembled, too, way better than you'd expect for a non-luxury car.

It's such a joy to see and feel this interior, that you get a true premium feeling while driving the car. I think that this is, perhaps, Mazda's best selling proposition with the CX-5. It's premium quality at a standard price. Nice!
---
Practicality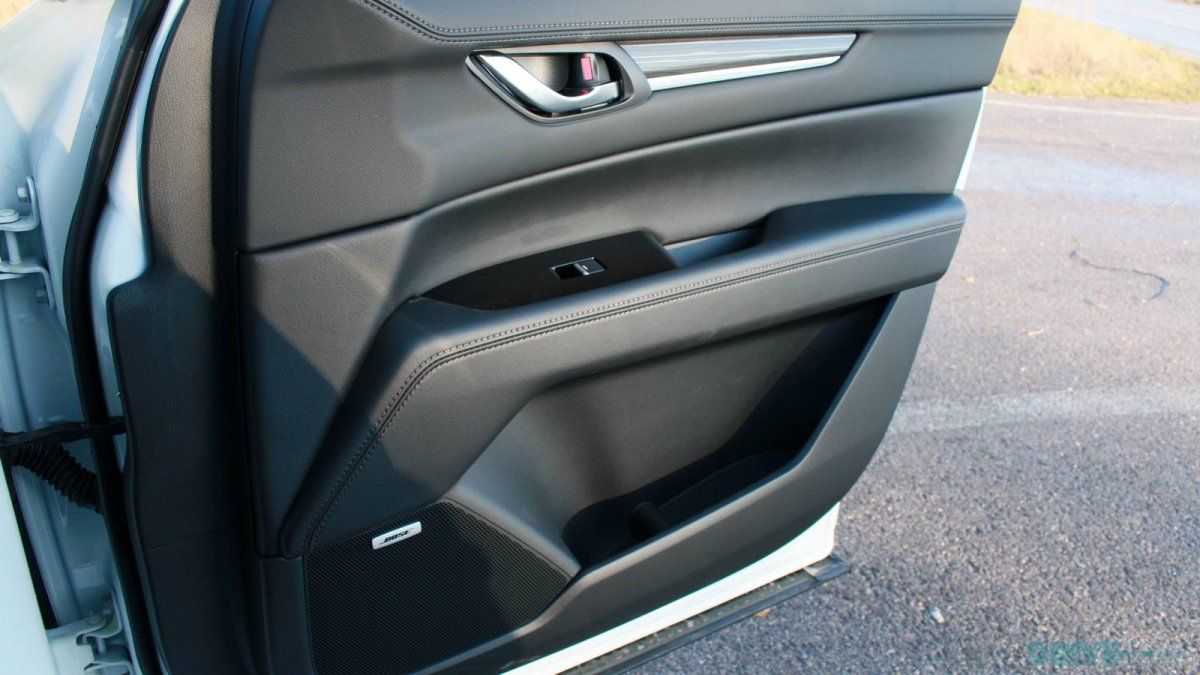 The CX-5 doesn't reach Volvo-like practicality standards but is very close to the top. You get lots of well-dimensioned storage spaces, the boot is enough for a family's needs, the rear seats fold 40/20/40 with one touch allowing for a relatively flat loading area, you get two 12-volt power outlets, an electronic parking brake and Mazda's Advanced Keyless Entry which does just that: you keep your key in your pocket and the doors open automatically when you grab the door handles.

The cup holders are just whey they should be, and the storage space under the center console is perfect for putting your mobile phone. Overall, while the CX-5 doesn't have the modularity of an MPV, it really checks out all the relevant boxes regarding practicality for a small family.
---
Infotainment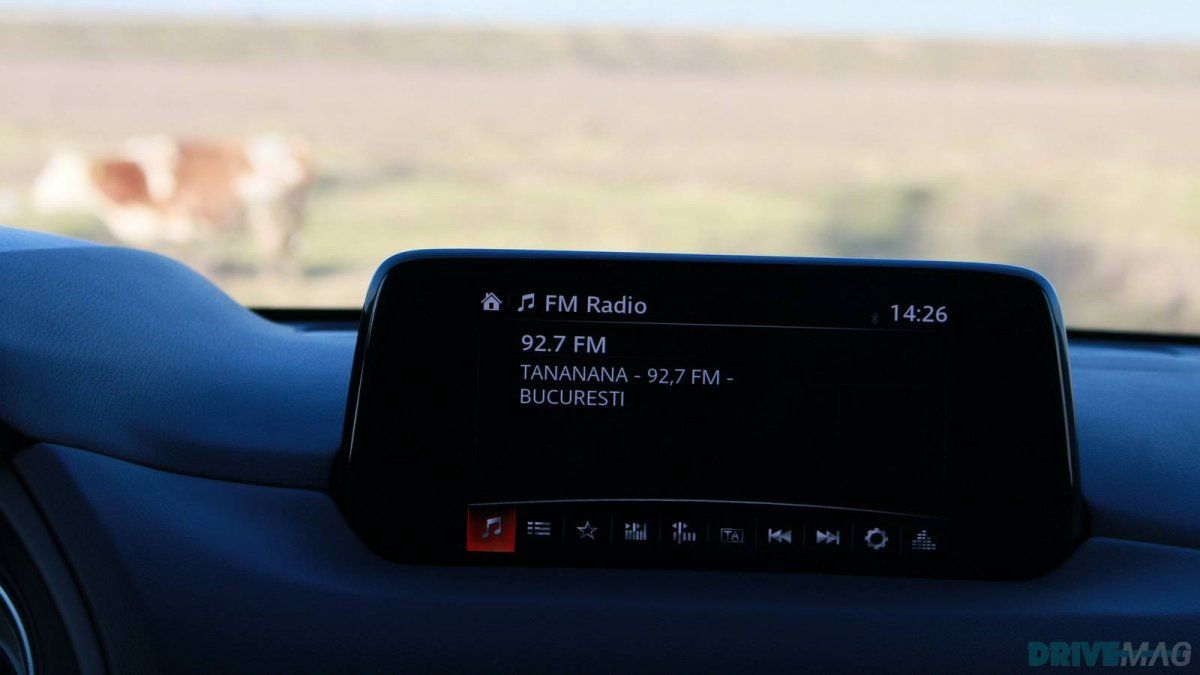 The top trim gets a seven-inch central display mounted on the dashboard and reacts quickly so you'll not be forced to take your eyes off the road for long. You also get a Heads-Up Display, which unfortunately isn't projected directly on the windscreen but on a small piece of glass that will make you focus on and off the road. Still, it's a nice option to have and you'll appreciate it especially when you'll realize it shows you not only the speed you're driving but also blind spot and nav info.

The Bose 10-speaker audio system, also on the top trim, sounds like heaven. Yes, you'll be delighted to listen to your favorite music, but we'll penalize it for not having Apple CarPlay or Android Auto connectivity. In 2017, this is simply not acceptable.
Efficiency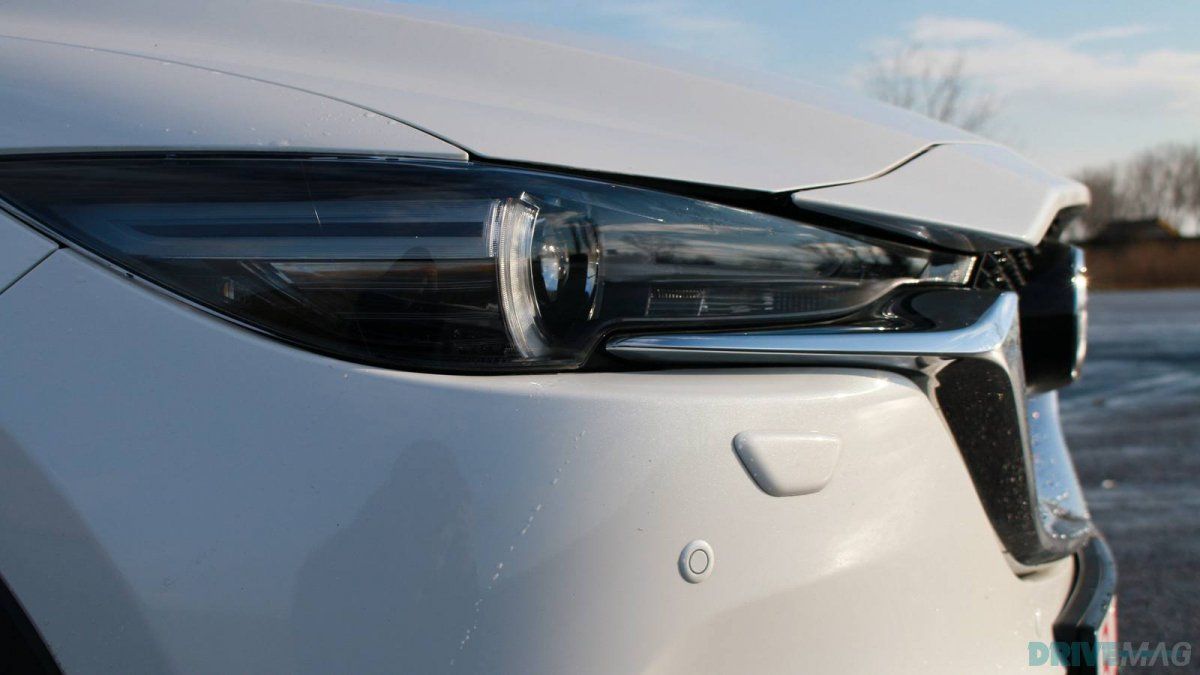 Long story short: the 2.5-liter engine loves to drink petrol. A lot. Mazda says it gets 23 / 29 EPA-estimated fuel efficiency (city/highway). That's 6.1 / 8.7 liters / 100 km in Europe. Well, things are far from these figures. In our test, we barely managed to get under 20 mpg (11.5 liters) on a journey that included 50% of busy city driving, 30% of road driving and 20% of highways.

On the other hand, you need to remember that it's a 2.5-liter 187-hp petrol engine we're talking about. If you're from the USA, you'll just not care. If you're from Europe, perhaps a diesel would be better?
---
Equipment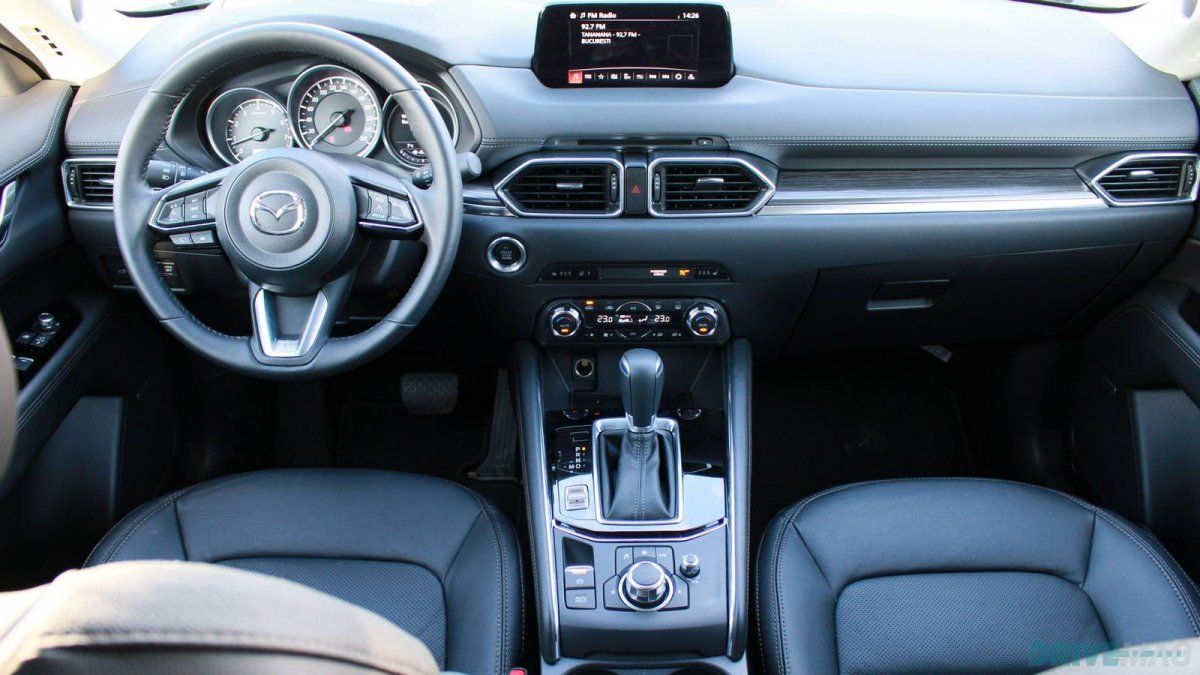 You can get heated front and back seats, an 8-way power driver's seat, a 6-way manual passenger seat with adjustable height, dual-zone automatic climate control with pollen filter and rear air vents, keyless entry (handsfree access), an auto-dimming rearview mirror with integrated HomeLink, an HUD, a splendid BOSE sound system and so on.

Of course, you're not in a luxury vehicle, so don't expect massaging seats or other similar gadgets. But the CX-5 gets you everything you really need, and it's difficult to find a problem with its options list.
---
Acquisition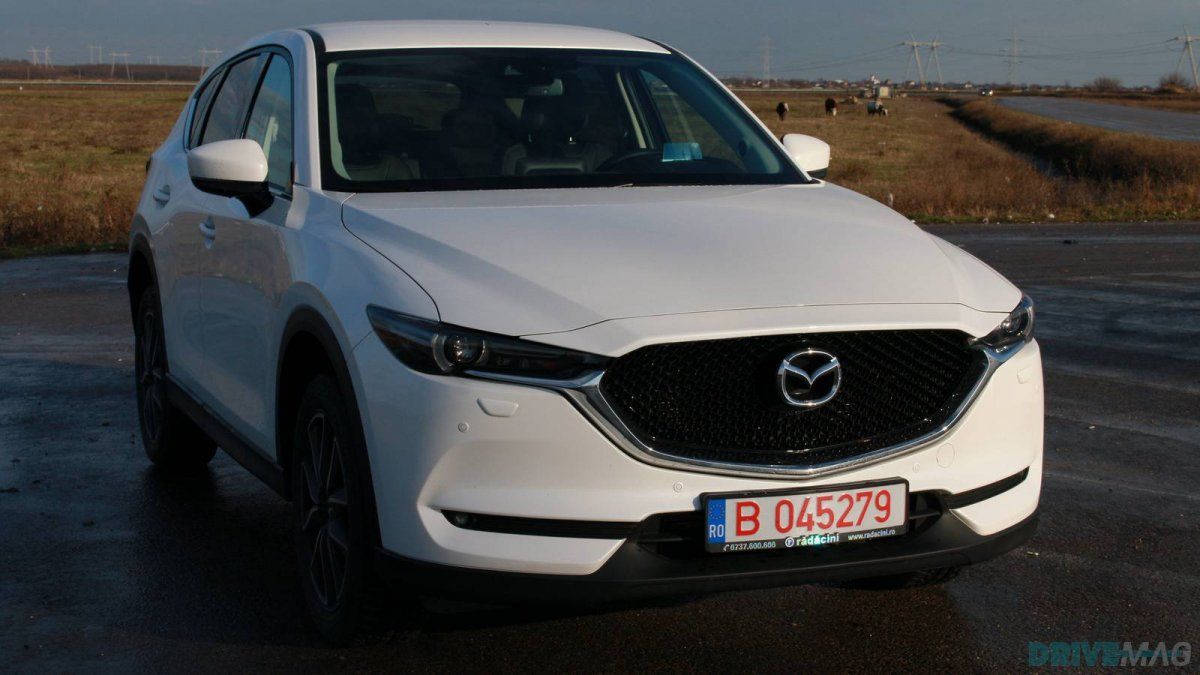 The top Grand Touring trim has an MSRP of $29,395 in the United States ($30,695 for the AWD version). In Europe, you'll have to spend around €35,000 for the same top trim (named differently, depending on the market). It's absolutely not much for a 187-hp car with AWD and automatic transmission.

You get a premium car at the price for a volume SUV. And this is what really Mazda is about, these days. Highly recommended.