Mercedes GLA 220 4Matic DCT review - fancy compact kerb climber
It's Mercedes' smallest high-rider, but is it worth your cash?
Mercedes just had to get on the compact crossover train as it's probably one of the single most popular trains an automaker can be on right now. This resulted in the GLA, essentially a raised A-Class hatchback with slightly chunkier styling.
The one we had to for testing was the top of the line diesel offering, the GLA 220d 4Matic with the seven-speed automatic gearbox, probably the pick of the range as it blends strong performance with good efficiency too - it kicks off at just over €39,000 here.
Our tester also had the optional AMG Sport Pack with added larger rims, sportier seats and the usual smattering of AMG logos especially inside.
I took the car on a long motorway journey to the sea side where I drove it on a beach and through some seriously rutted and muddy roads. It proved an almost perfect motorway companion, had it not been for the quite bad tire roar caused by the optional 19-inch AMG rims and the slightly awkwardly shaped sports seats that are nowhere near as comfortable as they are cool looking.
Off tarmac, the car still felt composed and didn't feel like it was going to let me down and stall in the middle of a small pond-sized puddle (which it could have). If you, however, plan to regularly take your GLA through a muddy field, you might want to steer clear of the larger AMG rims and stiffened suspension - although they do give the car excellent cornering prowess for a crossover, so you need to see whichever tradeoff works best for you.
https://cdn.drivemag.net/images/icons/inbrief-icons.svg
IN BRIEF
Recommended for:

Created for:

Hats off for:

Bang for the buck:
Powertrain
Mercedes' 2.1-liter four-pot force-fed oil burner is as old as the hills and on its way out, replaced by a new 2.0-liter that is being rolled out across newer model ranges. However, aside from some gruffness when cold and sometimes under hard acceleration, it's very enjoyable to use in combination with the seven-speed self-shifter.

The unit puts out 177 hp at 3,600 rpm and its peak torque of 350 Nm arrives at just 1,400 rpm, giving it a really muscular feel. Now maximum power may arrive at 3,600 rpm, yet the engine pulls cleanly and strongly right up until 4,500 rpm when the autobox upshifts.

The 7G-DCT dual-clutch gearbox is really almost faultless in its operation, delivering both smoothness and shift crispness. My only complaint is that often when shifting from reverse into drive or vice-versa, it takes just a bit too long to hook up and you may feel stranded for a few fractions of a second more than you'd like before it puts the power down. Other than that, though, it's a great transmission.
---
Handling
Since our tester came with big rims, stiffened springs and all-wheel drive it was unsurprising that it gripped extremely well through the corners. It has more than enough grip to put its power down with zero drama and thanks to the fairly precise steering, placing it on the road and through the bends is easy and surprisingly rewarding.

Corner hard in the GLA and you'll discover it doesn't really lean into bends all that much, again in our tester's case partly a byproduct of the stiffer and (15 mm) lower AMG suspension. The car neither under- nor oversteers, giving a kind of "on-rails" driving experience when none of the systems ever seem to intervene unless you're driving in low-grip conditions.
---
Safety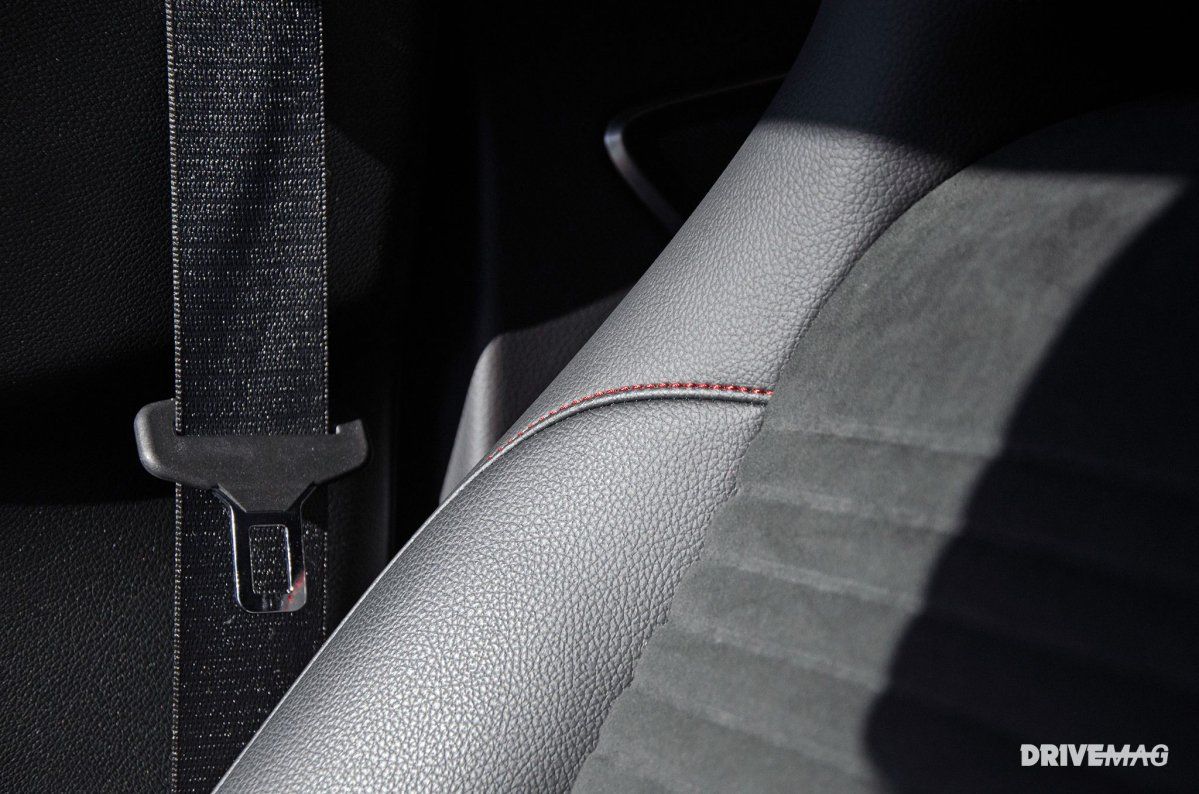 The GLA comes with airbags everywhere you'd expect as well as a driver's knee airbag too. It also has blind spot monitoring and front crash mitigation and being a Mercedes, you can't really disengage its electronic nannies fully, so the chance of losing control in it is very slim.

Euro NCAP awarded the GLA its full five-star rating back when it tested the pre-facelift model back in 2014, giving it an impressive adult occupant protection score of 96 percent.

It does have active safety tech, but it's only crash mitigating, not fully crash-avoiding.
Comfort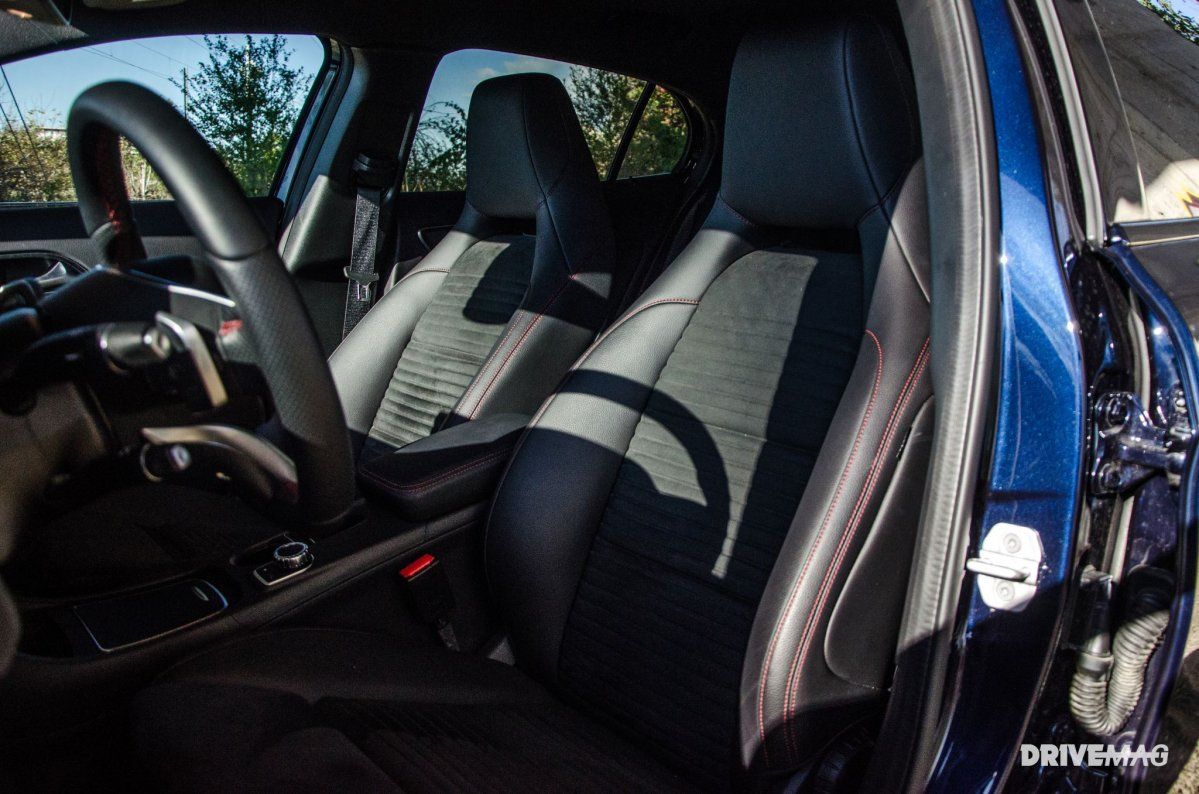 Normal GLAs without the AMG suspension feel firm but well damped. Once you add the shortened springs and our tester's 19-inch wheels, comfort takes a big hit. Again, not helped by the AMG seats which not only myself, but various passengers I had in the car while I had it pretty much unanimously declared the seats uncomfortable.

So the GLA can be more comfortable, but our tester was really rather harsh, not really suited for anything else than smooth tarmac driving.
---
Quality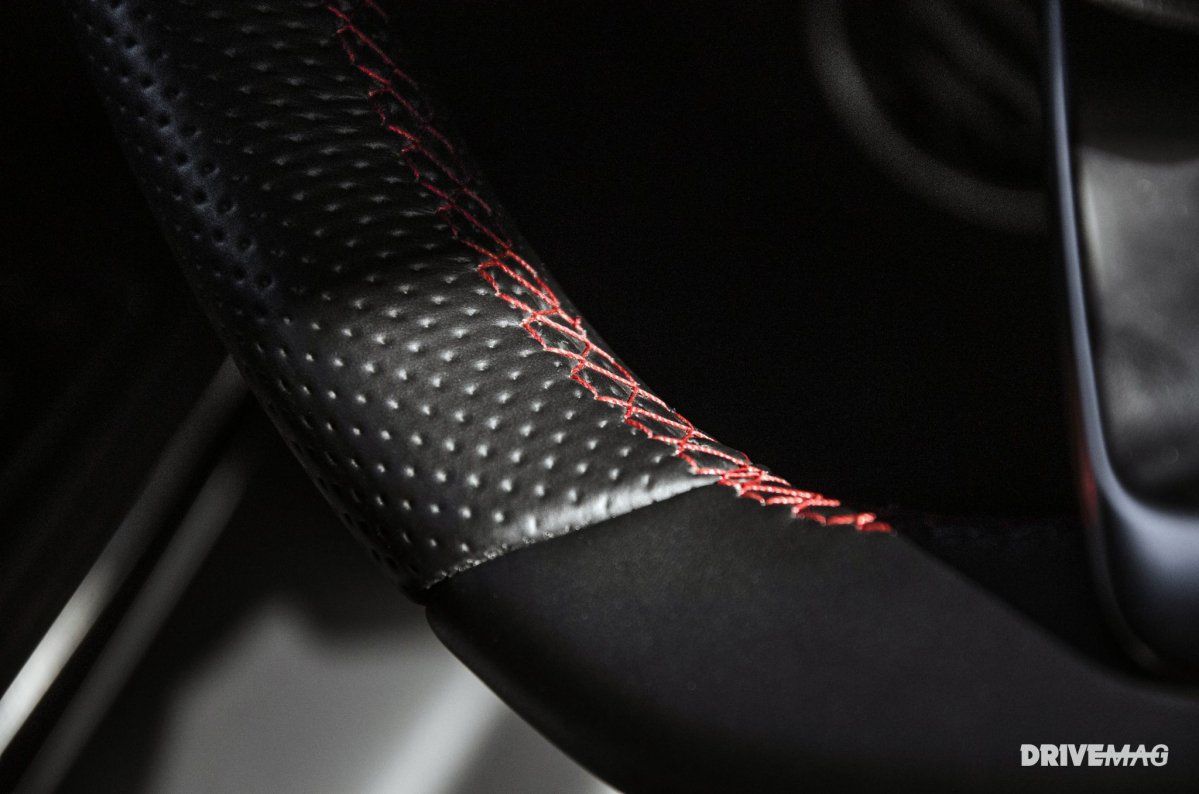 Fit and finish in the GLA is okay, although the former is certainly better than the latter. One can't really fault the way the interior is screwed together - it looks and feels pleasantly solid. Materials, though, are a bit of a mixed bag, and as with many premium badge-bearing cars that have to be made to a price - the further down in the cabin you reach, the harder and nastier the materials get.

Thankfully, it still feels like a Mercedes when it comes to the places you touch often: elbow supports are just that much softer and more pleasant than in other cars, and the materials that are good, are really good and feel plush and expensive.

Oh, and that optional AMG steering wheel feels so good you'd want to rip it out so that you could fondle it at home - or just hang it on your living room wall.
---
Practicality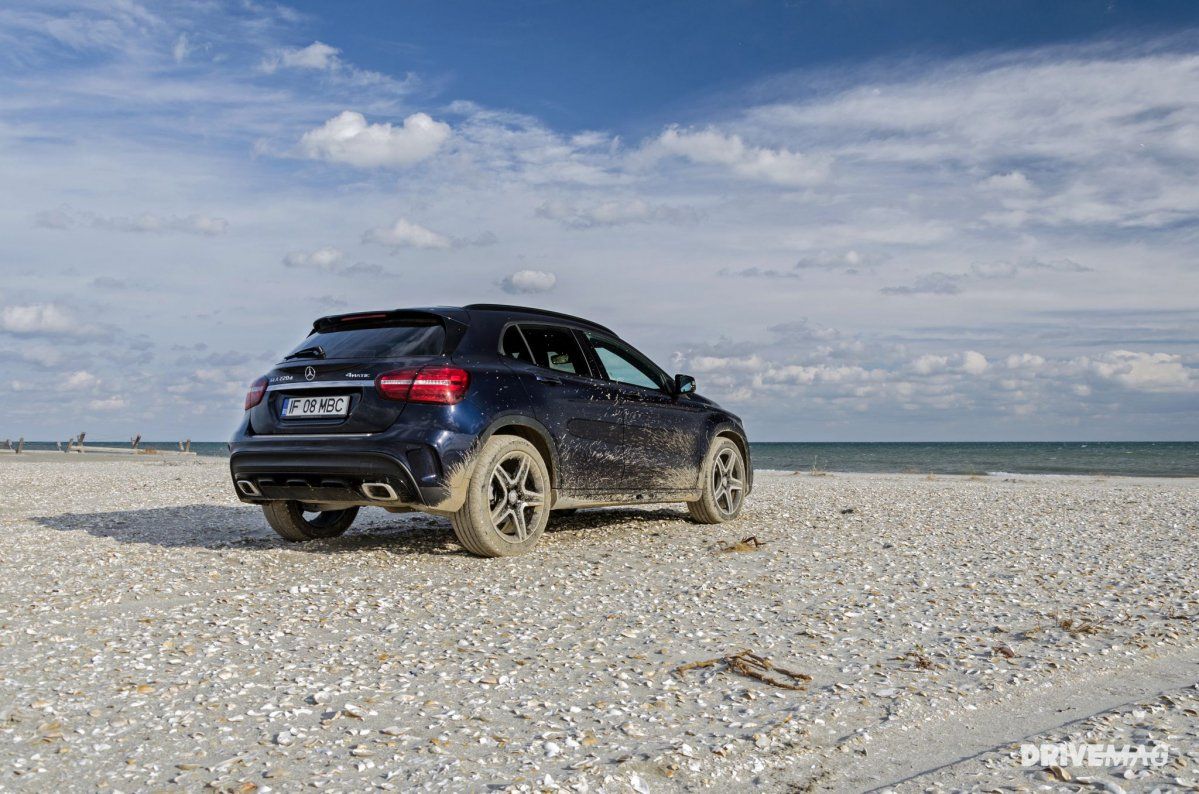 The GLA is as practical as any new Mercedes inside, featuring two useful cupholders, generous door bins, a big glove box and other stowage spaces where you can lose your phone, keys or wallet.

However, since it's not a big car to begin with (remember it's essentially an A-Class on stilts), shoulder and elbow room is only good for front seat occupants. Rear passengers will feel cramped and claustrophobic, especially if there will be three of them. The GLA can carry two (not excessively tall) passengers fairly well on longer journeys, but if you squeeze three people in the back neither of them will be happy.

Trunk capacity is also on the small-ish side, with its 421-liter maximum volume it trails behind rivals like the Audi Q3 (460 liters) or even the Range Rover Evoque which has much more space than either - 575 liters.
---
Infotainment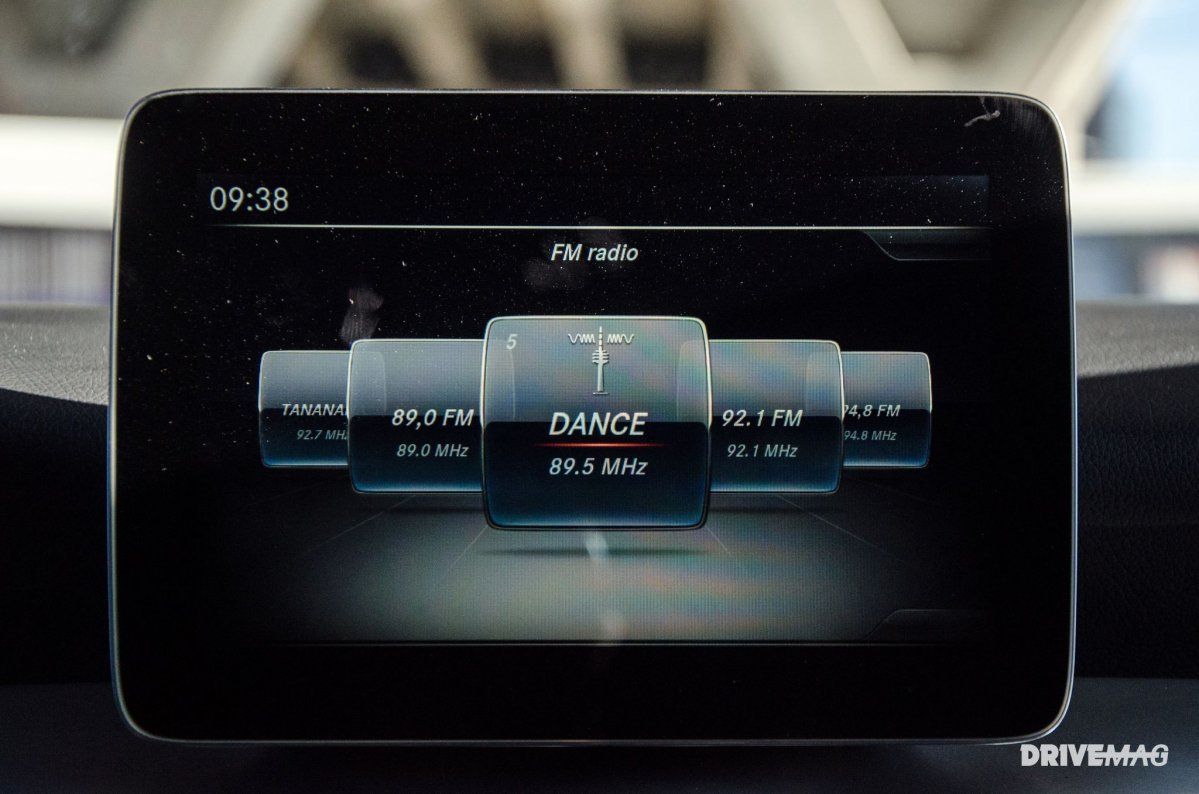 The infotainment is nothing to write home about, but not because it doesn't have the option to control things via touchscreen, but rather because the menus are a bit contrived and require a bit too much attention to operate while on the move.

Everything else aside from changing the radio station is more of a chore than it has to be, but it probably gets better if you own the car for longer periods of time - some will get used to the system faster than others, but some tech geeks will hate it just for lacking a prod-screen.
Efficiency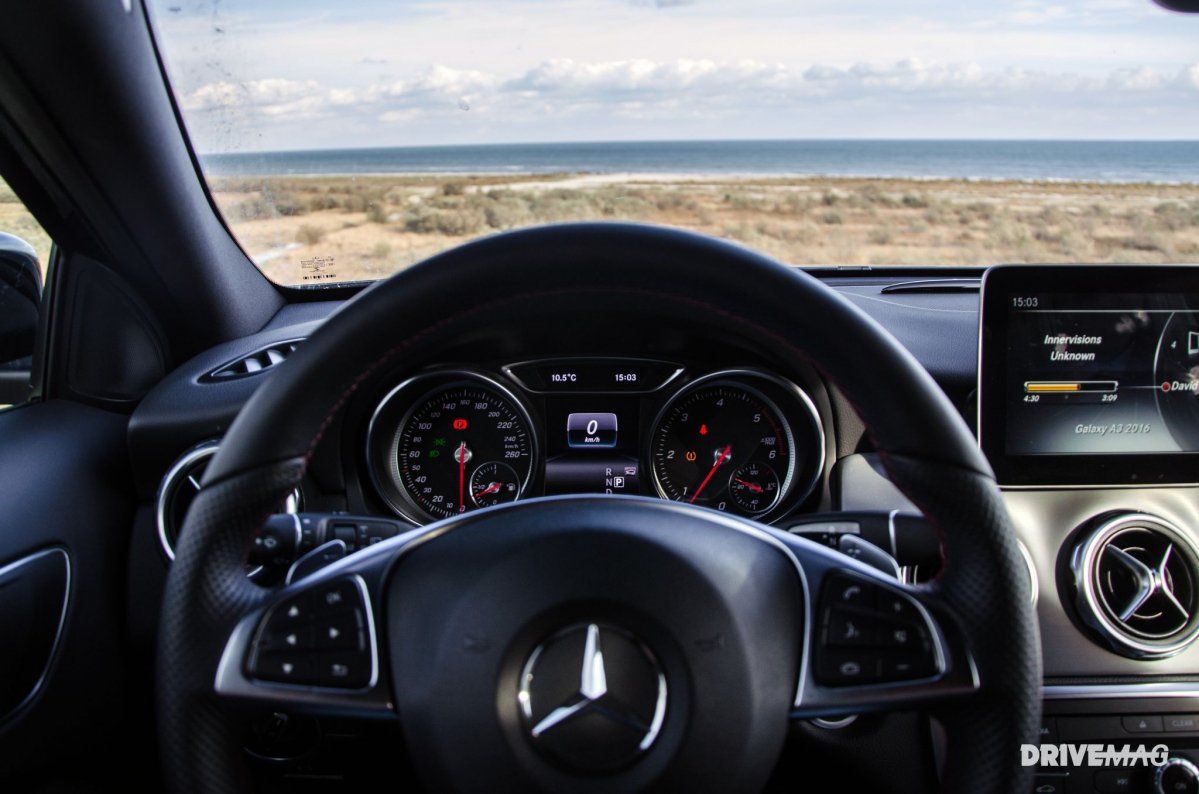 The GLA isn't that much less efficient compared to an A-Class with the same engine and transmission combo - the GLA 220d with all-wheel drive returns a claimed 4.8 l/100km, which is just 0.2 l/100km more than the hatchback; a pretty good result.

During my test of the car most of which was made up by fast motorway cruising, some city driving with a dash of off-roading by the sea, the car averaged under 7 l/100km which I found more than fair given the car's performance and the fairly high constant speed which I drove at on the highway.
---
Equipment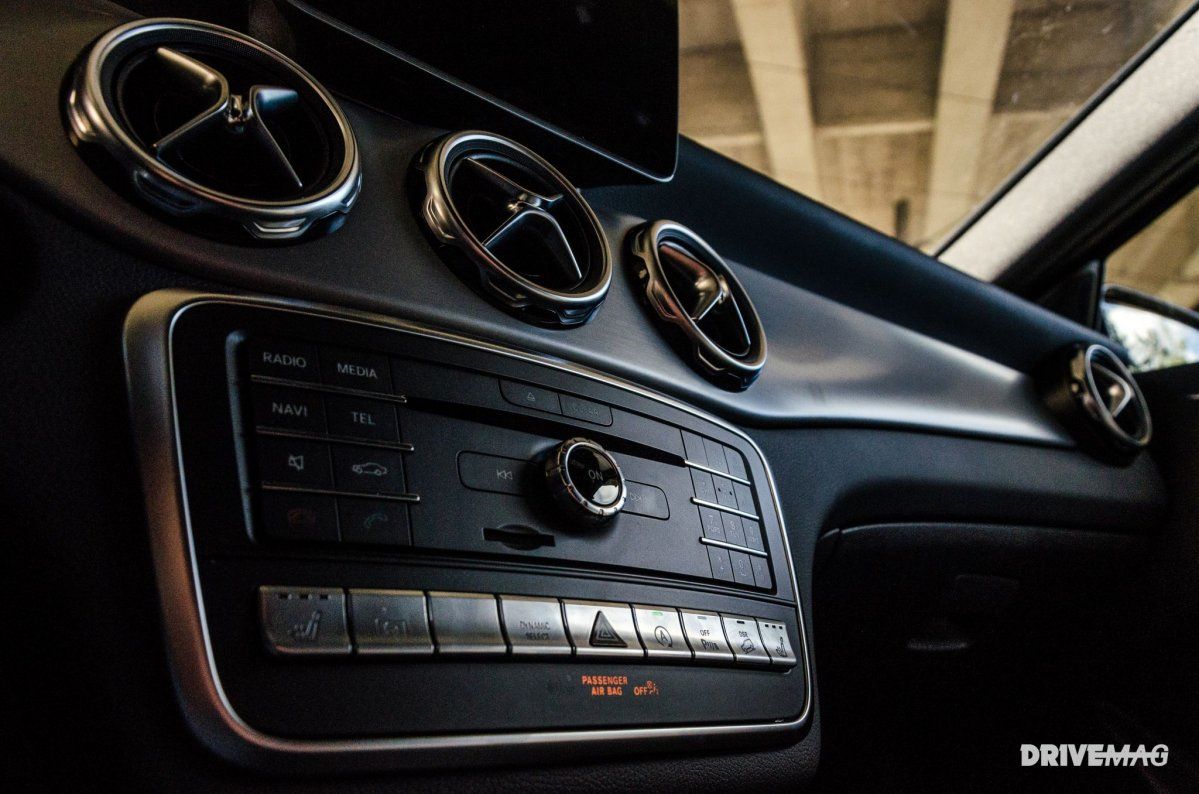 Our tester was a close-to-fully-loaded example featuring the most powerful diesel engine, the seven-speed transmission. It had the desirable AMG Sport pack, the less extreme of the two AMG packs available. It changed the steering wheel to a thick, sporty one, changed the seats to the 156 GTA lookalikes, added AMG logos to the mats and also gave the car different front and rear bumpers, as well as rims. Inside it had all the good stuff you want nowadays, like Apple Car Play and other options to connect your device, it had sporty black headlining (part of the AMG pack) and pleasant color-changing mood lighting that made the interior a real treat during the night time.

Active safety was also fitted to our test car, but its systems are not the most fully-featured on the market.
---
Acquisition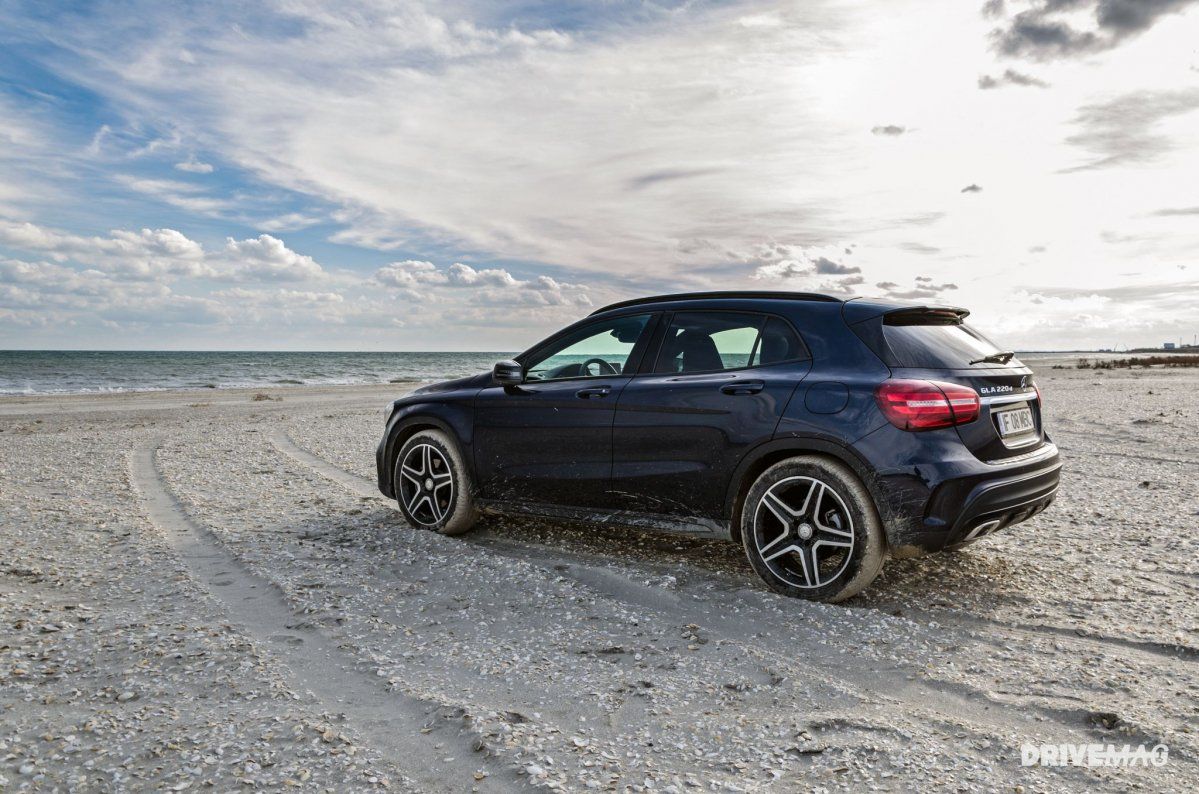 Recommending a GLA is difficult not because it's a bad car - it most certainly isn't. It's difficult because I would go for one of Mercedes' other FWD-biased models because, better looking and ever so slightly more efficient.

The GLA is a style statement and if you like its style and want to make a statement with it, then by all means - buy the car - you won't really regret it (unless you get one with 19-inch rims and stiffer suspension and have your fillings jiggled out of your teeth). It does, of course, have extra ground clearance compared to the A-Class and CLA which renders it slightly more useful for crossing a field than the other two.

There's no practical, logical reason why you'd go for the GLA over its front-driven brethren from within the Three Pointed Star's stabe - but it is your only choice if you want the smallest Mercedes high-rider - which is probably all that matters here.

It's a posh Mercedes crossover designed to be used mostly in the city, but it's nonetheless a good enough all-rounder to be on your premium high-rider shopping shortlist when you go out bent to buy one of those.