French charm hides top-shelf frugality
Overall Score 77/100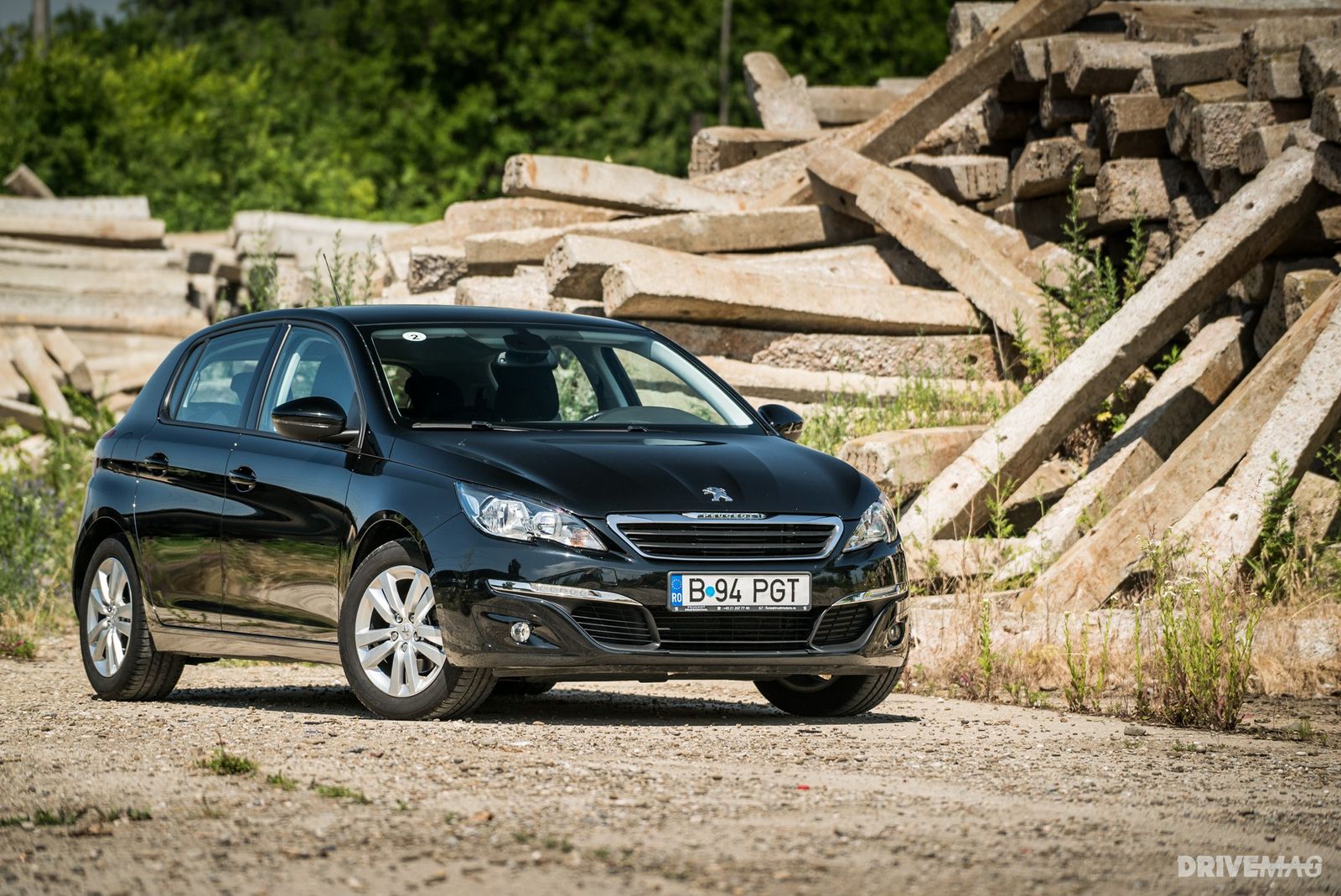 The ongoing Peugeot 308 came to mend the previous generation's dullness and lack of refinement with a new minimalistic i-Cockpit interior and frugal engines in both the diesel and petrol departments. So we're here to see how much of an improvement really is the French hatchback.
---
IN BRIEF
RECOMMENDED FOR:
Young And Single
CREATED FOR:
Highways, Urban Driving
HATS OFF FOR:
Comfort, Road Handling
---
DRIVE
Powertrain 7/10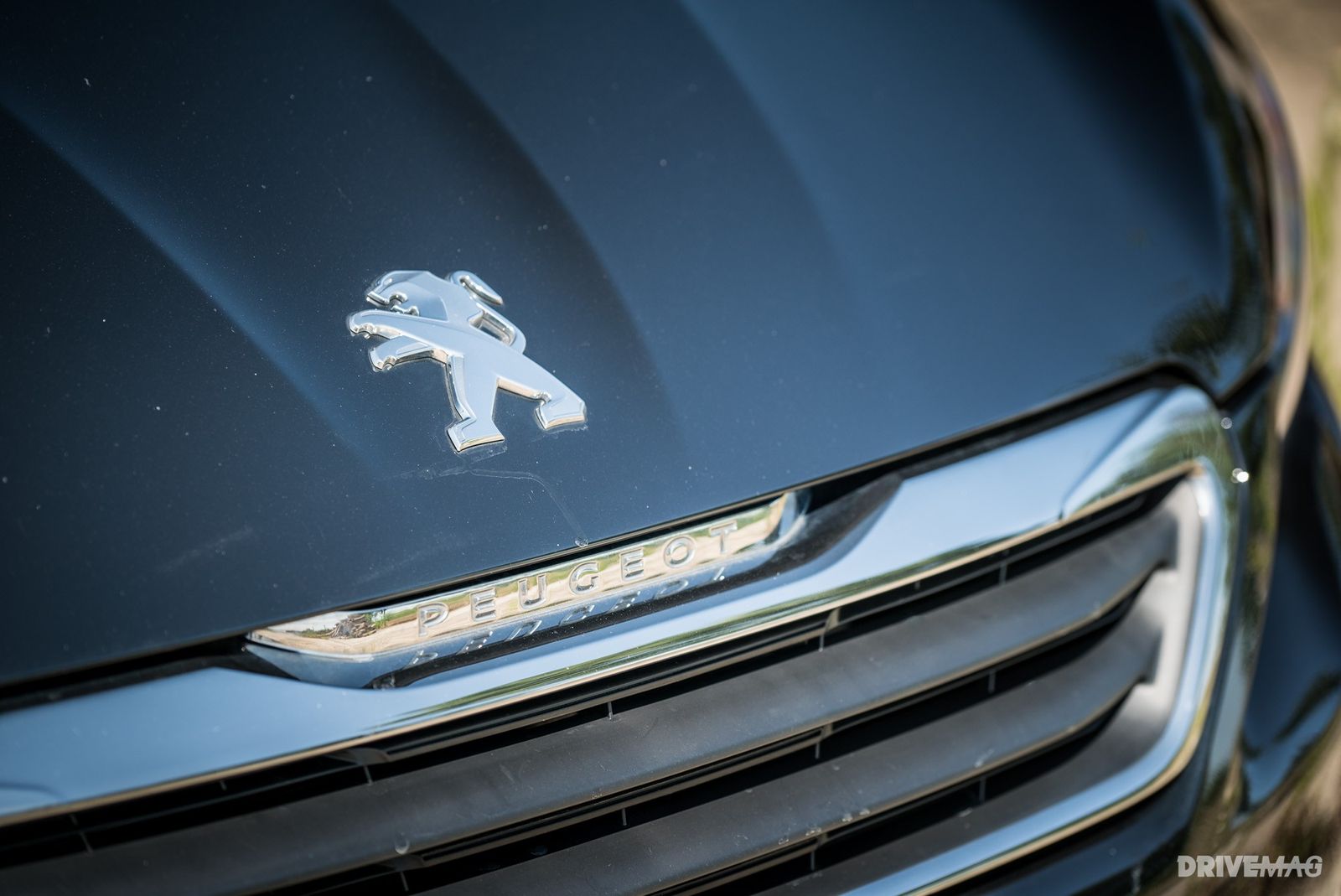 There's a wide range of powerplants available for the Peugeot 308 (six petrols, five diesels), but our tester came fitted with the 1.6-liter e-HDI diesel unit good for 115 hp. This is likely to be the most popular engine choice for both fleet operators and clients on a budget, for a simple reason: the unit strikes the best compromise between frugality and resources.
It's not fast yet power comes early, ideal for quick traffic light starts around the city. Plus, the six-speed manual gearbox is crisp and elastic, allowing you to benefit from the engine's 270 Nm torque in an even manner, just like you'd be spreading peanut butter on a slice of bread.
Honestly, I would have liked a quieter character from the diesel, especially above 3,000 rpm, yet noise levels are decent at idle.
---
Handling 7/10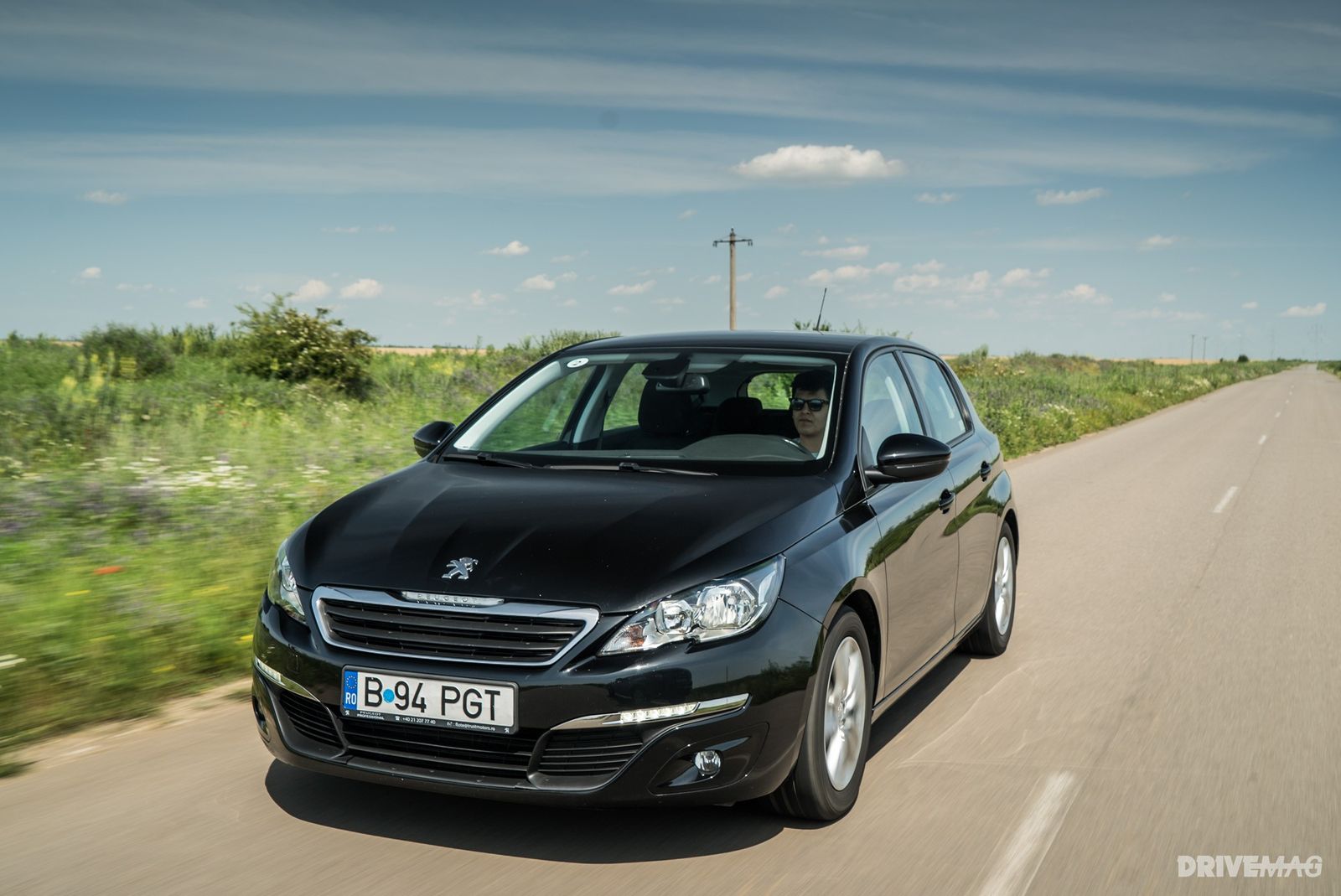 Major improvements here, as the new Peugeot 308 shed around 140 kg off its waist compared to the previous generation but also adopts the small steering wheel introduced by its smaller peer, the Peugeot 208.
Agility is the name of the game, the car feels light on its wheels and there's a sizeable amount of fun coming from quickly switching lanes. The French also got the suspension setup right – firm enough to limit (but not completely stop) body roll yet soft enough to absorb right about every bump and road irregularity.
However, the ride is not as sharp as in the Seat Leon or the Ford Focus, for example, but the 308 takes comfort to another level. Most important, the ride inspires confidence but also relaxation, and if you're looking for a firmer ride without having to change brands, the Peugeot 308 GT and 308 GTi can provide a more dynamic experience.
Parking and squeezing the car through narrow areas are a breeze, but you'll need some time to get used to the tiny steering wheel. However, the steering feels artificial and I think engineers insisted on an over-assisted setup, as they focused solely on comfort.
---
Safety 9/10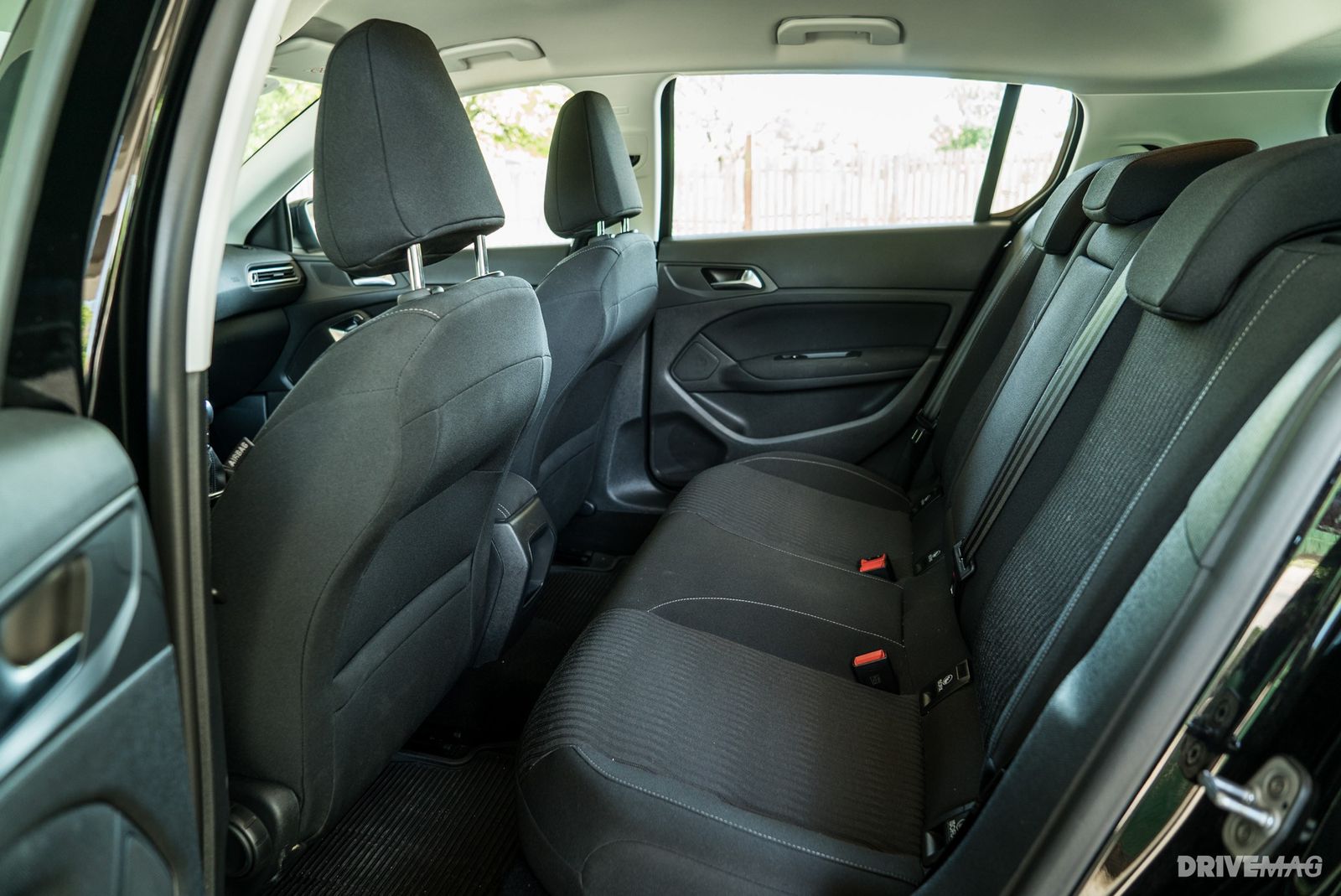 Again, from the driver's point of view, the Peugeot 308 is as safe as they come, mainly because of the fluid handling and excellent levels of grip. Equally important, the car received five stars after being tested by Euro NCAP, thanks to standard driver, passenger and side airbags plus safety systems like ABS and traction control.
Optionally, Peugeot provides the so-called Driver Assistance Pack with dynamic cruise control, emergency collision alert & braking plus blind spot monitoring.
---
INTERIOR
Comfort 8/10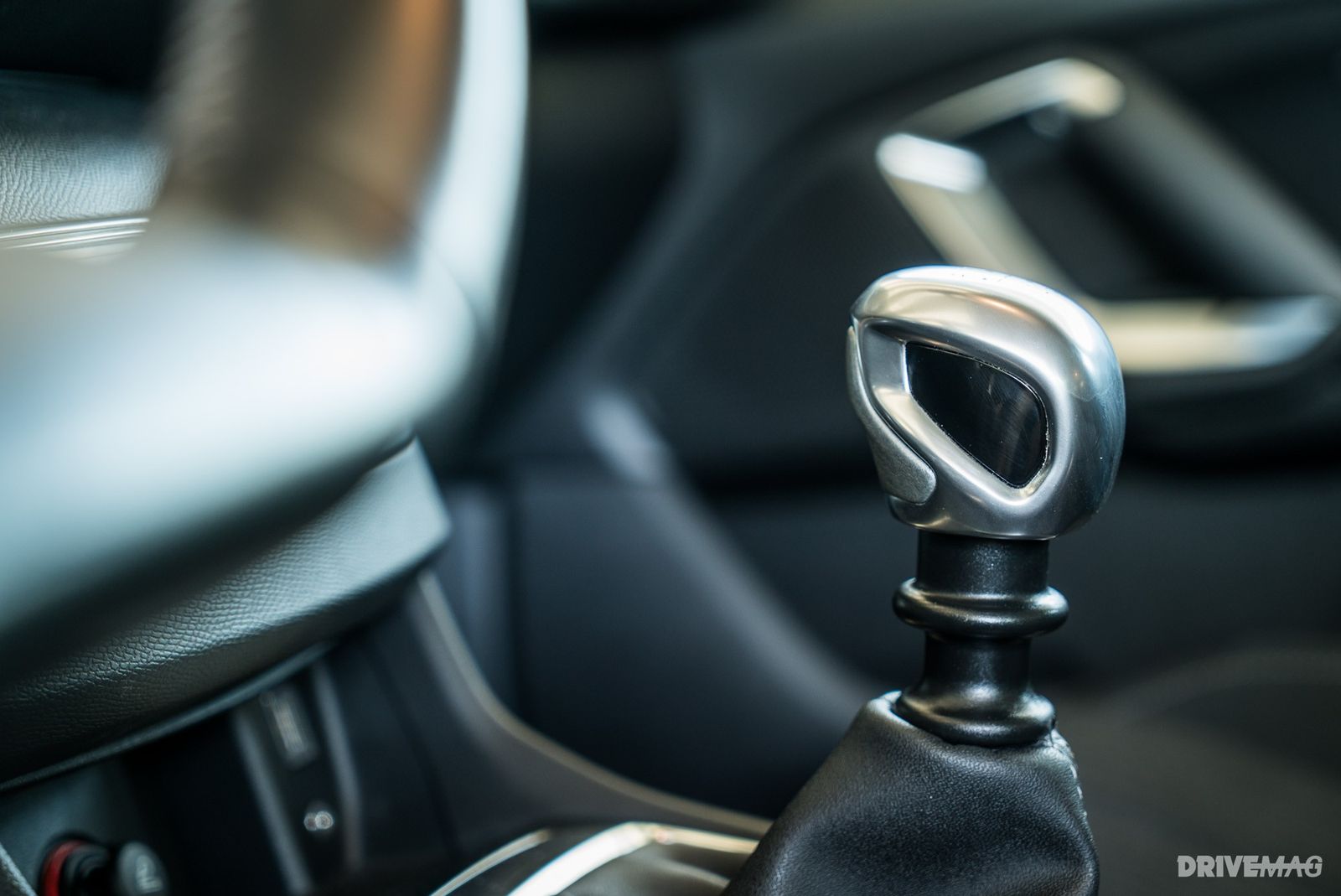 I must say, the i-Cockpit concept seems a bit too sober for a car that's likely to attract young clientele. Yet, soundproofing is properly done and the suspension really works hard to keep shocks out of the cabin, although it can get a bit noisy on rougher surfaces.
As far as the front seats are concerned, it's hard to iterate a complaint. They're in between firmness and softness with refreshing lumbar and lateral support, and they really blend in with the car's cruiser personality.
There's enough room for two adults on the back seat, maybe three but only on short trips, that is if you want to keep comfort levels within decent limits. Moreover, there's not enough foot space under the front seats and a taller person might complain about the lack of space between the front and rear seats, which also makes access in and out of the car a tricky action.
The driving position, however, might be challenging for taller drivers, as they'll be forced to look at the instrument cluster from above the steering wheel, not through it. Otherwise, it's easy to find a comfy posture, the dashboard screen is tilted towards the driver and there's plenty of all-around visibility.
---
Quality 7/10
Again, a big step forward from the previous Peugeot 308. No squeakiness from the plastics, the car feels properly glued together and materials are mostly on par with what the leaders in the segment have to offer.
However, I would have appreciated a tad more quality from the plastics found in places you don't usually look at, like the lower areas of the doors and centre console. Otherwise, everything looks neatly laid out, in a no-nonsense way.
---
Practicality 8/10
Boot space stands at 470 liters – ahead of rivals like the VW Golf and Ford Focus – and the rear seats can be split folded 60/40, thus taking the cargo area volume to 1,185 liters. The loading lip is low, therefore loading and unloading are simple tasks to perform.
However, the mildly futuristic cabin leaves no room for pockets or cubby holes, but at least Peugeot fitted the 308 with a generous glovebox and large door pockets.
---
Infotainment 8/10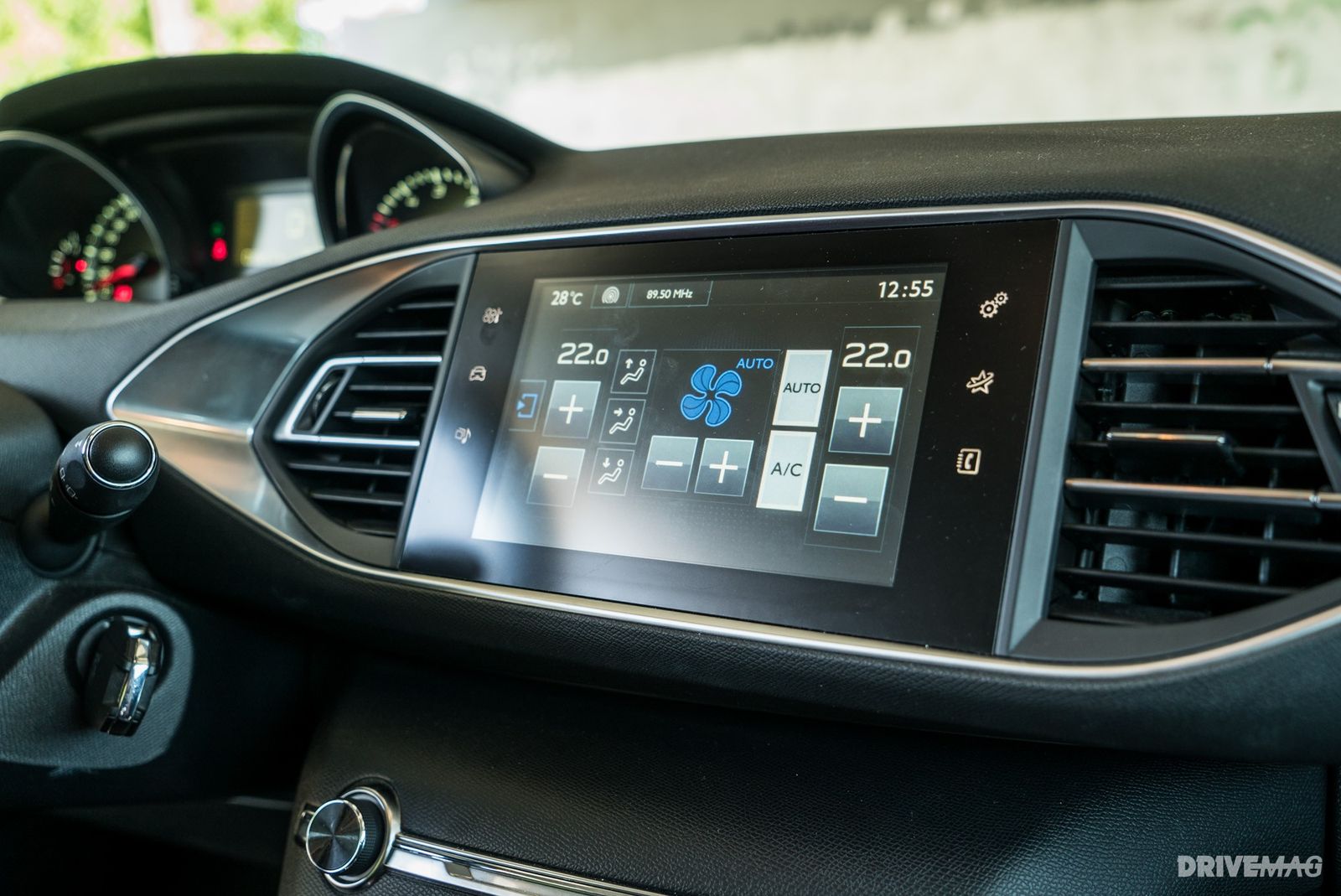 Peugeot exorcized every button found on the console inside the 308's cabin and integrated all of the car's functions into a tactile display positioned on top of the dashboard, so you don't have to take your eyes off the road for a long time to operate it.
Through the 9.7-inch touchscreen you can basically control every function, but you'll have to press a couple of virtual buttons to change climate control settings, browse music or reset a trip, for example. It takes some time to become fully accustomed to this solution, but it does give the 308 a high-tech flavour, especially when the graphics are pleasing for the eye and also glitch-free.
---
BUDGET
Efficiency 9/10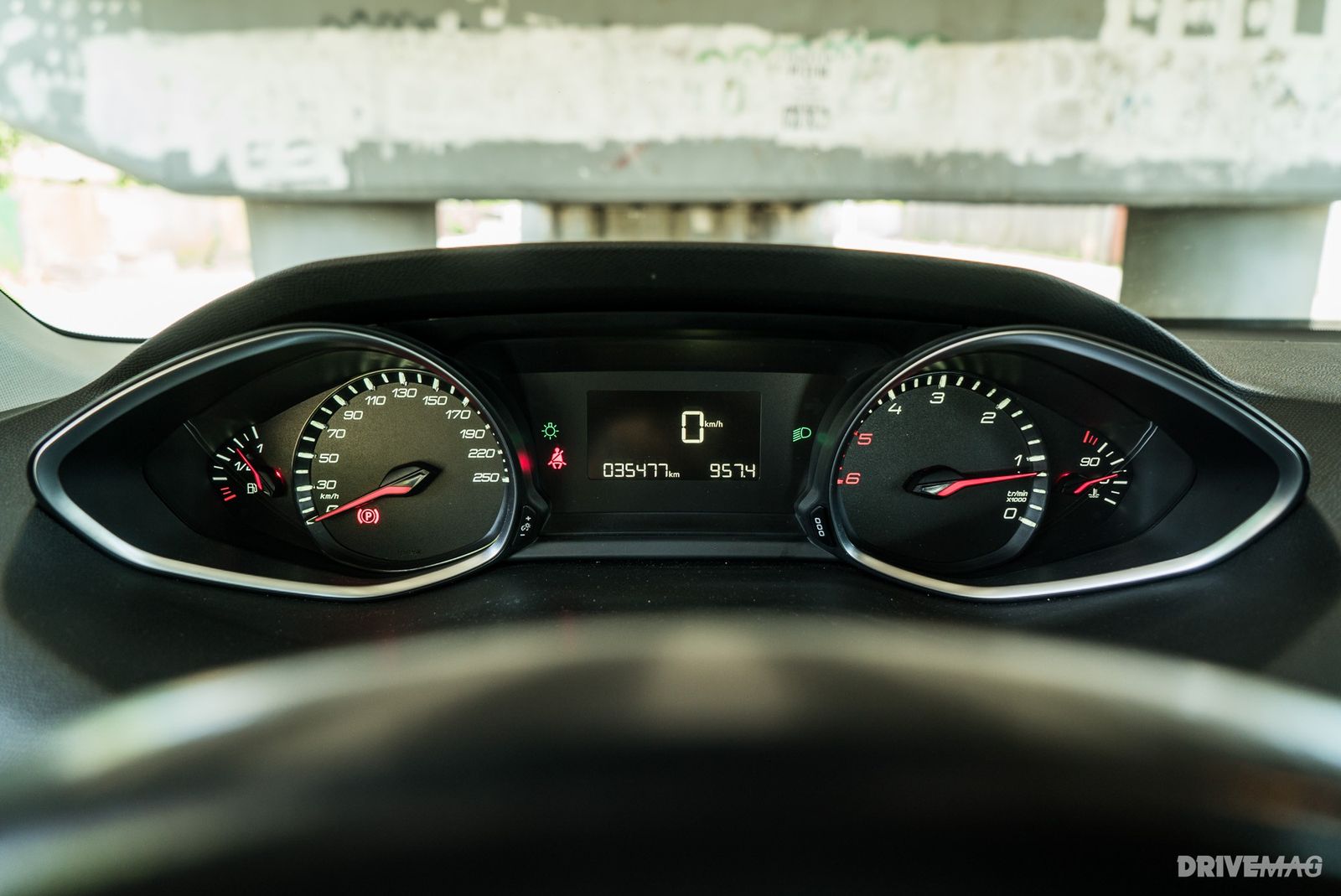 It's hard to say what kind of sorcery Peugeot managed to pull off with this diesel engine, but real-life figures simply ooze frugality. We made sure the car was put through its paces, no Eco mode whatsoever, and it returned a combined fuel consumption of just 5.5 l/100 km.
Of course, Peugeot claims the engine is capable of a 3.8 l/100 km fuel-drinking average, but in reality, getting anywhere near that would require nerves of steel and a featherweight right foot.
---
Equipment 6/10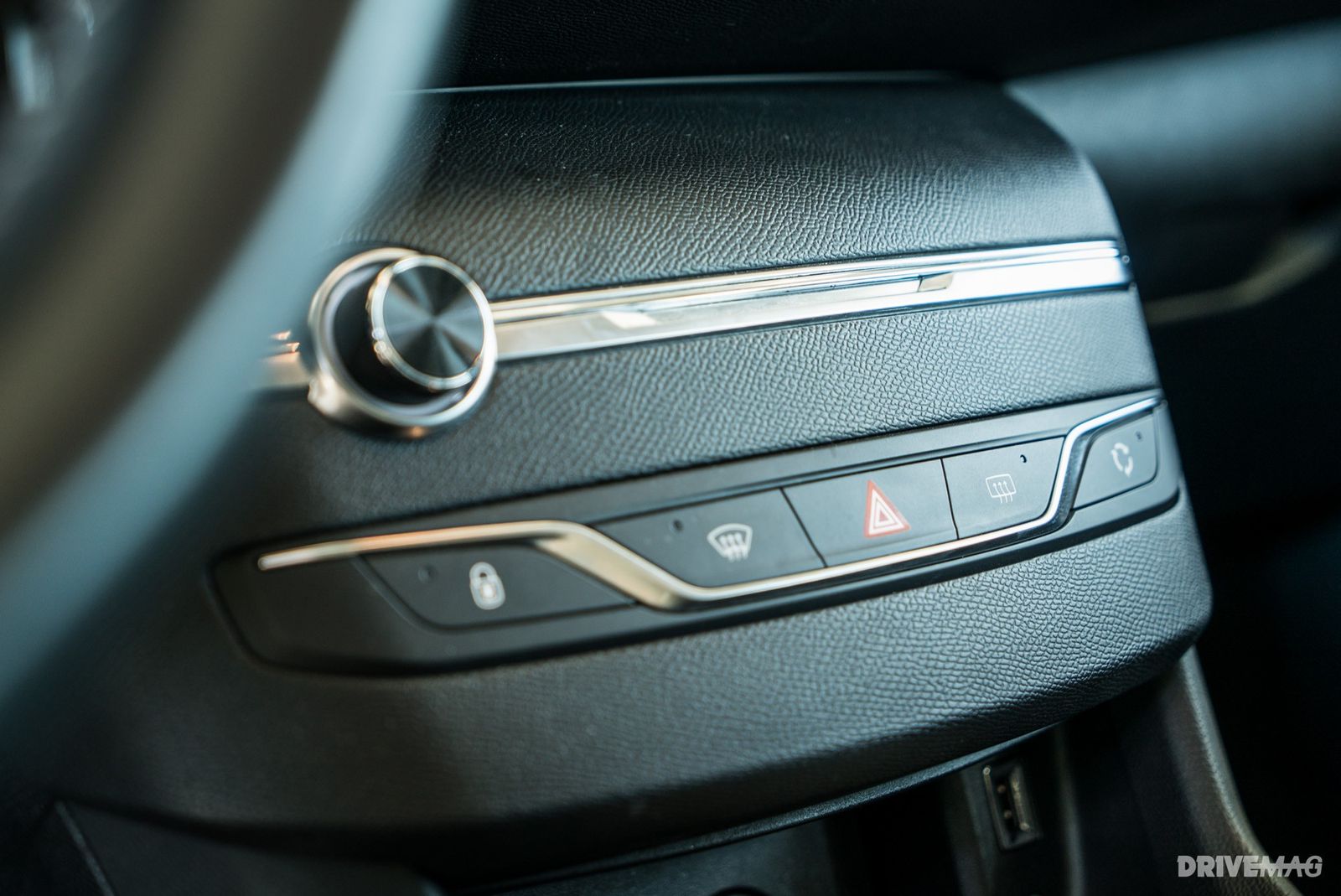 Four trim levels are available for the Peugeot 308, namely Access, Active, Allure and GT Line. The entry-level Access isn't that well equipped, but there's visible improvement as you go up the equipment ladder. For example, Active brings 16-inch alloys and the 9.7-inch infotainment display plus an electric handbrake and leather wrapping for the steering wheel.
Our tester was a Peugeot 308 Active, a balanced choice when it comes to the features/price ratio. It comes with LED daytime running lights, 16-inch alloys, ABS, ESP, steering wheel audio controls and the 9.7-inch infotainment display we mentioned earlier coupled with a six-speaker sound system and USB/Bluetooth/jack connectivity.
Allure and GT Line bring all the spoils, including 18-inch alloys, twin exhaust and a black rear diffuser. Inside, the atmosphere is spiced by Alcantara sport seats with red stitching and a massage function. There's also a leather steering wheel and aluminium pedals rounding up the package.
---
Acquisition 8/10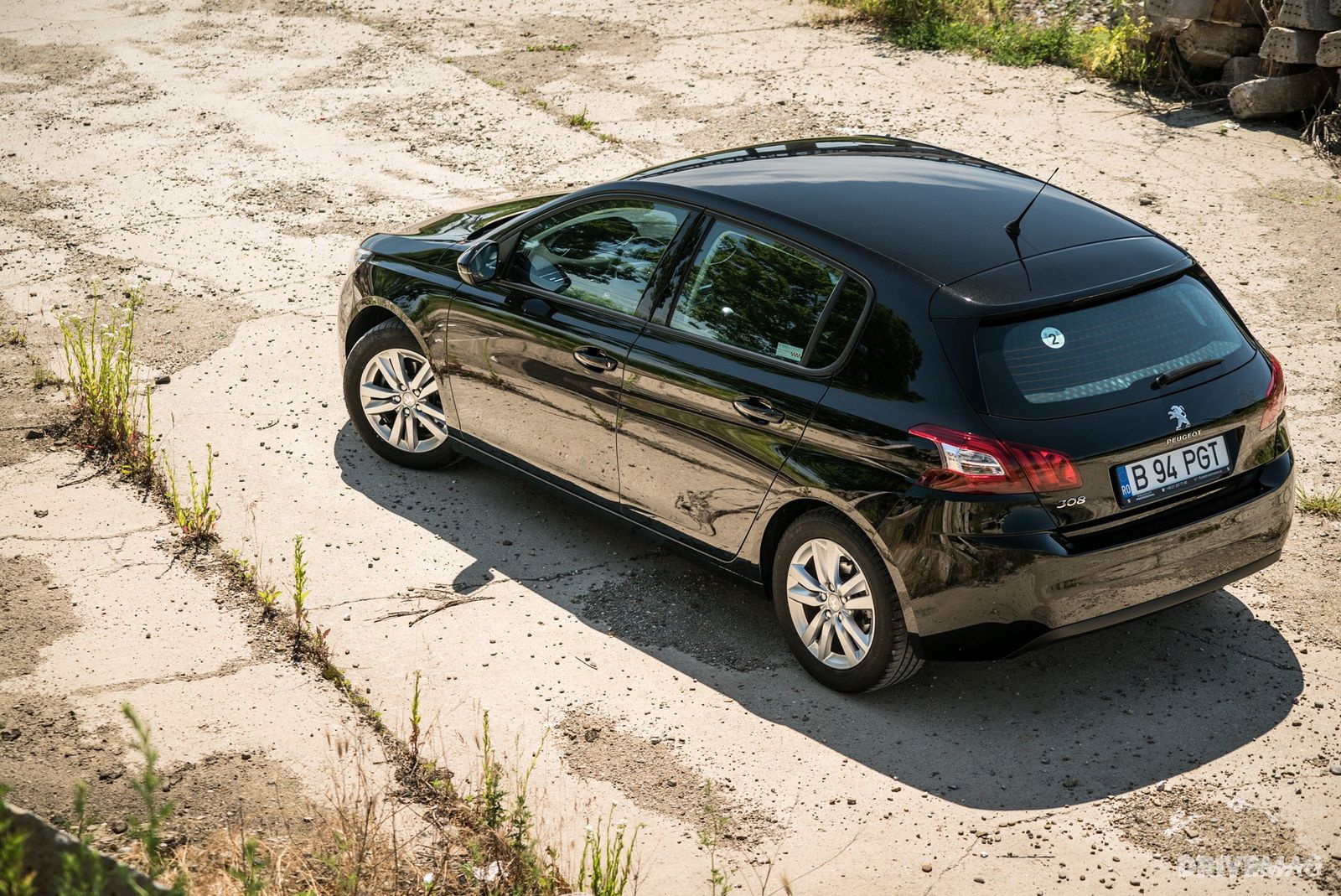 Buying a Peugeot 308 starts with paying a price tag of €17,200, but that will only get you an entry-level 308. Well-equipped models can cost as much as €22,300. The GT starts at just over €30,000 while the GT will remove at least €34,950 from your bank accounts.
What you do get for this amount of money is a comfortable yet driving-focused package ideal for both city and outside use, with excellent frugality and low running costs. In a nutshell, the Peugeot 308 is an attractive car inside and out, but at the same time it rejects superficiality by providing exactly what Peugeot advertises for.