Renault's Estate wants to put the Sport in the Tourer again
Overall Score 79/100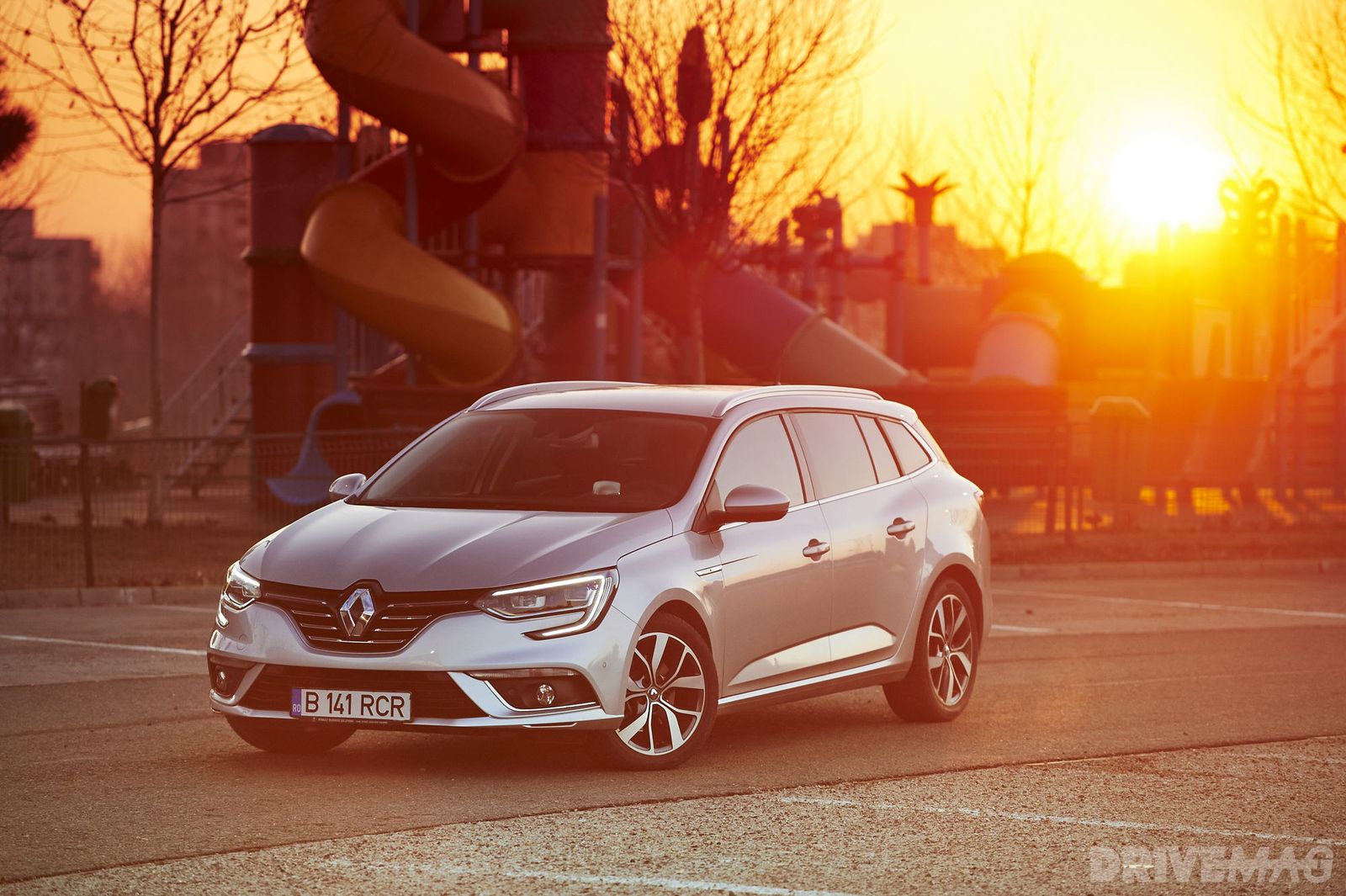 It's a nice feeling driving a family car that's not a crossover these days, and I'm quite glad Renault didn't abandon its estate version of the Megane for a boring and taller car.
Named Estate, Sport Tourer or Grandtour depending on the market, it looks extremely sexy for a family mover, too. Quite possibly, it's the sexiest estate on the compact market right now. Just look at it!
But looks are not enough in a segment that has to fight off attacks from box-shaped monstrosities, so my review tried to focus on those special features that can make a 2017 buyer chose it. Does the new Megane Sport Tourer deliver?
Photos: Radu Chindriș
---
IN BRIEF
RECOMMENDED FOR:
Families, Seniors
CREATED FOR:
Highways, Urban Driving
HATS OFF FOR:
Comfort, Luggage Space, Passenger Space
---
DRIVE
Powertrain 7/10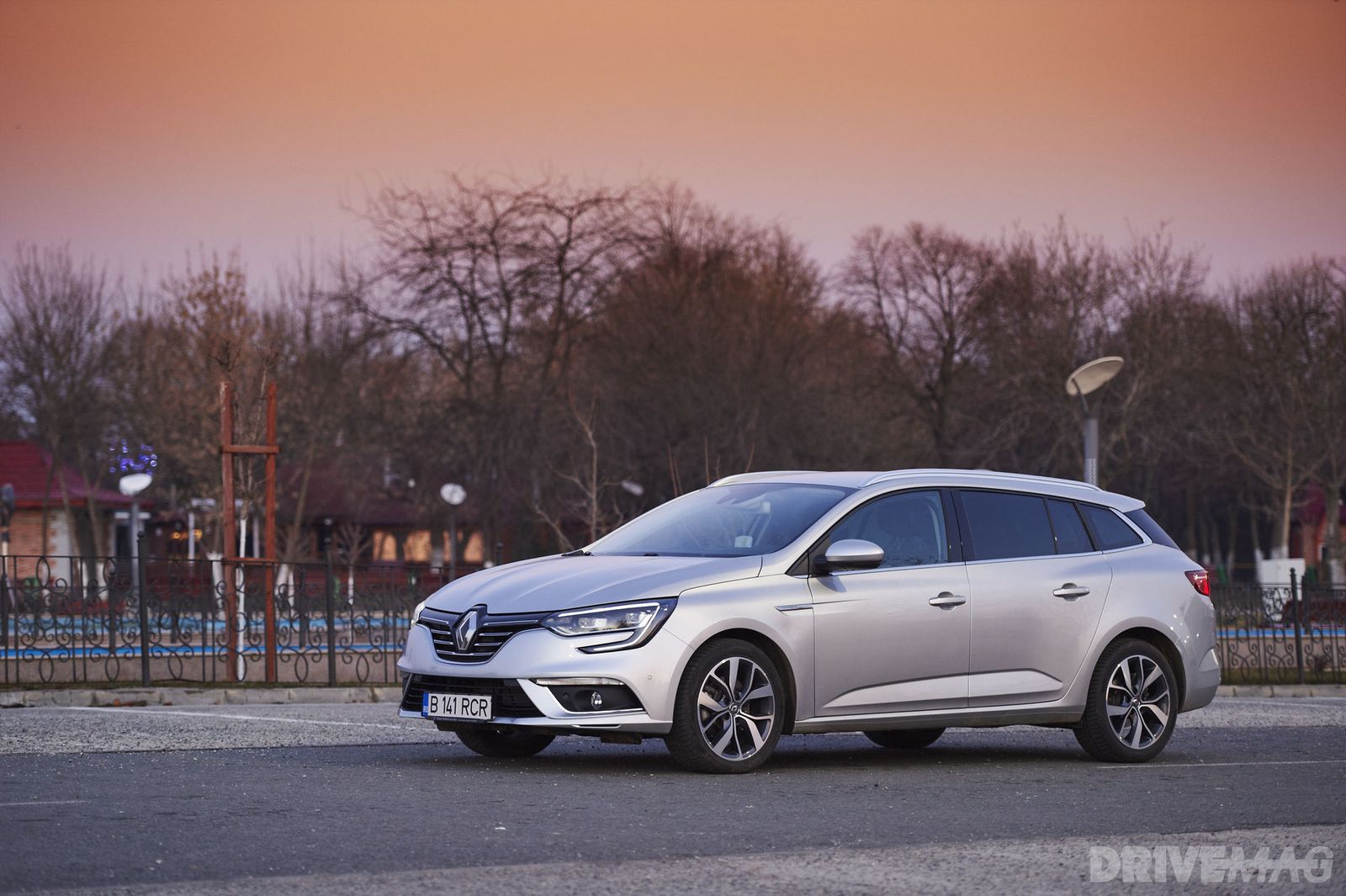 The 1.6-liter dCi engine develops 130 hp at 4,000 rpm, which come in handy on the highway. In the city, its maximum torque of 320 Nm is good enough for quick maneuvering through traffic. It's somewhat noisy, though, and lacks power under 1500 rpm, which is rather surprising, given the fact that Renault's gearboxes used to excel at low revs.
It needs 10.6 seconds to go from 0-100 km/h (0-62 mph) and keeps on accelerating at highway speeds without any problem. Overall, it's a nice little engine that will give you peace of mind when overtaking but will annoy you from time to time on busy city streets. The 1.5 dCi will be even better if you don't need the extra power.
---
Handling 7/10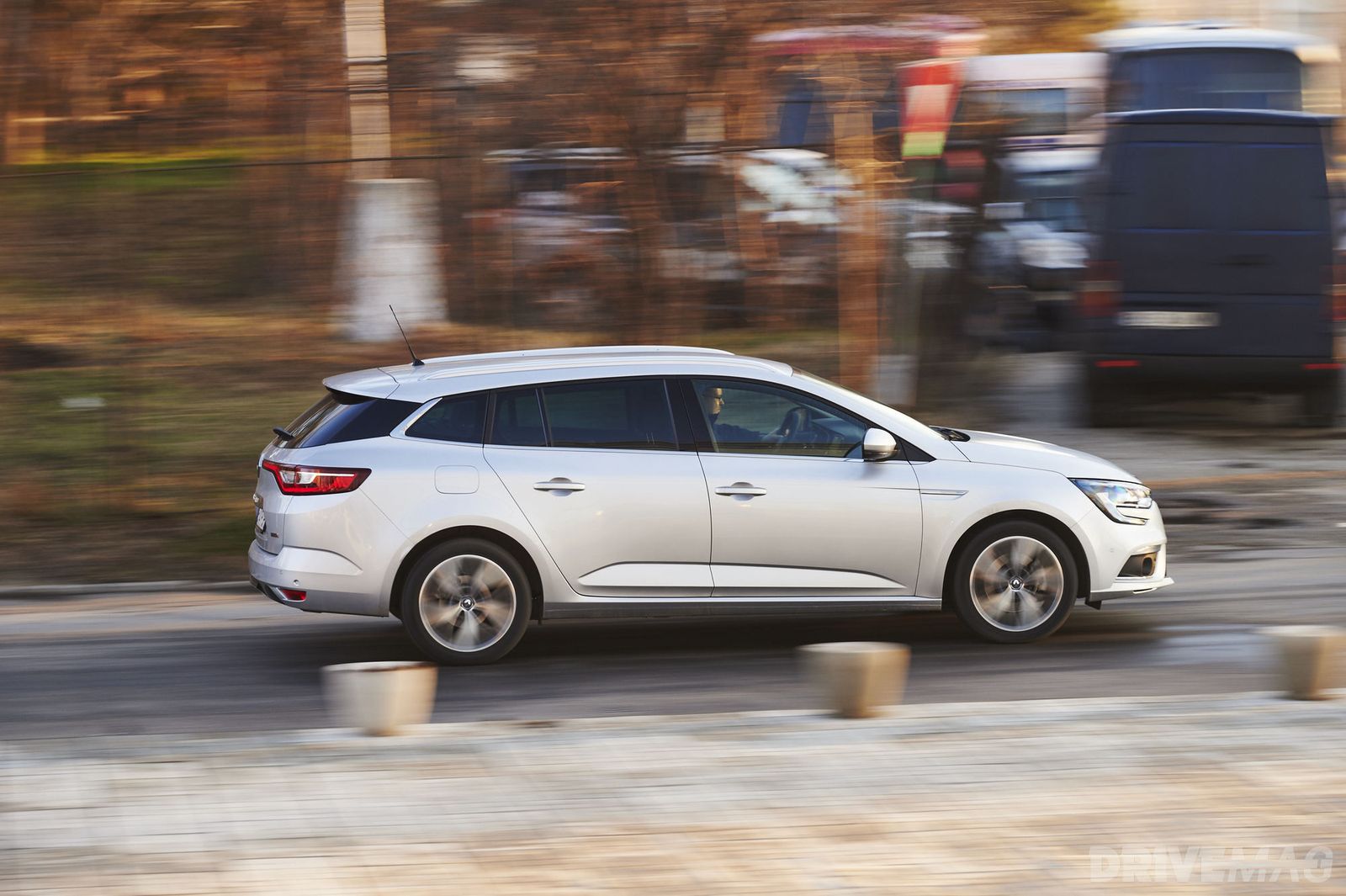 The steering's electric feel persists on this generation, too, so you'll have to skip the sporty driving part here: the new Megane is no match for sportier competitors in its segment. The back tends to lose grip at the limit, and the limit itself is pretty low.
On the plus side, it's extremely comfortable to drive and has a go kart-feeling that you wouldn't expect from Renault. You feel it rolling in the bends but keep in mind this is a family car, and you went for the estate version, and not for the RS, for some reason, eh?
---
Safety 9/10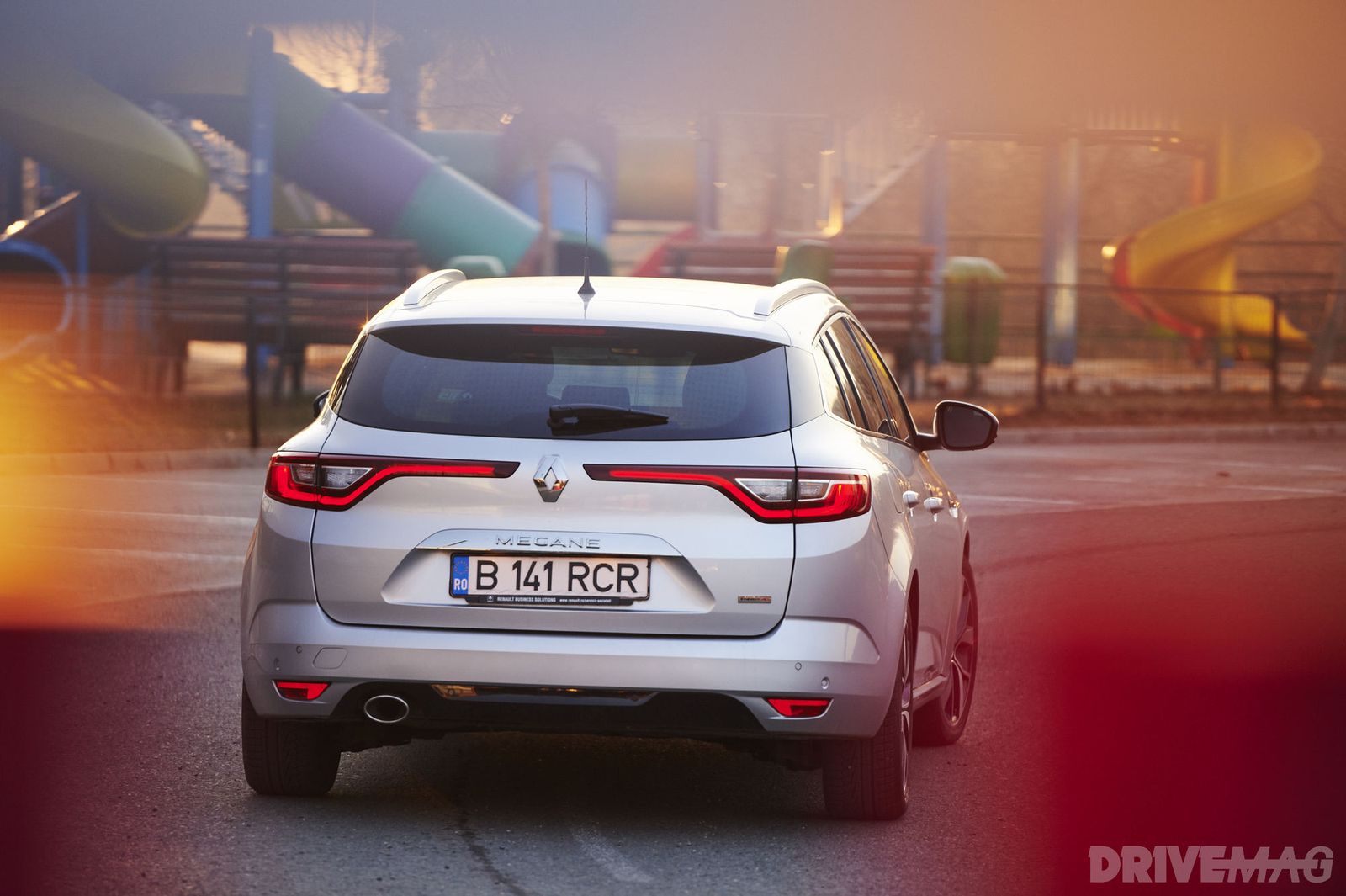 The Megane has 5 stars at EuroNCAP and comes with a lot of safety and driver assist systems like blind spot assist, lane keeping warnings, adaptive cruise control (50km/h – 150 km/h), road signs recognition and distance alert.
However, it lacks some of the more advanced systems present on cars like the Ford Focus or Opel Astra, especially autonomous city braking function and lane keep assist functions that are some of the most useful driving assist systems right now.
Visibility is rather good up front, but the small rear window is not enough for reversing in absolute safety, so go for the reversing camera if you feel the need.
---
INTERIOR
Comfort 8/10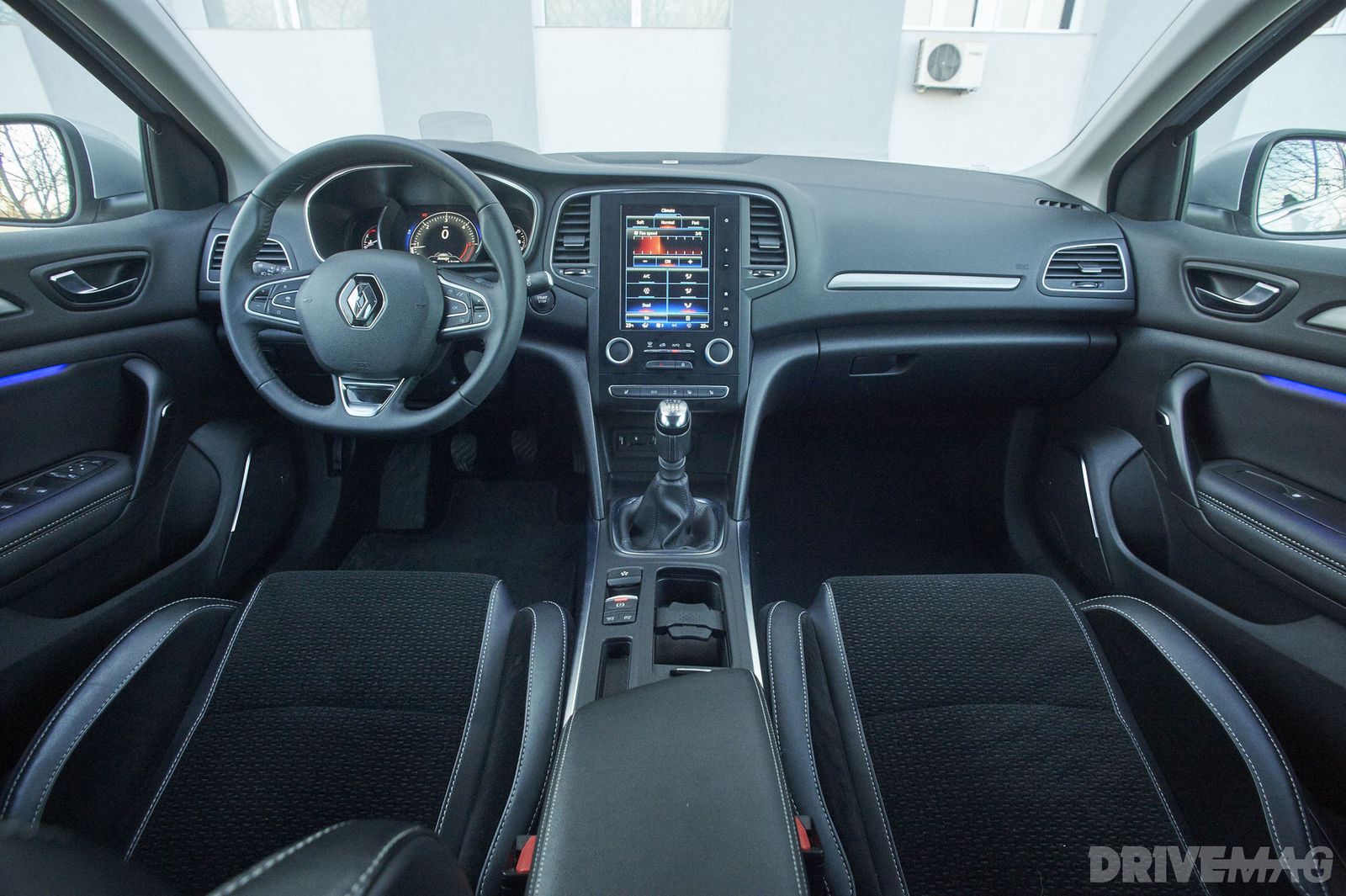 One thing that remains the same throughout the entire Megane range is comfort. It's as high as you would expect from a Megane, be it for the front or back passengers. You have enough space for four adults and their luggage, and at times even a fifth will not feel crammed in the back on shorter drives.
Go for the heated front seats with the massage function, and you'll be alright even on longer journeys. Renault improved a lot on this generation, so back pain is now a thing of the past. Noise is also at a minimum, but the diesel engine hums a little bit too much for our taste.
---
Quality 7/10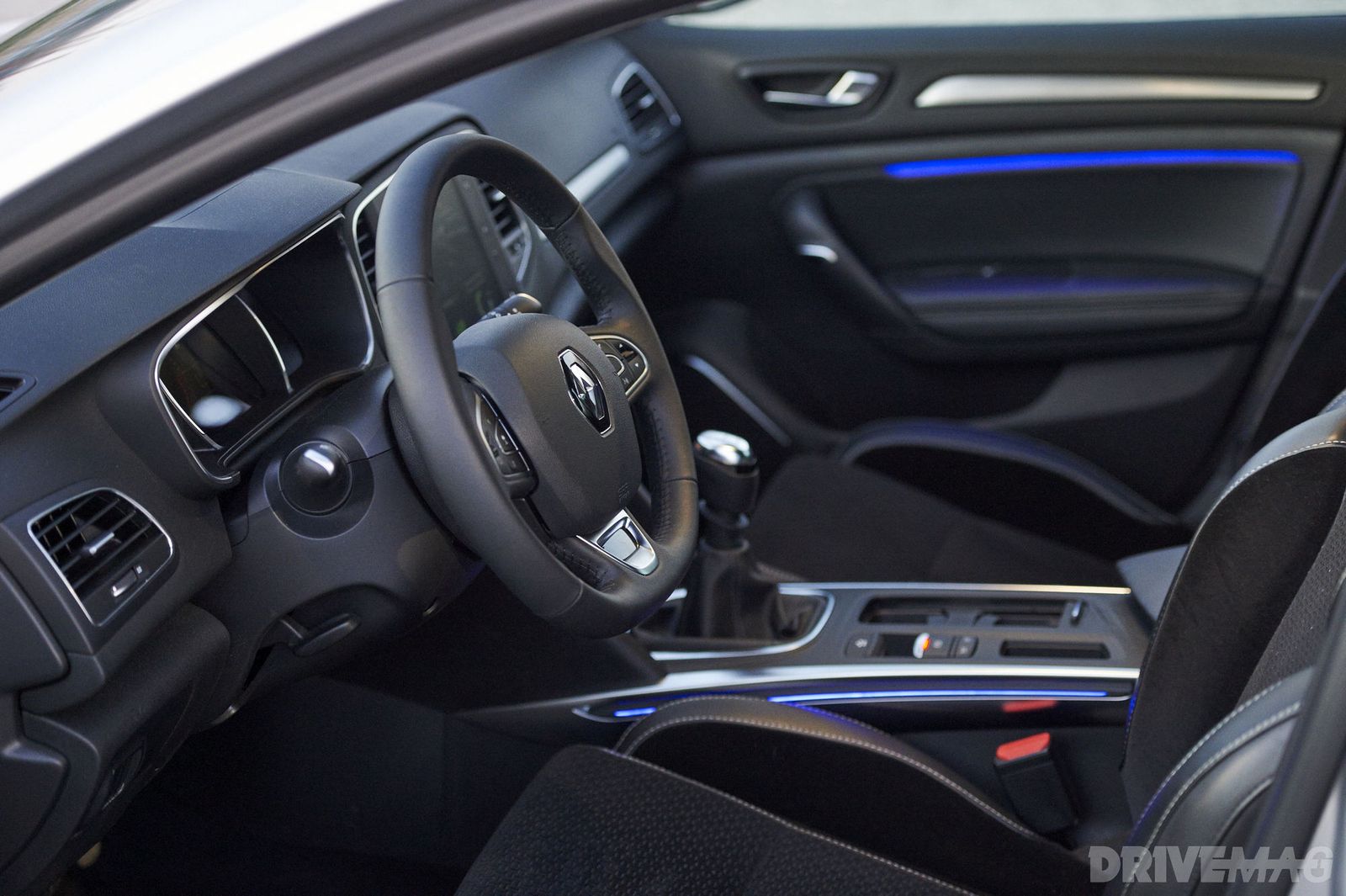 Renault had a lot of complaints about the assembly quality of its interiors, and it solved a lot of them on the fourth Megane generation. Plastics are soft enough for this segment, especially in the areas that you'll touch most often. There's a remarkable improvement over the former gen, and Renault is now almost on par with its main competitors here.
There are still some hard and annoying plastics near the center console, though, and I'm still not convinced about the seat cloth – it doesn't look durable enough.
---
Practicality 10/10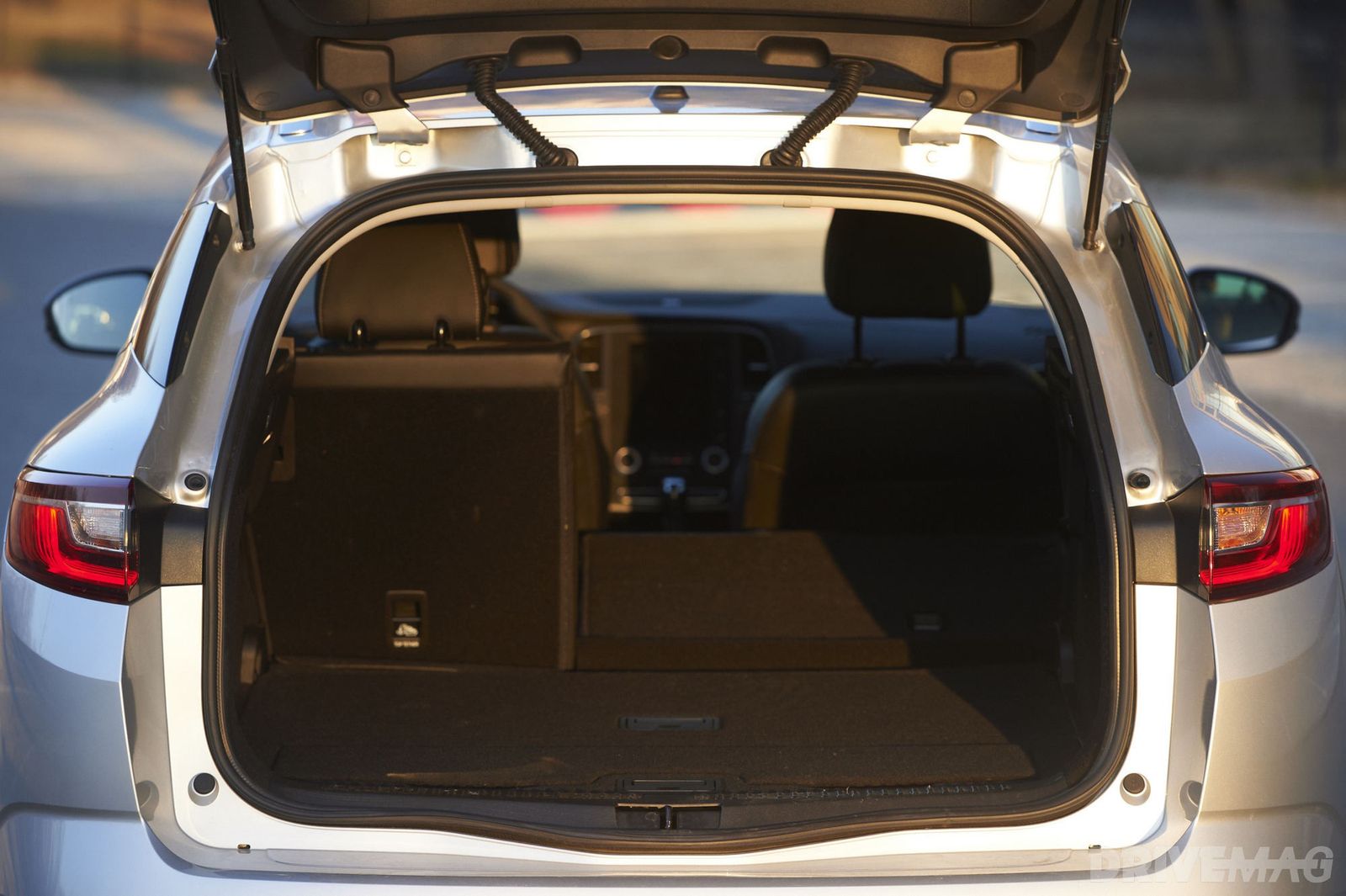 Renault managed to bring back functionality that had been lost on the third generation. Cup holders are where they belong, the front passenger seat is completely foldable, so you're able to load objects 2.7 meters long, and the boot is large enough for your family's luggage. There are lots of storage spaces throughout the interior, too.
---
Infotainment 7/10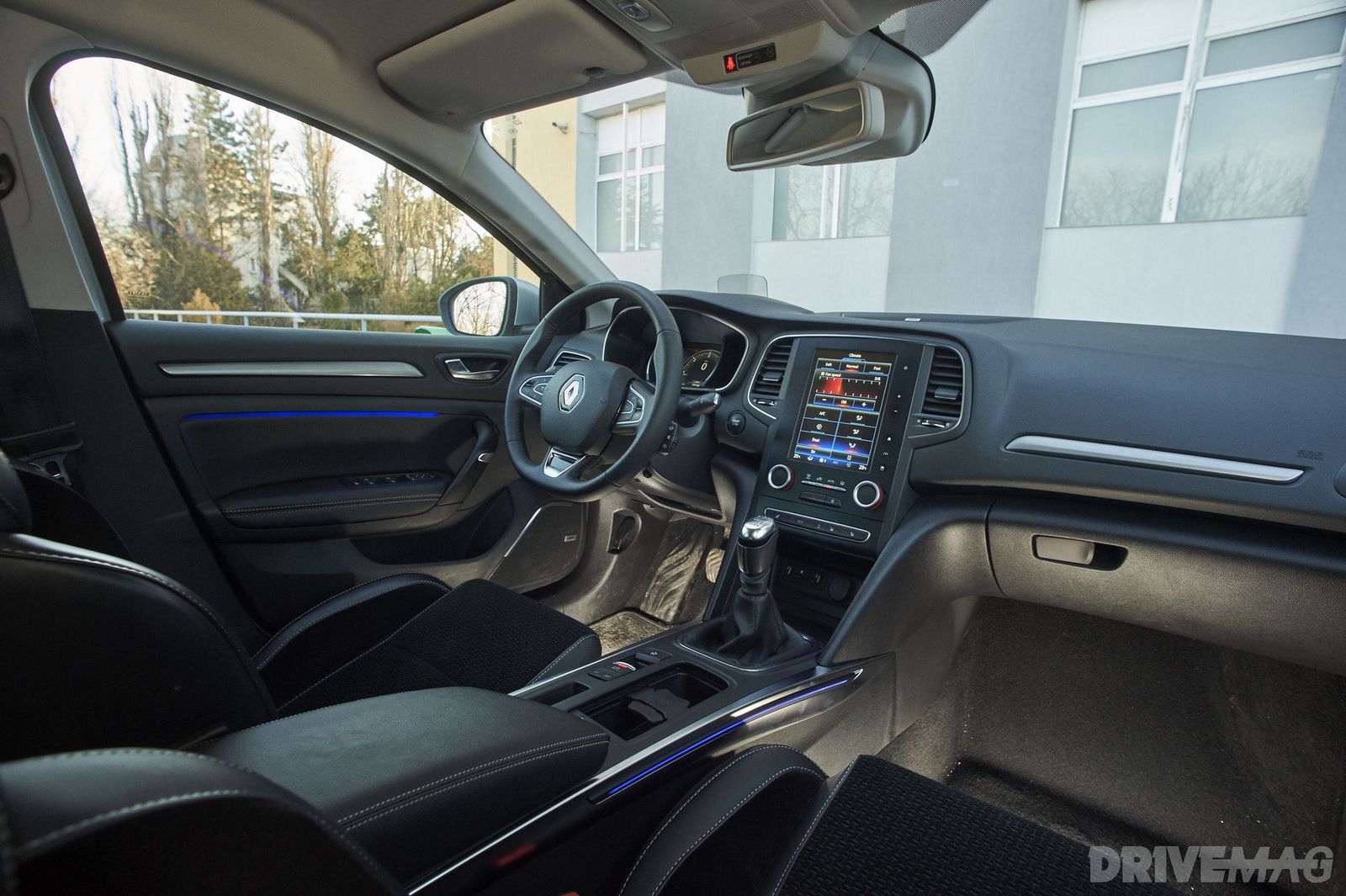 Some hate the R-Link 2 system for its relative slowness compared to systems from VW or Opel (see our other reviews about the Megane). I found it good enough for daily use, with only two problems: climate controls don't belong at all on the touchscreen, and some of the car functions need a dedicated button on the center console, not a hidden menu option on the screen.
Go for the Bose edition if you can, because the sound system is excellent and will compensate any R-Link shortcomings. The sat-nav is also simple to use and pretty fast, even if the voices used by Renault are rather annoying.
---
BUDGET
Efficiency 9/10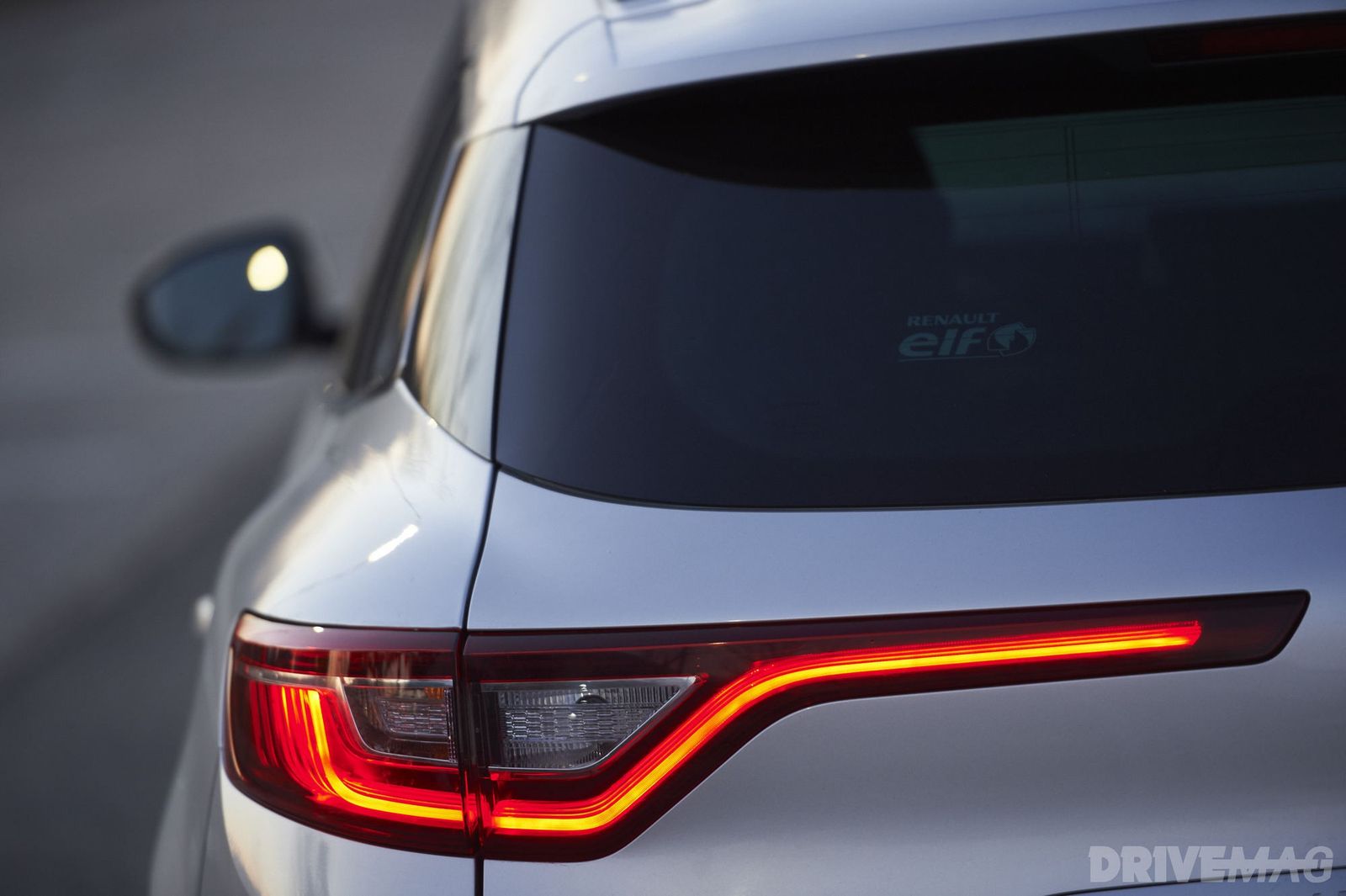 The 1.6 dCi engine delivers 130 hp and enough oomph but is rather frugal. You'll never get the 4.7 l/100 km urban consumption advertised in their brochure, but you'll be content with around 6 l/100 km even in congested cities. Start & Stop helps, and its current implementation is one of the best on the market.
---
Equipment 8/10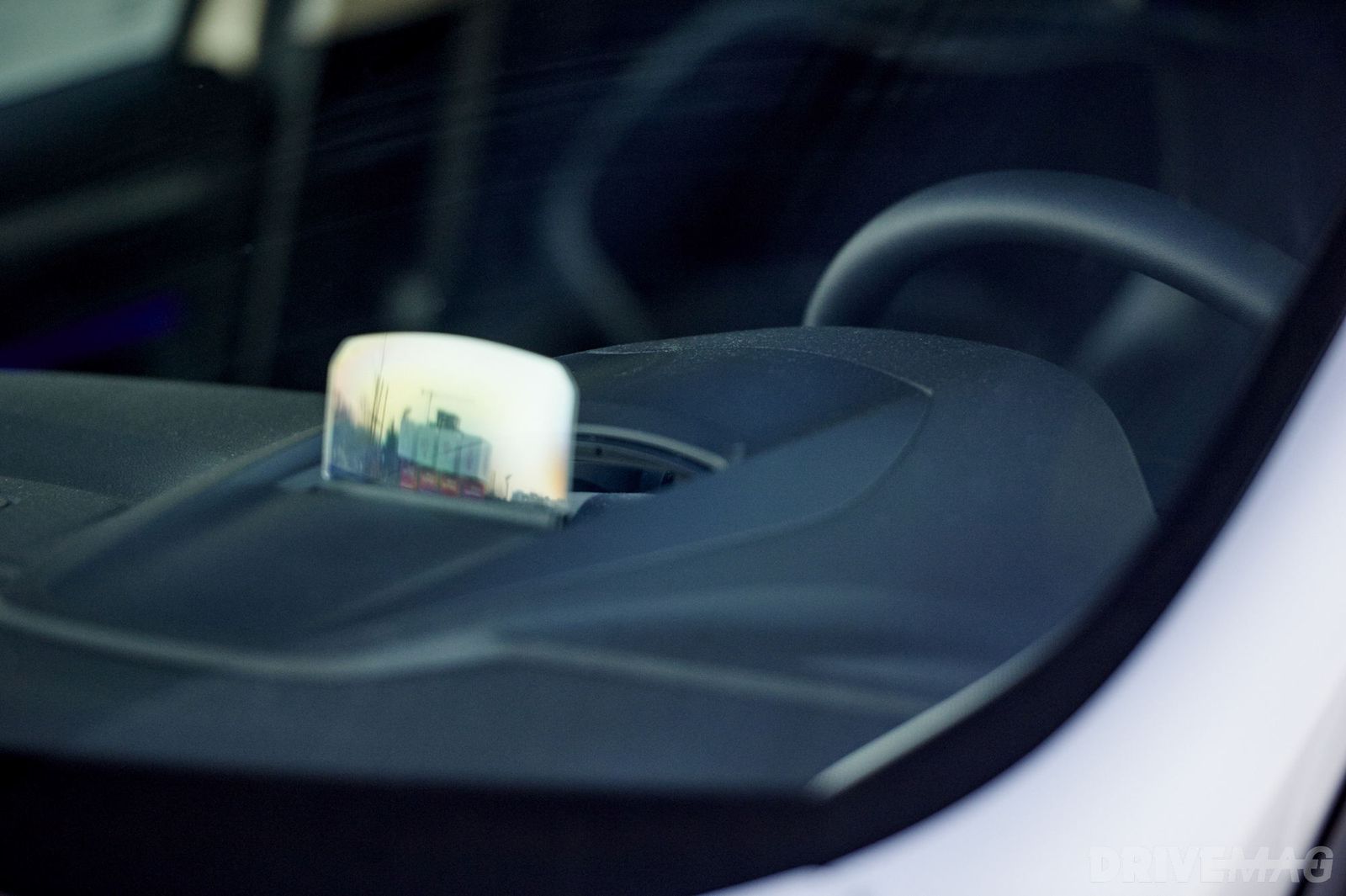 Renault used to be the champion for bringing high tech to the masses. It still continues to do so: you can opt for hands-free entry, massage seats, head-up display, semi-automatic parking, the Bose sound system, LED headlights, Nappa leather, and other nice features.
It lacks, however, some of the offerings from other competitors in the segment that come with adjustable matrix LED headlights, ventilated seats or more advanced driving assistance systems for roughly the same price. It will be hard for Renault to lead the pack from now on.
---
Acquisition 7/10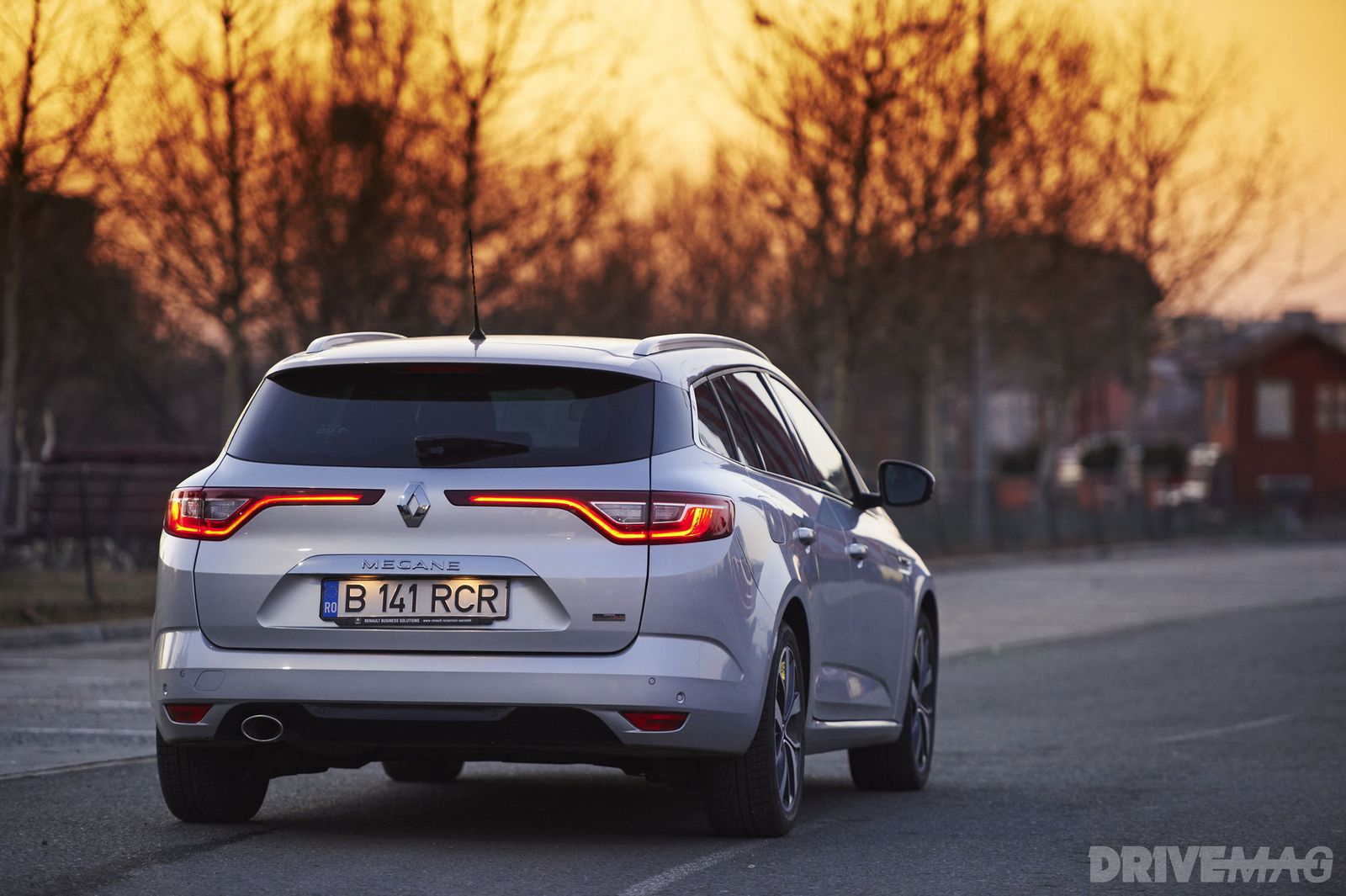 Starting price for the Megane IV Grandtour is 17.990€ in Germany. In the UK, prices for the Megane IV Sport Tourer begin at £18,840, while in France, you can have the Megane Estate starting from 20.100€.
The Intens trim level we tested costs 26.500€ in France and 22.290€ in Germany, while in the UK, the equivalent Signature Nav trim starts at £22,840. There are some differences between European countries regarding some specific equipment, though.
Overall, Renault has a solid proposition in the compact wagon segment, ticking almost all the important boxes for a family car. It looks gorgeous, it will age well, and it's not far behind the leaders regarding handling and quality. It's a brand new model, so right now it's more expensive than similarly specced competitors, but expect a hefty discount to keep things at bay. It's a Renault, after all, and you might get a good offer from your dealer.