2018 Ford Fiesta ST Switches to Three-Cylinder 1.5L EcoBoost, Matches ST200 for Power
It's expected to go from 0 to 100 km/h in 6.7 seconds
Ford has unveiled the all-new Fiesta ST ahead of its world debut at the Geneva Motor Show next month.
It's an entirely new model from the ground up, a fact most obvious in the engine bay, where an all-new three-cylinder 1.5-liter EcoBoost engine replaces the previous model's 1.6-liter four-cylinder unit.
As a result, the 2018 Fiesta ST becomes Ford Performance's first three-cylinder model. It's not an average three-cylinder engine, mind you. Thanks to technologies including turbocharging, high-pressure fuel injection, and Twin-independent Variable Cam Timing, it delivers 197 hp (200 PS) and 290 Nm (214 lb-ft) of torque, which will allow it to cover the 0-100 km/h (0-62 mph) sprint in 6.7 seconds - exactly the same as the current Fiesta ST200.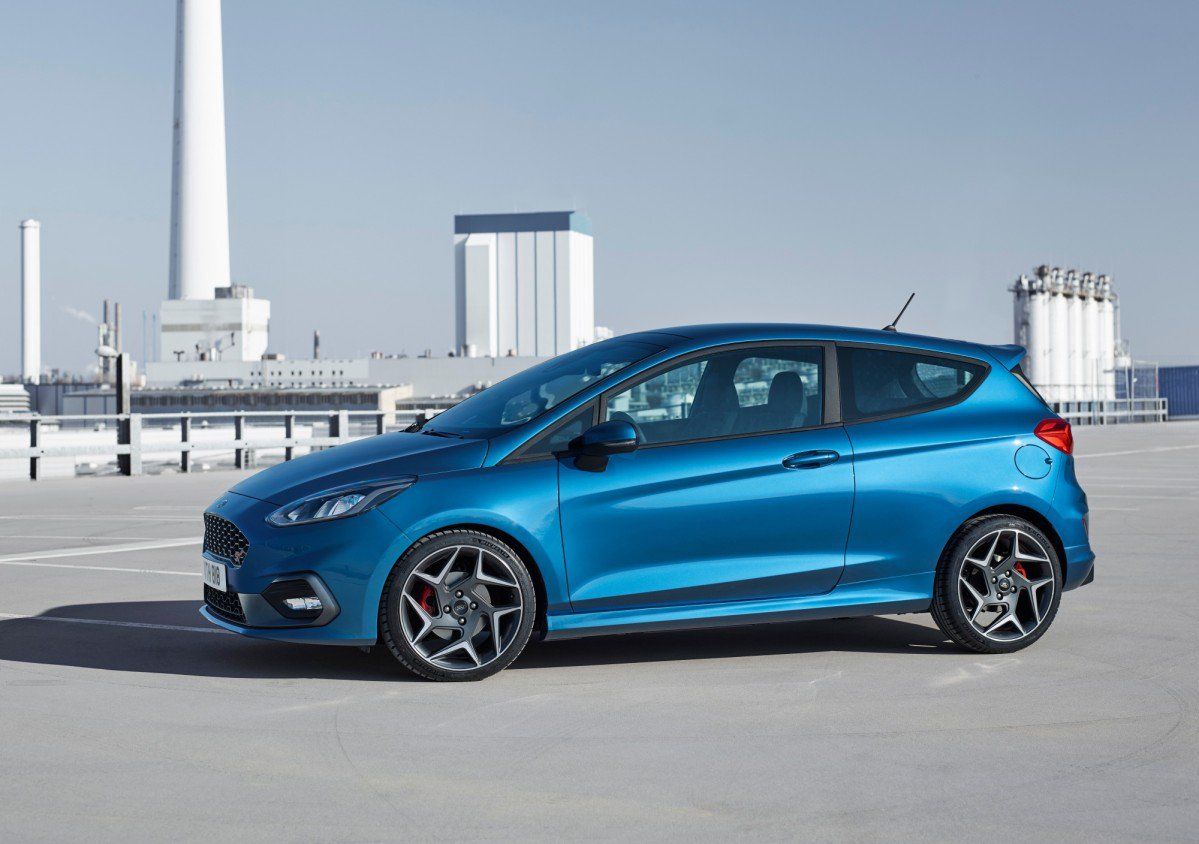 Despite the fact that it only has three cylinders, the all-aluminum 1.5-liter unit features cylinder deactivation technology for further reduced fuel consumption and CO2 emissions — Ford estimates 114 g/km.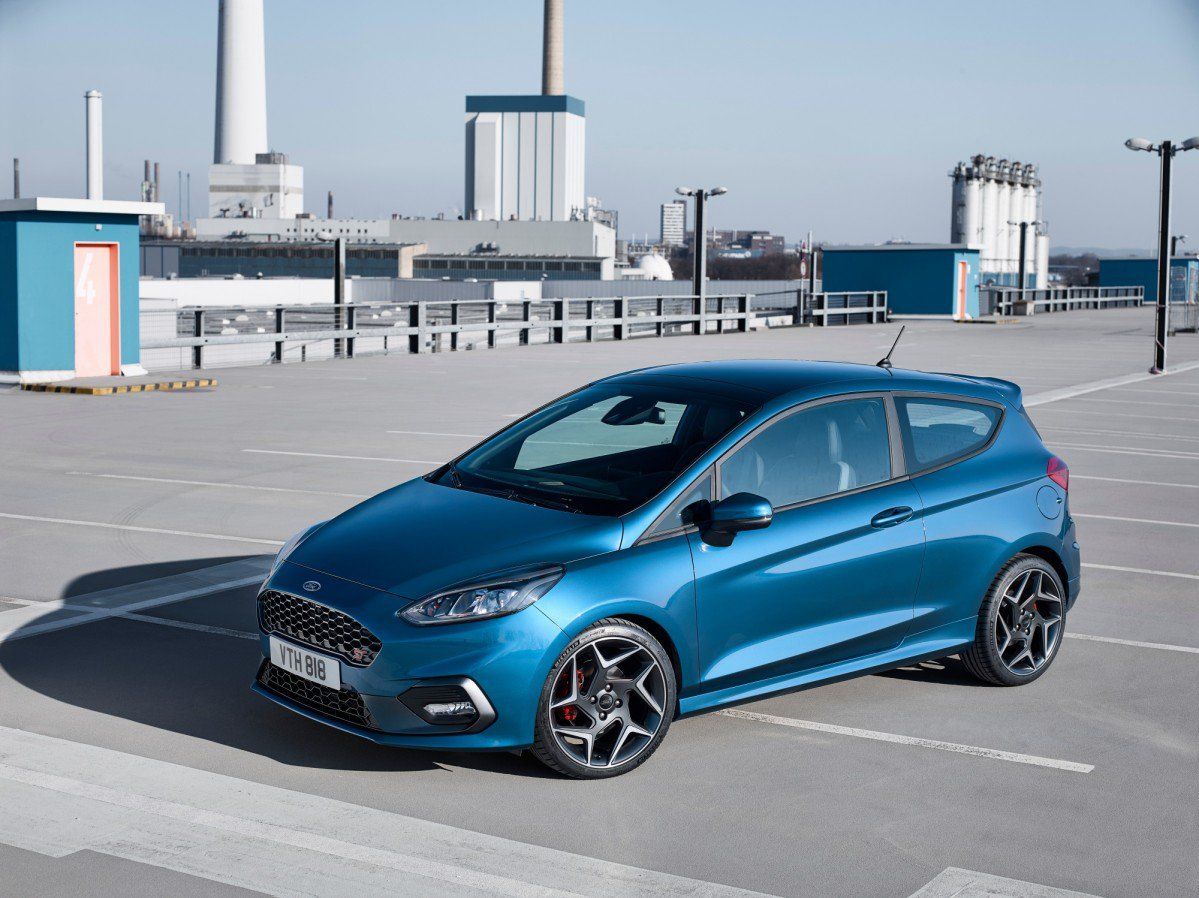 The automaker says the engine delivers "naturally high torque at low rpm," and exhibits minimal turbo lag thanks to an optimized turbine design.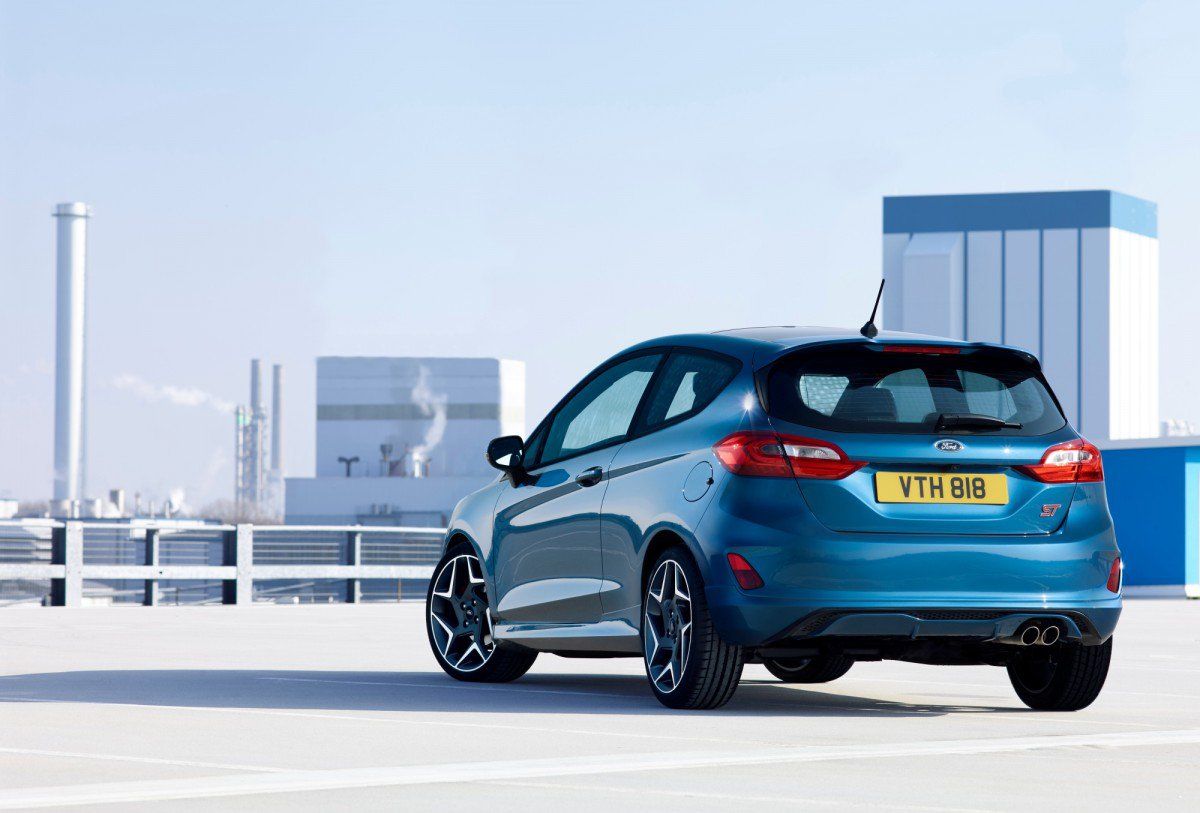 Ford's new B-segment hot hatch is also the first Fiesta ST to feature selectable Drive Modes, which allow the driver to configure the engine, steering and stability controls to three different settings: Normal, Sport, and Track.
Drive Modes will also adjust the Electronic Sound Enhancement (ESE) technology and active exhaust noise control valve — could that be Ford's way of acknowledging that the three-cylinder engine's sound isn't exciting enough? We'll just have to wait for a test drive to find out.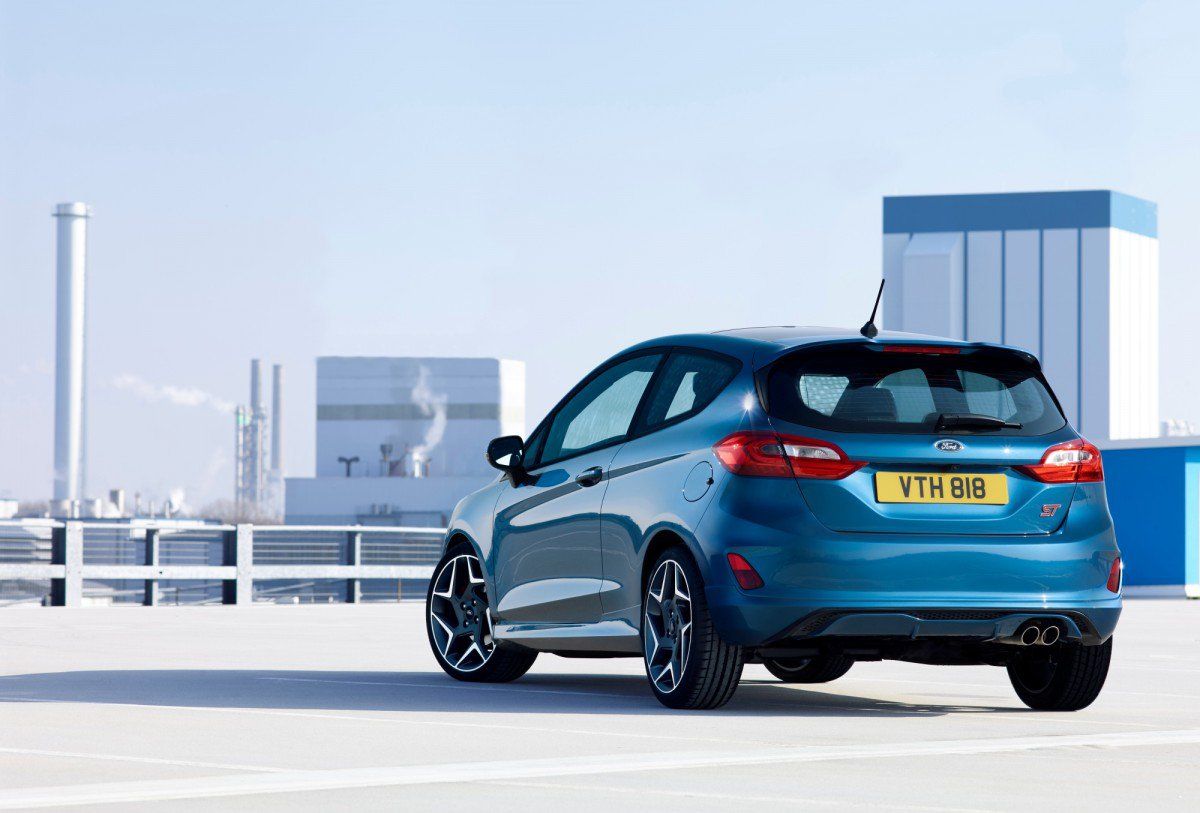 As expected, the 2018 Fiesta ST looks like a pumped-up version of the regular model previewed last year, featuring a mesh grille, exclusive 18-inch alloys, as well as more aggressive bumpers, sills, and a roof spoiler.
Inside, it features Recaro seats and a flat-bottomed steering wheel, plus the SYNC 3 infotainment system available with touchscreens of up to 8 inches in diameter. Ford also says the Fiesta ST will offer more interior trim and personalization options than before, including styling packs.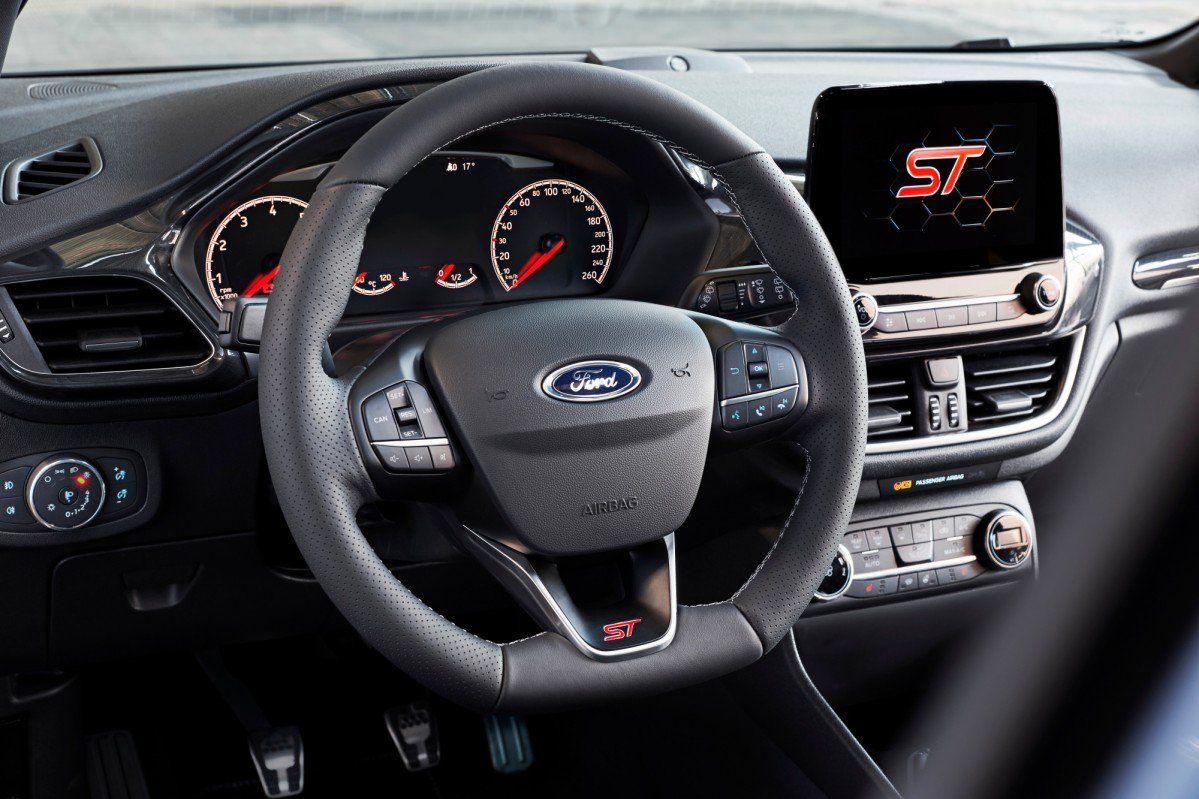 The all-new Ford Fiesta ST will arrive on the European market in early 2018, in both three-door and five-door body styles. There's no word yet on U.S. availability.