No need to worry, it's just another test day for Hennessey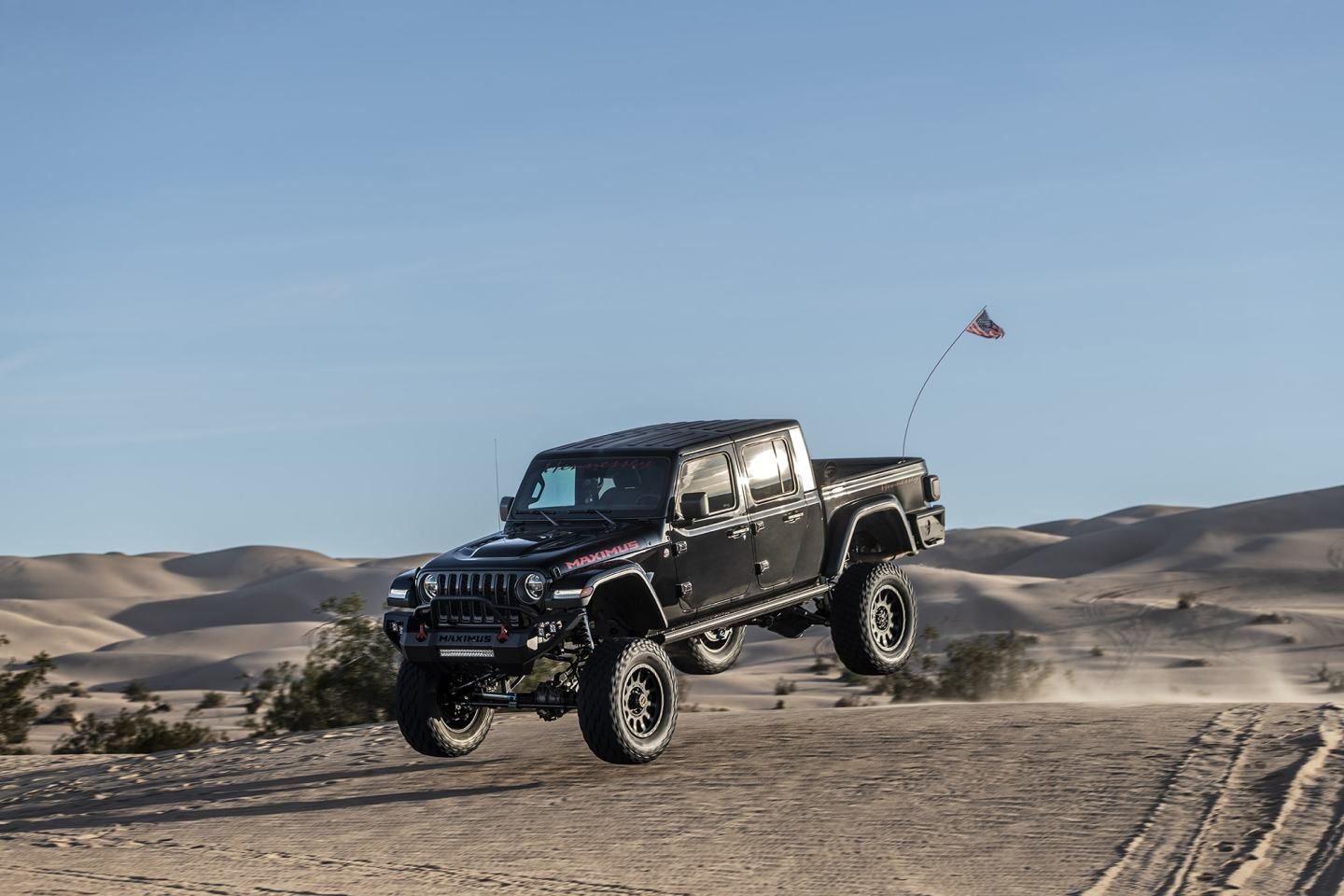 Last year, Hennessey transformed a Jeep Gladiador into an outrages 1,000 hp (746 kW) beast. It's powered by a 6.2L supercharged Hellcat V8 and makes 933 lb-ft of torque. Now, Hennessey released video footage of the pickup truck jumping over some dunes.
The Hennessey Maximus 1000 is fitted with an 8-speed automatic transmission to manage all that power delivery from the 6.2L supercharged Hellcat V8 engine. The pickup features a stainless steel exhaust system, and an upgraded engine control unit (ECU) and wiring to match. The radiator and fuel delivery system were also upgraded to cope with the transmission. Other upgrades include heavy-duty axles and driveshafts.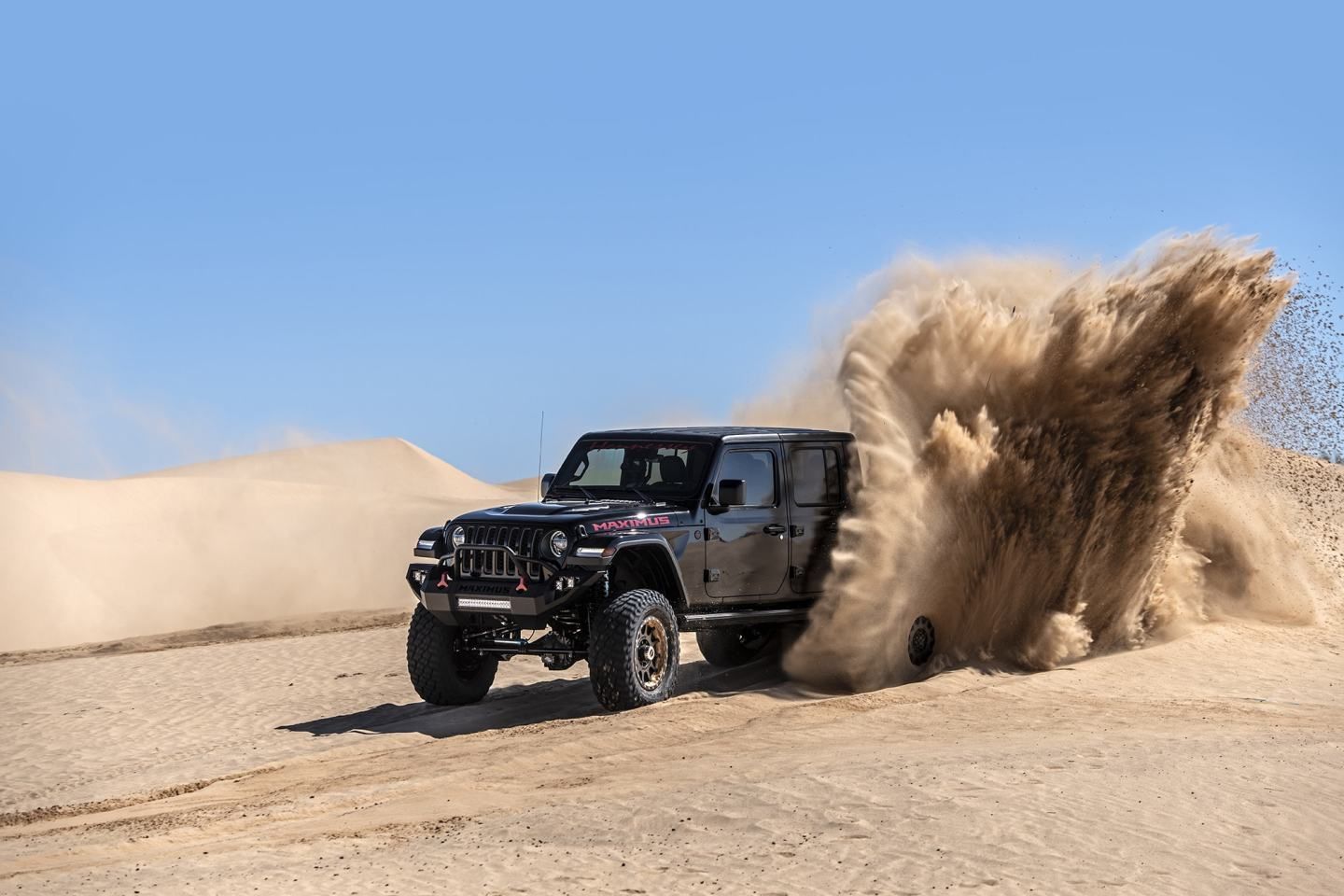 "There's nothing like jumping a 1,000-hp Jeep over sand dunes," says company founder John Hennessey.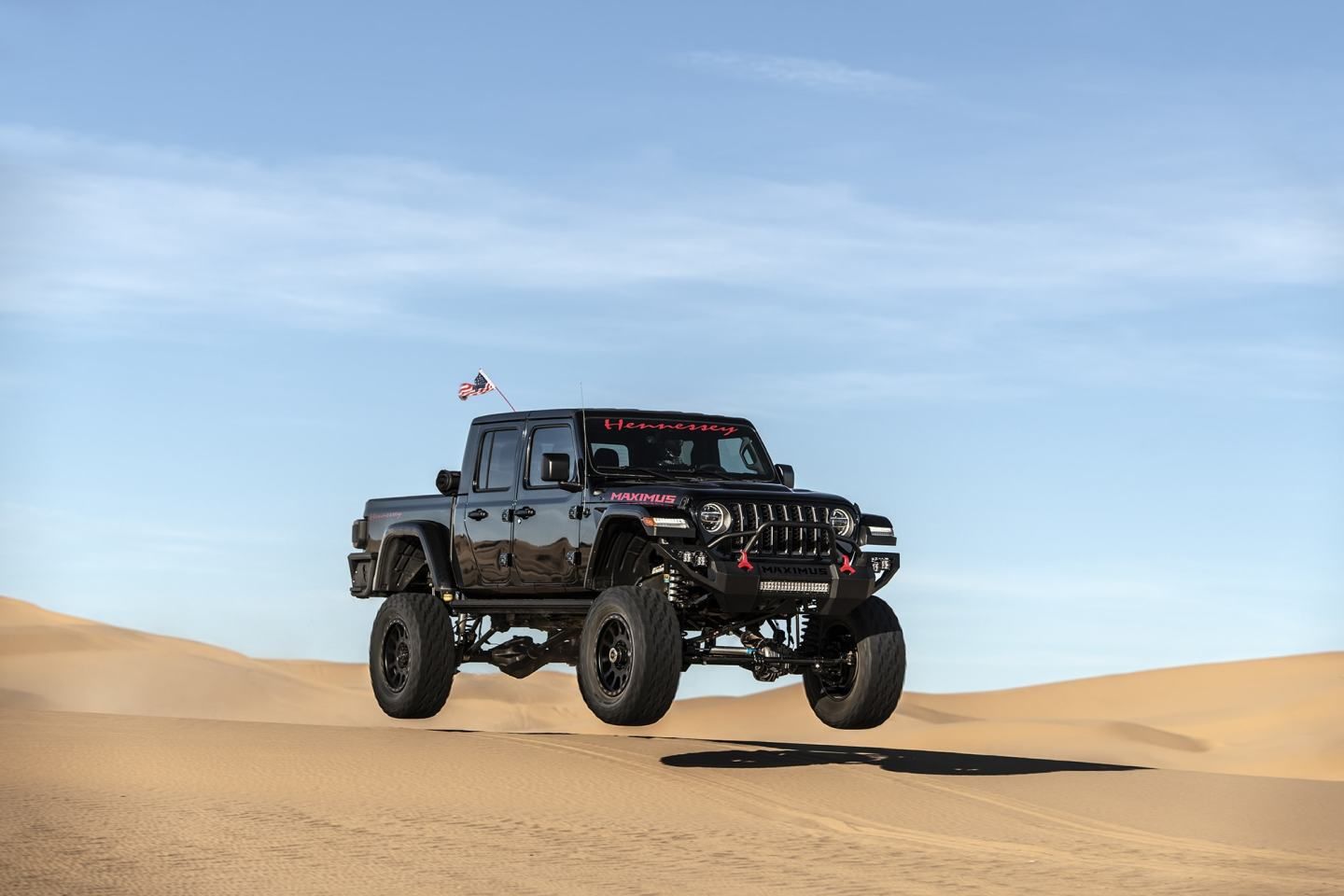 To make the car look cool, the Maximus 1000 was equipped with Maximus front and rear bumper kits, 20-inch Hennessey wheels, a 6-inch suspension lift, BF Goodrich KD Off-Road tires, and custom Hennessey Maximus embroidered leather seating. The pickup is a limited edition of just 24 units, each costing $200,000.