Porsche 911s keep on breaking records and live up to their names. But what about the least powerful 911? Is it a proper sports car, or just an entry-level everyone should steer off from?
Overall Score 90/100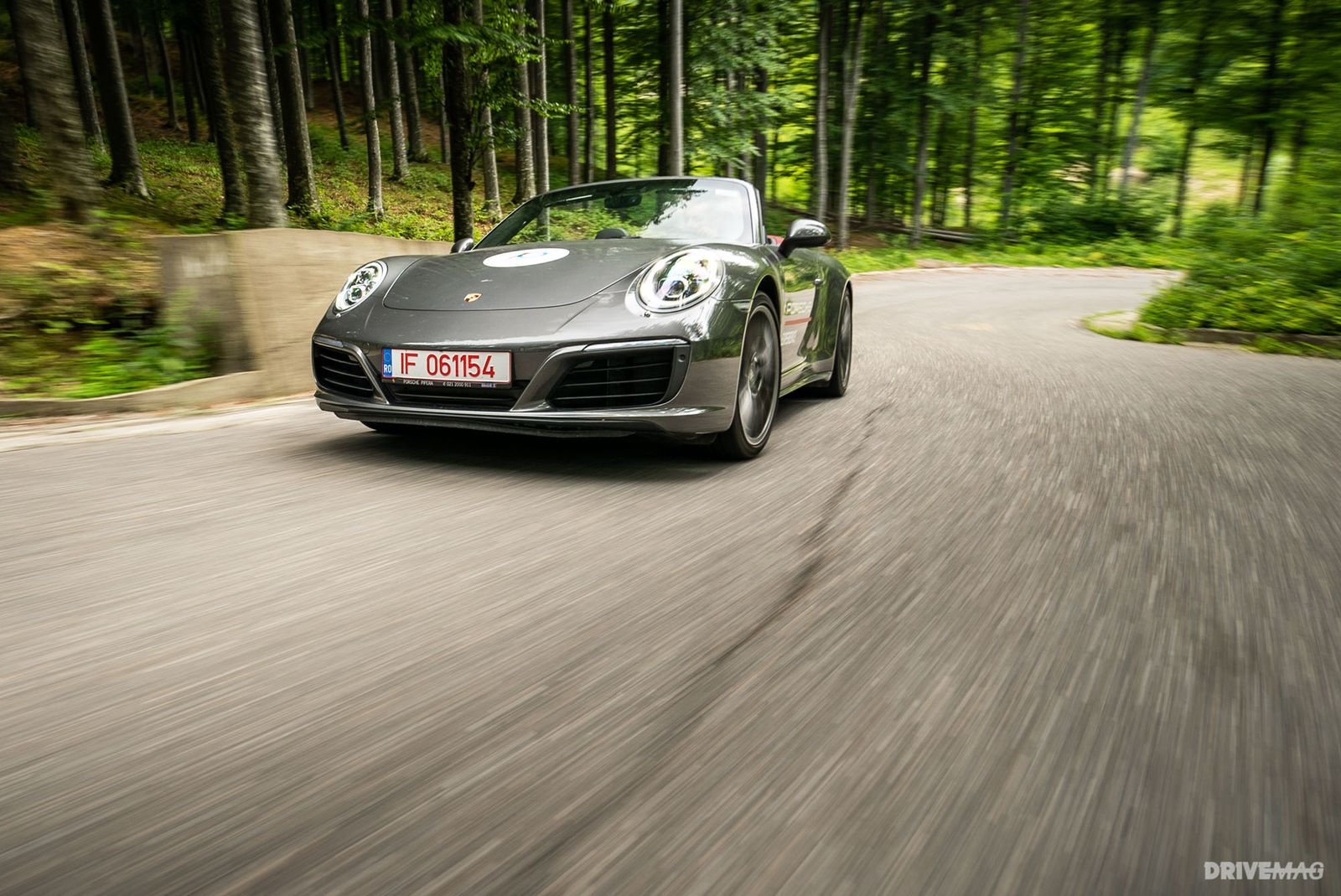 At the moment of this writing, three of the six quickest street cars on the Nürburgring were Porsches, the first being the 700 hp 911 GT2 RS. The second quickest Porsche (fifth in the overall ranking) on the Nordschleife was the 911 GT3 RS.
Basically, the facelifted 911 (known as 991.2) spawned models that are terrifyingly good at being quick. One of its victims is the million-dollar 918 Spyder sibling — the third (sixth overall) quickest Porsche on the Green Hell.
Although you can't say this just by looking at it, the 991.2 went through some important changes, not necessarily the kind the brand's lovers would appreciate: the most significant one is the engine conversion from N/A to force-feeding. But Porsche has always been criticised for 1) making changes and 2) not making enough changes so I guess no Porsche engineer or designer shed tears while learning of the brand's devotees' initial thoughts. Because this car got better in any aspect, in and out.
Changes are visible even from the entry-level Carrera version, this being a reason we've opted to test out this trim and meticulously note them in the previous review.
Just kidding; we wanted an open-top 911 and the Carrera 4 was the only one available at the time. However, the experience was more than we would've hoped for, the Carrera proving itself as not just the most practical sports car on the market but also a close-to-perfect sports daily driver.
---
IN BRIEF
RECOMMENDED FOR:
Driving Nuts, Managers, Young And Single
CREATED FOR:
Winding Roads
HATS OFF FOR:
Road Handling
---
DRIVE
Powertrain 9/10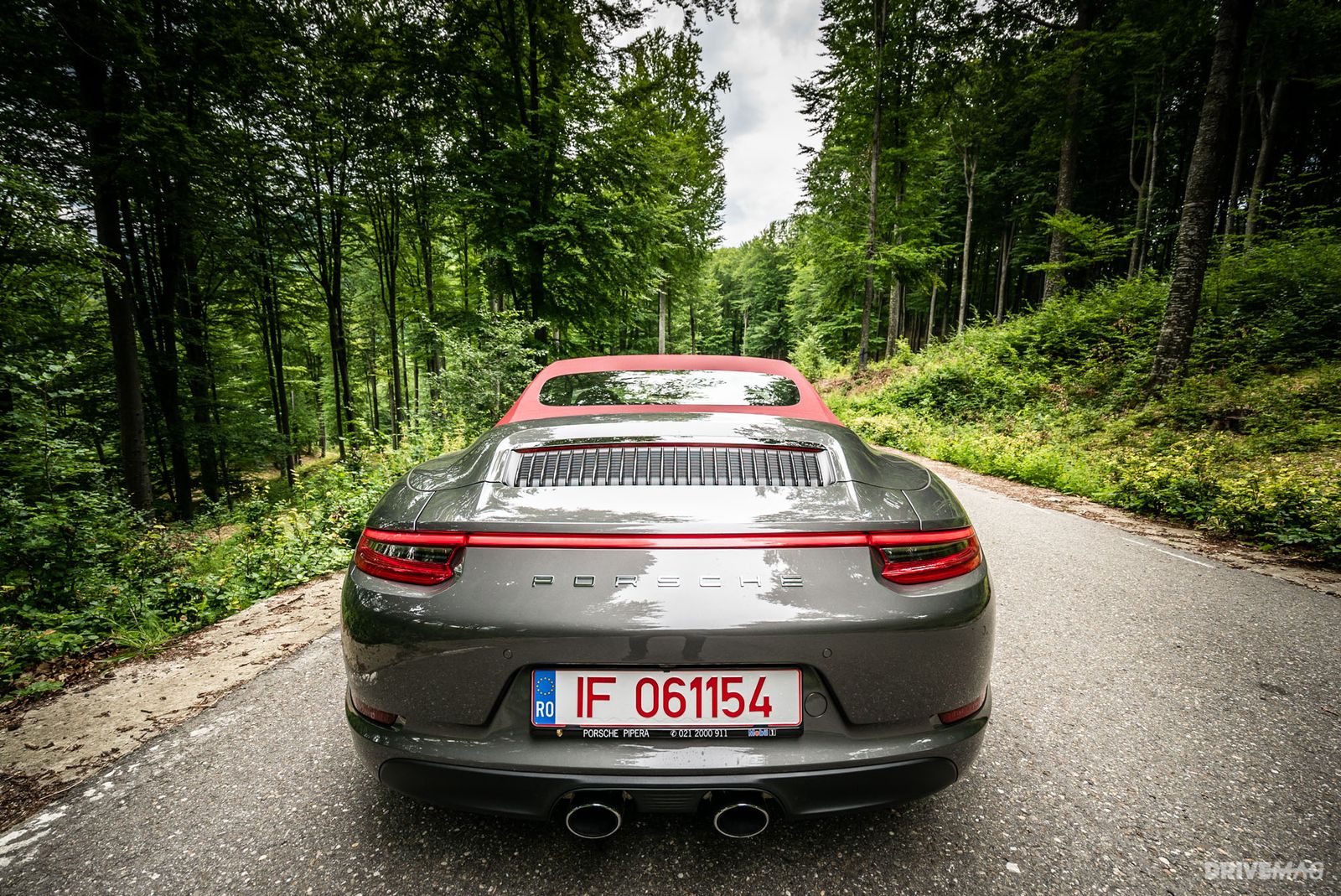 Porsche says the turbocharging is a natural part of the progress, a needed milestone in the path of perfecting the sports car. Coincidentally, turbocharging is what most carmakers do to comply with the emission regulations. While it's hard not to see this as a necessity rather than a choice, a fact remains irrefutable: the new engine is more powerful, more responsive, more user-friendly; and, why not, less thirsty.
The cylinder number and position (six, horizontal) remained the same as before, but the displacement has been reduced to 3.0 liters (from 3.4 liters) and a pair of turbos has been strapped on the engine. And thanks to the force-feeding's high potential, the same 3.0-liter unit is used for the Carrera S as well (instead of the 3.8-liter flat-six). As a result, the power figures in the C4 gained 20 hp and some 40 lb-ft of torque. More importantly, the turbocharging makes the Carrera's 332 foot-pounds of torque available way quicker, from just 1,700 rpm. And you're invariably going to feel that with every push of the accelerator.
You're probably wondering how much the engine build-up (and its subsequent abrupt ending) sucks now after the naturally-aspirated unit was converted to force-feeding. Honestly, not that much: the power delivery stops at 6,500 rpm but the car lets you enjoy the revving engine sound for 1,000 revolutions more. Porsche engineers did a good job in making the car more efficient while retaining that smile-inducing rev play; but it's not as romantic as a naturally-aspirated sports car, that's for sure.
---
Handling 10/10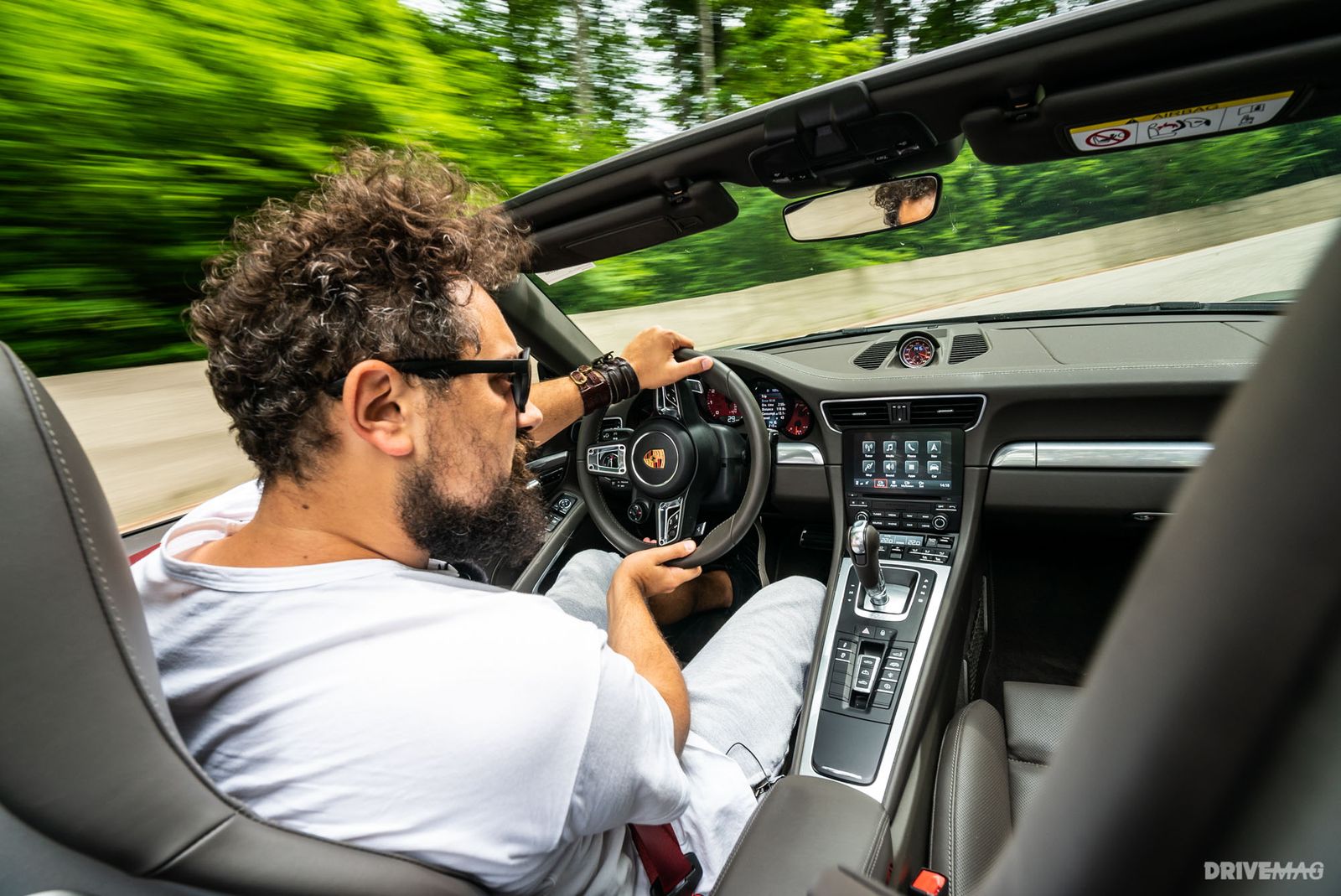 You're always told (by me, among others) that the 911 while being a sports car icon, is not the most balanced Porsche model. You've given example the smaller, mid-engine 718 siblings. There are some valid points there, but to a much shorter extent than usual.
The truth is that the 991.2 is less of a rear-engine car than ever. The flat-six lump sits on the rear axle rather than behind it, and the 10-centimeter increase in wheelbase (over the 997) contributes to altering the rear-engine feeling and behavior. Moreover, opting for the all-wheel-drive system makes the C4 Cabriolet even more user-friendly.
All this makes you confident enough to push it to the point where, under heavy acceleration, while exiting a corner, you realize the 911's ass is on the ground while the front tends to take off of it, causing understeer. But if you reach that point you might also have to reconsider your public road behavior.
---
Safety 10/10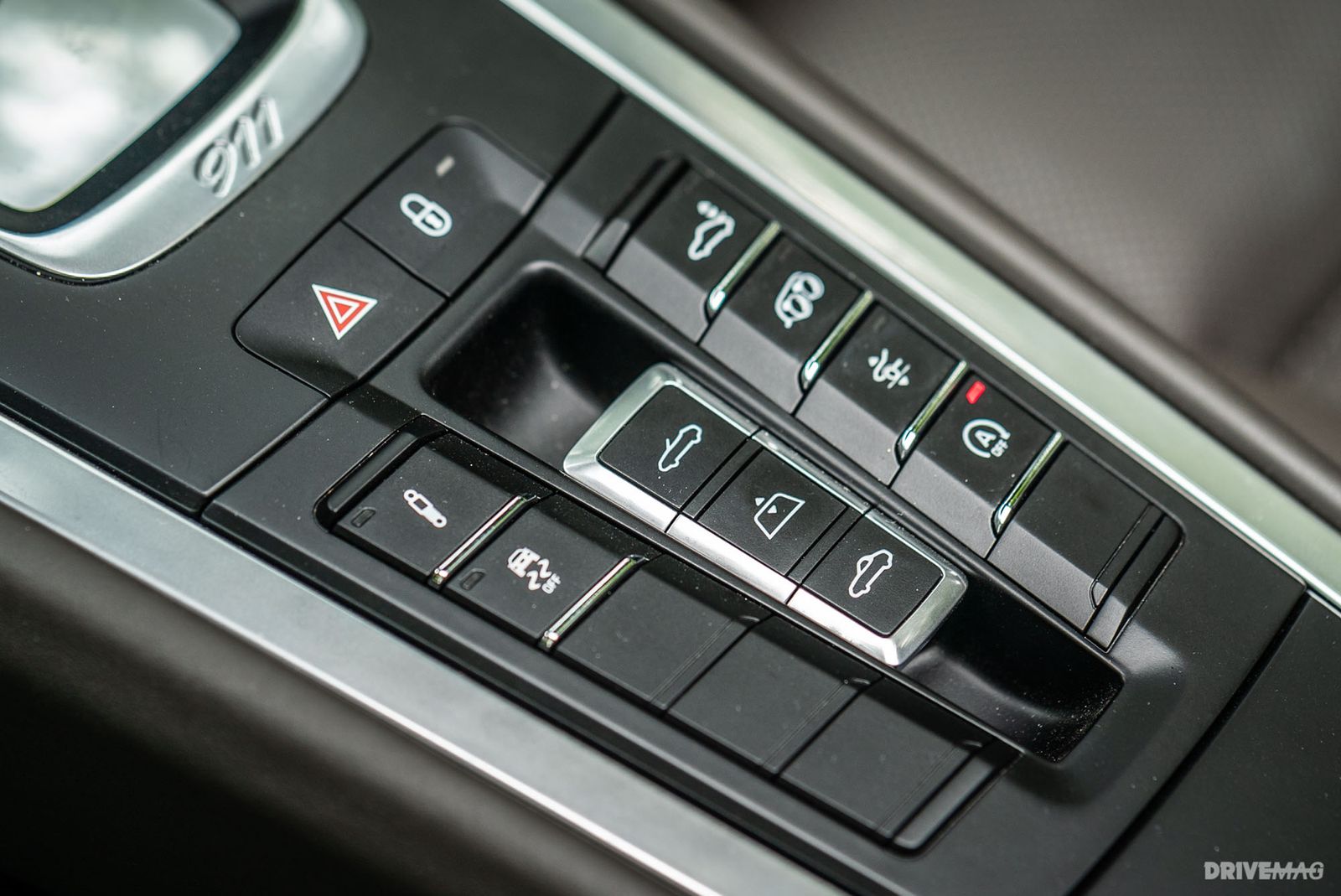 It has safety belts, and it has ISOFIX mounting points, and although it's not on the Euro NCAP crash test list, the 911 has all it takes to hug you safely in case of an impact.
Front, side, and knee airbags (six in total) are ready to deploy if the situation requires, but until that point, there is an array of safety tech taking care of you while driving, like the blind spot monitoring, lane-keep assist, or adaptive cruise control. Naturally, not all of them are standard on the entry-level trim, and they're not cheap either.
---
INTERIOR
Comfort 9/10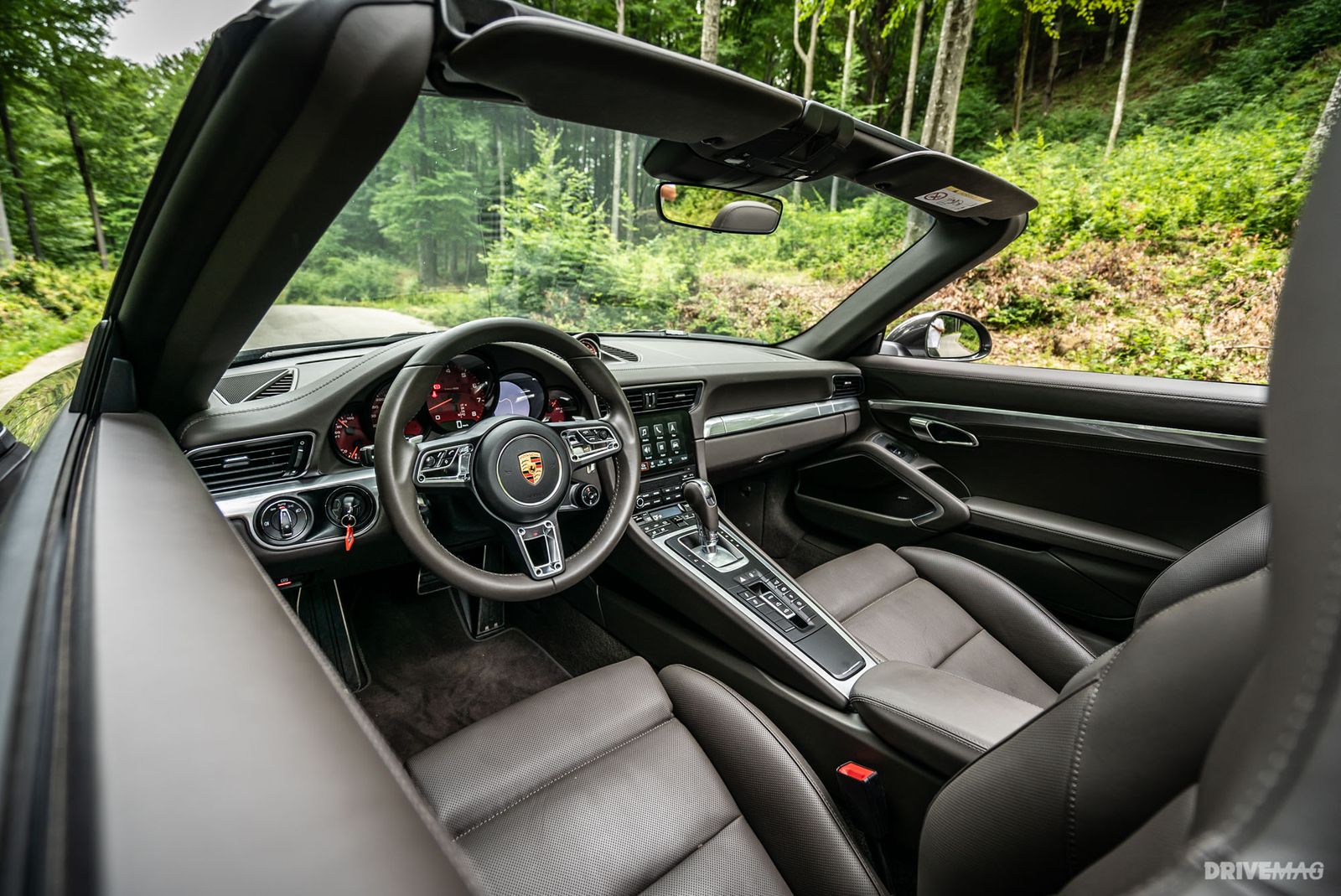 Our test drive car rode on 20-inch large RS Spyder wheels — the best-looking ones, no doubt about it — and even with these on, the PASM (Porsche Active Suspension Management) system makes your cruise somewhat smooth. PASM comes as standard on all 911 trims and stiffens the dampers when asked. It's no family car but while driving it I could have sworn I've driven hot-hatches that felt stiffer than this two-door sports car. It's a veritable GT, the 911, granting you the comfort level that easily makes it eligible for the daily driver role.
Moreover, the Porsche Dynamic Chassis Control does more than planting the car on the ground better: it gives you the ability to wake up the 911, making it louder, more responsive, and prone to attack the corners ahead.
---
Quality 10/10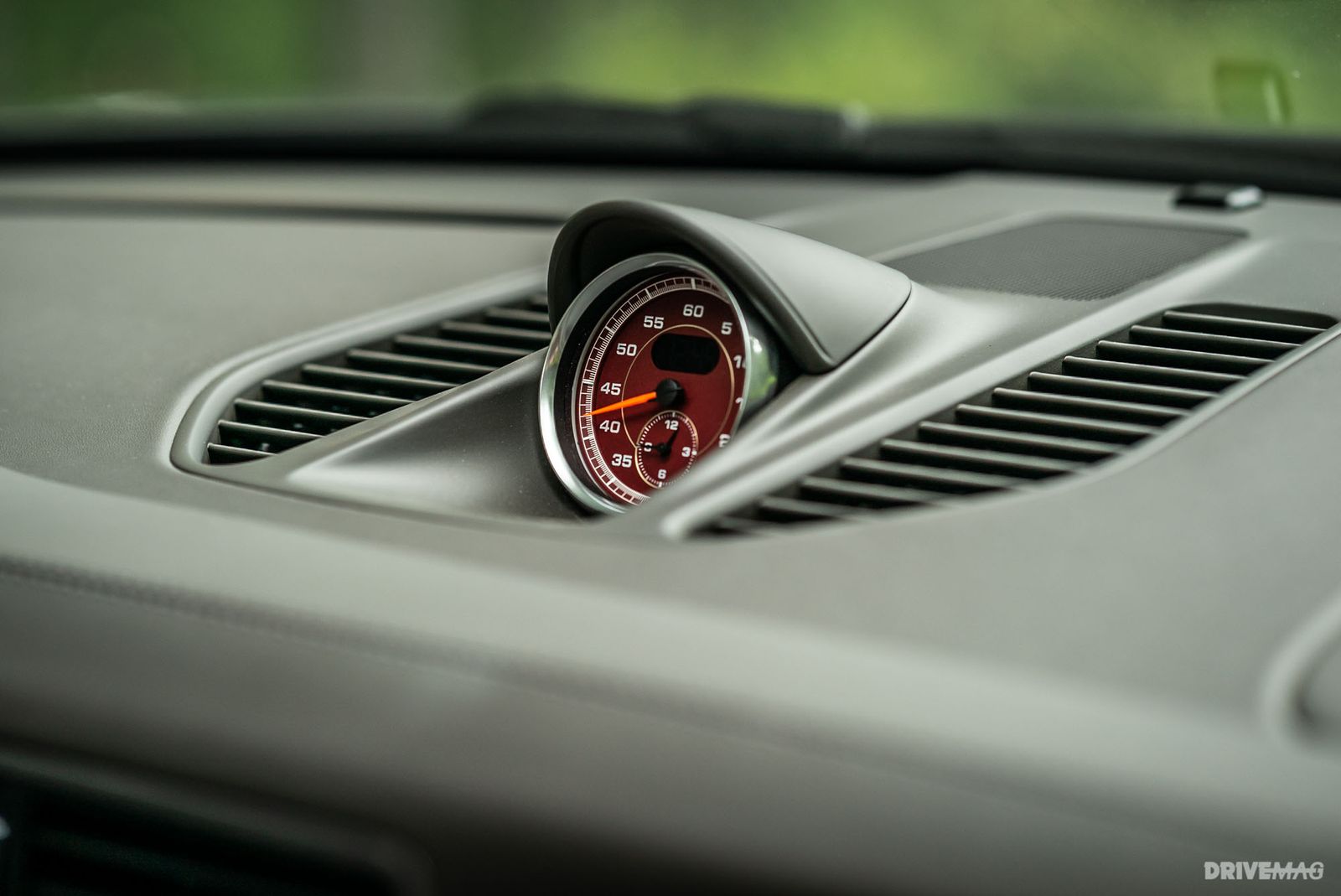 There's something strange about 911's interior. It feels premium — thanks to the use of premium materials, soft plastics, and veritable metal insertions, of course — but not in a pretentious way. I can't call it luxurious, although you'll hardly touch bare plastic while in the car.
All the controls feel perfectly damped, and the fit and finish are at the highest level here. The 918 Spyder-inspired steering wheel is the one that I've laid my eyes upon (and hands-on, naturally) and I find it one of the most beautiful steering wheels in modern cars.
---
Practicality 8/10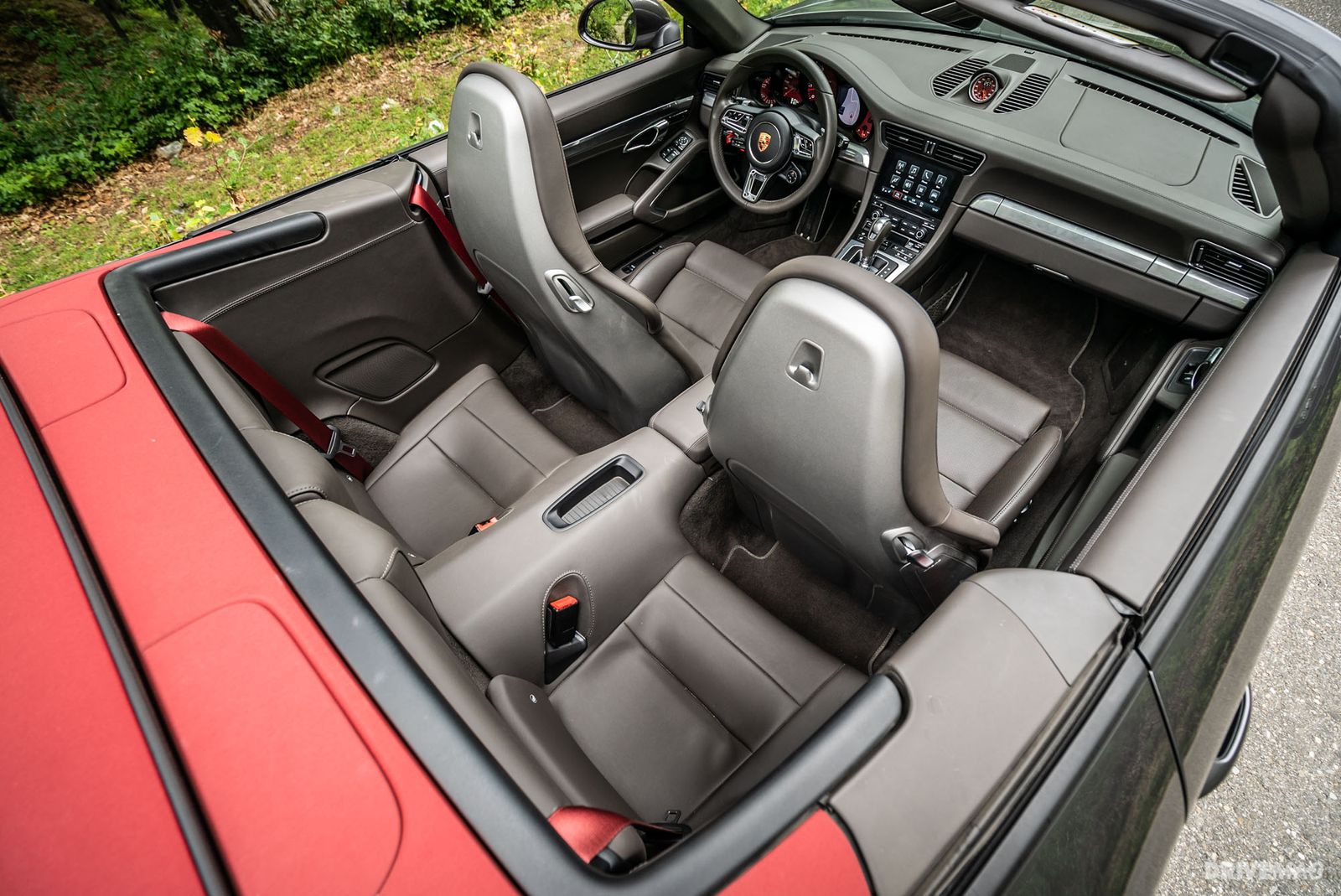 Just because the 911's rear seats are not for human use (they don't even have headrests, which is an important safety feature) it doesn't mean this is an impractical car. On the contrary. It can provide as much as 400 liters of storage space.
The nose of the Carrera C4 features 125 liters or so (145 if the car is rear-wheel drive) while by folding the rear seats you get some 260 liters. The small storage spaces might seem decent in size and numbers until you actually try to place a 0.5-liter water bottle somewhere (it's not impossible, but it's not easy either).
---
Infotainment 10/10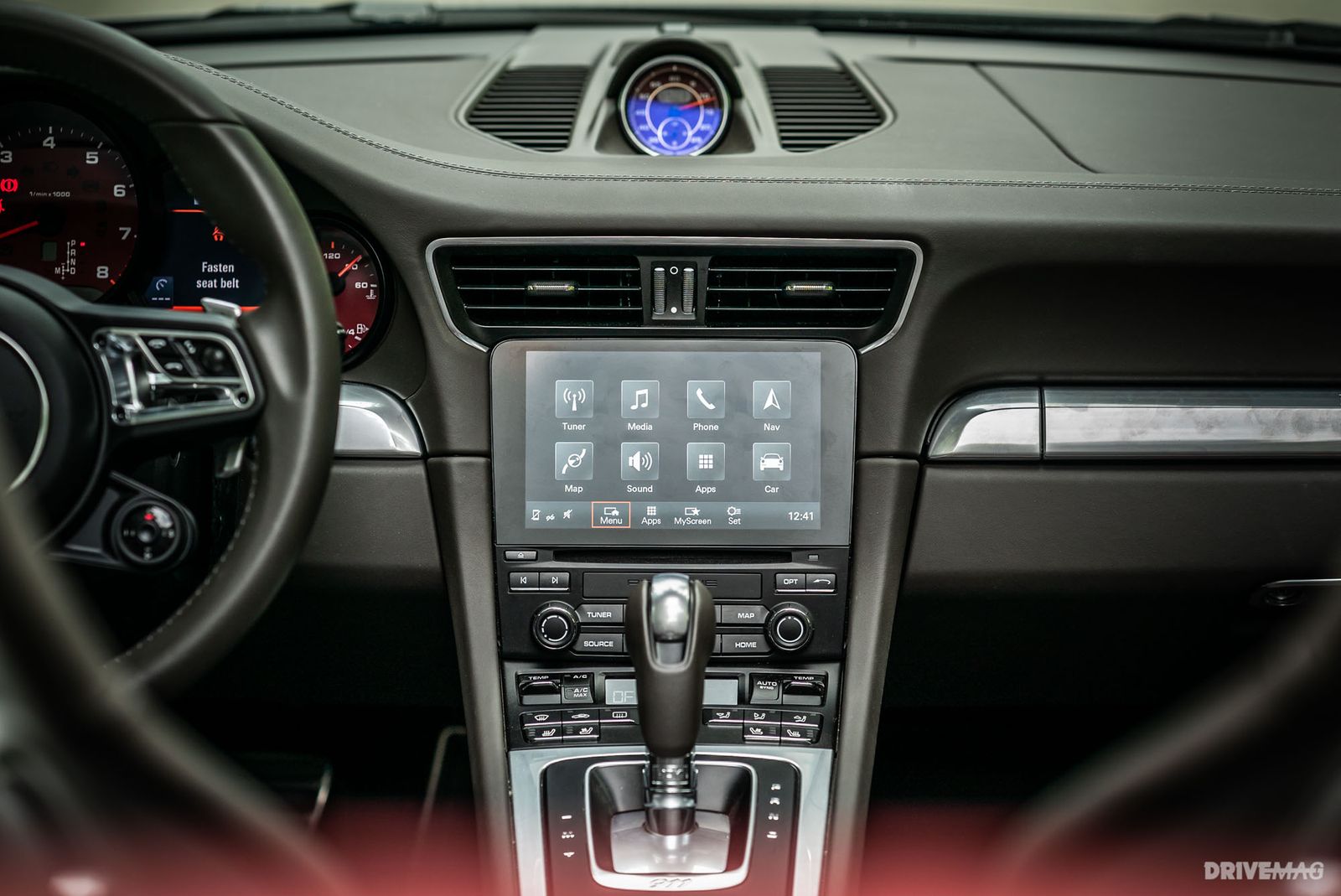 While boasting this classic, elegant design, the 911's dashboard is full of analog controls — somehow in opposition with the modern trend of turning everything into capacitive displays. However, it also has a 7.0-inch touchscreen (still called Porsche Communication Management) through which you access the car's settings, alongside with an array of infotainment-related services.
Phone connectivity is now enhanced with Apple Car Play and a wireless charging pad. After you get tired of listening to that growly exhaust note (when the right button is pushed) you're offered alternatives such as Burmeister, although it doesn't come as standard.
---
BUDGET
Efficiency 9/10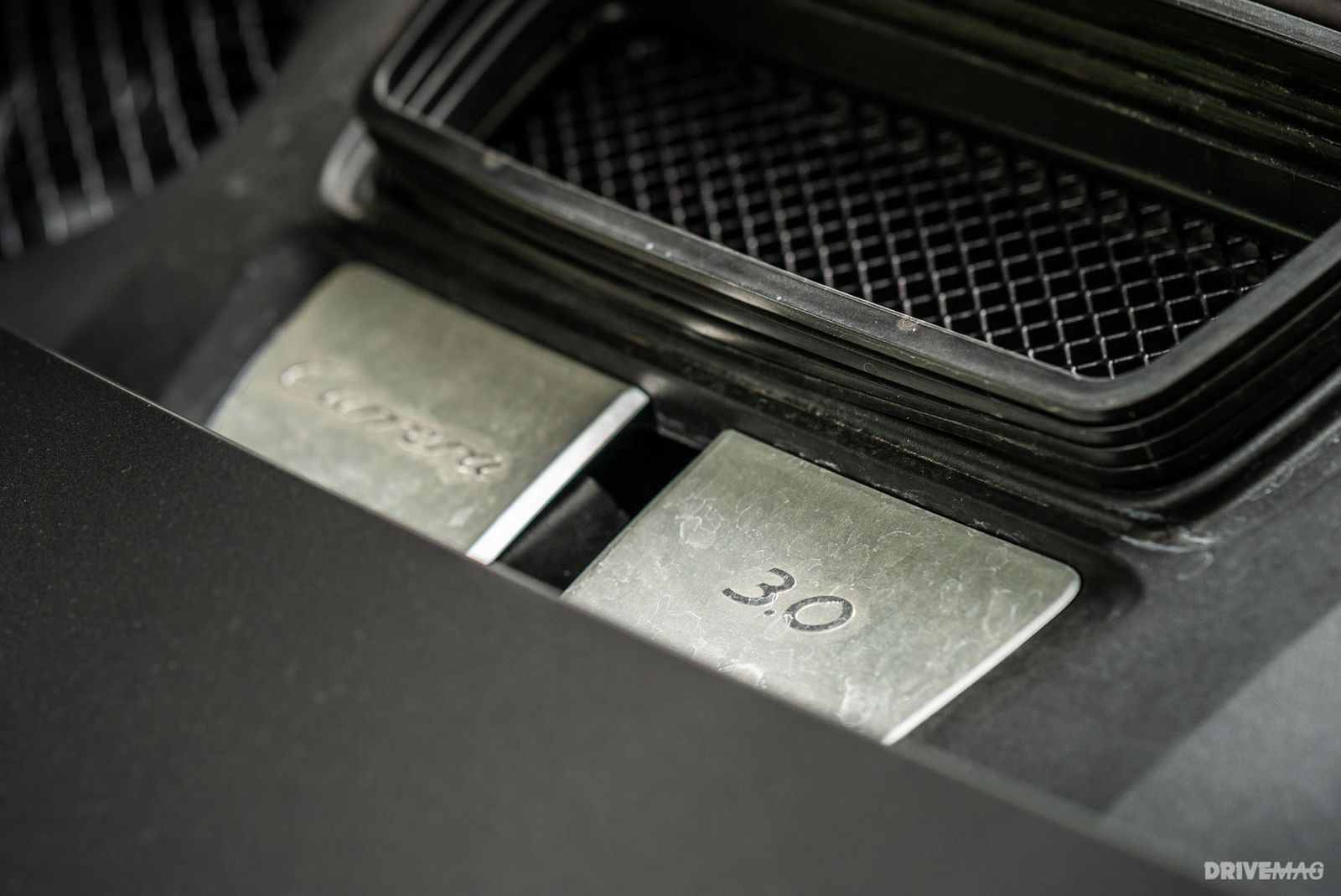 A turbocharged engine does wonders with a car's fuel consumption, and the 911 makes no exception. On paper, the force-fed 911 asks for 7.5 l/100 km (mixed cycle/31.3 mpg). But there's no way to match the claimed figures in real life. In our meticulous test-drive session, we've managed a 10.1 l/100 km (23.2 mpg) in a mixed cycle, which is more than satisfactory for a 370-hp sports car that you want to (and probably will) use every day.
Owning a 911 is not cheap, something you realize especially when you have to service it; luckily, that occurs once per two years, as the 911 is not as pretentious as other sports car representatives.
---
Equipment 7/10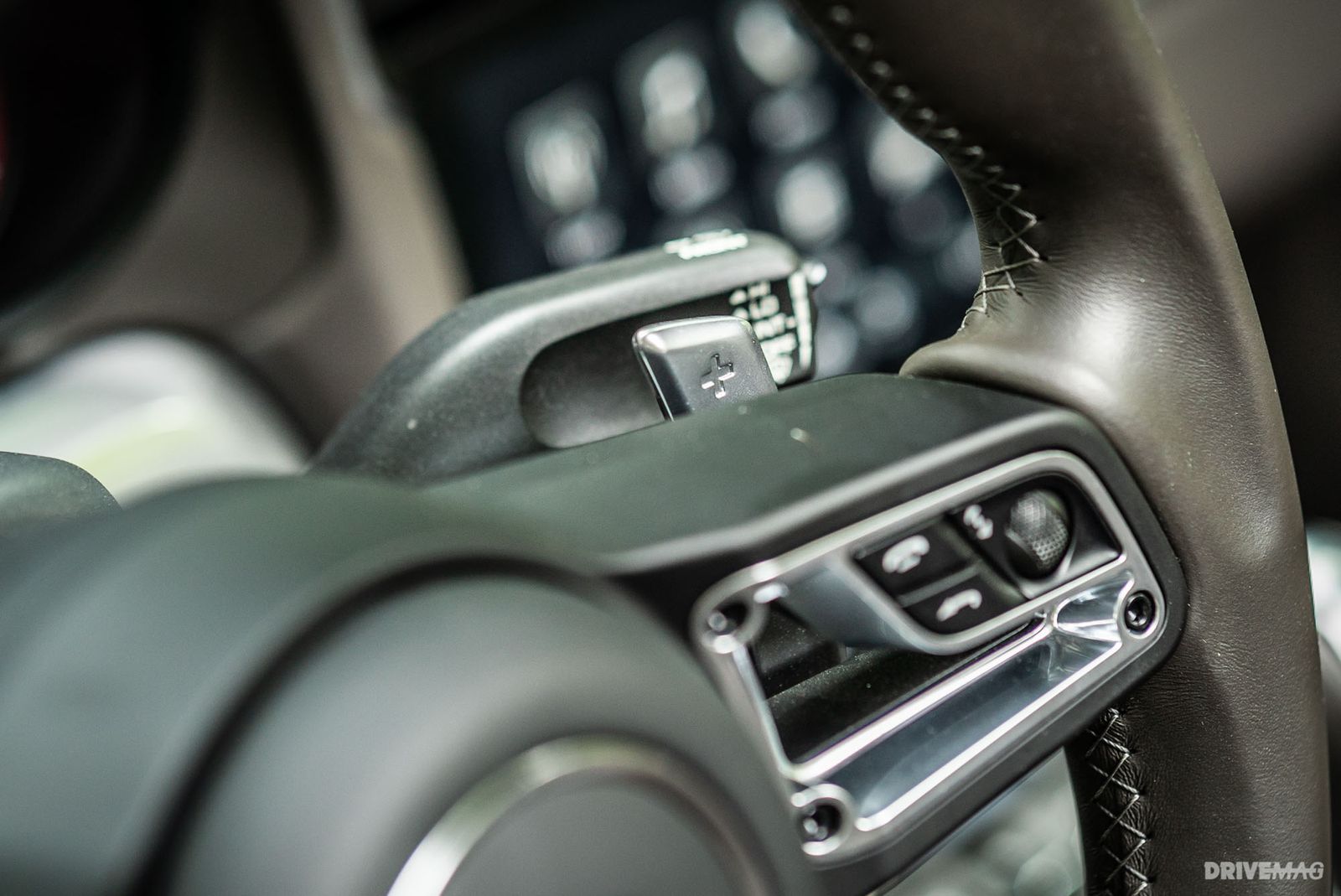 With its standard equipment, the 911 Carrera 4 Cabriolet would still need several thousand Euros to act like a proper daily driver; for example, paying €2,400 for the front–axle lift system may prove to be an inspired decision at some point.
The equipment list might pass as decent — leather on the seats, dual-zone climate control, bi-xenon headlights, sat-nav — although being asked to pay some extra €1,000 for parking sensors and rear view camera might be frustrating in 2018. Or for the heated seats. Or the automatic wipers.
---
Acquisition 8/10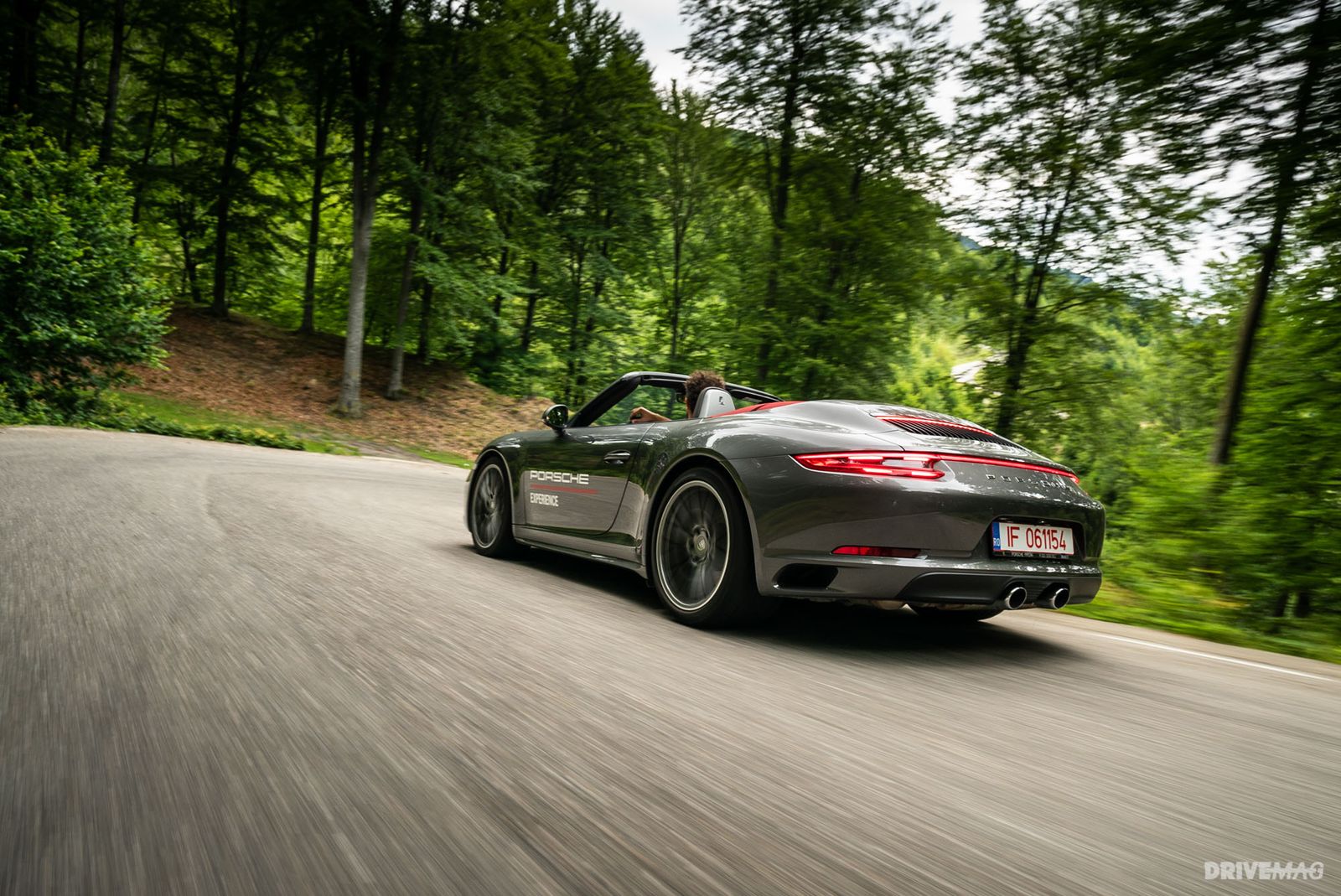 With prices starting from €118,400, the Carrera 4 Cabriolet is some €20k more expensive than the entry-level rear-wheel-drive Carrera Coupé, but it brings you the best of all worlds: you can enjoy a summer's day with the top open, and during winter you might get a sense of extra safety, courtesy of the all-wheel-drive system.
Plus, a practical, comfortable all-wheel-drive open top is not something to come by often in this price range. Moreover, any rival meeting the prerequisites may find it has something of a setback: it's not a Porsche.