Skip the three-year waiting time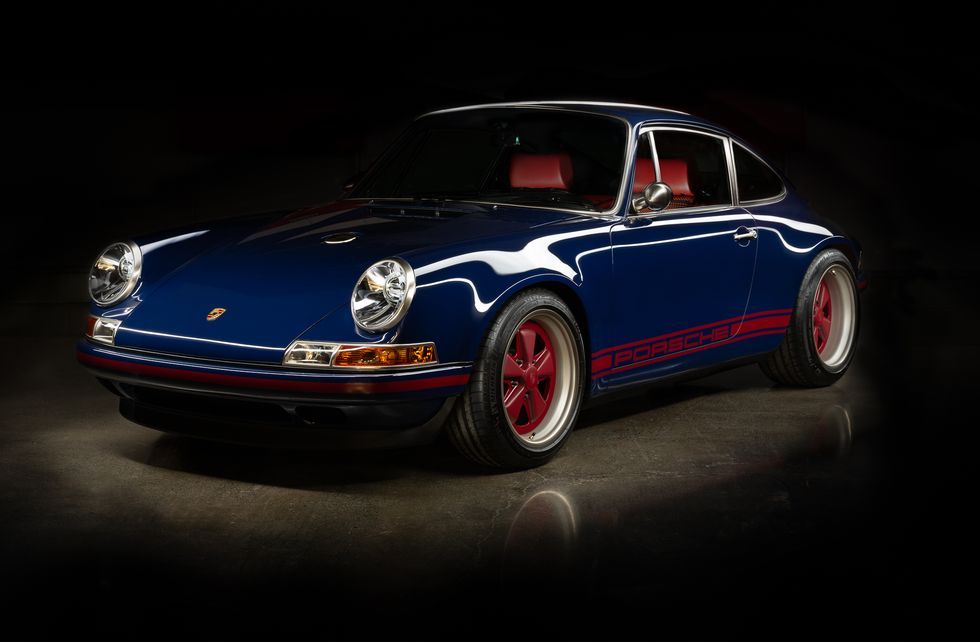 This Porsche 911 customized by Singer Vehicle Design is up for sale at a dealer in Mount Royal, Quebec. Named The Pfaff Commission, the car is up for grabs at a price tag of around $1 million. No need to worry, it's almost brand new with 595 kilometres (370 miles) covered since it left Singer's workshop.
Singer is a workshop based in southern California and the man behind all projects is former car designer Rob Dickinson. He has a passion for air-cooled Porsches and customizes the cars under each customer needs.
This 911 is fitted with a 390bhp 4.0-litre aspirated flat-six developed by the engineers at Ed Pink Racing Engines. It's a significant increase in power compared to the stock 964 250 hp unit. The Pfaff Commission is a 964 generation model and it features new body panels, suspension, brakes, and a customized and handcrafted interior. To keep the car as unique as possible, the 911 is fitted with a quilted engine bay and a shifter knob made of wood.
The starting price for a Porsche 911 Reimagined by Singer starts from $500,000 and its value increases in time on the second-hand market. This model costs $1.3 million Canadian (around $1 million USA) and you can find the car at Autotrader.ca.