2018 Jeep Wrangler's interior revealed, lots of goodies inside
The dashboard was completely redesigned, and that's not all
Jeep continues its off-road tradition with the all-new 2018 Jeep Wrangler, and the changes it brought to the car's interior are notable.
Jeep goes for full versatility with the new gen Wrangler, announcing dozens of different door, top and windshield combinations, along with retro goodies like a fold-down windshield for hardcore off-road fans. We detailed everything we know about the new Wrangler JL in our first article.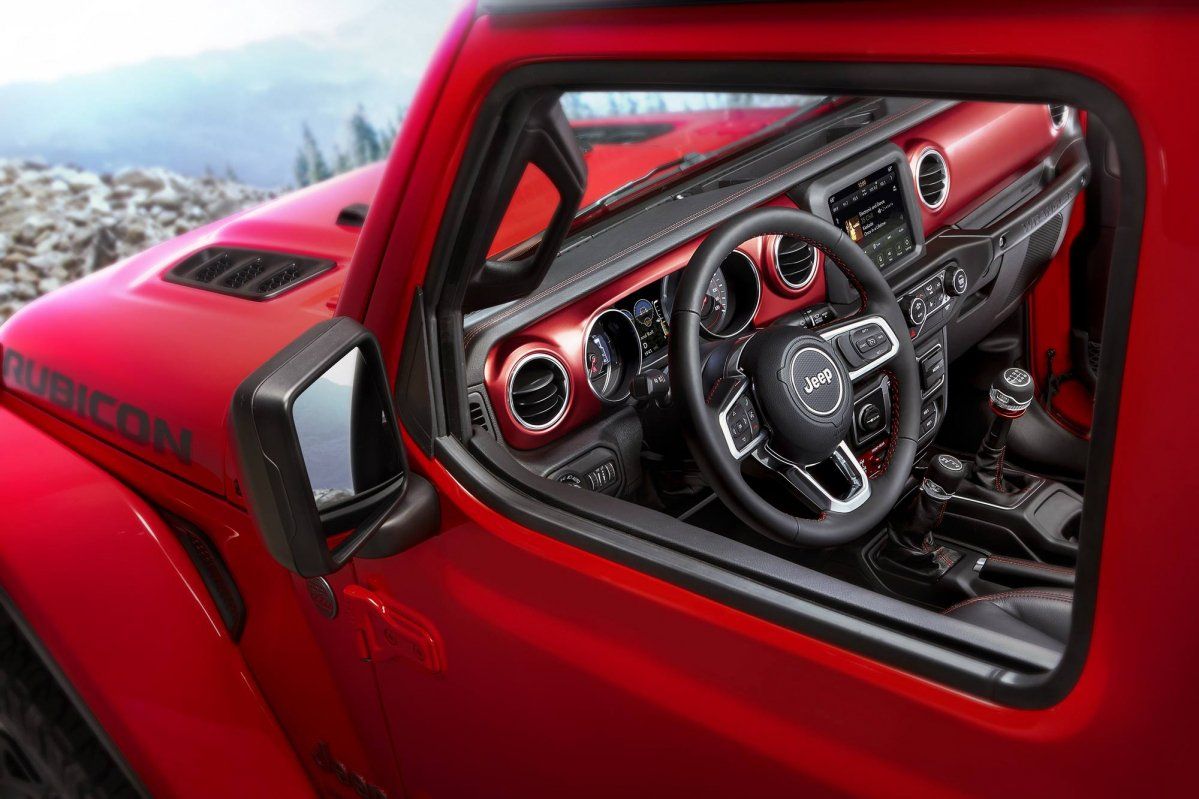 2018 Jeep Wrangler's interior, finally revealed
While still keeping mum about the technical details until the official launch on 29 November, FCA just released the first interior pictures. And they're pretty nice.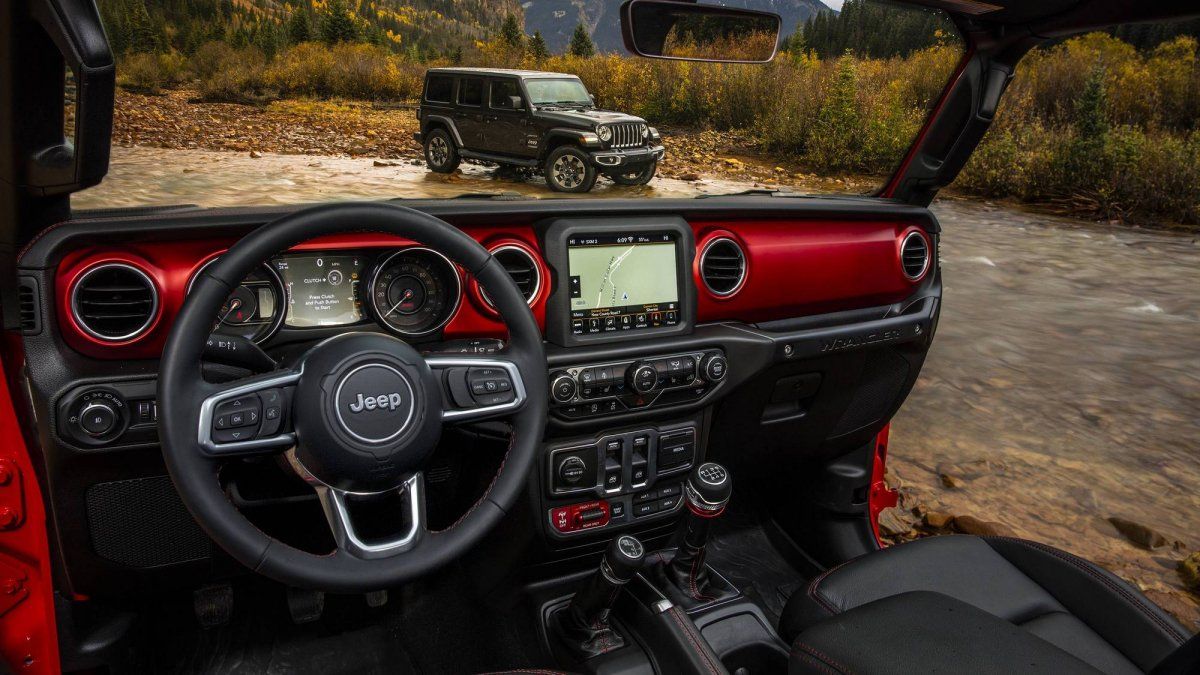 A lot has changed from the previous generation, too. The dashboard was completely redesigned, with a pronounced retro feeling, but also with some better digital equipment. The central screen is bigger (should go for the 8.4-inch one already seen in FCA's lineup), the steering wheel is more ergonomic, and a second digital screen is now fitted right before the drivers' eyes, in the instrument cluster.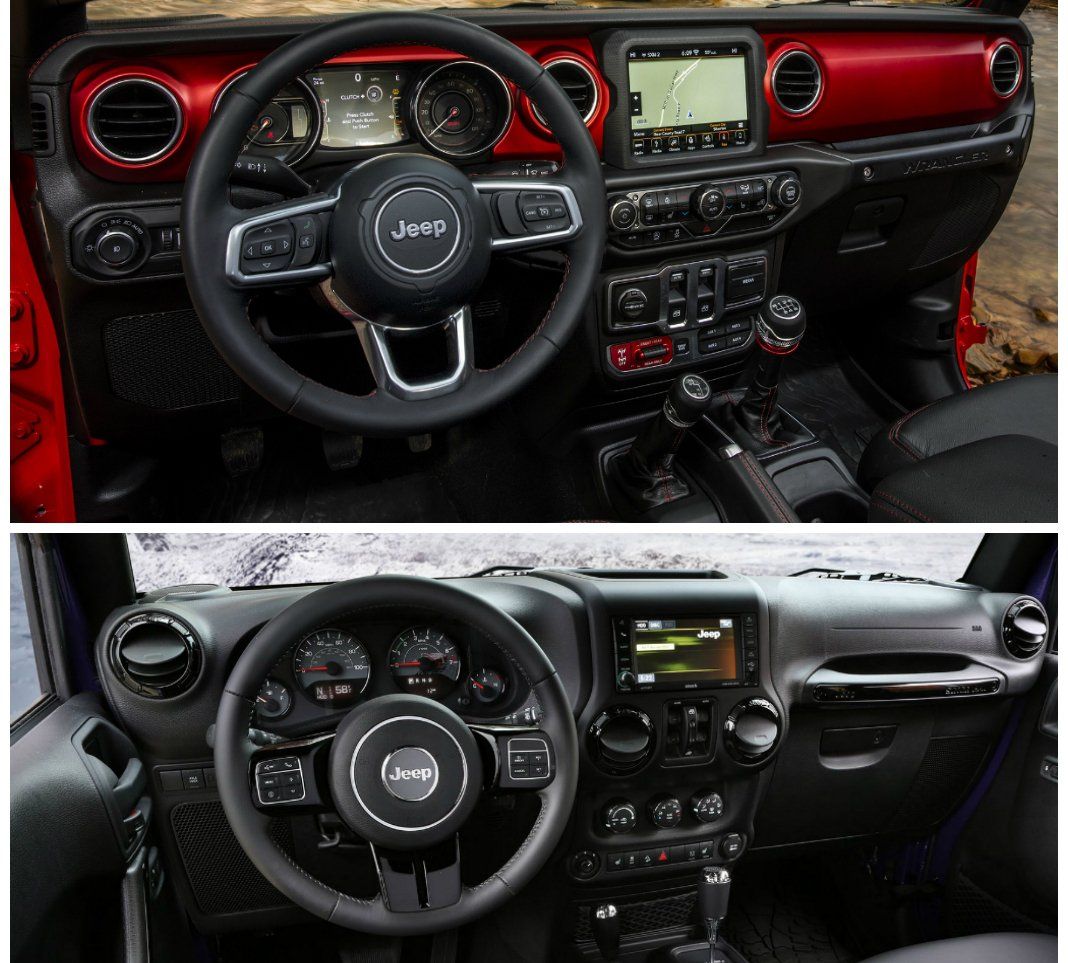 Click to enlarge
The air vents are bigger and on the same line, while the dashboard color could match the exterior paint and has a glossy finish. Other goodies include a heated steering wheel, big rubberized knobs for the infotainment and air conditioning systems, and a `Media` door that protects USB connectors and perhaps even an SD card slot.
Also, check out the four auxiliary buttons that mean you can wire up to four accessories (winches, exterior lights, etc.) in a plug-and-play manner.
We'll know much more about the new Wrangler towards the end of November, but until then, tell us what you think about it.