2019 Kia Forte: everything you need to know
The 2019 Forte sedan borrows Kia Stinger design cues as it bumps up refinement
Kia's travelled a long way from the carmaker it used to be a decade a ago, an evolution that can be felt throughout the carmaker's entire lineup, including the 2019 Kia Forte.
The 2019 Kia Forte marks the sedan's third generation which debuted in January, 2018, at the North American International Auto Show in Detroit.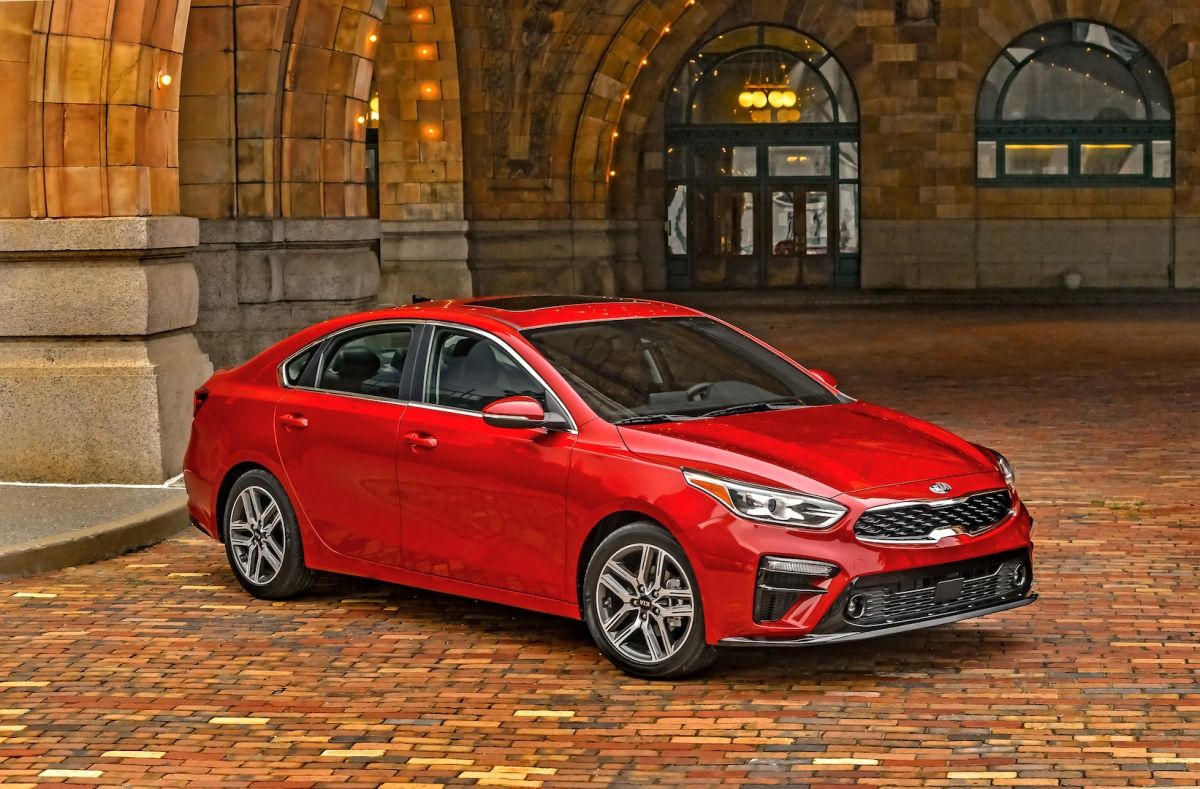 We won't touch on the exterior design topic because we firmly believe that beauty is in the eye of the beholder. What we'll mention, though is that the 2019 Kia Forte borrows some style from its sportier peer, the new Stinger.
What's more, body stiffness was upped by 16 percent through the use of hot-stamped high-strength steel components which also allows for a better performance when it comes to keeping NVH at bay.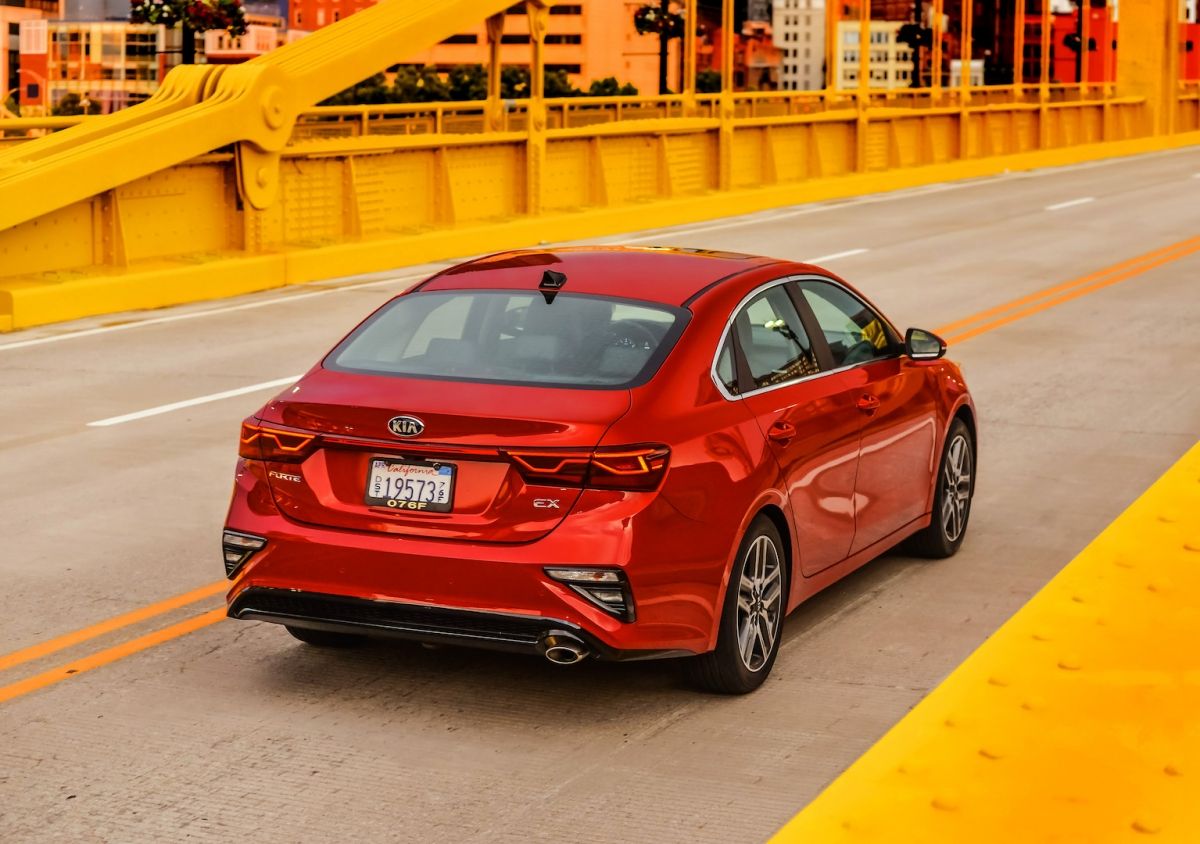 That being said, here's all the other stuff you need to know about the 2019 Kia Forte.
Interior
Kia says its engineers were able to increase cabin space in some key areas so passengers enjoy better comfort even on longer trips.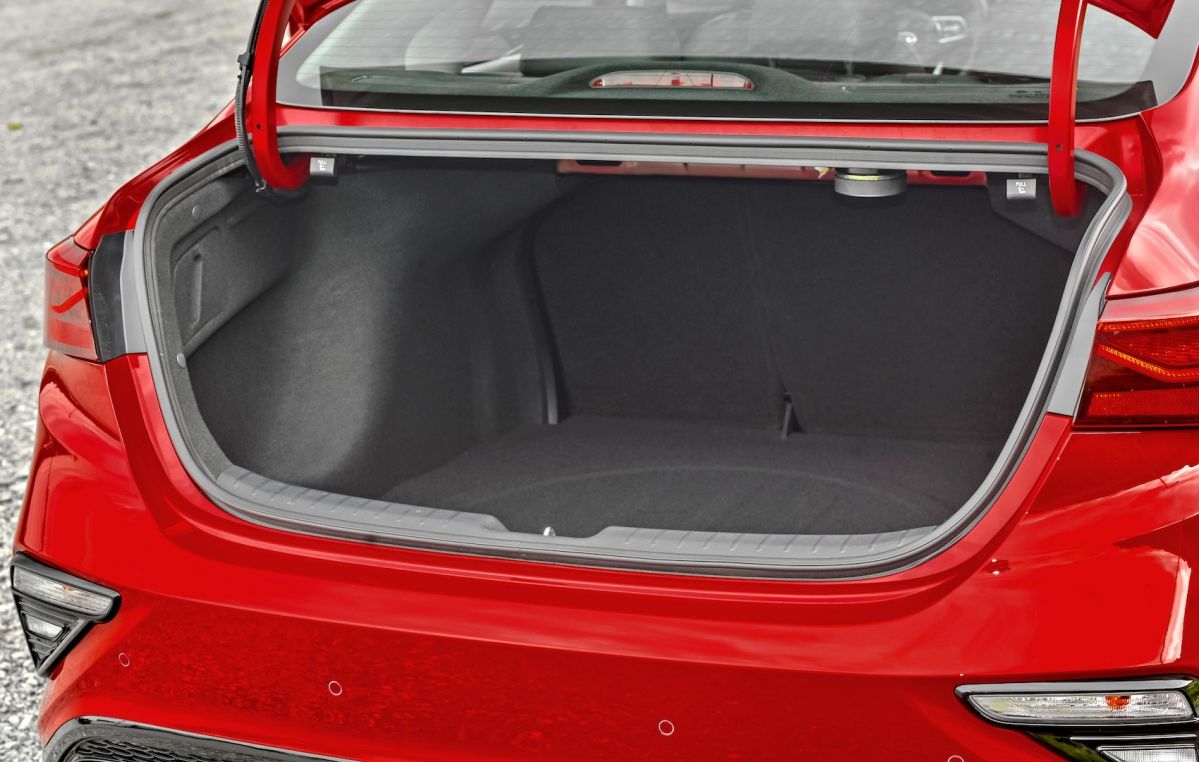 Concretely, overall length has increased by 3.2 in to 182.7 in, which accounts for more legroom. In addition, the sedan's height went up to 56.5 in while width also saw a bump to 70.9 in. Furthermore, we're told that Kia also fitted the 2019 Forte with stronger yet lightweight seat frames that offer "a more comfortable seat position with increased lumbar support and denser seat foam for more pleasurable long-distance drives."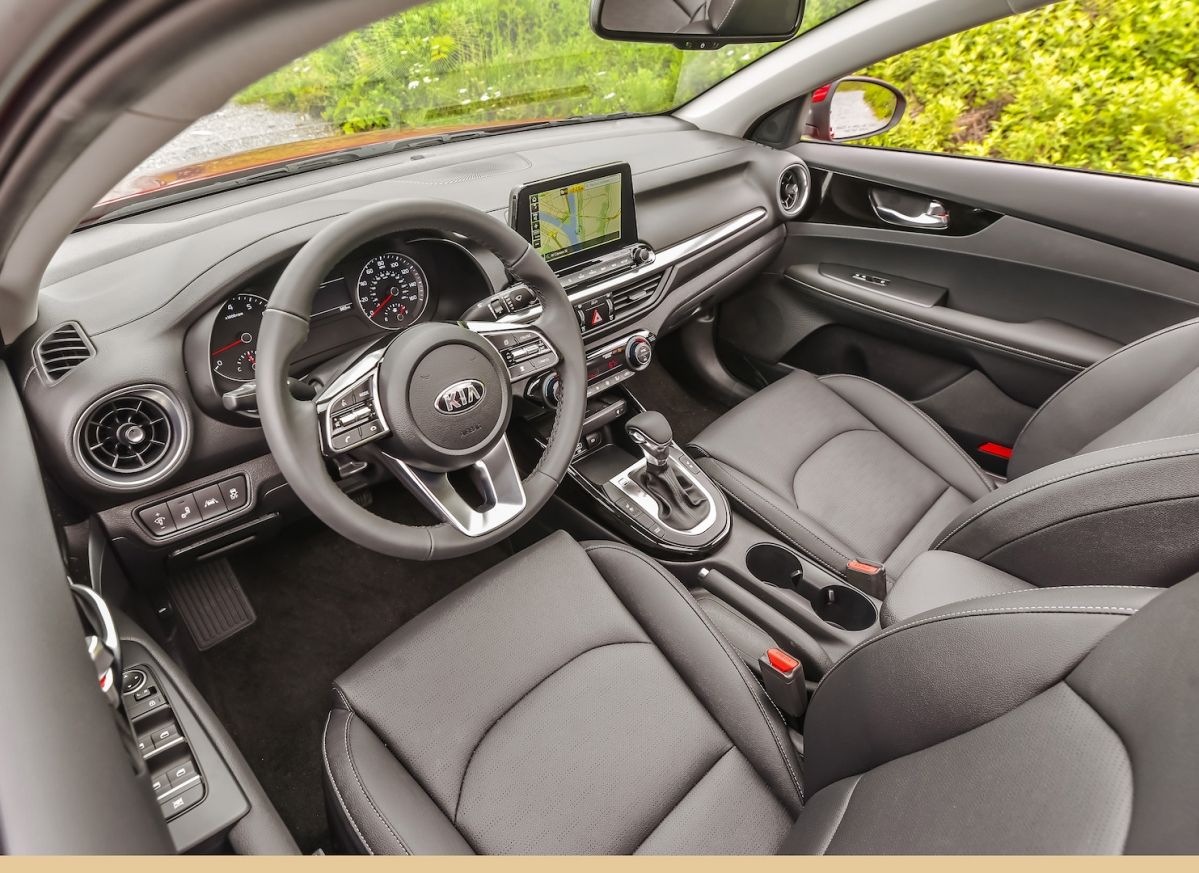 On the practicality side, the 2019 Kia Forte's trunk can swallow 15.3 cu-ft of luggage.
Technology
Every 2019 Kia Forte model comes with an 8-inch color touchscreen infotainment system that's compatible with Apple CarPlay and Android Auto. The setup can also read SMS texts out loud using the Bluetooth feature, when connected to a smartphone.
Optionally, there's the choice of a 320 watt premium sound system crafted by Harman/Kardon that will send your favorite tune to eight speakers fitted with Clari-Fi tech.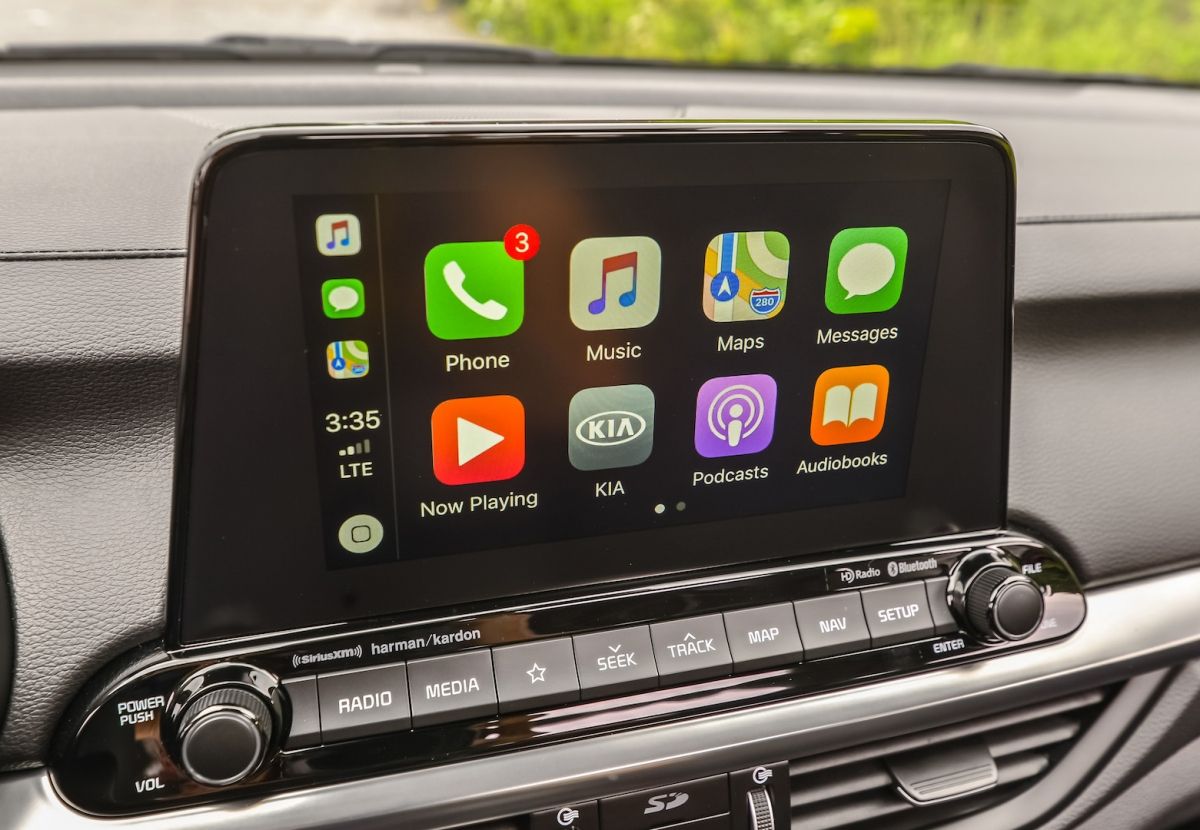 In addition, the 2019 Forte now offers an induction charging tray found on the center console.
On the safety front, the 2019 Forte offers (as standard) the likes of forward collision avoidance assist, lane keeping assist, driver attention warning, forward collision warning, and lane departure warning.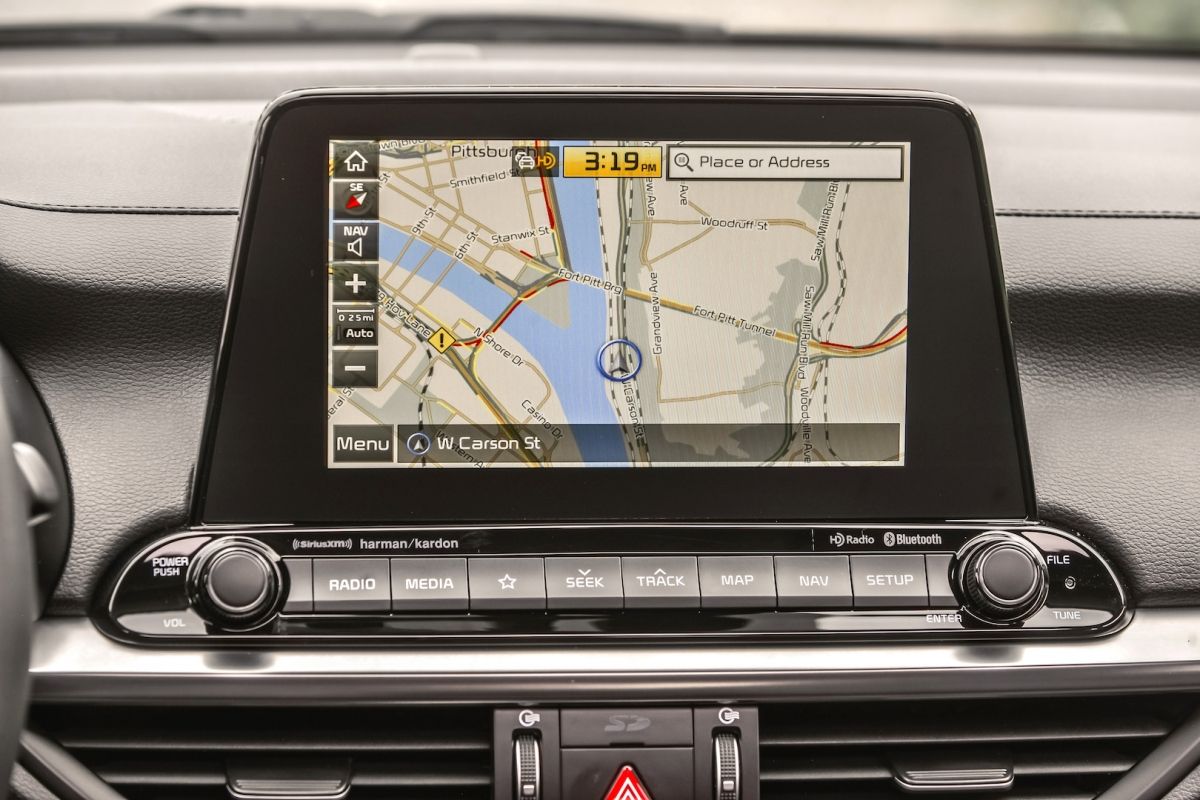 On demand, customers can specify a further bundle for safety systems and features including smart cruise control, blind spot collision warning, and rear cross-traffic collision warning.
Powertrain
The 2019 Forte relies on a second-generation Nu 2-liter, four-cylinder engine that works in the Atkinson cycle and has a cooled EGR system. The unit can be twinned to either the standard six-speed manual or the new Intelligent Variable Transmission, which is, in essence, a CVT.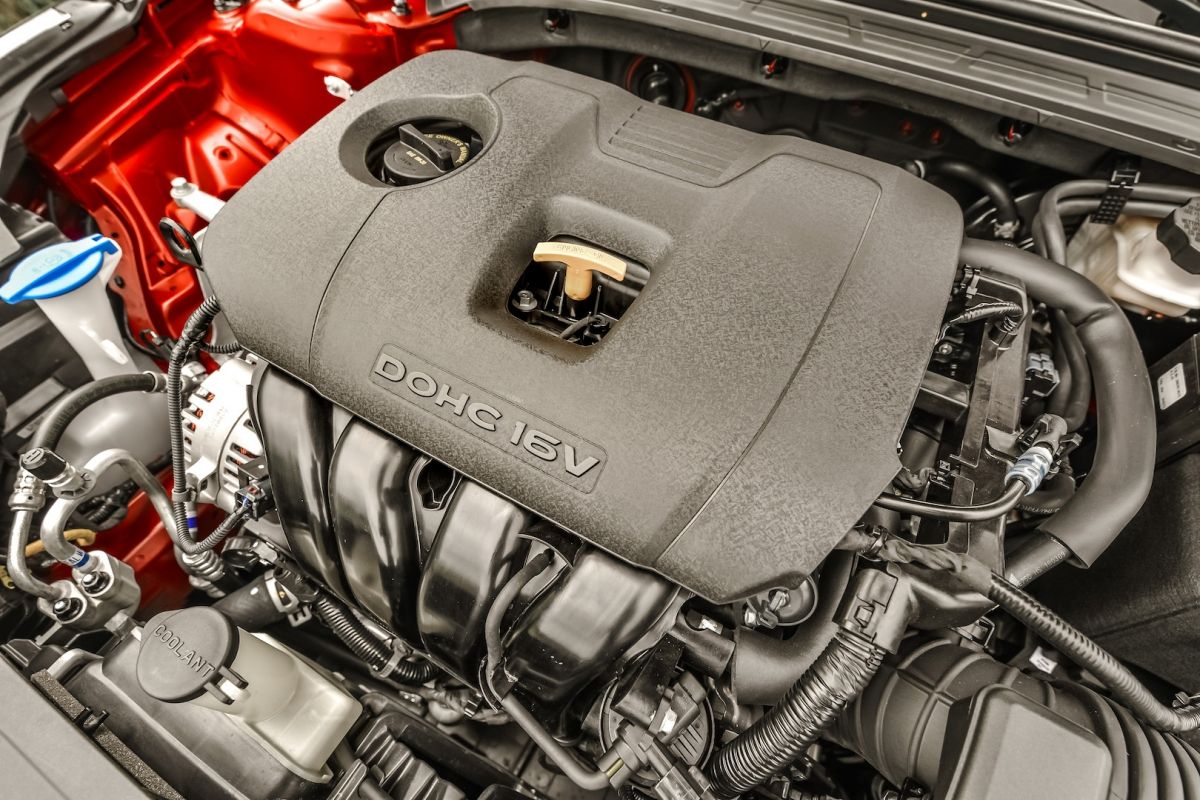 However, Kia says that the new gearbox uses a chain-type belt instead of a push belt, which results in "smooth and linear acceleration, and […] a more enjoyable and sporty driving experience."
In terms of resources, the engine makes 147 hp and 132 lb-ft. EPA ratings for the Forte FE fitted with the six-speed manual talk about 27/37/31 mph city/highway/combined, while CVT-equipped models return 31/41/35 mpg city/highway/combined. Moreover, the Forte LXS, Forte S, and Forte EX trim levels are rated at 30/40/34 mpg city/highway/combined.
2019 Kia Forte lineup
Four trim levels will split the 2019 Kia Forte range, namely FE, LXS, S, and EX. Kia is also offering a limited Forte Launch Edition.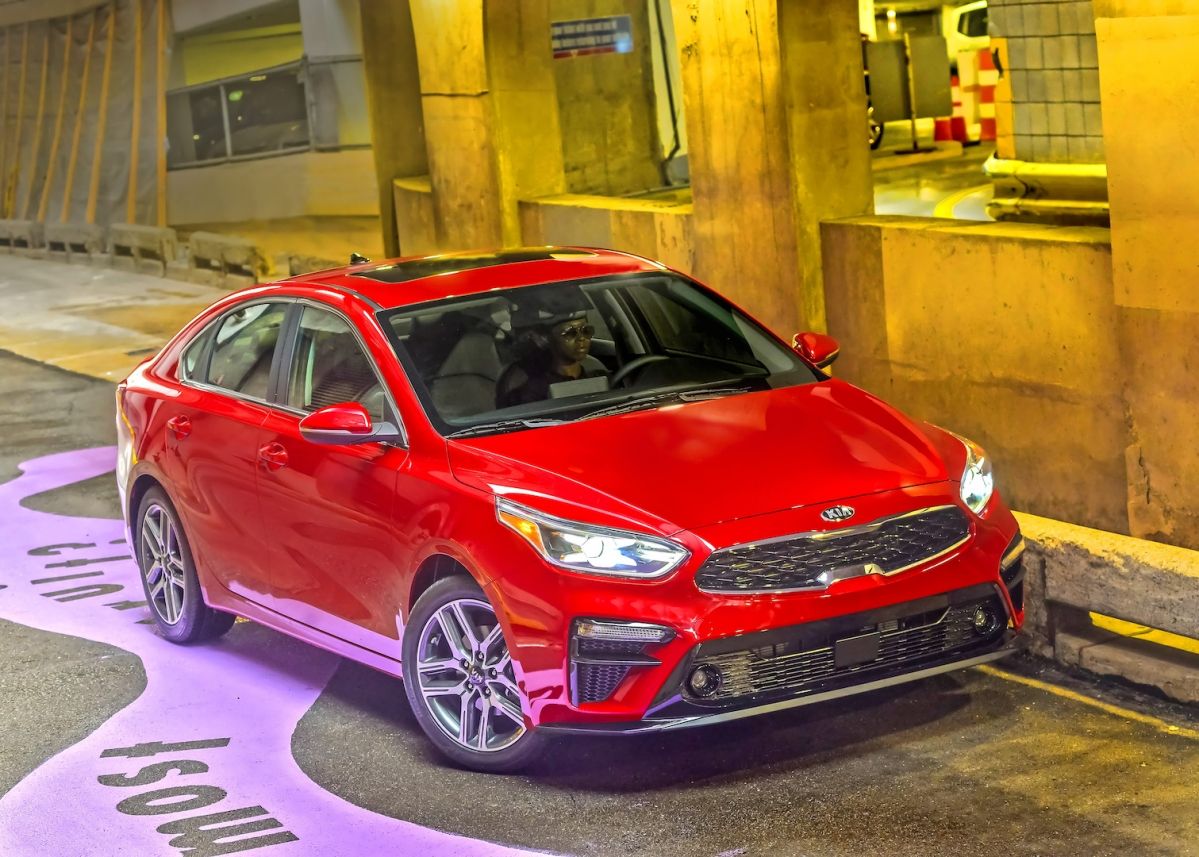 The Forte Launch Edition brings LED headlights, 17-inch alloy wheels, the Fire Orange body hue and a subtle rear spoiler to bump up the Forte look. Inside, the special edition treats passengers with the likes of a power sunroof, LED lighting, voice command navigation and a Harman/Kardon sound system - all the above are offered as standard gear.
SEE MORE:
2018 Kia Ceed UK prices are in
Upgraded 2018 Kia Sportage bags more tech, mild-hybrid diesel powertrain