All-New 2018 GMC Terrain Shows its Brash Face, Downsized Engines in Detroit
With 700,000 model sales so far, this is a big moment for GMC
GMC doesn't need to shout about its 2018 Terrain as it can handle that itself with its two gaping mouths at the front... The all-new Terrain made its debut at the North American International Auto Show (NAIAS) 2017 featuring new design (that is to set the tone for all GMCs of the near future), new turbocharged engines and even a diesel.
It's a hugely important model for GMC and some 700,000 have been sold since the nameplate's introduction in 2009. New design aside, it also adds new safety features and much improved interior.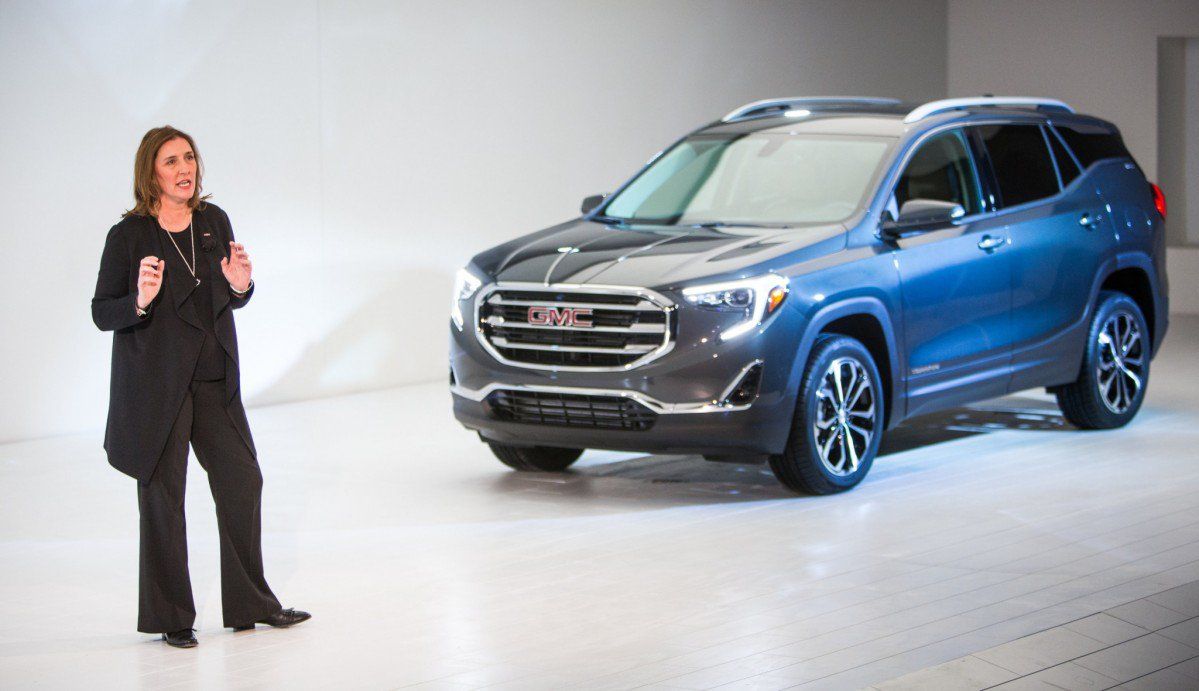 Duncan Aldred, vice president of global GMC Sales and Marketing, said "GMC's strong growth over the past decade is due in large part to Terrain," adding that "the all-new Terrain builds on that success, leveraging GMC's proven premium SUV experience to shake up the largest vehicle segment, with a strong blend of design, functionality and engineering excellence."
The first thing that strikes you about it is the front fascia design. Aesthetically speaking, it's neither bad nor good in our opinion, but it will gets its owners noticed, especially if it's painted a bright color and comes in the flashier Denali trim.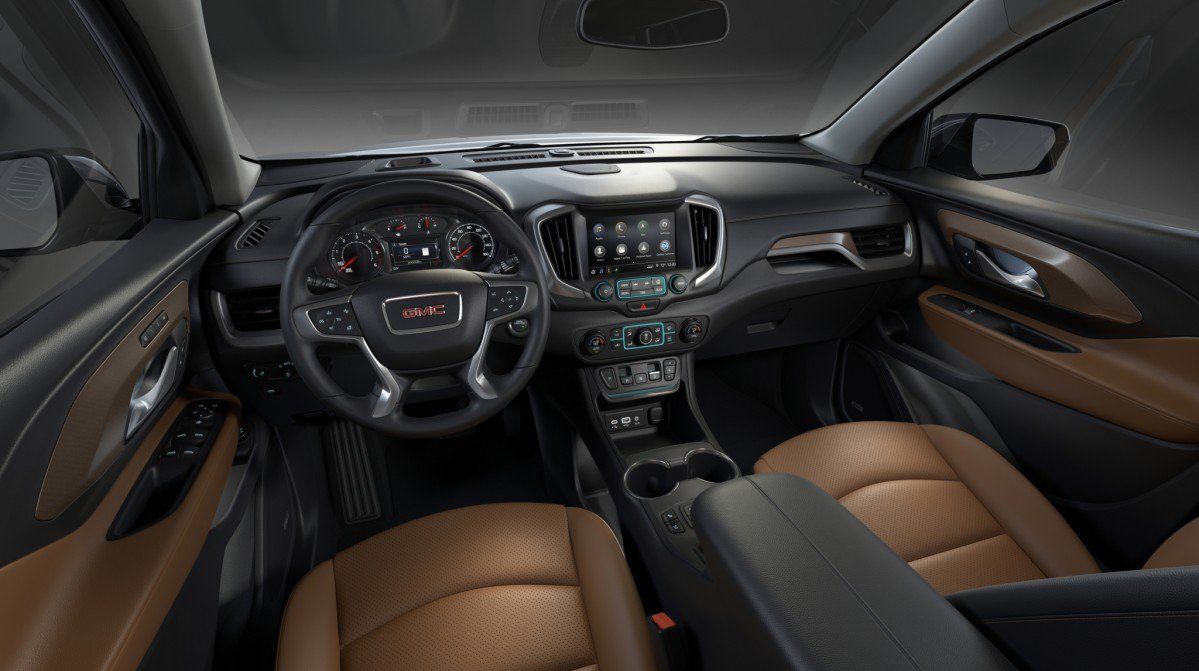 The latter sits at the top of the trim level pyramid which also consists of SL, SLE and SLT models.
Under the hood its 2.4- and 3.6-liter naturally aspirated gasoline engines have been replaced by downsized, turbocharged units. And by downsized, we really mean mean genuinely small: either a 1.5- or 2.0-liter if you want to burn gasoline, or a 1.6-liter unit if diesel is more your thing.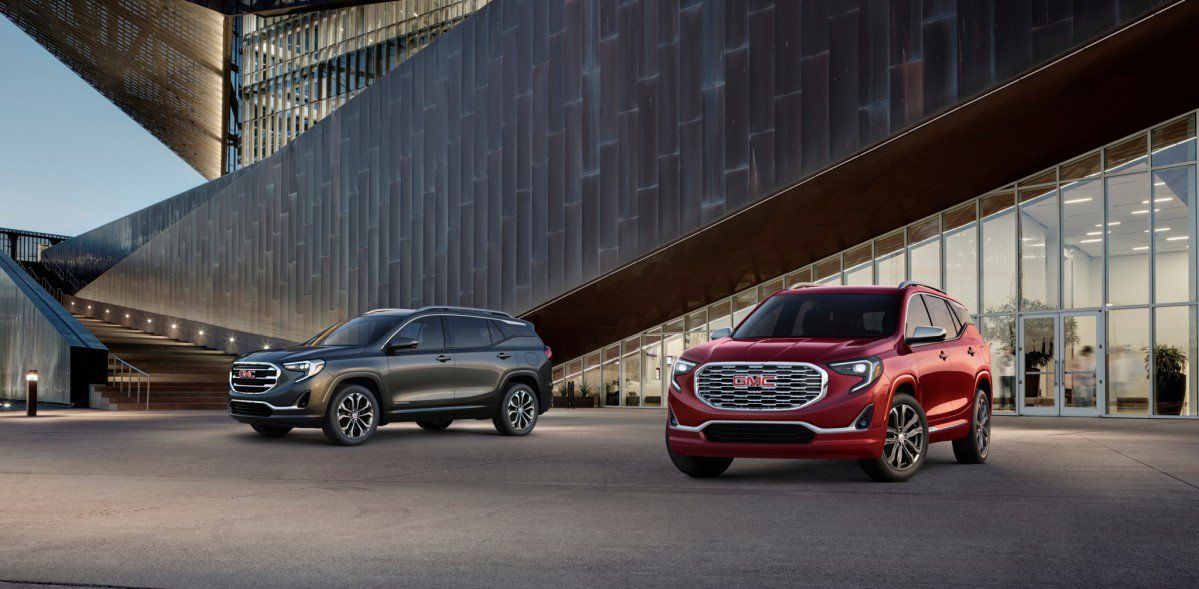 Don't think the units are weedy, though, because they aren't. The smallest engine makes 170 hp and 203 lb-ft / 275 Nm, while the 2.0-liter is said to pump out 252 hp, as well as 260 lb-ft / 353 Nm - it matches the old generation Terrain V6 for towing capacity. The diesel has the least power, 137 hp, but its torque figure of 240 lb-ft / 325 Nm puts it squarely in the middle.
Where the diesel loses out again is in the number-of-gears department: the two gasoline burners use a new Hydra-matic 9-speed autobox, while the oil-burner uses an older 6-speed unit. All variants can be had as either front- or all-wheel drive.