All-new 2020 Audi RS Q3 spied giving it all on the Nürburgring Nordschleife
Its 2.5-liter turbo-five will make around 400 hp
The Q3 is currently the oldest model in Audi's lineup, having been launched in 2011. What that means is a replacement model for the compact SUV is expected to arrive in dealerships later this year.
Since this is Audi we're talking about, don't expect a massive overhaul as far as the design is concerned. The automaker will follow a similar path to that it adopted on the second generation Q5, meaning the final product is likely to look more like a facelift and less like an all-new model.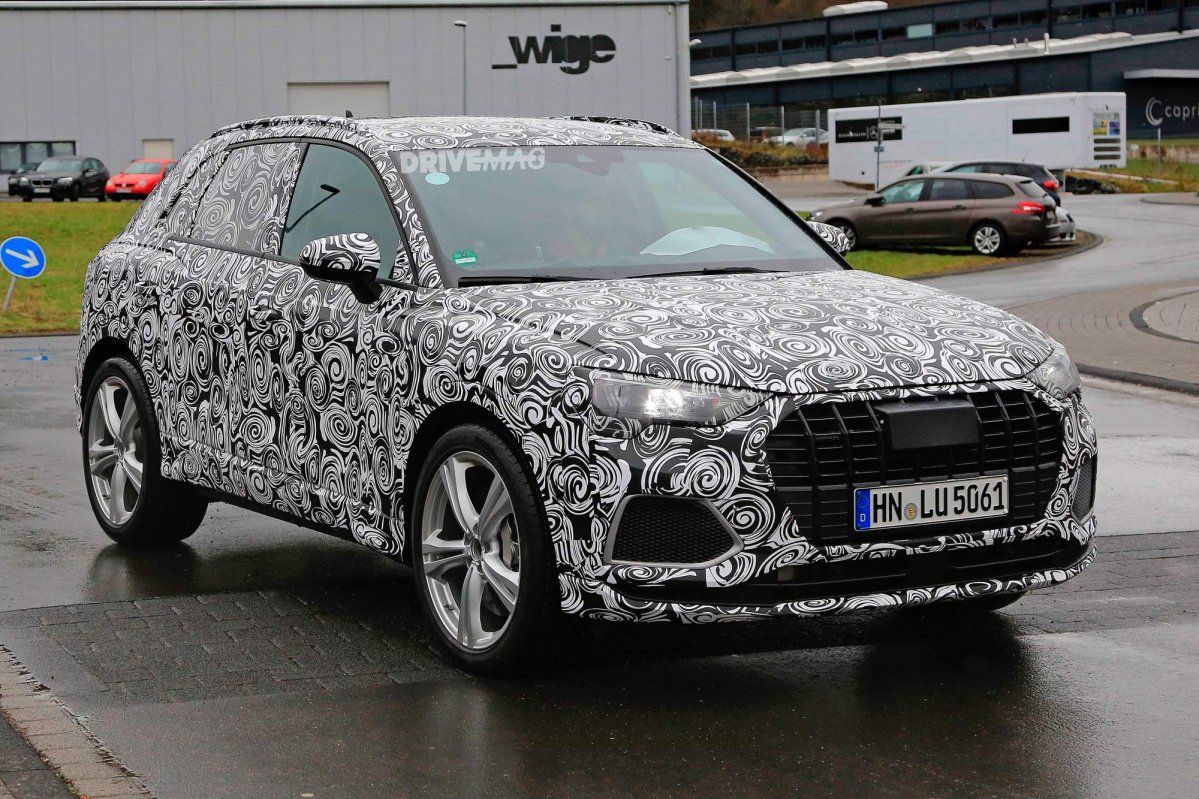 Still, the new Q3 will get a new grille, as well as sleeker LED headlights and taillights to get it in line with the more recent Q models. As for the interior, Audi will introduce a more ergonomic design inspired by the bigger Q5, ditching the current model's cluttered dashboard and center console for a cleaner, more horizontal layout — think of it as a combination between the Q5 and the A3. The Q3 will finally get the Virtual Cockpit digital instrument panel as well.
By now you've guessed the new Q3 will switch to VW Group's MQB platform, allowing for weight reductions, more interior space, and the possibility of plug-in hybrid tech. Increases in the vehicle's length and width (60 mm and 50 mm, respectively), as well as a wheelbase stretched by 50 mm will translate into more room for rear passengers, as well as a larger boot capacity than the current model's 420 liters.
Besides a mix of turbocharged gasoline and diesel engines, the all-new Q3 will also offer a high-performance RS Q3 version courtesy of Audi Sport. While the regular 2019 Q3 has been spied several times before, this is the first time we get to see the RS-badged model being pushed hard on the Nürburgring Nordschleife. It looks and sounds like a serious performance SUV, with minimal body roll and a big thirst for hard cornering.
As with its predecessor, the upcoming RS Q3 will feature a 2.5-liter five-cylinder turbocharged gasoline engine. The new model should bring a power upgrade as well — expect it to get an RS3-like 400 hp, channeled to the four wheels by the seven-speed S tronic dual-clutch automatic transmission and the quattro all-wheel-drive system. Expect the 2020 RS Q3 to launch sometime in mid-2019, about a year after the regular Q3's debut.