Audi R8 RWS Spyder meets R8 ABT GT-S in picture-perfect car bromance
It's like a date between two R8s
While the Alps are something most of us would consider a proper holiday get-together spot, when it comes to cars, one thing's for sure: the roads and scenery always prove on point. Add two very special Audi R8s, and you get a must-watch-in-HD video.
For the record, seven years separate these two cars. One is the limited-edition 2018 Audi R8 V10 RWS Spyder (just 999 rear-wheel-drive R8s are to be built) while the other is an ABT-tuned 2011 Audi R8 GT-S.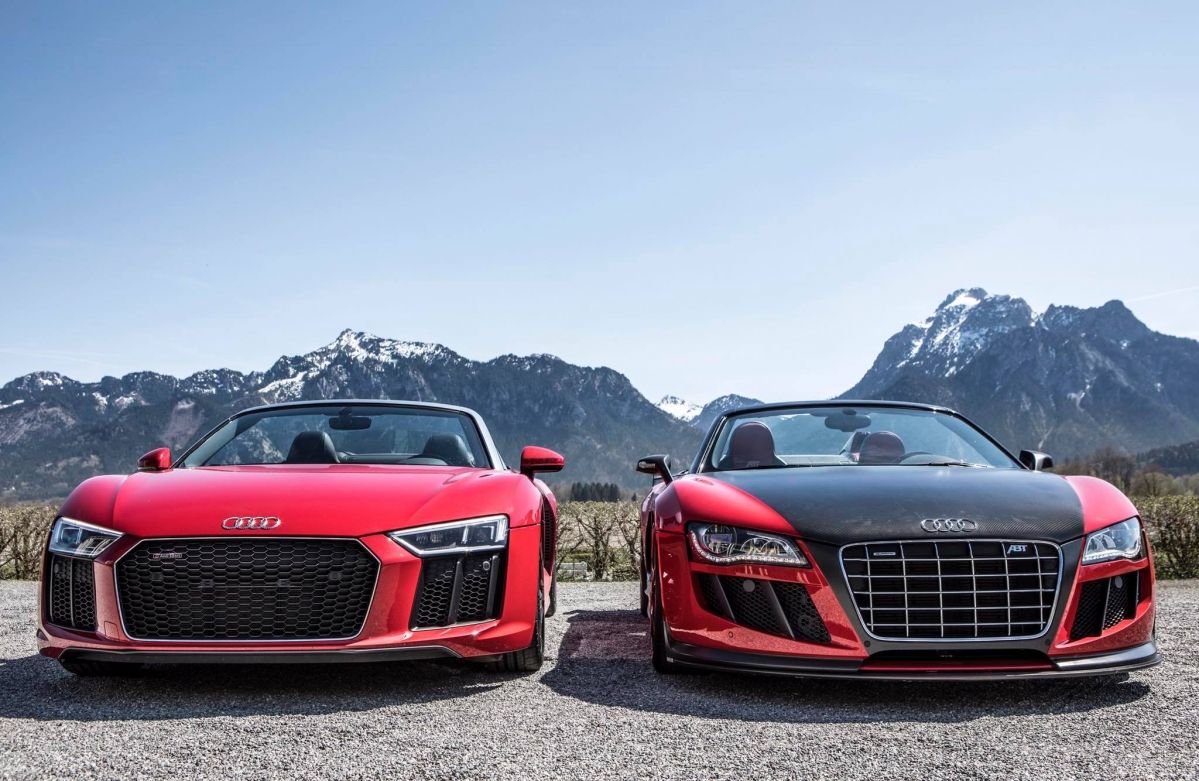 Right, handshakes aside, let's get to the spicy details. The more modern R8 sends 540 hp and 540 Nm of twist to the rear wheels and can reach 100 km/h (62 mph) from a standstill in 3.8 seconds, according to Audi.
As far as ABT's R8 GT-S is concerned, it relies on 620 hp and 625 Nm routed to all fours by the quattro all-wheel-drive setup and needs 3.6 seconds to clear the 0-100 km/h (62 mph) interval.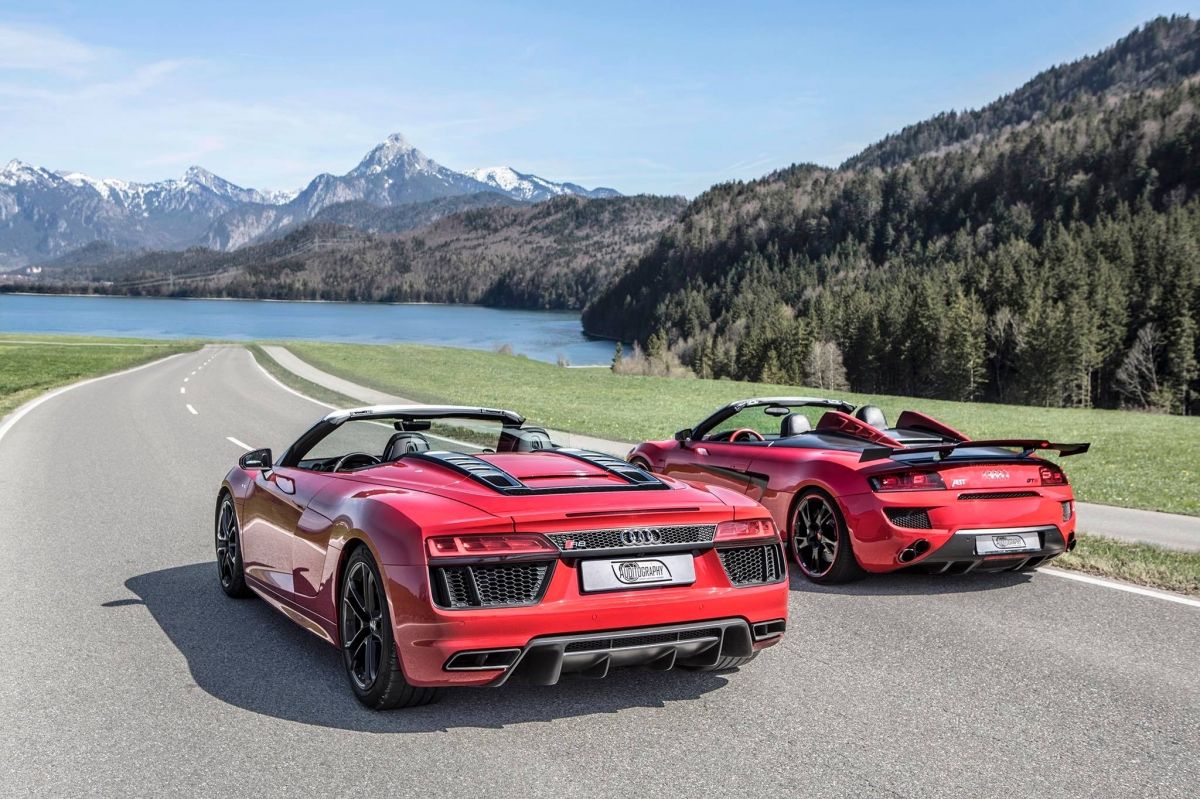 Remember, this is not your run-of-the-mill duel, but a friendly affair orchestrated by Auditography between two spectacular convertibles in a similarly-spectacular setting. So keep an eye on the background as well, although we get it that it's hard not to stare at these two cars.
READ MORE: Audi e-tron electric SUV to use cameras instead of side mirrors