BAC Mono Quicker Than McLaren P1 GTR on Anglesey Circuit by a Full Second
Well, that didn't take long
Last month, we featured EVO's video in which the mighty McLaren P1 GTR obliterated competition on the Anglesey Coastal Circuit with a 1:08.70 lap.
By setting the fastest lap ever recorded during the EVO Leaderboard series of videos, the track-exclusive monster beat the Radical RXC Turbo 500, the road-legal McLaren P1 with Trofeo tires, and the Porsche 918 Spyder, among other fast metal.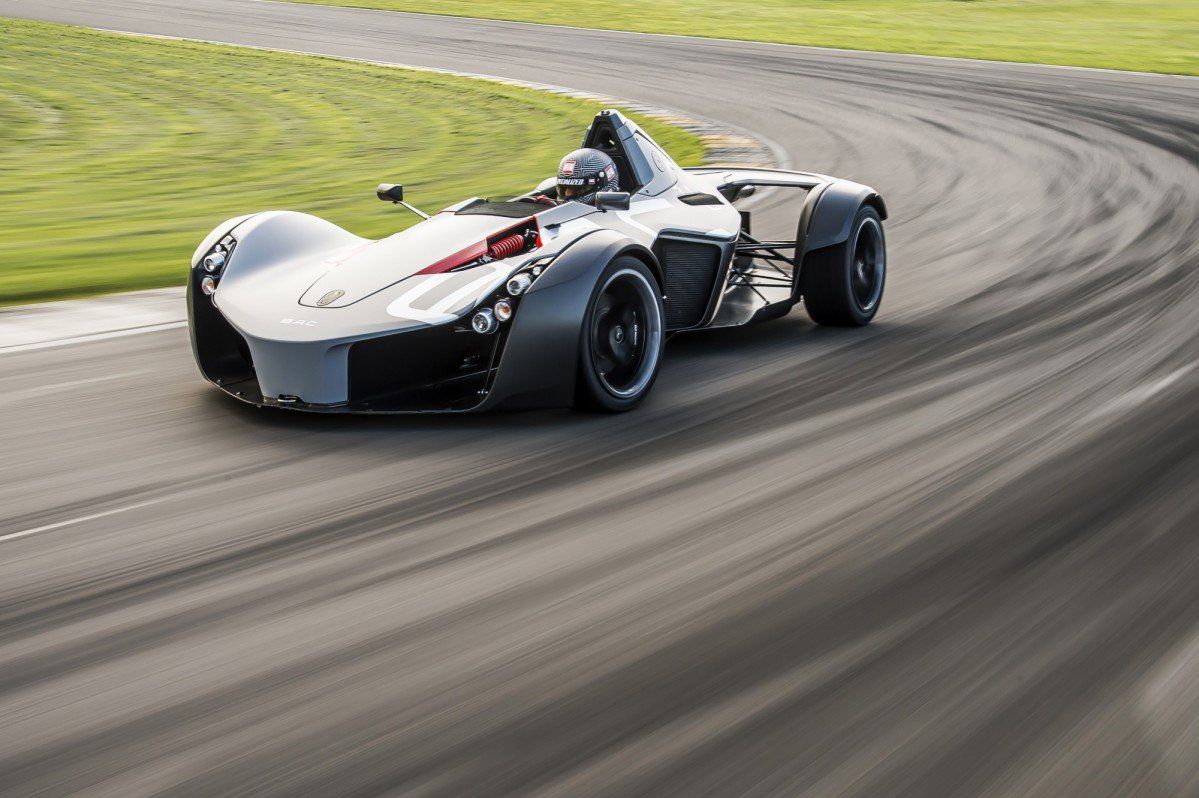 The P1 GTR's glory was short-lived, though, as the Anglesey Circuit now has a new king. The BAC Mono has officially become the fastest road-legal car ever tested by EVO, with a lap time of 1:07.70 — exactly one second quicker than the P1 GTR.
The BAC Mono conquered the 1.55-mile (2.5-km) track with Richard Meaden behind the wheel and street-legal Kumho Ecsta V70A tires, beating the £1.98 million P1 GTR hypercar's time by a full second, despite the fact the McLaren used slick racing rubber.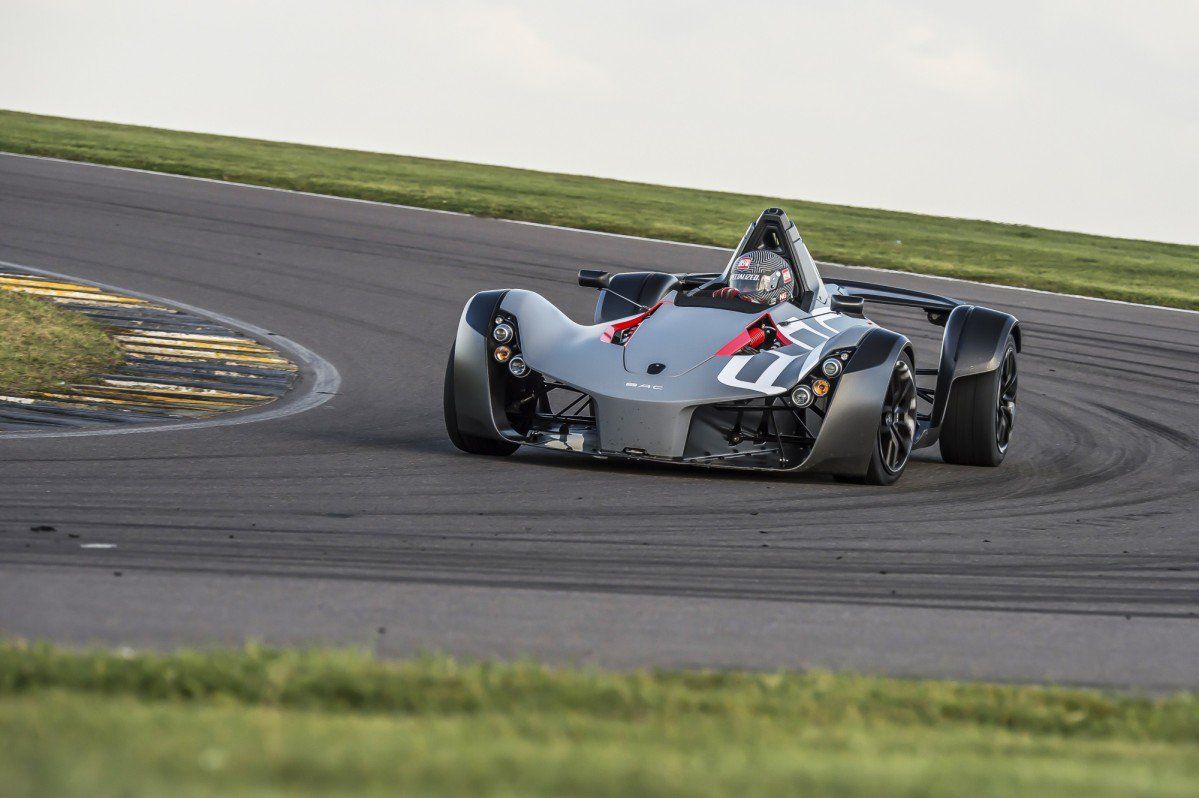 The second-generation BAC Mono is powered by a new 2.5-liter Ford Duratec four-cylinder engine tuned by Mountune to deliver 305 hp and 310 Nm (229 lb-ft) of torque. Compared to the McLaren P1 GTR's 986 hp (1,000 PS), the BAC Mono's output is insignificant, but it's the curb weight of 580 kg (1,279 lb) that makes it competitive against the track-exclusive monster. The Mono's ridiculous power-to-weight ratio of 525 hp per ton made this David vs. Goliath victory possible.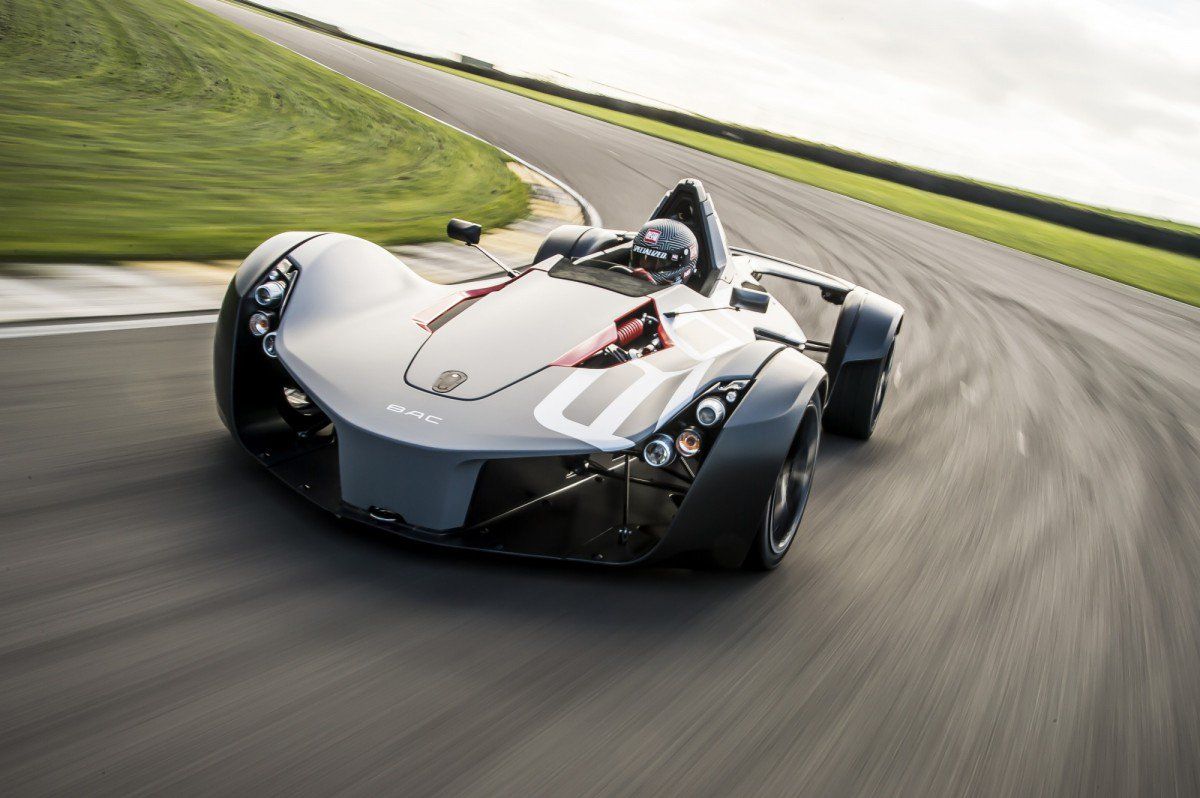 The lap at Anglesey follows other records achieved by the BAC Mono: it has set the fastest-ever Goodwood Festival of Speed Road Car Hill Climb time last year, topped Top Gear's Power Lap Leaderboard in 2013, and set a Hungaroring lap time of 1:54.00 — nine seconds faster than a 458 Speciale!
We'll have to wait until November 11 to see the BAC Mono's record on video. Until then, the photos released by BAC are the only proof we have.