Brabus Brings a 200 MPH Open Top C-Class to Geneva
It's called 650 Cabrio; you probably already know what that number stands for
Brabus will reveal its take on the Mercedes-AMG C63 S Cabriolet at the 2017 Geneva Motor Show next week. In its distinct style, Merc's tuner aggressively tweaked the 4.0-liter twin-turbo V8 engine found under the hood of the C63 S, just to see how much more horsepower it can squeeze.
In the 650 Cabrio's case, the magic numbers are 641 hp (650 PS) and 604 lb-ft (820 Nm) of torque — some 138 hp and 88 lb-ft more than the "basic" C63 S Cabrio. All of this was possible thanks to new, more powerful turbochargers, and a recalibrated electronics part, among other things.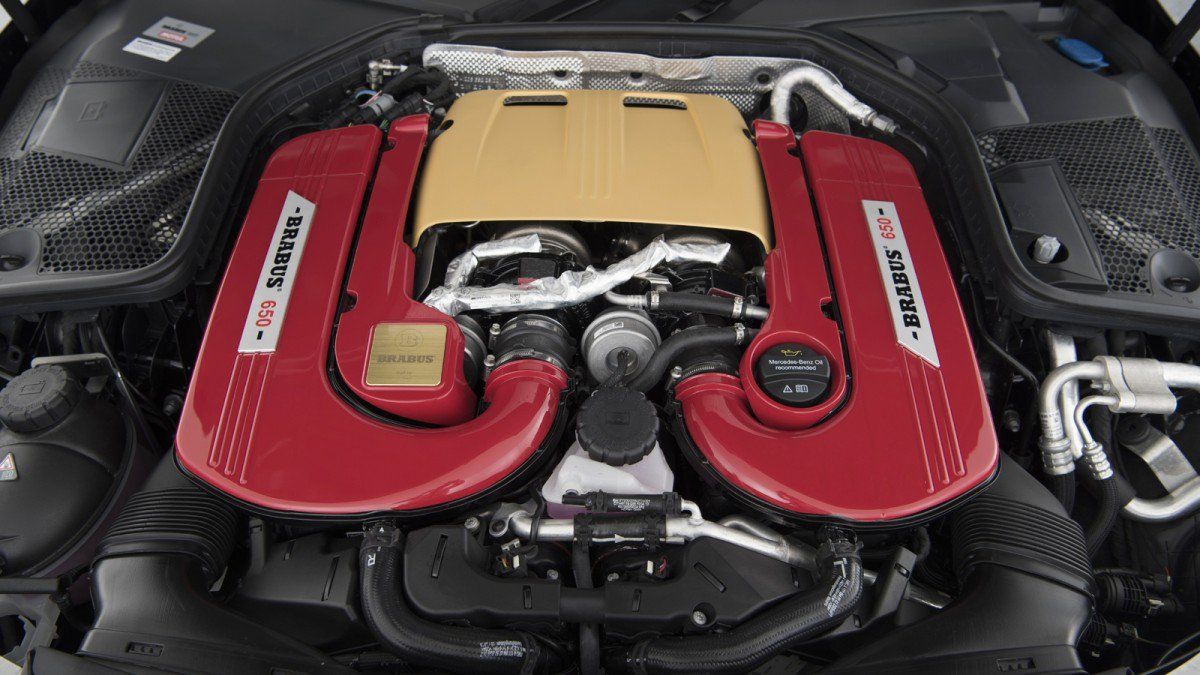 The 4.0-liter engine upgrade naturally brought some changes in the performance department. The 0-to-62 mph launch happens now in 3.7 seconds, 0.4 seconds quicker than in the standard C63 S. And as is the case with Brabus, the top speed is not electronically governed. Which means you can cruise at 200 mph (320 km/h) in this open-top Benz — if only you had the roads to do so.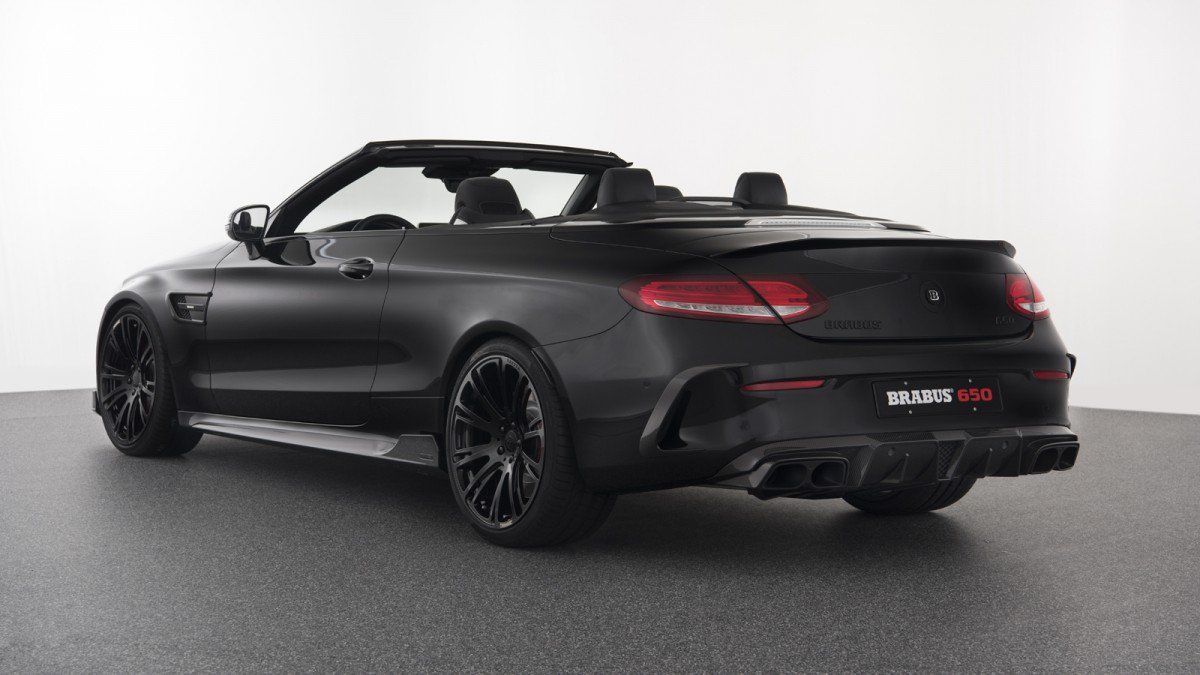 The 650 Cabrio's fiery nature is well represented by the exterior visuals Brabus put together. The carbon-fiber aero kit features bigger scoops for taking in more air, and the matte black 200-mph bit of craziness sits on 20-inch forged wheels. If you want to step up a notch the brutal sound AMG's V8 is making, there's also a stainless-steel exhaust system available.
The interior received some attention, but we didn't manage to get past the hideously red logo on the headrests — it doesn't go along at all with the cabin's blue stripes. But you already know that in the tuning world, style is not a firm promise.