Citroen reveals and details C5 Aircross, first model with fancy new suspension
New model mixes style and tech like Citroens of old
Citroen has released many interesting looking models in recent years, but nearly all of them lacked the extra sparkle provided by clever tech. The new C5 Aircross, shown for the first time at Auto Shanghai 2017, is thankfully still recognizably a Citroen and one which maintains your attention with clever tech.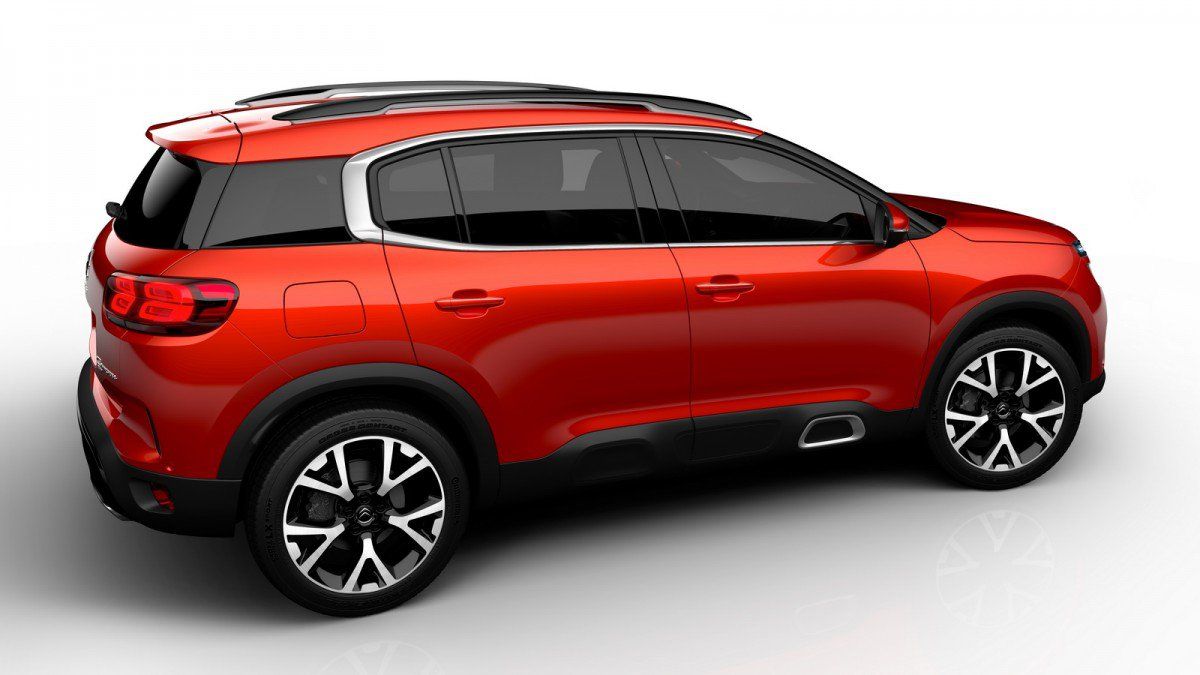 The French automaker had previously announced that it was going to ditch its traditional hydropneumatic suspension as the economics behind it didn't make it viable for them any more. The C5 Aircross changes that, even if the system it uses is nowhere near as complicated as that of the C5 sedan / wagon.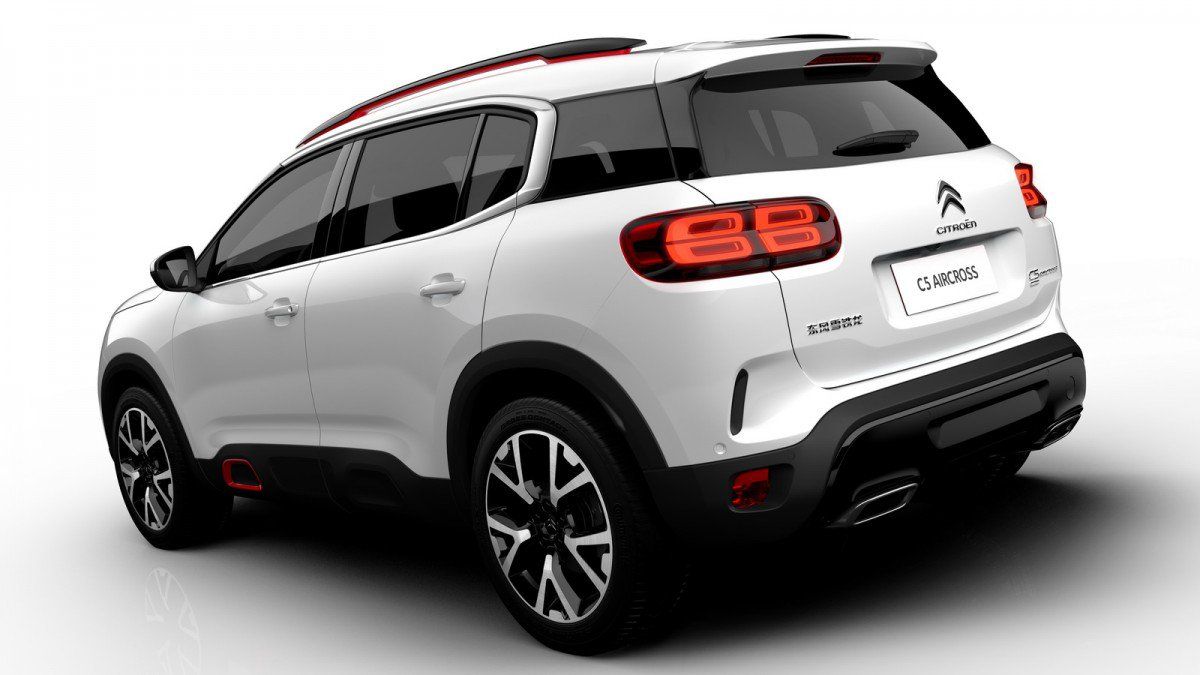 They call it "Progressive Hydraulic Cushions" which promises a smooth ride that is "typically Citroen." It's basically just a set of fancy dampers with variable bump and rebound rates which we are assured will mean less coffee spilled while going over rough roads. It still uses steel springs, though - the days of gas sphere suspension are nearly are gone.
Back to the vehicle itself, its underpinnings are the same EMP2 platform that PSA has developed to use in a wide array of models, but from what we understand, the C5 Aircross is about the same size as a Peugeot 3008 - the Citroen's wheelbase is 2.73 m, while that of the Peugeot is 2.67 m, to put things into perspective.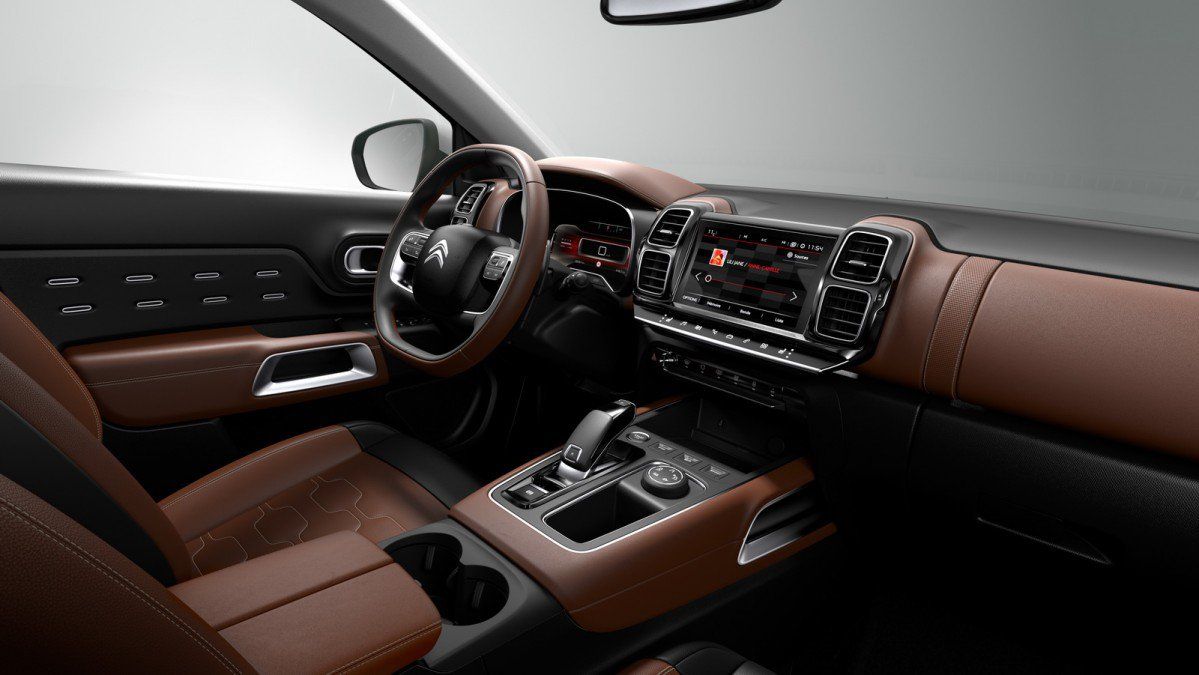 Citroen calls the C5 Aircross a "people minded SUV" for the global market. The model will first debut in China later this year, with examples hitting Euro showrooms later, towards the end of 2018. Aside from the obvious exterior, which follows the design trend set by the new C3, its interior is equally funky.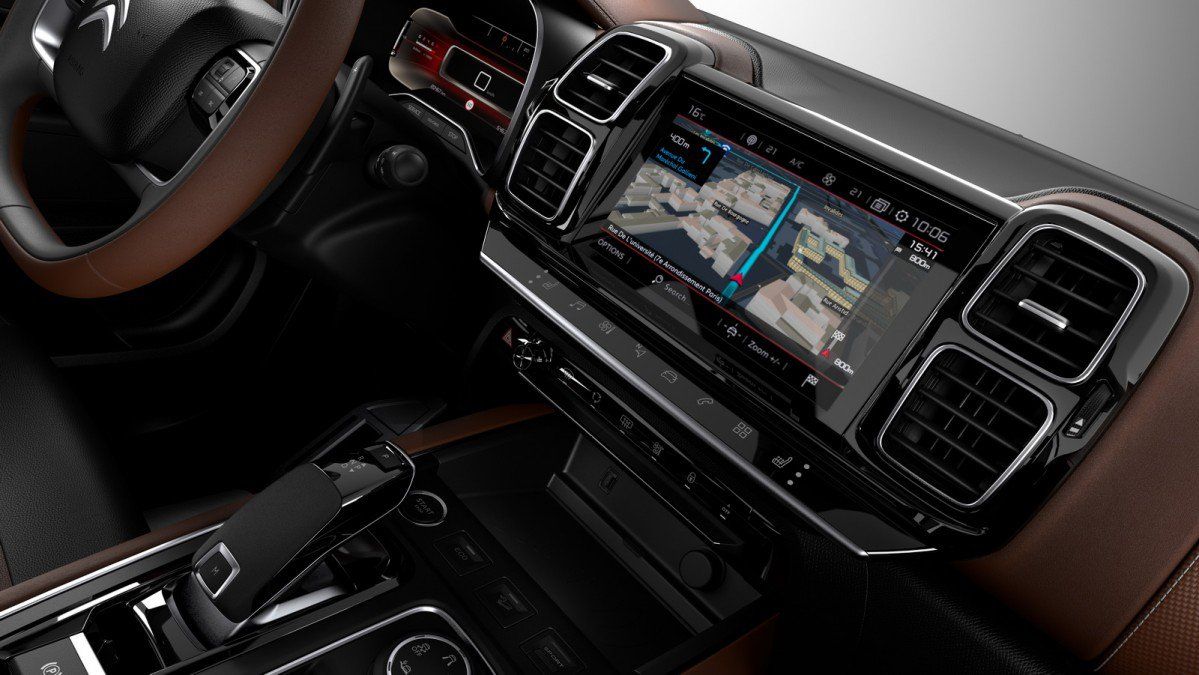 For the driver and passenger, Citroen is coming forth with quite an upmarket looking dashboard dominated by the 8-inch infotainment screen. In the rear, the automaker says their model has "leading legroom" and judging by the photos, it looks like it has big side windows so claustrophobia won't be an issue here.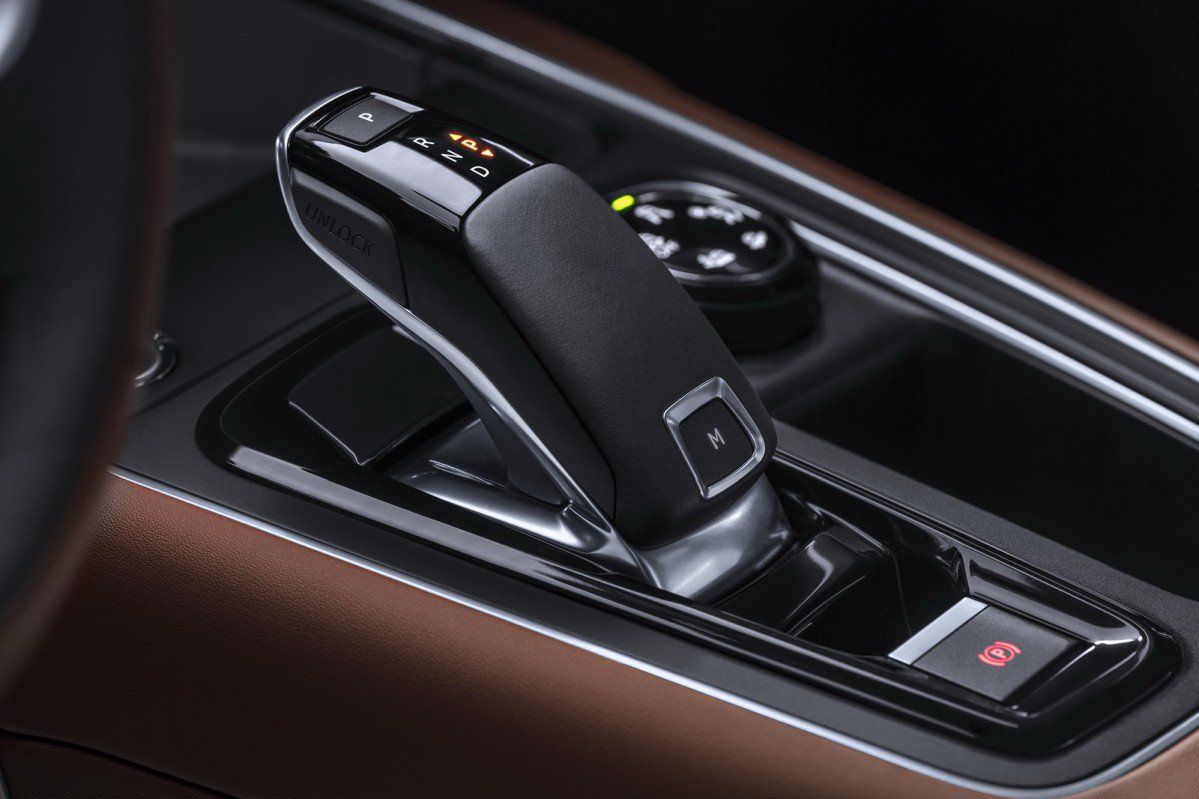 Regarding the choice of powertrains, Citroen has chosen not to divulge it. However, we have been announced that the C5 Aircross will be the first plug-in hybrid model in the company's history - this may mean all-wheel drive will be available after all; it was neither confirmed, nor denied.