Everything You Need to Know On Nissan's New ProPILOT Autonomous Tech
The race for self-driving cars hots up
If the Space Race was a big thing in the mid 1950s, then the competition to fully master self-driving technology and offer it (safely) to the masses is one of the highlights defining the contemporary automotive industry.
There's no doubt that 100% autonomous cars will become a reality in the future, yet this trend is only in its diapers at the moment. Tesla, for example, spearheads this fresh movement courtesy of the Autopilot function available in the Model S, but Mercedes-Benz and BMW are closing in thanks to the technology credentials seen in the new S-Class/E-Class and 7 Series, respectively.
While we're sure other carmakers are working on solutions that would lead to fully autonomous cars, Nissan made a step forward with the ProPILOT, introduced by the Japanese market-bound new Serena minivan.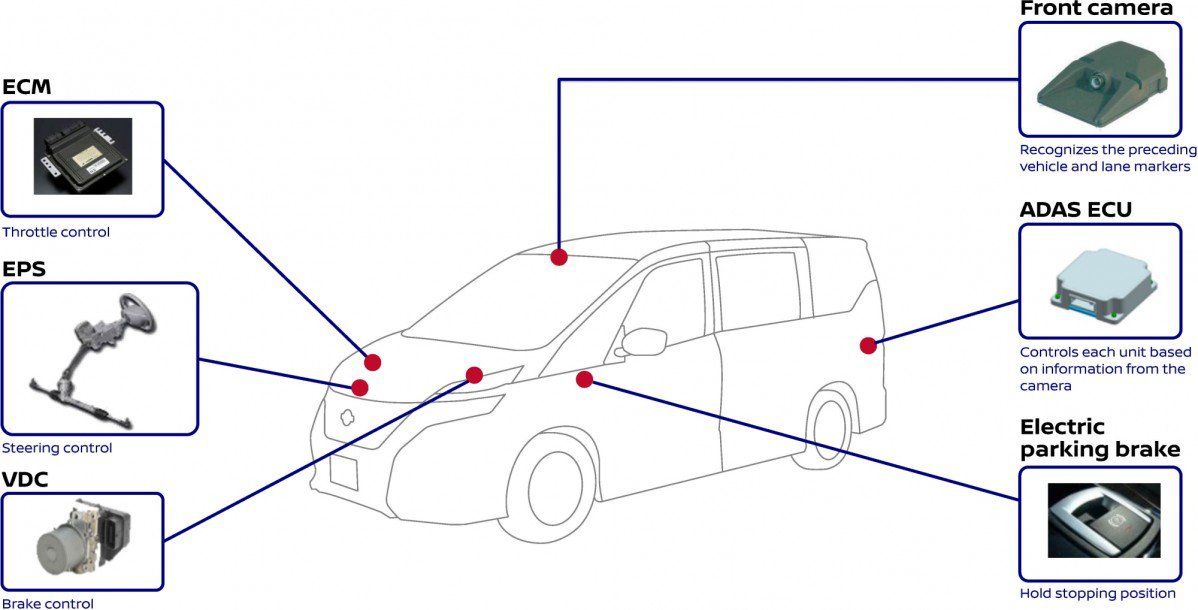 In Nissan's own words, the ProPILOT feature was "designed for highway use in single-lane traffic" and makes it the first Japanese automaker to come up with automatic operation of the steering-accelerator-brakes trio. In other words, it's similar yet a tad more advanced system than the one offered by Toyota's Safety Sense pack or Lexus' Safety Plus suite.
You can activate the ProPILOT mode using dedicated switch located on the steering wheel, and from there the system takes over. While active, ProPILOT uses a speed preset chosen by the driver - which must be between the 30 km/h-100 km/h interval - to keep a safe distance from the vehicle in front, while simultaneously keeping the car centered in its lane by reading asphalt markers. Also, the feature works on bending road sections.
Using a mono camera fitted with image processing software, the ProPILOT can recognize in 3D depth vehicles in front. So, for example, when the car in front stops, the system applies the brakes to draw the vehicle to a halt and keep it there, even if the driver's foot is off the brake pedal. To resume driving, ProPILOT can be re-activated via the steering wheel button or by gently pressing the gas pedal.
For now, all we know is that the European Nissan Qashqai will get the same tech in 2017, while Nissan will continue to work on this technology to enable automatic lane changes on highways and autonomous driving on city roads and intersections. The first feature could be ready by 2018, while the second might show up in 2020.