Feed your Opel Astra OPC hunger with Irmscher's styling and performance upgrades
230 hp may not be what Astra OPC fans are accustomed to, but the aero kit is
Let's face it, the Opel/Vauxhall Astra K isn't the prettiest compact car you can think of. It's not ugly either — just a little dull.
The forthcoming OPC/VXR variant should make the Astra much more interesting, both visually and from a driving point of view. Until that happens, we wouldn't say no to an Irmscher-tuned Astra either.
The German aftermarket specialist has released a new tuning kit for the Astra that takes care both of the hatchback's looks and performance.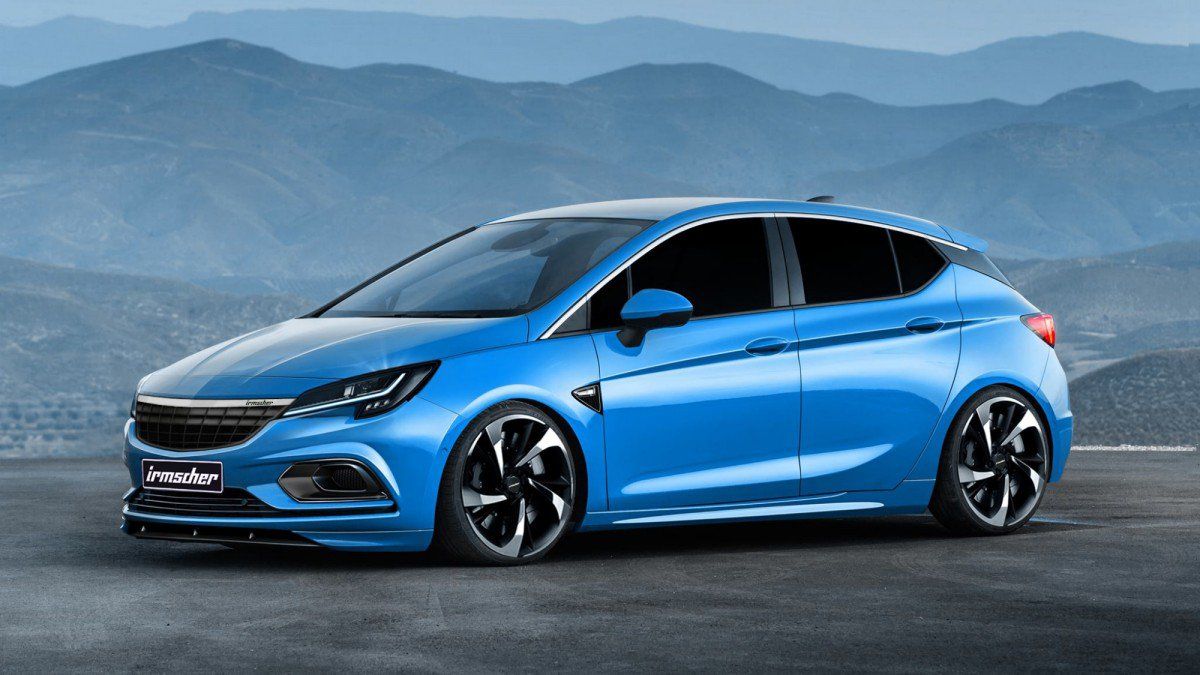 Styling-wise, Irmscher has given the Astra much more aggressiveness thanks to a pair of redesigned headlights with integrated LED DRLs and dark background, a reshaped grille, and a lower, sharper front bumper. The tuned Astra K also gets a new set of alloy wheels that better fill the arches thanks in part to the lowered suspension, as well as tinted windows and a black-painted element on the D-pillar.
In addition to the optical components, Irmscher has also developed power upgrades for both the 1.6-liter gasoline and 1.6-liter diesel versions. Thanks to an easy-to-install power kit, the turbocharged gasoline unit has been boosted from the stock 200 hp and 280 Nm to 230 hp and 320 Nm.
In similar fashion, the 1.6-liter diesel goes from 136 hp and 320 Nm to 156 hp and 360 Nm. Not exactly hot hatch numbers, but surely welcome — particularly for the gasoline unit.