Here's how your epic family road trip across North America should look like
Be sure to have plenty of days off, because this might take a while
Do you like to travel? Are you dreaming that, someday, you'll set off on an epic family road trip across America? Well, for whenever you want to do this, here's the best route ever.
Chevrolet teamed up with data scientist Randy Olson to find what's the best itinerary for a family seeking road trip guidance. This map is a result of a custom algorithm that not only it connects points of interest, but it does that by finding the most suitable roads for families — which means as less backtracking as possible.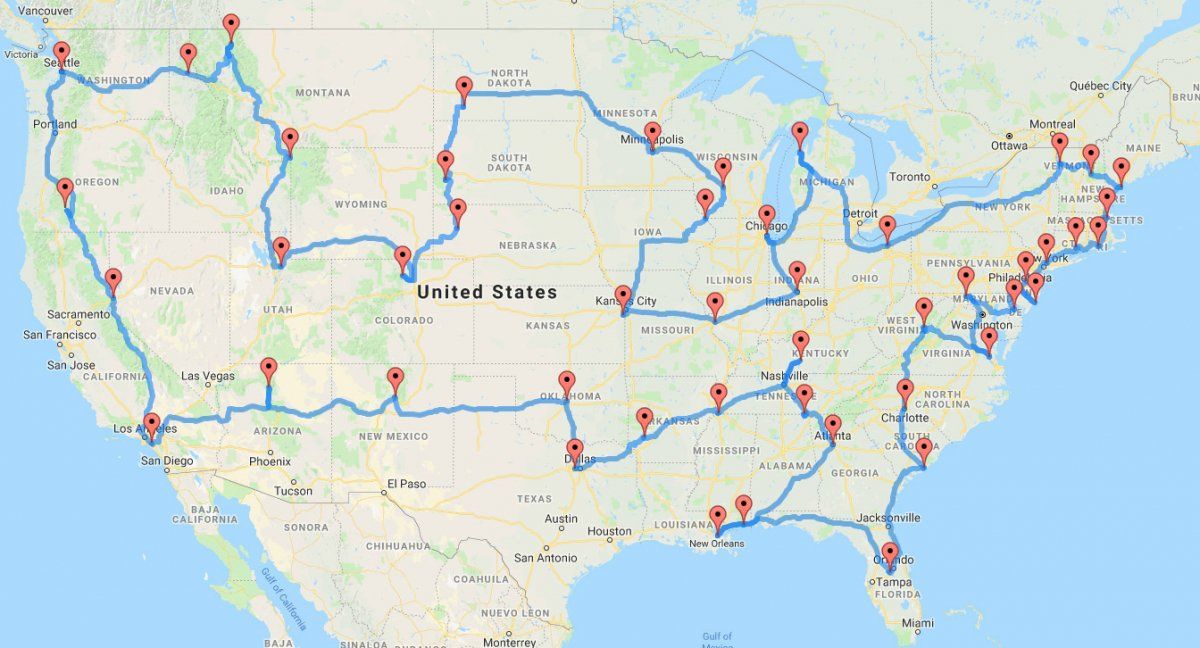 Click on the image above for a detailed itinerary
Other factors might as well have been fuel consumption, distance, and traveling time — elements with considerable weight, given the trip's ampleness: it crosses 48 states (connecting 48 "of some of the best-known and most beloved family vacation spots across the United States.") The road trip itself needs 214.56 hours to finish and adds about 13,400 kilometers on your odometer — this without any break whatsoever. We'd converse the nine-day-long continuous trip into a more feasible 48-day adventure, if not more.
So... what's your off days' situation?