Is the 2017 BMW 5 Series Better Looking than the Previous One? A Brief Photo Comparison
"Newest" doesn't necessarily needs to be "best looking", does it?
How come the 2017 5 Series is brand new, yet it looks so familiar to us? We've already officially met the new BMW 5 Series (codenamed G30), so now it's time to put it alongside the outgoing one, for a side-by-side photo "comparo".
Despite being only 6 mm wider and 2 mm taller than the previous-generation model, the new 5-Series looks more planted-looking than the outgoing one, courtesy of the people drawing on boards - digital ones, that is.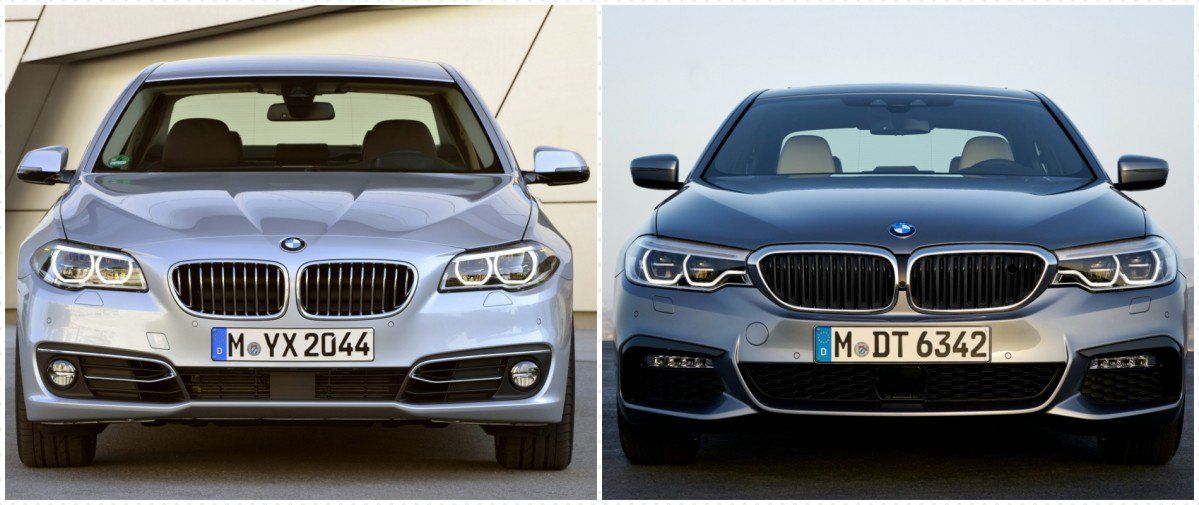 Starting with the front end, time to say goodbye to the universally-known twin-circle "angel eyes," as the 5 Series gets the same LED headlights treatment as its bigger brother, the 7.
The kidney grille is wider, connecting the also-wider front lights clusters while wider air intakes that flank the front bumper lip - as we can recall, everything is stretched horizontally, thus making the new 5's face more aggressive.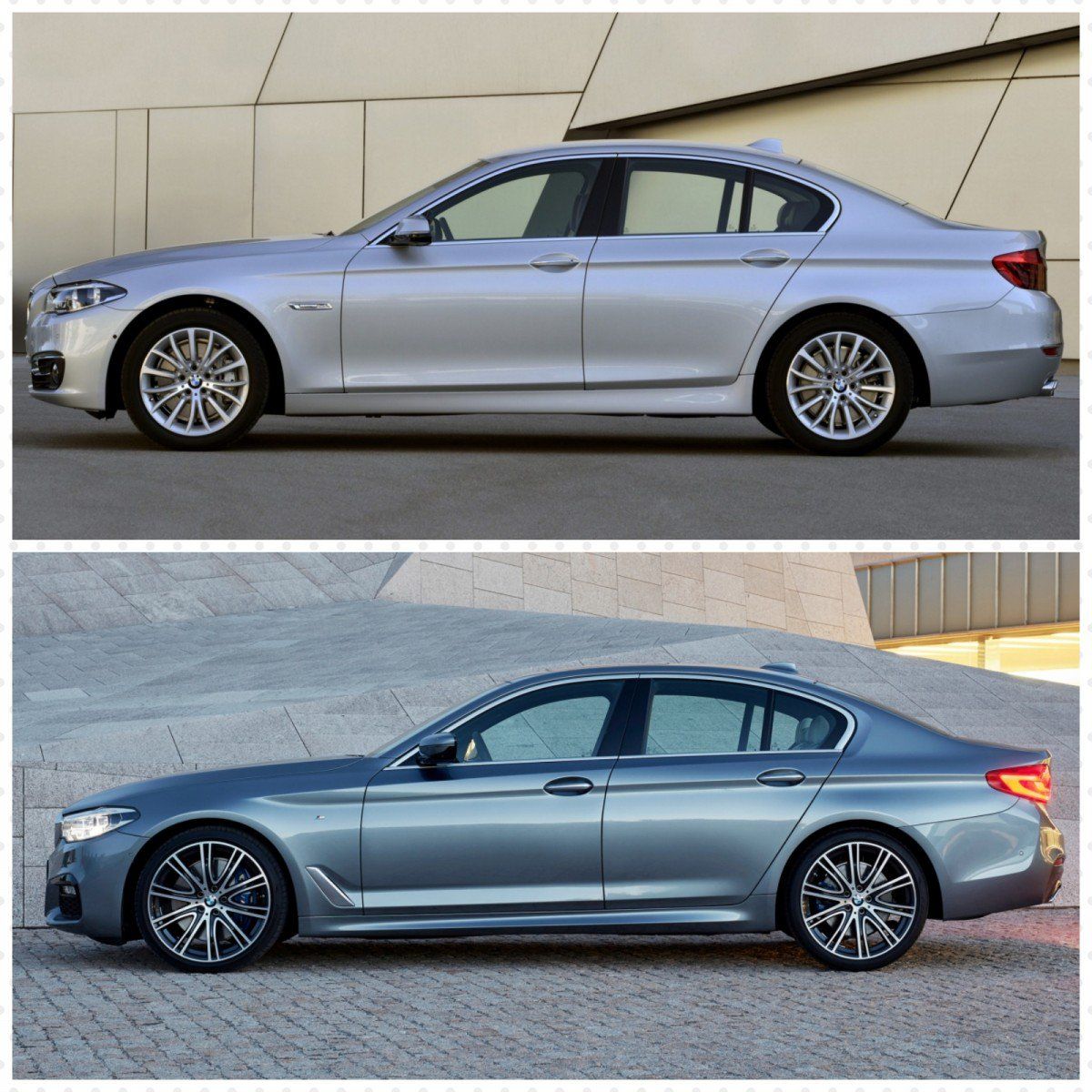 The muscular look is continued to the sides, where lines are more pronounced than before - such is the one that goes by the door handles, for example. You know it's a BMW for its Hofmeister Kink, and you know it's a 5 Series because here the lower line, the one above the side skirts, is not horrible, but rather subtle, and elegant.
Seen from the back, the "let's-flatten-it-as-much-as-possible" game continues, with the low-slung boot lid flanked by the now bigger L-shaped rear lights, which in this case are stretched to the outer sides of the car. Again, all these design approaches convey more sportiness and muscularity to the 2017 BMW 5 Series.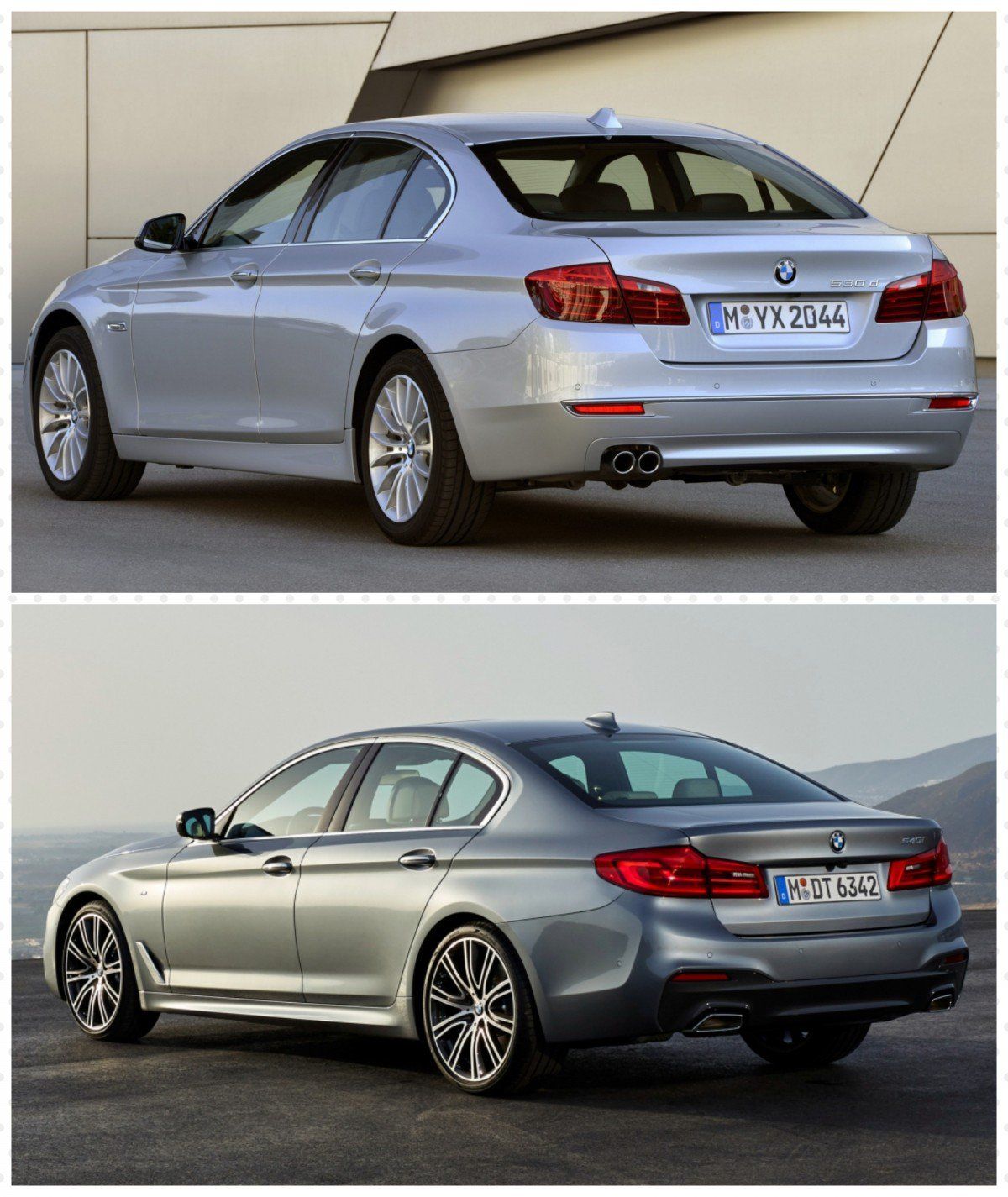 In the cabin, BMW wanted to reflect the outside's sportiness, and the 7's elegance. The result is a neat, business-like interior clad in premium materials and flashy finishes. It looks superior to the outgoing one, once you get accustomed with the "floating" tablet which is the modern infotainment display.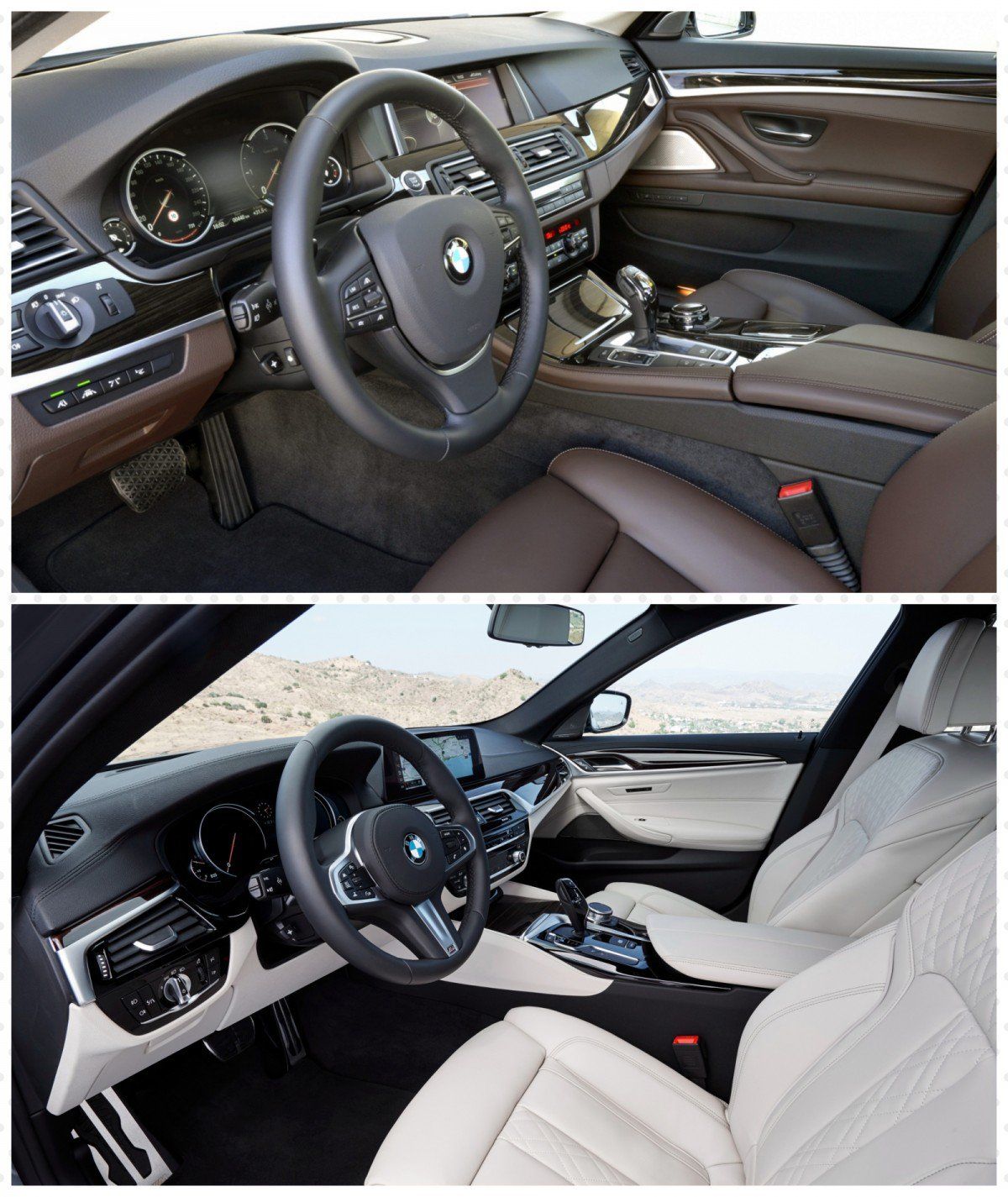 All in all, 2017 5 Series' design makes for a more imposing appearance, but I wouldn't dare to say out loud that it is more elegant than the outgoing 5.
Now tell us what do you think of the new BMW executive sedan.