KITT makes an appearance at Jay Leno's Garage, doesn't say a word
The Knight Industries Two Thousand somehow remains as cool as it was in its prime
KITT is one of the most spectacular vehicular characters the movie industry gave us over the years. A mystical car, of many talents, teaming up with a handsome fellow in fighting the evil. What more can you ask?
In this recent Jay Leno's Garage episode, the host gets to meet THE KITT in person — it's one of the five survivors, and the least modified of the originals — which is actually an '82 Firebird running the base 305-cu-in (5.0-liter) V8 mated to a 3-speed automatic.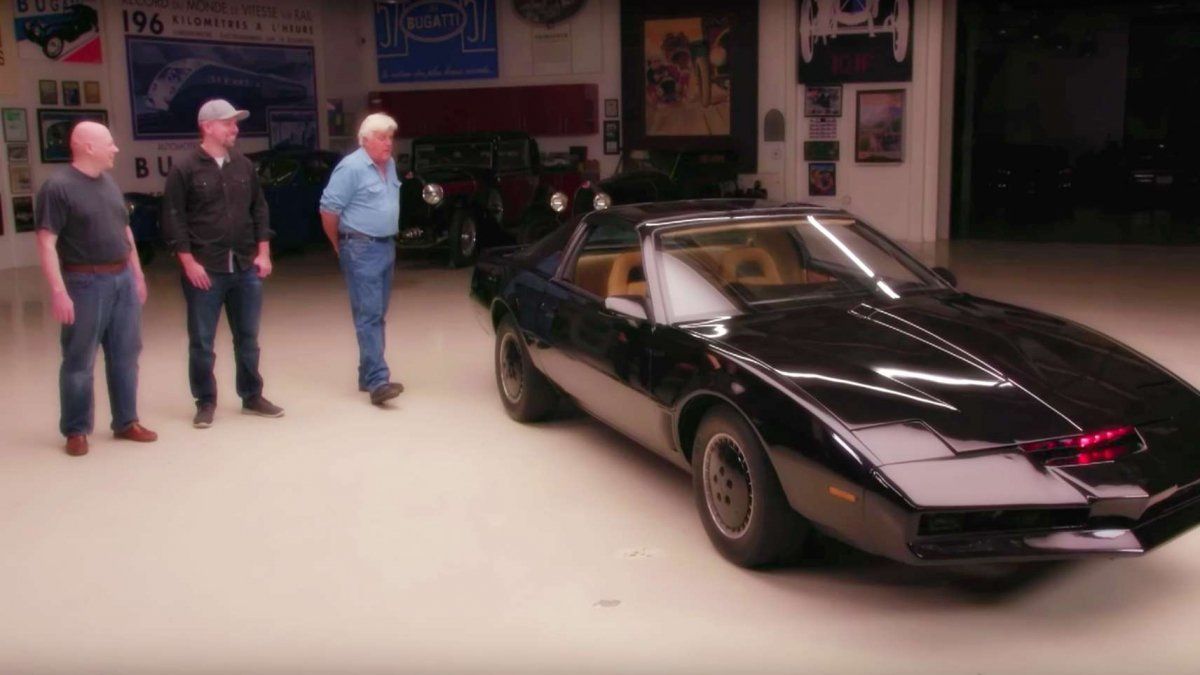 The two human guests are Joe Huth (the car's owner) and his fellow Knight Rider historian (yes, that's a thing) AJ Palmgren. Five minutes with the two are enough to realize that they know KITT way better than its (soul)mate Michael Knight. Now let's watch Leno speak his mind after driving it.