Lego master builder creates hotrod, garage and bit of Route 66
The hotrod is a reproduction of an car commissioned in America by a Japanese buyer
Takehito Yamato asked California-based Walden Speed Shop to make a hotrod for him to drive in Japan. He wanted a 1932 Ford Deuce painted tan and with black wheels - an excellent choice in our book - and now that same car has been recreated in Lego, featuring two garage dioramas and one small strip if miniaturized Route 66 for added charm.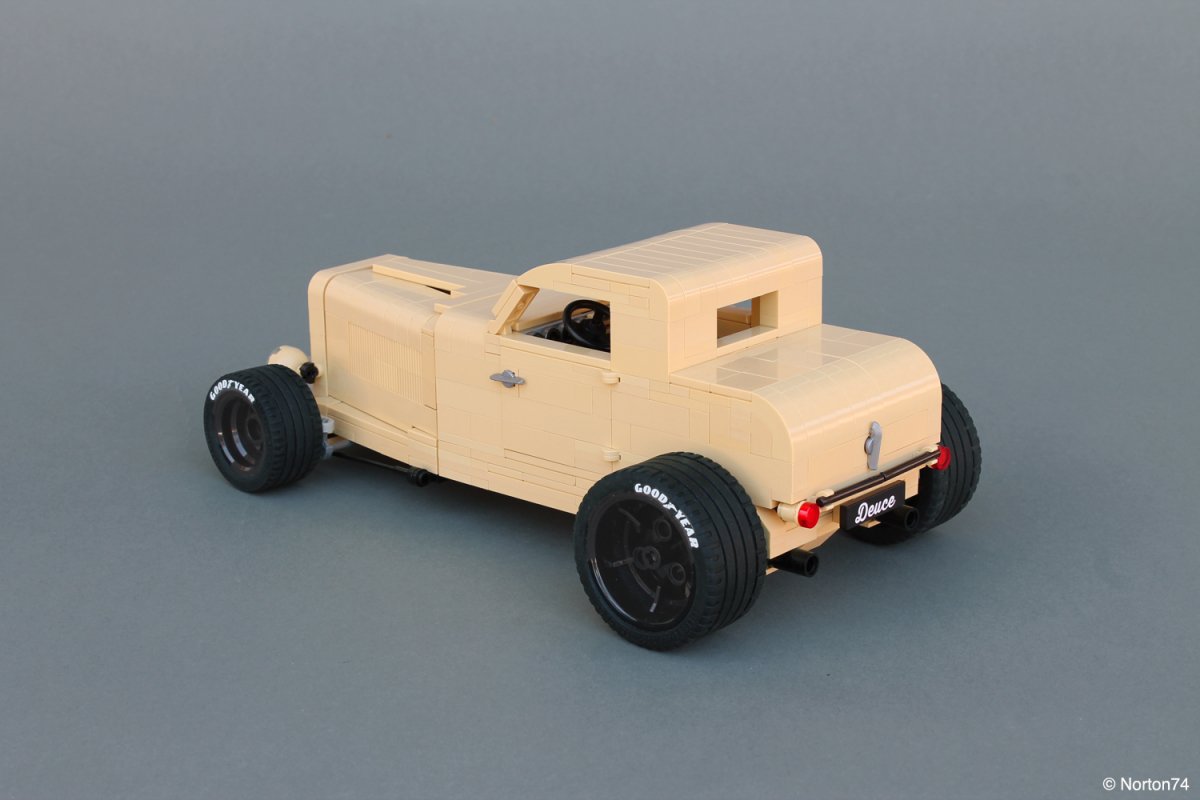 It's a really cool looking scale model, created by Andrea Lattanzio whom you can find on Flickr as Norton74. He not only did a truly excellent job not only putting the car together, but also in conjuring up the three distinct scenes for it, as well as making the car easy to disassemble so as to see its main parts - chassis, body and engine.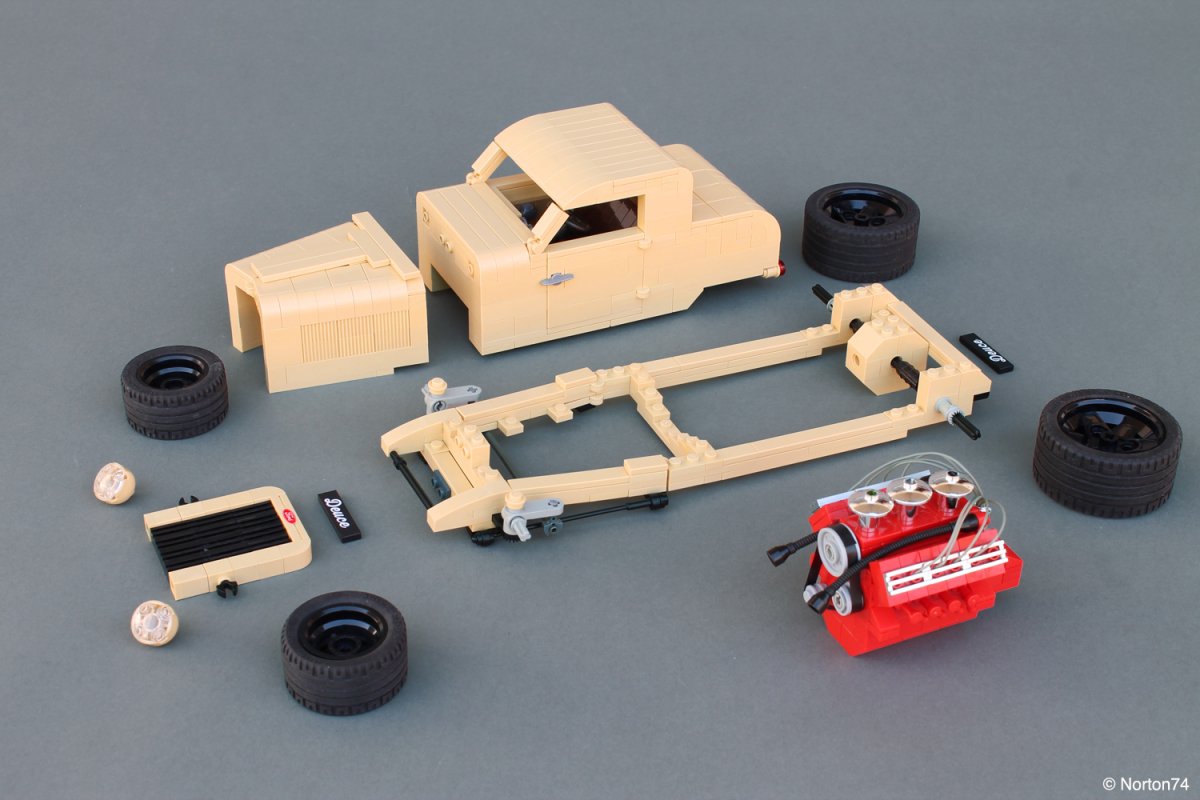 What's especially impressive about the car model itself is just how simple it is, how few parts it uses and just how good it looks with all of this factored in. Andrea is really good at this and if you like it, do check out the link to his Flickr account, posted above.