Meet BMW M4 Coupé's racing cousin, the M4 GT4
The successor to the M3 GT4 costs a mere €169,000
BMW Motorsport has lifted the veils off its new M4 GT4, the entry-level racing version of the performance coupé.
Targeting gentlemen drivers and professionals alike, the BMW M4 GT4 was unveiled during an exclusive customer event at the Nürburgring.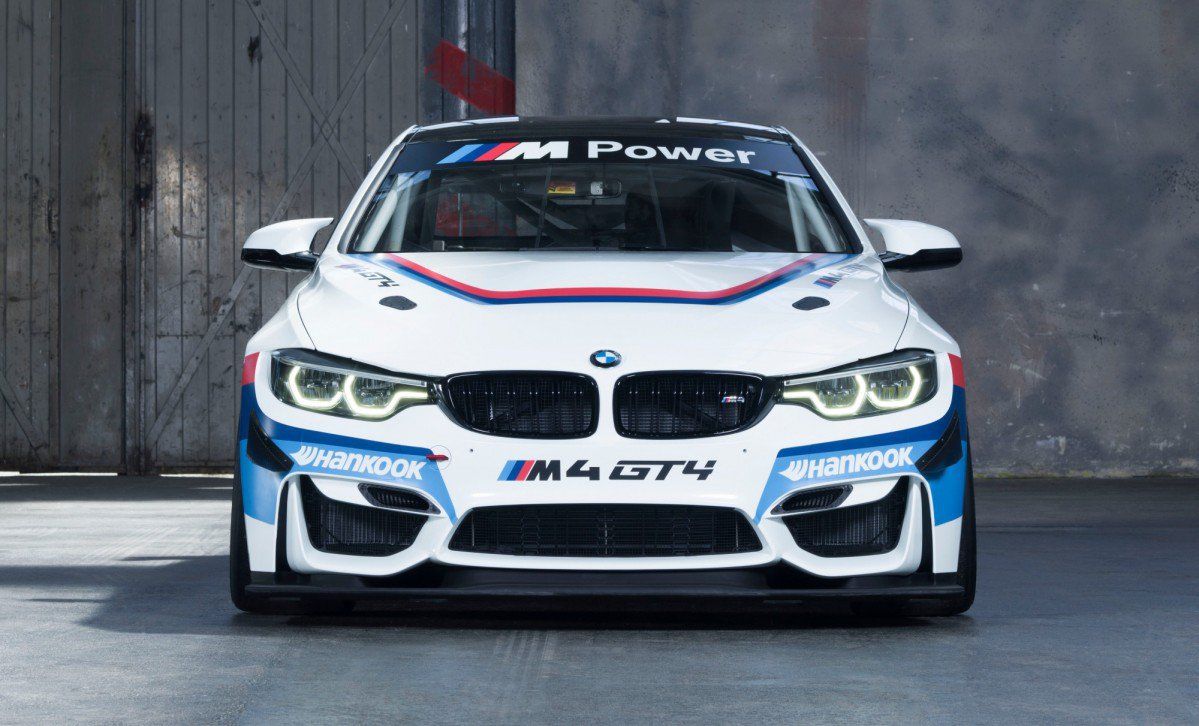 BMW Motorsport director Jens Marquardt announced that the M4 GT4 would cost €169,000 in Germany, excluding VAT (about $190,000). It may sound surprising at first, but the executive said the development of the BMW M4 GT4 "focused on mileage, cost efficiency and ease of maintenance."
Surely we're talking about a racing car here? Definitely, but motorsport nowadays puts greater emphasis on fuel economy, while maintenance costs are important as well — particularly for private customers.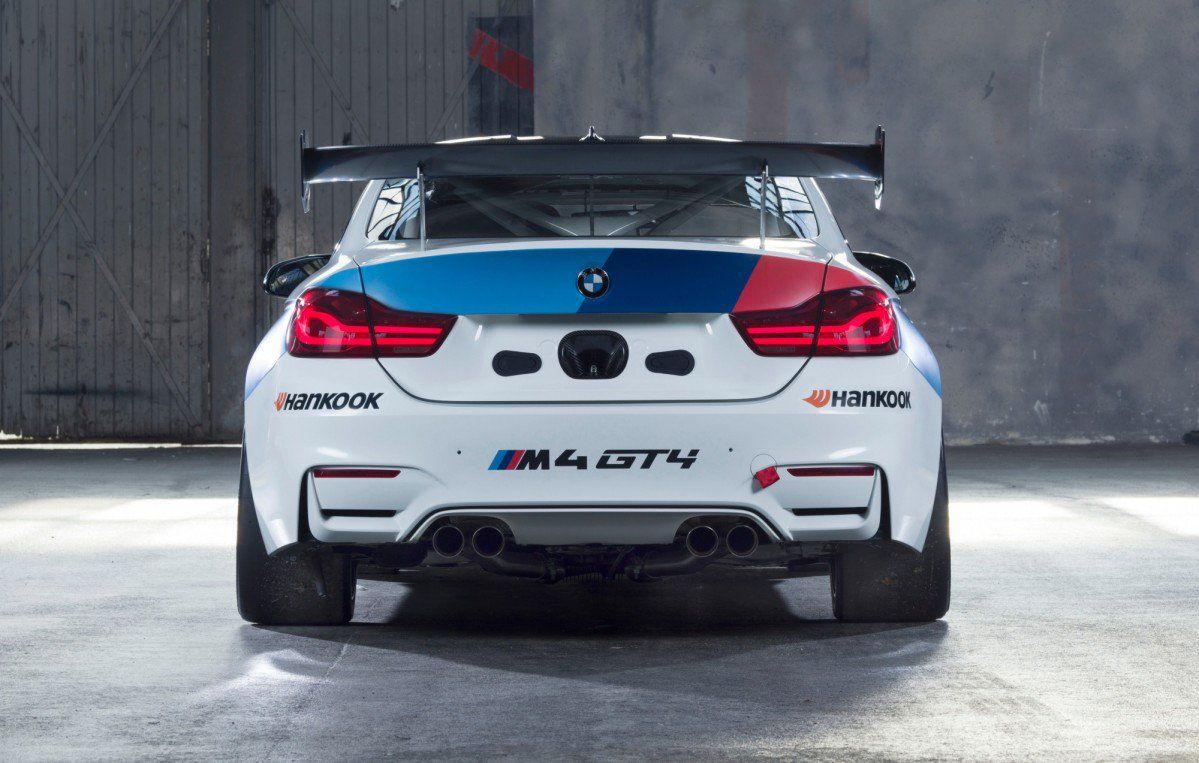 As expected, the M4 GT4 sources the engine and transmission (including control electronics) from the M4 Coupé production model. That means it packs a racing-tuned 3.0-liter twin-turbocharged inline six-cylinder gasoline engine with more than 431 hp and a seven-speed dual-clutch transmission with motorsport software.
The race car features a carbon bonnet from the M4 GTS, carbon fiber doors and roof, as well as motorsport-specific front splitters and rear wings. A racing exhaust system is also provided, while the seat, brakes and pedal box are borrowed from the BMW M6 GT3 bigger brother.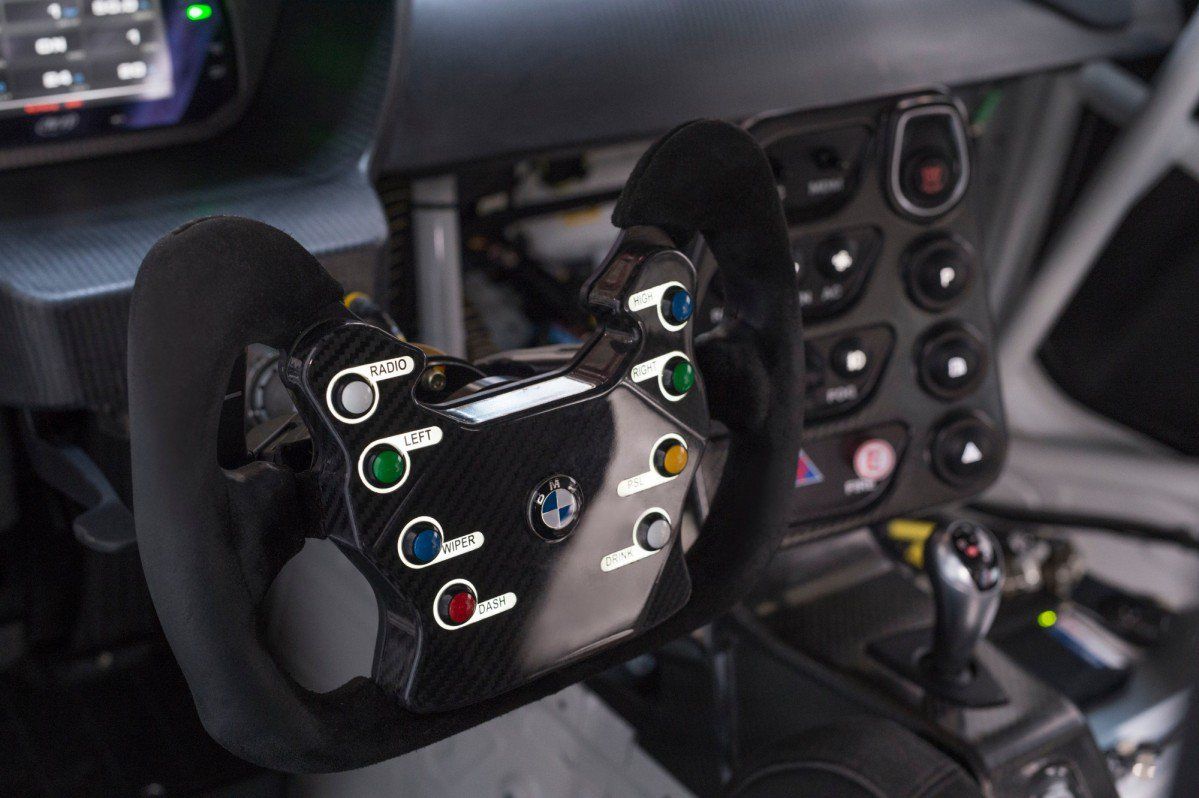 Competing with other GT4 models like the Ford Mustang, the M4 GT4 is the first BMW Motorsport car to be fitted with power sticks, which can be pre-programmed for different engine performance levels, allowing drivers "to react quickly and flexibly to changes to the Balance of Performance in various races," according to the automaker.
BMW will enter one M4 GT4 at this weekend's Nürburgring 24 Hours, with driving duties to be shared by development driver Dirk Adorf, BMW Motorsport Junior Ricky Collard, BMW M GmbH test and development engineer Jörg Weidinger, and British automotive journalist Jethro Bovingdon.