Meet the New Ferrari 812 Superfast
The new Ferrari 812 is powered by the company's most powerful V12 designed for a road car ever
Ferrari has selected the 2017 edition of the Geneva International Motor Show for the world premiere of the new 12-cylinder berlinetta, the 812 Superfast, the most powerful and fastest Ferrari in the brand's history.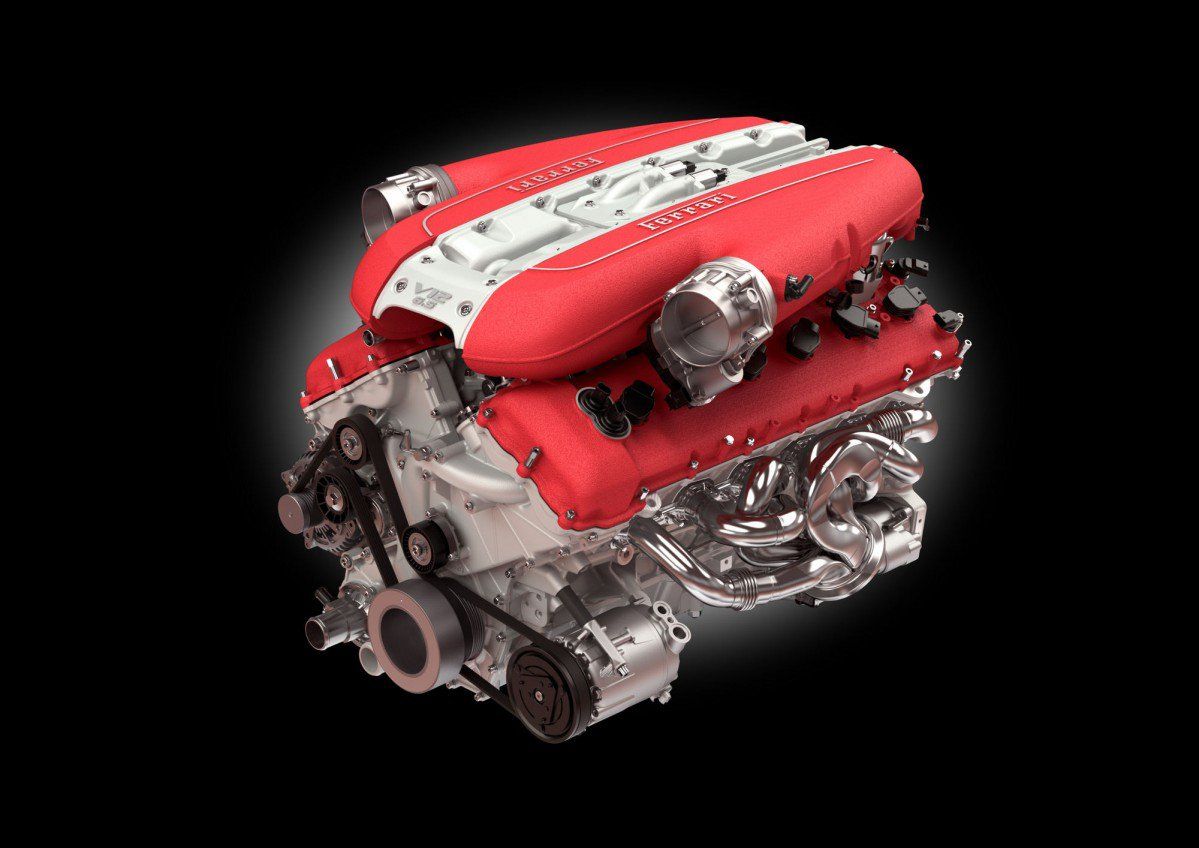 Powered by a new 6.5-litre V12 engine that unleashes 800 hp, the 812 Superfast is the new benchmark in the mid-front-engined sports car segment, achieving maximum power output at 8,500 rpm, which translates to a specific power output of 123 hp/l.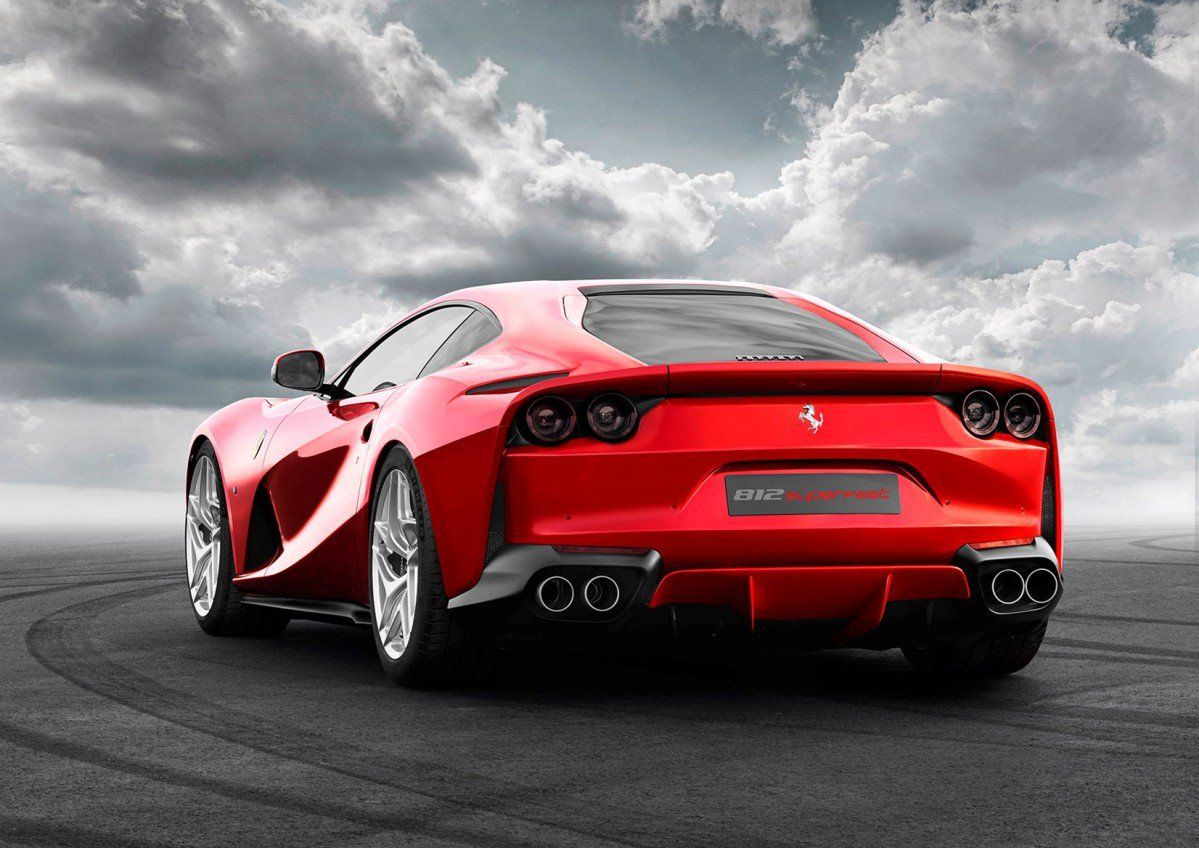 Figures that no other front-engined production car has ever even come near to delivering and which ensure the kind of top-end performance that is the characteristic of Ferrari's V12 heritage. Maximum torque is 718 Nm (530 lb-ft) at 7,000 rpm, a significant 80% of which is already available at 3,500 rpm, improving both driveability and pick-up even at low revs.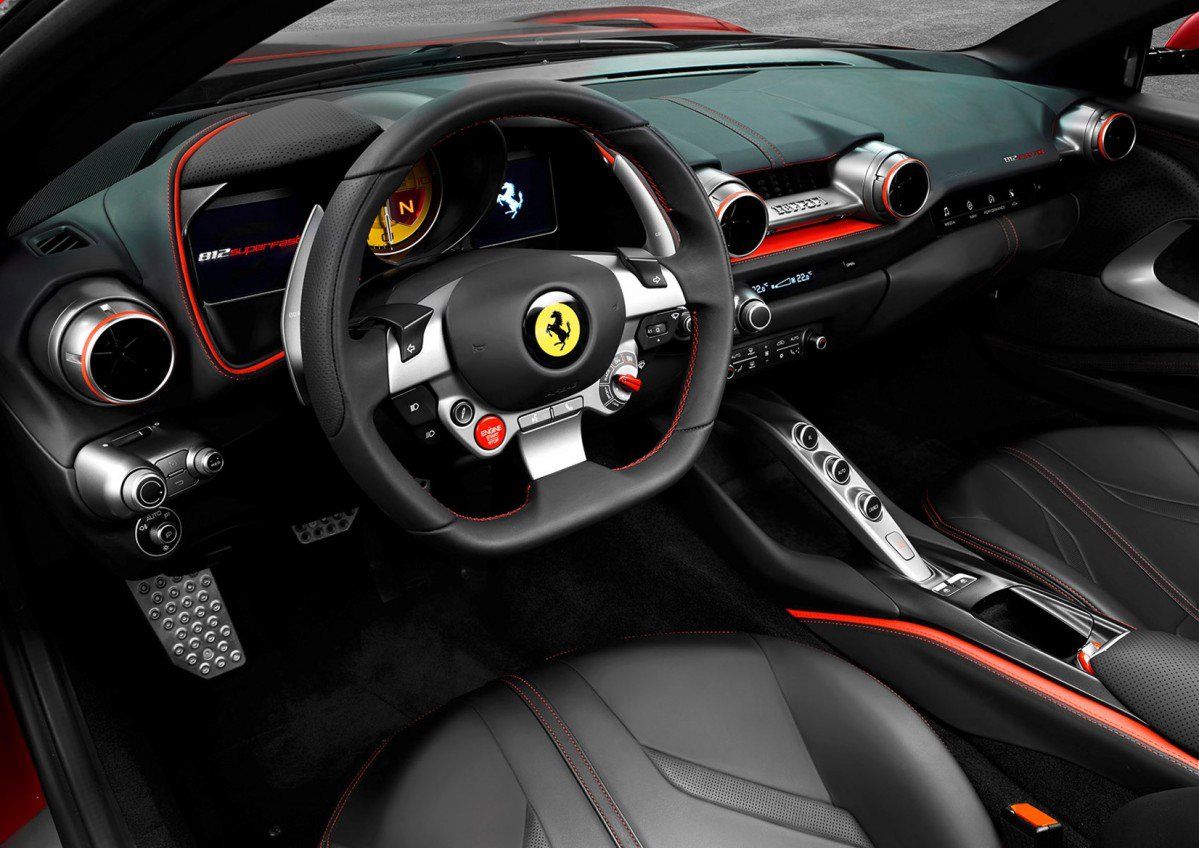 It's the first Ferrari to use EPS (Electric Power Steering) which is used to fully exploit the potential of the car's performance. This is done through the complete integration of the EPS with all the electronic vehicle dynamics controls – including the latest 5.0 version of Ferrari's patented Side Slip Control (SSC) – make its powerful performance easier to handle and even more thrilling to exploit.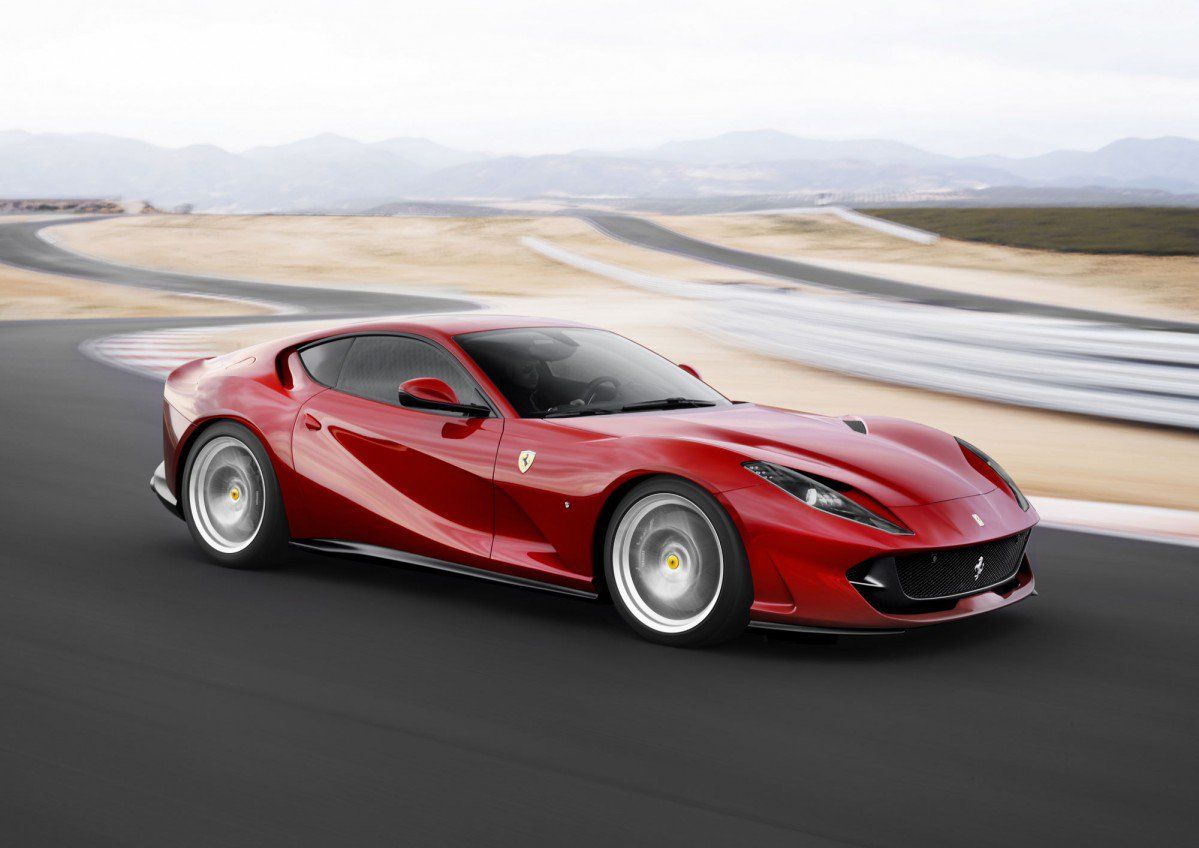 Maximum speed is in excess of 340 km/h (211 mph) and the sprint from 0 to 100 km/h (62 mph) is achieved in 2.9 seconds.
The cabin has been radically redesigned to imbue it with an even sportier character. The main idea was to give the feeling that the cockpit's main elements seem to float.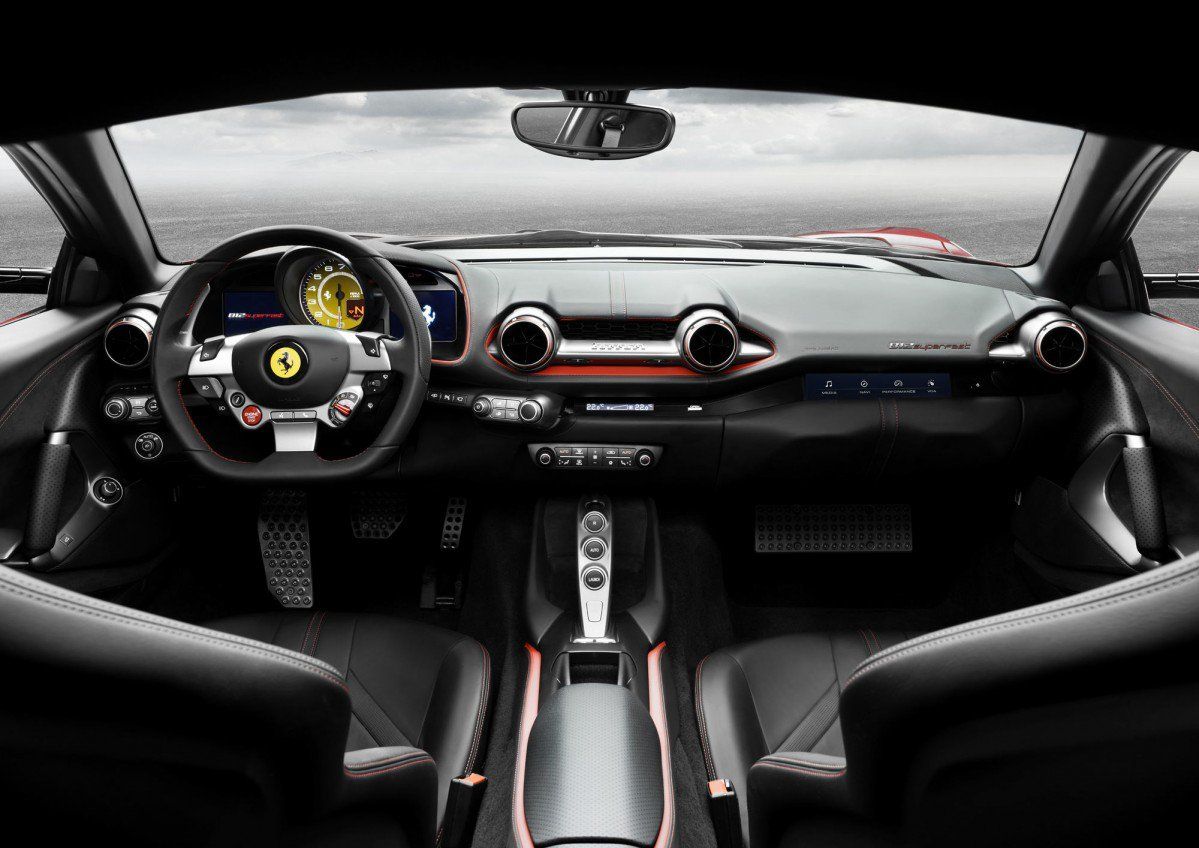 Ferrari's vast Personalisation Programme is, of course, also available to ensure each client can make their 812 Superfast unique and even more tailored to their personal tastes and requirements. As is traditional with each new car, the Programme has been further extended to include a wealth of new optionals specifically developed for the 812 Superfast.
Also available is an evolved telemetry system derived from the one aboard the LaFerrari, and a high-end audio system with 12 speakers and a 1,280 Watt amplifier with Quantum Logic for those wanting to ruin the engine's perfect sound.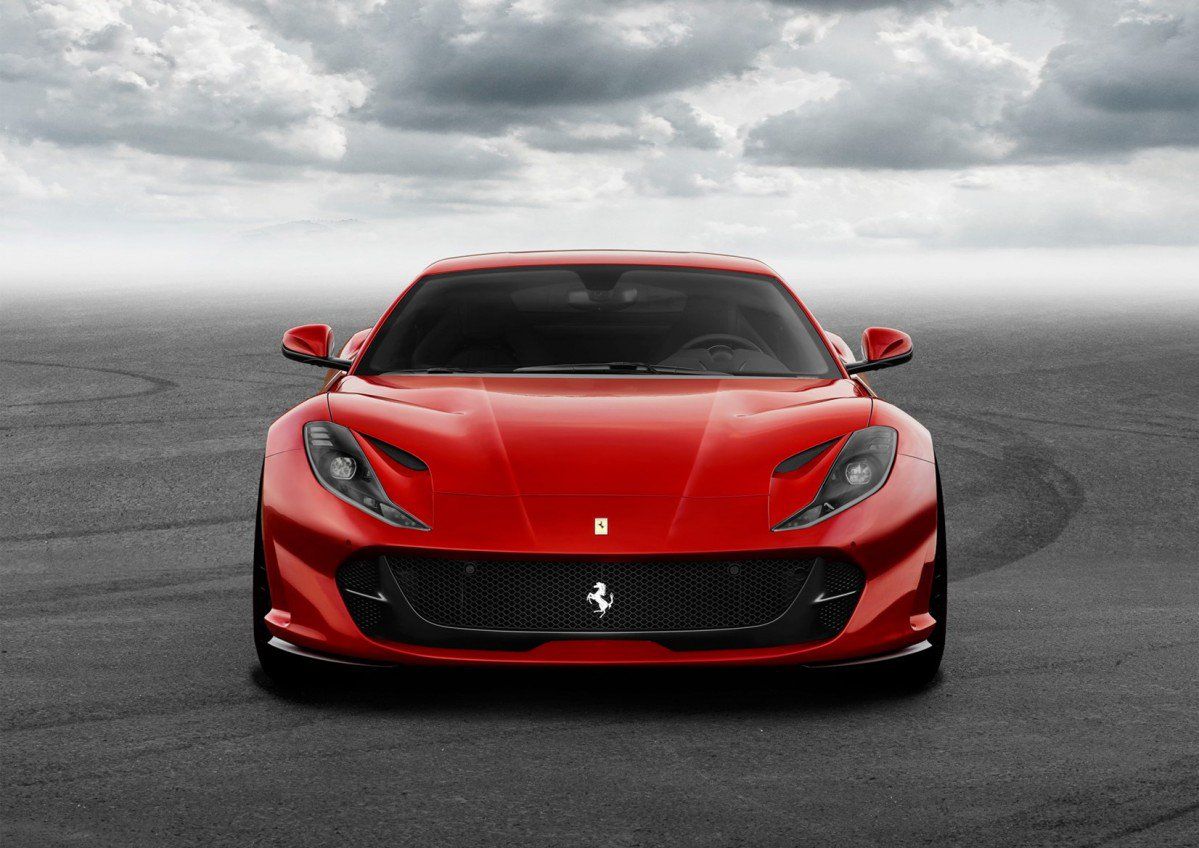 Ferrari 812 Superfast Specs
Engine: 6496cc V12
Power: 800 hp (789 bhp) @ 8500rpm
Maximum torque: 718 Nm (530 lb-ft) @ 7000rpm
Transmission Dual-clutch gearbox
0-100 km/h (62mph): 2.9sec
Top speed: More than 340 km/h (211 mph)
CO2 emissions 340g/km
Fuel economy: not provided
Dimensions (L/W/H): 4657/1971/1276mm
Weight: 1525kg