Memminger Roadster 2.7 only looks like a Beetle, but totally isn't one
It's a custom mid-engined sports car you may get a chance to buy
Meet the Memminger Roadster 2.7 a modern interpretation of a sportier original VW Beetle. It doesn't look like it shares many body panels with the classic, but its shape certainly looks inspired by it.
The people who build it usually do luxury modified classic Beetle cabriolets, so this is not new territory for them, but they're not even sure they want to make the vehicle in any kind of numbers. But if they do decide to build it, only 20 examples will ever be manufactured.
Powering it is a 2.7-liter horizontally-opposed four-cylinder engine with 210 hp. The midship-mounted power plant drives the rear wheels via a five-speed manual gearbox and its chassis is a steel tube frame - weight is around 800 kg
In terms of size, it its just over 4 meters long, 1.725 meters wide and stands just 1.24 meters tall. In terms of design, most of it is clearly old Beetle-inspired, but the rollover hoops for instance owe everything to the Porsche Carrera GT, while the upturned rear spoiler is also Porsche-esque.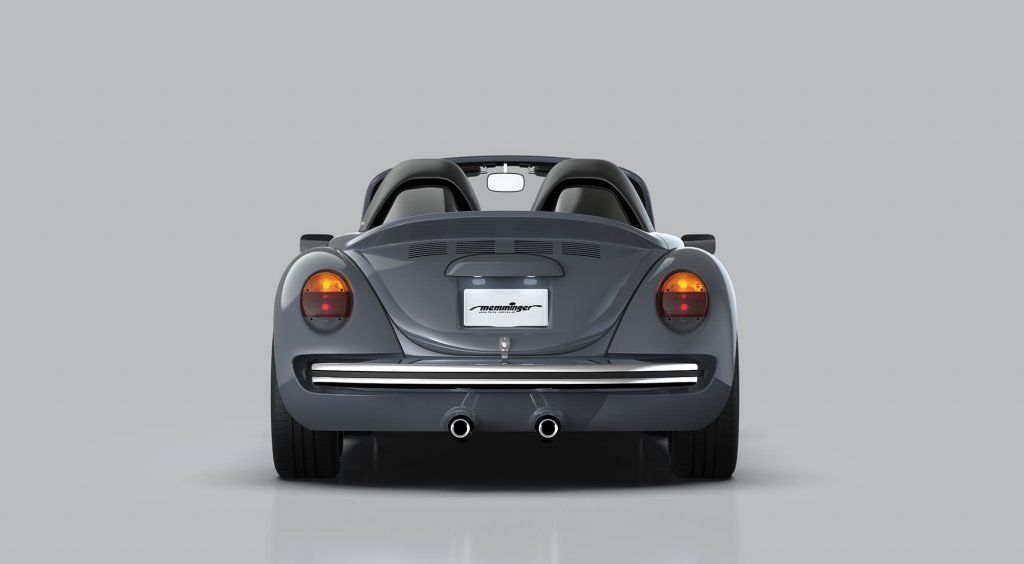 CHECK OUT: Our video and written road test review of the Porsche 718 Cayman S