MG Teases New Small SUV Concept Ahead of Guangzhou Motor Show Debut
The sketch previews a Nissan Juke rival that will launch in the UK in 2019
SAIC Motor-owned MG has begun the teasing campaign for an all-new SUV, which will debut on November 18 at the Guangzhou Motor Show.
The new model is an entry-level SUV that aims to compete with the likes of Nissan Juke. There's just one sketch released so far, and we can't make much of it given that it's not very detailed.
However, it looks like the new MG SUV will have a more muscular appearance than the larger GS, inaugurating a more imposing Jaguaresque grille that will find its way on all future MGs. Other design tweaks include the headlights that extend into the grille frame and the more rugged front bumper.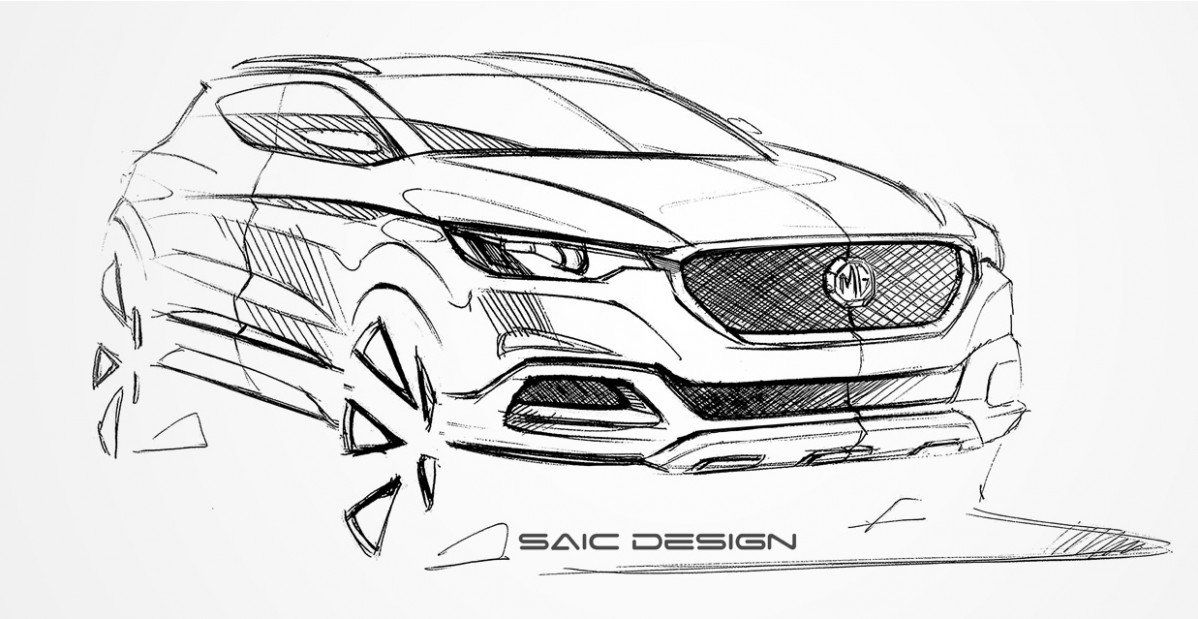 Developed by SAIC Design with input from design studios in China and the UK, the new MG SUV is expected to have a more upscale appearance than the GS thanks to a greater attention to details and surfacing.
While the vehicle is developed under the ZS codename, it is likely to receive a different name when it goes on sale. The model will feature an uprated version of MG's existing 1.5-liter turbocharged four-cylinder gasoline engine, with 167 hp (170 PS) and 250 Nm (184 lb-ft) of torque. Transmission choices are expected to include a six-speed manual and a seven-speed dual-clutch automatic.
However, as Autocar's report mentions, the ZS will debut new engines that will be used on other MG models as well.
The production model will go on sale in the UK in 2019, but it will arrive months earlier in China where it will be built. A pre-production concept version of the UK-spec model will debut next year at the London Motor Show.