Porsche Trumpets Track-Savvy Cayman GT4 Clubsport MR
MR could easily stand for More Racing
When Porsche introduced the Cayman GT4 Clubsport last year in Los Angeles, the members of a particular petrolhead social blanket with a soft spot for motorsport action felt their skin crumpled with goosebumps.
And for good reason. The 358-horsepower, mid-engined scalpel of a car that is the Porsche Cayman GT4 Clubsport took the best from the street-legal Cayman GT4 and converted it into the bestest.
But somehow, Manthey-Racing squeezed another dose of improvement into the already near-flawless GT4 Clubsport, which means it can now be enlisted and roughed up in national and international races falling under the GT4 category.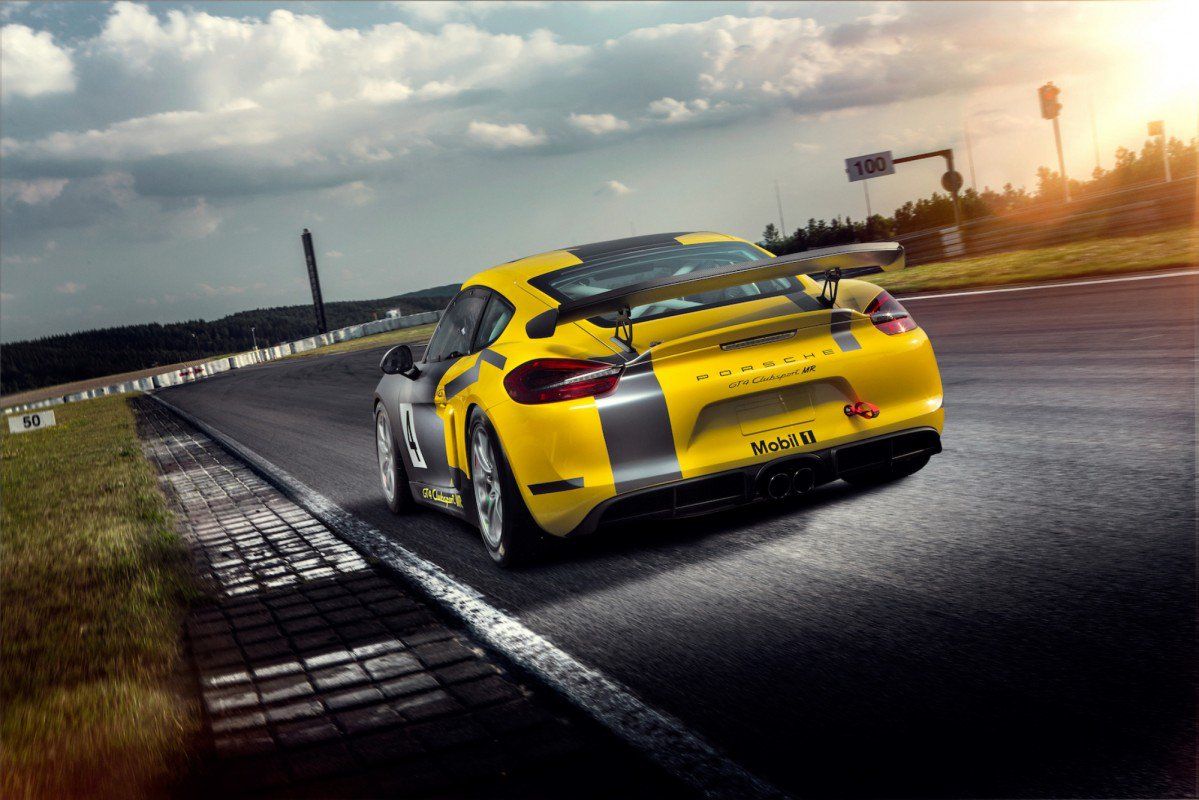 In essence, we're talking about an upgrade kit featuring carbon fiber doors and hood, along with a polycarbonate windscreen plus a lightweight battery. All in all, this new workout regimen carves off some 40 kg (88 pounds) off the Cayman GT4 Clubsport MR's waistline.
Keeping the car in that perfect plank position during knotty corners is the task of a two-way adaptable race suspension pack with linear bearings and an adjustable sway bar. We'd also mention the sharp rear wing, visibly oversized in comparison to what the factory-spec Cayman GT4 Clubsport has to offer, but we guess you already spotted it.