Renault Releases Full Details on 2017 Scenic and Grand Scenic MPVs
All models come with 20-inch wheels as standard
MPV sales may be declining worldwide, but that doesn't stop Renault from rolling out new models. Following the launch of the Espace, the French automaker has begun selling the all-new Scenic, which also features crossover design cues.
Available in two body lengths (Scenic and Grand Scenic), the new compact MPV can accommodate up to seven people and offers up to 765 liters of cargo capacity (Grand Scenic in five-seat configuration). Renault says the new Scenic offers the biggest stowage capacity in its class. In addition to the 13-liter sliding center console, the vehicle is equipped with an 11.5-liter chilled "Easy Life" drawer as well as a series of other spaces for a total stowage capacity of 63 liters. And just like the Espace, the Scenic features One Touch folding rear seats.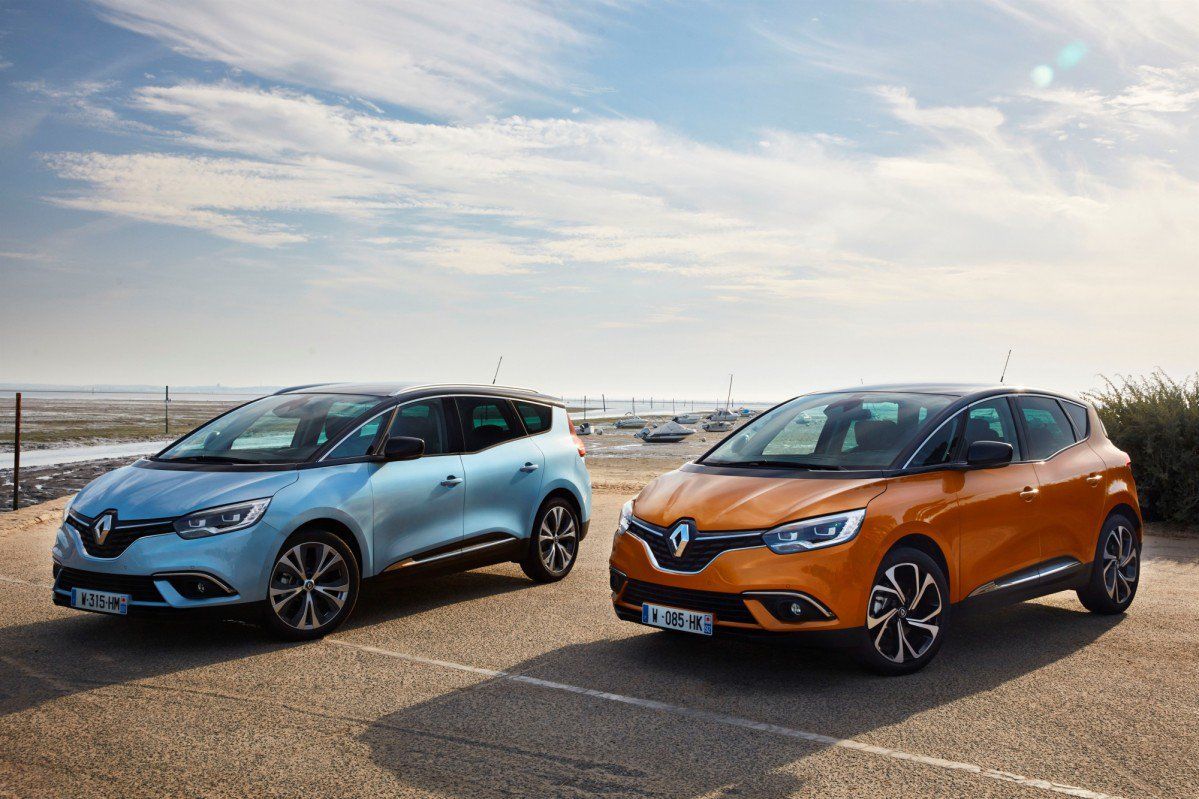 In a rather curious move, Renault fits 20-inch alloy wheels as standard across the Scenic range, a first for the segment. The explanation for this is both aesthetic (the Scenic's body is too massive and smaller wheels would have looked awkward) and related to safety. According to the automaker, the wide tires (195/55R20) improve road manners and braking performance, without affecting ride comfort. We'll see about that when we'll test drive the new Scenic.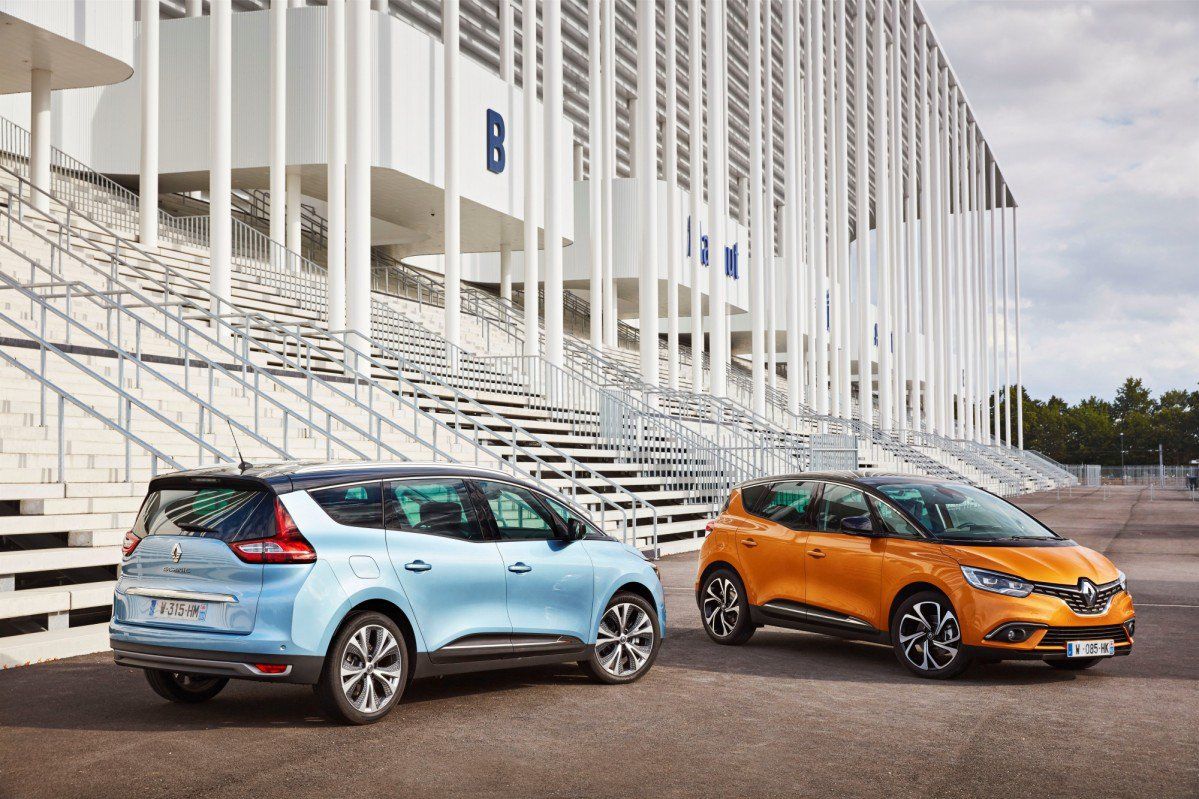 The new MPV offers four diesel and two gasoline engine options, mated to either a six-speed manual gearbox or to six- or seven-speed EDC (Efficient Dual Clutch) transmissions. The diesel lineup includes the Energy dCi 95, Energy dCi 110, Energy dCi 130, and Energy dCi 160 (twin turbo) while the gasoline units are the Energy TCe 115 and Energy TCe 130.
The most economical powertrains are the Energy dCi 95 and Energy dCi 110, with an identical average fuel consumption and CO2 emissions of 3.9 l/100 km and 100 g/km on the Scenic.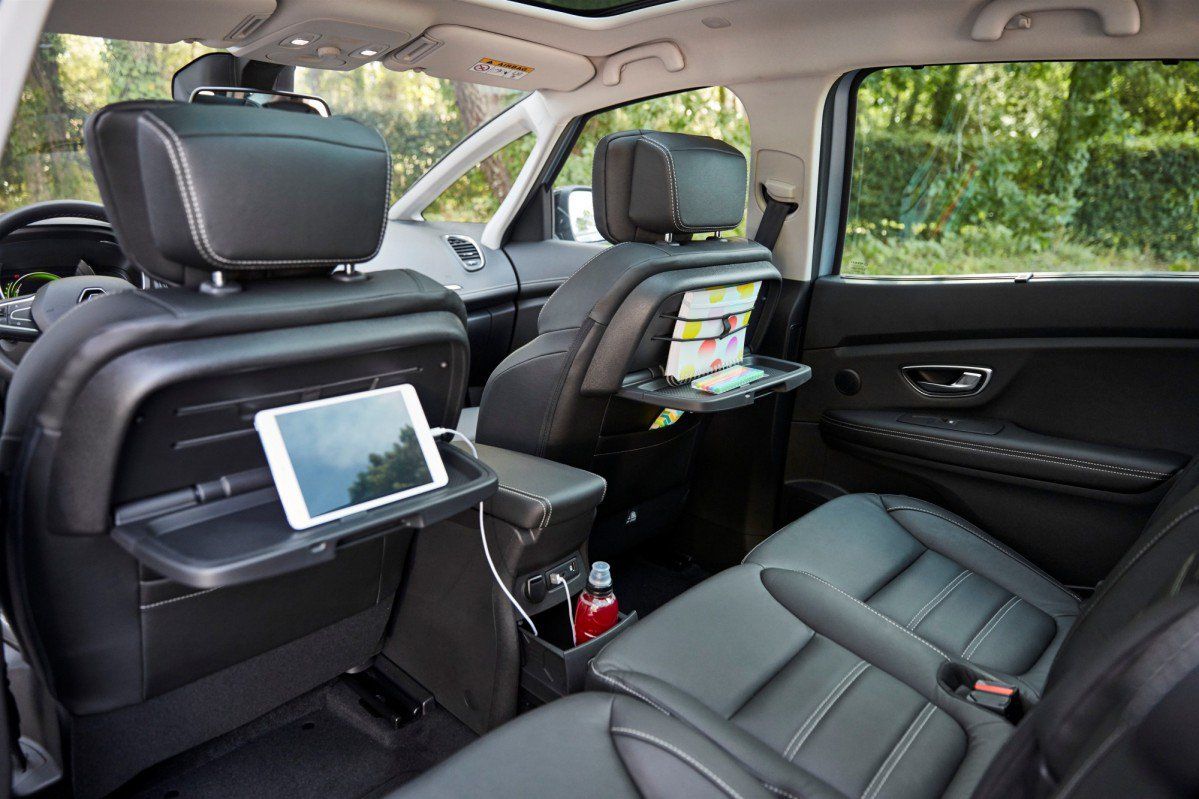 The dCi 110 unit is also available with the Hybrid Assist engine electrification technology in combination with the six-speed manual transmission. The system includes a 10 kW electric motor powered by a 48-volt battery which assists the diesel engine, lowering fuel consumption to 3.5 l/100 km and CO2 emissions to 92 g/km.
Available in four trim levels (Life, Zen, Business and Intens), the new Scenic will arrive in French dealerships by mid-October.