Stunning LEGO Ferrari 288 GTO needs your backing
If you liked the Ferrari F40 shown by LEGO nearly two years ago, then you will love this
We know this 1984 Ferrari 288 GTO made out of LEGO bricks is far from being approved and becoming a photo on a box you can buy. It is currently in and among other similar projects over on Lego Ideas, but it needs backers in order to get the green light.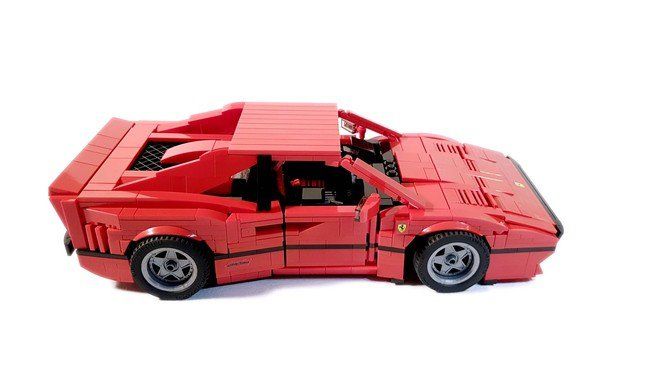 Its creator has obviously put a lot of attention into getting the proportions and details right, because for those who know the shape of the real 288, this is instantly recognizable - heck, it's even got the pop-up headlights and the side intakes on the rear flanks are also positioned exactly where they should be.
You can also open its doors, bonnet and trunk, and the headlights can be popped up from inside the car.
The project has currently gained just over 800 backers and it needs to crack 1,000 in 228 days in order to advance to the next stage where it will need to reach 10,000 supporters. So if you want to see this become an official LEGO model, then by all means support the project.