The 2019 Mercedes-AMG E53 is here as both a sedan and wagon
Sleek and sleeker
Mercedes-AMG just dropped the (for the moment) Europe-bound 2019 E53 sedan and wagon as a substitute for the E43 4Matic models.
Spearheading the Merc-AMG E53 attack is the new 3-liter, inline-six engine boosted by a mild hint of electrification. Between it and the AMG Speedshift TCT 9G nine-speed gearbox sits an EQ Boost electric motor and an alternator charged via an electric compressor and gas turbocharger.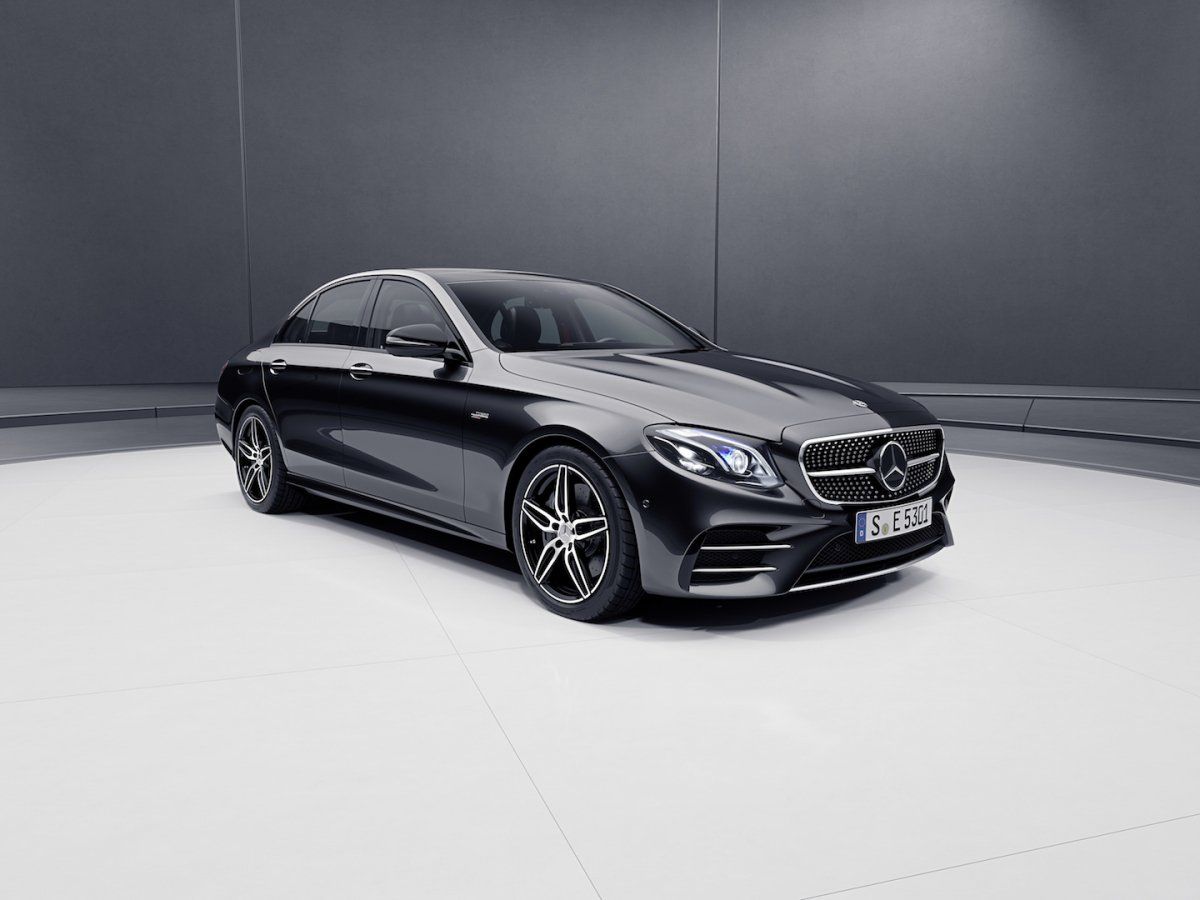 Power resides at 320 kW (435 hp), with 16 kW (22 hp) worth of extra grunt coming from the EQ Boost thingamajig. Peak torque is 520 Nm (383 lb-ft) between 1,800 and 5,800 rpm, with additional torque provided by the EQ Boost being a hefty 250 Nm (184 lb-ft).
Handling these resources is the fully variable AMG Performance 4Matic+ all-wheel-drive setup.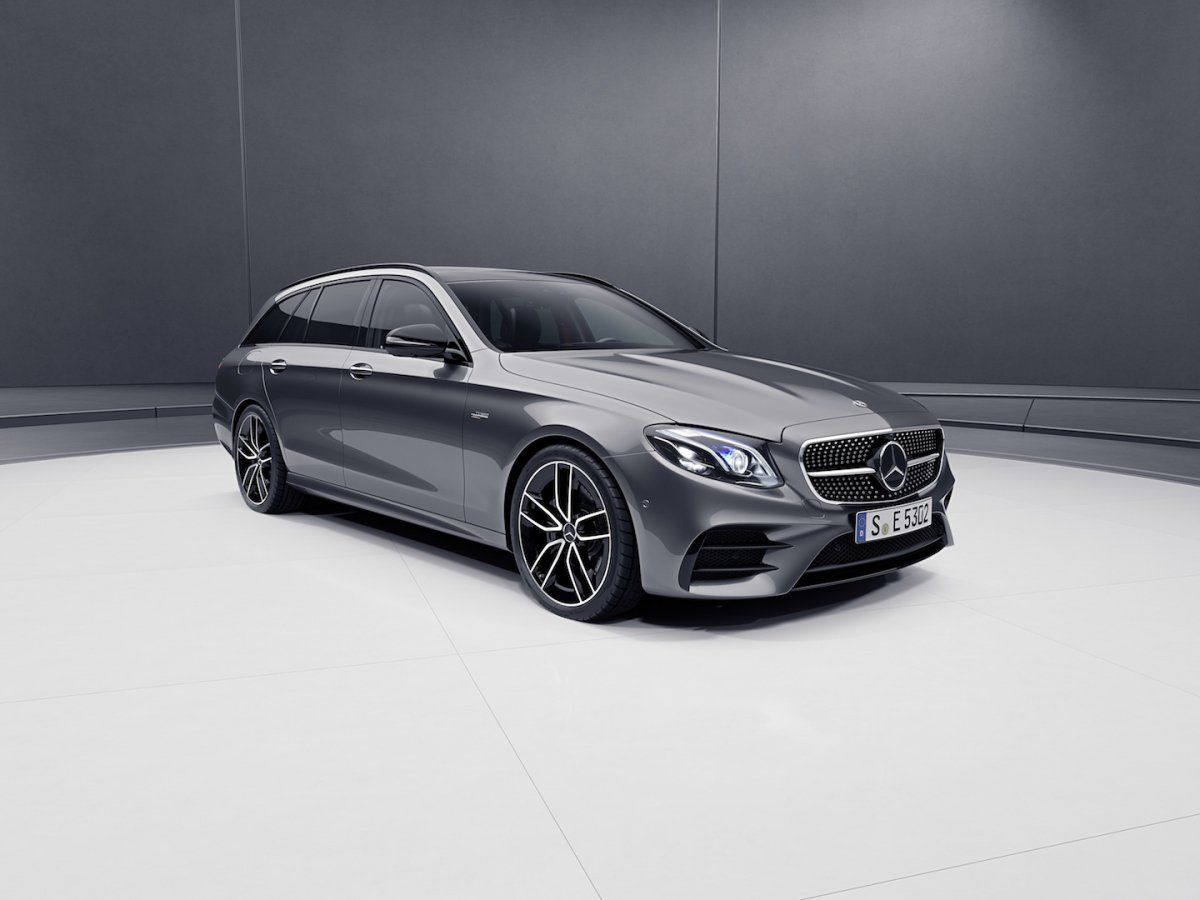 With the AMG Driver's Pack, top speed can be pushed to 270 km/h (168 mph) instead of the standard 250 km/h (155 mph). Sprinting from 0 to 100 km/h (62 mph) happens in 4.5 seconds.
From the outside, you'll know you're looking at an AMG model from the two power bulges on the hood (present on both body styles) and the round twin tailpipes. Optionally, customers can tick the box that says 20-inch AMG, aero-optimized alloy wheels.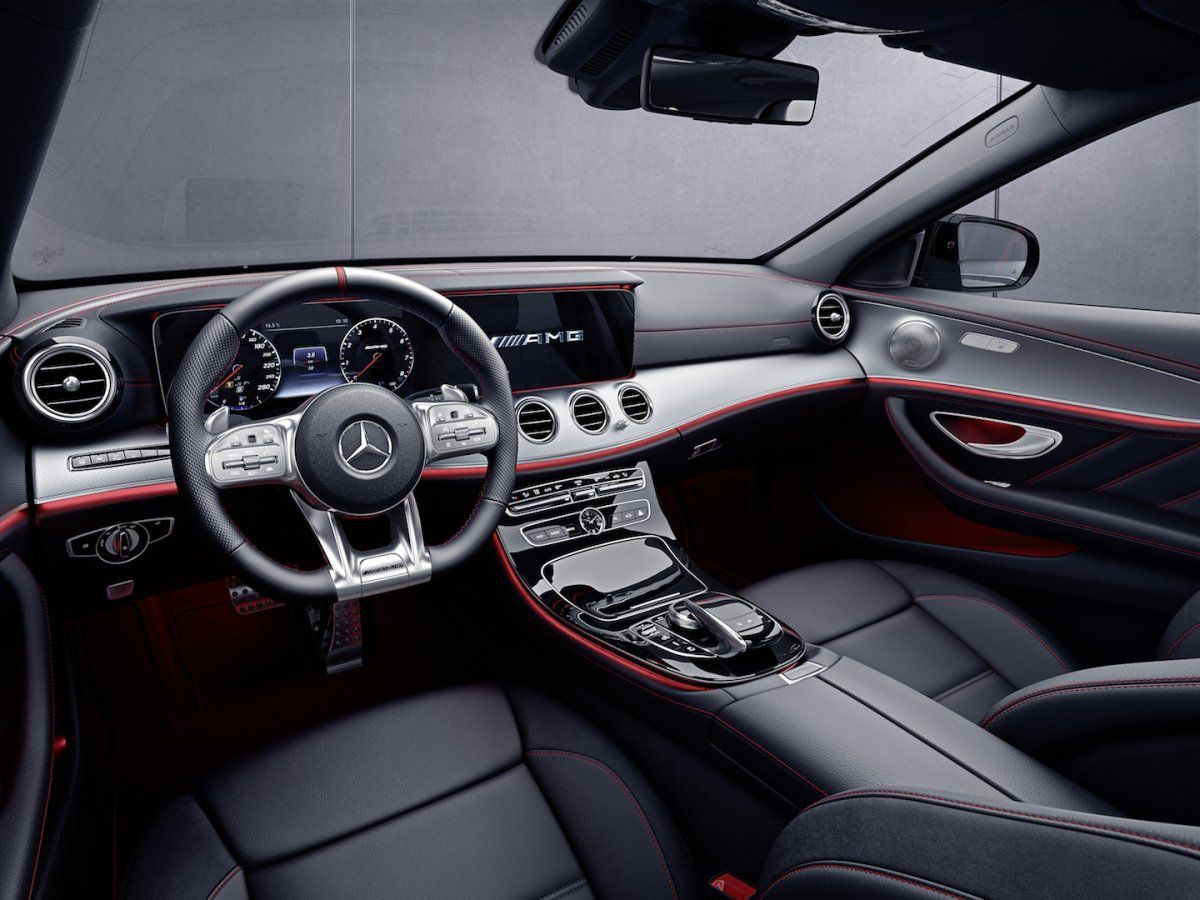 Cabin-wise, the new AMG Performance steering wheel is a standard offering, together with the touch-sensitive buttons that recognize swiping motions, together with red stitching for the seats
READ MORE: All-new Mercedes-Benz CLS rated and reviewed