This Bentayga will race up the hill at Pikes Peak
With a little help from Bentley Motorsport
This is the Bentayga Bentley has chosen to race up the summit at this year's 2018 Pikes Peak International Hillclimb.
Rhys Millen - a Pikes Peak champion himself in 2012 and 2015 - will slip in behind the wheel and try to smash the current production SUV record of 12:35.61 set by the Range Rover Sport.
Brick-shape aside, Bentley's Bentayga can in theory pull this off if it averages at least 60 mph (96 km/h) as it blazes up through all the 156 corners of the road to an altitude of 4,302 m (14,115 ft).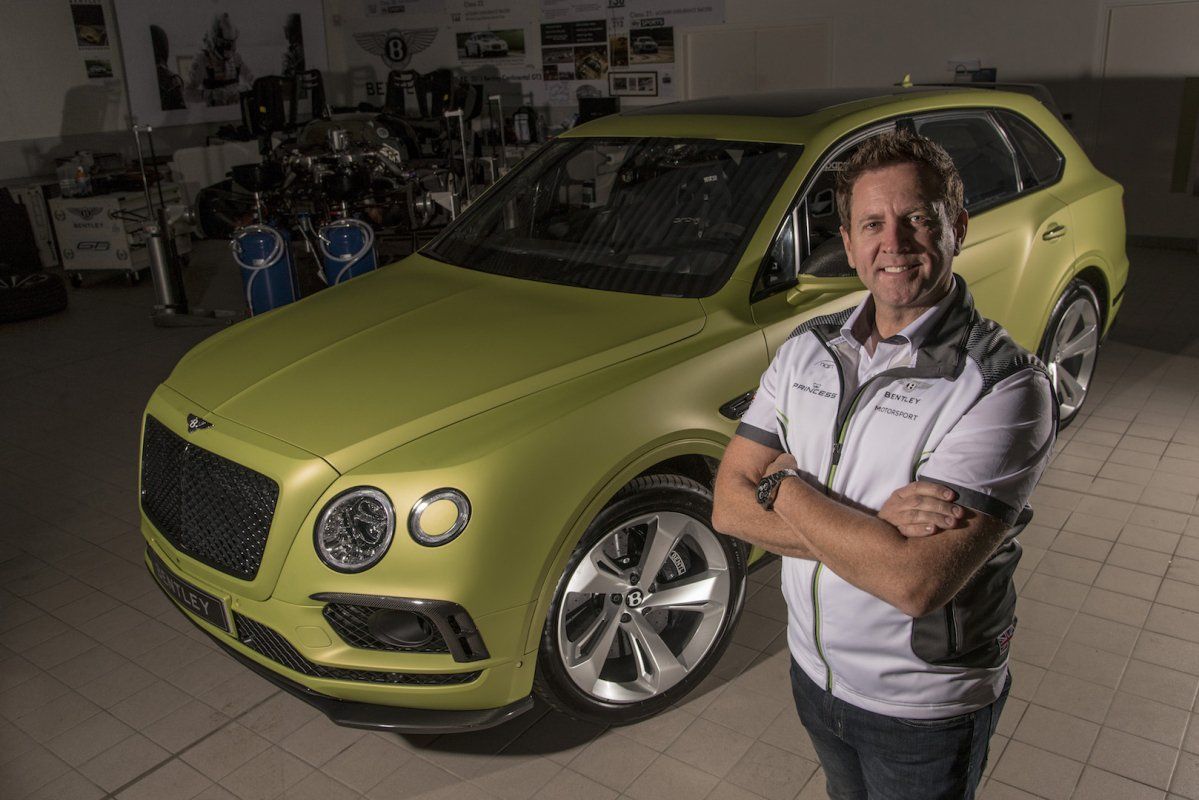 As far as modding the Bentayga is concerned, Bentley tells us the engine will remain untouched, so the V12 will continue to produce 600 bhp and 900 Nm (664 lb-ft) of twist. However, Bentley's motorsport arm took care of some aspects, mostly safety-related, including the likes of a roll cage, onboard fire stopping system, racing seats and seatbelts.
Oh, the rear seats were removed as well and pretty much all that's related to soundproofing and fancy features.
Pirelli production-grade tires and a custom Akrapoviç exhaust round up the add-ons, otherwise we're looking at a Bentayga that retains its factory-installed air suspension and electric active anti-roll bar.