This BMW E30 'Elvis' 325i is no teddy bear
Look at it, blasting to almost 300 km/h while racing an Aventador
Cheap, easy to maintain, and a lot of fun: that's what a BMW E30 might represent nowadays. For some, however, it means business. Take this pumped-up Bimmer, for example.
At a recent Race1000 event, the "Elvis 325i" E30 was pitched against a stock Lamborghini Aventador LP700-4 in a half-mile top speed run, where it crossed the finish line at 287 km/h (178.33 mph). The Aventador scored 262.19 km/h (162.92 mph).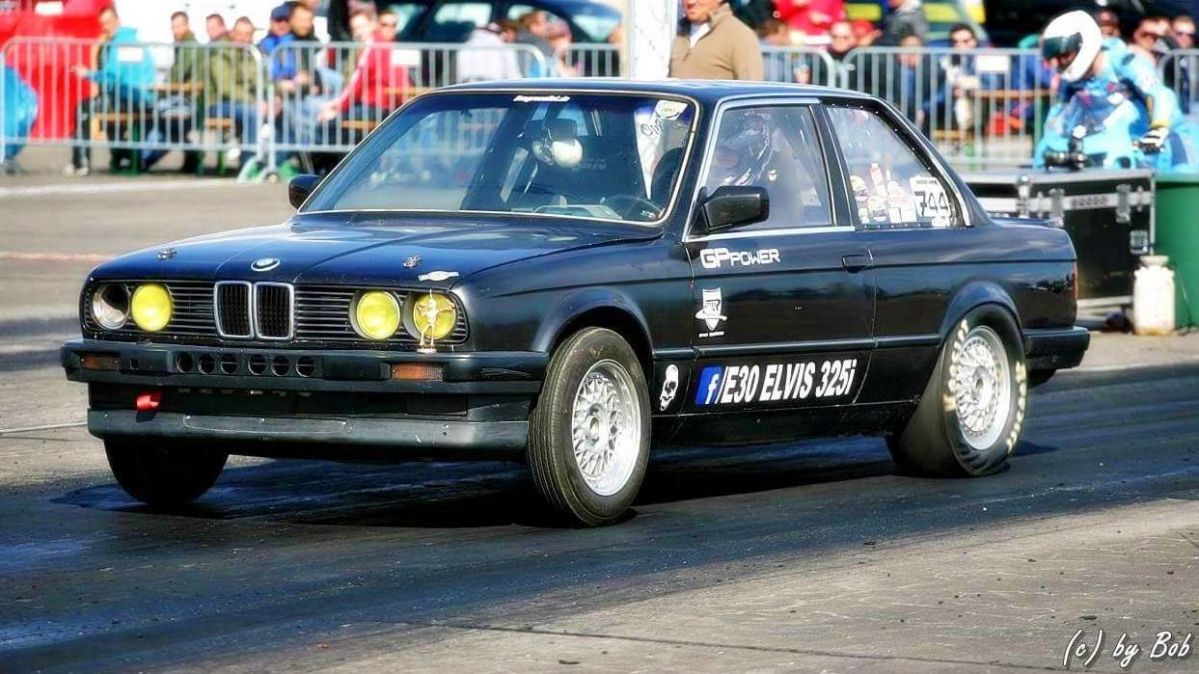 We've just learned from Daniel (the driver) that Elvis — let's call it Elvis, shall we? — runs a force-fed M50B25, which is a 2.5-liter straight-six usually found in the E34 5-Series and, later, in the E36 3-Series. It packed 189 hp and 245 Nm (181 lb0-ft) back in the day; now, thanks to the magic of turbocharging, it churns out 723 PS (713 hp) and 771 Nm (568.66 lb-ft) at 1.7 bar (or 24 psi). Weight? No more than 1,000 kilos (2,200 pounds).
Although the Aventador can pull with all four wheels, Elvis is still the King (of that speed run). (Sorry, I couldn't help myself.)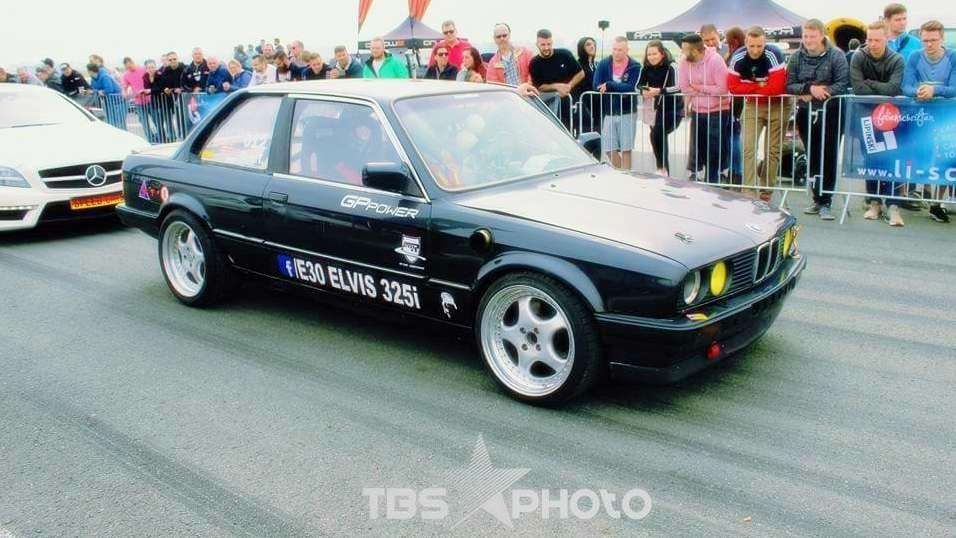 Actually, it was so fast that the Race1000 officials moved Elvis from class 3 (500-750 PS) to class 2 (750-1000 PS) so a bump of .2-bar (2.9-psi) was more of a necessity. The maximum power output upped to 780 PS (769-hp), enough to secure Daniel/Elvis team the fourth place in the class; the top three cars had 900+ hp.
We've just realized this: we're Elvis fans now.
SEE MORE: Watch a BMW E30 M3 sleeper race a Lamborghini Huracán