Top Gear samples Russia's Avtoros Shaman 8x8 all-terrain monster
The Hummer H1 looks like a girl's car compared to this
Russia's harsh winter environment and underdeveloped road infrastructure, not to mention its sheer immensity, are factors that have had a big influence over the years on the vehicles produced in the country.
Some of the strangest vehicles ever created have seen the light of day in Russia, and the Avtoros Shaman 8x8 makes no exception. You're looking at a truck with eight driven wheels, a central driving position, and a top speed of just 44 mph (71 km/h).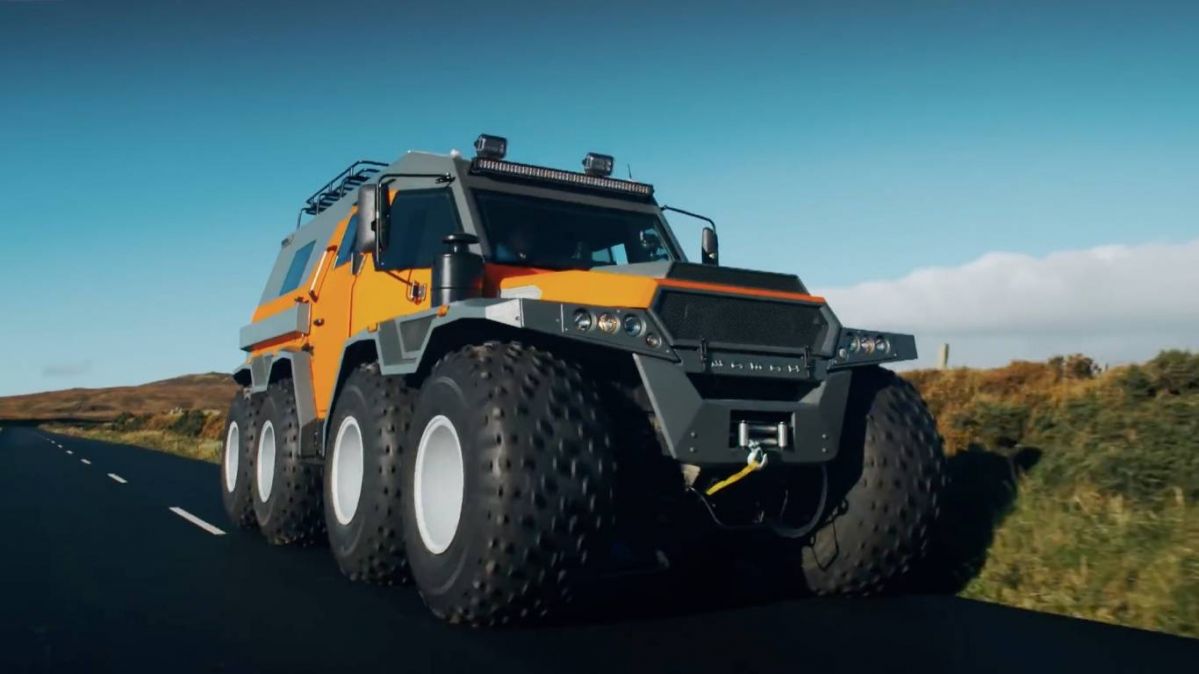 While going fast is not its thing, the Shaman is good at doing other stuff. For example, towing up to 12 tonnes. Or driving on any surface the driver happens to run across — even water. Paved roads are truly not essential for the Shaman, which has a ground clearance of 450 mm and rides on massive low pressure tires.
Want more interesting trivia about the Avtoros Shaman 8x8? Well, it's 6.3-meters long and 2.5-meters wide, and it's powered by a 3.0-liter six-cylinder Iveco turbo diesel engine that makes 146 hp and is hooked to a six-speed manual transmission with a two-speed transfer case. It averages 25 liters of diesel fuel per 100 km, and it's priced from €183,125. It's the type of vehicle Top Gear's Matt LeBlanc would review.
READ MORE: The Sherp ATV is another extreme all-terrain vehicle from Russia