Top Gear tests Lamborghini's SUV in a quarry, is impressed
Mind you, it's the LM002, not the Urus
Before SUVs were cool, Lamborghini had its own LM002. And Top Gear wanted to see if its current price of around $400,000 is worth it
Lamborghini had a lot of balls in 1986 when it came with the LM002 SUV. To do it, they simply took a Countach 5.2-liter V12, put it on the front axle, mixed some good AWD and hardcore looks and hoped for the best. And if some clients were not impressed by the V12, they could always opt for an L804 type 7.2-liter marine V12 taken directly from powerboats.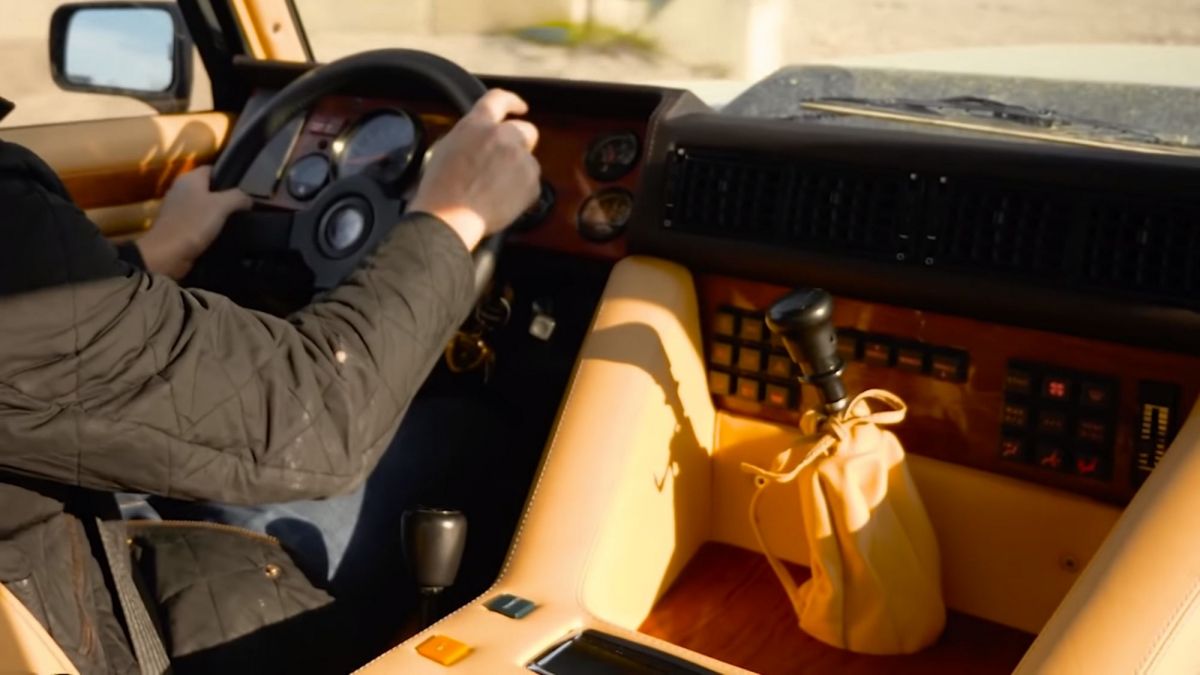 It also had a gazillion buttons on the dashboard
The car was a flop. Only 328 examples were sold, and this had something to do both with its huge price tag, as well as with curb weight of 2.7 tons, meaning that the car was sluggish and cumbersome both on and off-road. But its price is currently going back up, and some could ask the question: if you have this sort of money, should you go for the good old LM002 or the brand-new Urus?
We don't think anybody could ask this question, by the way, but still, the guys from Top Gear have an answer:
SEE MORE: Reviewer finds out what the Lamborghini Urus is made of, both on and off-road