Updated Mazda CX-5 pops up in Japan
Features the likes of GVC Plus and carefully selected materials
Mazda is selling the CX-5 crossover in 120 different countries, which makes it a core model for the Japanese carmaker. The recent update makes the CX-5 the first model in Japan fitted with the Skyactiv-G 2.5T engine.
As we mentioned above, the main addition to the powertrain range involves the Skyactiv-G 2.5T unit, an inline-four, direct-injected and turbocharged mill said to deliver "a powerful and refined driving experience" thanks to "acceleration response faithful from low revs."
The engine makes 169 kW (230 PS) at 4,250 rpm and 420 Nm of torque at 2,000 rpm.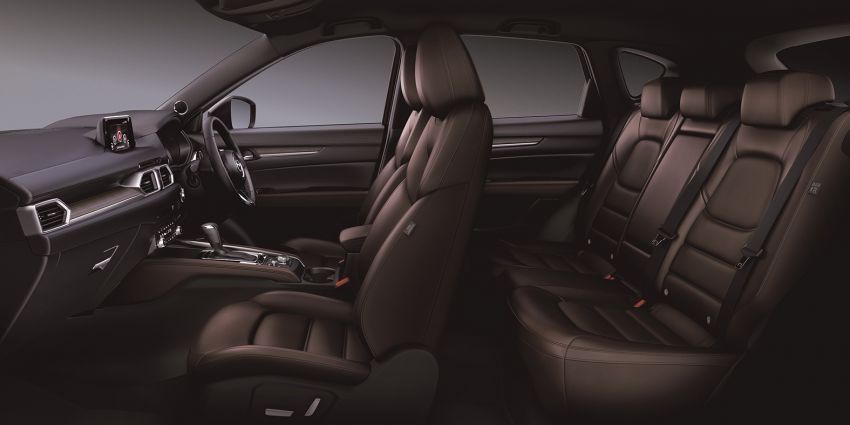 Coming to enhance the driving pleasure but also adding more control in tricky situations (such as tight corners negotiated at higher speeds or wet asphalt) is the redesigned GVC Plus features.
As you might know by now, GVC stands for G-Vectoring Control. We'll let Mazda explain what it does:
"The original G-Vectoring Control, the first technology in the SKYACTIV-Vehicle Dynamics series, was the world's first control system to vary engine torque in response to steering inputs in order to provide integrated control of lateral and longitudinal acceleration forces and optimize the vertical load on each wheel for smooth and efficient vehicle motion."
GVC Plus, however, uses the brakes to add direct yaw movement control for better handling and stability. Again, Mazda explains:
"As the driver steers out of a corner by returning the steering wheel to the center position, GVC Plus applies a light braking force to the outer wheels, providing a stabilizing moment that helps restore the vehicle to straight line running. The system realizes consistently smooth transitions between yaw, roll and pitch even under high cornering forces, improving the vehicle's ability to accurately track sudden steering inputs and crisply exit corners."
In the diesel camp, models fitted with the Skyactiv-D 2.2 diesel can now be had for the first time with a six-speed manual gearbox.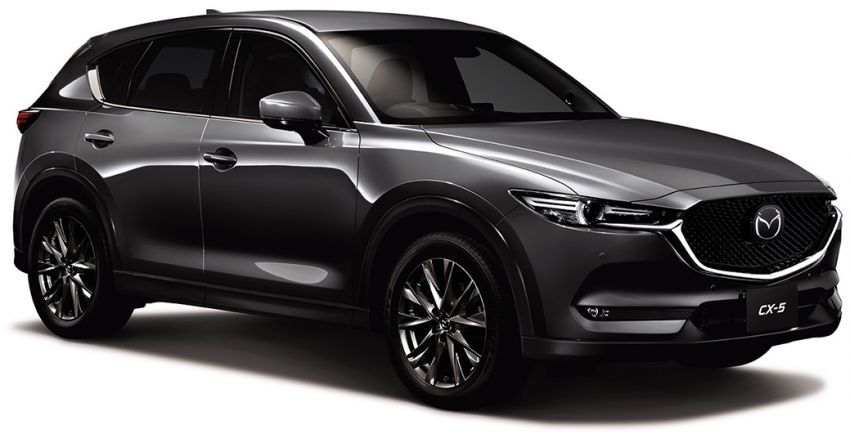 Design-wise, the revamped CX-5 features the likes of 17-inch alloy wheels, redesigned climate control panel, switches and dials as well as an Exclusive Mode special edition that adds Nappa leather upholstery and woodgrain trim around the cabin.
READ MORE:
Mazda6 2018 coming to the UK with £23,195 price tag