Watch the Mercedes-AMG GT R Rip Around the Nürburgring in 7 Minutes 10.92 Seconds
It's the fastest road-going supercar ever tested by "sport auto" magazine
We already knew the Mercedes-AMG GT R looked like a beast, and now we have official confirmation that it goes like one, too.
The flagship model of the AMG range has set an impressive lap time on the Nürburgring Nordschleife, covering the 20.8 km (12.9 miles) long circuit in 7 minutes 10.92 seconds. The AMG GT R was the quickest production car ever tested by Germany's "sport auto" magazine on the Green Hell, but it's not the fastest of all production vehicles that have been timed there.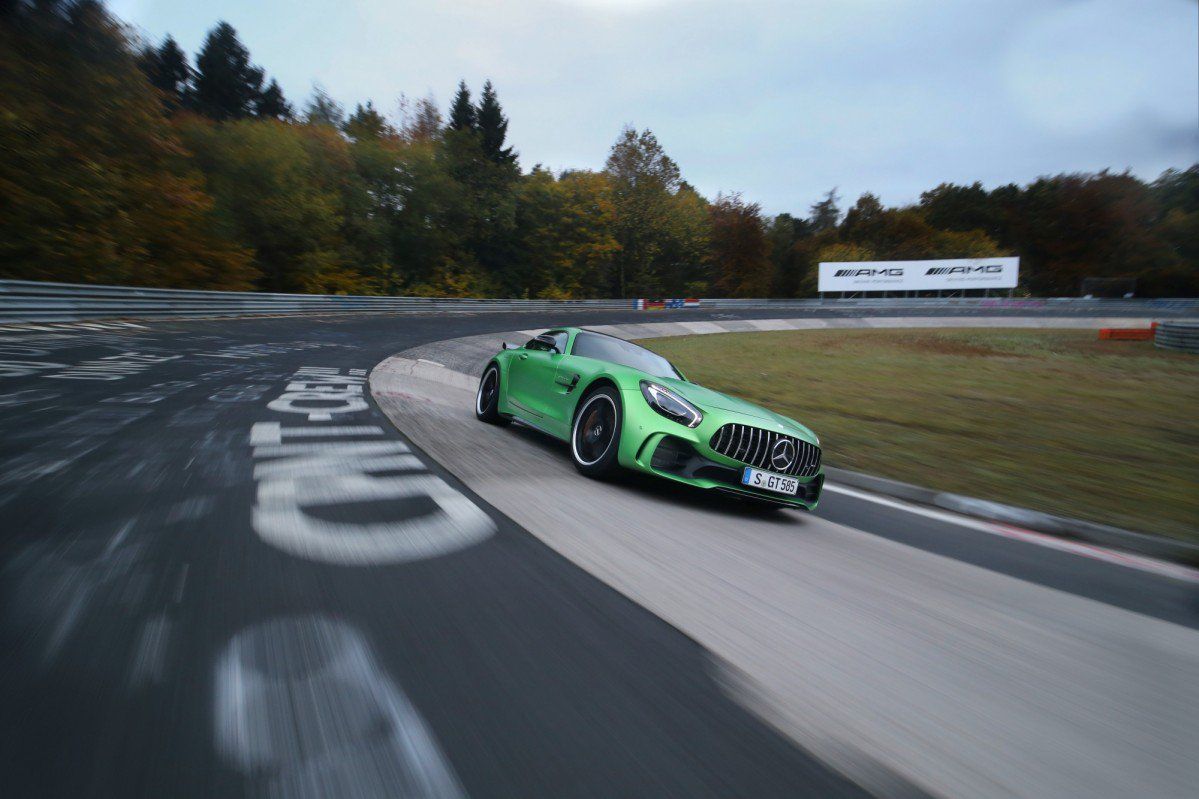 However, only three cars have posted swifter laps so far: the Porsche 918 Spyder (6min57s), Lamborghini Aventador SV (6min59.73s), and Nissan GT-R Nismo (7min08.68s). While the first two are significantly more expensive than the AMG GT R, the Nissan is closer to the Mercedes price-wise, but it has the advantage of all-wheel drive.
As I'm sure you know by now, the Mercedes-AMG GT R is powered by a twin-turbo 4.0-liter V8 gasoline engine rated at 585 PS (577 hp) and 700 Nm (516 lb-ft) of torque available between 1,900 and 5,500 rpm.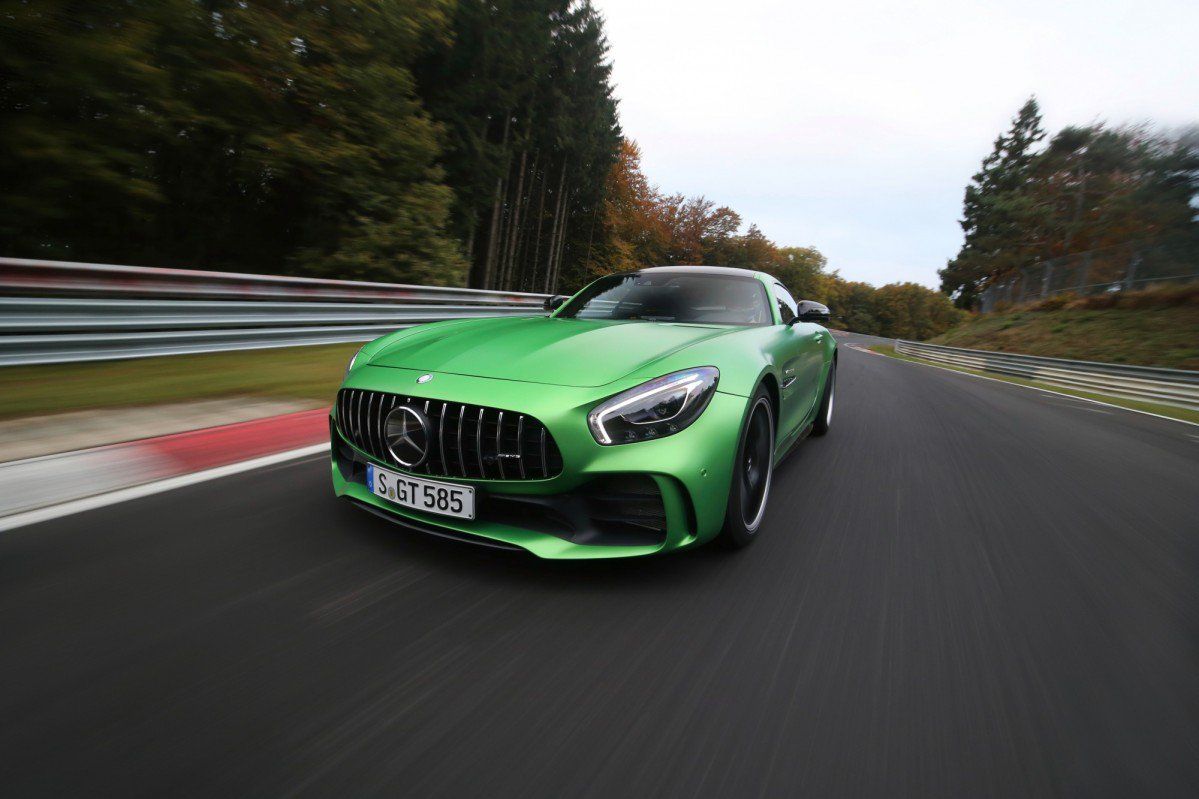 Mated to a revised AMG Speedshift DCT 7-speed dual-clutch transmission, the engine allows the AMG GT R to sprint from 0 to 100 km/h (0-62 mph) in 3.6 seconds and reach a top speed of 318 km/h (198 mph).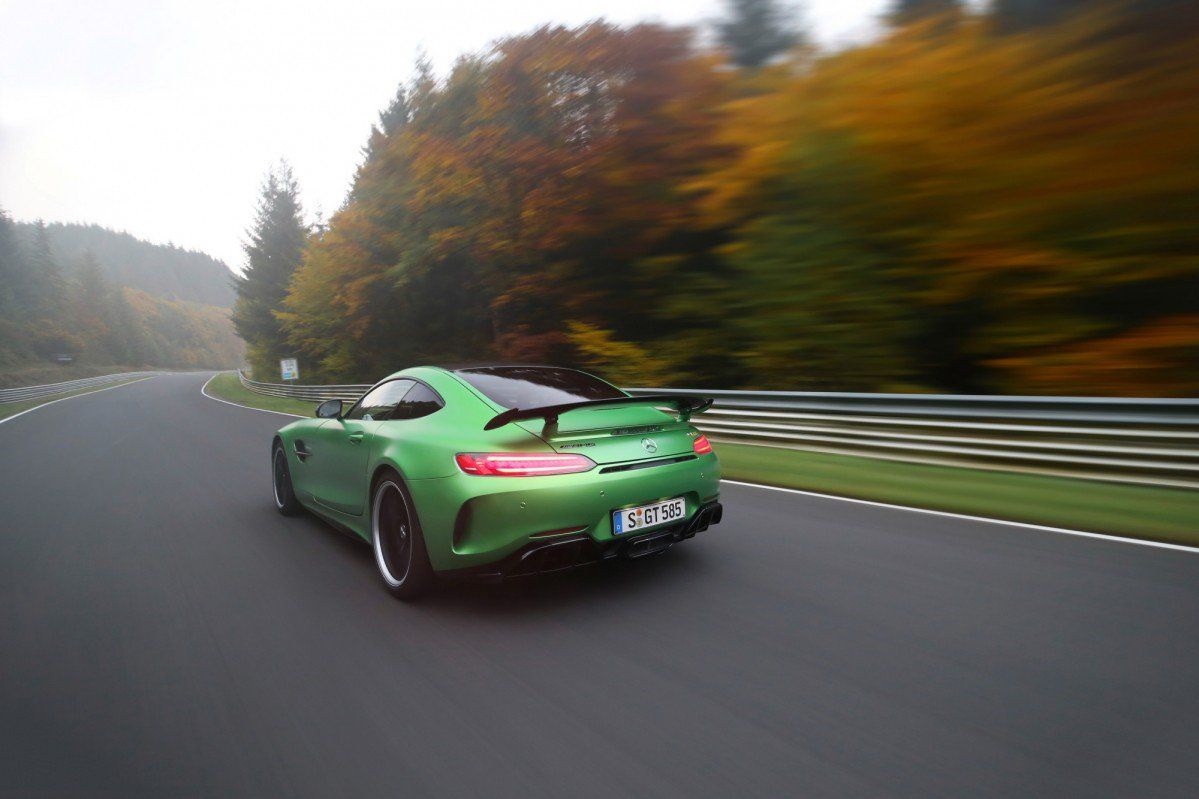 The AMG GT R's result on the Nürburgring should not come as a surprise, as the model has spent a big proportion of its development time on the Green Hell. Tricks up its sleeves include the extensively modified suspension, sophisticated aerodynamics, active rear-axle steering, bespoke tires, and a lightweight design — allowing for a weight-to-power ratio of 2.66 kg per PS.
Scroll down to watch the Mercedes-AMG GT R's fastest lap on the Nürburgring with test driver Christian Gebhardt behind the wheel. He makes it look too easy, doesn't he?